Exclusive: Rivian to sell "carbon neutral" add-on with electric trucks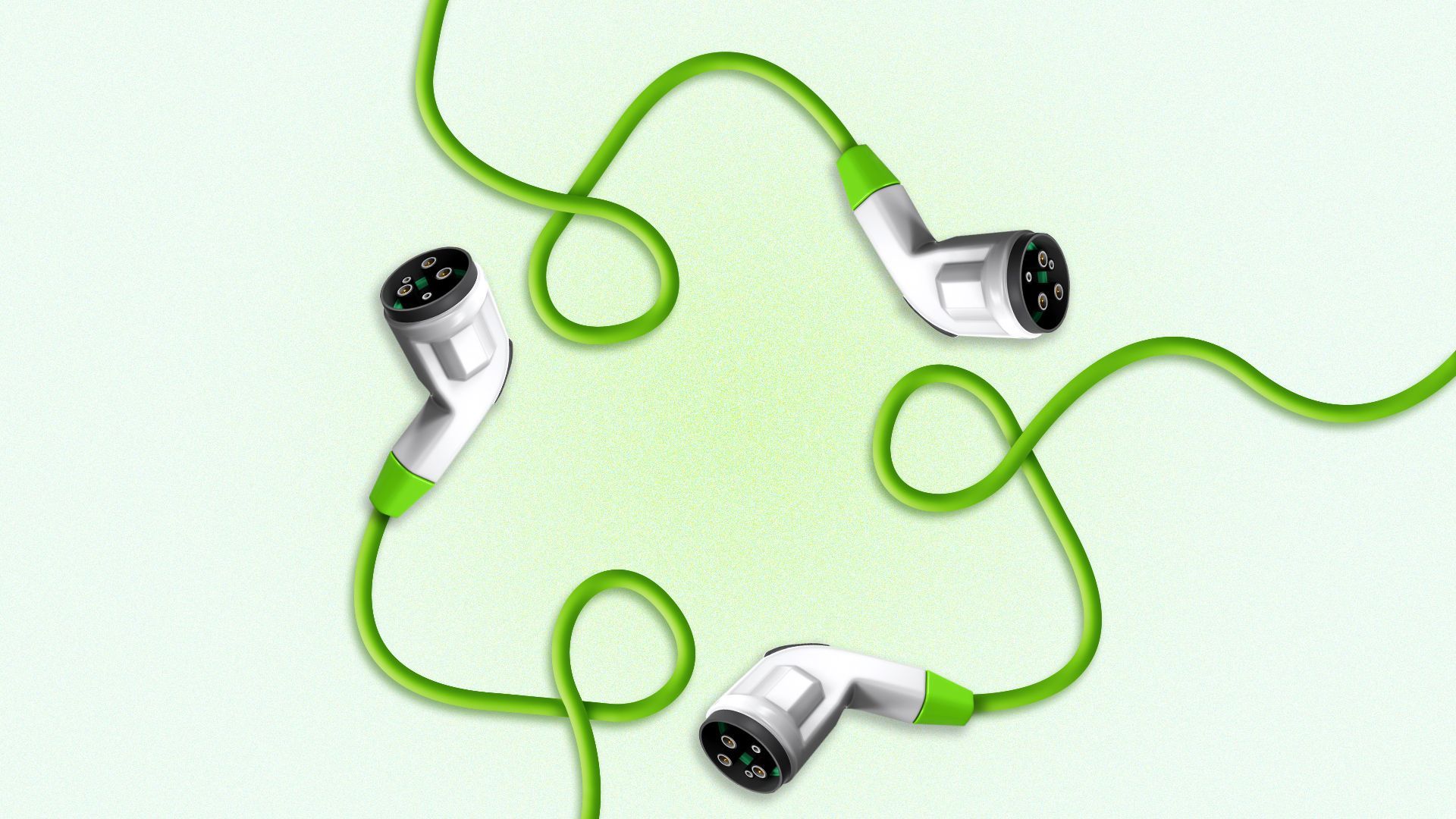 Rivian plans to begin selling a carbon neutral add-on with its luxury electric pickups and SUVs, CEO RJ Scaringe tells Axios.
Why it matters: The automaker is tapping into drivers' guilt around their carbon footprint to generate fresh revenue streams in the expensive electric vehicle industry.
Driving the news: Rivian this afternoon is announcing a commitment to buy 100 MW from an enormous planned solar plant in Kentucky.
The automaker plans to use renewable energy credits generated by that plant to support a "carbon neutral" option it'll sell to customers.
Big picture: "Eventually this will be bundled with every Rivian sale. To start, this will be a package that's going to be available with the vehicle," Scaringe says.
Of note: The solar plant is expected to begin generating electricity in 2027. It's being developed by BrightNight, an independent power producer based in West Palm Beach, Fla.
Catch up fast: It's impossible to track how individual electrons flow across an electric grid. So companies rely on renewable energy credits, or RECs, to represent the low-carbon power they're buying.
Zoom in: Building electric cars has proved enormously expensive, and automakers are racing to unlock new revenue streams, such as by tying certain features to subscription pricing.
Rivian's approach is among the more unorthodox — and squarely focused on clean energy.
Be smart: The automaker is taking a page from airlines that offer optional carbon-offsets to guilt-ridden fliers.
What we're watching: "We see a wide range of really interesting business opportunities that exist when you take a broader, more holistic view of the electric system," Scaringe says.
"Coordinating or aggregating usage around time of day, or coordinating and aggregating distributed storage, or coordinating and aggregating the use of renewable energy."
Go deeper