Scoop: Sage Geosystems raising up to $20M to store energy underground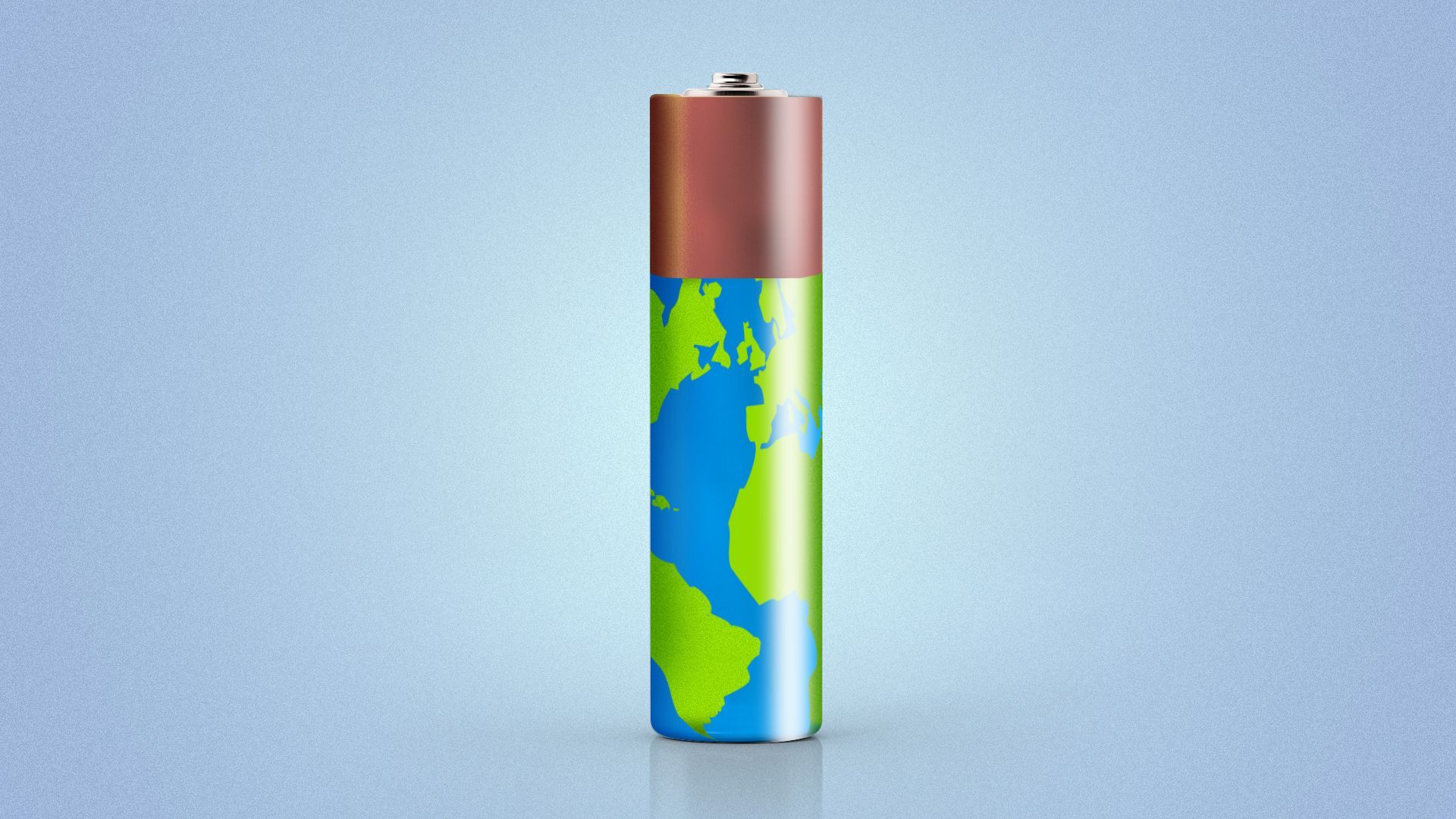 Geothermal energy and storage developer Sage Geosystems is raising a $15 million to $20 million Series A to develop underground energy storage.
Why it matters: Sage says its first project will provide up to 17 hours of energy — turning on-again/off-again renewables like solar into round-the-clock sources of power.
Catch up fast: Batteries rely on chemistry to store energy. Mechanical storage, which Sage employs, uses physical pressure instead.
A common example: certain types of hydropower. Water is pumped uphill to a reservoir when electricity is cheap, then released downhill through turbines when electricity is expensive or scarce.
How it works: Instead of pumping water up a mountain, Sage Geosystems will send it deep underground.
The Houston-based startup will drill 7,000 to 12,000 feet, then blast a fracture in rock to store water.
Once Sage opens valves atop the well, the fracture will push the stored water to the surface, spinning a turbine as it goes to generate electricity.
The storage will amount to 1.5 to 2 MW. It'll be paired with 5 MW of solar.
Be smart: It's essentially fracking — without the toxic fluids.
Details: Existing investors Nabors, the oil and gas drilling contractor, and Virya, an investment firm whose focus includes carbon capture and sequestration, have joined the Series A.
Sage began fundraising in January. It expects the round to close by August.
It's aiming to complete the demonstration project in Q3 2024.
Of note: The startup previously raised about $25 million, plus a $1 million grant from the Defense Department to study a potential 3 MW microgrid at a reserve base in Houston.
Go deeper