Charm Industrial raises $100M for carbon removal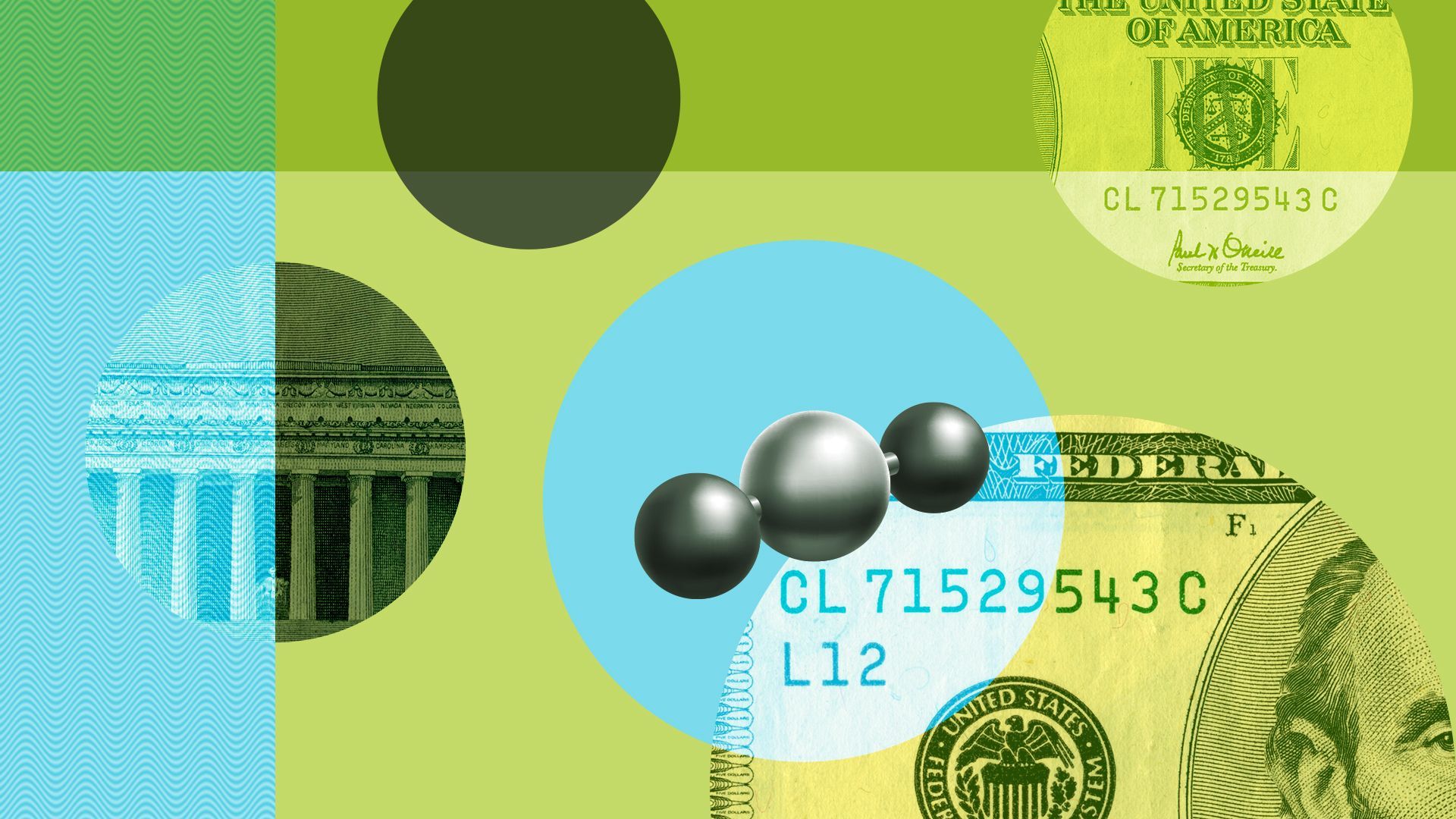 Carbon removal startup Charm Industrial closed a $100 million Series B to ramp up production of its "bio-oil."
Why it matters: Coming on the heels of a major purchase agreement with JPMorgan and Frontier, Charm is locking up blockbuster deals for technology it says more efficiently removes heat-trapping carbon from the ambient air.
Details: General Catalyst, the Cambridge-based venture capital and growth equity firm, led the all-equity round.
Lowercarbon, Exor, Kinnevik, Thrive and investor Elad Gil participated. The round closed in late May.
Meanwhile, Charm last month announced a series of deals with industry heavyweights, including a $53 million carbon removal deal with Frontier, the corporate carbon-removal coalition founded by Meta, Alphabet, Stripe, Shopify and McKinsey.
The intrigue: JPMorgan signed up to buy 28,585 metric tons of carbon-dioxide removal from Charm over five years — slightly more than the bank is buying from Climeworks, the glitzy Swiss startup working on carbon removal via direct air capture.
How it works: Charm collects corn stalks and other residue left over from farming, then heats it in a pyrolyzer until it breaks down into bio-char and bio-oil.
The bio-oil can be injected deep underground where it becomes a solid — effectively sequestering the carbon emissions that had been captured by the plants Charm collected and liquefied.
1 fun thing: The San Francisco-based startup is unusually upfront about its hiccups, including an "overwhelming onslaught of corn cobs, some still filled with rock-solid corn kernels" that threatened to choke its pyrolyzer in Kansas.
What's next: Charm plans to expand its one operating pyrolyzer into a fleet of "tens of thousands," the company said in a press release.
Go deeper