Exclusive: Renewable Natural Gas maker Divert secures $63M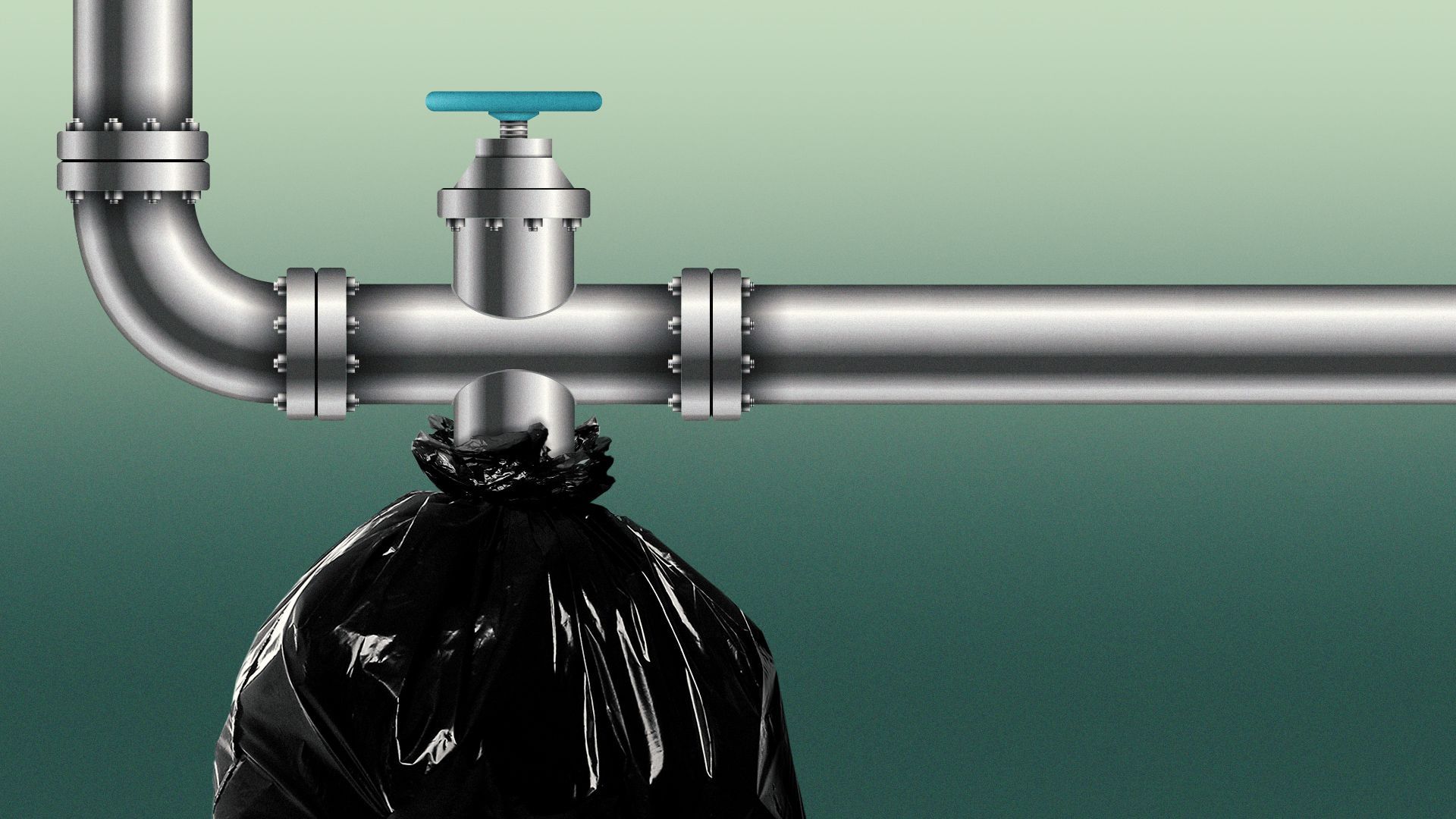 Divert, a food waste startup that makes renewable natural gas, secured $63 million in bonds, the company exclusively tells Axios.
Why it matters: The bond financing will back the company's first food waste-to-RNG facility, in Turlock, Calif.
Driving the news: The $63 million municipal green bond was issued through the California Public Finance Authority.
Jefferies LLC, Forbright Bank and Barings Bank were the banking partners on the deal.
Flashback: Divert raised $1.1 billion in financing in March.
The company received $100 million in equity funding and $1 billion in structured project finance.
Enbridge, a Calgary, Alberta-based energy company, led the equity investment with $80 million. The remaining $20 million came via existing investors led by Ara Partners.
Enbridge also provided the $1 billion to finance construction of new facilities to process food waste.
What they're saying: Divert CEO Ryan Begin tells Axios that the company pursued the bond financing for roughly 11 months, well before the Enbridge project financing came through.
The bond financing had two other benefits: It came from the state of California, where the project is located, and it helps Divert secure additional project financing for the facilities it has planned after the Turlock facility is completed.
"We have the worst bond market in 50 years and it's incredibly difficult in capital markets right now. With the Inflation Reduction Act, it couldn't be worse timing. We have this incredible incentive to build green infrastructure, but capital markets are turning their backs on companies," Begin says.
By the numbers: The Turlock facility will be the "copy-and-paste" model for Divert's other planned facilities across the U.S.
The facility will process roughly 100,000 tons of wasted food into renewable natural gas per year once it is complete, which is planned for 2024.
Divert says the plant will offset roughly 23,000 tons of carbon per year. The plant will increase Divert's processing ability by 50% once completed.
Energy giant BP has an offtake agreement in place for the plant. Local grocery chains Safeway, Albertsons, Save Mart and CVS have signed on as front-end customers to supply Divert with wasted food for RNG production.
Go deeper