Exclusive: Sepura raises $3.7M for smart composting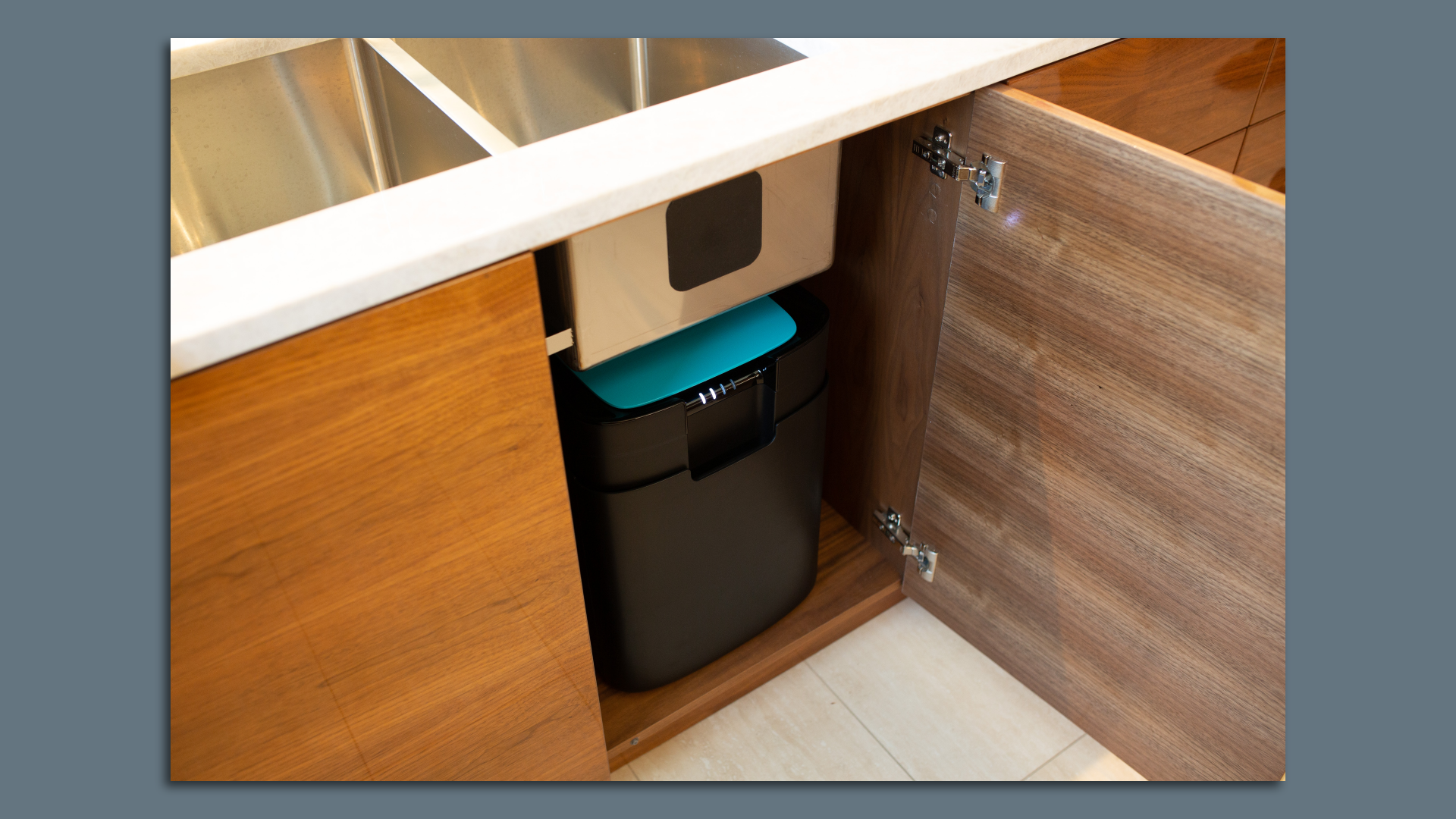 Canadian startup Sepura Home closed a $3.7 million seed round to scale up production of its under-sink "smart composter."
Why it matters: Traditional garbage disposals create solid waste that can contribute to climate change.
Details: Sink and faucet brand Blanco led the all-equity round, which closed March 17.
Sepura Home previously raised C$300,000 (~$223,000 USD) from angels and other local investors in March 2021.
The big picture: In-sink disposals do a great job mincing food. But they still leave solids that can get sent from water treatment to landfills, where they decompose and emit methane.
How it works: Sepura's $799 composter is like a centrifuge or "reverse juicer," COO Connor Pickard tells Axios.
It spins quickly, sending liquids down the pipe while compacting the solids. Users then empty the box every two or four weeks into their compost bin.
Of note: A typical garbage disposal is about $200.
Meanwhile, just 27% of Americans have access to some kind of composting service — fewer still a pickup service.
About 67% of Americans said they would compost if it was convenient, per a survey published last month by the National Waste & Recycling Association said.
Zoom in: Convenience is key. Insinkerator contends that if not for the ease of simply sending stuff down the drain — to the delight of plumbers everywhere — every bit of food waste would end up in landfills instead of just some of it.
What's next: In May, Sepura is sending its first 3,000 units to customer homes and brick-and-mortar stores.
The company plans to use the seed capital to scale-up manufacturing. It aims to open orders fully by July.
🔧 Alan's brother's thought bubble: "I'll be interested to see if co-op or condo boards approve these as parts of larger renovations," says Jordan Neuhauser, vice president of the family plumbing business in NYC.
Go deeper