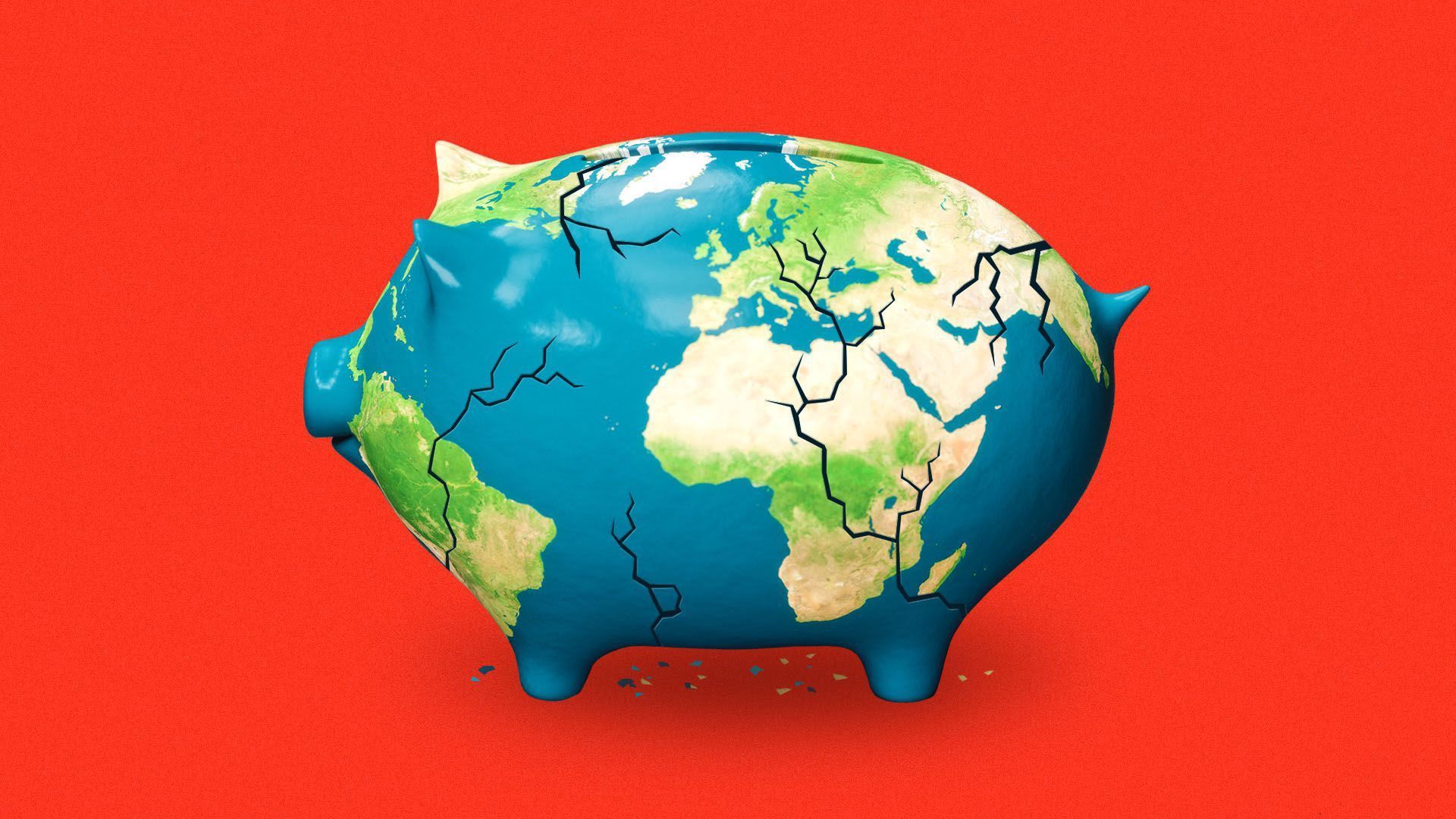 The aftershocks of Silicon Valley Bank's abrupt closure Friday are still rippling through the climate tech sector even as the government confirmed it would make depositors whole on Monday.
Why it matters: The continued fallout may have larger ramifications within the climate tech ecosystem than policymakers realize.
Threat level: SVB had roughly 1,500 climate tech clients in February, the bank's Matthew Trotter told Axios.
Those that had deposits with SVB were able to breathe a sigh of relief Sunday night when Treasury Secretary Janet Yellen said all depositors would be made whole above the $250,000 FDIC insurance limit.
The question now stands with existing lines of credit and alternative financings that companies had through SVB.
It is likely those assets will be bundled and sold to another financial institution, but none had stepped in to continue those contracts as of Sunday evening.
That could lead to construction delays on projects until a sale occurs.
Catch up quick: Companies will be able to make payroll even if they didn't take advantage of the rapidly compiled emergency relief programs that cropped up from a range of investors and philanthropists over the weekend.
Enduring Planet, a debt provider for early-stage climate tech startups, partnered with other industry groups, like Prime Coalition, to provide emergency relief for startups that are unable to access funds.
Over the weekend, Enduring Planet posted an intake form to gather info from affected startups about their needs.
The coalition was started by Cambridge Associates and is looking to bring philanthropic capital to the table to avoid layering on additional debt for startups in need, one investor tells Axios.
State of play: Climate tech startups' project portfolios are spread throughout the country; they are not as concentrated within Silicon Valley itself.
Early-stage firm At One Ventures said 11 of its 30 portfolio companies operate in seven states that are not California.
Halo.car launched its EV car rental company in Nevada, and Dalan Animal Health, a honeybee vaccine maker, is headquartered in Georgia.
Y Combinator, the startup accelerator, started a petition that has amassed roughly 5,000 CEOs and founders warning Secretary Yellen about the nationwide fallout of the SVB crisis after policymakers implied the crisis would be limited to wealthy tech founders and investors in Silicon Valley.
Between the lines: The fallout of losing access to lines of credit or stalling project financing could have wide-ranging implications nationwide for climate tech companies.
What we're watching: How lines of credit will transfer and under what terms remains to be sorted.
This is especially pertinent for climate tech startups that relied on SVB's hardware-as-a-service debt financing for capital-intensive projects like building manufacturing facilities or renewable power plants.
Go deeper