Grid connection costs spike, especially for renewables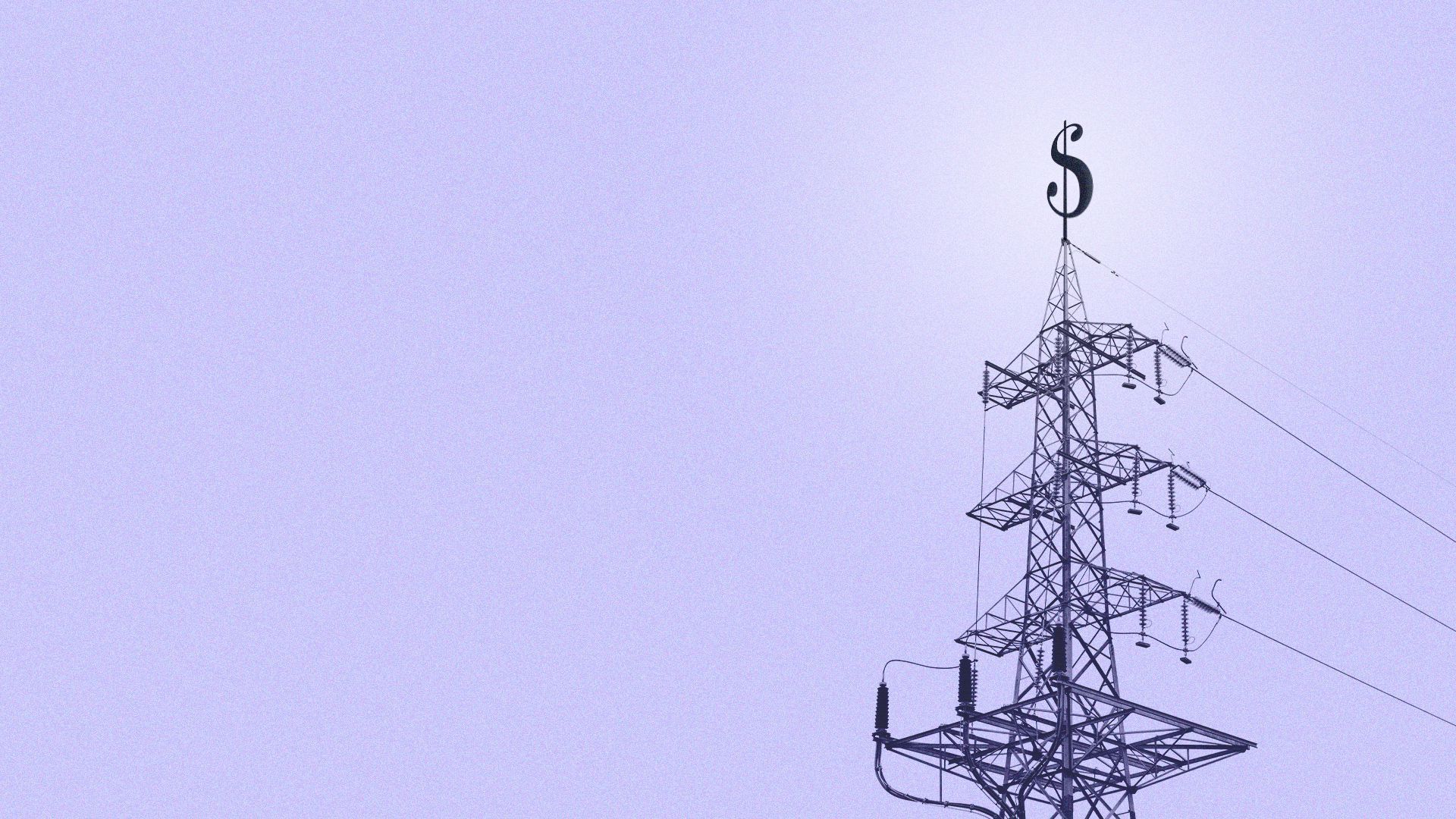 The cost to connect new wind, solar or battery storage to the U.S. electric grid has doubled — and in some cases spiked by as much as 8x.
Why it matters: Developers and their investors already have to wait years to connect their projects to the grid. Now they face soaring costs, too, and that could threaten deal flow activity across the sector.
What's happening: "The average cost for a generator to connect to the interconnection system has grown a lot."
That's how Joachim Seel, principal scientific engineering associate at Lawrence Berkeley National Lab, described the findings of a report published late last week.
Meanwhile, the wait to connect to the grid has almost doubled to nearly four years.
Driving the news: PJM, a regional transmission organization, oversees the flow of electricity across 13 states in the Northeast. It's one of the largest wholesale electricity markets in the U.S. Seel and his team studied how much it costs to connect to PJM.
What they found: Costs are rising in two main areas — local infrastructure (substations), and grid upgrades.
Of note: These costs for renewables seem to be rising — but not so for natural gas.
Go deeper