Four states emerge as offshore wind hubs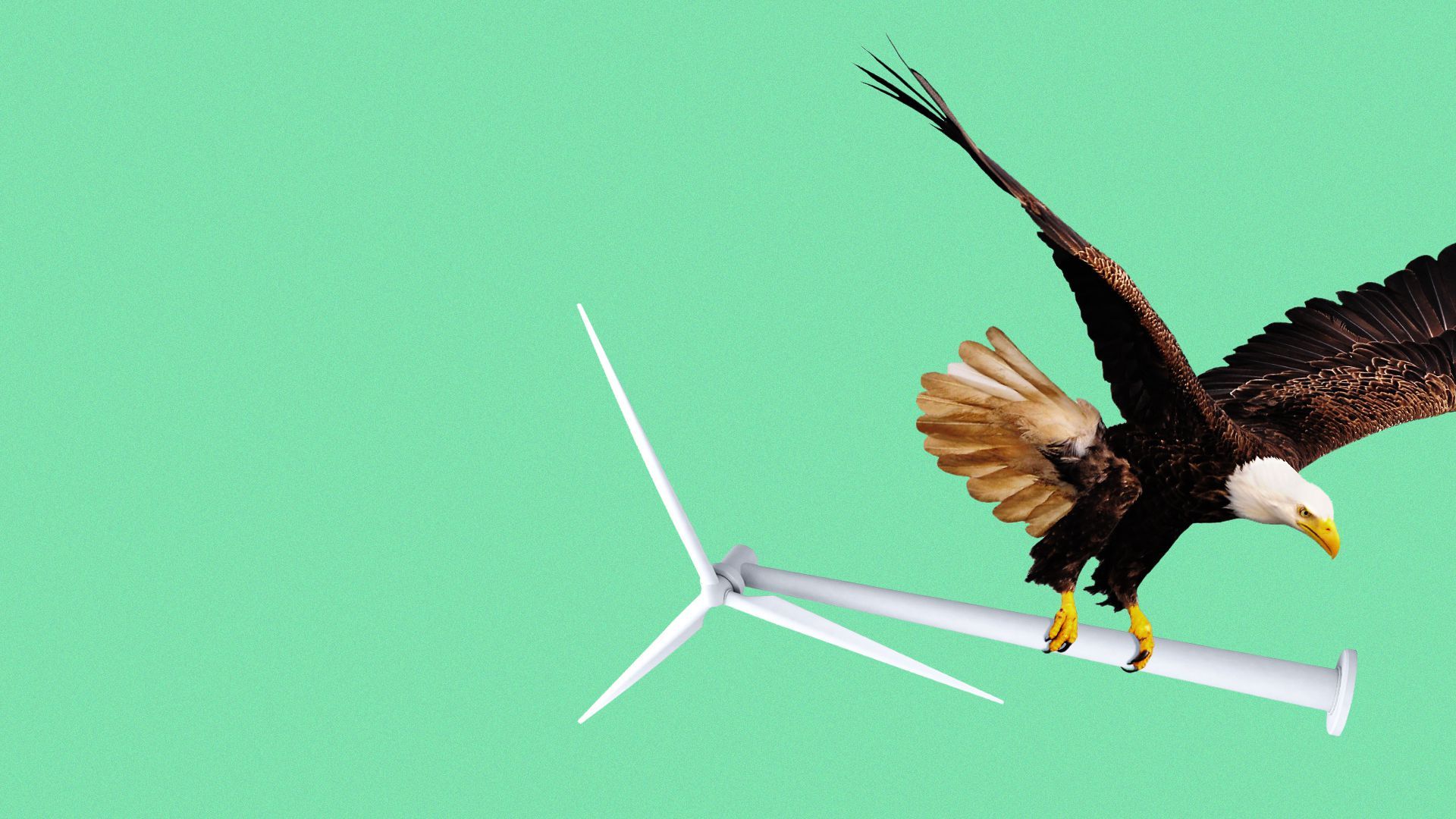 Government money is pouring into California, Connecticut, Massachusetts and New York to expand their port infrastructure for offshore wind.
Why it matters: Wind turbines are massive, which means they'll need new infrastructure to put them to sea. With the feds finally green-lighting offshore wind leases, the race is on for the industry's dollars and jobs.
What's happening: The four states received more than $340 million in Q4 alone in local, state and federal money and funding commitments, per a report this morning from the Business Network for Offshore Wind.
The funds were for Humboldt Bay in Northern California; Bridgeport, Conn.; Salem, Mass.; and Staten Island, N.Y.
Another $124 million-plus would be needed to build new offshore wind infrastructure in Humboldt Bay.
Of note: Construction hasn't yet started on the bulk of offshore wind projects. But developers have contracted for 17.5 GW of development, and lease auctions last year brought in $5.4 billion.
Meanwhile: Upstream investment is surging, too.
Nucor, for example, began producing steel plate for wind turbine foundations at its new $1.7 billion plant in Kentucky.
Go deeper