Forced-labor crackdown hamstrings solar industry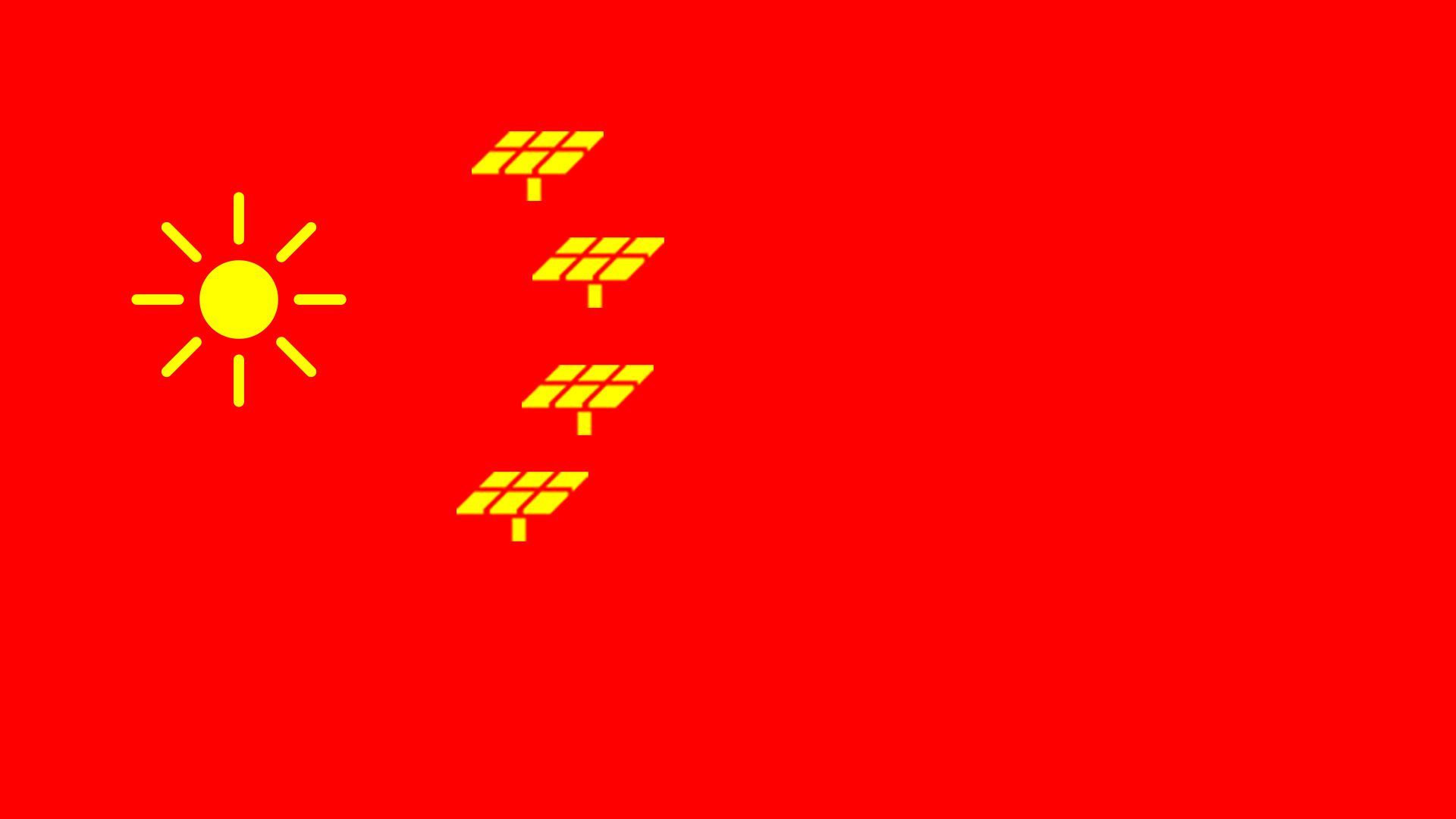 Federal agents seized nearly $500 million worth of solar modules and other imports in fiscal 2022 due to forced-labor concerns, U.S. Customs and Border Protection tells Axios.
Why it matters: "This is the most difficult renewable procurement environment of the past 15 years," says Reagan Farr, head of Nashville-based solar developer Silicon Ranch.
What's happening: CBP in June began stopping virtually all shipments from the world's largest module manufacturers because the shipments violate a new law meant to punish China for its treatment of Uyghurs (known in short as the UFLPA).
China supplies about 80% of the global solar module market, and three manufacturers — Jinko, Longi and Trina — account for about half of the U.S. solar supply, consultants say.
Last year's CBP crackdown halted that flow overnight. These types of seizures previously were only sporadic and low volume, according to industry sources.
CBP withheld 1,592 entries valued at nearly $500 million identified under the UFLPA in fiscal 2022 (ending Sept. 30), a CBP spokesperson said in an email.
Be smart: The impact is falling heaviest on utility-scale developers, who depend on imports.
Between the lines: The volume of seized solar components amounts to as much as 1 GW of capacity, or 1/24th of the solar capacity installed in 2021. But it's not just about what's been seized.
Since these detentions began, major module manufacturers have simply stopped sending their product to the U.S.
Their rationale: Why risk product detention when there are open markets elsewhere?
For example: Jinko, one of the largest manufacturers, halved its planned exports to the U.S. in 2022 after its products were detained, executive Charlie Cao said during the company's Q3 earnings call.
Meanwhile: U.S. manufacturers, such as First Solar, provide just a fraction of the country's module supply, and new factories will take years to come online.
Residential and C&I solar installers have wider margins and smaller orders, which enable them to buy higher-cost panels from domestic manufacturers.
By the numbers: The U.S. last year saw a 23% drop in new solar installations, per a December market report from Wood Mackenzie.
That's an enormous reversal. The country in 2021 saw a 19% increase in solar capacity. In 2020, new capacity soared 43%.
The solar industry's main trade group, the Solar Energy Industries Association, cites Customs enforcement of the forced labor act as a chief reason.
What they're saying: "There has been limited information from Customs about what documentation is acceptable, and no one seems to know how to navigate UFLPA, regardless of the provenance of the polysilicon," Christian Roselund, senior policy analyst at consulting firm Clean Energy Associates, tells Axios.
But, he adds, that might be changing for at least one manufacturer.
What's next: Customs in November began releasing shipments it'd detained from Jinko.
All eyes are on whether shipments from other companies, such as Longi, will soon be released — even as investors and developers remain intensely wary of new large-scale detentions.
👀 What we're watching: If Jinko, after its experience, is slow-pedaling any new contracts to send supplies to the U.S., insiders tell Axios.
Bottom line: If you include the volume of modules that are simply not being sent to the U.S. anymore, imports are down by at least 12 GW — or half of all the solar capacity installed in 2021, industry sources say.
A separate U.S. Commerce Department investigation into tariff circumvention has exacerbated the slowdown.
"America's clean energy economy is being hindered by its own trade actions," Solar Energy Industries Association president Abigail Ross Hopper said.
Go deeper