Trade disputes are choking the solar industry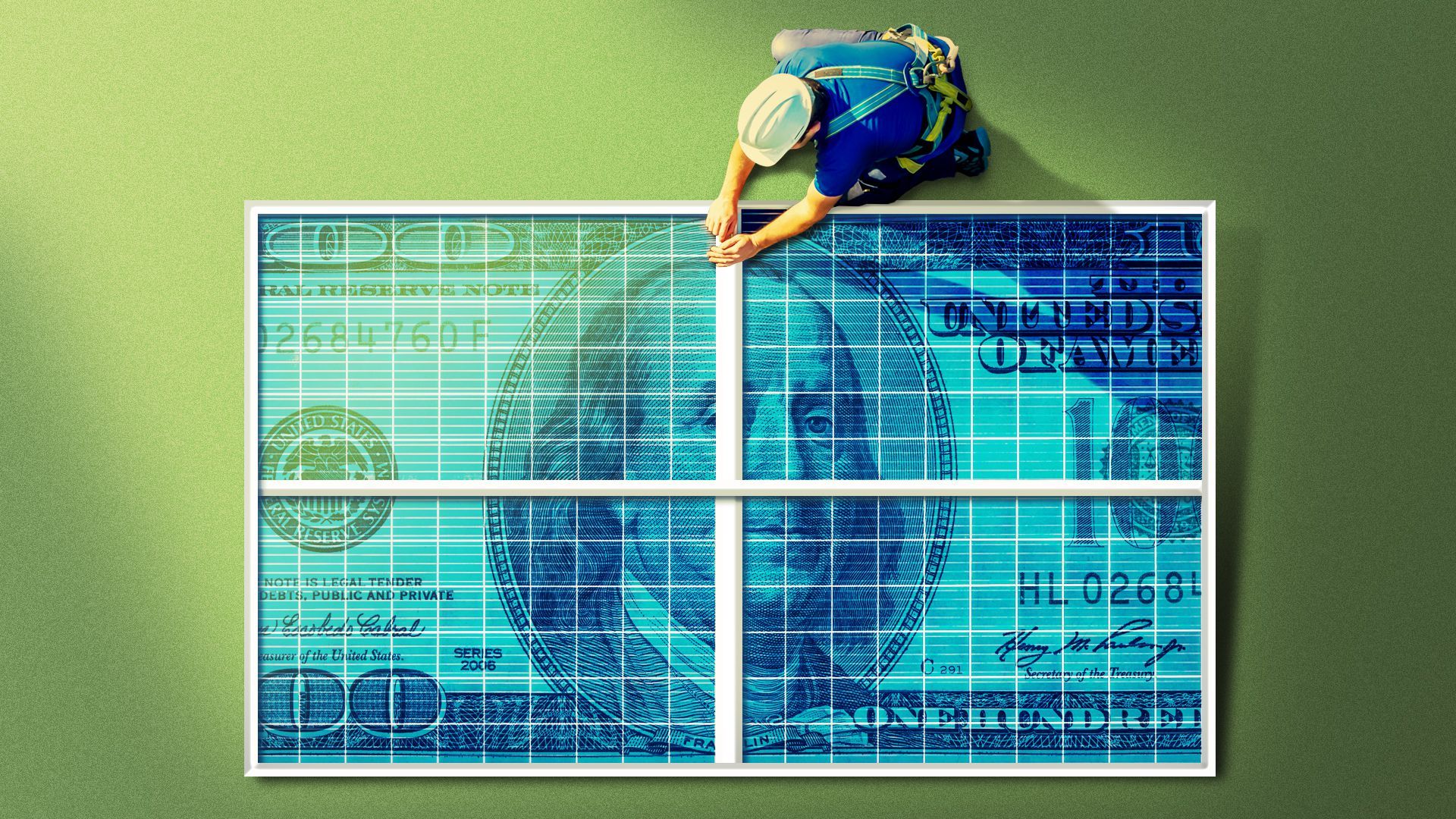 Trade upheaval under the Biden administration is causing a double-digit drop in new solar installations — and blunting the president's signature climate law.
Why it matters: The Inflation Reduction Act that President Biden signed this summer includes lucrative incentives for solar. But incentives don't matter much if you can't get solar modules.
What's happening: New solar installations in Q3 plummeted 17% from the same period last year, per the latest market report from Wood Mackenzie this morning, commissioned by the Solar Energy Industries Association.
That puts the U.S. on track for a 23% drop in new solar this year — an enormous reversal.
Context: It's a jaw-dropper. Last year, the country saw a 19% increase in solar capacity. In 2020, new capacity soared 43%.
Driving the news: The vast majority of solar modules and their raw materials are made in China. Two trade actions have shrunk those imports to a trickle.
Earlier this year, the Commerce Department abruptly announced it would investigate whether certain manufacturers were illegally circumventing anti-dumping tariffs.
That investigation carried the threat of potentially enormous retroactive tariffs — and brought solar imports to a halt virtually overnight.
The Biden administration in June granted a two-year reprieve from any penalties. But soon after, U.S. Customs began enforcing a new bipartisan law aimed at rooting out forced labor in China, especially from the solar energy supply chain.
Whatever relief the solar sector had felt from Biden's reprieve quickly vanished: The forced-labor crackdown once again heavily constrained imports of solar panels.
What they're saying: "America's clean energy economy hindered by its own trade actions," SEIA president and CEO Abigail Ross Hopper said in a statement.
"The solar and storage industry is acting decisively to build an ethical supply chain, but unnecessary supply bottlenecks and trade restrictions are preventing manufacturers from getting the equipment they need to invest in U.S. facilities."
Go deeper