What counts as a "green job"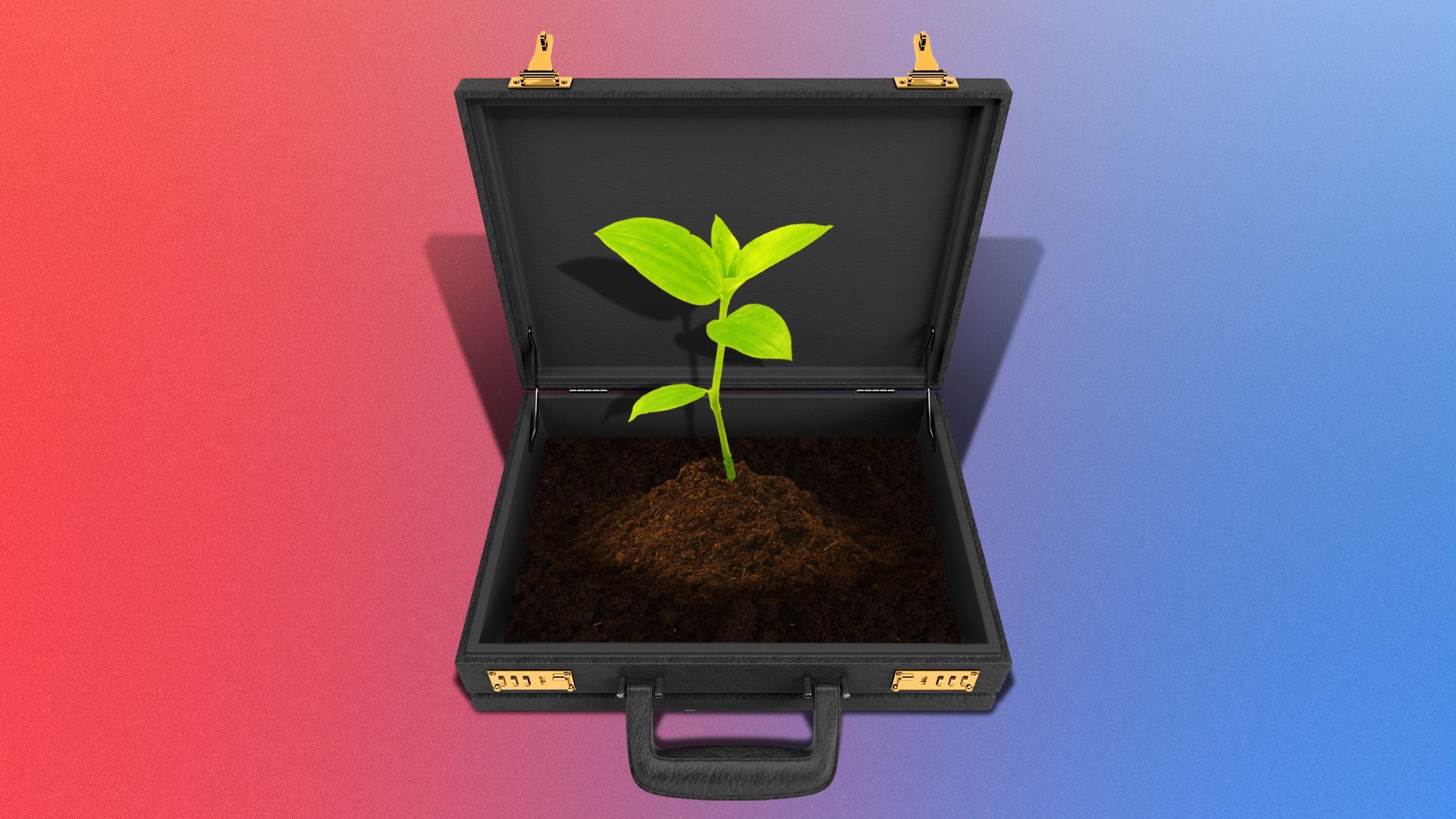 The nonprofit WorkingNation is out with the latest attempt to measure the size of the U.S. green economy.
Why it matters: Estimates vary widely, and the official definitions of "green jobs" are generally imprecise and slow to adjust.
By the numbers: Green jobs accounted for 6% of the U.S. workforce in 2020, a share projected to rise to 14% by 2030, the report estimates.
WorkingNation uses a broad definition to emphasize that not every employee is doing green work. "Rather, the vast majority of the jobs generated [by the green economy] are standard jobs for accountants, engineers, computer analysts, clerks, factory workers, truck drivers, mechanics, etc."
Be smart: For industry champions, that offers a potential messaging opportunity. "Most of the persons employed in these jobs do not realize that they owe their livelihood to the green economy," the report says.
Context: The wind and solar energy sectors have been grappling with labor shortages that have imposed project delays.
"It's getting the right people with that electrical and mechanical civil skill sets," Marlene Motyka, U.S. renewable energy leader for Deloitte, told Axios earlier this Spring. "There are only so many people with those skill sets, and they're in high demand."
Zoom out: The report itself acknowledges the enormous gaps in how other organizations have sought to measure the green economy.
Go deeper