Top of the Morning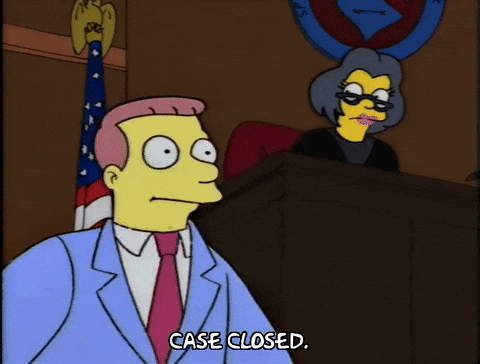 Source: Giphy
• For-shame education: Two quick follow-up to yesterday's item on the PE-backed, for-profit law school whose students are largely unable to pass bar exams:

Kim Vander Moffat, a managing director with Sterling Partners who once served on the Infilaw board, is no longer listed on the Sterling website. The self-muted firm didn't return a request for comment.
Infilaw minority investor ABRY Partners is no stranger to failing its for-profit ed students. The Boston-based firm also owned a piece of Marinello Schools of Beauty, which closed down last spring after losing federal student aid access. Also worth noting that Infilaw equity and debt investor Ares Capital Corp. once was a lender to JTC Education Holdings, whose Medtech for-profit college chain shut last summer after also losing federal education aid (although, for the record, Ares did not still hold JTC notes at the time of the closure).
• Flyover capital: The National Venture Capital Association this week sent a letter to Capitol Hill, arguing that the Volcker Rule has had a negative impact on VC fund formation, particularly in under-served regions like the Midwest.
My initial reaction was to dismiss this as political pandering to Trumpland, and I've not found data to support (or reject) the idea that Midwestern VCs were harmed by Volcker. But, anecdotally, several Midwestern VCs insist to me that small, regional funds were disproportionately backed by regional banks and insurance companies that followed Volcker (unlike, say, Goldman Sachs, which largely ignored it).
"I recently spoke with Steve Steinour, the CEO of Huntington Bank, who would love to do venture capital again," says Mark Kvamme, the former Sequoia Capital partner who now leads Ohio-based Drive Capital. "I'd think the same would be true of Fifth-Third or KeyBank or any of the others who used to be LPs until Volcker. Silicon Valley doesn't need extra capital, but funds and startups around here do."
• Credit where due: Steven Shekane has quietly stepped down as executive director of Morgan Stanley Credit Partners, in order to launch a new opportunistic credit fund for private equity firm Constitution Capital Partners (which did not return a request for comment).
• Coming attractions: Word is that Cloudera is expected to file its public S-1 at some point today, which means it could list by the first week of May. Earlier reports suggested that the big data software company will seek a valuation close to the $4.1 billion it last got from the private markets, although we obviously won't see that info in the initial filing.
• Today in passive aggressive: Earlier this week we noted that the new White House Office of American Innovation (to be led by Jared Kushner) sounds a lot like the existing U.S. Digital Service. Yesterday we received a formal statement from acting USDS administrator Matt Cutts (ex-Google), supposedly about the establishment of this new office:
"The USDS was created with the objective to deliver better services to the American people through technology and design. We look forward to meeting that promise and continuing the important work of improving our government's public-facing services -- however, whenever, and wherever that need arises."
You might notice that the statement never actually mentions the Office of American Innovation.
• Tech nerding: Three years ago I wrote a Fortune magazine column about VC interest in blockchain technologies, arguing that the most interesting use cases had little to do with money:

"What's really fascinating, however, is that the distributed-ledger concept has all sorts of theoretical applications that don't specifically concern payments... What if your web searches no longer needed to go through Google's servers? It sounds crazy, but few predicted that the technology behind email would eventually destroy record stores."
Yesterday, JavaScript creator and Mozilla co-founder Brendan Eich announced that he has launched Brave, which is seeking to introduce "blockchain-based digital advertising." In other words, someone with real tech cred is trying to (eventually) disrupt Google's core business.
• Have a great weekend!
The BFD
Silver Lake Partners and Broadcom (Nasdaq: AVGO) have partnered on a $17.9 billion offer for the semiconductor unit of Toshiba Corp. (Tokyo: 6502), according to the Nikkei business daily. At least 10 other suitors reportedly are circling the business ― both strategics and financials ― with Toshiba reportedly wanting to sign a deal before its annual shareholder meeting in June.
History: Silver Lake currently holds around a 0.4% stake in Broadcom, related to an earlier investment in Avago Technologies (which then bought Broadcom for $37 billion, but kept the target's name). Actually it was Silver Lake's second investment in Avago, having helped form the original company via the purchase of Agilent's chip business and then exiting after an IPO. Yes, Silver Lake double-dipped the chip.
Bottom line: Toshiba is selling its chip biz, in large part, to help cover write-offs from its Westinghouse nuclear unit, which filed for Chapter 11 bankruptcy earlier this week.
Venture Capital Deals
• Oodrive, a Paris-based provider of data management software, has raised €65 million in new equity funding from Tikehau Capital, MI3 and NextStage. http://bit.ly/2nD6mXo
• Decisely, an Alpharetta, Ga.-based HR and benefits platform for small businesses, has secured $60 million in equity funding commitments from Two Sigma Private Investments and EPIC Insurance Brokers and Consultants (portfolio company of The Carlyle Group). http://on.wsj.com/2oG8EnV
• Cava Grill, a Washington, D.C.-based Mediterranean fast-casual restaurant chain, has raised $30 million in new funding from return backers Revolution Growth, SWaN & Legend Venture Partners and The Invus Group. http://bit.ly/2nmyjkG
• Promentis Pharmaceuticals, a Milwaukee-based developer of CNS drugs, has raised $26 million in Series C funding. OrbiMed, F-Prime Capital Partners and Aisling Capital were joined by return backers Black Pearl and the Golden Angel Network. http://bit.ly/2ooDuCm
• Pepper (f.k.a. PEQ), a Kansas City-based IoT operating system, has raised $8.5 million in new VC funding. Leawood Ventures, KCRise Fund and Royal Street Ventures were joined by return backers OpenAir Equity Partners and Comporium Communications. http://bit.ly/2olMXui
• Ledger, a France-based maker of wallet hardware for digital currencies, has raised $7 million in Series A funding from MAIF Avenir, XAnge, Wicklow Capital, GDTRE, Libertus Capital, Digital Currency Group, The Whittemore Collection, Kima Ventures, BHB Network and Nicolas Pinto. http://tcrn.ch/2njSP5x
• SpyBiotech, a UK-based developer of a "super glue" for vaccines, has raised £4 million in new VC funding from GV and Oxford Sciences Innovation. http://tcrn.ch/2ona2ga
• SciSports, a Dutch developer of sports analytics tools, has raised €1.8 million in new VC funding from undisclosed investors. www.scisports.net
Private Equity Deals
• The Blackstone Group and Prudential (LSE: PRU) have acquired a portfolio of residential mortgages issued by failed UK lender Bradford & Bingley for £11.8 billion from the British government. http://on.ft.com/2nS9h0A
• CVC Capital Partners is nearing an agreement to acquire a minority equity stake in CLH, a Spanish oil pipeline operator, from Ardian for around €1.5 billion, per Bloomberg. https://bloom.bg/2oGppzG
• Dicerna Pharmaceuticals (Nasdaq: DRNA) has sold $70 million of new convertible preferred stock to an investor group led by Bain Capital Life Sciences, with Bain's Adam Koppel joining the Dicerna board of directors. Other participants include EcoR1 Capital, Cormorant Asset Management, RA Capital, Domain Associates and Skyline Ventures. www.dicerna.com
• KKR disclosed a 5.6% stake in rural hospital chain Quorum Health (NYSE: CHQ), which has a current market cap of around $157 million. www.quorumhealth.com
• MedPlast, a Tempe, Ariz.-based portfolio company of JLL Partners and Water Street Healthcare Partners, has completed its previously-announced acquisition of the device manufacturing services business of Vention Medical, a Denver-based portfolio company of KRG Capital Partners. No financial terms were disclosed. www.medplast.com
• New Mountain Capital has agreed to acquire TRC Companies (NYSE: TRR), a Windsor, Conn.-based engineering and construction management firm, for around $555 million, or $17.55 per share (47.5% premium). www.trcsolutions.com

• Pine Brook Road Partners has agreed to acquire CLO manager Triumph Capital Advisors from Triumph Bancorp (Nasdaq: TBK). No financial terms were disclosed. www.triumphca.com
Public Offerings
• Netshoes, a Brazilian ecommerce company focused on sporting goods, has set its IPO terms to 8.3 million shares being offered at between $18 and $20 per share. It would have an initial market value (fully diluted) of around $590 million, were it to price in the middle of its range. The company plans to trade on the NYSE under ticker symbol NETS, with Goldman Sachs listed as left lead underwriter. Shareholders include Tiger Global (37.8% pre-IPO stake) and Riverwood Capital Partners (8.8%). http://bit.ly/2ogJGzj
• Saudi Aramco reportedly has picked J.P. Morgan, Morgan Stanley and HSBC as underwriters for the state oil giant's upcoming IPO. https://bloom.bg/2ogRoZY
Liquidity Events
• Audax Group is seeking a buyer for Rough Country, a Dyersburg, Tenn.-based provider of suspension systems for the off-road SUV and truck market, according to Dow Jones. www.roughcountry.com
• Investcorp may hire Deutsche Bank to manage a sale of Esmalglass, a Spanish maker of ceramic glazes that could be worth nearly €600 million, according to Reuters. http://reut.rs/2ogVTnz
More M&A
• Canadian Imperial Bank of Commerce (TSX: CM) has increased its takeover offer for Chicago-based lender PrivateBancorp (Nasdaq: PVTB) by 20% to around $4.9 billion. http://reut.rs/2nmpMy5
• Chevron (NYSE: CVX) has completed the sale of its geothermal business in Indonesia to Star Energy Consortium for an undisclosed amount of cash. http://bit.ly/2nSc2yZ
• China Oceanwide Holdings Group Co. has completed its previously-announced purchase of International Data Group, a Boston-based tech group whose businesses include publishing (PCWorld, etc.), market research (IDC) and venture capital (IDG Ventures). No financial terms were disclosed, but the WSJ earlier reported that the purchase price was expected to be south of $1 billion. http://bit.ly/2nGI4O6
• Danone (Paris: BN) said that it will seek a buyer for its U.S. organic yogurt unit (Stonyfield Farms), in order to smooth regulatory approval of its planned $10.4 billion purchase of WhiteWave Foods (NYSE: WWAV). Stonefield generated around $370 million in 2016 revenue. https://bloom.bg/2ogEkUJ
• DX Group (AIM: DX) is in talks to acquire the newspaper distribution unit of Scotland's John Menzies (LSE: MNZS) for around £60 million in cash and stock. http://reut.rs/2nH31Ze
Fundraising
• Haystack Ventures, a Silicon Valley seed fund run by Semil Shah, is raising up to $25 million for its fourth fund, per an SEC filing.

• Javelin Venture Partners has closed its fourth fund with $125 million in capital commitments, per an SEC filing. www.javelinvp.com
• WestSummit Capital is raising upwards of $300 million for its third fund, per an SEC filing. www.westsummitcap.com
It's Personnel
• Gregory Hall has joined Pimco as a managing director and head of private strategies. He previously spent 12 years with The Blackstone Group. http://reut.rs/2mVeg1v
• Jorge Mora has stepped down as head of U.S. financial sponsors at Macquarie Group, due to what Bloomberg refers to as a "legal dispute" with the Australian bank. https://bloom.bg/2nCW8Xl
Final Numbers