Top of the Morning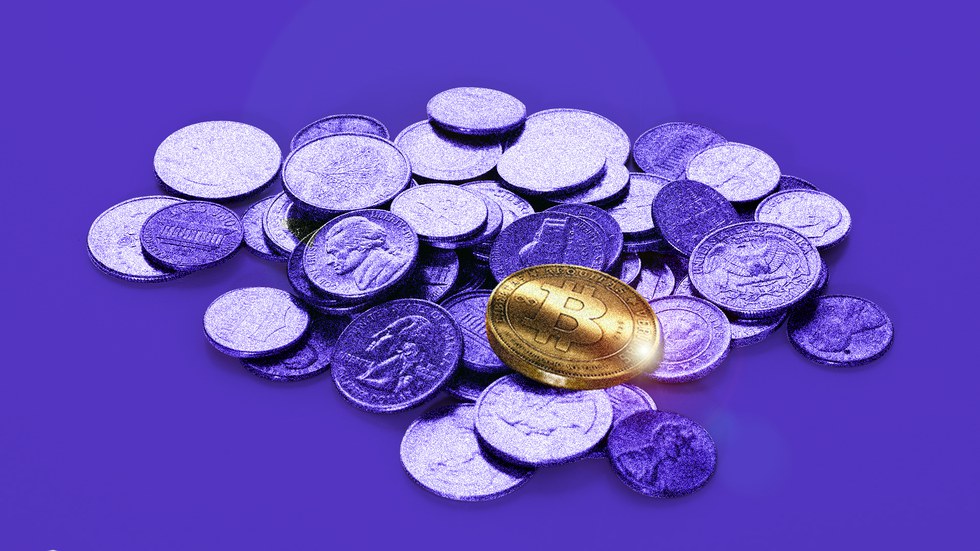 Rebecca Zisser / Axios
There has been lots of talk about how initial coin offerings could become a viable alternative to venture capital. Or perhaps it's more about remaining as a viable alternative, as we've already seen $1.5 billion raised via ICOs so far this year. That's way below the $38 billion that VCs disbursed to U.S. companies in the first half of 2017, but it's hardly chump change and the pace of growth is staggering.
So it's not surprising that top-tier venture firms like Andreessen Horowitz and Sequoia Capital are now backing "crypto hedge funds" that trade and invest in cryptocurrencies, while others are investing directly in cryptocurrency token sales. Kia has a deep dive this morning, noting that such deals share some DNA with more traditional venture transactions:
"One VC at a well-known Silicon Valley firm said projects fundraising though token sales are similar to startups because they have small teams, usually with just a white paper detailing the tech they want to build. He also compared backing these hedge funds with putting money into Y Combinator, which gives VCs a bit of exposure to the accelerator's portfolio companies."
• You can't quit, you're fired: President Trump yesterday tweeted that he was ending both his CEO economic policy council and CEO manufacturing council, shortly after the former group had already decided to disband. Great tick-tock from the NY Times, including how council chairman Steve Schwarzman was blind-sided by the President's tweet, which came after he had agreed to hold the news for a joint press release with the White House.
Not amicable: The divorce between America's top CEOs and Trump comes just weeks before the White House is supposed to kick off a push for tax reform, the jewel of an economic agenda that the council was formed to help design and support. And, on top of that, Trump lied about the backstory after having previously insulted those who chose to quit early. These CEOs still want corporate tax reform and will be behind-the-scenes advocates, but Trump wants allies who stand beside him at press conferences and rallies. Those days are gone.
• On the docket: Former Uber CEO Travis Kalanick today is expected to file his response to Benchmark's fraud lawsuit.
• Corrections: For starters, I'm only taking one week off. That thing about "after Labor Day" was the result of me apparently having no idea when Labor Day is. Second, yesterday we noted VC funding for sales intelligence took Pattern. But that was old news — the new event was the company being acquired by Workday.
The BFD
Source: Giphy
China Unicom, a listed Chinese telecom, said that it is raising $11.7 billion from a group of investors that includes Alibaba Group, Tencent Holdings, DiDi Chuxing, Baidu and JD.com. The investors would hold a 35.2% stake and receive three board seats.
Why it's the BFD: This would be the largest capital raise in Asia-Pacific since 2010, except that China Unicom's shares remain halted after one of the named investors — rail equipment maker CRRC Corp. — said it hadn't actually participated. China Unicom says it's all a big misunderstanding, but this comes at a time when Silicon Valley investors keep casting skepticism over some of the huge growth equity fundraises that keep getting reported by Chinese tech companies. Not apples-to-apples given the publicly-traded vs. privately-held, but it does play into a narrative (whether fair or not).
Bottom line: "The Chinese government is seeking to rejuvenate state behemoths with private capital, with China Unicom among the first batch of state-owned enterprises slated for the mixed-ownership reforms, whose guidelines were issued in 2015." — Reuters
Venture Capital Deals
• Tokopedia, an Indonesian e-commerce marketplace, has raised $1.1 billion in minority equity funding from Alibaba Group. http://tcrn.ch/2uTx5Ss
🚑 Color Genomics, a Burlingame, Calif.-based provider of genetic tests for consumers, has closed on over $50 million of what will be an $80 million financing round co-led by CRV and return backers General Catalyst and Emerson Collective. http://axios.link/wcR4
🚑 Atreca, a Redwood City, Calif.-based, developer of antibodies that "drive the anti-tumor immune response in cancer patients," has raised $35 million in Series B funding. Wellington Management led the round, and was joined by Cormorant Asset Management. www.atreca.com
🚑 VentureMed Group, a Toledo, Ohio-based maker of catheters used in the treatment of peripheral artery disease, has raised $15 million in Series B funding. Endeavour Vision led the round, and was joined by RiverVest Venture Partners. http://axios.link/yy8o
• Respond Software, a Mountain View, Calif.-based provider of automated cybersecurity solutions, has raised $12 million in Series A funding co-led by CRV and Foundation Capital. www.respond-software.com
• SnapApp, a Newton, Mass.-based content marketing platform, has raised $10.2 million in new funding from existing backer Providence Strategic Growth. http://axios.link/QgYe
⛽ Kingo, a Guatemala-based developer of solar energy technologies, has raised $8 million in Series B funding from FCP, Engie, the Dutch Development Bank, Proparco and H-Reff. http://axios.link/RVGP
🚑 MedAware, an Israeli developer of solutions for the detection and elimination of prescription errors, has raised $8 million in Series A funding. Backers include Becton, Dickinson & Co., Yingcheng City Fubon Technology Co., OurCrowd and Gefen Capital. www.medaware.com
• LVL Technologies, an Austin, Texas-based developer of sensor platforms for wearables, has raised $6.75 million in Series A funding. Samsung Catalyst Fund led the round, and was joined by Maxim Integrated Products. www.onelvl.com
• Codacy, a Portugal-based automated code review platform, has raised $5.1 million in Series A funding. EQT Ventures led the round, and was joined by return backers Faber, Caixa Capital, Join Capital and Seedcamp. http://tcrn.ch/2w5a171
Private Equity Deals
• CDH Investments has agreed to acquire an undisclosed equity stake in SharkNinja, a Needham, Mass.-based maker of blenders and vacuum cleaners. Earlier reports suggested that the deal could value SharkNinja at around $1.5 billion, including debt, with Goldman Sachs managing the process. www.sharkninja.com
• Centerbridge Partners has completed its $1.26 billion acquisition of enterprise software companies Syncsort and Vision Solutions from Clearlake Capital. http://axios.link/1Htr
⛽ Hasting Equity Partners has acquired Reach Wireline, a Fort Worth, Texas-based provider of cased hole wireline services in oilfields. No financial terms were disclosed. www.reachwireline.com
• Oliver Printing & Packaging, a Twinsburg, Ohio-based portfolio company of Pfingsten Partners, has acquired Pholig Packaging, a Richmond, Va.-based manufacturer of folding cartons, micro-fluted corrugated boxes and setup boxes. http://axios.link/v7wr
• Options, a London and New York-based provider of cloud services to the global capital markets, has raised nearly $100 million in equity funding from Bregal Sagemount. http://axios.link/ePxz
• SecureLink, an Austin, Texas-based provider of third-party access and remote support, has raised an undisclosed amount of funding from Vista Equity Partners. www.securelink.com
• SK Capital Partners has plugged an undisclosed amount of new equity into majority-owned Archroma, a Swiss provider of specialty chemicals for industries like performance textiles. www.archroma.com
• Technology Crossover Ventures has acquired EtQ, a Farmingdale, N.Y.-based provider of environmental health and safety and compliance management software. No financial terms were disclosed. www.etq.com
• Togetherwork, a Columbus, Ga.-based portfolio company of Aquiline Capital Partners, has acquired Group Interactive Networks, a Gainesville, Fla.-based provider of technology and financial solutions to fraternities. No financial terms were disclosed. www.togetherwork.com
• Wine.com, a San Francisco-based online wine retailer, has raised $15 million in new funding from existing backers like Baker Capital.
Public Offerings
• Youon Bike, a Chinese bike-rental company, raised around $87 million via an IPO in Shanghai. Shares climbed 44% in their first day of trading. Company backers include Ant Financial and Shenzhen Capital. http://axios.link/g84R
Liquidity Events
• Goode Partners is considering a sale process for Mexican restaurant chain Rosa Mexicano, which could be valued north of $100 million, according to Bloomberg. https://bloom.bg/2uG9xEF
• Google has acquired AIMatter, a Belarus-based AI startup focused on detecting and processing images on mobile devices. No financial terms were disclosed. AIMatter had been seeded by Haxus Venture Fund. http://tcrn.ch/2fNQ52l
More M&A
⛽ Berkshire Hathaway Energy said that it will not incrase its $18 billion bid for the bankrupt parent company of electric grid giant Oncor, despite pressure to do so from Oncor creditor Elliott Management. http://reut.rs/2w5d4Ms
• DRW Holdings of Chicago has agreed to acquire RGM Advisors, an Austin, Texas-based principal trading firm. No financial terms were disclosed. http://on.wsj.com/2fLABMh

• ShapeShift, a Swiss digital currency exchange platform, has acquired KeepKey, a Kirkland, Wash.-based hardware wallet for digital assets such as Bitcoin and Ethereum. No financial terms were disclosed. ShapeShift recently raised over $10 million in Series A funding led by Earlybird Venture Capital. http://axios.link/cmYG
• United Rentals (NYSE: URI) has agreed to acquire Neff Corp. (NYSE: NEFF), a Miami, Fla.-based equipment rental company, for around $1.3 billion — topping a $1.2 billion offer from H&E Equipment Services (Nasdaq: HEES). http://reut.rs/2v4NHpB
Fundraising
• Advent International is building up a debt investment team and plans to raise a dedicated debt fund, according to Bloomberg. https://bloom.bg/2wgt12c
• Round 13, a Canadian VC firm, has closed its debut fund with C$95 million in capital commitments. http://axios.link/LePe
It's Personnel
• Charles Chau has joined Jones Day as a Hong Kong-based partner in the law firm's M&A practice. He previously was with Morrison Foerster. www.jonesday.com
• Brooks Entwistle, former chairman of Goldman Sachs Southeast Asia, has joined Uber as chief business officer for the Asia Pacific region. http://tcrn.ch/2vFYQ3M
• Phil Rotner, chief investment officer at Boston Children's Hospital, has joined the investment committee of the Massachusetts Pension Reserve Investment Management Board. Prior to joining Boston Children's in 2010, Rotner spent 18 years as a private equity portfolio manager at MIT's endowment.
Final Numbers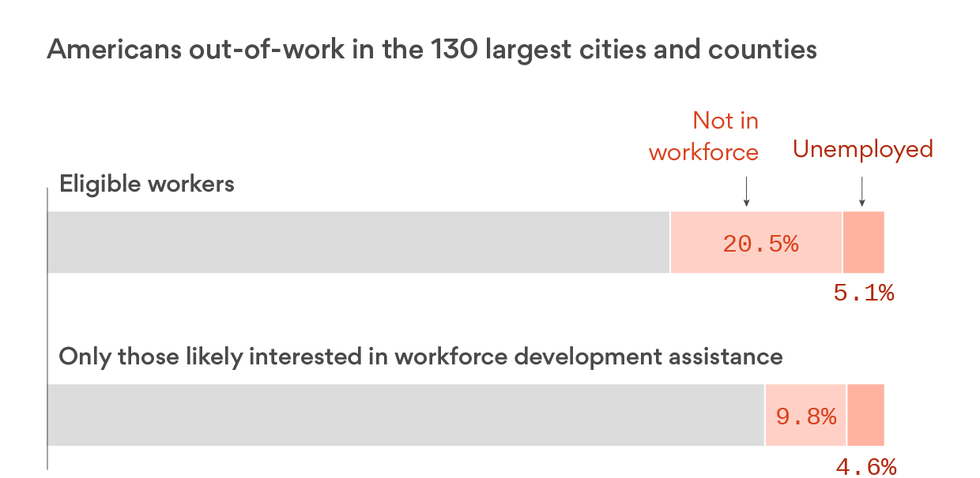 Data: Brookings Institution; Chart: Andrew Witherspoon / Axios