Friday greetings from the home office. Just a note that we're off Monday for the President's Day holiday, and back Tuesday. Also, Axios is introducing a new Sunday newsletter called Sneak Peek, where the super-connected Jonathan Swan will forecast the political week ahead. Sign up here. Okay, on to business...
Top of the Morning
Source: Giphy
• Well, that deescalated quickly: Beepi, an online used car marketplace that had raised $150 million in VC funding, is no more. Not officially bankrupt, but out of business and selling off remaining assets to pay creditors. In short: Too high a burn rate married to an inability to raise enough new funding.
Investors who backed the company at a $564 million post-money valuation in mid-2015 are expected to get nothing. That includes SAIC Capital, Redpoint Ventures, Foundation Capital, DST, D.E. Shaw, Sherpa Capital and IDG Ventures USA.
Good write-ups on this debacle over at the WSJ and TechCrunch.
Sherwood Partners, which is managing the wind-down, tells us that, as of last night no asset sale contracts had yet been signed (despite some reports to the contrary).
A mystery here is why a previously-announced merger with a company called Fair.com seems to have collapsed at the last minute, and why some of Beepi's VC board members left when that deal was signed (rather than when it was consummated). The founding team is keeping things very quiet, even from many Beepi investors, which is a lousy strategy if they plan to ever launch another company.
There had been talk before the Fair.com agreement that Beepi might sell to VC-backed rival Shift, but that company says it hasn't had any discussions with Beepi since December (and also hasn't gotten a call from Sherwood).
• Snap stuff: Yesterday I messed up on the price of Snap's last private round, suggesting a deeper IPO discount than is actually expected. This is what I get for using a data provider rather than doing my own math. Mea culpa.
The actual per share price of the Series F round (which held its first closing in 12/15, but which was kept open through 6/16) was $30.72. But then there was effectively a 2:1 split of all the preferred shares last October, which means the IPO apples-to-apples for Series F holders is $15.36 (vs. the listed price range of $14-$16 per share). If it hits the high end, then everyone is in the black. But if it prices even in the middle of its listed range, then the IPO would be considered a down-round (minus the usual lock-up period disclaimer). Remember, the Series F preferred was effectively a common stock equivalent, without any ratchets or other protective structures. More:
• New firm alert: Kittu Kolluri, who in December stepped down as a general partner with NEA after an 11-year run, is back with a new VC firm called NeoTribe Ventures. The Palo Alto, Calif.-based firm is targeting upwards of $90 million for its debut fund, and will focus on early-stage tech opportunities. It's basically a one-GP shop, although NeoTribe lists "special partners" like Yahoo co-founder Jerry Yang. While at NEA, Kolluri's deals included Climate Corp. and Teracent.
• Hold your horses three-headed dog: President Trump yesterday threw cold water on a NY Times report that Cerberus boss Stephen Feinberg would be brought in to lead a review of the nation's intelligence agencies: "I hope we'll be able to straighten that out without using anybody else. [Feinberg] is a very successful, very talented man. He's offered his services and it's something we may take advantage of, but I don't think we'll need that at all because of the fact that, you know, I think that we're going to be able to straighten it out very easily on its own."
• Game on? Word is that a non-Kushner group is now circling the Miami Marlins. Working to get names...

• Recommended reading: Why Jeff Sessions terrifies tech, by Kim Hart.
• Have a great weekend!
The BFD: Kraft Heinzilever
Kraft Heinz (Nasdaq: KHC) today said that it has offered to acquire Unilever (LSE: ULVR) for approximately $143 billion, or $50 per share in cash and stock (18% premium). The approach was rejected, but Kraft Heinz said that the two sides are "working to reach agreement on the terms of a transaction." Pittsburgh-based Kraft Heinz is still controlled by Warren Buffet's Berkshire Hathaway (26.74% stake) and Brazilian private equity firm 3G Group (23.88%).
• Why it's the BFD: The Russian salad dressing synergies are massive, given that Unilver owns Hellman's mayonnaise and Kraft Heinz is the ketchup king. Sure it's disgusting, but how else can you make salad ridiculously unhealthy? This merger also would create the world's second-largest food and beverage company by total sales at nearly $85 billion (just behind Nestle at $91 billion). Then there is what I'd expect is utter terror among many at Unilever right now, given 3G's penchant for merciless cost-cutting.
• Bottom line: "Kraft Heinz's approach demonstrates the pressure on brand owners to consolidate in the face of international pressure on margins and constraints to organic growth opportunities." ― Analyst Paul Hickman, via Bloomberg.

Venture Capital Deals
• Social Finance, a San Francisco-based online lender, is nearing a new $500 million equity infusion at a $4.3 billion valuation, according to multiple reports. The deal also would include the acquisition of SoFi's loans. Silver Lake is involved, as is SoftBank, which previously invested $1 billion into SoFi. http://bloom.bg/2lYFmQg
• Lytro, a Mountain View, Calif.-based developer of "light field photography" solutions, has raised $60 million in Series D funding. Blue Pool Capital led the round, and was joined by EDBI, Foxconn, Huayi Brothers and Barry Sternlicht. Return backers included Andreessen Horowitz, NEA, GSV, North Bridge and Qualcomm Ventures. http://tcrn.ch/2lLSkVi
• Soundtrack Your Brand, a Swedish music streaming service for businesses, has raised $22 million in new VC funding co-led by Balderton Capital and Industrifonden. http://read.bi/2lqPnsj
• Opal, a Portland, Ore.-based, has raised $15.5 million in Series B funding. Accel led the round, and was joined by return backer Madrona Venture Group. http://bit.ly/2lnEo2O
• Plays.tv, a San Francisco-based platform for athletes to record and share their games, has raised $15 million in Series A funding. Shasta Ventures led the round, and was joined by Accel Partners, DAG Ventures, Founders Fund, Tenaya Capital and individuals like NBA player Jeremy Lin. http://bit.ly/2kNV9RU
• Sun Basket, a San Francisco-based organic meal kit delivery service, has raised $15 million in Series C funding. Sapphire Ventures led the round, and was joined by Baseline Ventures, PivotNorth Capital, Accolade Partners, Founders Circle Capital, Shea Ventures, Relevance Capital, Vulcan Capital and filter14. www.sunbasket.com
• Brightwheel, a San Francisco-based provider of management and communication software for early education, has raised $10 million in Series A funding. GGV Capital led the round, and was joined by Iconiq, Chan Zuckerberg Initiative and return backers Eniac Ventures, Golden Venture Partners, Lowercase Capital, Mark Cuban Companies, and RRE Ventures. http://tcrn.ch/2lPhJgU
• TetraVue, a Carlsbad, Calif.-based developer of high-res 3D data and imagery solutions, has raised $10 million in Series A funding. Robert Bosch Venture Capital and Nautilus Venture Partners co-led the round, and were joined by Samsung Catalyst Fund and Foxconn. http://bit.ly/2kvJuuB
• Paradigm Diagnostics, a Phoenix-based molecular diagnostics startup, has raised $6.5 million in new VC funding from New Sciences Ventures and Mesa Verde Venture Partners. www.paradigmtx.com
• Truebil, an online used car marketplace in India, has raised $3 million in new VC funding from Shunwei Capital. http://tcrn.ch/2lmTc1R
• Mylestone, a Boston-based startup that "memories accessible via Amazon's Alexa and other virtual assistants," has raised $2.5 million in Series A funding. True Ventures led the round, and was joined by Founder Collective, Boston Seed Capital, Converge Ventures and Mergelane. www.mylestone.com

Private Equity Deals
• Infogix, a Naperville, Ill.-based portfolio company of Thoma Bravo, has acquired Data3Sixty, a Westwood, Mass.-based provider of cloud data governance software. No financial terms were disclosed. Sellers include Breton Capital Management. www.infogix.com
• Intelligent Medical Objects, a Northbrook, Ill.-based provider of medical terminology solutions for electronic health record systems, has raised an undisclosed amount of equity funding from Ascension Ventures. This follows a recent growth equity investment from Warburg Pincus. www.e-imo.com
• Mapletree Investments has acquired Oakwood Worldwide, a Los Angeles-based provider of corporate housing and serviced apartment solutions. No financial terms were disclosed. www.oakwood.com
• Stada, a listed German drugmaker, said that it has received a new takeover offer of €3.6 billion, which is higher than previously-disclosed bids from Cinven and Advent International. It did not identify the new suitor. http://reut.rs/2l0d6iE
• W.W. Williams Co., a Columbus, Ohio-based portfolio company of One Equity Partners, has acquired Auto Safety House, a Phoenix-based vehicle maintenance service and parts provider. www.autosafetyhouse.com
Public Offerings
• Shutout: There are no IPOs expected to price next week on U.S. exchanges.
Liquidity Events
• Tinder, the mobile dating app owned by Match Group (Nasdaq: MTCH), has acquired Wheel, a Los Angeles-based social network for sharing "video stories." No financial terms were disclosed. Wheel had raised around $3 million in seed funding from groups like Upfront Ventures and Dahner Capital. http://tcrn.ch/2kNCqWh
• Verizon (NYSE: VZ) has acquired Skyward, a Portland, Ore.-based information management platform for commercial drone operators. No financial terms were disclosed. Skyward had raised around $8 million in VC funding from Draper Associates, Founders Co-0p, Norwest Venture Partners, Techstars Ventures, Verizon Ventures and Voyager Capital. http://bit.ly/2kWfXZU
More M&A
• Cree (Nasdaq: CREE) has terminated an $850 million agreement to sell its Wolfspeed Power and RF unit to German chipmaker Infineon Technologies, citing U.S. regulatory concerns. http://bit.ly/2kFjfNE
• F-Secure, a listed Finnish cybersecurity company, has acquired Inverse Path, an Italian provider of information security services, for an undisclosed amount. http://bit.ly/2kwQJT7
• Kate Spade (NYSE: KATE), a New York-based handbag and accessories maker, said that it will explore a possible sale of the company, following pressure from activist investor Caerus Investors. Shares climbed on the news, giving Kate Spade a $2.5 billion market cap at Thursday's market close. http://on.wsj.com/2lnsKVL
• Seek Ltd. (ASX: SEK), an Australian online classifieds company, is in talks to acquire the 25% stake it doesn't already own in Chinese subsidiary Zhaopin (NYSE: ZPIN) for approximately $209 million, or $18 per share. Sellers would include James Packer. http://reut.rs/2kFrhGt
• Toshiba has agreed to acquire a 3% stake in Pennsylvania-based nuclear power subsidiary Westinghouse Electric from Japanese infrastructure firm IHI Corp for $157 million. http://on.ft.com/2kZEey4
Fundraising
• HgCapital, a London-based private equity firm focused on European software and tech-enabled services companies, has closed a pair of new funds totaling £3.1 billion. www.hgcapital.com
It's Personnel
• Jeff Gutke, a former director with Denham Capital, has joined Talara Capital Management as a managing director. www.talaracapital.com
• Caryn Lerner has stepped down as an operating partner with Palladin Capital Group, in order to joined Beauty Brands as CEO. Former CEO Lyn Kirby will remain company chairman. http://bit.ly/2lpMubf
• Longitude Capital, a venture growth firm focused on life sciences, has promoted Josh Richardson to managing director. www.longitudecapital.com
Final numbers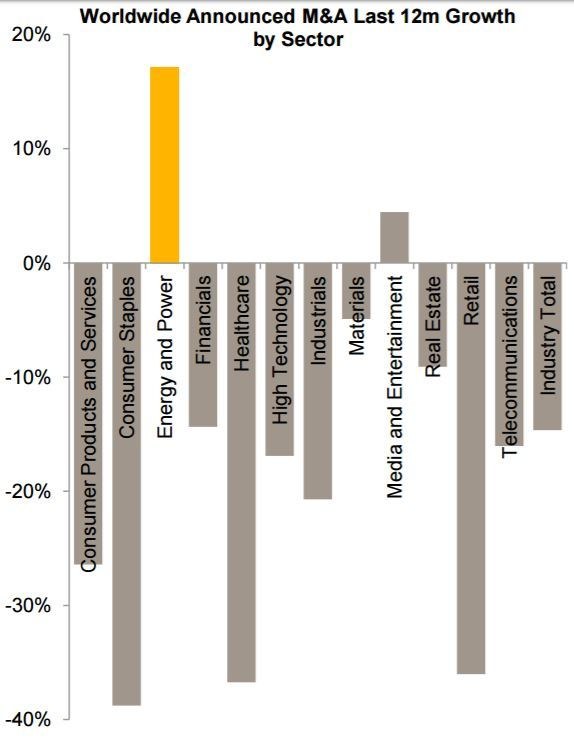 Source: Thomson Reuters