https://www.axios.com/paul-ryan-on-tax-cuts-this-is-the-game-changer-1513305833-071072fb-ee74-4843-8f5b-f697008eafc2.html

Paul Ryan on tax cuts: "This is the game changer"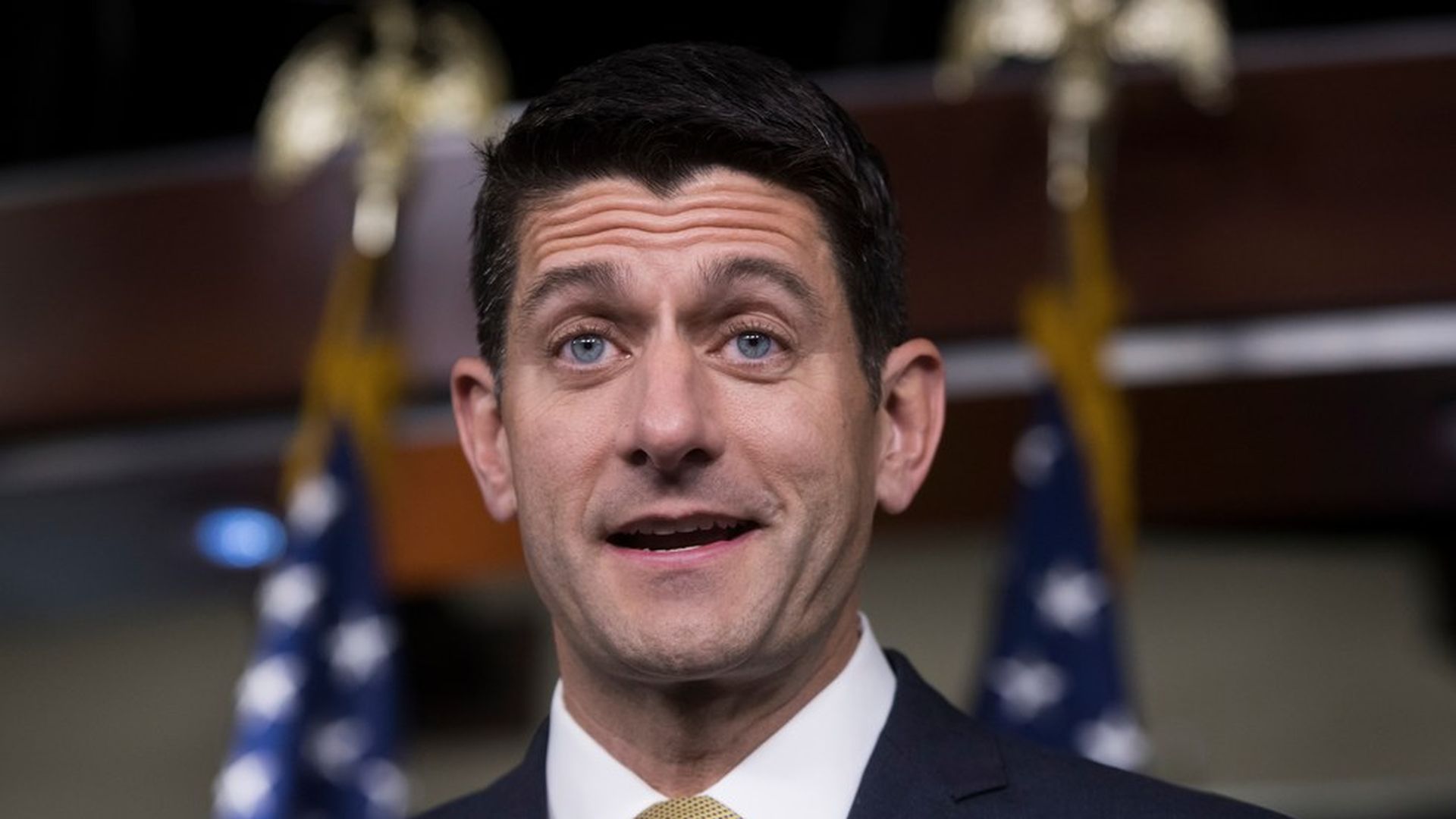 House Speaker Paul Ryan on CNBC Thursday morning: unlike with heath care, "on this go around" all Republicans teamed up over the last four months.
"We made sure we're on the same page... we made sure we did the hard lifting and the tough work ahead of rollout," said Ryan. "We are all in on this... this is it. This is the game changer for our economy."