Axios World
July 10, 2023
First, the big news: After 5+ years and about 500 editions, tonight's Axios World is my last. More about that in #6.
Let's start tonight (2,088 words, 8 minutes) in Vilnius.
1 big thing: NATO split over Ukraine's future membership
NATO members are sharply divided heading into this week's summit in Vilnius, Lithuania, over how to handle the delicate question of Ukraine's future membership.
Why it matters: Ukraine's most fervent backers, including the Baltic states and Poland, want to send a clear signal that Kyiv's accession is a matter of when, not if. But the U.S. and Germany are intent on avoiding any such definitive statements.
Russian President Vladimir Putin justified his invasion in part on the idea Ukraine's NATO ascension would be intolerable to Russia. Some analysts believe he'll try to keep the conflict going in order to prevent it — particularly if Ukraine has a guarantee of membership after the war.
But Ukrainian President Volodymyr Zelensky sees NATO membership as an essential guarantee of his country's long-term security, and more than justified by the military prowess and sacrifice Ukraine has demonstrated through 500 days of war. He's expected in Vilnius, but has threatened to skip without a clear commitment on the membership question.
The unstated question before the leaders gathered in Vilnius is whether, and under what circumstances, they would be willing to send soldiers to fight for Ukraine.
State of play: President Biden has been willing to tiptoe beyond the declaration from Bucharest in 2008 that Ukraine will one day join NATO, by acknowledging that Kyiv has made progress toward membership and won't need to complete an arduous "Membership Action Plan," which can take many years.
But Biden told CNN's Fareed Zakaria on Sunday that he does not believe Ukraine is ready to join the alliance, citing the need for further reforms and "democratization."
He also noted that inviting Ukraine to join now would mean signing up for war with Russia.
Between the lines: All allies recognize Ukraine won't be brought under NATO's security umbrella immediately.
Instead, the argument centers on what happens once the heavy fighting is over.
"The question that some people are asking is, 'Are the U.S., are Germany raising this now in order to really signal that they're not prepared to move forward with NATO membership for Ukraine any time soon, or even ever?'" says Ivo Daalder, a former U.S. ambassador to NATO.
Those on the more cautious side argue there are too many unknowns, including how to bring a member whose borders are contested under NATO's mutual defense commitments — and, effectively, under the U.S. nuclear umbrella.
"Biden and the White House — and it really is Biden and the White House, more than the rest of the administration — want to have answers to those questions before they're willing to go all the way," Daalder says.
What to watch: Diplomats have been working frantically to settle on a joint statement before the summit kicks off tomorrow. The leaders themselves might have to get involved if that doesn't happen, Daalder says.
In the meantime, NATO's biggest military powers — France, Germany, the U.K. and U.S. — are expected to commit to arm and support Ukraine for the longer term, an approach being dubbed "the Israel option." A commitment of support is also expected from the G7.
What to watch: Biden is expected to have meetings in Vilnius with Zelensky as well as Turkish President Recep Tayyip Erdoğan.
2. Breaking: Erdoğan backs Sweden's bid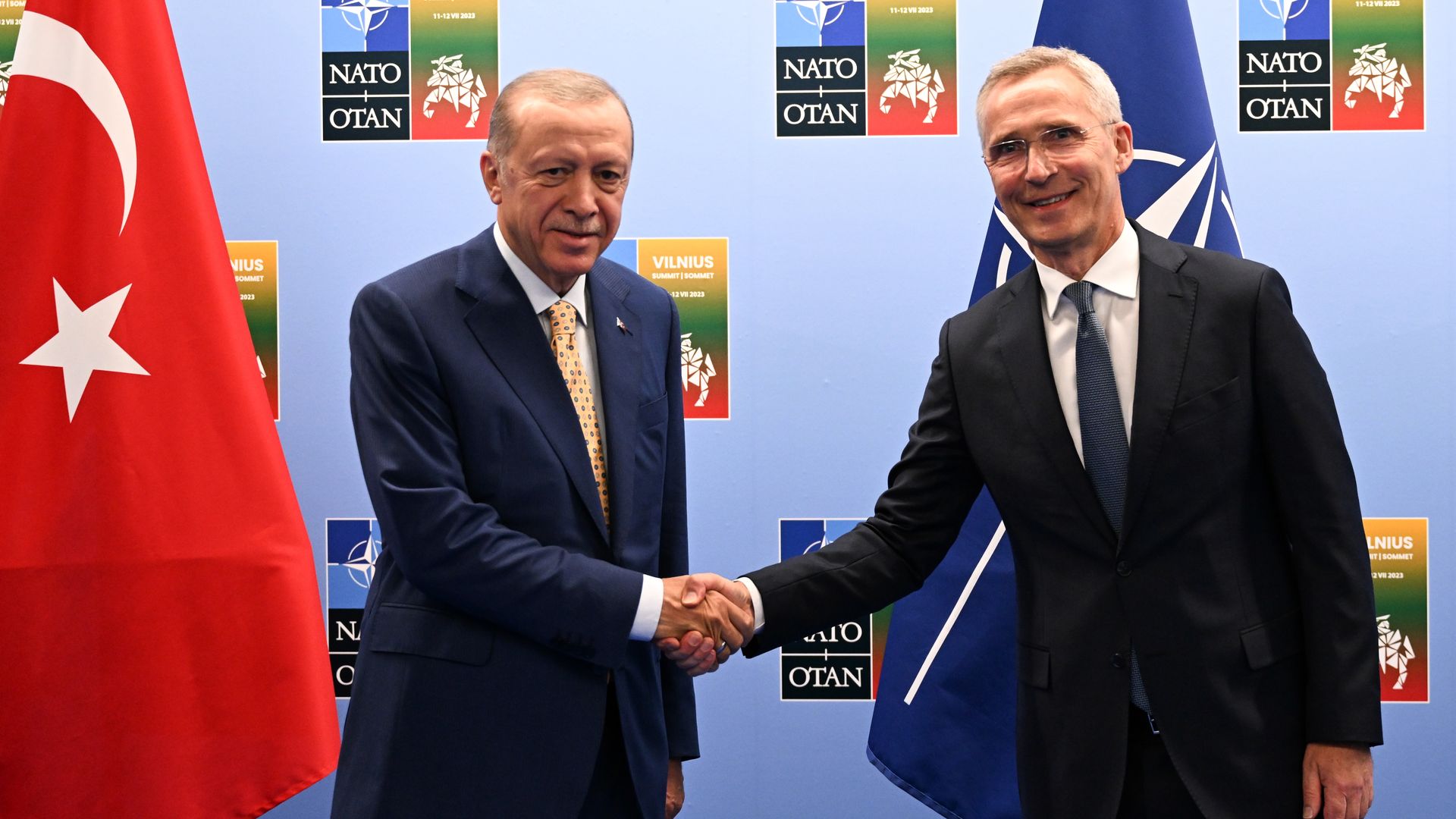 Erdoğan has agreed to support Sweden's bid for NATO membership, NATO Secretary-General Jens Stoltenberg said this evening.
Why it matters: Erdoğan's veto was the primary factor preventing Sweden from becoming NATO's 32nd member.
The Turkish leader claimed Sweden had harbored militants Turkey views as terrorists, and insisted Stockholm lift a ban on arms exports to Ankara.
Sweden had amended its laws and lifted the ban in order to comply with those requests, but Erdoğan seemed to move the goal posts again in recent days by linking Sweden's NATO accession to Turkey's path to EU membership.
The big picture: Pessimism had been setting in about the likelihood of any breakthrough before the NATO summit starting tomorrow in Lithuania, but according to Stoltenberg's statement, Turkey will now "transmit the Accession Protocol for Sweden to the Grand National Assembly, and work closely with the Assembly to ensure ratification."
Biden welcomed Stoltenberg's announcement: "I look forward to welcoming Prime Minister Kristersson and Sweden as our 32nd NATO Ally."
What to watch: Hungary's parliament must also ratify Sweden's accession before it becomes official.
The legislative hurdles are unlikely to be cleared before the summit, but the agreement struck between Erdoğan and Stoltenberg sends a clear signal that Sweden's flag will likely be flying at NATO headquarters soon.
Worth noting: Erdoğan offered two more surprises in the last 48 hours by coming out in favor of Ukraine's future NATO membership after meeting with Zelensky and breaking a deal with Putin by releasing Ukrainian commanders captured in Mariupol.
3. Global news roundup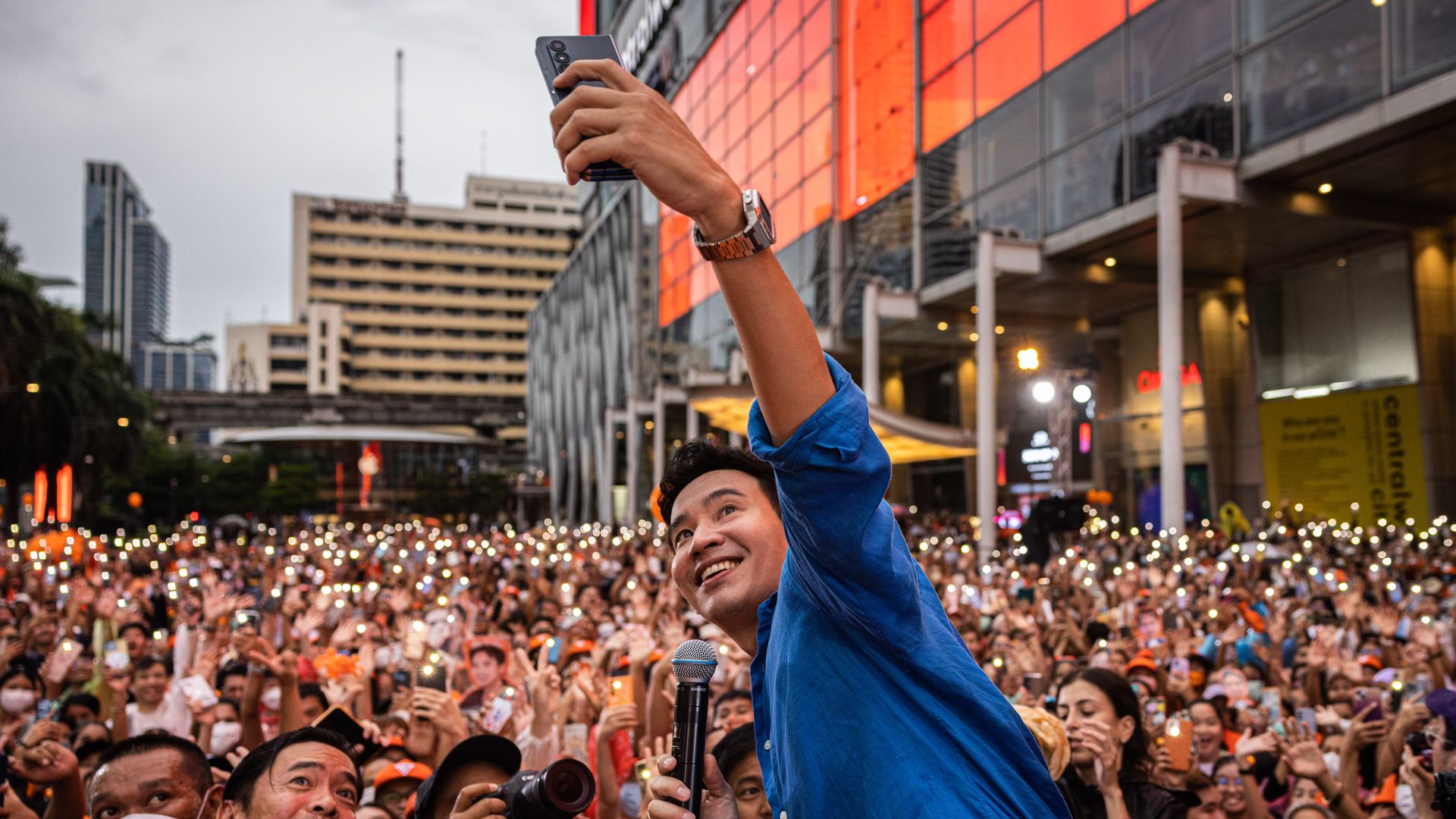 1. The Wagner story keeps getting weirder. The Kremlin said today that Putin met with Yevgeny Prigozhin less than a week after he launched his short-lived rebellion.
State TV is airing segments attacking Prigozhin, but he appears to still be a free man.
2. Pita Limjaroenrat, the leader of Thailand's progressive Move Forward Party, has been holding large rallies to pressure the military-appointed Senate to respect the will of the voters and allow him to become prime minister.
3. South African President Cyril Ramaphosa said Sunday that next month's BRICS summit will be held in-person, despite Putin facing an international arrest warrant. He did not say whether Putin would attend. Go deeper on Ramaphosa's dilemma.
4. Representatives from some 168 countries have gathered for three weeks of negotiation about deep-sea mining practices, with some worried about the environmental impacts of China's push to mine for metals needed for electric car batteries.
The paradox: Mining for metals needed to power the energy transition can itself be incredibly harmful to the planet.
5. Courts in Guatemala continue to hold up the certification of results from the country's June 25 election, in which an anti-corruption candidate defied the polls to qualify for a runoff next month.
Some analysts believe the country's corrupt elite are scrambling to protect their interests.
President Alejandro Giammattei, who was not a candidate, issued a statement confirming he will leave office as scheduled in January. That's not exactly reassuring.
Bonus: Where in the World?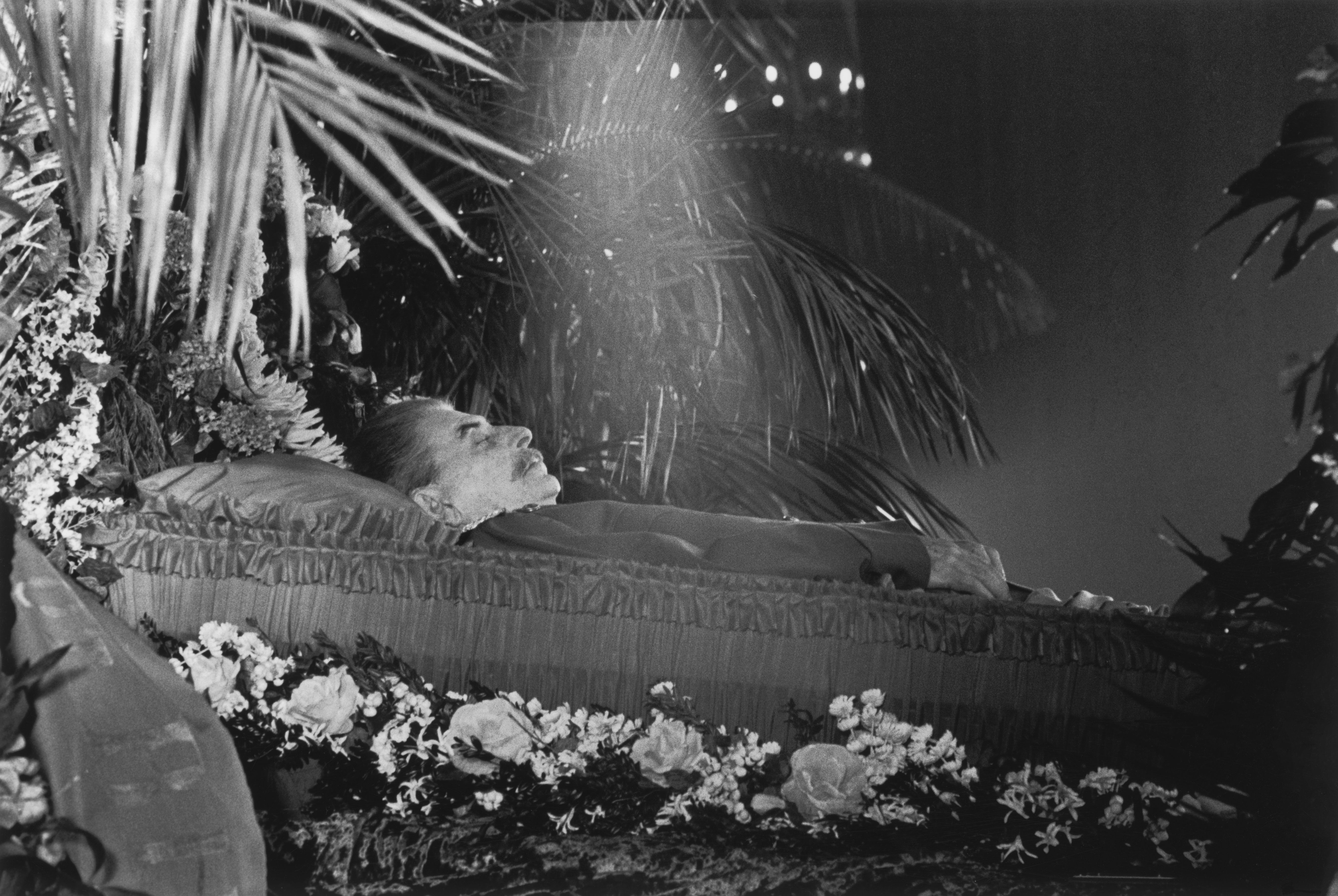 The theme of this evening's newsletter is the end of an era.
The release of Nelson Mandela in 1990 was a key step in the end of the ___ era in South Africa.
Japanese Emperor ____ died in 1989 after 62 years on the throne.
____ succeeded Stalin in 1952 and shocked the Soviet Union by denouncing his predecessor's brutality.
_____ won its independence in 1947, bringing an end to the British Raj and inspiring a wave of decolonization.
Revolutionaries led by Sun Yat-sen overthrew the ____ Dynasty in 1911 and founded the Republic of China.
Napoleon's defeat at the battle of ___ in 1815 is seen as the end of the Napoleonic Era.
A slave revolt in ____ brought independence from France in 1804
The fall of Tenochtitlán to the Spanish in 1521 brought an end to the ___ empire.
The fall of ____ to the Ottomans in 1453 marked the end of the eastern Roman empire and, by some accounts, of the Middle Ages.
The defeat of Athens in the ____ War saw hegemony in Ancient Greece pass to Sparta.
Credit for this idea goes to my wife, who recently remarked that I'd name-checked our dog in this newsletter but not her. Well, here you go Melissa.
Double bonus: One from the archives....
One of our more popular quizzes, from 2021, asked you to name the places marked on the map for which a dog breed is named.
Yellow numbers denote a city, blue numbers denote a region and purple numbers denote a country. So if I'd included an Algerian Retriever, Algeria would be marked in purple.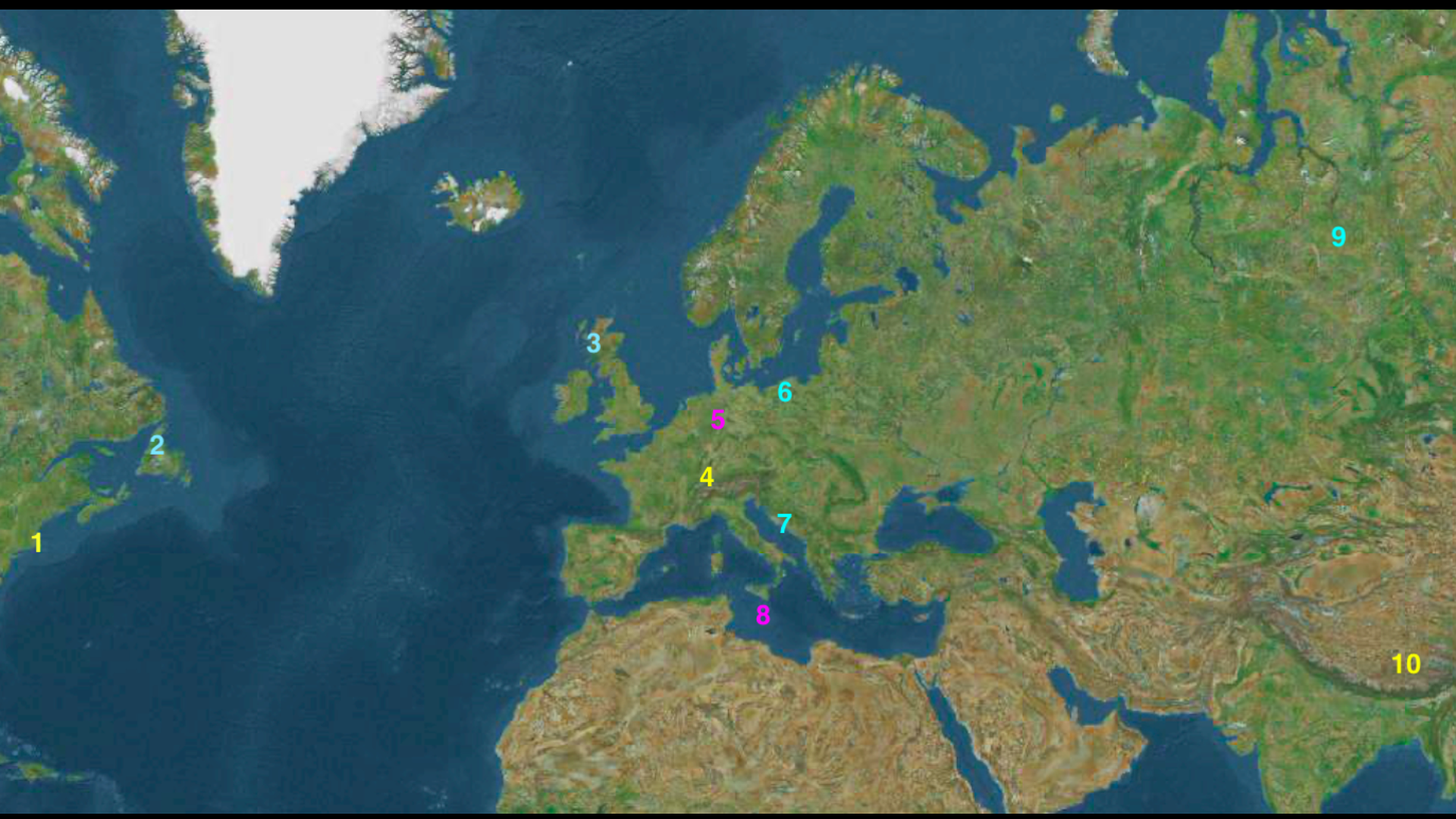 Scroll to the bottom for answers.
4. Data du jour: Longest-serving leaders
Dutch PM Mark Rutte announced today that he'll soon be stepping down after his coalition collapsed due to divisions over asylum policy.
Why it matters: After nearly 13 years in power, Rutte is one of the longest-serving leaders of any country with regular free and fair elections.
The big picture: The longest-serving leaders all represent countries considered "not free" by Freedom House. They're also all men.
Bangladesh PM Sheikh Hasina (14 years) is the longest-serving woman.
What to watch: Uzbek President Shavkat Mirziyoyev has only been in office since 2016, but he could well find himself on this list down the road.
After revising the constitution such that he won't face term limits until 2037, Mirziyoyev won re-election for a seven-year term on Sunday against token opposition.
Mirziyoyev has made significant reforms in the Central Asian country, but those don't seem to extend to holding competitive elections.
Note on the chart: We only counted a leader's current tenure in their country's highest office (with a slight exception for Putin), and we left off monarchs who aren't top political decision-makers and countries with fewer than 1 million people.
5. View from Montevideo: Running out of water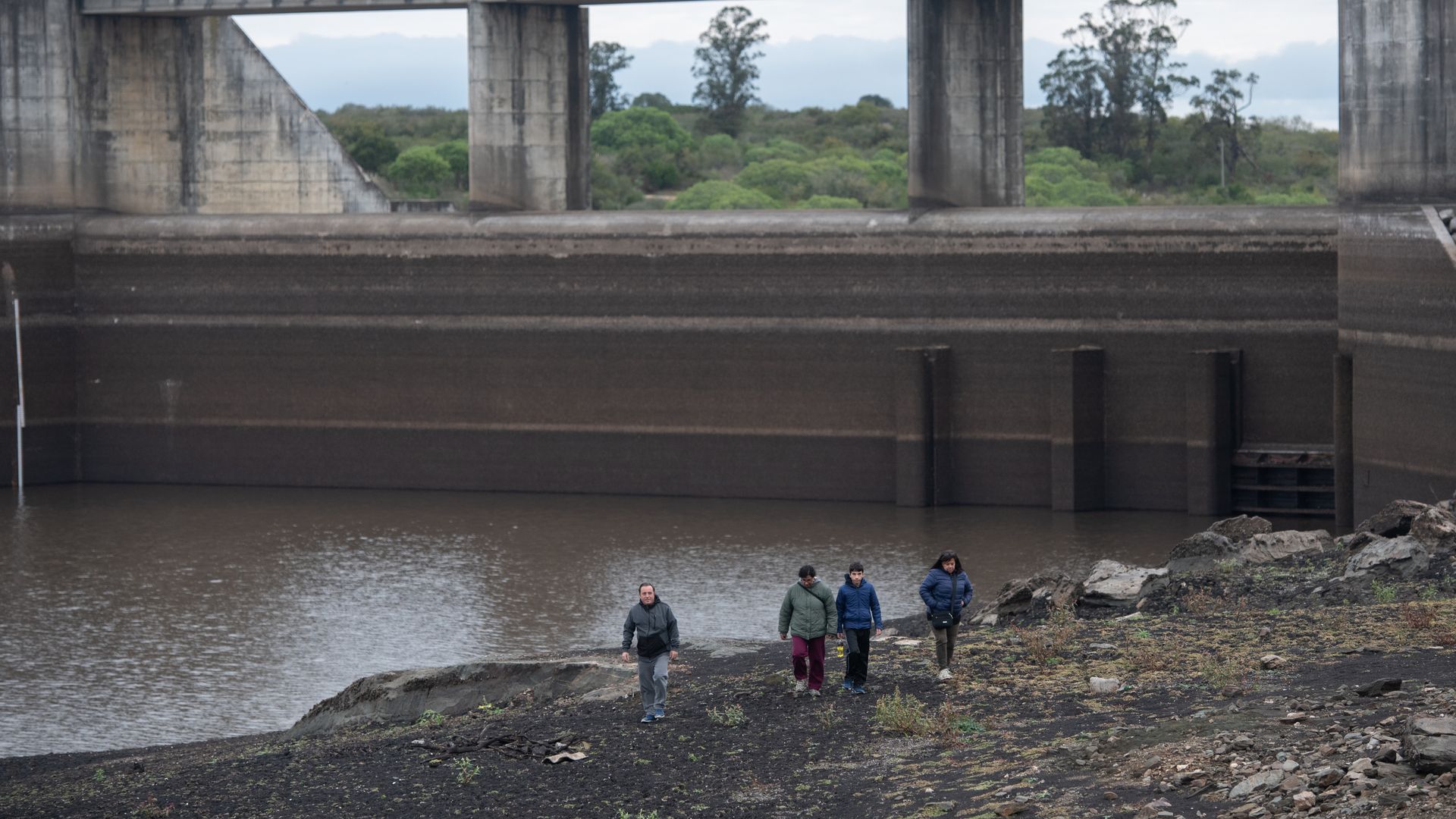 Uruguay's capital Montevideo is running out of water due to a highly unusual year-long drought.
The big picture: Part of the problem is that water is typically so abundant that the government didn't see much need to invest in surplus supply, says Martin Aguirre, editor-in-chief of Uruguay's El País newspaper and a former Axios fellow.
With reservoirs nearly empty, the government has been pumping water from rivers closer to the ocean to serve Montevideo's population of around 1.5 million, and also providing subsidies to help people buy bottled water.
"For the last couple of weeks, the water that comes from the tap — and which most people use for drinking and cooking — has been very low quality. The government claims it's still 'drinkable,' but it tastes bad and has big concentrations of sodium and other chemicals," Martin writes.
What to watch: "The real worry is what happens if it doesn't rain in the next couple of weeks," Martin continues.
"The reservoir that serves the capital only has water for a couple of weeks, and a construction plan to use another reservoir will take at least a month to finish."
"There is a serious danger that if it doesn't rain soon, the water that comes out of the tap won't be acceptable to drink, and it might even stop running for some time."
Zoom out: Record warm ocean temperatures and extreme heat on land, plus a developing El Niño, are upping the odds of precipitation extremes — both too much rain and too little, Axios' Andrew Freedman notes.
Martin's contribution is an opportunity for me to thank the Humphrey, ICFJ and Burns fellows from 10 countries who have joined our world team and written for this newsletter, as well as current Axios fellow Han Chen.
6. Closing note: Thank you so much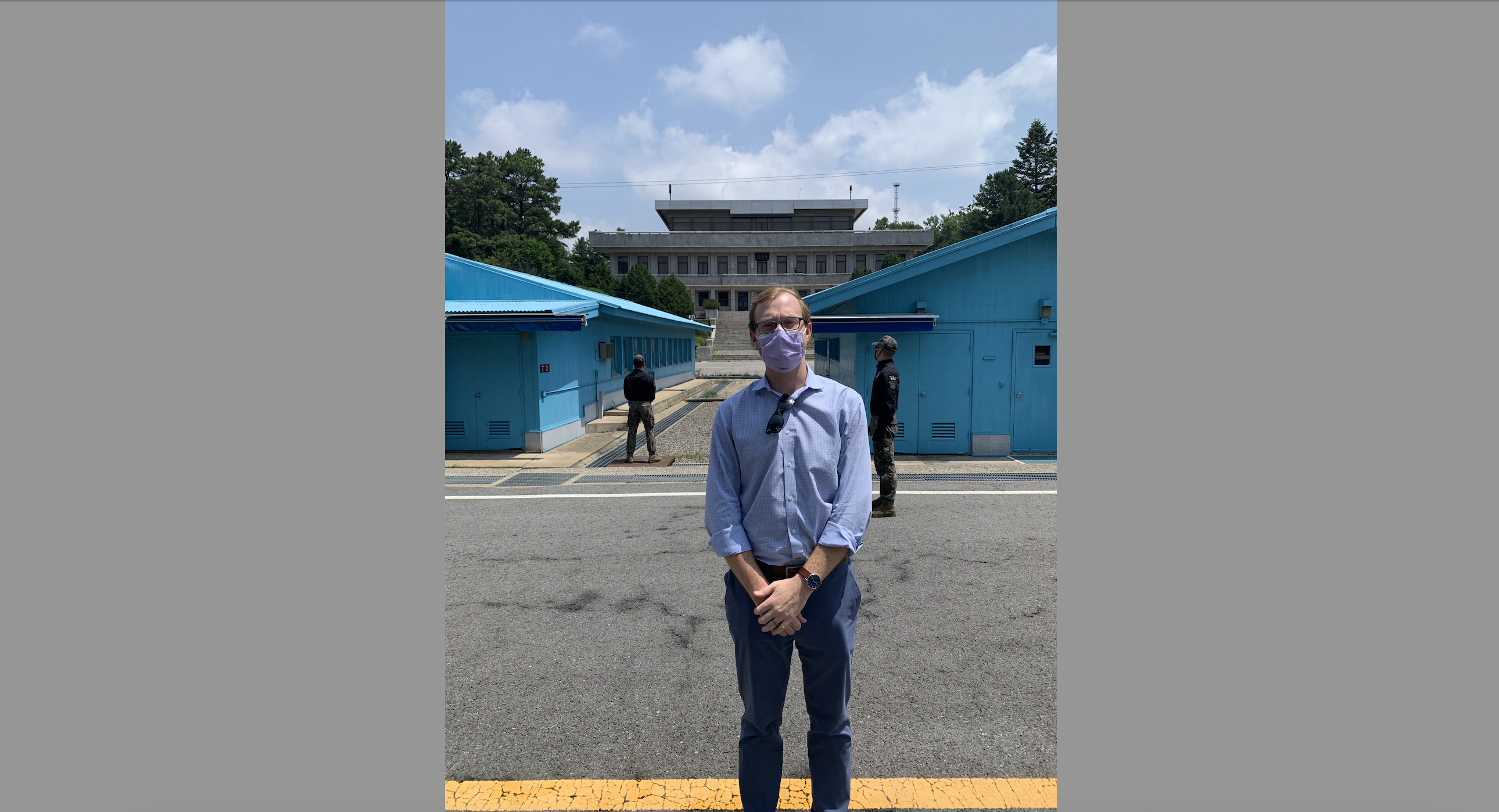 I can't believe I'm hitting send on this newsletter for the last time!
If you missed the news, I'm staying at Axios in a new role overseeing our web coverage, but this newsletter will no longer be in your inbox.
I'm genuinely honored that so many of you read our stories, took our quizzes, and shared your sharp and unfailingly kind correspondence with me. At a time when the relationship between journalist and reader can seem broken, this one never has.
Both I and this newsletter owe so much to the talent, expertise and generosity of editors Laurin-Whitney Gottbrath and Alison Snyder, and to the skill and patience of copyeditors Sheryl Miller and Judith Isacoff.
Thanks to my world news colleagues Barak Ravid and Bethany Allen-Ebrahimian for letting me feature their stories, to Shane Savitsky and Zach Basu for filling in when I was out, and to the great reporters including Shannon Vavra, Erica Pandey, Haley Britzky and Ivana Saric who have contributed stories over the years.
My email will remain the same, and you can follow our world news reporting on Axios.com and subscribe to other great newsletters, including Axios AM and PM.
7. Stories we're watching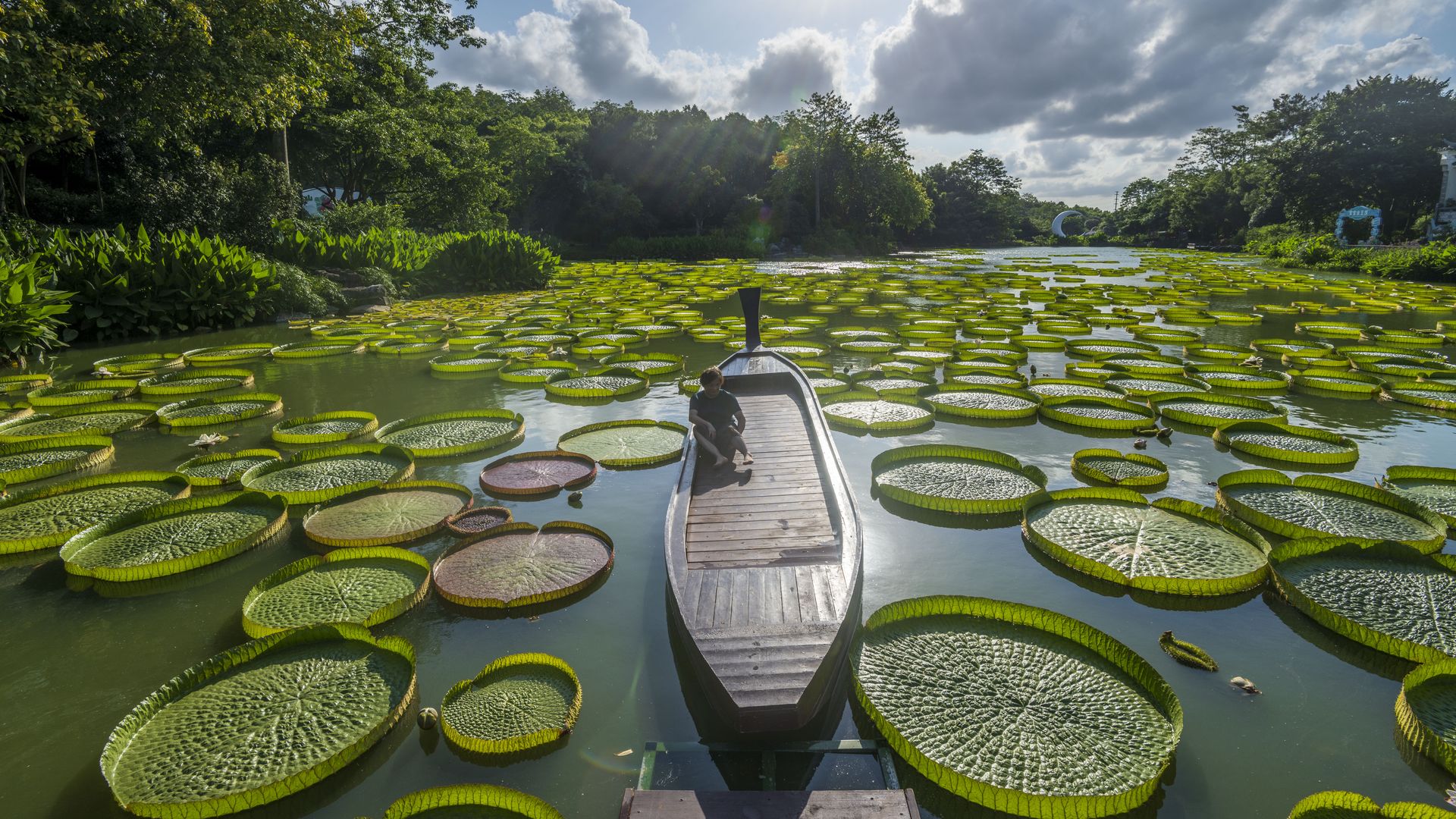 Quoted:
"Welcome to the debut edition of the Axios World newsletter, where two evenings a week we'll break down what you need to know about the big stories from around the world."
— Me, on April 5, 2018
Answers: 1. Apartheid; 2. Hirohito; 3. Nikita Khrushchev; 4. India; 5. Qing; 6. Waterloo; 7. Haiti; 8. Aztec; 9. Constantinople; 10. Peloponnesian.
Answers: 1. Boston Terrier (Boston, U.S.). 2. Labrador OR Newfoundland (Newfoundland and Labrador, Canada). 3. West Highland Terrier, or "Westie" (West Highlands, Scotland). 4. Bernese Mountain Dog (Bern, Switzerland — could also have marked as region/canton). 5. German Shepherd (Germany). 6. Pomeranian (Pomerania, historical region of Poland and Germany). 7. Dalmatian (Dalmatia, Croatia). 8. Maltese (Malta). 9. Siberian Husky (Siberia). 10. Lhasa Apso (Lhasa, Tibet).