Welcome to Axios World, where two evenings a week we break down what you need to know about the big stories from around the globe.
Thanks for joining me! Please tell your friends and colleagues to sign up here, and I'd love your tips and feedback: lawler@axios.com.
1 big thing: China and Russia inch closer together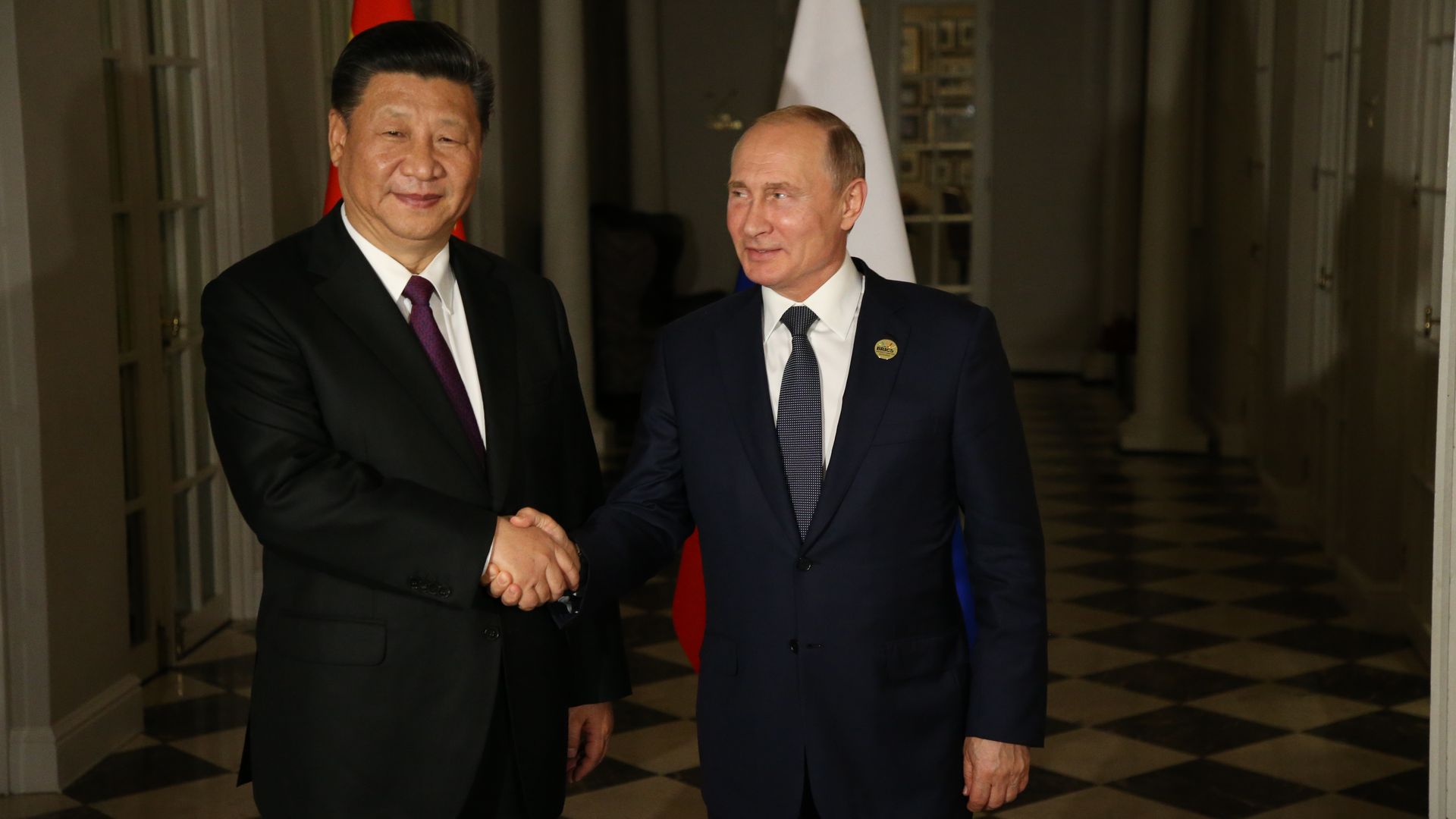 While Washington prepares for new cold wars, America's two major rivals are warming up to one another.
Driving the news: Today alone, the Trump administration laid out an Africa strategy that is tied almost entirely to blocking Chinese and Russian influence, and President Trump used the word "China" 20 times in a relatively brief Fox News interview.
U.S. foreign policy is increasingly defined by confrontation and competition with China and with Russia. But what about the third leg of that "great power" triangle?
I sat down yesterday with Alexander Gabuev, a China expert at Carnegie Russia, who told me the two giants are moving closer together — in part as a response to an increasingly confrontational Washington.
Gabuev says there are "three elements of geopolitical tinder that allow Russia and China to swipe right every time" — the need for security on their 2,000-mile border, the complementary natures of their economies and the similarities in their authoritarian approaches.
Those elements provide the foundation for a relationship that is growing deeper and is characterized by the phrase, "not necessarily for each other, but never against each other."
The long-standing issues of tension — like competition for influence in Central Asia or China's copycat approach to Russian military technology — have largely been put aside, Gabuev says.
On military tech, he says, the Kremlin has decided that "China will get there in 5 or 10 years on their own, so we either sell it to them now or lose out." Likewise, they're resigning themselves to the reality of China being a dominant economic player in their backyard.
What it looks like ...
In September, China took part for the first time in Russia's Eastern Economic Forum (EEF) and its massive Vostok war games.
Xi Jinping and Vladimir Putin emphasized their cooperation and mutual respect at EEF, going so far as to don aprons and make pancakes. China's ambassador to Russia, Li Hui, said, "At present, China-Russia relations are at their best in history."
Putin and Xi met again at the G20 on Nov. 30, though their conversation was overshadowed by Trump's high-stakes dinner with Xi and last-minute cancellation of his Putin meeting.
What we're witnessing is not a true alliance, but a partnership defined by pragmatism. Russia may resent becoming the junior partner in its relationship with a rising power, for example, but it also appreciates the economic and diplomatic cover it gets from China as it faces Western rebukes and sanctions.
The bottom line: I asked Gabuev if there's an existential fear of a China-led world in Moscow, as there is in Washington. He said Russian officials tend to view the U.S.-led world order as "finished," but don't believe China will simply replace America, in part because Europe and Japan won't get in line behind Beijing.
In the meantime, Moscow sees U.S.-China competition working to its advantage. If Russia can keep its seat at the table as a second-tier power with a big nuclear stockpile, it can ultimately live with a Chinese superpower.
2. Trump's Africa plan targets China and Russia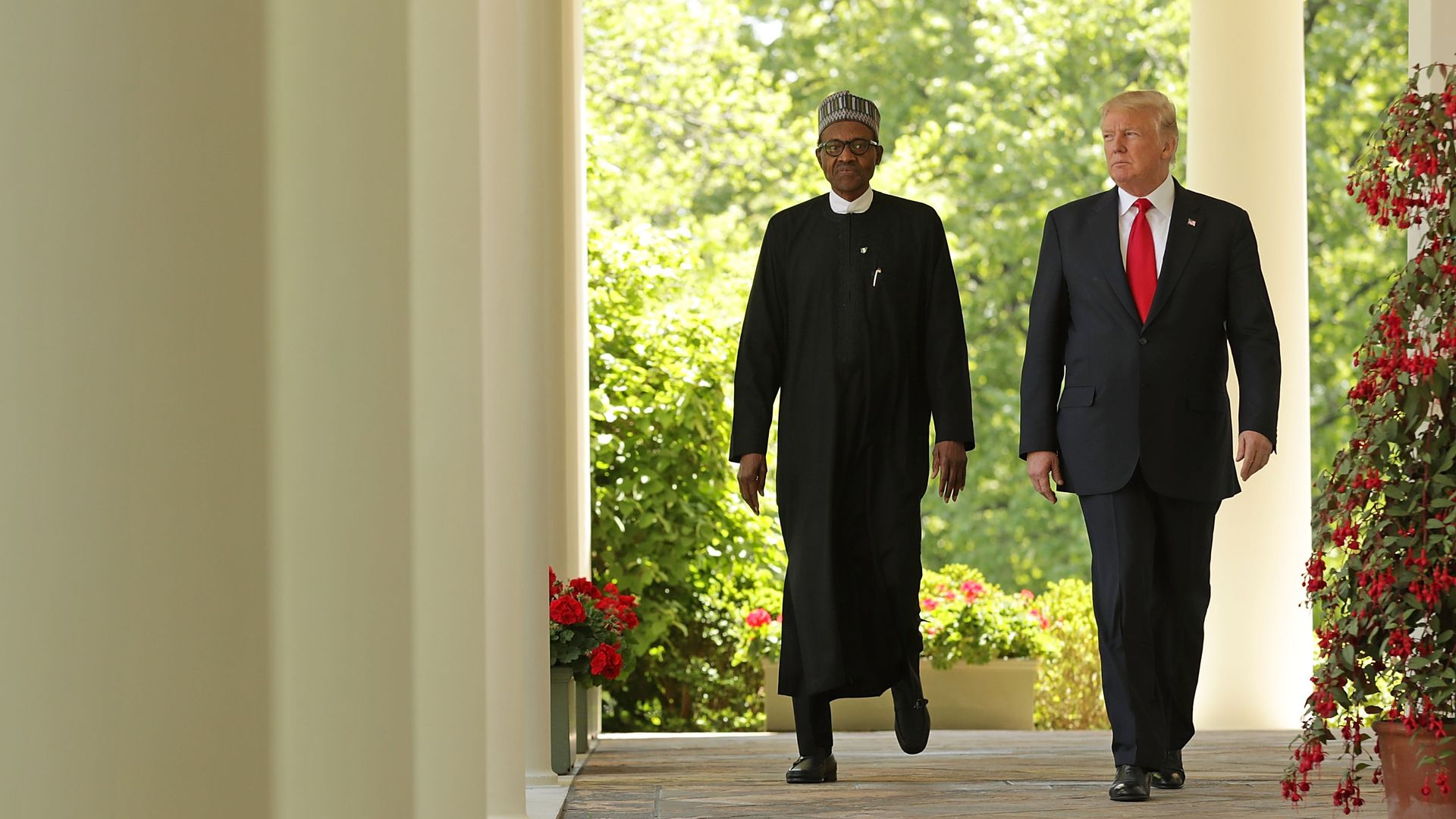 Meanwhile, in Washington ... National Security adviser John Bolton unveiled the Trump administration's Africa strategy on Thursday, Axios' Shannon Vavra writes.
The plan is largely designed to counter China and Russia. Bolton accused them of using "bribes," "opaque agreements" and "corruption" to gain competitive advantage over the U.S. in Africa.
"Africa is incredibly important to the U.S. If we didn't understand it before, the competition with China and Russia should highlight it for us. Which is why I think it's a turning point for us."
— Bolton, speaking at the Heritage Foundation
The big picture:
The U.S. was the largest source of foreign direct investment in African countries last year, per EY. However, as Quartz points out, "there is not always transaction transparency" in Chinese deals, which are "arranged between governments."
"China became the continent's top trading partner nearly a decade ago and has invested billions of dollars in high-profile infrastructure projects," per AP.
Russian investment has ticked up over the last two years, and includes military cooperation deals and weapons sales in exchange for mining and resource extraction contracts.
I asked Gabuev about Russia's activities in Africa and Latin America. Rather than an influence-building campaign, he says, it's more often a case of "very murky actors who are there for murky reasons," primarily to make money.
Bolton said the U.S. would overhaul its aid and investments in the continent by investing in specific sectors in African nations instead of providing "indiscriminate assistance across the entire continent."
He also said the administration would re-evaluate support for some UN peacekeeping missions.
While there aren't many big, concrete steps in Bolton's plan, it follows the signing into law of the BUILD Act this October, which effectively doubled the U.S. development investment budget.
3. What to make of this week's China whirlwind
On the one hand ...
Last night we learned that China has detained a second Canadian citizen, apparently in retaliation for Canada's arrest of Meng Wanzhou, CFO of Chinese telecom giant Huawei.
Meng was released on bail on Tuesday, but still faces extradition to the U.S. over fraud charges tied to U.S. sanctions on Iran. Her arrest infuriated Beijing, which has targeted its ire primarily at Canada, rather than the U.S.
On the other hand ...
The Wall Street Journal reports that China is "preparing to replace" its "Made in China 2025" initiative to dominate key high-tech sectors "with a new program promising greater access for foreign companies."
That follows news that China has begun to buy U.S. soybeans again and is reversing tariff hikes for U.S. autos. Trump is preparing to declare victory, telling Fox News today, "They're going to open the whole country. They want to please President Trump."
I asked Axios contributor and Sinocism author Bill Bishop what he makes of it all:
"So far, the Chinese really are trying to keep Huawei and trade separate. The WSJ yesterday and NYT today had stories about China planning to make big concessions to Trump. I am hearing the same thing. [U.S. Trade Rep. Robert] Lighthizer won't accept warmed-over promises, and I think the Chinese get that, so as long as Trump keeps his resolve there may actually be a chance for some significant concessions on trade, moves that Xi can spin domestically as not due to U.S. pressure but as part of the deepening of reform."
Bonus: If you could leave tomorrow ...
How would the world change if everyone who wanted to move to a different country was able to do so? Gallup asked "nearly half a million adults in 152 countries" whether they wanted to move and, if so, where they'd go. Here's what they found:
Where populations would explode ...
New Zealand (+231%), Singapore (+225%), Iceland (+208%), UAE (+204%), Switzerland (+187%).
Where they'd decline ...
Sierra Leone (-70%), Haiti (-63%), Liberia (-60%), Democratic Republic of the Congo (-50%), Nigeria (-46%).
The population of the U.S. would rise by 46% to 476 million.
4. Middle East: Yemen ceasefire could be turning point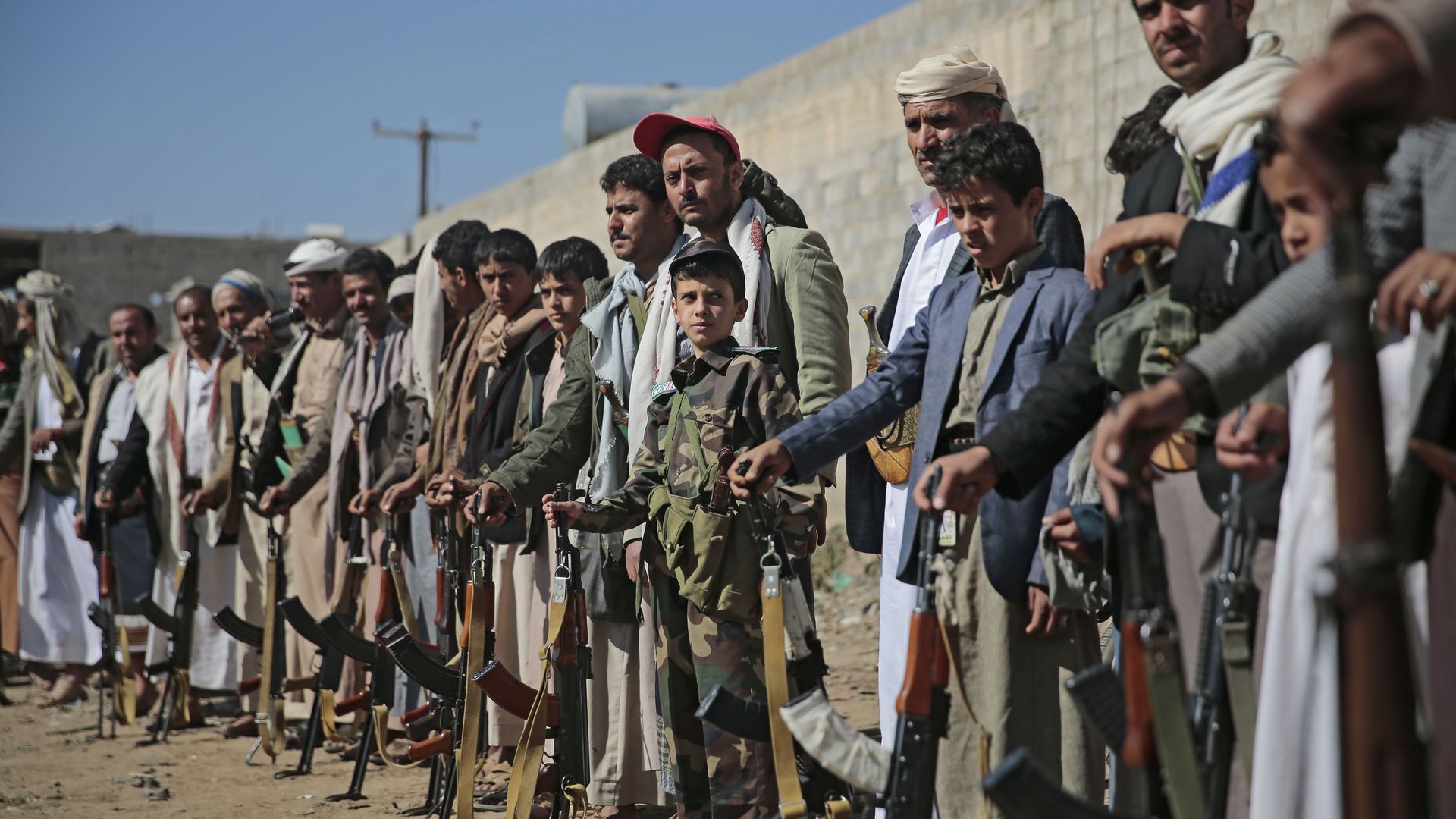 The Yemeni government and representatives from the Houthi rebel movement agreed today to a ceasefire in the vital port city of Hodeidah and the surrounding province.
Why it matters: This could be a major breakthrough in a conflict that has left 60,000 dead and caused the world's worst humanitarian disaster. It follows the announcement of a prisoner swap and comes amid a debate in Washington over support for the Saudi coalition fighting the Houthis.
Al Jazeera's Faisal Edroos spoke to the chief negotiators representing both sides at the talks in Sweden:
"We made great concessions for the sake of the Yemeni people because Hodeidah is the last remaining corridor to save the country from this impending famine," said Mohammad Abdul Salam, head of the Houthi delegation.
"We depend on the international community, the Red Cross and office of the special envoy to guarantee the implementation of this agreement," said Yemeni Foreign Minister Khaled al-Yamani. "It is now up to the Houthis to prove that they respect international law."
What's next: Peter Salisbury of the International Crisis Group told Edroos: "Turning this agreement into a reality on the ground will be a slog and a lot could go wrong. With luck and a ton of hard work, this can build into a peace process but the momentum hasn't yet shifted from war to peace."
5. Asia: Modi put on notice in Indian state elections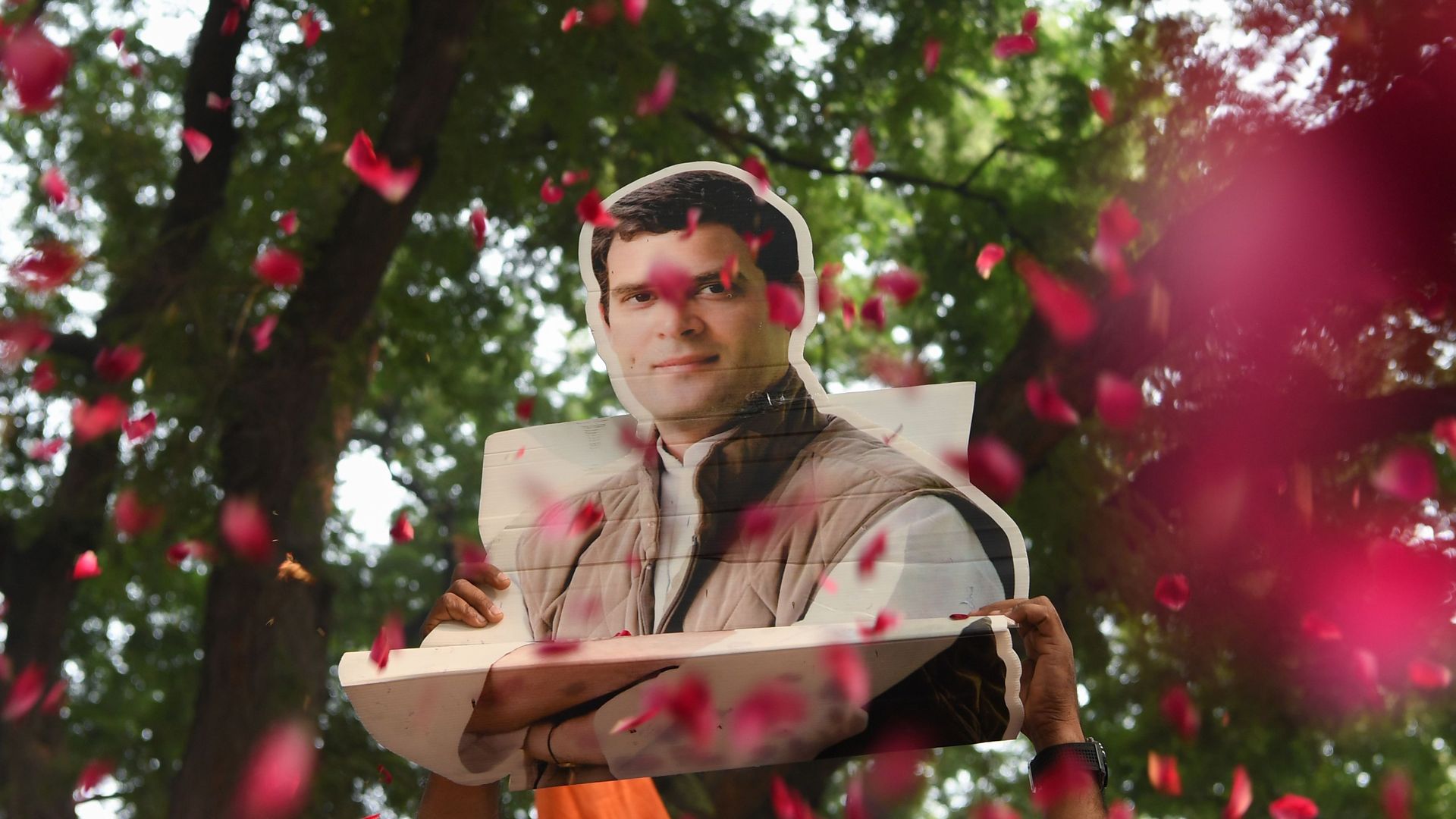 India's opposition Congress Party won surprise victories this week in three states core to the support of Prime Minister Narendra Modi's Bharatiya Janata Party (BJP).
Why it matters, from Carnegie's Milan Vaishnav ...
"These victories in the electorally critical Hindi heartland states signal a revival for India's premier opposition party headed into next spring's general election."
"They reinforce the position of Congress President Rahul Gandhi and boost the allure of the Congress as a potential coalition ally in 2019. Northern India is the source of the overwhelming majority of the BJP's current parliamentary tally."
The bottom line: "If the Congress can claw back a sizable share of these seats next spring, the BJP will struggle to win enough seats to form the next government."
The latest: Gandhi hinted at an anti-Modi electoral alliance, saying: "With a resurgent Congress party and a combined opposition, it is going to be pretty difficult for the prime minister to win."
6. Interview: The only doctor in a war-torn region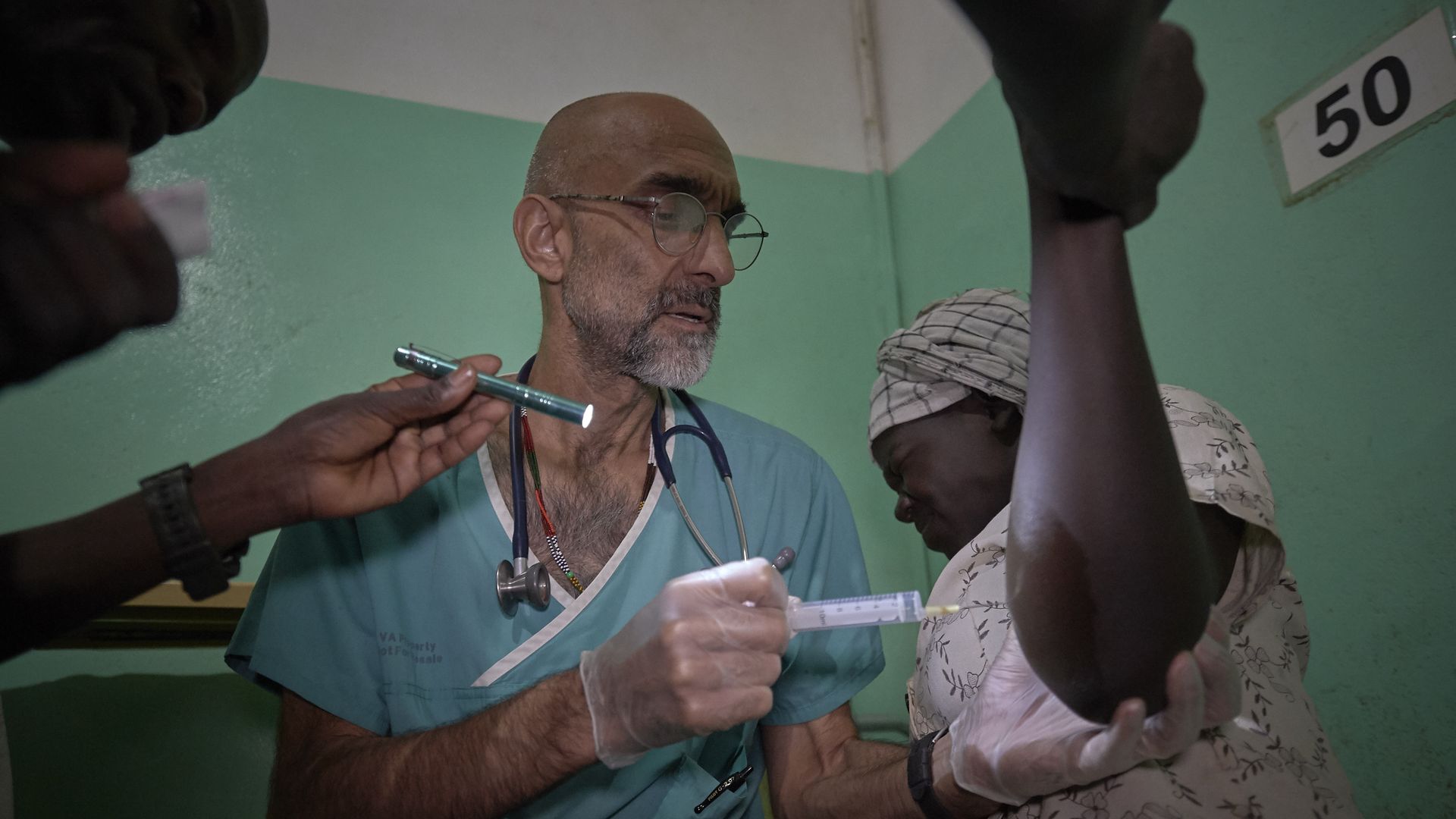 The Aurora Humanitarian Initiative has announced Dr. Tom Catena, an American and the only doctor based permanently in Sudan's war-torn Nuba Mountains, as its next chairman. I spoke with him about his work, the humanitarian crisis in Sudan and the prospects for peace.
Mother of Mary hospital, where Catena is based, is the only facility capable of treating patients who require "a high level of care" in an area roughly the size of Austria. He treats up to 500 patients a day.
Catena arrived in 2008, during a short-lived period of peace when it was much easier to get food, drugs and supplies in and out. "Everything's gotten more difficult over the past 10 years," he says.
Where things stand: "We're in a bit of limbo," Catena says. There has been a ceasefire in place for the past six months. The country remains in a state of civil war, but the fighting and aerial bombardments are on hold. Numerous rounds of negotiation have passed without a breakthrough.
Because the area is controlled by rebels, no humanitarian aid is allowed in despite the desperate needs of the 750,000 people living there, many of whom have been suffering from food shortages in recent months.
So intense is the distrust between the rebels and government that the sides can't agree on how aid should be delivered. The government wants it to flow through Sudanese territory. The rebels want to bring it in directly from neighboring countries. For now, it is blocked almost entirely.
Catena says "the big international players" should use their influence to break the deadlock.
There are significant shortages of food and medicine. A three-year period where the hospital was unable to obtain vaccines, Catena says, led to "a huge measles epidemic" that was "entirely unnecessary."
The bottom line: "Overall, people are hopeful," he says. "But almost everybody here, since they were born, they've been in conflict. They've been disappointed so many times," and you can see it in their faces, he says. They know not to get their hopes up too high.
7. Stories we're watching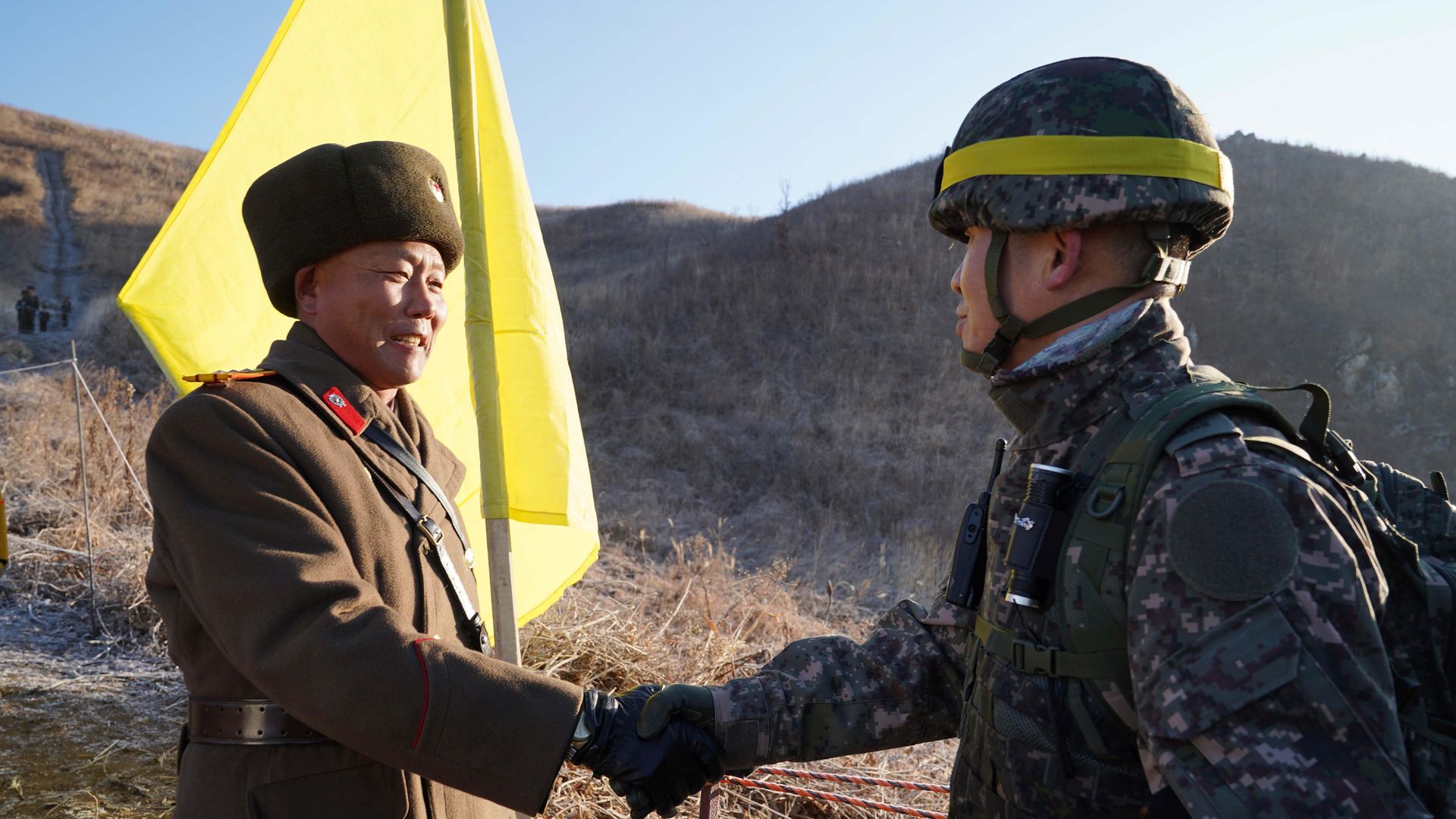 Quoted:
"Congratulations to @RichardGrenell, our great Ambassador to Germany, for having the courage to take this horrible issue on!"
— Trump on the ambassador's stand against "Morning Joe" host Mika Brzezinski
Have a wonderful weekend — see you Monday evening!