Axios World
May 24, 2018
Welcome to Axios World, where two evenings a week we break down what you need to know about the big stories from around the globe.
Thanks for joining me! Please tell your friends and colleagues to sign up here, and I'd love your tips and feedback: [email protected]
1 big thing: Kim Jong-un's reply to Trump's letter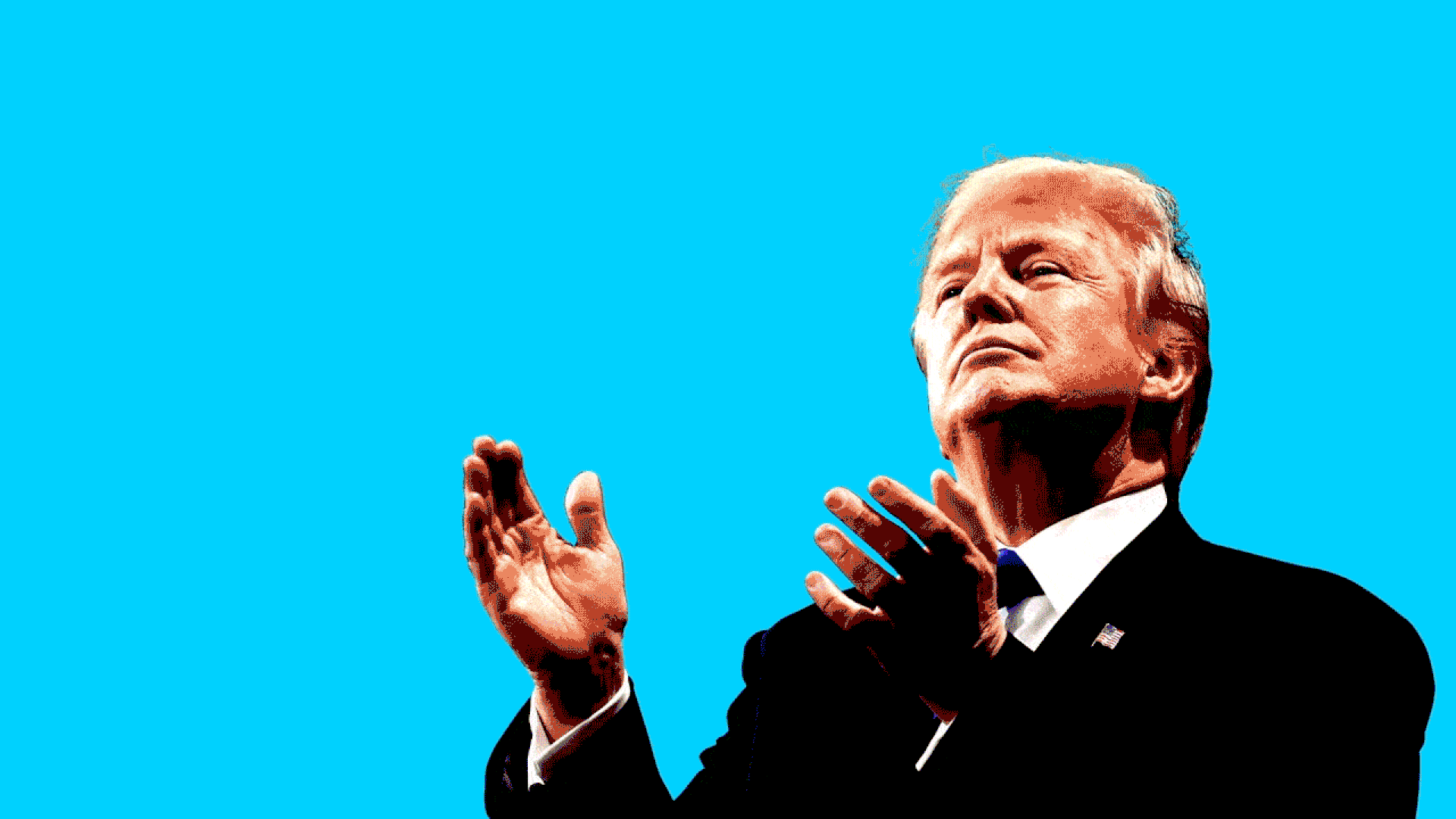 It's now Kim Jong-un's move in the high-stakes game he and President Trump are playing, and neither side seems to know what the rules are.
Why it matters: The coming days could dictate whether we're headed for renewed dialogue, a nuclear standoff, or something in between.
North Korea has just sent the first signal of how it will respond to Trump's decision to cancel the June 12 summit, saying it went against "the world's wishes" and a summit is urgently needed to resolve "grave hostile relations."
President Trump's remarkable letter canceling the summit leaves open the possibility of a future meeting — on his terms. A senior administration official told reporters this afternoon that it followed "a trail of broken promises" from the North Koreans, who "simply stood us up" at a summit prep meeting in Singapore before hurling threats and insults in a statement last night.
Trump said the military is "ready if necessary." Meanwhile South Korean President Moon Jae-in, who has taken the lead on dialogue with Kim and only just returned to Seoul from Washington, said he was "perplexed" by Trump's decision and hopes talks can still take place. Remarkably, he was not alerted by the White House ahead of time.
"This is what happens when you do diplomacy upside down, backward and by megaphone," Robert Manning of the Atlantic Council told me. "Now we're finally talking about conditions" for a meeting.
Jim Walsh, an international security expert at MIT who has taken part in previous negotiations with the North Koreans, says that in a sense, Trump is using North Korea-style tactics.
"We really don't know with any degree of certainty what the North Koreans are thinking," and while both leaders seem to want a summit, there's "probably enough incompetence on both sides to screw this up," he says.
Bill McKinney, who represented the U.S. in Pyongyang for three years during the implementation of the 1994 Agreed Framework, told my colleague Shannon Vavra:
"The ball is now in the North Korean court to make changes, alleviate our concerns. We don't want to get in a position where we're negotiating with ourselves. It's not us figuring out how to bring them back in, it's them trying to figure out how to bring us back in. Patience right now is a key factor of success."
Worth noting: "They take their sweet time ... because they don't have the same constituency that President Trump has got to deal with," McKinney says.
2. Clapper on Trump's North Korea curveball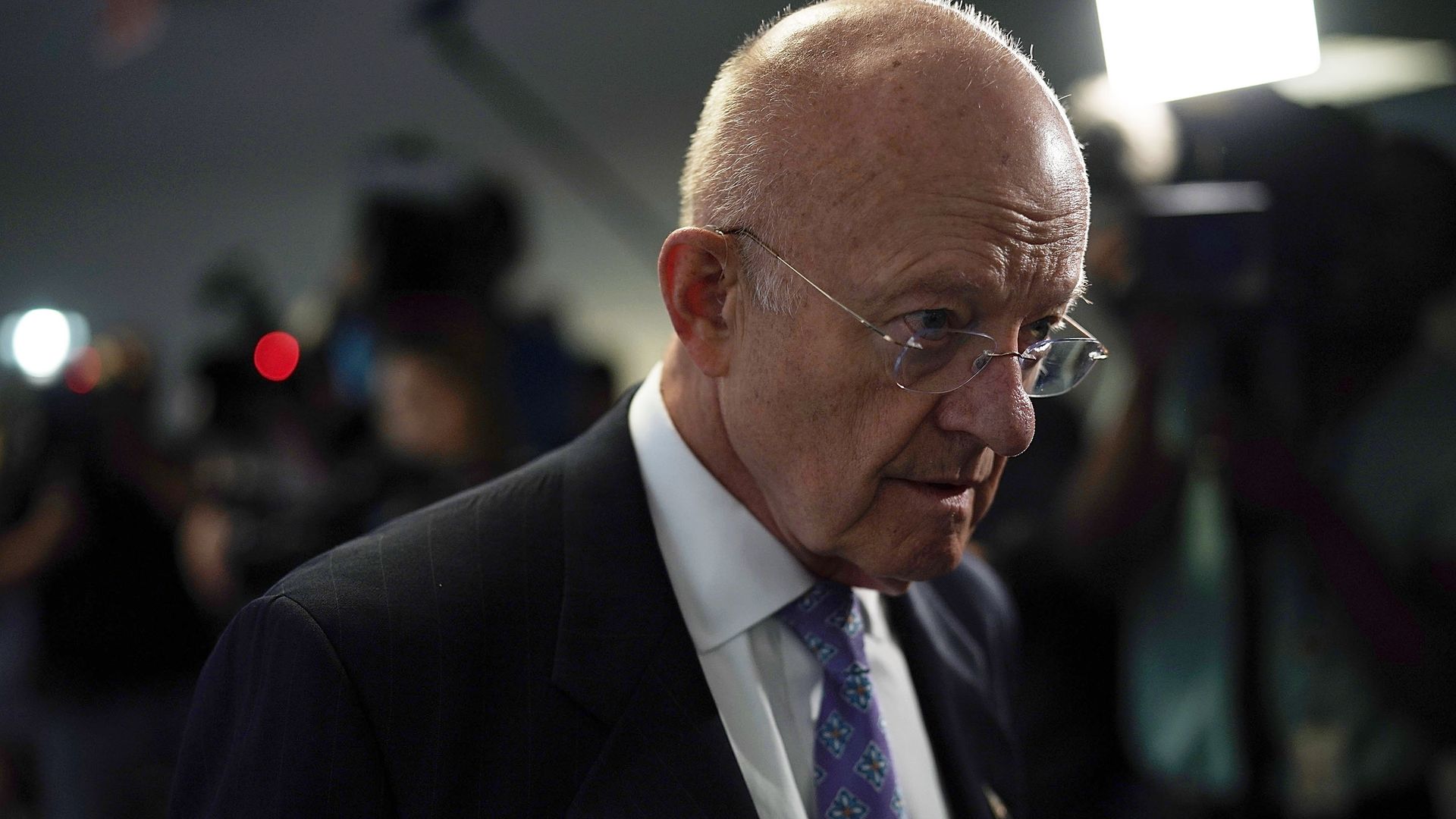 I asked James Clapper, who was an intelligence officer in Korea in the 1980s and three decades later served as Barack Obama's presidential envoy on a high-stakes trip to Pyongyang, what advice he'd give President Trump now that the summit has been called off:
"I think there's a lot of virtue right now in, the less said, the better. I would have just written a very short letter that said, 'I don't think there's any prospect of us having a productive summit, so let's put it off.'"
"In the meantime, keep up the sanctions, try and engage with the Chinese. I do think that whatever dialogue has been built between Kim Jong-un and President Moon, they ought to continue it. ... I never thought I'd see the sight of Kim Jong-un crossing the DMZ."
Clapper said he's in favor of direct talks between Trump and Kim in the future, because "it would be the first time we'd ever hear from the horse's mouth, what is it that they need to feel secure enough that they wouldn't need nuclear weapons?"
As for what to expect from North Korea, Clapper said, "They are sensitive, prickly, opaque and unpredictable. So I think they may think about this a little bit, but I think there will probably be some not nice things coming out of their propaganda mouth. ... I think we'll probably revert to bellicose rhetoric, and of course Trump will jump right into that."
More of my interview with Clapper, whose new book "Facts and Fears" is out this week, in Monday's edition.
Bonus: Two expert views on where we're headed
The case for pessimism, from Richard Haass, president of the Council on Foreign Relations: "There was no way the summit could have succeeded … Better that the summit was postponed than to have ended up in dramatic failure."
The case for optimism, from Tony Blinken, former deputy secretary of state in the Obama administration: "Both leaders still likely want this meeting to happen."
3. Syria: Iran's foothold could slip as war winds down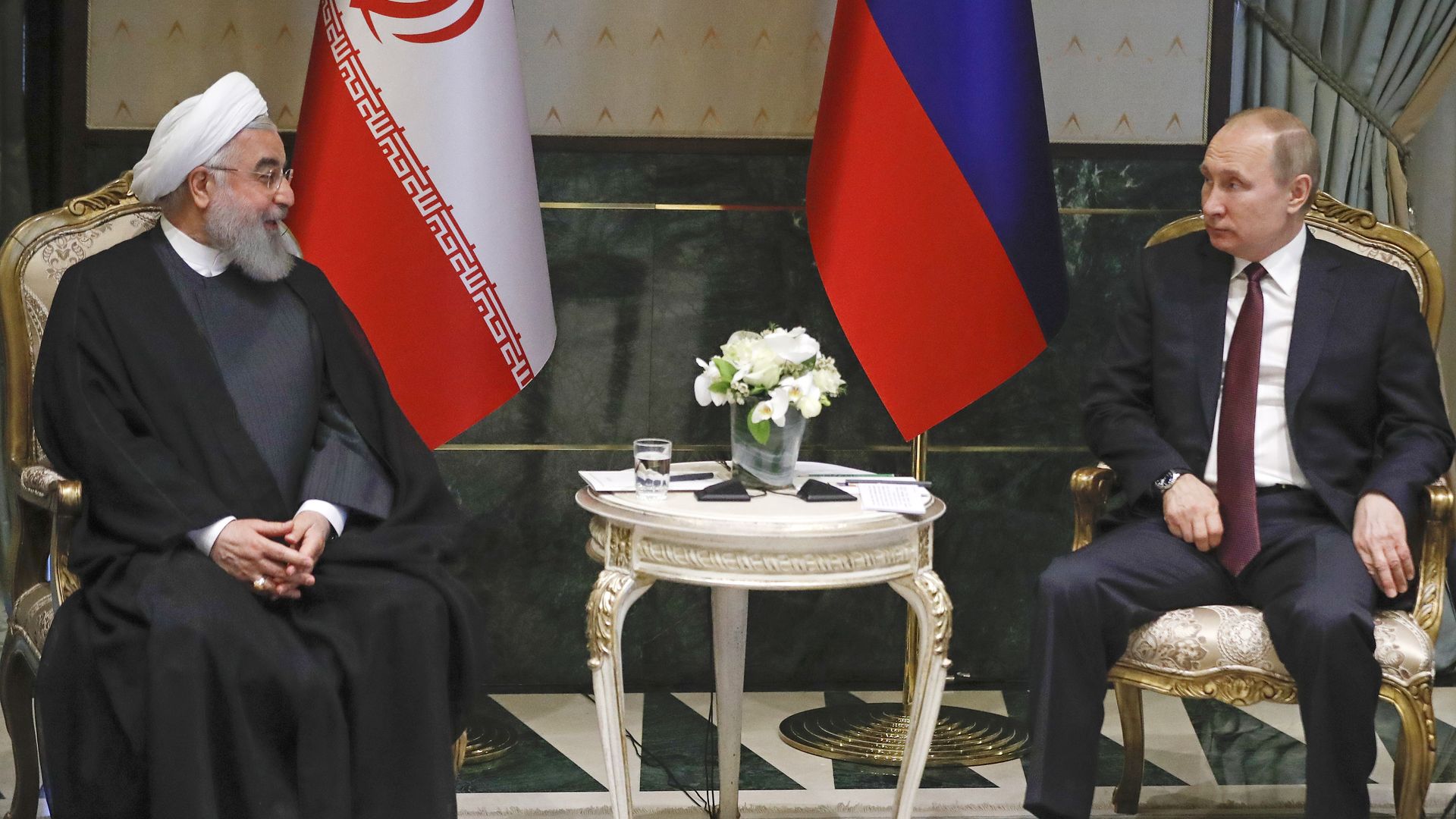 With Russia warning that Iranian troops and their proxies will eventually have to leave Syria, Alex Kliment of Eurasia Group's GZERO Media writes in the latest Signal newsletter that the post-war winds might begin to blow against Iran.
From Putin's perspective, it would be a shame for ongoing Israel-Iran tensions to further destabilize a perfectly good Kremlin client state right in the heart of the Middle East. In the short term that means mediating between Jerusalem and Tehran. But in the longer term, it may mean giving Iran the boot from Syria.
From the perspective of Israeli Prime Minister Benjamin Netanyahu — who met with Putin a couple weeks ago — a cold peace with a Russian-backed Assad is probably perfectly acceptable, provided that Iranian forces are squeezed out of Syria.
And as Damascus sees it, a stable border with Israel and the protection and support of a distant patron in Moscow may be preferable to the more destabilizing long-term presence of Iranian forces who, some analysts say, Syria's own military brass doesn't want around anyway.
The bottom line: The big loser here, of course, would be Iran, which has put thousands of its best troops — and Hezbollah proxies — on the line to save Bashar al-Assad's neck. You can bet that Iranian hardliners, confronted with the collapse of the Iran deal and a more hostile US policy generally, won't accept being pushed out of a Syrian peace easily.
4. Middle East: Trump's peace plan dilemma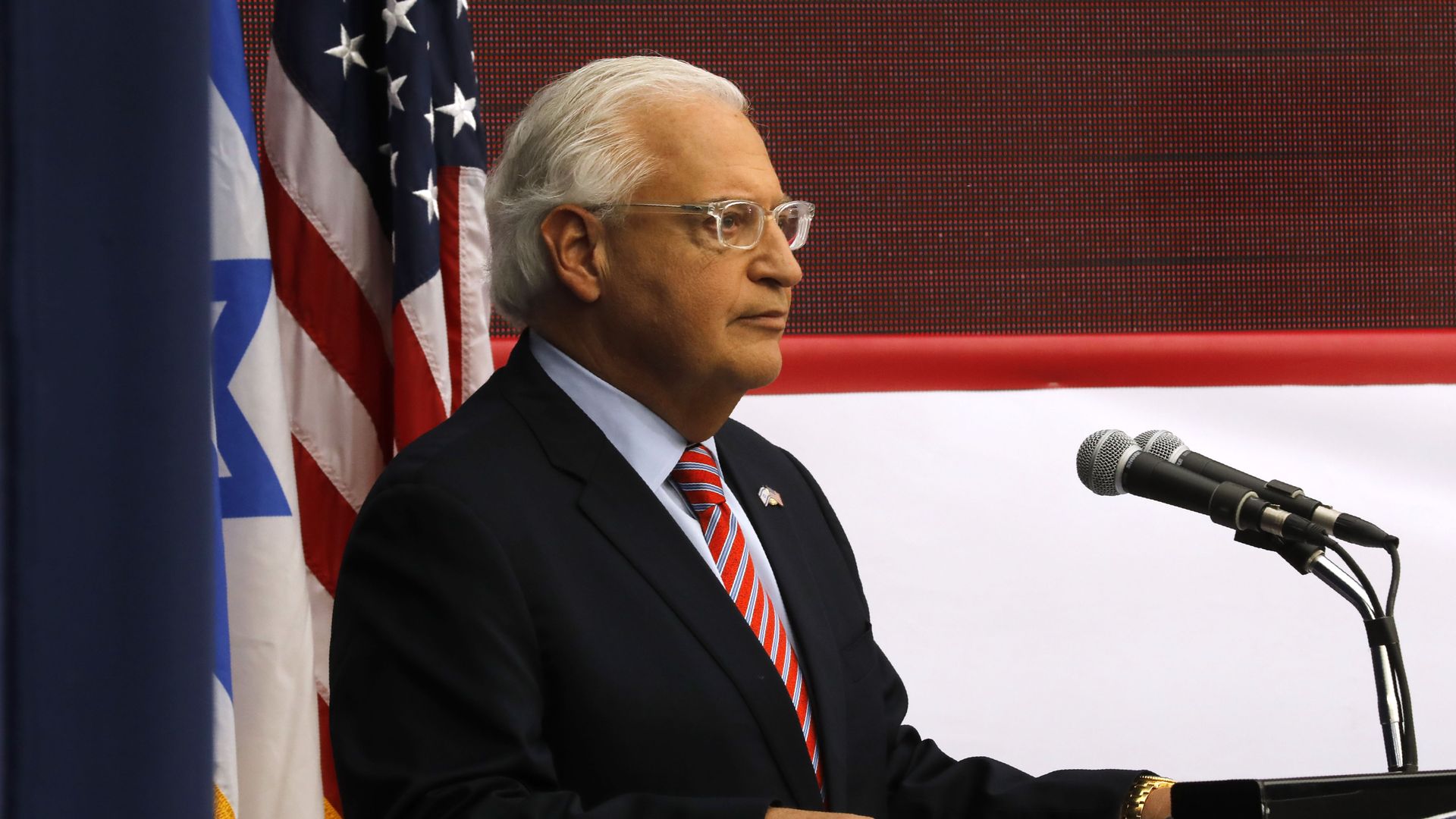 Axios contributor Barak Ravid interviewed U.S. Ambassador to Israel David Friedman in his new office in Jerusalem yesterday. Friedman said it will be another few months before the White House launches its long-awaited Middle East peace plan, and insisted that there's a path to success despite the Palestinians having boycotted the process:
"We have confidence that if we are able to propose something that is in the best interest of the Palestinian people, the leadership will ultimately rise to the occasion or they will be forced to rise to the occasion. I think anything that we propose will be something that it's obvious that the Palestinians will be better off with it than without it."
Behind the scenes: Barak reports that the peace plan is all but finished, but the Trump administration is unsure when and how to roll it out.
Four reasons for that: 1. The Palestinian boycott. 2. Prime Minister Netanyahu's legal and political concerns. 3. The violence in Gaza. 4. Palestinian President Abbas's poor health and dwindling authority.
Go deeper: Read the full interview.
5. Trade war: WTO in over its head
Worried that President Trump is embarking on a global trade war, U.S. allies and adversaries alike — India most recently — are turning to the World Trade Organization to mediate. They're getting nowhere, trade experts tell Axios' Erica Pandey.
The WTO has no track record of dealing effectively with intellectual property theft or state-run corporations — two of the biggest modern trade obstacles — and takes months to resolve disputes at a time when the trade landscape shifts on a daily basis.
The organization is equipped to deal with the trade of physical goods, says Jim Lewis, a former Commerce and State Department official who's now at the Center for Strategic and International Studies. But when it comes to the digital world, the WTO is ineffective.
Thomas Duesterberg of the Hudson Institute told Erica, "Trump is taking actions unilaterally ... and his team argues that's because WTO rules aren't adapted to this century."
6. European grab bag
A law professor with no political experience is set to become Italy's next prime minister, leading a populist government that has Brussels and the markets worried.
Ireland goes to the polls tomorrow for a referendum on abortion. Polls indicate that an amendment banning abortion will most likely be overturned.
The missile that took down Malaysia Airlines Flight 17, killing 298 people in 2014, was launched from Russia's 53rd anti-aircraft missile brigade from a farm near Pervomaisk, Ukraine, investigators announced Thursday.
7. Stories we're watching
Quoted:
"You talk about your nuclear capabilities, but ours are so massive and powerful that I pray to God they will never have to be used. I felt a wonderful dialogue was building up between you and me, and ultimately, it is only that dialogue that matters. Some day, I look very much forward to meeting you."
— From Trump's
letter
to Kim
Thanks for reading — see you on Monday evening for our Memorial Day edition.