Axios World
September 03, 2020
Welcome back to Axios World.
We're serving up natural gas, sanctions, vaccines and even cash payments tonight, all in 1,760 words (6.5 minutes).
Heads up: We're off on Monday, and my fantastic colleague Zach Basu is stepping in on Thursday as I head off on vacation.
Was this email forwarded to you? Sign up here.
1 big thing: Putin, poison and the pipeline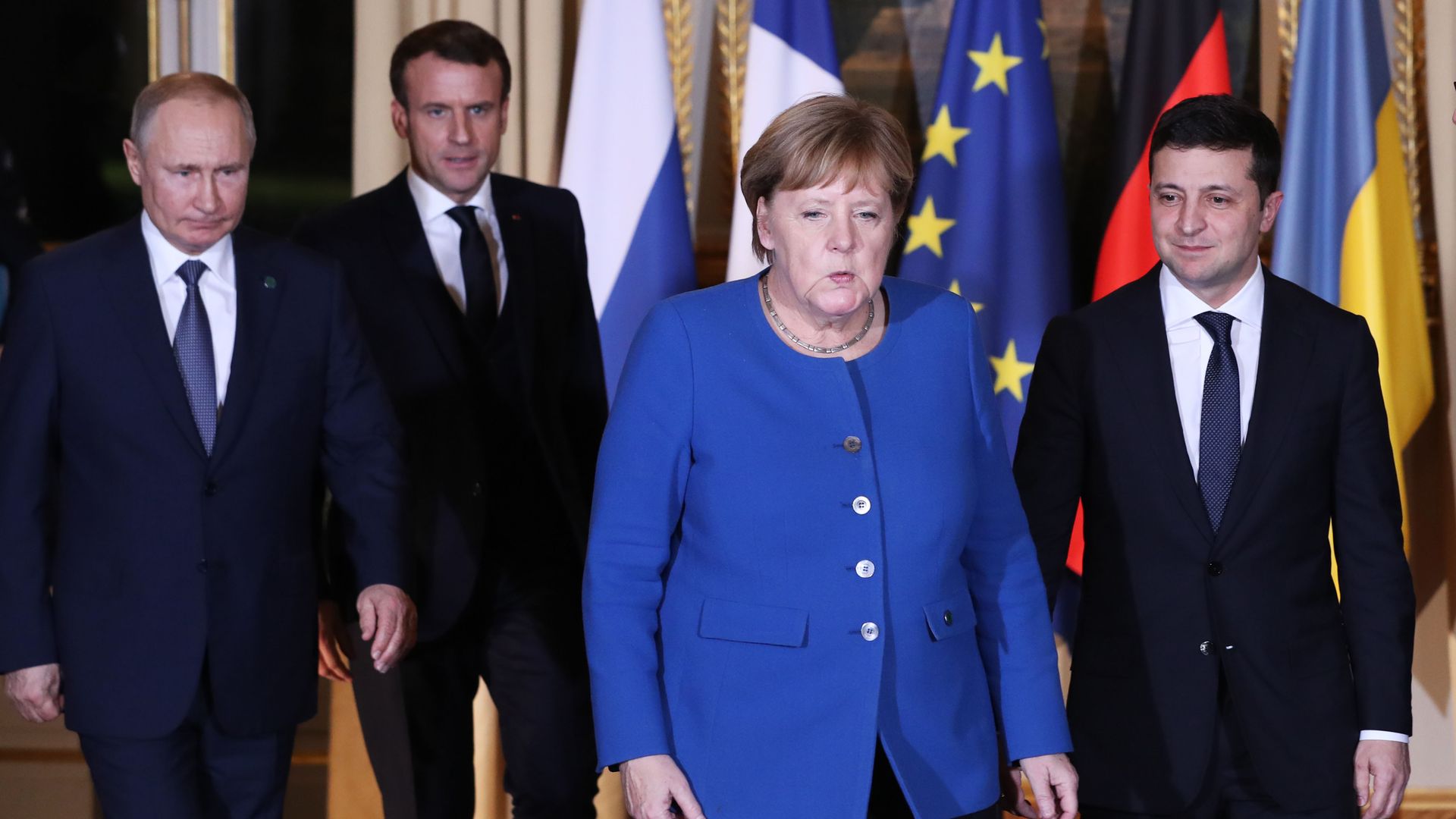 Angela Merkel's call to action over the nerve agent attack on Russian opposition leader Alexei Navalny has been turned around on her. Voices from across Germany's political spectrum are now demanding that the controversial Nord Stream 2 gas project be scrapped.
Why it matters: The pipeline is nearly complete, and it would double Russia's capacity to export gas directly to Germany.
Driving the news: Merkel was strikingly swift and forceful in condemning the attack on Navalny, who remains in a coma at a Berlin hospital. But she insists the pipeline is a separate issue.
Not everyone agrees. Germany's largest daily newspaper, Bild, published an editorial arguing that Merkel's rhetoric on Russia was meaningless as long as she continued to work "in collusion with Putin" on the pipeline.
Norbert Röttgen, chairman of Germany's parliamentary foreign affairs committee and a candidate to replace Merkel next year as CDU party leader, said anything short of canceling Nord Stream 2 "would be the maximum confirmation and encouragement for Putin to continue this kind of politics."
The leaders of two opposition parties — the Greens and the FDP — also argued the project should not move forward.
The backstory: President Trump has long claimed the pipeline would make Germany "totally reliant" on Russia. The threat of U.S. sanctions has delayed its completion while provoking backlash over U.S. interference in Europe.
Between the lines: Merkel's support for the pipeline is echoed by some in her party, and many in German industry. Even if she were to change her tune, it's unclear how she would block it, says Nikos Tsafos of the Center for Strategic and International Studies.
"Neither Merkel nor the European Union has a good way of saying, 'We don't like this project, so stop it,'" he says.
"You can do sanctions, but what are you sanctioning? I'm sure there are people trying to figure out how on Earth you do that, but it's not clear how."
Even without Nord Stream 2, he notes, Russia will remain Europe's largest source of gas.
The big picture: The Nord Stream issue should not obscure the fact that Germany's political consensus on Russia has shifted, says Constanze Stelzenmüller of Brookings.
Merkel is moving much more swiftly on the Navalny issue than she did over Russia's 2015 hack of the German Bundestag, the 2018 poisoning of ex-double agent Sergei Skripal in the U.K. (also with Novichok), or the assassination in Berlin last year of a Chechen separatist.
"I think all of that is informing the chancellor's decision to make this very harsh condemnation and to ask the Russian government directly for an explanation, which is without precedent," Stelzenmüller says.
She agrees, though, that the legal grounds for canceling Nord Stream 2 are murky.
What to watch: As Merkel works to rally responses to the Navalny attack from the EU and NATO, fingers will continue to point to the pipeline in her backyard.
"If you do something to try to stop the project, will Putin pay attention? Yes," Tsafos says. "Would he pay attention in a way that you want? That I don't know."
2. Global news roundup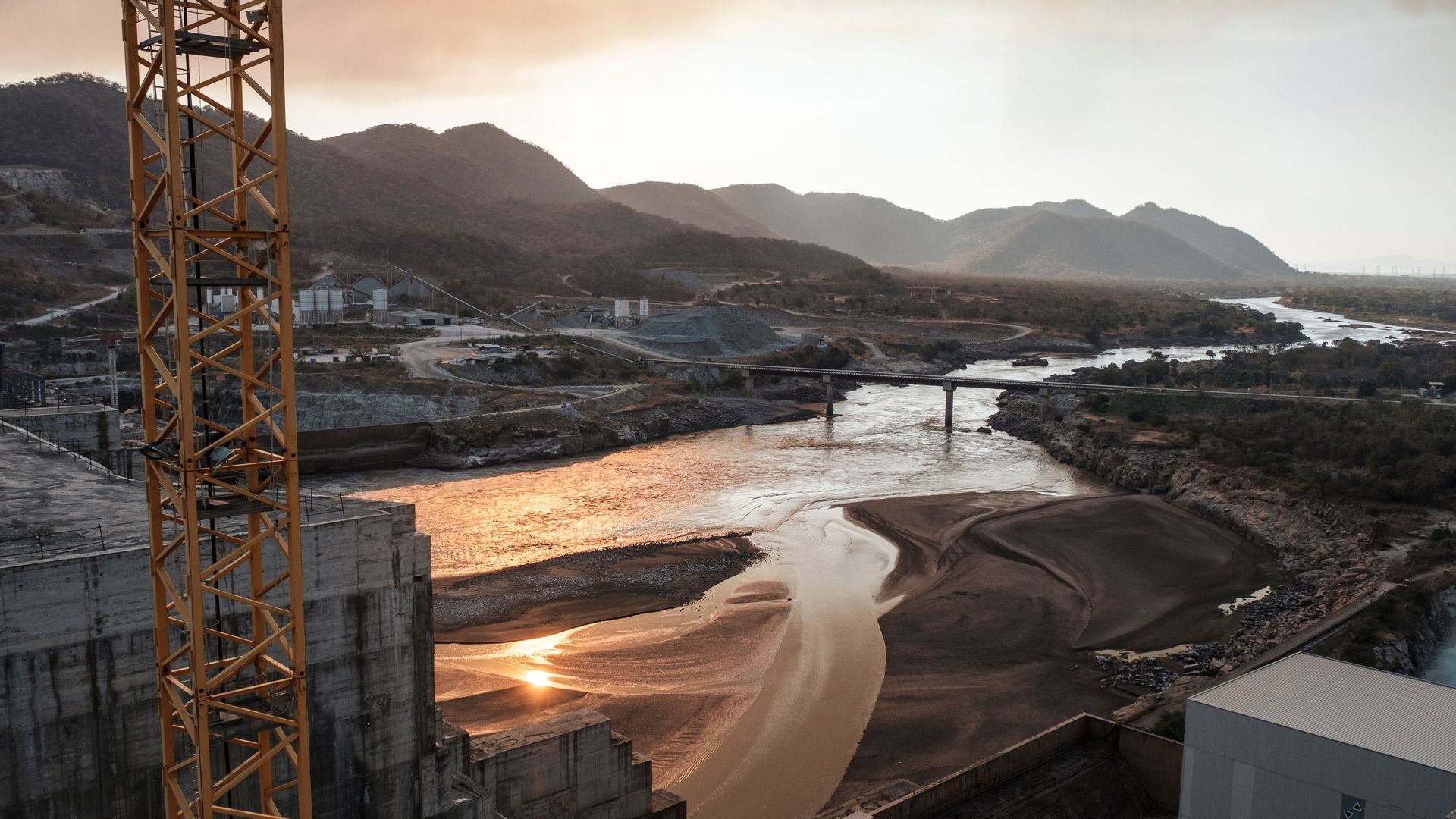 1. The U.S. will withhold up to $100 million in aid over Ethiopia's decision to begin filling the reservoir of its massive Grand Ethiopian Renaissance Dam without a deal with Egypt and Sudan over access to the Nile.
The move risks damaging relations with Ethiopia, a key security partner that had previously walked away from U.S.-mediated talks on the dam project, claiming Washington was favoring Cairo. Go deeper.
2. The Trump administration is sanctioning senior officials at the International Criminal Court to protest an investigation into potential war crimes in Afghanistan.
That extraordinary announcement was condemned by allies including France, as well as by human rights groups.
3. Sudan's transitional government has signed a peace deal with several rebel groups in hopes of ending the long-running conflict in Darfur.
It's a major breakthrough for a country attempting to move on from the brutal reign of dictator Omar al-Bashir, but at least two rebel groups boycotted the talks.
4. A court in Slovakia found a powerful businessman not guilty of ordering the 2018 murder of investigative journalist Jan Kuciak and his fiancee.
Mass protests following the murder brought down Slovakia's government, which was alleged — based in part on Kuciak's reporting — to have links to organized crime.
5. India continued its asymmetric response to alleged Chinese incursions on their disputed border, banning another 118 Chinese-owned apps.
6. Jokerit, a professional hockey team from Helsinki, refused to play a game today in Minsk to show solidarity with protesters.
7. Yoshihide Suga, 71, vowed to continue Japanese Prime Minister Shinzo Abe's economic and foreign policies if selected to replace him on Sept. 14.
Suga, widely considered the front-runner, said, "it will take a long time to build a close re­la­tion­ship with Pres­i­dent Trump like the prime min­is­ter has done."
3. America goes it alone on vaccine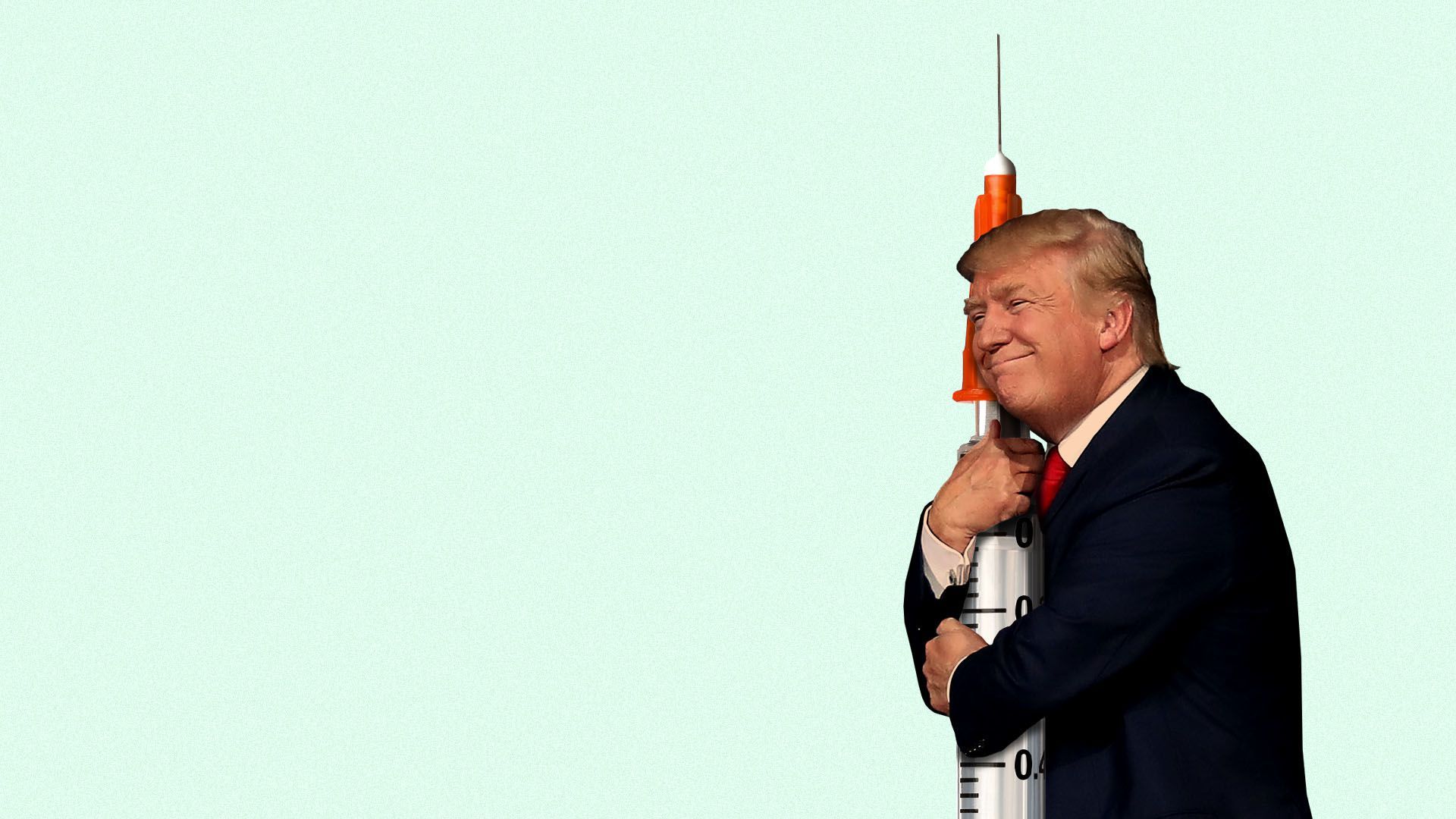 The Trump administration has decided to go it alone on developing and distributing a coronavirus vaccine, after refusing to join the global COVAX initiative.
Why it matters: Once a vaccine is approved, supply will lag far behind global demand. COVAX is the leading international initiative to ensure doses are distributed based on need, rather than capability to produce or afford them.
Why it matters: Other rich countries and blocs — the EU, Japan, U.K. — are spending big on their own access, while also signaling support for cooperative efforts. The U.S. has rejected the multilateral initiative altogether.
What they're saying:
Judd Deere, a White House spokesperson: "The United States will continue to engage our international partners to ensure we defeat this virus, but we will not be constrained by multilateral organizations influenced by the corrupt World Health Organization and China."
Zeke Emanuel, chair of the University of Pennsylvania's health policy department, says the decision is both "terribly shortsighted" — because the U.S. may fail to produce its own vaccine — and "dangerously selfish," because failing to distribute vaccines equitably "will cause needless suffering and death."
State of play: 76 wealthy countries have signed onto the COVAX initiative, led by the WHO, the Coalition for Epidemic Preparedness Innovations and Gavi, the vaccine alliance.
Those countries will help fund the development and manufacture of at least nine vaccine candidates. Once one is approved, it will be distributed to rich and poor countries alike.
What to watch: China, the other major holdout, has now indicated it's likely to join, per Reuters.
4. China is censoring Hollywood's imagination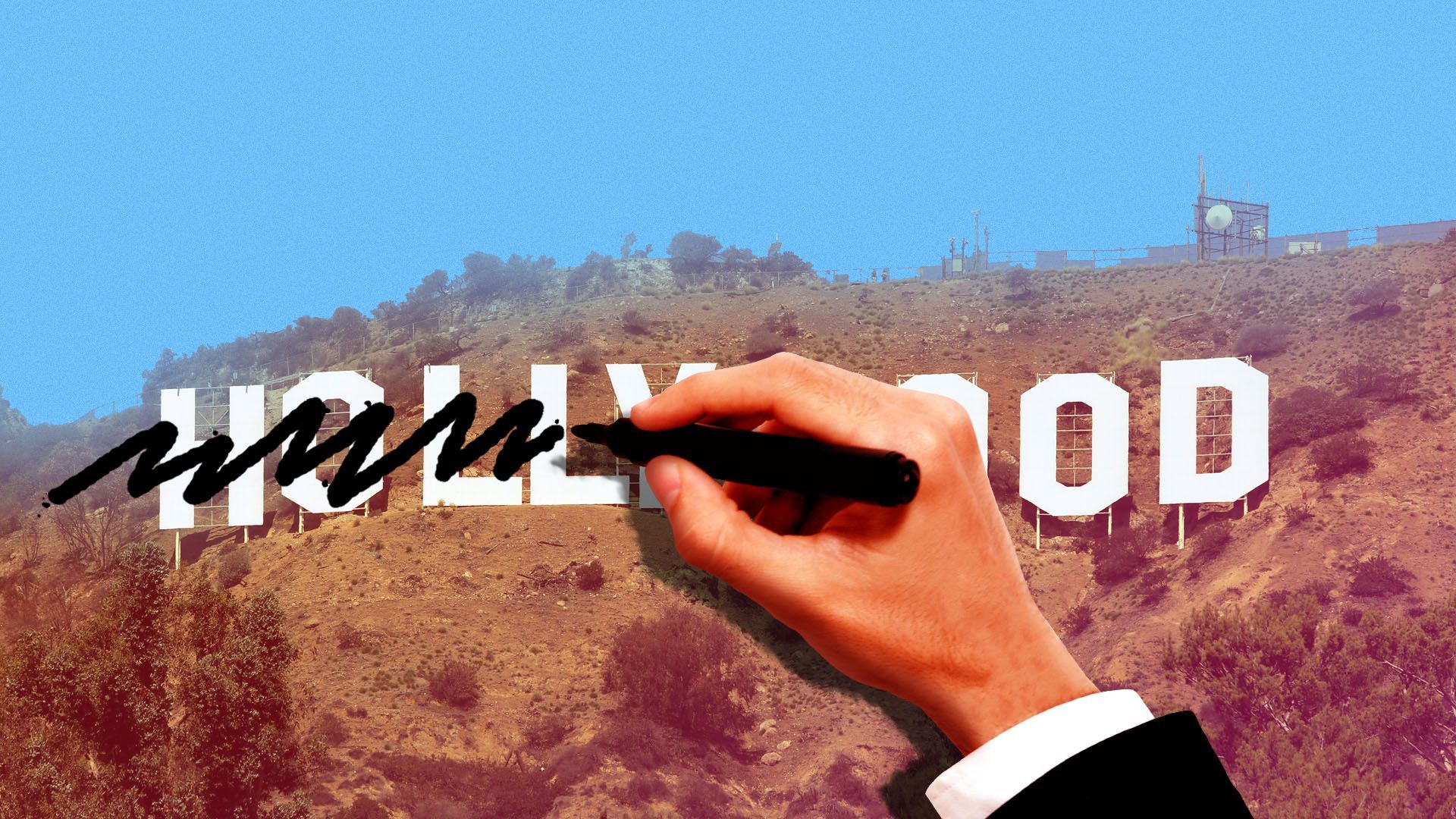 China's economic carrots and sticks are putting pressure on Hollywood to produce films that might soar in the country's box office — and avoid those that may displease Beijing, Axios' Bethany Allen-Ebrahimian reports.
The big picture: By censoring American blockbusters, Beijing believes it can prevent American and global audiences from imagining the Chinese Communist Party as a major threat, and from viewing the targets of China's repression as victims worthy of sympathy.
What's happening: China's box office is projected to soon surpass the U.S. as the largest film market in the world, and the success of a major Hollywood film now often depends on performance in China.
Flashback: The last time a major Hollywood studio made a movie that presented a vulnerable group as the victim of Chinese government aggression was in 1997 with "Seven Years in Tibet" starring Brad Pitt.
The Chinese government responded by slapping a five-year ban on Columbia TriStar, the production company that made the film — a response that cast a chill over the U.S. movie industry.
"For 10 years, you haven't seen any bad Chinese guys," said Schuyler Moore, a partner at Greenberg Glusker. "If I saw a script with an anti-Chinese theme, I would advise my client that that film would never be released in China."
The bottom line: Hollywood doesn't cast Chinese villains. But due to China's opaque censorship, studios may also avoid stories about Chinese characters who are complex, flawed — anything other than heroic.
5. Foreign aid: Should the U.S. just send cash?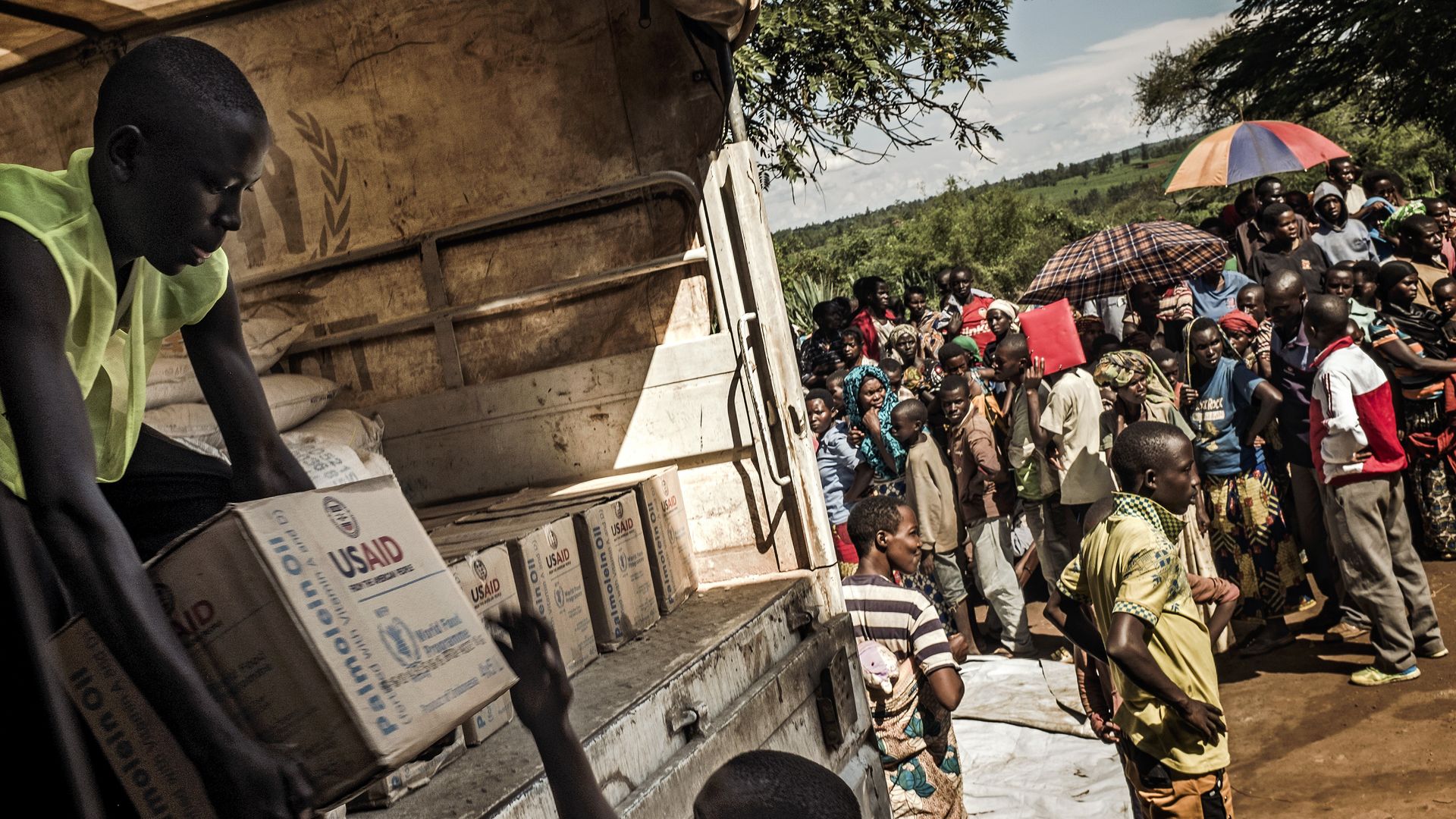 If the U.S. wants to help vulnerable young people in Rwanda, is it better off providing job training or simply giving them cash?
The answer, according to a newly released study, appears to be cash.
Breaking it down: One group of 16- to 30-year-olds from poor households was enrolled in a USAID-funded training program, another group was given direct payments, and a third group received a combination of the two. The costs per person were equivalent for all three groups.
After 18 months...
The group that received job training reported significant improvements in assets, savings and subjective well-being — but all three values jumped higher among those who received cash.
Across the criteria studied, the "training" group fared better only in "business knowledge."
The mixed approach produced the "same or worse" results, highlighting the challenges of "complex bundled programs," the authors write.
Neither program led to higher employment rates after 18 months, though some enrollees did change the type of work they were doing (cash recipients "became more entrepreneurial," training recipients moved into wage labor).
Why it matters: The study was part of an effort by USAID to assess the cost-effectiveness of particular foreign aid programs.
It was released jointly with a group called GiveDirectly, which contends that people in poverty benefit more from cash payments than from other forms of aid.
6. What I'm reading: "Twilight of Democracy"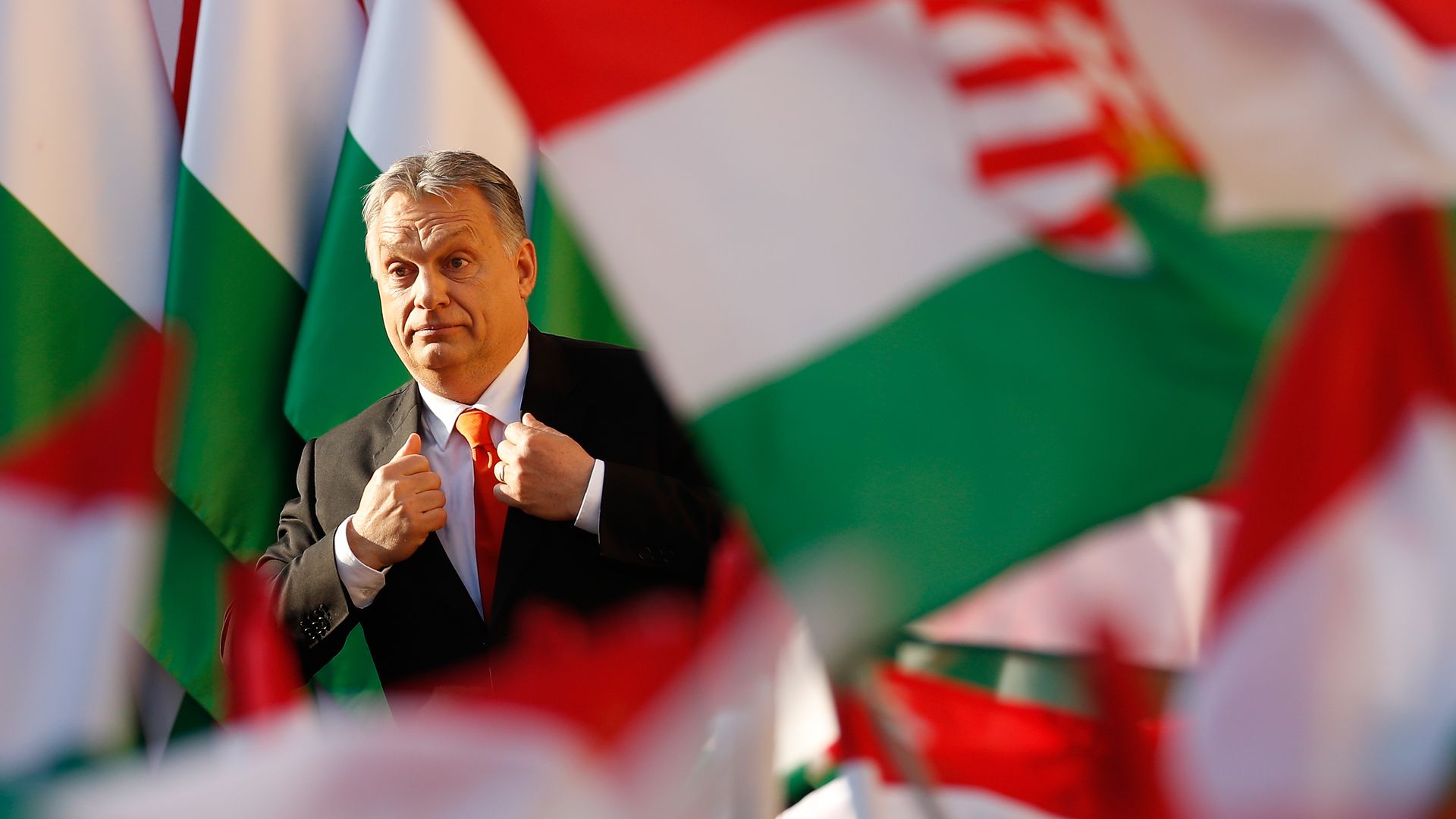 Much has been written about the rise of right-wing populist leaders and about the voters who support them.
Anne Applebaum's "Twilight of Democracy" centers on a third group: the intellectuals, journalists and officials who shaped the narratives that helped budding authoritarians rise and consolidate power.
The museum director helping Viktor Orbán cleanse Hungary's history of uncomfortable truths.
The former anti-communist activist turning Polish state TV into a bastion of conspiracy theorists.
The adviser to Spain's center-right prime minister who washed up years later as a far-right provocateur. 
The story is personal to Applebaum.
Until fairly recently, she and many of the characters in her book moved through the same center-right circles in the U.S. and Europe. (Boris Johnson is former colleague, and her politician husband once served alongside members of Poland's populist government). 
She spends much of the book reconciling her erstwhile respect and admiration for the people now making arguments she finds appalling.
Their claims and insinuations are often fanciful — phantom plots by George Soros, mass Muslim migration to Hungary, bogus theories about the death of Poland's former president — but they're also politically effective.
Applebaum is quite pessimistic about where things are headed.
"Given the right condition, any society can turn against democracy," she writes. "Indeed, if history is anything to go by, all of our societies eventually will."
The book isn't all so grim. It begins with a party she and her husband threw to mark the new millennium. 
The guests — politicians, diplomats, writers — were mostly on the same side politically. They'd opposed communism, they supported the trans-Atlantic alliance.
Over the intervening 20 years, politics splintered — particularly on the right.
Now, Applebaum writes, many of the guests are no longer on speaking terms.
7. Stories we're watching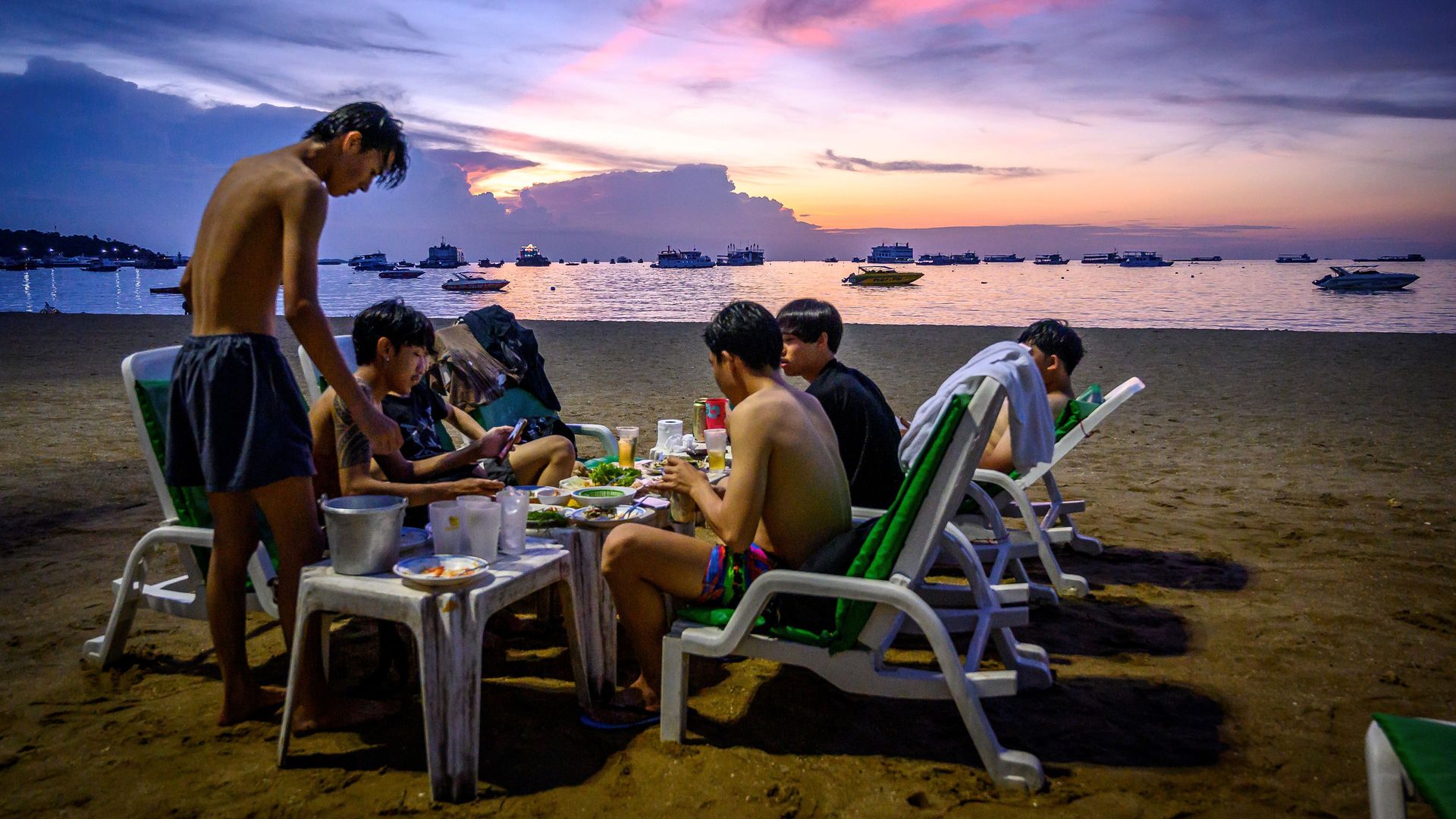 Quoted:
"Before the patient was taken to Germany ... a whole series of tests was done in Russia and no poisonous substance was found."
— Putin's spokesperson, Dmitry Peskov, apparently suggesting that if Navalny was poisoned with Novichok, it must have happened in Germany — after Navalny was already in a coma.