Axios World
December 08, 2020
Welcome back to Axios World.
We're looking tonight at the future of U.S.-Mexico relations, elections in Africa, and what on Earth is happening with Brexit (1,776 words, 7 minutes).
Heads-up: On tonight's "Axios on HBO" season finale, we have HHS Secretary Alex Azar, ousted election cybersecurity chief Chris Krebs, and the results of a yearlong national security investigation. Tune in at 11pm ET/PT.
Situational awareness: Joe Biden said tonight that he'll be naming his pick for defense secretary by Friday (AP).
1 big thing: When Joe meets AMLO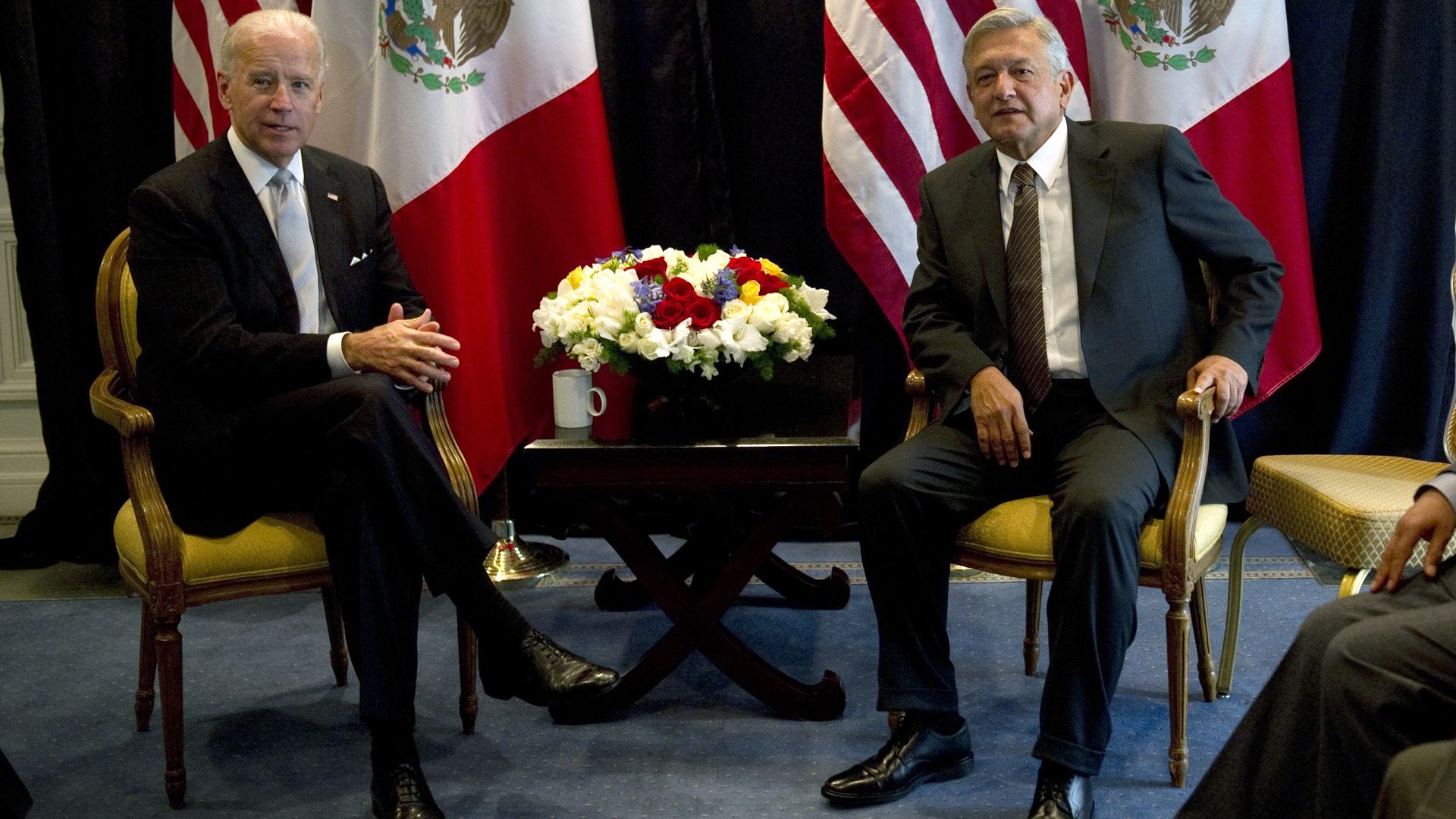 Mexican President Andrés Manuel López Obrador is off to an awkward start with President-elect Biden. Along with Russia's Vladimir Putin and Brazil's Jair Bolsonaro, he's one of the very few world leaders still declining to recognize Biden's victory.
Why it matters: López Obrador's stance may soon be forgotten, but it could foreshadow tensions in a relationship that will be crucial in the coming years as the U.S. and Mexico attempt to contain COVID-19, rebuild their economies and tackle shared challenges like immigration.
The big picture: Trump has focused U.S.-Mexico relations almost entirely on two issues — stopping migrants from crossing America's southern border and renegotiating the NAFTA trade deal.
Since taking office two years ago, López Obrador has acceded to Trump's demands by increasing immigration enforcement and agreeing to hold asylum-seekers on the Mexican side of the border.
"What Trump cared about was stopping migrants," says Shannon O'Neil, a Latin America expert at the Council on Foreign Relations.
"As long as López Obrador stopped migrants from coming up, or took them back when they did, most of the other things that happened in Mexico were not of interest to the Trump administration. I think that's going to be very different in a Biden administration."
"You're going to see a Biden administration that cares about the environment, that cares about labor issues, that cares about human rights, that cares about democratic governance," O'Neil says.
"It'll be both a more fruitful relationship between the two countries and a more difficult one."
Driving the news: Tensions in the relationship rose dramatically in October, after the U.S. Drug Enforcement Administration (DEA) blindsided the Mexican government by arresting former Mexican Defense Secretary Gen. Salvador Cienfuegos on drug-trafficking charges.
The Department of Justice unexpectedly dropped those charges last month and allowed Cienfuegos to return to Mexico, apparently in an attempt to avert a deeper crisis with Mexico.
But López Obrador has now floated a policy that would strip DEA agents of diplomatic immunity and require them to turn over any information they collect in Mexico to the government.
Earl Anthony Wayne, a former U.S. ambassador to Mexico (2011–2015), says that's a sign that rather than taking the chance to smooth things over, "they're going in a more nationalist direction."
Zoom out: López Obrador has shown little interest in building deep relationships with the U.S. or the international community, focusing almost entirely on domestic issues.
Yes, but: "Mexico is so dependent on its relations with the United States — especially in the economic arena — that he can't not pay attention and can't not be concerned," Wayne says.
Wayne says Biden and López Obrador could face an "early test" if there's a surge in migrants heading north from Central America, as some are already predicting.
Other potential areas of tension include Mexico's willingness to enforce stricter labor standards under the new trade deal, as well as long-standing issues like drugs heading north and guns heading south.
The bottom line: "It's not immediately evident that it's going to be an easy relationship," Wayne says. "It might be a workable relationship, but that isn't the same as a relationship where it's easy to keep things going and you can plan for the future."
Worth noting: López Obrador was himself on the losing side of a disputed election in 2006, something he's cited in declining to dismiss Trump's election claims.
2. State of the outbreak: Cash and vaccines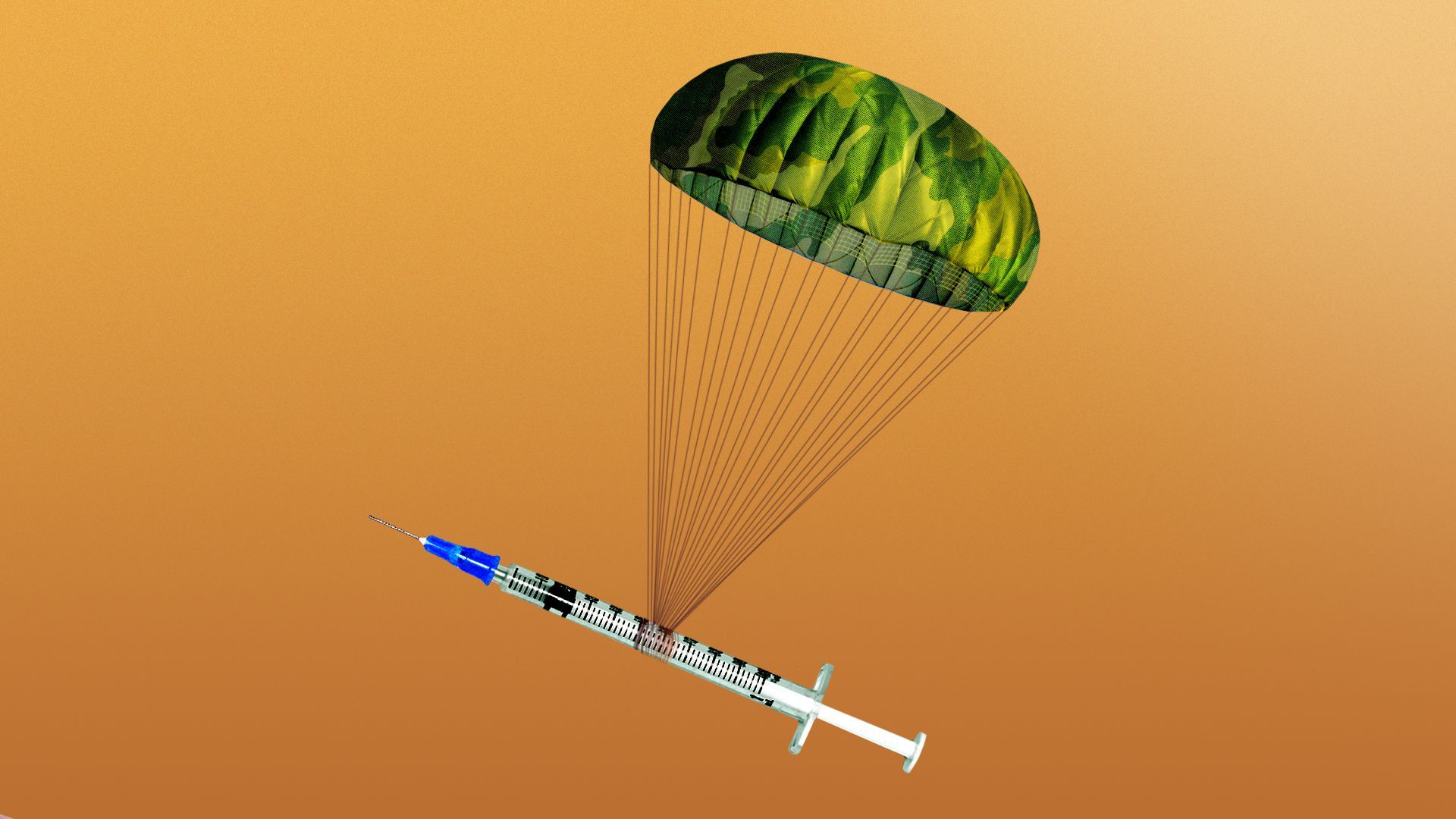 1. The Serum Institute of India plans to produce hundreds of millions of doses of the Oxford/AstraZeneca vaccine, a big chunk of which will be provided to the Indian government at $3 per dose.
But the institute, the world's largest vaccine manufacturer, also intends to sell tens of millions of doses to private buyers, per the FT.
Why it matters: The bulk vaccine orders currently on the books have come from governments or international institutions, most of which have pledged to distribute them based on need. But this news presents the prospect of a two-track rollout — particularly in the developing world — with those who can afford to pay skipping the line.
2. São Paolo Gov. João Doria says vaccinations will be mandatory for all 45 million people in Brazil's largest state.
The flipside: President Jair Bolsonaro not only opposes mandatory vaccination, but he has said he won't be getting a vaccine.
Bolsonaro has been particularly critical of Doria, a potential presidential rival, for buying millions of doses of the Sinovac vaccine, which was developed in China.
3. Argentina's congress passed a one-time "wealth tax" on the country's 12,000 richest people to help fund the coronavirus recovery. It will apply to Argentinians with declared assets in excess of $2.4 million.
On the one hand: "This is a unique, one-time contribution. We're coming out of this pandemic like countries come out of world wars, with thousands of dead and devastated economies," said Sen. Carlos Caserio, a backer of the bill, per Buenos Aires Times.
On the other: The center-right opposition has labeled the bill "confiscatory," and opponents claim it won't ultimately be a one-off.
4. Russia started distributing its Sputnik V vaccine in Moscow on Saturday despite questions about the lack of detailed data on safety and efficacy.
3. Africa: Two very different elections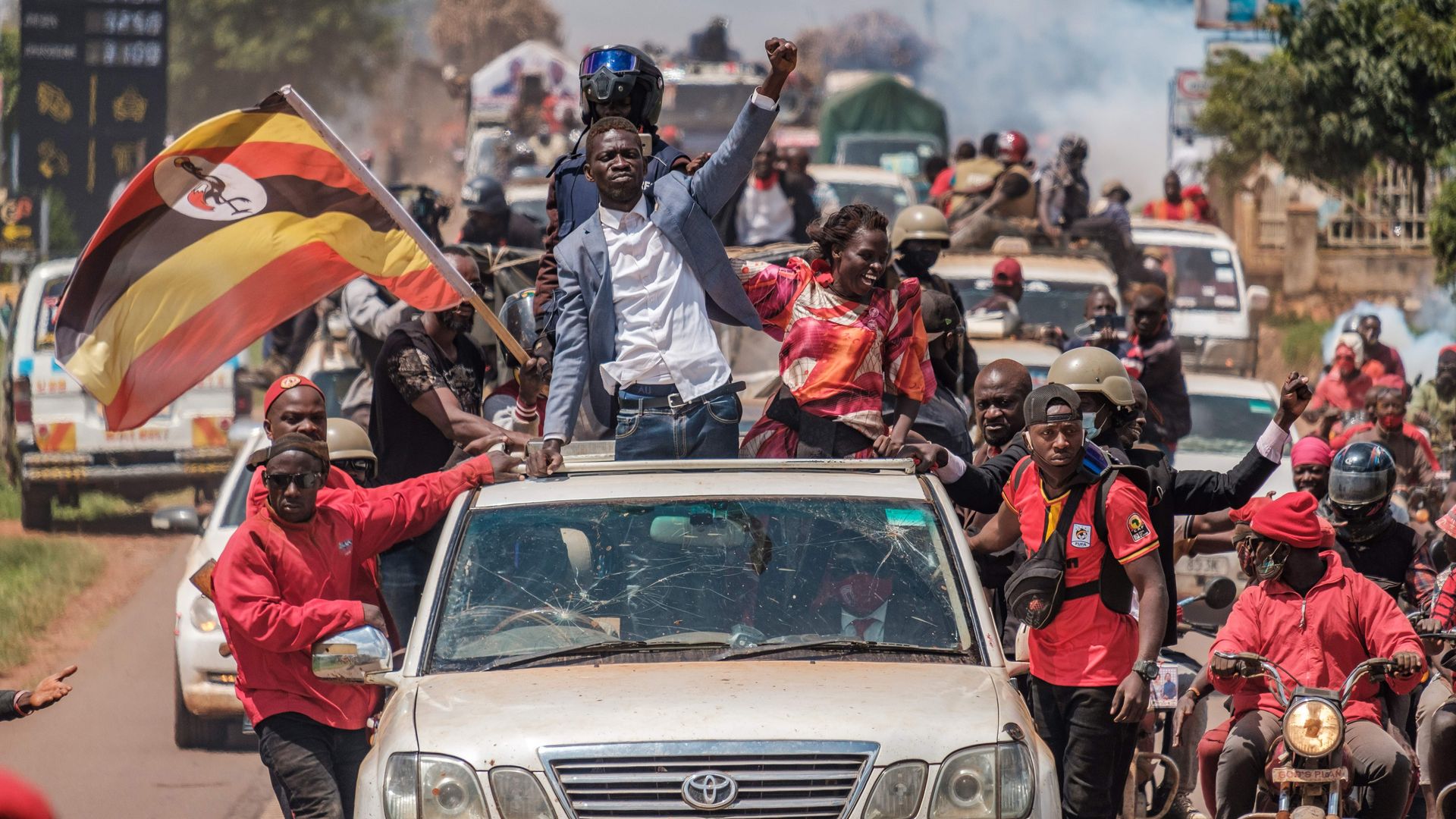 1. Security was tight at polling places in Ghana today, but that was mainly to protect against the spread of COVID-19.
The race pitted President Nana Akufo-Addo against the predecessor he defeated four years ago, John Mahama.
Opinion polls gave Akufo-Addo a narrow edge. He's been praised for his economic stewardship, though many Ghanaians believe he has failed to fulfill his pledge to clean up corruption, per DW.
The West African country has one of Africa's more robust democracies, with entrenched political and press freedoms and a history of peaceful transfers of power.
Driving the news: Akufo-Addo and Mahama signed a pact on Friday promising that any electoral challenges would be resolved in the courts and not through violence. No major incidents were reported on election day, per Reuters.
2. The story is different in Uganda, where 34-year incumbent Yoweri Museveni will face singer-turned-opposition-leader Bobi Wine on Jan. 14.
The big picture: Wine is a political phenomenon, drawing massive crowds and becoming the face of Africa's political youth movement. He has also faced repeated arrests and intimidation.
On the ground: Journalist Liam Taylor accompanied Wine on the campaign trail last Tuesday when Wine's convoy was blocked from entering a town by security forces and tear gas.
Taylor writes in The Continent that the convoy eventually made it through after Wine hopped onto a motorbike. Then came another clash and more tear gas.
Wine's associate was hit in the mouth by a projectile, and Wine accompanied him in the ambulance before departing for another would-be campaign stop.
Again, Wine's route was blocked. This time gunshots rang out, penetrating the tires and windshield of Wine's car. He briefly suspended his campaign but is now back on the road.
What to watch: The odds of a free or fair election are low. The odds of further violence are unfortunately much higher.
4. Europe: Breaking up is hard to do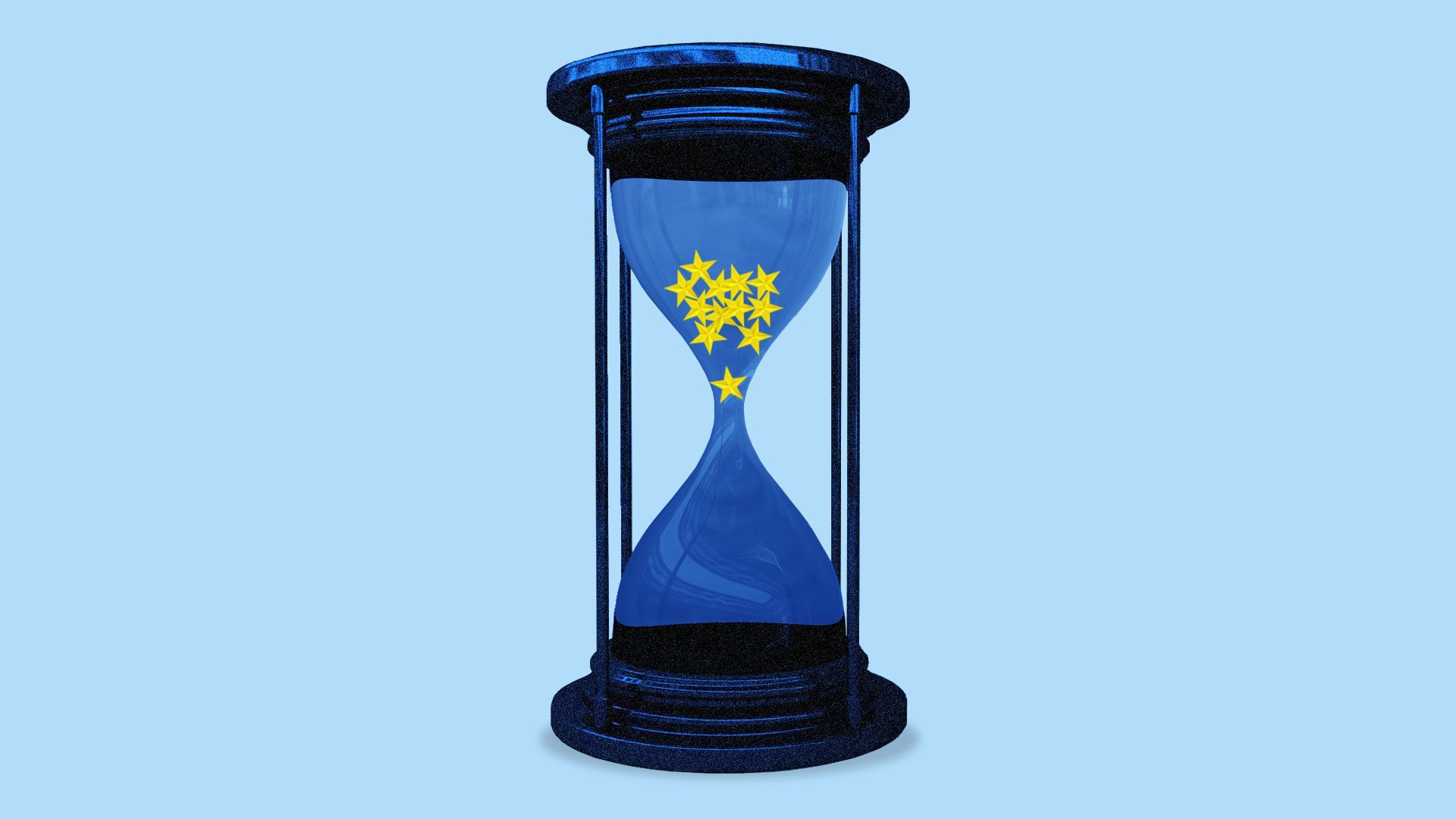 It's Brexit crunch time, yet again. U.K. Prime Minister Boris Johnson will head to Brussels this week after another day passed without a breakthrough.
Why it matters: The Brexit transition period ends on Dec. 31. If a trade deal isn't ratified by then, goods traveling between the U.K. and EU will be subject to border checks, customs duties and tariffs after decades of frictionless trade.
Leaders in Westminster and Brussels agree that this is the critical week. Without an agreement in the next few days, we're in "no deal" territory.
Johnson's fellow Brexiteers paint that outcome as a chance for Britain to restore its sovereignty.
The Bank of England's governor says it would cause more long-term economic damage than the coronavirus.
The major sticking points have been clear for weeks, but remain unresolved.
Fishing: Though a relatively minor part of the U.K. economy, fishing has become synonymous with the cause of restoring sovereignty because the EU is demanding access rights to U.K. waters.
"Level playing field": The EU wants enforceable rules governing subsidies and regulatory policies to keep the U.K. from boosting its companies at the expense of EU firms. The U.K. side argues that would require Britain to simply adopt EU regulations and thus undermine the purpose of Brexit.
Dispute resolution: There's no agreement in place about what will happen if one side accuses the other of breaking the deal. The EU wants the power to respond with tariffs or other tools.
5. Global news roundup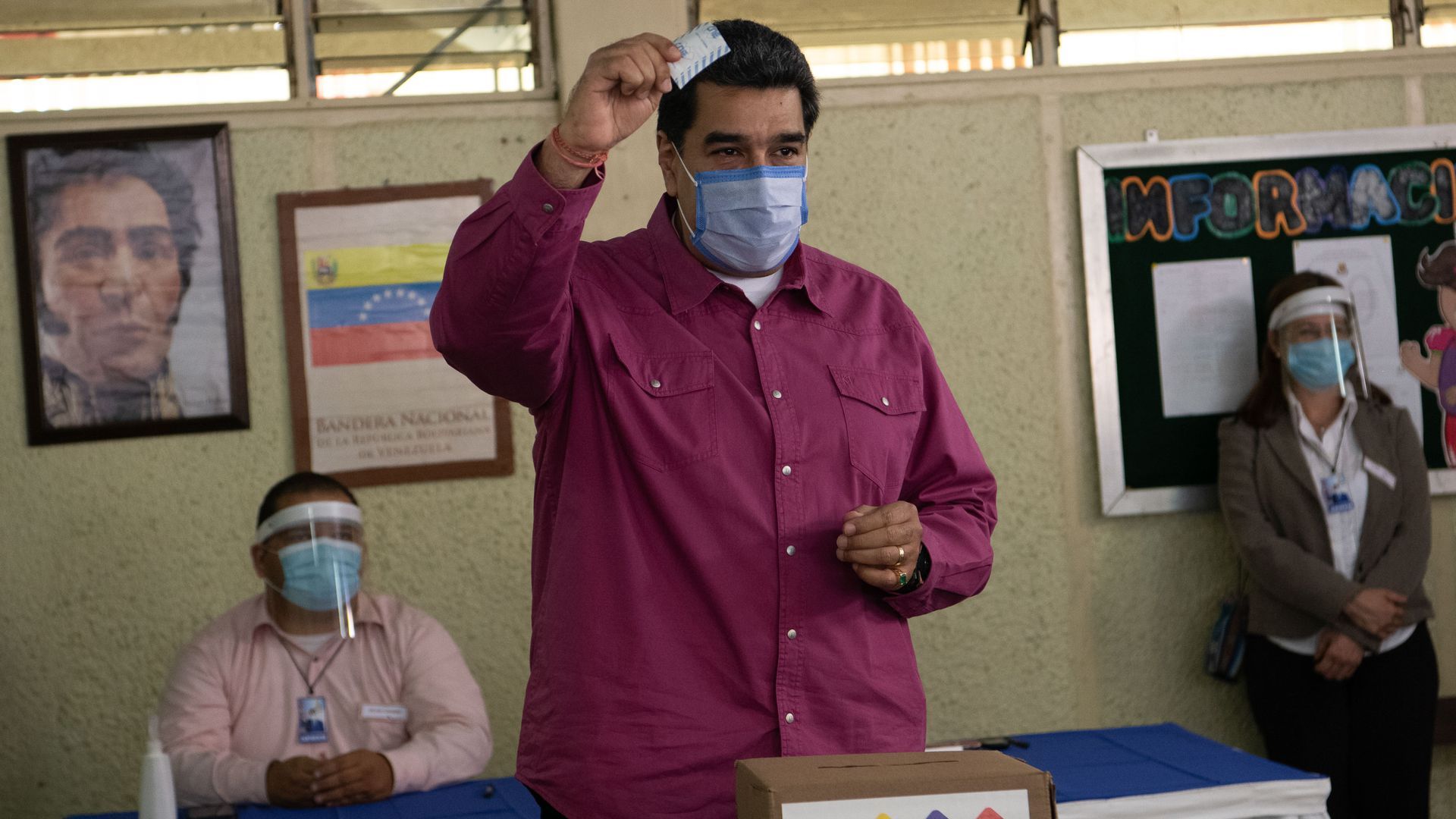 1. Saudi Arabia and Qatar are close to a deal to end the diplomatic crisis in the Gulf after 3½ years, Axios' Barak Ravid reports.
Flashback: In June 2017, Saudi Arabia, the UAE, Bahrain and other Sunni states severed ties with Qatar and closed their airspace and sea routes to Qatari planes and vessels. They claimed their decision was based on Qatar's support for terror groups and relations with Iran.
What to watch: Saudi Arabia is preparing for what will likely be a tense relationship with the Biden administration. Ending a counterproductive dispute between two U.S. partners could help the Saudis enter the Biden era with as clean a slate as possible.
2. The Trump administration is preparing to pull nearly all U.S. troops out of Somalia after 13 years combating al-Shabaab, the WSJ reports.
Most of the roughly 700 U.S. troops currently in Somalia will be shifted to Kenya and Djibouti, and they'll continue to conduct missions against al-Shabaab.
3. As expected, Nicolás Maduro's Socialist party declared victory in Sunday's elections for Venezuela's National Assembly.
As expected, the U.S., EU and international organizations rejected the results and noted that the elections were not free or fair.
What to watch: The U.S. says it will continue to recognize Juan Guaidó as Venezuela's interim president even after his term as National Assembly president expires on Jan. 5, though others have been less vocal on that point. Guaidó is organizing an anti-Maduro referendum this week.
6. One to watch: Space wars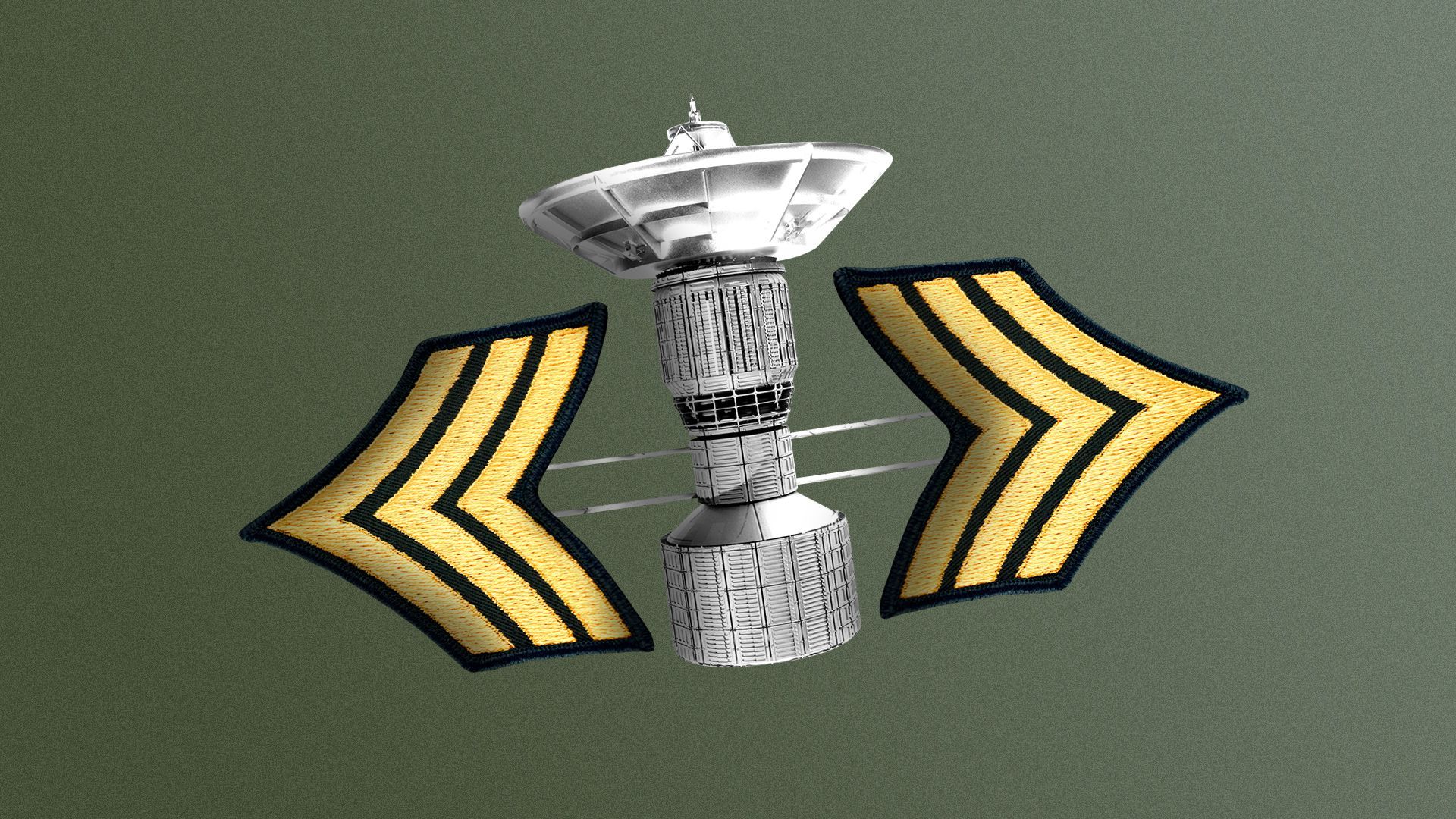 Today is the 79th anniversary of Japan's attack on Pearl Harbor, which reminded me of comments Joint Chiefs chair Gen. Mark Milley made last week at Brookings:
"The next Pearl Harbor could happen in space."
— Gen. Mark Milley
Milley was referring to the possibility that an adversary could wipe out satellites that are integral to U.S. communications, command and control, navigation, and other systems.
If the U.S. finds itself at war with a sophisticated adversary, he said, "the probability of the electromagnetic spectrum being degraded is almost a certainty."
Milley said the military thus had to train to operate under such conditions. He also said the Pentagon was "putting a lot of money into shoring up those defense systems and redundancy."
What to watch: Establishing infrastructure in space is expensive, but destroying it is relatively easy, Axios' Miriam Kramer reports.
So far, countries have largely steered clear of destroying enemy satellites in part because of the far-reaching geopolitical implications of that kind of attack.
But some experts are concerned that could change if new norms aren't established as nations work to build out military assets in orbit.
Go deeper: The rise of military space powers
7. Stories we're watching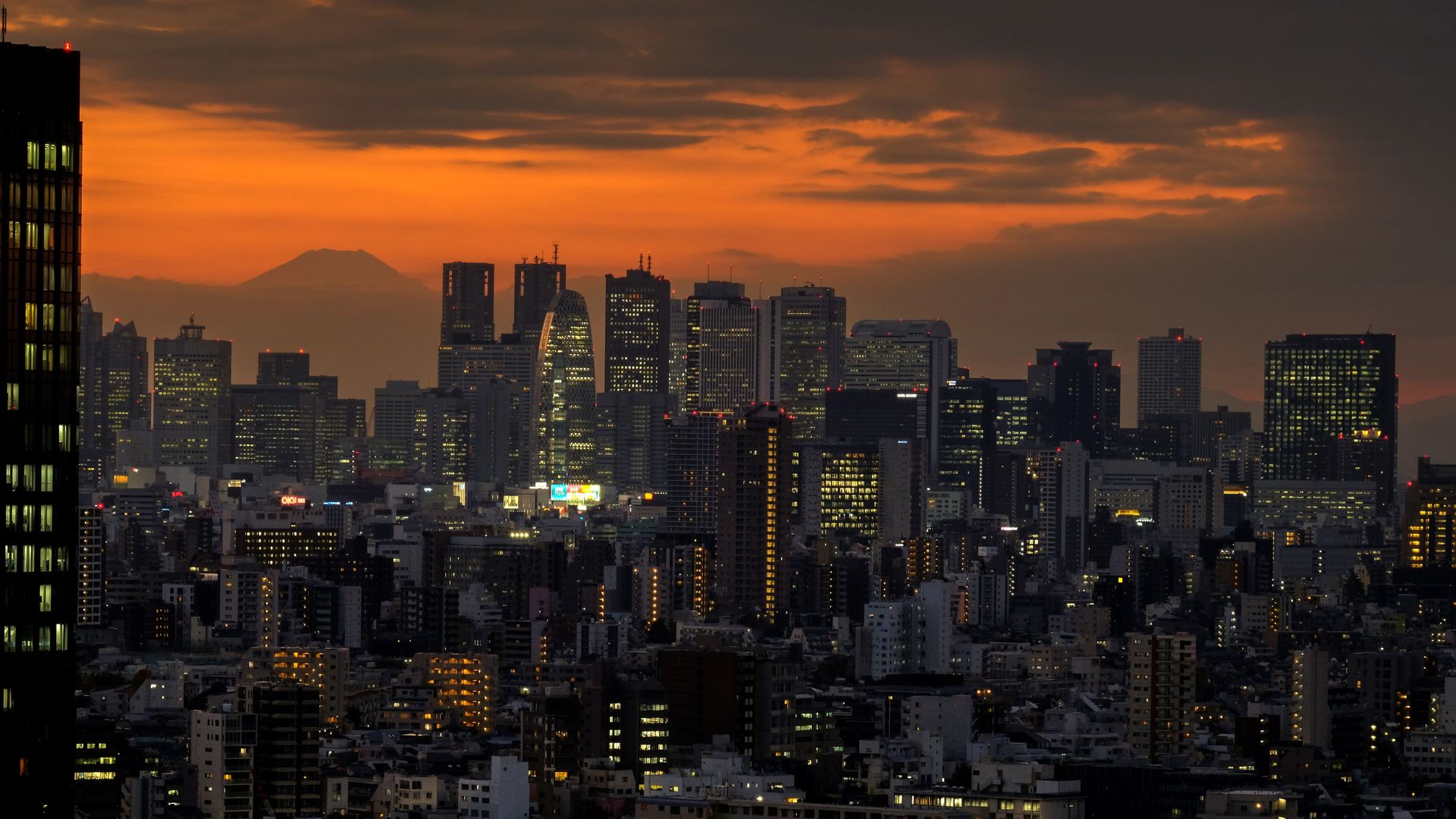 Quoted:
"Should the United Kingdom remain a member of the European Union or leave the European Union?"
— The question put to voters on June 23, 2016, 233 weeks ago. There are now three weeks left in the Brexit transition period.