Welcome to Axios World, where two evenings a week we break down what you need to know about the big stories from around the globe.
1 big thing: Venezuelan opposition left exposed after plot unravels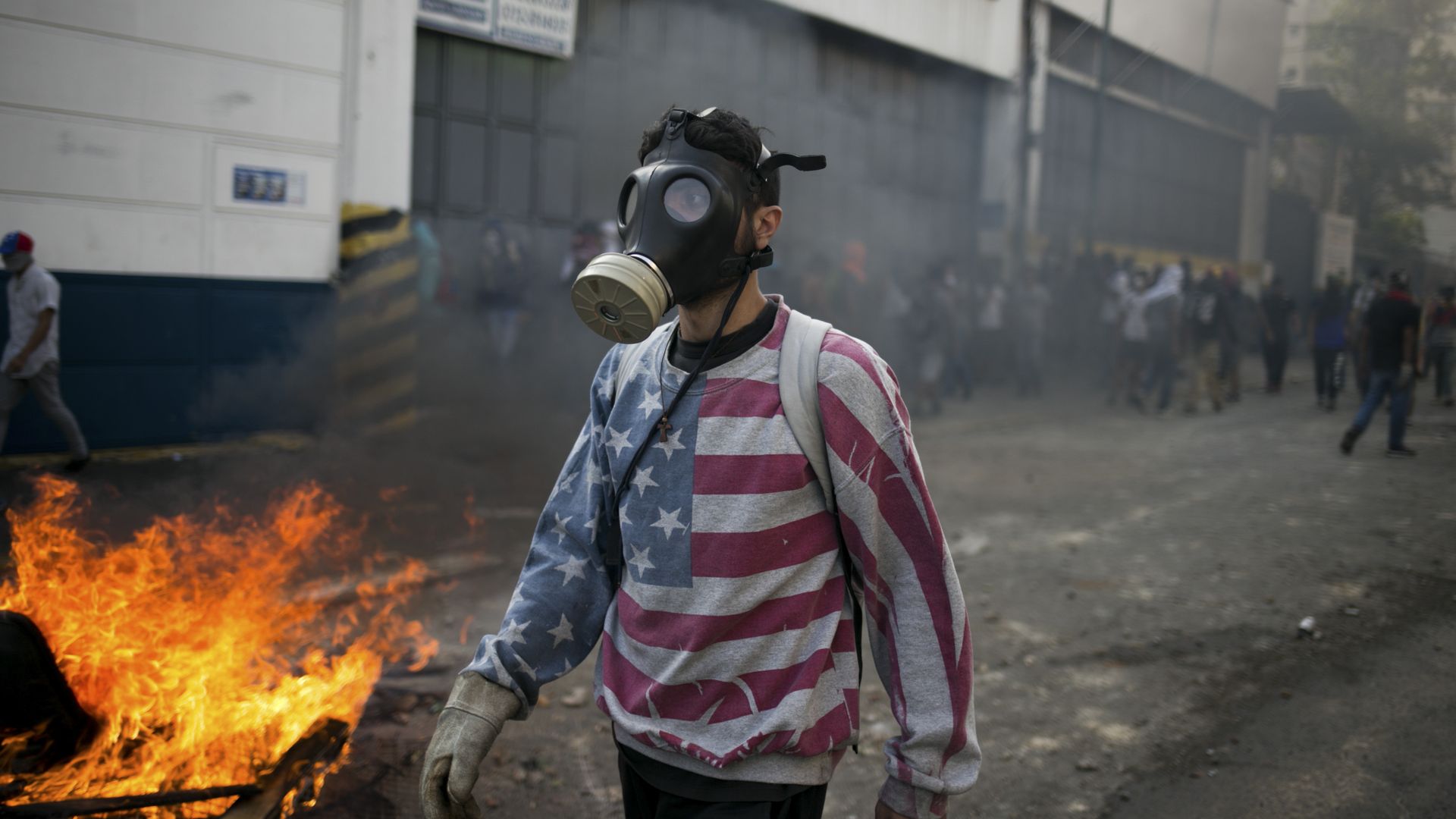 The collapse of a U.S.-backed plot to bring down Nicolás Maduro leaves the Venezuelan opposition vulnerable, and the Trump administration with few options short of military force.
Why it matters: "What we saw happen in the last few days is a card you only get to play once," says Fernando Cutz, who served as South America director on the White House National Security Council earlier in the Trump administration.
"We're getting very close to a put up or shut up moment. Either you go all-in on Venezuela or you pretend it never happened."
— Cutz on the Trump administration's predicament
Catch up quick: After weeks of effort, the Venezuelan opposition thought it had convinced members of Maduro's inner circle to turn on him.
The plan was to go into effect on Wednesday, but Maduro reportedly caught wind of it and there were fears Juan Guaidó, whom the U.S. recognizes as Venezuela's legitimate president, would be arrested.
Guaidó made his move at dawn on Tuesday, appearing alongside Leopoldo Lopez, an opposition icon who had been under house arrest, and declared that elements of the military were under his control.
National security adviser John Bolton has since laid out the next dominoes the U.S. expected to fall:
After a series of high-profile defections and steps challenging Maduro's legitimacy, Defense Minister Vladimir Padrino and the military were to "take action."
As the plan began to unfold, Maduro considered fleeing to Havana but "the Russians said, 'Don't leave right now. If this all crumbles, we'll get you out,'" a source briefed on the matter tells me.
In the end, nearly all of the officials and most of the military stood by Maduro. Bolton said it was "not clear" why the plan failed, but he lambasted the alleged conspirators by name for failing to follow through.
With Padrino at his side today in an early morning parade, Maduro claimed the military's total loyalty and asked: "How many deaths would there be if a civil war started here because of the senselessness of the coup-mongers and traitors?"
Guaidó, meanwhile, is trying to keep the pressure on. He told supporters at fresh protests today: "We are on the right track, there is no turning back."
"There was probably an expectation from Venezuelans on the ground that when the time came that they really needed it, the U.S. would do something," Cutz says. "I don't think the U.S. was ever ready to take that step."
Cutz says Bolton is probably seeking or examining military options "as we speak." Short of an all-out invasion, he says the options include covert steps, a naval blockade or no-fly zone — all of which carry major risks.
One red line the White House has set is Guaidó's safety. If he's arrested, that will be a real test of Washington's will.
Between the lines: The Trump administration's rhetorical offensive can't last forever without results. But officials insist the equation in Caracas could shift in Guaidó's direction without military action.
The "paranoid dynamic at the heart of the regime" combined with the cumulative effects of U.S. sanctions "could force things to come to a head," the source briefed on the matter argues.
A senior administration official adds: "Maduro is acutely aware that he cannot trust his circle of advisers, a fact clearly seen in his overwhelming use of paid colectivo thugs and foreign military and intelligence services to intimidate those who would otherwise stand for democracy and the people of Venezuela."
What to watch: Clashes between security forces and protestors have reportedly left four dead, but we haven't seen a "Tiananmen or Tahrir Square moment," Shannon O'Neil of the Council on Foreign Relations writes for Axios Expert Voices:
"Whether the standoff escalates into widespread bloodshed may be the most decisive question for the longevity of Maduro's regime and the future of Venezuela."
By the numbers: Suffering in Venezuela
Gallup's polling on safety and well-being around the world offers a glimpse at how far things have fallen since Venezuela's economic collapse began.
In 2010, 64% of Venezuelans were satisfied with the availability of quality health care. That's down to 15%.
In 2010, 46% said they had confidence in police and 31% felt safe walking alone at night. Those are down to 14% and 12%, respectively.
In 2010, 64% of Venezuelans were considered to be "thriving" (based on polling related to their well-being) while 4% were "suffering." Now 28% are suffering while just 13% are thriving.
2. Europe: Huawei leak costs defense minister his job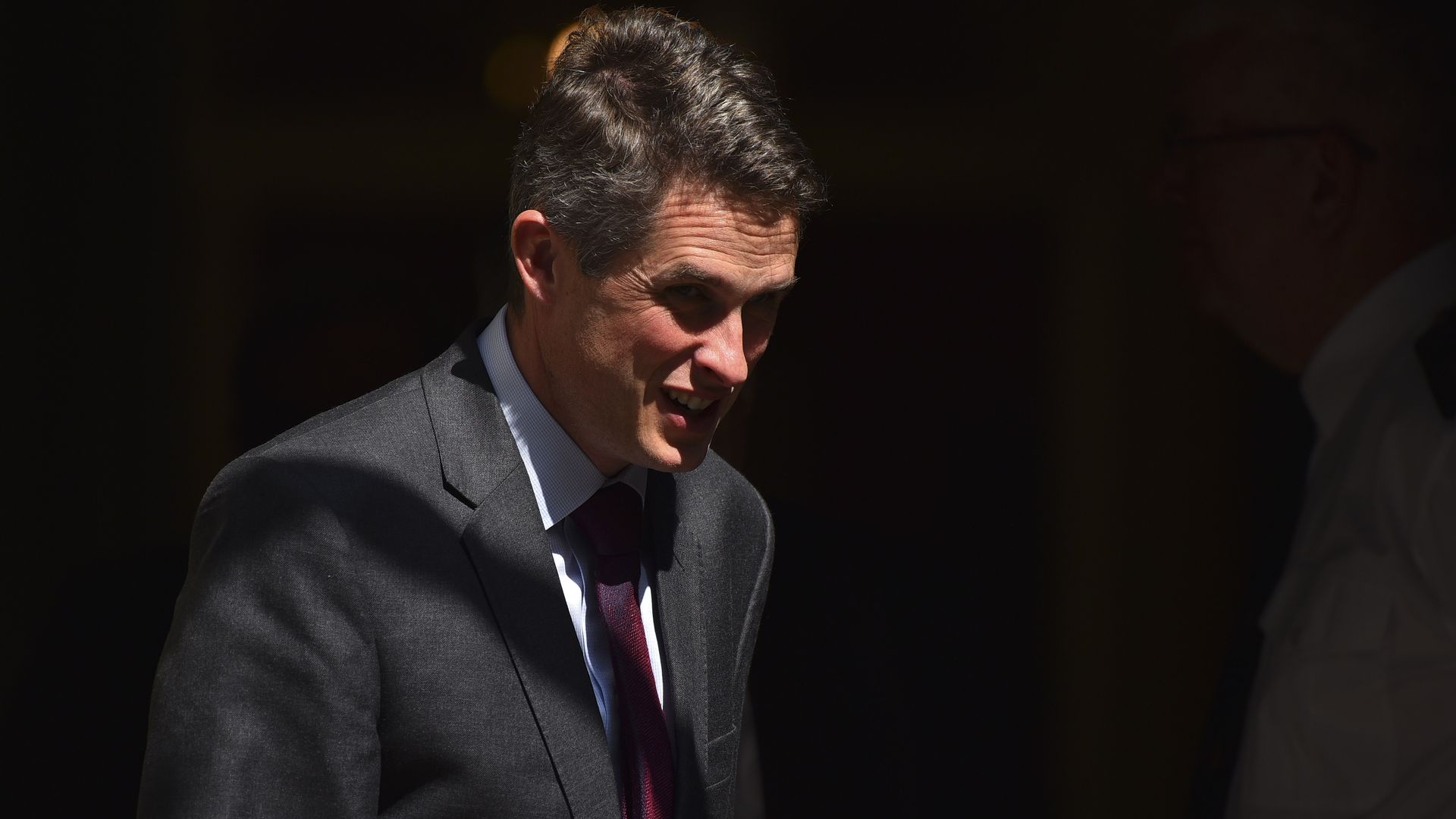 The U.K.'s decision to involve Chinese tech giant Huawei in the construction of its 5G networks, over vigorous U.S. objections, sparked an intense debate in Westminster.
Now, one of Britain's most senior officials has lost his job for allegedly leaking the news.
Sebastian Payne, the FT's Whitehall Correspondent, emails from London that Prime Minister Theresa May's decision to sack Defense Secretary Gavin Williamson was "dramatic and utterly unexpected."
"It's the first time a cabinet minister has lost their job in living memory for leaking — a decision May did not take lightly. In a 30 minute meeting on Wednesday evening, the prime minister told Williamson she had lost all trust in him and he would have to quit. He refused to resign and was duly booted out of office."
"The row began last week when confidential discussions from a meeting of the U.K.'s National Security Council ended up on a newspaper front page. The decision to allow Huawei limited involvement in the country's 5G network would have ultimately been made public. It was the timing that was embarrassing — with a government delegation heading to China the next day."
"May was furious and demanded a tough response. ... She informed Williamson that she knew of an 11 minute phone call on the day of the NSC meeting with the journalist who wrote the Huawei story. ... Williamson still furiously denies any responsibility, betting the lives of his children it was not him."
The bottom line: "It's a rare show of authority from an increasingly weak leader in a government that is falling apart. She has made a powerful enemy (a former chief whip who even ran her party leadership campaign) but he has been ably replaced. Meanwhile, the row about whether Huawei can be trusted goes on."
3. India: Cash, booze, gold and democracy
India's Election Commission has confiscated more than $474 million worth of drugs, alcohol, cash and gold that politicians intended to distribute to voters, Axios fellow Phanindra Dahal reports.
Why it matters: The seizures expose the deep-rooted culture of vote buying in the world's largest election. With two weeks still to go in the staggered elections, the value of the seizures is already 2.5 times higher than the total from 2014.
Milan Vaishnav of the Carnegie Endowment tells Phanindra this could be India's costliest election ever, with parties spending some $7 billion.
"Most of the money that fuels Indian elections is so-called 'black money' that is transmitted off the books to avoid the prying eyes of the Election Commission," he says. "Although there are strict limits on how much candidates can spend, there are innumerable ways that politicians can skirt the rules."
"One of the biggest expenses candidates incur is the distribution of cash, liquor and other inducements on the eve of polling. This practice of 'gift-giving' does not necessarily guarantee victory, but it signals a candidate's largesse and is widely accepted as the cost of doing business in Indian elections."
S.Y. Quraishi, India's former chief election commissioner, tells Phanindra that "money power" is "one of the unsolved problems in the Indian elections."
The big picture: India has completed four out of seven phases of polling, with final results expected on May 23. Prime Minister Narendra Modi is seeking another term.
Go deeper: Viral lies spread before Indian and Indonesian elections
4. Pension reform spooks governments worldwide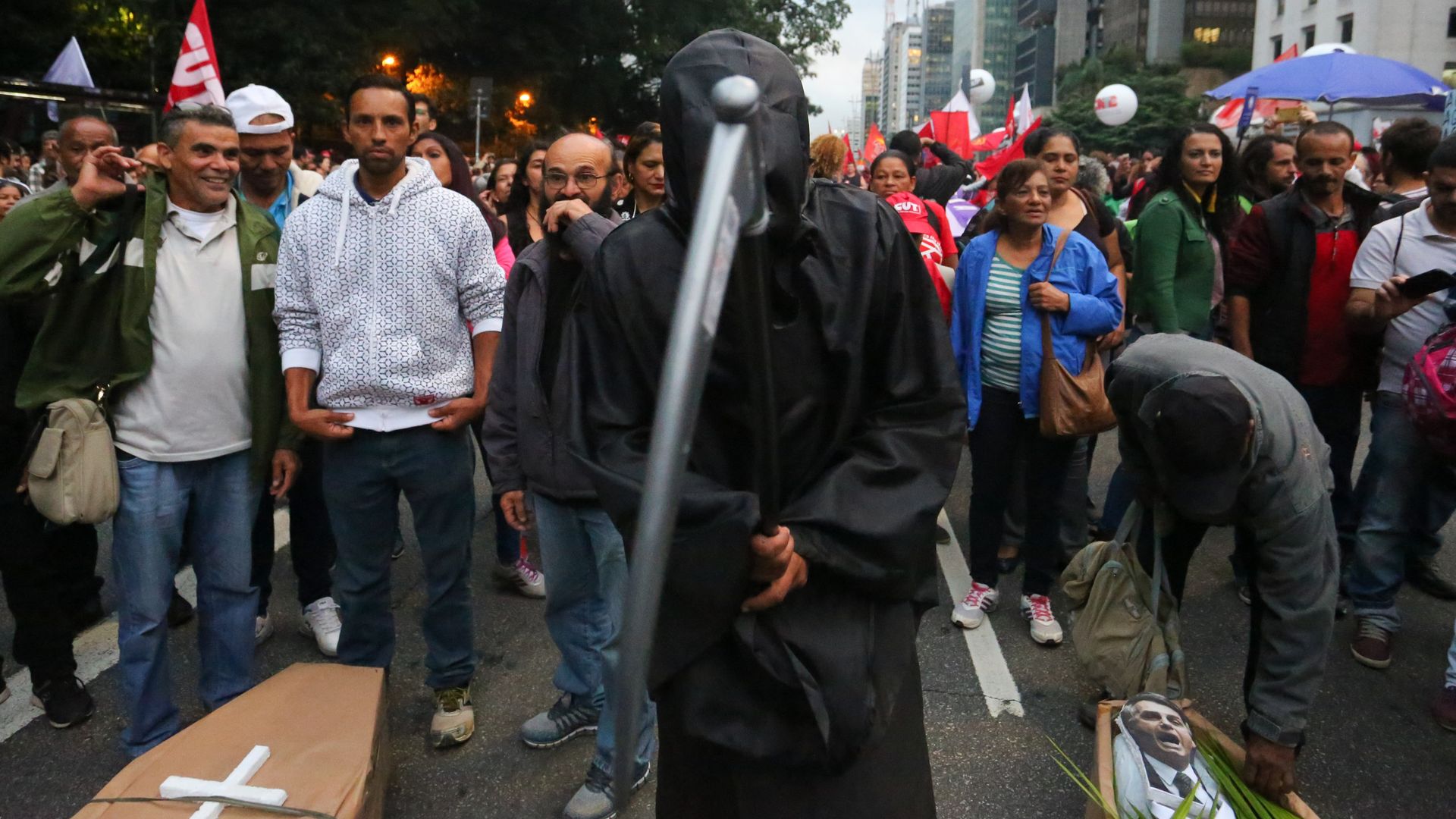 Brazilians have been pouring in the streets to vent their anger about something that, in fairness, makes a lot of people's eyes glaze over, writes Kevin Allison of GZERO Media:
Pension reform has also roiled politics in Spain, France and Argentina recently. In Nicaragua last year, it prompted a violent political crisis. And in Russia, it's the one thing Vladimir Putin is truly afraid of.
Governments do a lot of things, but few of them affect people's welfare as directly as paying for their retirement. When governments break that promise — as many do to avoid a debt crisis — the political consequences can be severe.
Many countries make overly generous promises when they set up their pension systems, underestimate how long people will live, or simply mismanage the money.
Often, to keep the payments flowing, governments have to divert money from other productive uses or run up huge deficits. In Brazil's case, the financial mess threatens the country's economic stability and growth.
One approach is to cut the outlays for retirees by raising the retirement age, narrowing eligibility or reducing payouts. All of that is politically explosive.
Another approach is to raise taxes, but the jump would be huge. In Europe, taxes would have to rise as much as 30% to cover future pension outlays.
What usually happens instead is compromise.
Brazilian President Jair Bolsonaro wants to save $300 billion over the next decade but will almost certainly settle for less.
Last year, Vladimir Putin watered down his own pension reform after it lopped double digits off his approval rating almost overnight.
5. The Arctic: Facing the security stakes of climate change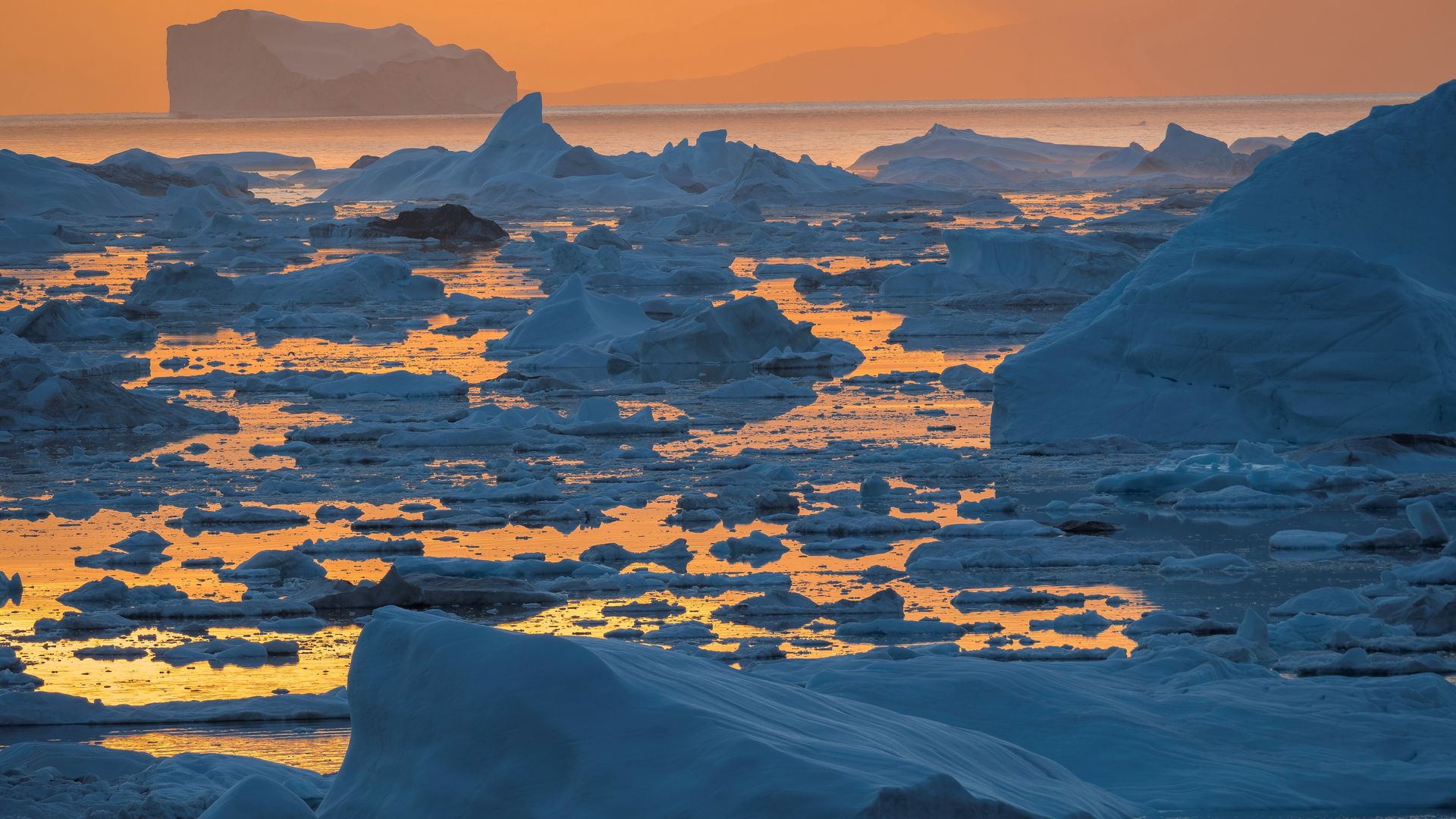 Secretary of State Mike Pompeo is scheduled to visit two places in the Arctic in the coming days, where it could be extremely difficult to ignore the consequences of human-caused global warming, reports Axios science editor Andrew Freedman.
Why it matters: The Arctic is warming at more than twice the rate of the rest of the globe, setting in motion a transformation of a once-frozen region.
Melting sea ice is quickly making the Far North more accessible, and marine traffic from container ships and cruise vessels is becoming more common, particularly in Russian and Canadian waters. As one of 8 Arctic Council nations, the U.S. plays a key role in setting policy for the region.
The big picture: On May 7, Pompeo will be in Rovaniemi, Finland, for the Arctic Council forum. Finland, which is hosting the meeting, has set an agenda that puts climate change high on the list of priorities (the U.S. has already registered objections).
But, but, but: Pompeo is likely to be more interested in regional security issues, given a recent Russian military buildup and growing interest in Arctic oil and gas resources. China, too, has been increasingly eyeing the Arctic.
"There has been a sustained effort by U.S. military and Coast Guard officials to re-frame the issue of climate change in the Arctic as a security challenge," says Malte Humpert, the founder and senior scholar at The Arctic Institute.
"This avoids the political pitfalls of having to talk about climate change and jumps straight to talking about security implications."
What to watch: The U.S., Humpert says, wants to demonstrate that it will "not surrender control over the region to Russia and China," as sea ice melts and the world heads toward a newly accessible Arctic Ocean each summer, and much thinner ice cover at other times.
6. Trump advises another billionaire candidate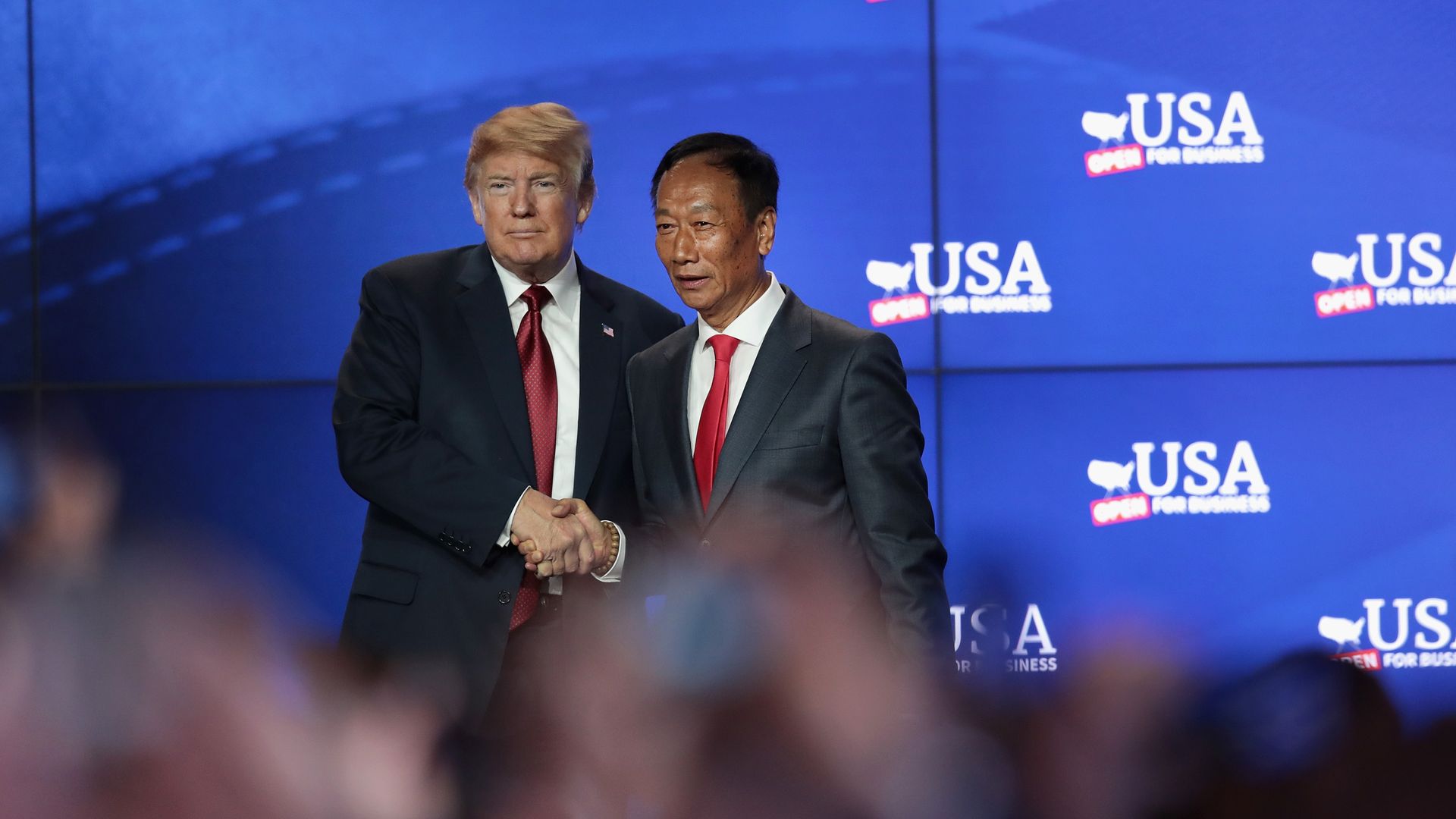 Terry Gou, the founder of Taiwanese electronics giant Foxconn, paid President Trump a visit yesterday at the White House. But Gou is no longer just a power player in the business world, he's also a candidate for the Taiwanese presidency.
Why it matters: The door is open for an "alternative candidate," says Yuan-kang Wang of Western Michigan University. "People are tired of traditional politicians. They want a fresh face."
The Economist breaks down the pros and cons:
"He is Taiwan's richest man, with an estimated fortune of $7bn, so he should have no trouble funding the campaign. ... What is more, few people in the world could claim to have created more jobs."
"How on earth, many Taiwanese ask, could Mr Gou be counted on to stand up to China when so many of Foxconn's factories are on the mainland, leaving his personal fortune dependent on the goodwill of the Chinese Communist Party?"
A word of advice: Gou told reporters that after he informed Trump he wanted to be president, Trump replied: "Not a good job."
7. Stories we're watching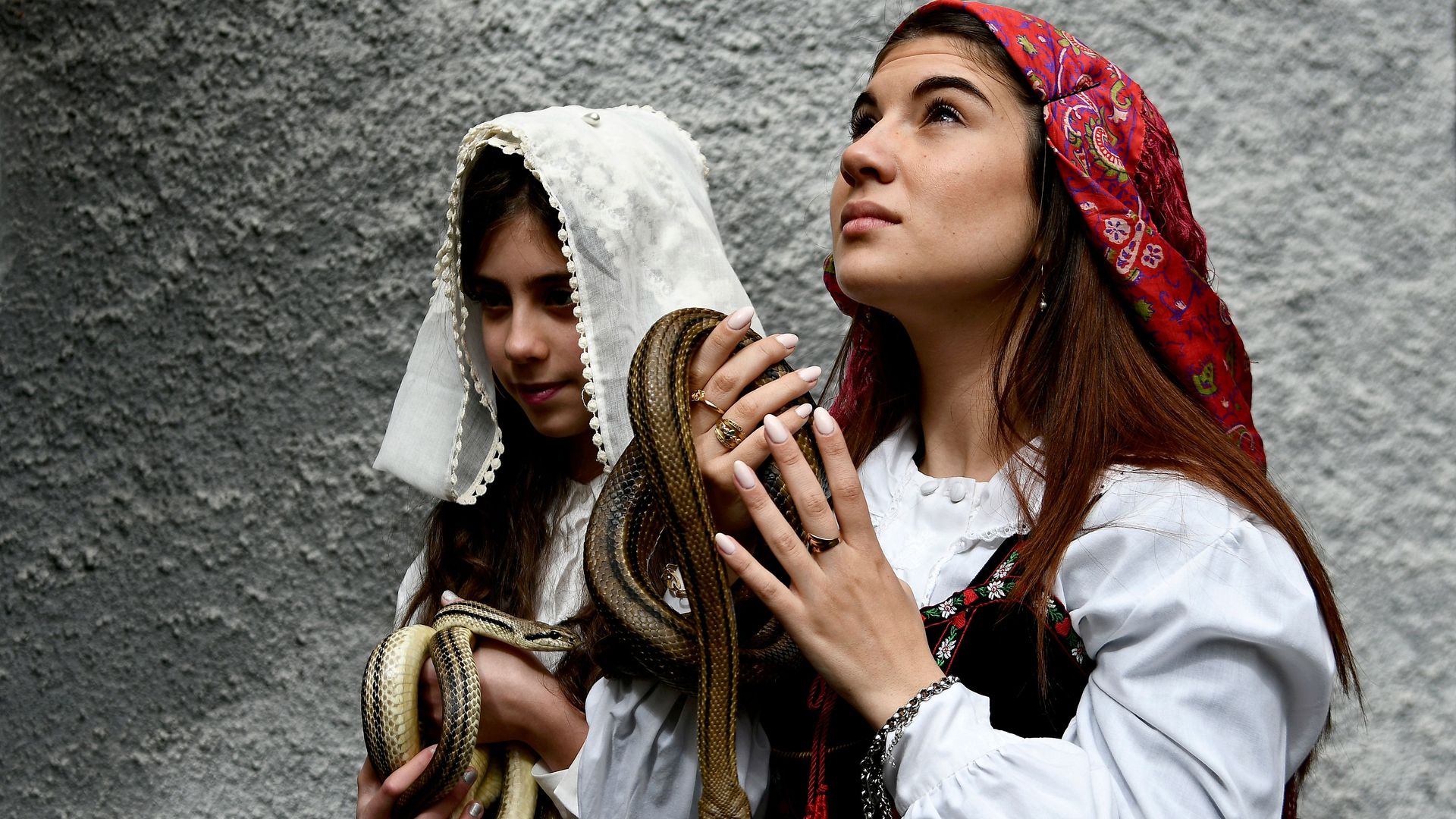 Quoted:
"China is going to eat our lunch? Come on, man. … They're not competition for us."
—
Joe Biden in Iowa
"This will not age well."
— Mitt Romney's
response
Thanks for reading — have a lovely weekend.