Welcome to Axios World, where two evenings a week we break down what you need to know about the big stories from around the globe.
Thanks for joining me! Please tell your friends and colleagues to sign up here, and I'd love your tips and feedback: [email protected].
1 big thing: May's epic retreat as Brexit deadline nears
Prime Minister Theresa May executed a political retreat of historic proportions today, admitting her Brexit deal "would be rejected by a significant margin" in the House of Commons if tomorrow's vote went ahead.
The big picture: She scrapped the vote, but not before warning that if Parliament refuses to accept reality, and the need for compromise with the EU, it will soon be too late to get any deal at all.
Where things stand: It has been 900 days since the U.K. voted to leave the EU and 621 days since May triggered the Article 50 exit clause. With just 109 days left before Brexit Day, things are moving backward.
May is heading on a European tour tomorrow in search of a lifeline for her deal and her premiership. Both sides are anxious to avoid a "no deal" exit that could result in shortages and severe economic pain.
European Council President Donald Tusk says he's "ready to discuss how to facilitate U.K. ratification," but will not reopen negotiations.
May says she remains convinced there is a parliamentary majority for her deal if she can obtain "additional reassurances" from the EU over the so-called "backstop."
Catch up quick ...
The backstop is a complex solution engineered to avoid the possibility of a "hard border" between Ireland and Northern Ireland after Brexit, explains Axios Chief Brexitologist Shane Savitsky.
Under May's deal, the U.K. would remain aligned with the EU's customs union (and trading rules) for as long as it takes to negotiate the terms of their future relationship, including a trade deal.
The U.K. has no right to unilaterally withdraw from the backstop, so hardline Brexiteers see May's solution as a trap that could keep the U.K. under effective EU control in perpetuity.
What's next? Peter Foster, the Daily Telegraph's Europe Editor, has spoken to a senior EU source who says Brussels will make some cosmetic changes to the legal language around the backstop. Then ...
"May hopes that by playing for time and grinding out this 'concession' she will persuade her mutinous backbenchers to belatedly back the deal. That might seem far-fetched at the moment, but as the threat of no deal rises, Downing Street will hope that such a legal statement will 'give comfort to those willing to be persuaded.'"
"The question is whether there will ever be enough MPs who are 'willing to be persuaded.'"
"The longer Britain goes with no idea what's going to happen on Brexit Day," Axios Chief Financial Correspondent Felix Salmon emails, "the more fear and uncertainty will eat at the economy."
"The only silver lining comes from the European Court of Justice, which has affirmed May's ability to deliver the mother of all U-turns. She desperately wants to avoid any outcome where Britain remains in the EU, but the looming catastrophe of a no-deal Brexit might force her to change her mind at the very last minute."
The bottom line: That is one point on which May is, for the time being, standing firm. She said today that overturning the result of the referendum "risks dividing the country again." Imagine what that might feel like.
2. The countries most opposed to more immigration
Representatives of 164 countries gathered in Morocco today to sign the first-ever global migration accord. The pact, which is not legally binding, calls for a more orderly and humane approach.
The U.S. was at one point the only holdout, but a number of other countries — including Australia, Austria and Hungary — also declined to sign. Belgium's government did sign up and lost its parliamentary majority in a resulting split in the coalition.
The big picture: Most people around the world simply do not want more immigrants coming into their countries, according to a new Pew report.
Across the 27 countries polled, support for increasing immigration ranges from just 2% in Greece and Hungary to 28% in Spain.
Japan, which has historically had low levels of immigration but faces a severe demographic crisis, is among the most open to increasing immigration. However, as in Canada and South Korea, a majority favors keeping immigration at current (relatively low) levels.
Majorities in 12 countries, meanwhile, want to see immigration reduced. They include Russia, Israel, South Africa, Italy and Sweden.
In the U.S., 29% want immigration reduced, 24% want it increased and 44% want it to stay the same.
3. What we're getting wrong about North Korea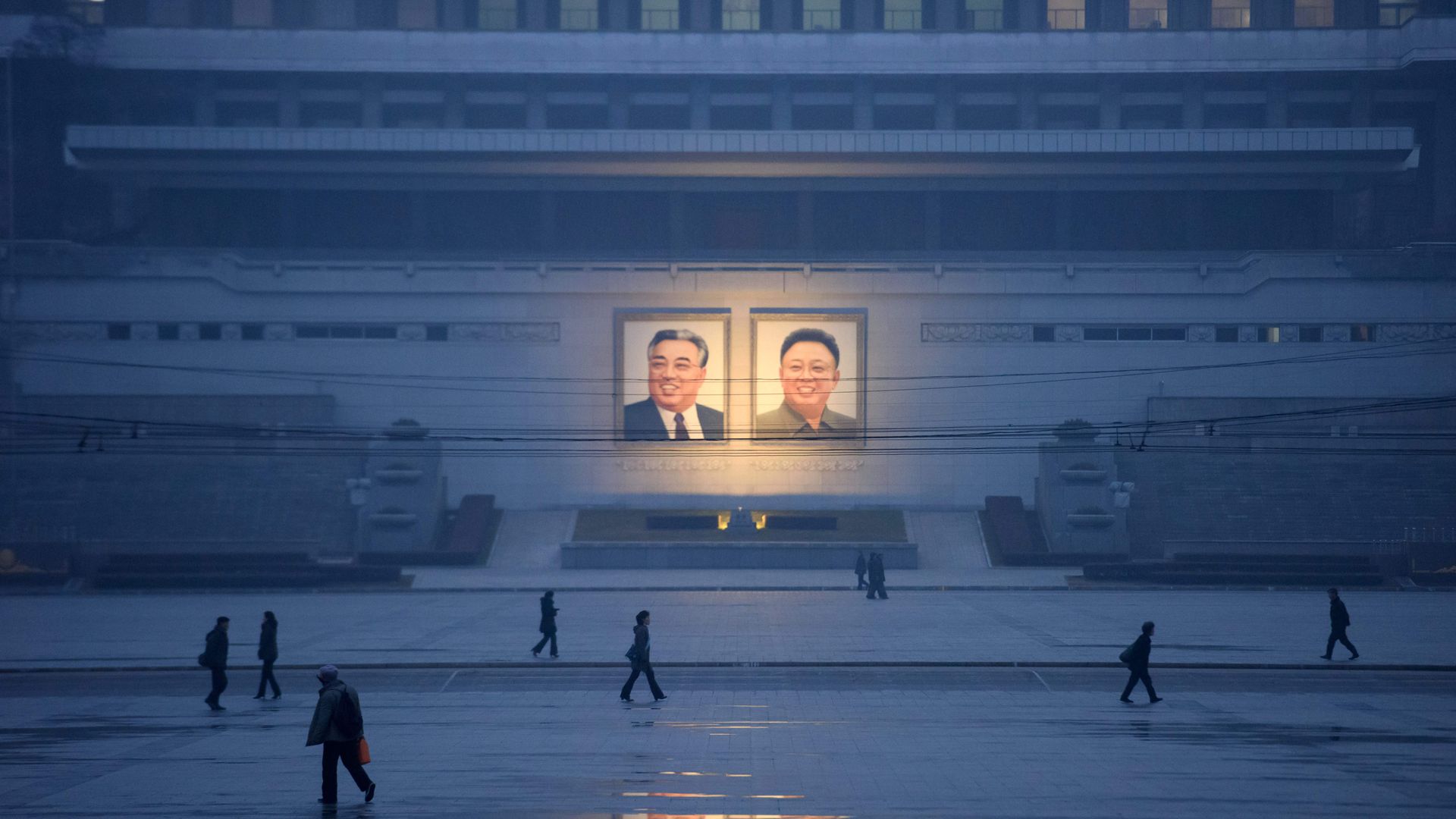 President Trump is staying the course on North Korea despite the lack of any tangible progress toward denuclearization, canceling another round of military exercises with South Korea and moving ahead with plans for a second summit with Kim Jong-un in the new year.
Where things stand: Van Jackson, a former Pentagon strategist and author of the new book "On the Brink: Trump, Kim, and the Threat of Nuclear War," contends there is a "close to 0% chance" of denuclearization while Trump is president, and the situation remains "as dangerous or more dangerous" than it was last year.
"You are not in a stable situation if you rely on the whims and the caprice of individual leaders to prevent nuclear war. Trump and Kim have personalized this nuclear confrontation in such a way that their personal chemistry holds all the rest of us hostage, because the underlying situation hasn't changed."
Three of Jackson's key arguments:
We're learning the wrong lesson: The U.S. policy of "maximum pressure" precipitated last year's crisis, and North Korean nuclear breakthroughs ended it by essentially ruling out preventative war.
We're not getting a deal: Even if Kim Jong-un was willing to denuclearize, he wouldn't cut a deal with an "anomalous" and erratic president who couldn't possibly "ensure continuity" into future administrations.
We're having the wrong conversation: "What needs to happen is what's politically hardest to do, which is to acknowledge that North Korea's not going to give up nukes, and therefore pursue dialogue aimed at arms control. So you're focused explicitly on capping and rolling back the nuclear arsenal."
Go deeper: More from the interview.
4. Europe: Macron's offer to Paris protesters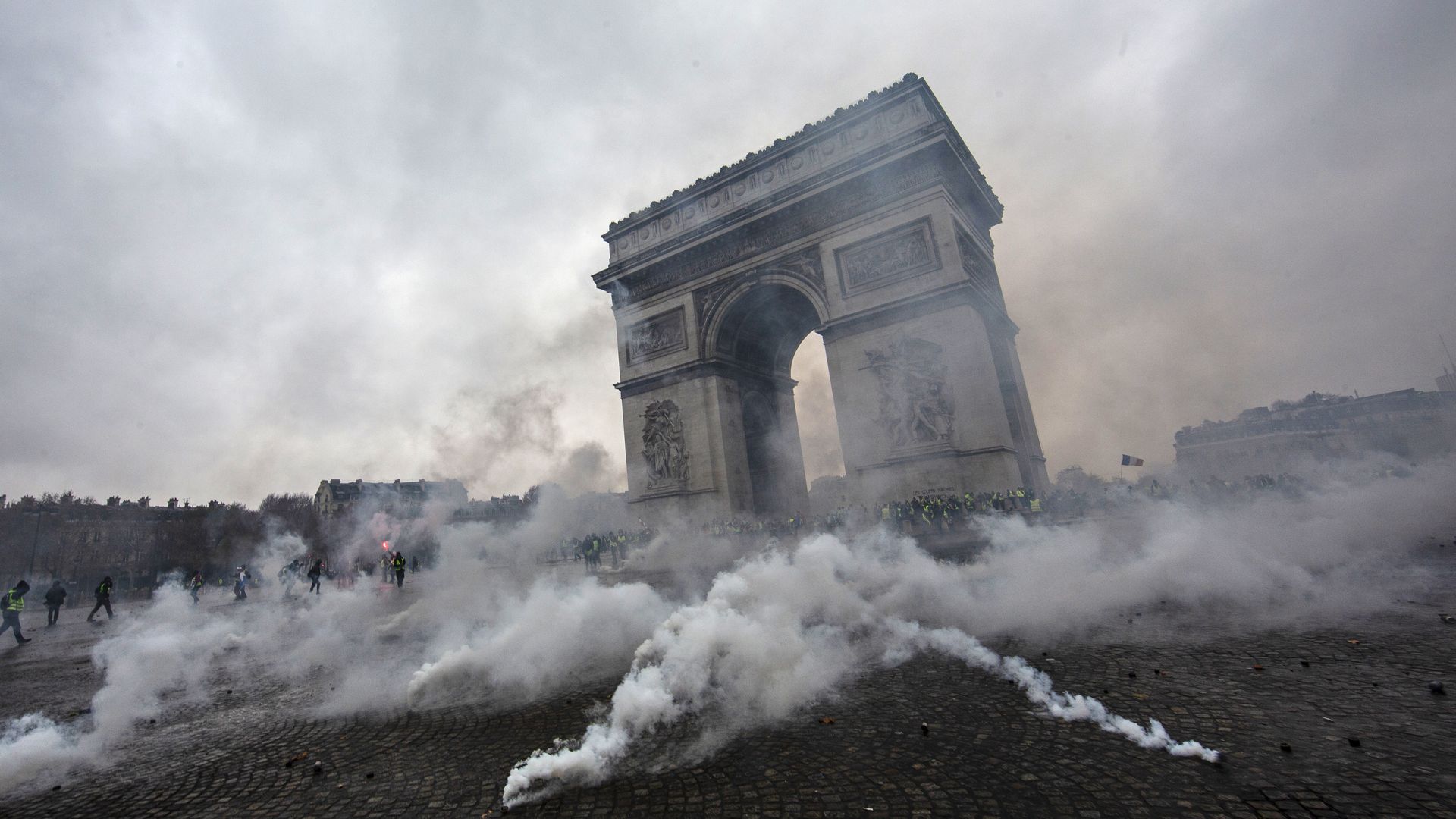 In a direct address to the people of France today, Emmanuel Macron promised a series of concessions in the face of the "yellow vest" protests, including a 100 euro-per-month raise for minimum wage workers and the a cancellation of a tax hike for low-income pensioners, Axios' Zach Basu writes.
Macron firmly denounced the violent riots that have dominated headlines for the past four weekends, with hundreds injured and more than 1,000 arrested on Saturday alone.
But he acknowledged that the yellow vests have legitimate grievances and declared an "economic and social state of emergency." He refused to budge, however, on his controversial decision to end France's wealth tax, a centerpiece of his pro-business reform agenda.
Between the lines: It was a notable change in tone, but whether the concessions will be enough to satisfy the yellow vests — a decentralized movement whose only consistent message has been that Macron resign — remains to be seen.
5. China: Europe's divided front in confronting China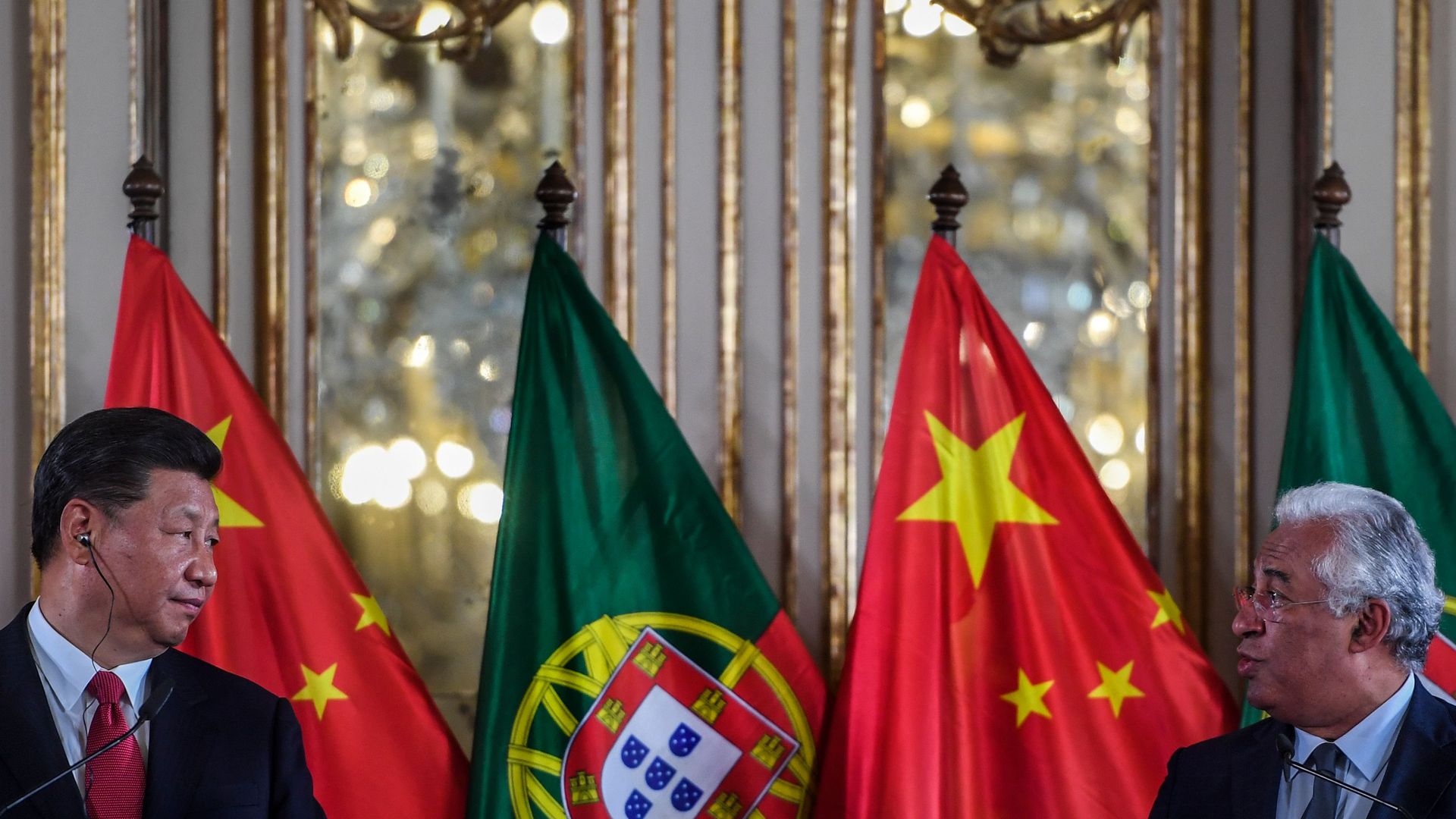 With a wary eye on China, a deal was struck in Brussels last week for closer inspections of foreign investments in "strategic technologies and infrastructure such as ports or energy networks," per Reuters, which noted there was opposition from countries including Greece, Luxembourg, Malta and Portugal.
Chinese President Xi Jinping was in Portugal at the time, where he and his Portuguese counterpart signed a series of memorandums for "enhanced cooperation on trade and education," reports Caixin Global. Among them "was an agreement for Portugal to 'promote' the Belt and Road" initiative.
Meanwhile, just as Chinese telecom giant Huawei was "frozen out" by the U.K.'s leading carrier, "the controversial company won a smaller victory with reaffirmation for its products from Portugal," per Caixin.
The bottom line: Portugal is not alone in playing nice with Beijing. But these instances show that China, with the promise of big investments, can poke holes in European or Transatlantic efforts to confront it.
Go deeper: Axios contributor Bill Bishop joins the Pro Rata podcast
6. A wild tale of Trump and Argentina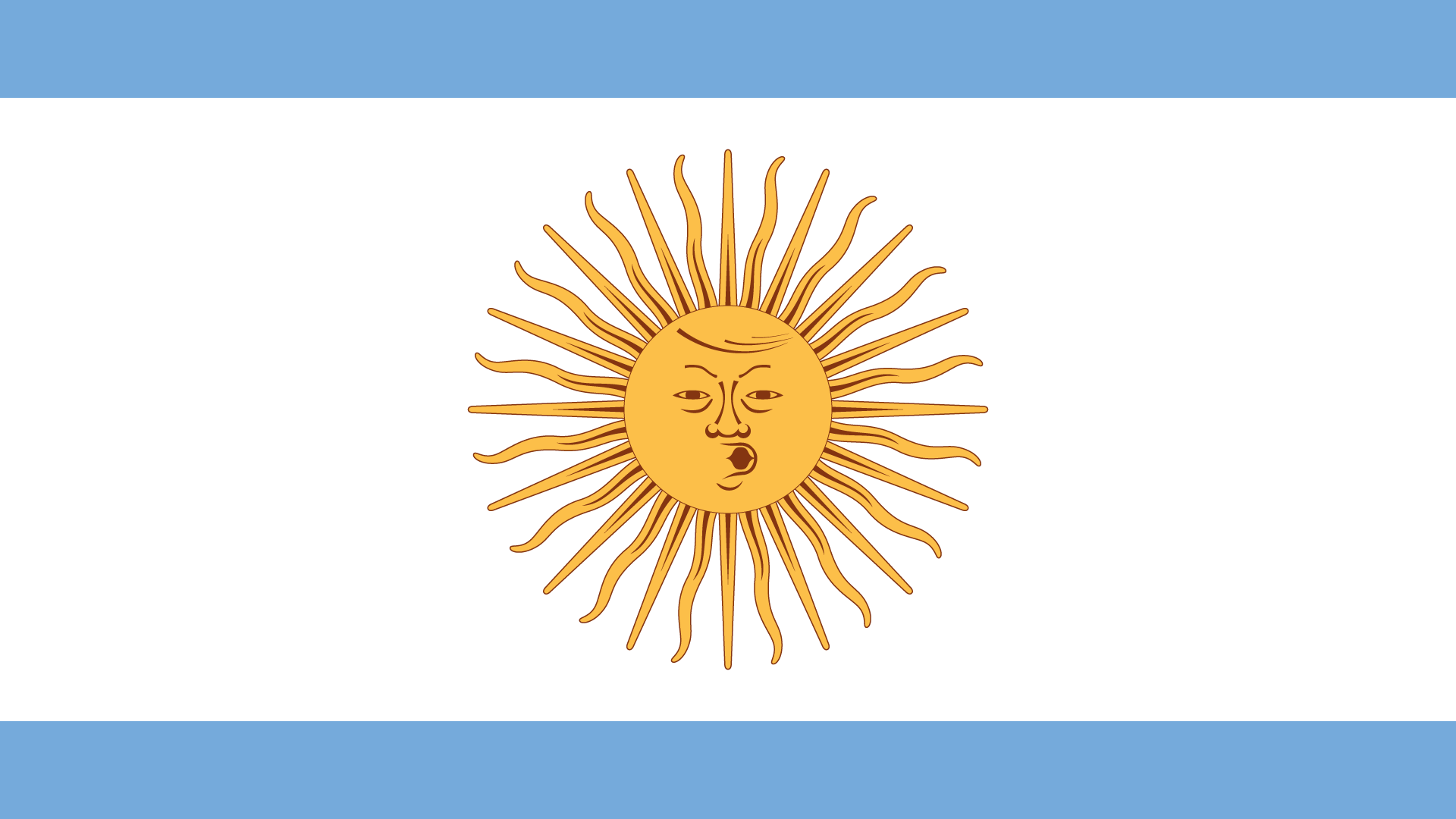 For your reading pleasure ... a condensed version of an amazing anecdote from my colleagues Jonathan Swan and Alayna Treene from Swan's Sneak Peek newsletter:
When Argentine President Mauricio Macri hosted Trump at the G20 summit in Buenos Aires last week, Trump said he'd "been friends with Mauricio for a long time, many years."
But that history wasn't always sunny. Trump met then-teenage Macri while wrangling with his father, a top Argentine developer, over a contentious Manhattan real estate partnership.
The encounter at the G20 reminded some sources of a highly unusual conversation between Macri and then-Secretary of State John Kerry a few months before the 2016 election, at the presidential mansion in Buenos Aires.
Macri told a story everyone in the room found hilarious:
When Macri was running for president, he got a phone call out of the blue from Trump, who told Macri he would help him. "Yeah, yeah," Macri replied, as if he didn't think much of it at the time.
Some days after the call, a big FedEx envelope came in the mail with a check from Trump to Macri's campaign.
Then came the punchline: Macri told the room that when his team went to deposit the check, it bounced.
7. Stories we're watching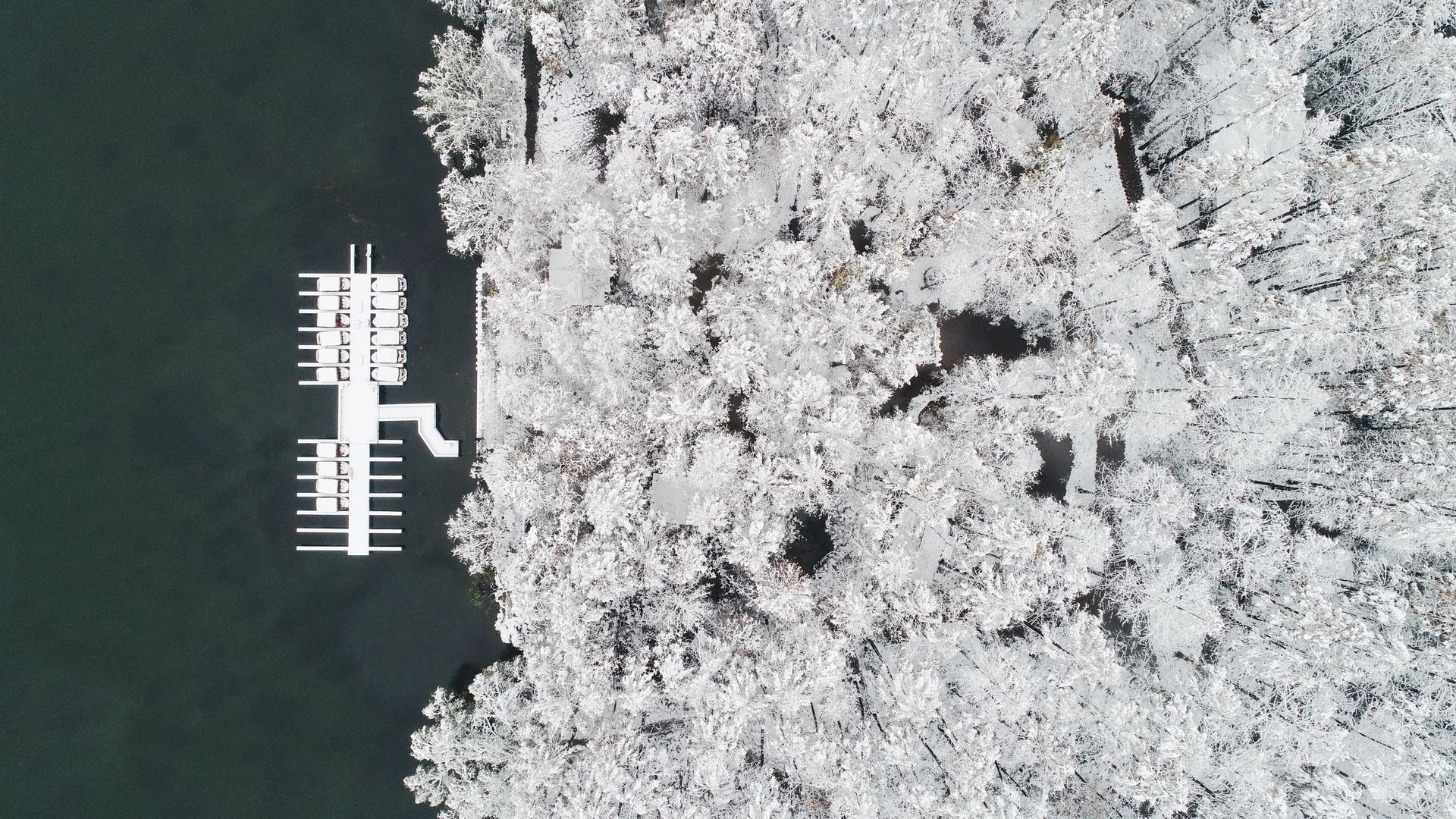 Quoted:
"Of course I don't regret calling the referendum. I made a promise in the election to call a referendum and I called the referendum. Obviously I'm very concerned about what's happening today."
— David Cameron
Thanks for stopping by — see you Thursday evening!