Hello and welcome to Axios World, where two evenings a week — holidays included — we get you up to speed on the most important stories from around the globe.
Thanks for joining me. Please tell your friends and colleagues to sign up here, and I'd love your tips and feedback: lawler@axios.com.
1 big thing: Americans want new NAFTA deal, but not without Canada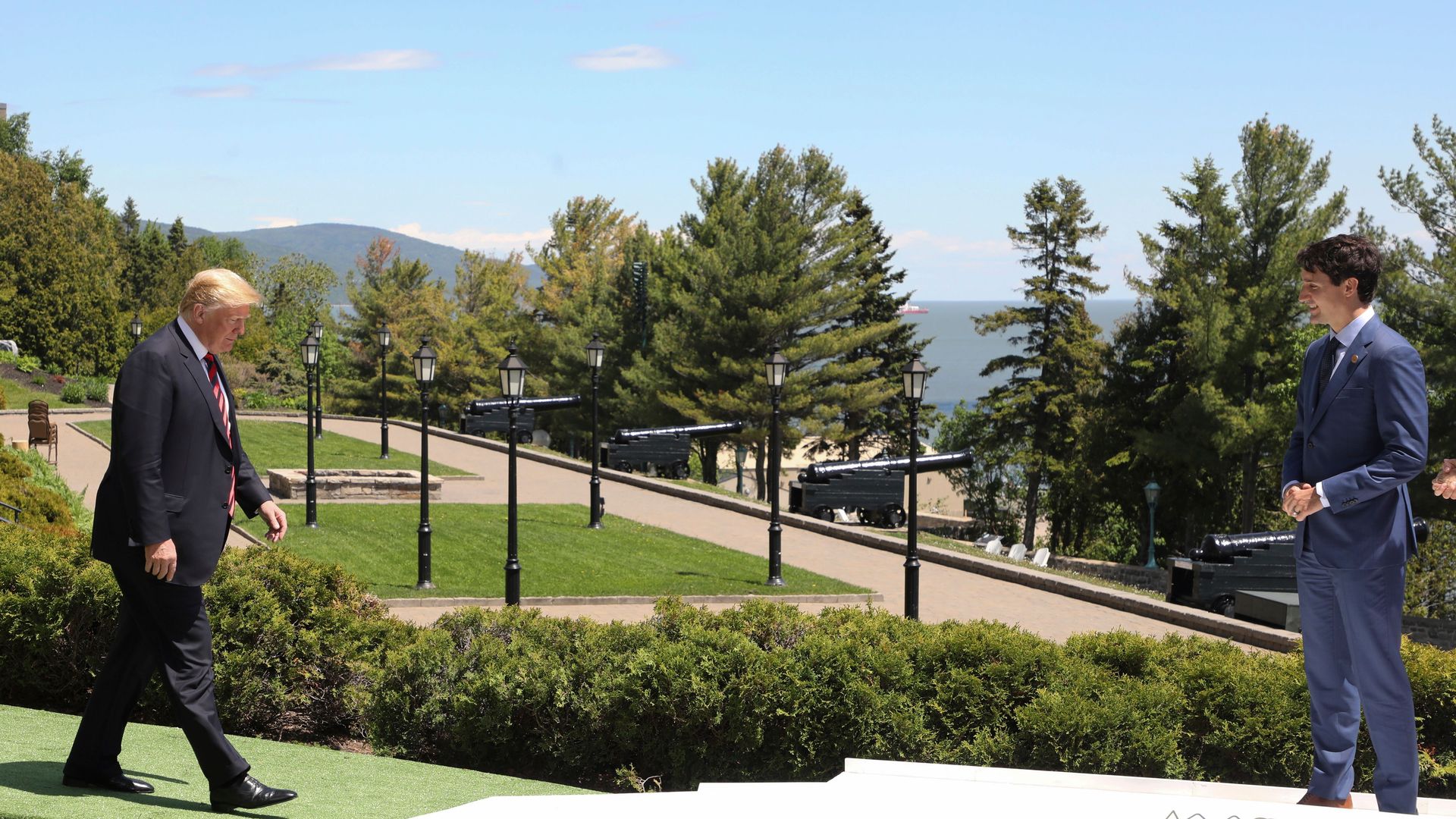 Americans are narrowly in favor of President Trump's renegotiation of NAFTA (50% approve, 45% oppose) but the balance swings the other way when it comes to moving ahead on a deal that excludes Canada, with 49% opposed and 46% in favor.
The bigger picture: Approval of Trump's approach to trade almost exactly matches his overall approval rating according to a new Axios/Survey Monkey poll, with 44% in favor and 53% opposed. It has held steady since July, though Republican support is hardening in favor (60% now strongly approve, up from 52%).
As with every aspect of the Trump presidency, there is a sharp partisan divide. It's particularly notable in this case — Trump has turned a party that once swore by "free trade" into a pro-tariff bloc.
80% of Republicans say Trump should be willing to move ahead on NAFTA without Canada, compared to just 19% of Democrats.
That tracks with a recent Axios/Survey Monkey poll which asked voters whether they were more worried about the U.S. being pushed around by other countries or abandoning its allies. 75% of Republicans chose the former and 89% of Democrats the latter.
Worth noting: Details are relatively scarce on the "understanding" Trump announced with Mexico, so the responses may indicate more about respondents' feelings toward NAFTA and Trump's plan to renegotiate it, rather than the contents of the actual deal.
The latest: Trump announced a preliminary agreement with Mexico on Monday, but missed a deadline Friday to bring Canada into the fold. He has since tweeted: "If we don't make a fair deal for the U.S. after decades of abuse, Canada will be out." Legal hurdles and opposition in Congress make a U.S.-Mexico replacement for NAFTA unlikely. Negotiations with Canada are set to resume on Wednesday.
Bonus: Comparing labor
Here's a look at the average number of hours those employed in selected countries work per year, according to a 2016 OECD report:
Mexico: 2,255
South Korea: 2,069
Russia: 1,974
USA: 1,783
Japan: 1,713
Canada: 1,703
France: 1,472
Germany: 1,363
By the numbers: That means Mexicans, on average, work the equivalent of 58 more 8-hour days than Americans. Germans work 51 fewer.
2. Latin America: Losing what can't be replaced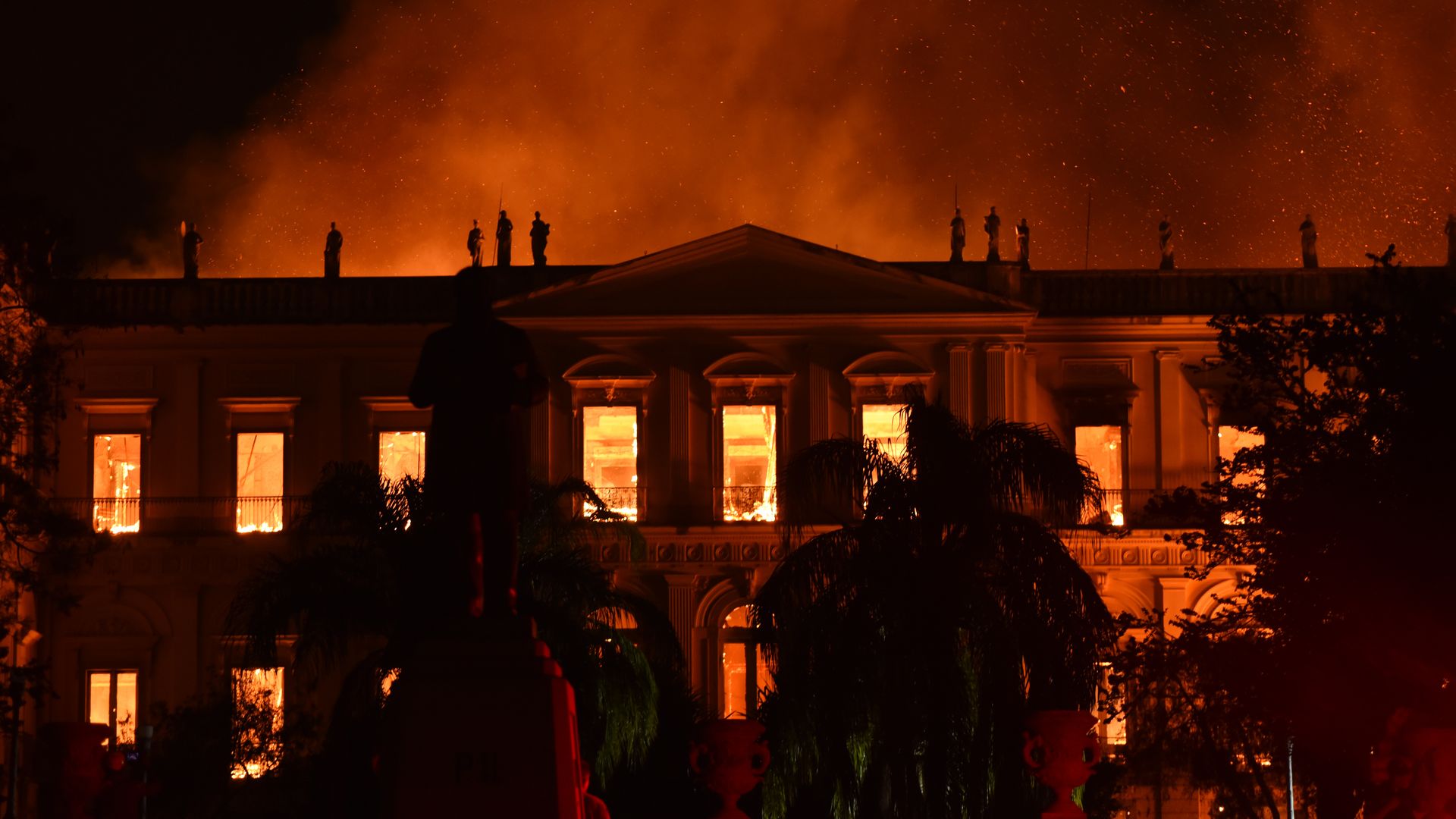 Brazil's Museu Nacional went up in flames Sunday evening, destroying many of the nation's most prized cultural and historical artifacts, Axios' Stef Kight writes.
Why it matters: The museum, founded in a former royal palace in Rio de Janeiro in 1818, was one of the most renowned in Latin America. Now, most of 20 million artifacts are believed to be lost. "Very little will be left," preservation director Joao Carlos Nara told Agencia Brasil, per CNN.
Some of what is feared lost...
One of the Americas' oldest human fossils — the skull and bones of 25-year-old "Luzia" who died around 11,500 years ago, according to National Geographic.
The largest meteorite ever found in Brazil, bones of Brazilian dinosaurs, and Latin America's oldest collection of ancient Egyptian mummies and artifacts.
One of the best collections of indigenous literature. Linguist and activist Urutau Guajajara told the Guardian: "Our memory has been erased."
Pre-Colombian Incan treasures and extensive collections of ancient Greek and Roman artifacts.
"Imagine the Palace of Versailles on fire and you will understand the magnitude of what happened yesterday."
— Marina Amaral
on Twitter
.
Protesters gathered at the museum gates. Anger is growing over a lack of funding and ignored warnings.
3. Middle East: Netanyahu's private message on Palestinian refugees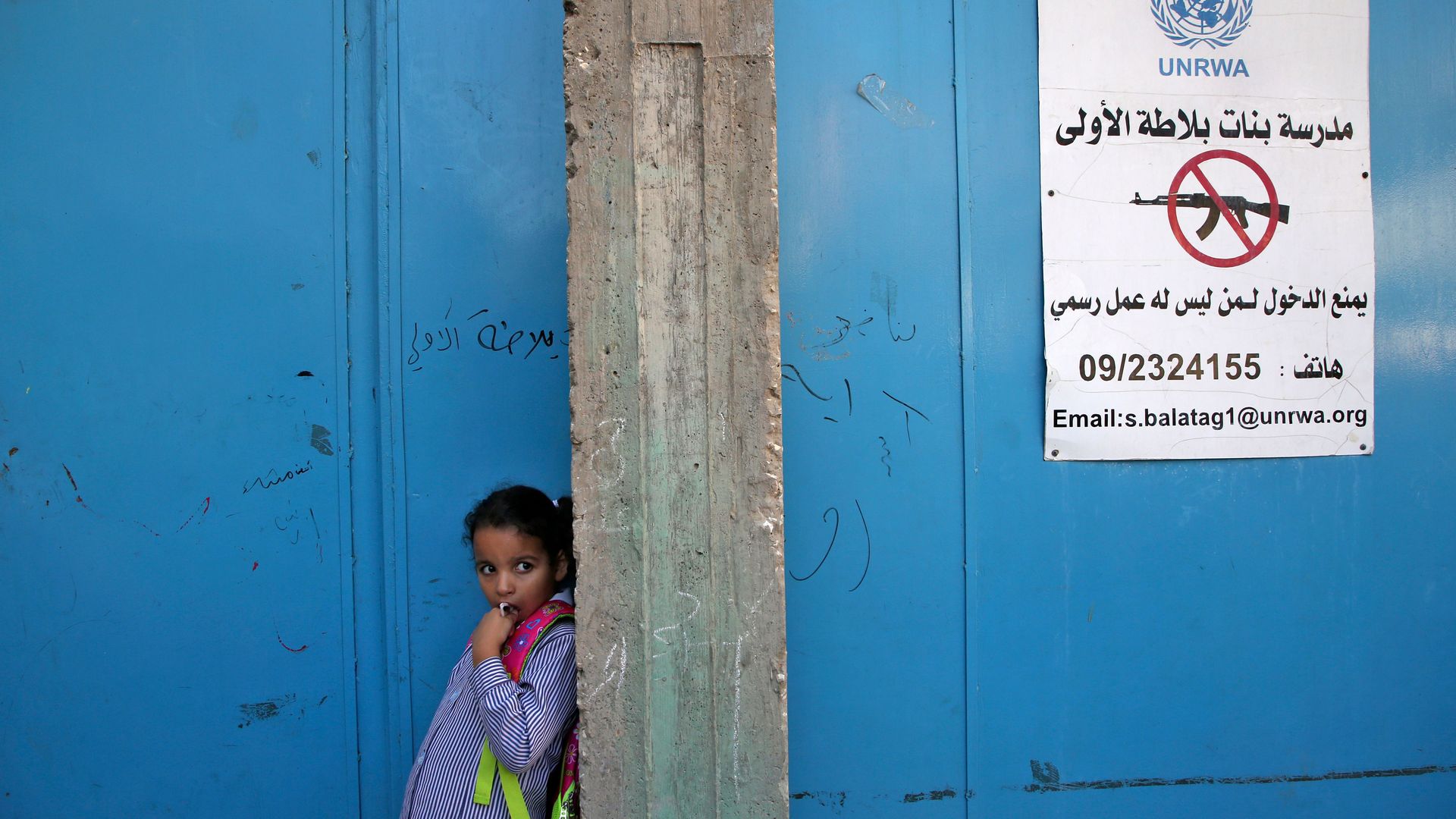 Before the White House announced Friday that it would cut all funding to the UN agency that supports Palestinian refugees, Israeli Prime Minister Benjamin Netanyahu privately conveyed a message that Israel's position had changed — and that it would support a complete cut, Axios contributor Barak Ravid scoops.
Behind the scenes: Netanyahu did not consult Israel's security chiefs, and many top defense and intelligence officials were caught off guard.
Why it matters...
Until several weeks ago, the Israeli policy was that any cut in American funding of UNRWA should be gradual and without any aid cuts to Gaza, due to the fear of a humanitarian collapse and an escalation on the ground.
This position was supported by the IDF, the Shin Bet intelligence service and by the Israeli Ministry of Defense. For a long time, this was also the position conveyed to the White House and Congress by Israeli officials.
Go deeper with Barak's latest reporting...
4. Asia: Reporters sentenced to 7 years in Myanmar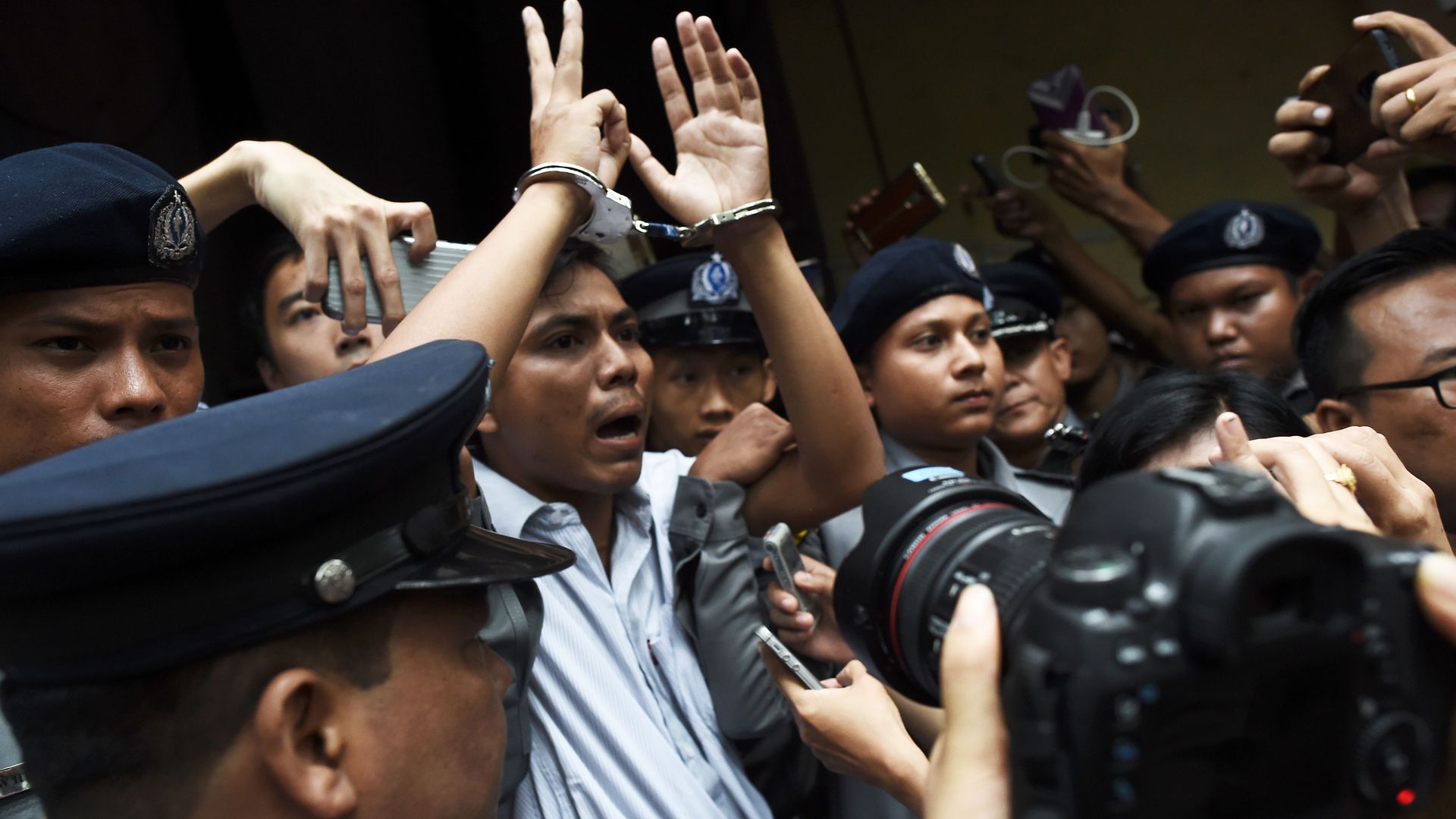 Citing violations of the Official Secrets Act, a court in Myanmar has sentenced two Reuters journalists to seven years in prison. They were arrested last December while investigating the deaths of 10 Rohingya Muslims.
A UN report last week accused Myanmar's military of "killing indiscriminately, gang raping women, assaulting children, and burning entire villages." It called for genocide charges. An estimated 700,000 Rohingya have fled Myanmar to seek refuge in Bangladesh.
Why it matters: The global attention on the crisis is due largely to investigative journalism by reporters like Wa Lone and Kyaw Soe Oo — now facing long jail terms for doing their jobs.
Go deeper: Read the investigation that led to their arrest.
5. China: Three stories to watch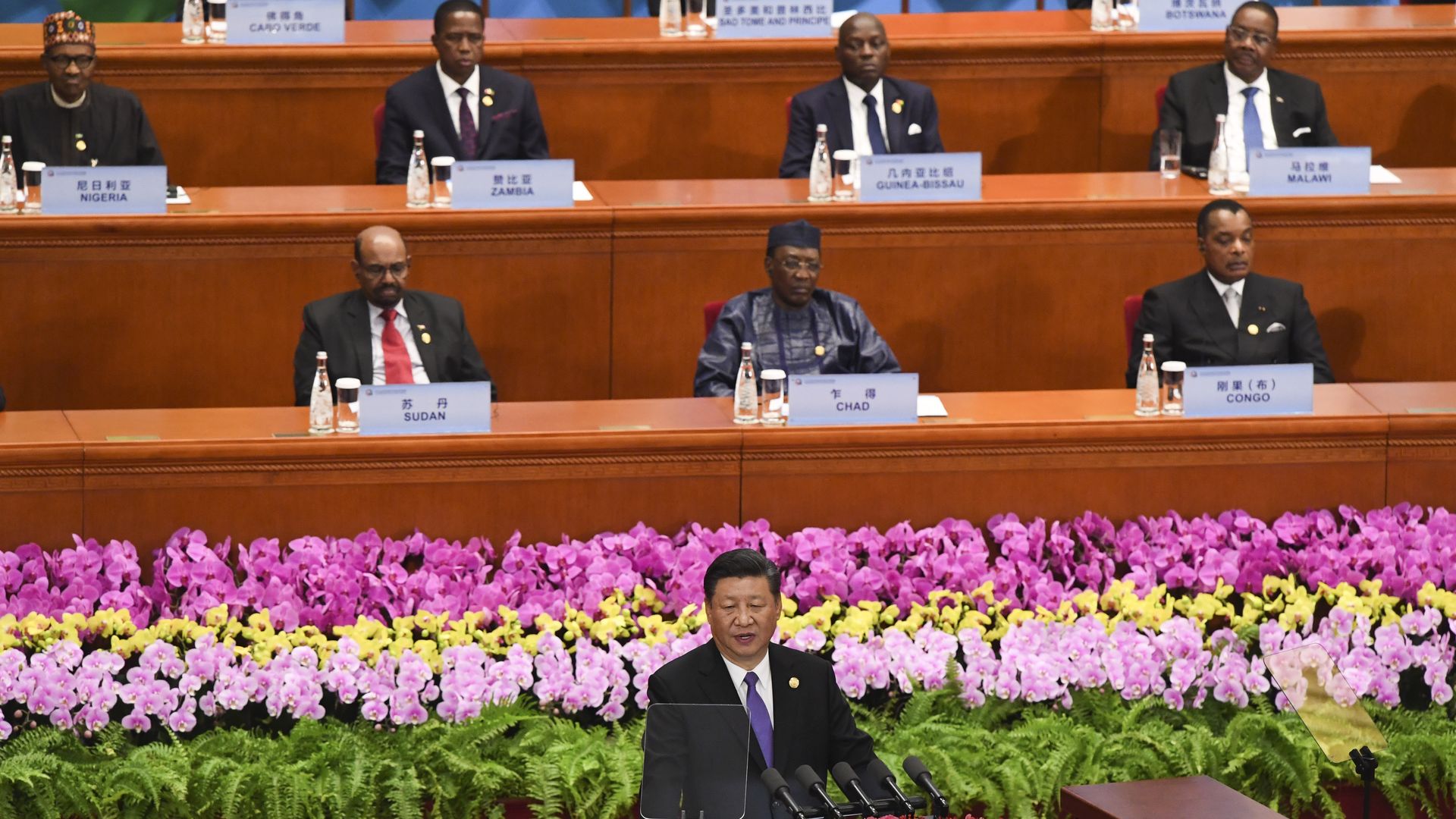 1. Chinese President Xi Jinping is hosting leaders from all but one of Africa's countries in Beijing (eSwatini, previously Swaziland, skipped). He has promised $60 billion in development funding.
Why it matters: Chinese investment is improving African infrastructure and spreading Beijing's influence abroad. It's also trapping some countries under debts they will likely never be able to repay.
2. Richard Liu, founder and CEO of Chinese e-commerce giant JD.com, returned to China today, days after his arrest in Minneapolis on sexual misconduct charges.
The view from China: "News outlets and social media users were consumed on Monday by details of Liu's arrest. His mug shot... was everywhere online. Chinese netizens speculated about how his wife — a celebrity in her own right, known as Sister Milk Tea — might respond. ... The intense reactions... reflect the public's fascination with China's self-made tech tycoons, who have become symbols of the country's rise as a global power," per the NYT.
3. In recent months, hundreds of peer-to-peer lending companies have gone bust in China, erasing investors' life savings, per the Washington Post.
"Over the past decade, millions of investors have sunk their cash into thousands of companies like Qiangqiantong (which roughly translates to Get Rich Quick)."
The promises were the same — steady growth, big dividends and a chance for investors to put financial worries behind. Investors lapped it up. It was once among the largest small-investor cash floods in the world, with as much as $200 billion riding on P2P dreams."
The big picture: "The rise and fall of the investment mania in China also offer a window into the wild and risky side of China's economic boom. The money flows — creating a middle class in a generation — but regulations to protect investors and squeeze out swindlers have lagged far behind."
6. What we're reading: A tale of two popes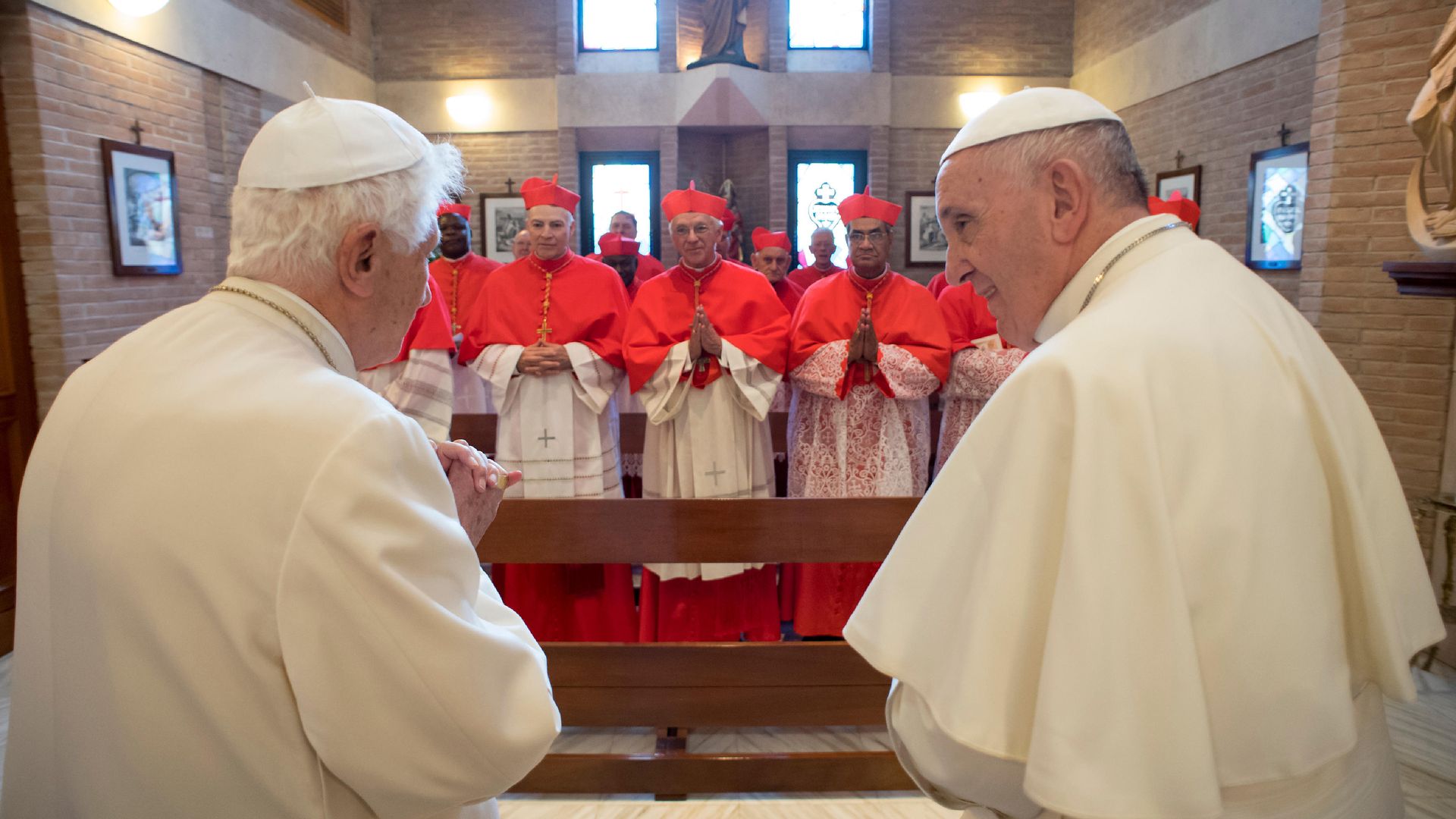 The Washington Post's Chico Harlan and Stefano Pitrelli report from Rome about how the still-living Pope Benedict XVI is looming over the scandals swirling around his successor, Pope Francis:
"At 91, Benedict still largely resembles the firm theologian who stepped down five years ago, when he leaned into a microphone, offered a brief message in Latin and shocked the Roman Catholic Church. He still dresses in papal white. He chose not to revert to his given name, Joseph Ratzinger. Friends say he is frail — he moves with the help of a walker — but he is mentally sharp."
"Benedict has sought to relinquish his public life. He receives occasional visitors in his home, where he lives with a cat, is surrounded by books and has a view from the window of St. Peter's dome. He goes on afternoon walks in the Vatican garden. Official photos occasionally show him meeting with Francis. He has attended public mass infrequently."
"Benedict's silence in this case has been in keeping with his effort to maintain a low profile. But it's also noteworthy because the letter specifically cites Benedict and Francis as knowing for years about the sexual misconduct of a now-disgraced prelate, Theodore McCarrick."
Why it matters: "Some Vatican watchers and insiders say the mere fact of Benedict's 2013 abdication has made the modern papacy more vulnerable, emboldening voices of dissent. They say it's hard to imagine a letter like the one released last week by Archbishop Carlo Maria Viganò, provoking Pope Francis with a call to resign, without Benedict having created the possibility that modern popes might give up their seats before death."
7. Stories we're watching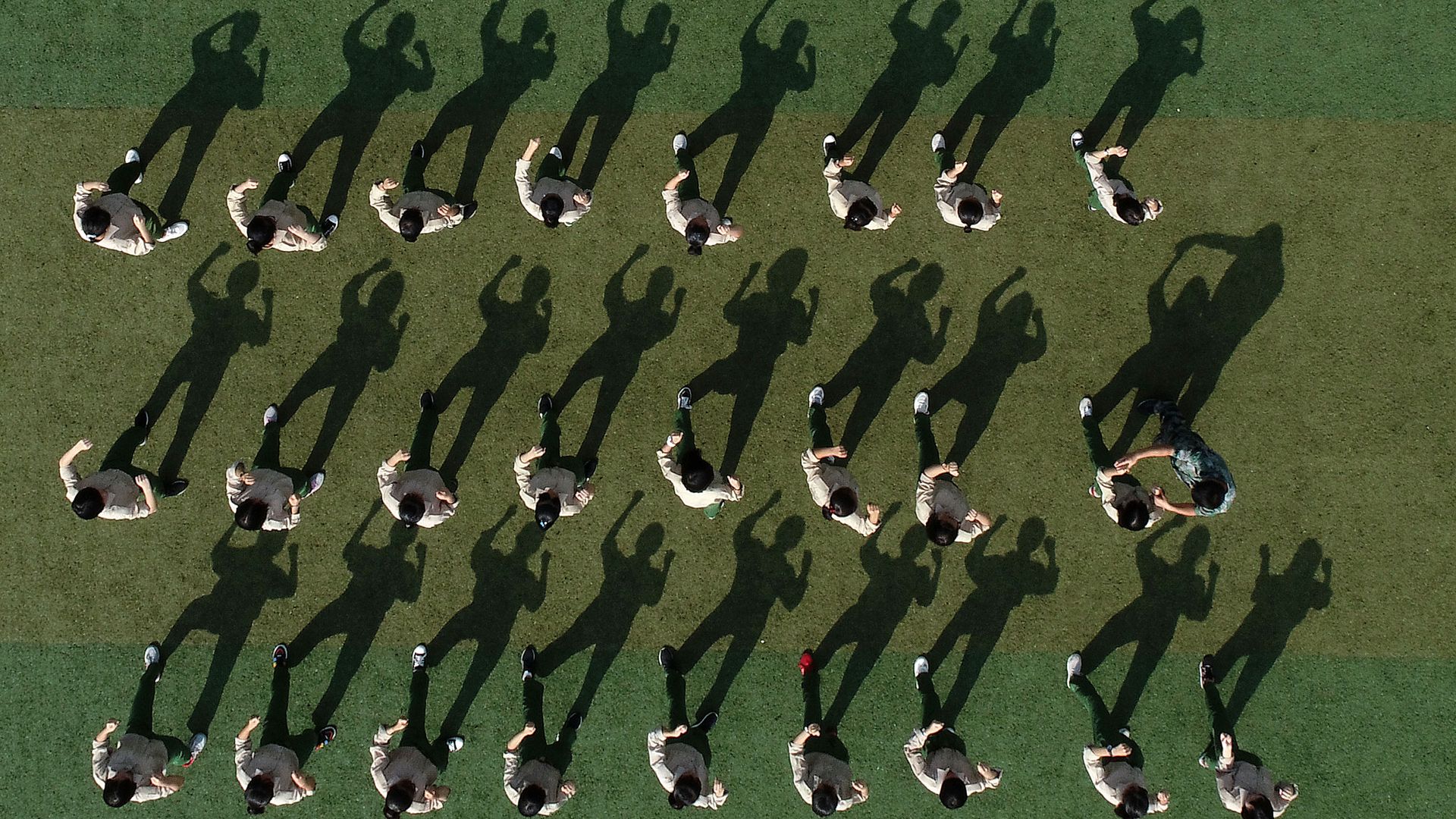 Quoted:
"I am afraid, the inevitable outcome is a victory for the EU, with the U.K. lying flat on the canvas with 12 stars circling symbolically over our semi-conscious head."
— Boris Johnson, writing in the Daily Telegraph
"There are no new ideas in this article to respond to."
— Downing Street's response
Thanks for reading — see you Thursday evening!