Welcome to Axios World, where two evenings a week we break down what you need to know about the big stories from around the globe.
1 big thing: U.S. military threat looms over Venezuela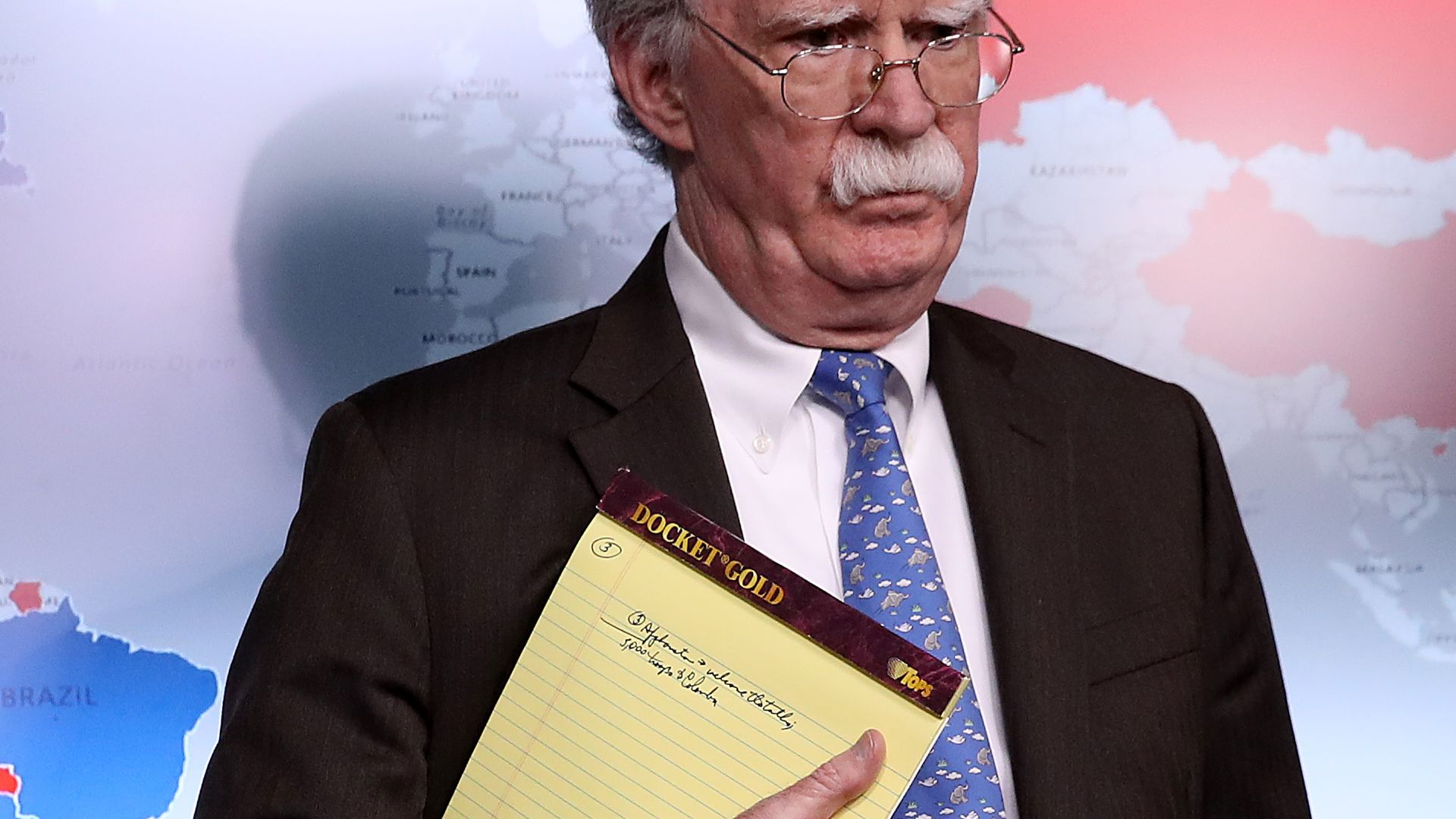 National security advisor John Bolton took the podium in the White House briefing room today with a notepad containing a striking sentence: "5,000 troops to Colombia."
Between the lines: Bolton's announcement had nothing to do with troops — it was about sanctions on Venezuela's state-owned oil company, PDVSA. Asked hours later about the significance of the message, captured by AP photographer Evan Vucci, a White House spokesman said only: "As the President has said, all options are on the table." Rhetoric like that has kept the possibility of U.S. military intervention looming over the power struggle in Caracas.
Catch up quick:
The new sanctions are an indication the Trump administration will use all economic and diplomatic levers at its disposal to undercut Nicolás Maduro's regime and boost his rival for power, National Assembly President Juan Guaidó, whom the U.S. and several other countries have recognized as interim president.
Treasury Secretary Steven Mnuchin said proceeds from the sale of Venezuelan oil to U.S. companies will not be allowed to flow to Maduro's government, unless and until PDVSA recognizes Guaidó.
Maduro denounced the move, saying Trump "will have blood on your hands," and calling on PDVSA to seek legal recourse.
What to watch:
"Venezuela is very reliant on the U.S. for its oil revenue. The country sends 41% of its oil exports to the U.S. Critically, U.S. refiners are among the few customers that pay cash to Venezuela for its oil ... because shipments to China and Russia are usually taken as repayment for billions of dollars in debts," per AP.
The White House is hoping that if it deprives Maduro of cash, the Venezuelan military will have no reason to stay loyal to him, Axios' Jonathan Swan reports.
The Trump administration had avoided oil sanctions in the past, out of concern they'd deepen the suffering of the Venezuelan people, raise oil prices and hurt U.S. companies.
The move could also strengthen the argument, made repeatedly by Maduro, that Venezuela is "the victim of a US conspiracy." Maduro, who claimed Sunday that Trump "despises Latin America," clings to his anti-U.S. credentials as one of his few remaining sources of support.
That brings us back to Bolton, who stated again today that the U.S. "will hold Venezuelan security forces responsible for the safety of all U.S. diplomatic personnel, the National Assembly and President Guaidó. Any violence against these groups would signify a grave assault on the rule of law and will be met with a significant response."
Bolton refused to define what a "significant response" might look like saying only, yet again: "The president has made it very clear on this matter that all options are on the table."
2. Axios Video: Is global capitalism broken?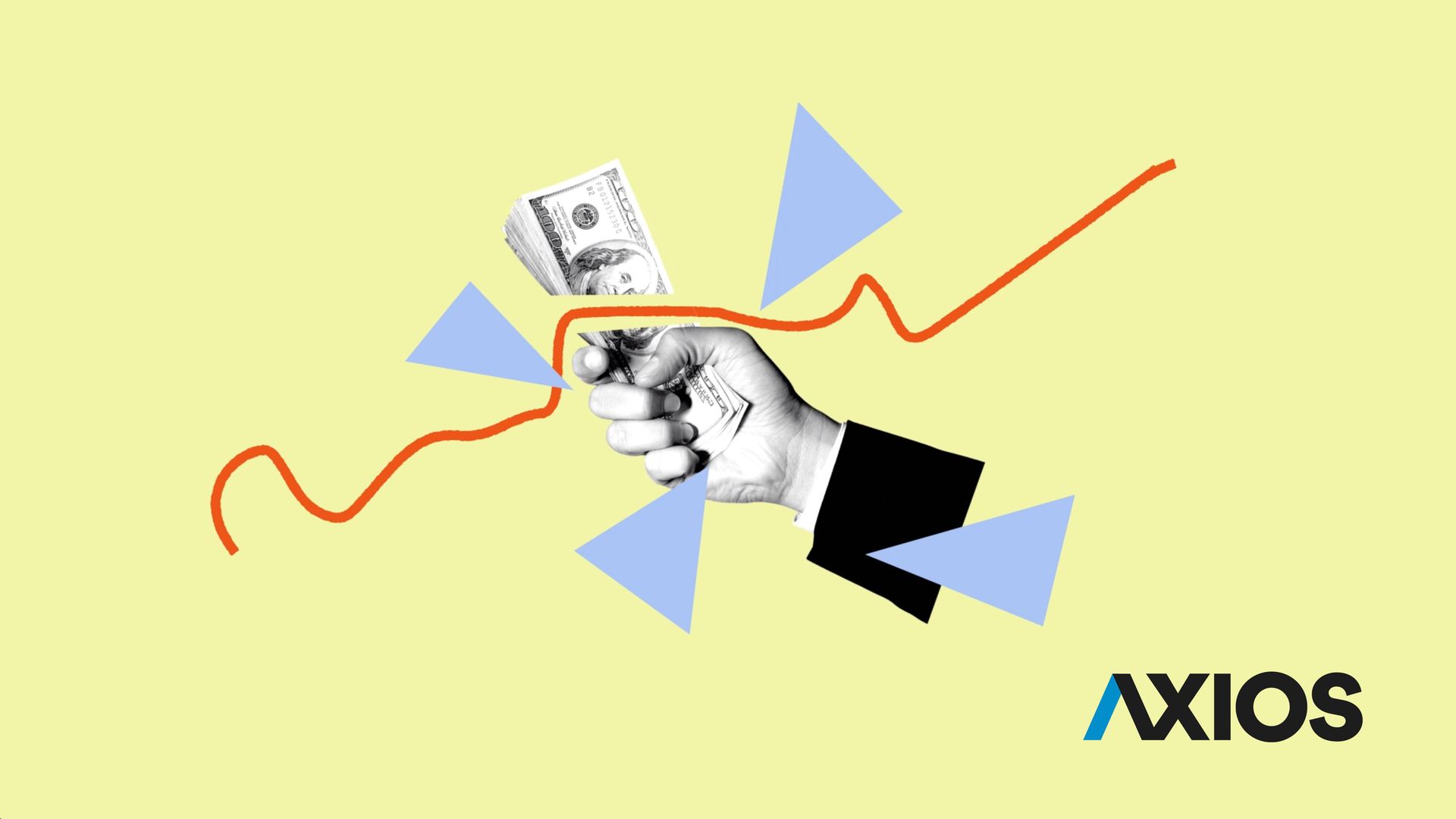 We set out for Davos last week planning to probe a vital question in our conversations with business leaders and experts: Why is so much of society being left behind, and what should we do about it?
My brilliant Axios video colleagues Eli Sinkus, Jimmy Shelton and Megan Foley documented that journey.
Behind the scenes: There's been a lot of debate about whether the annual gathering of the rich and powerful in the Swiss Alps is good or bad for the world. I don't know the answer. What I do know is it gave me the opportunity for a number of really fascinating conversations.
A few snippets from my notebook:
Ben Pring, director of the Center for the Future of Work at Cognizant, on the mood at Davos: "The paradigm is shifting. ... If you tried to make a case for winner-takes-all, trickle down economics here this week, you wouldn't get much of a hearing,"
Brian Gallagher, CEO of United Way: "This year, what's interesting is you hear business leaders ... understand that they may have to slow down the integration of the global economy in order to let the rest of society catch up. That's the first time I've heard it here."
Historian Adam Tooze told us that in order to fix systemic inequality, America could (and should) take on criminal justice reform, raise tax rates on the wealthy, reform education and enforce anti-trust policy. But "if one did all this, you would still only be France," home of the Yellow Vests.
Christopher Eisgruber, president of Princeton University: "We've broken the social compact. ... At some point, people decided they didn't want to pay to educate other people's kids."
Go deeper: Read our Davos Deep Dive.
Bonus: March of the billionaires
The world's billionaires may be getting nervous, but they're doing just fine for now. My colleague Felix Salmon had a look in his weekly Edge newsletter.
Felix notes: "The world's billionaires increased their wealth by $2.5 billion per day in 2018. There are now more than 2,200 of them. The amount of wealth stored in offshore tax havens was estimated at $7.6 trillion in 2015."
3. Afghanistan: U.S. and Taliban move toward peace deal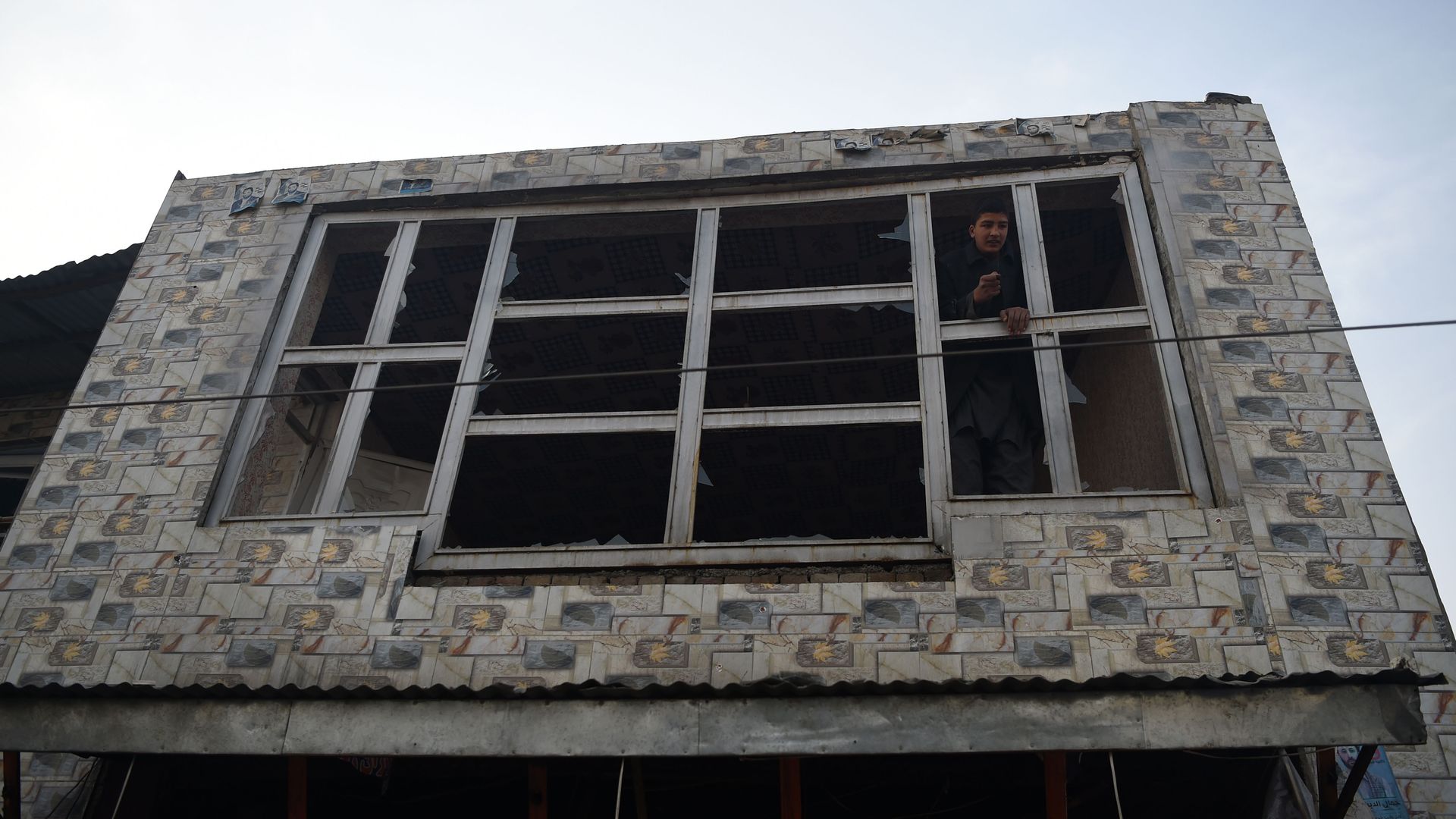 After coming up short in many previous talks, the U.S. and the Taliban are now signaling they're willing to come to an understanding on key demands long made by each side, Michael Kugelman of the Wilson Center writes for Axios Expert Voices.
The framework would provide "a Taliban guarantee that Afghan soil wouldn't be used by terrorists — followed by the possibility of a U.S. troop withdrawal and Taliban concessions that include a cease-fire and agreement to hold formal negotiations with Kabul."
Why it matters: "This isn't just a case of several Taliban factions trying to test the waters and seeing what the U.S. has to offer. The Taliban has sent several of its top leaders to the negotiations — high-ranking officials who would not show up just for informal chats with the Americans."
Kugelman points out that the Taliban has a habit of walking back initial reports on progress, so "until Taliban messaging becomes more positive, expectations of a deal should be kept in check."
What to watch: "The Afghan government is understandably unhappy for being left out of the conversation thus far, so Washington will have to accommodate it if these fledgling efforts toward peace are to grow more promising."
"Will the U.S. insist on guarantees that the Taliban honors Afghanistan's constitution and doesn't try to undercut hard-earned women's rights?"
"Will the U.S. hold off on any troop withdrawal plan until there are clear assurances that the Taliban is committed to declaring a cease-fire and launching talks with Kabul?"
The bottom line: "The Taliban has plenty of leverage and it's negotiating from a position of strength. If it doesn't like where things are going, its leaders can easily back out, undercutting the encouraging progress made in the last few days."
Go deeper:
4. China and Canada: Huawei headaches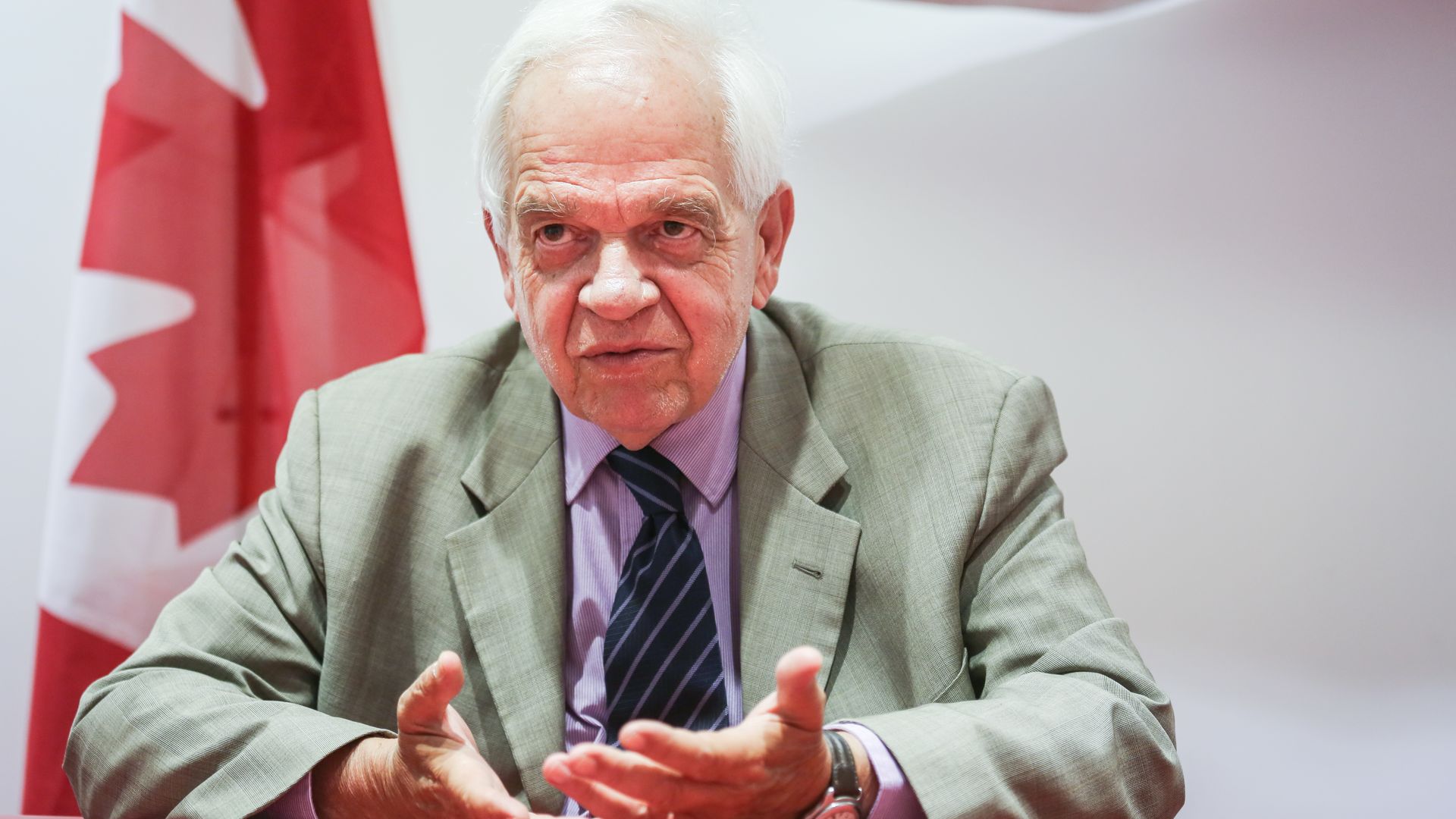 The U.S. Justice Department today charged Meng Wanzhou, the CFO of Chinese electronics giant Huawei, with violating Iran sanctions. Meng was arrested last month in Canada, where legal proceedings around her possible extradition to the U.S. are ongoing.
That news comes two days after Prime Minister Justin Trudeau requested and received the resignation of John McCallum, Canada's ambassador to China, after McCallum told reporters it would be "great for Canada" if the U.S. dropped its extradition request.
What to watch: Trudeau has been criticized by some within his Liberal Party for firing McCallum and by the opposition Conservatives for not firing him immediately. The Huawei affair could prove an election year headache for the prime minister, who nonetheless looks likely to win another term in October.
Meanwhile, in Beijing: Chinese President Xi Jinping used a 4-day seminar with provincial and ministerial-level officials to stress that the Communist Party should prepare for heightened risks across every dimension this year, Axios contributor Bill Bishop writes:
Why it matters: "He is laying the groundwork for even more ideological tightening and enhanced social control in face of the economic issues and the many sensitive anniversaries in 2019. These include the 100th of the May Fourth Movement, the 30th of the Tiananmen Square crackdown, and the 70th of the founding of the PRC."
The bottom line: "The Year of the Pig looks like it may be an especially nasty, brutish year in China," Bishop writes.
Go deeper: Isolated Canada faces China, Saudi Arabia
5. Africa: Unrest and elections spook investors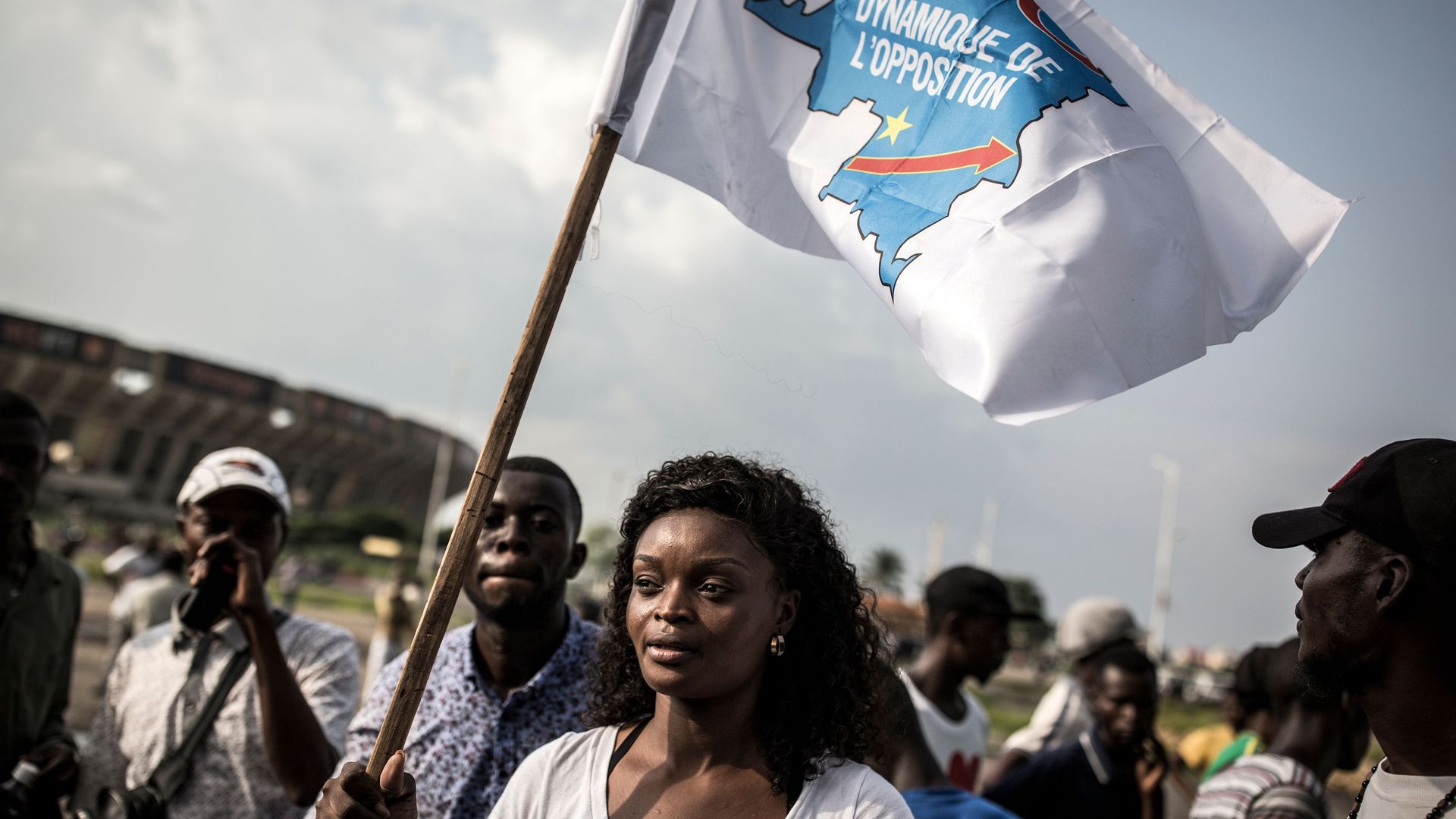 Paulo Gomes, founder of Constelor Investment, writes for Axios Expert Voices that "recent and potential civil unrest will result in lower investment in a region of the world that needs it most."
Yes, but: "Broad perceptions of political risk blind investors to opportunities in Africa, which hosts half of the world's fastest-growing economies. Over the next five years, 20 African economies are expected to grow at 5% or higher, outpacing the 3.6% rate for the world economy."
6. Where do you come from, where do you go?
There are more people around the world than ever before living in countries other than the one they were born in.
As a new Pew report shows, a growing proportion of those migrants are from the Middle East and Africa.
Behind the numbers: "The Latin America and Caribbean region was the world's fastest-growing source of international migrants from 1990 through 2010. However, growth in the number of emigrants from this region has slowed dramatically in recent years — due in large part to a slowdown of people leaving Mexico."
7. Stories we're watching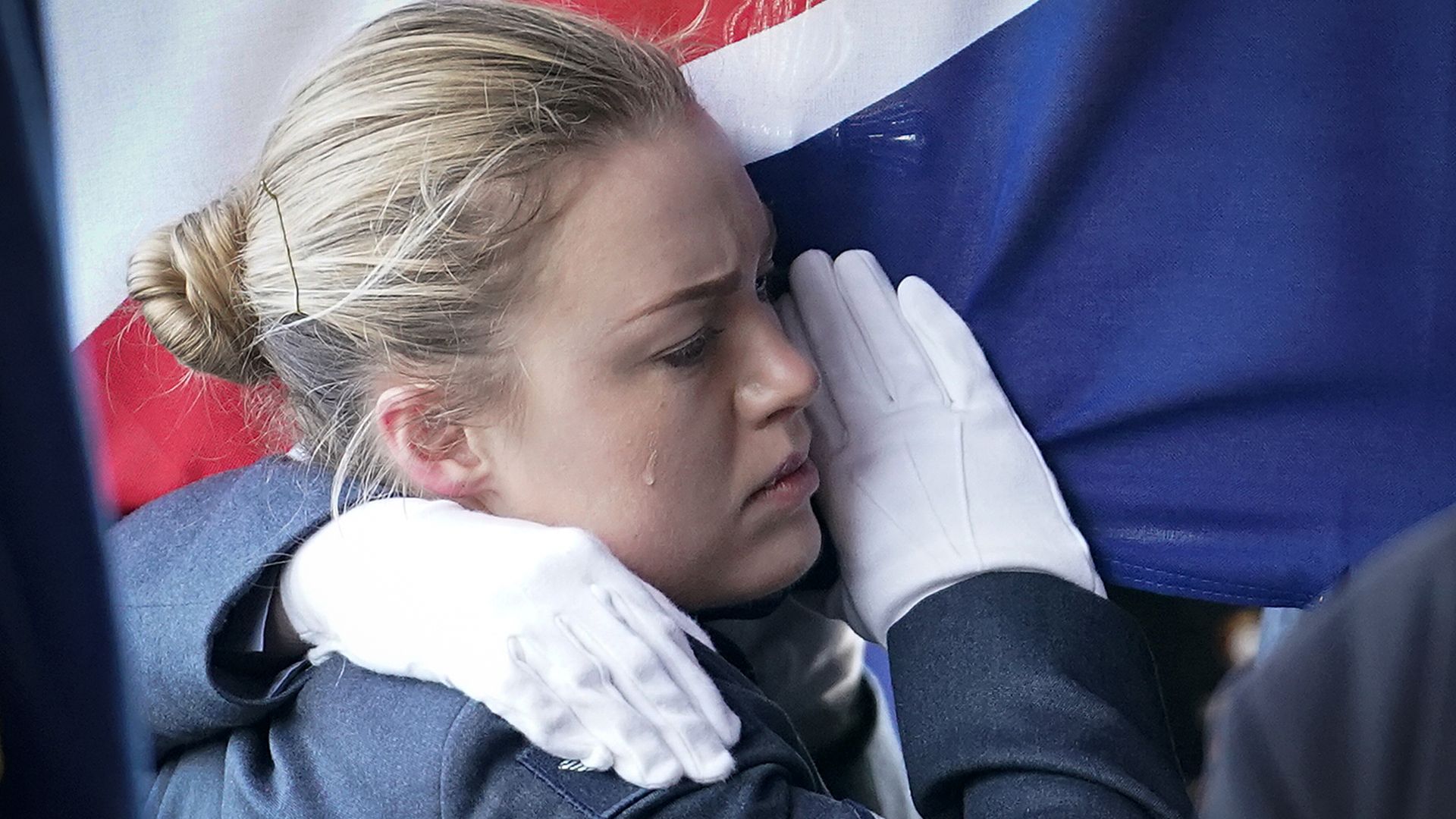 Quoted:
"We are proud of the success of Emirati women and their role is central to shaping the future of the country. Gender balance has become a pillar in our governmental institutions."
— Dubai Media Office
congratulates
the four winners of the UAE's gender equality awards. They were all men.
Thanks for stopping by — see you Thursday evening!