Welcome to Axios World, where two evenings a week we break down what you need to know about the big stories from around the globe.
In this mid-August edition we zoom out from the headlines and examine some big trends that will shape the decades to come. Let me know what you think, and please tell your friends and colleagues to sign up here.
1 big thing: A world of boomtowns
As of 2000, the population of Lagos, Nigeria, was roughly 7.2 million, somewhere between those of greater Philadelphia and Chicago. By 2030 it will be 24 million, nearly as large as metropolitan New York and London — combined.
Why it matters: We're in the midst of a global megacity boom, and nowhere are cities growing faster than in sub-Saharan Africa, where the number of citydwellers will triple by 2050 to 1.3 billion. Rapid urbanization and everything that comes with it — economic opportunity, social turmoil, environmental upheaval — is reaching nearly every corner of the globe.
By the numbers...
In 1950, 750 million people worldwide lived in cities — most of them in Europe or North America. The majority of the global population lived in rural areas until 2008.
Now, 55% of the world's population (4.3 billion people) lives in urban areas. That will jump to 68% (6.6 billion people) by 2050.
Asia added 1 billion urban residents between 1950 and 2000, and another 900 million since. The continent is home to more than half of the world's urban population and 17 of the 31 global megacities of 10 million or more people.
Africa's urbanization boom is just beginning. A decade ago, it had about half as many urban residents as Europe. A decade from now, it will have more. Two decades after that, in 2048, it will have twice as many.
Zoom in: Nigeria's population is growing, and urbanizing, with staggering speed. It's set to surpass the U.S. to become the third most populous on earth by 2050.
There are already 8 times more Nigerians living in cities than there were in 1975. All of the country's five largest cities are expected to roughly match Lagos' breathtaking growth, meaning they'll have to accommodate at least 70% more people by 2030.
Zoom out: Urbanization is also yielding cities of unprecedented size.
As of 1975, there were three metro areas with at least 10 million people — Tokyo, New York and Mexico City. A list of the 10 largest cities at that time would have included Paris (now 25th), Moscow (22nd) and Los Angeles (21st).
Now there are 31 such megacities, and the UN projects 10 more will join the list by 2030. All but one (Bogotá) are in Africa or Asia.
We may soon need a new definition of megacity. There will be 14 cities with at least 20 million people — including Lagos and Kinshasa, in the Democratic Republic of the Congo — by 2030.
Why it matters: Urbanization can be a massive engine for economic growth — supplying labor, cutting transport costs and encouraging competition and collaboration. It can also put a massive strain on resources like water and housing.
Note: All population estimates and projections via the UN.
2. China's plan to dominate nuclear power
If China achieves the targets outlined in its Energy Development Strategy Action Plan, it will become the world's nuclear energy leader and fundamentally change the global trajectory of the nuclear power industry, Axios' Zach Basu writes.
China is the world's largest consumer of energy, but in transitioning to a more sustainable pattern of economic growth, its government has committed to moving away from coal toward cleaner, lower carbon fuels, per the 2018 BP Energy Outlook.
The country's nuclear sector relies almost exclusively on light water reactors, long considered "a safe bet" and the international norm for nuclear power, according to Mark Hibbs, a senior fellow in Carnegie's Nuclear Policy Program. But since the 1980s, China has been engaging in research and development of "fast-neutron" reactors, which are vastly more efficient.
Until now, no country has succeeded in bringing this technology to an industrial scale because of the complexity, high costs and safety risks, so if China were to successfully convert its R&D into commercial deployment it would significantly change the landscape of nuclear energy.
The big picture: It's not a foregone conclusion that China will follow through on its plans, especially with the public resistance stemming from the 2011 Fukushima meltdown in Japan. But if the country succeeds in surmounting the political risks and commercializing advanced nuclear systems, there will be a push worldwide to generalize these achievements beyond China's borders.
3. China's plan to dominate the internet
Xi Jinping is ramping up China's efforts to control speech on the internet at home and export that more restrictive model abroad, Adam Segal details in Foreign Affairs:
"Given China's size and technological sophistication, Beijing has a good chance of succeeding — thereby remaking cyberspace in its own image. If this happens, the internet will be less global and less open."
China is trying to pioneer what it calls "cyber-sovereignty," Segal writes, or "a world of national Internets, with government control justified by the sovereign rights of states." That's in direct conflict with the U.S.-led vision of the internet as open, interoperable, reliable, and secure.
Axios' Shannon Vavra has three big things to watch:
China is graduating more science and engineering students than any other country and contributing 20% of the global investment in research and development. Experts say China could well become the dominant force in artificial intelligence within a decade.
China's efforts at information control are shaping the way even massive U.S. companies conduct business. Just today, about 1,000 Google employees signed a letter asking for more transparency about the project to bring a censored version of Google to China.
China is exporting data analysis, cloud storage, and surveillance to countries in Africa and the Middle East that are likely to support Beijing's vision of the internet's future.
Go deeper: Read the full piece.
Update: How a CIA spy ring collapsed
4. Middle East: 30,000 ISIS fighters in Iraq and Syria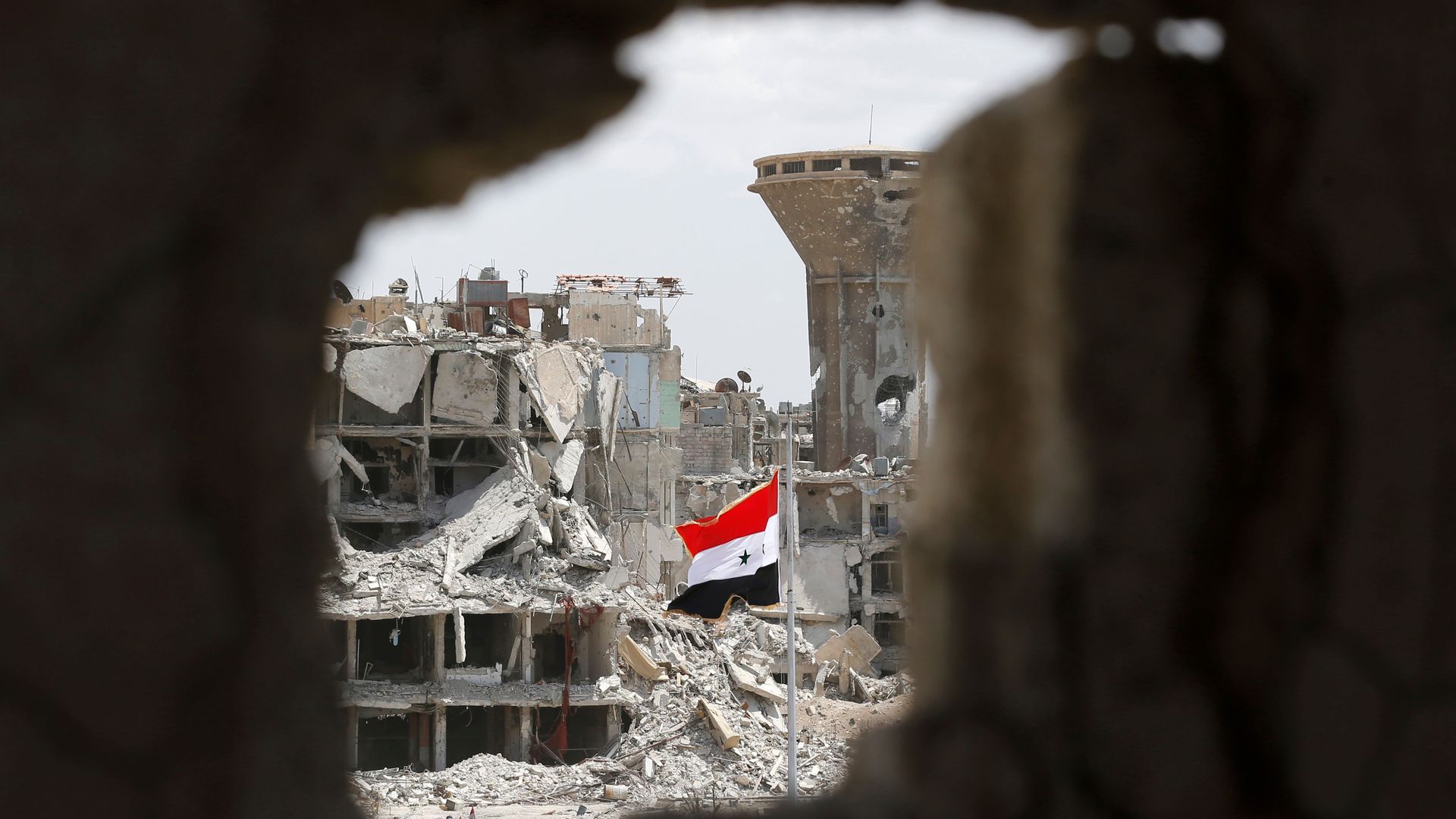 There are believed to be around 30,000 ISIS fighters across Iraq and Syria, according to two new reports from the Pentagon and the UN, far higher than previous estimates, Axios' Haley Britzky writes.
The U.S. Lead Inspector General report cites a Pentagon estimate of "15,500 to 17,100 ISIS fighters" in Iraq, and around 14,000 in Syria.
There has been "an overall decrease in violence" in Iraq, per the report, but ISIS fighters are still present, acting in "small cells" and continuing to plant explosives, carry out kidnappings and "mount terrorist attacks."
The UN Security Council report estimates ISIS membership in Iraq and Syria "to be between 20,000 and 30,000 individuals, roughly distributed between the two countries."
"Despite the damage to bureaucratic structures of the so-called 'caliphate,' the collective discipline of ISIL is intact," the report states.
The UN report finds that travel by foreign fighters to join ISIS in Iraq and Syria "has essentially come to a halt," but the flow of fighters returning home is "slower than expected."
Between the lines: Michael Dempsey, former acting director of national intelligence now at CFR, writes for Axios that ISIS is focused "on keeping a toehold in Iraq and Syria and embedding its supporters into local populations."
5. Europe: Crises, old and new
Greece is set to graduate its third and final bailout package this month, officially capping the largest sovereign debt restructuring in global history, Axios' Zach Basu writes.
The bigger picture: A decade after the global financial crisis, Europe has largely recovered from the economic damage that forced five countries to seek bailouts. But with an economy that continues to sputter after eight years of financial assistance, Greece has a long way to go.
Meanwhile... The latest round of Brexit negotiations kicked off today in Brussels, with just two months to go before October's EU Summit — widely seen as one of the last feasible dates to secure a withdrawal treaty.
The EU's Brexit negotiators reportedly fear that the British secret service has bugged their devices, according to The Telegraph. Regardless of whether that's true, the accusations themselves are a grim indication of the tensions between the negotiating parties.
Go deeper: What to watch on Brexit talks ; Europe 10 years after the crash.
6. Imperial legacies shape today's politics
Eurasia Group's Alex Kliment asks in the latest Signal newsletter: How do long-dead empires continue to shape politics and prosperity in today's world? Two answers...
All roads that led to Rome lead to prosperity too. It's generally accepted that building better infrastructure is a way to boost economic growth and prosperity. But a new study suggests those benefits can last for hundreds, even thousands of years.
A team of Danish researchers has found that areas of Europe where the Romans built the most roads are generally more economically prosperous today. The finding is doubly intriguing when you consider that, as the researchers point out, the Romans built roads primarily for military reasons rather than economic ones.
The P/Russian divide: The imperial border that once divided today's Poland between the Russian empire and the Prussian empire correlates almost exactly with the electoral map in elections since the return of democracy in 1989.
Voters in the Western areas that used to be part of the Prussian empire, which invested more heavily in industrialization and development, have tended to vote for more socially liberal parties, while voters in the historically less developed parts of the country once under Tsarist control have tended to favor more conservative and nationalistic parties.
7. Stories we're watching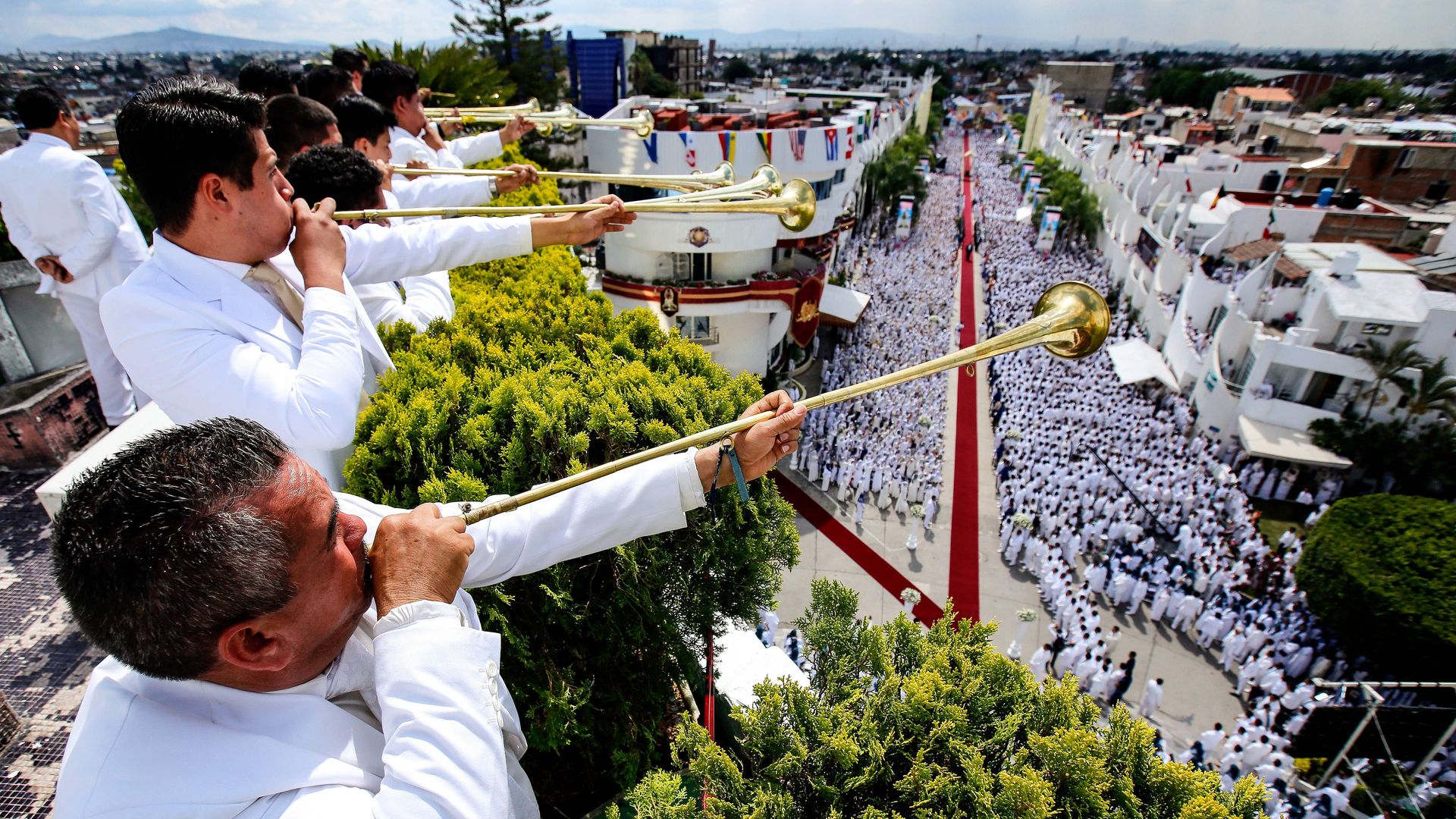 Thanks for reading — see you Monday evening!