Welcome to Axios World, where two evenings a week we break down what you need to know about the big stories from around the globe. Please tell your friends and colleagues to sign up here. Two quick plugs:
We have a TV show! It premieres this Sunday at 6:30 ET on HBO. Tune in! This is an exciting adventure for Axios, and I'm curious to hear what you all think.
We need your feedback! Please take 3 minutes and tell us what you like about our newsletters and how we can improve. It really helps.
Situational awareness: State Department spokesperson Heather Nauert is being "strongly considered" to replace Nikki Haley as U.S. ambassador to the United Nations, Axios' Jonathan Swan reports.
1 big thing: Trump's allies against the "Troika of Tyranny"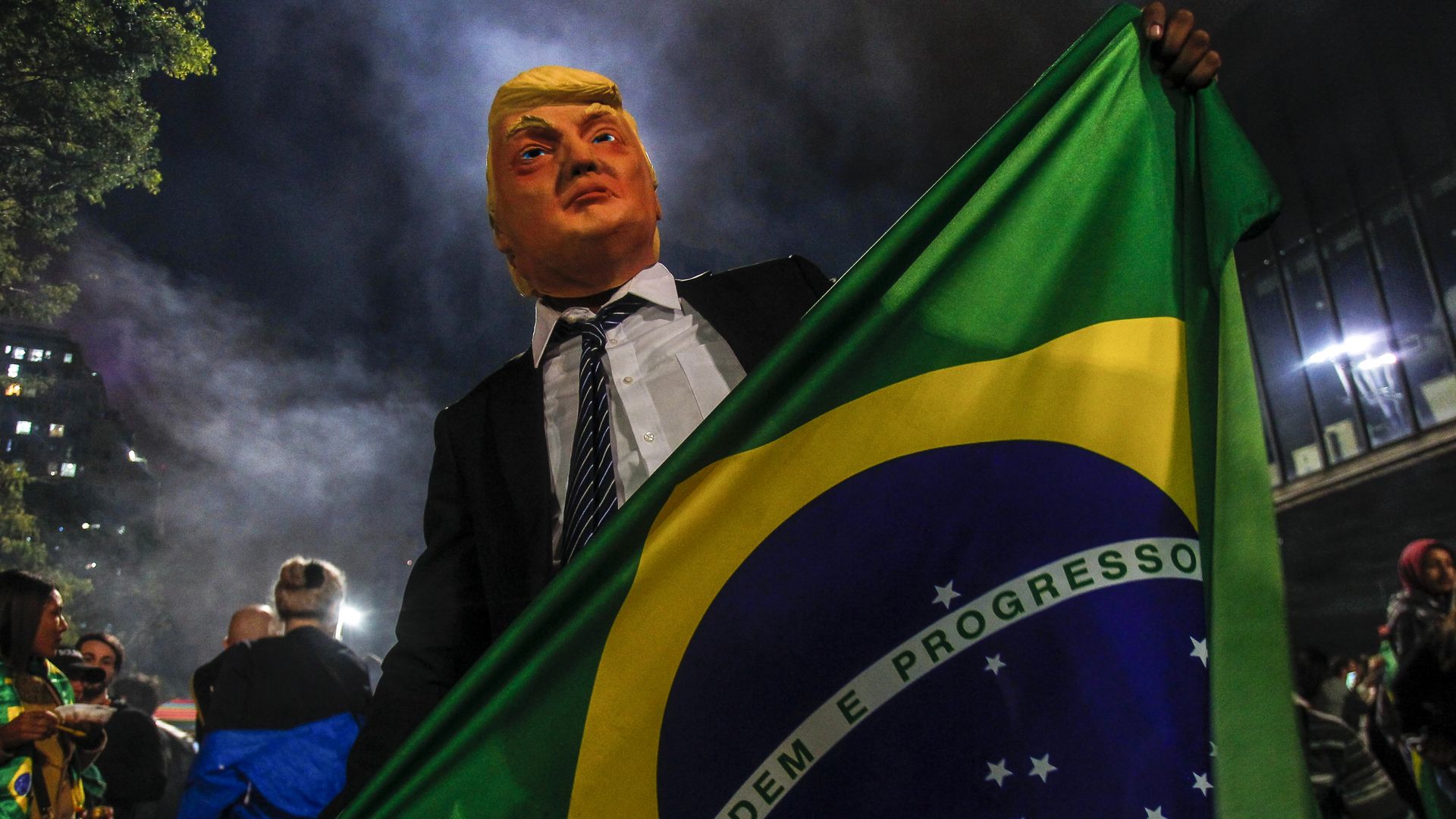 President Trump is going on the offensive against the oppressive regimes in Venezuela, Cuba and Nicaragua — and he sees Brazilian president-elect Jair Bolsonaro as an ally in that quest.
That's according to a speech today from national security adviser John Bolton, which was accompanied by fresh sanctions on Venezuela and Cuba and pledge of action against Nicaragua — where President Daniel Ortega has ruthlessly cracked down on protesters demanding his ouster.
Bolton's Manichean vision for the region included an "Axis of Evil" equivalent for the Western Hemisphere — the "Troika of Tyranny." It was also among the most thorough statements of the administration's Latin America policy to date.
From the speech: "The recent elections of like-minded leaders in key countries, including Ivan Duque in Colombia, and last weekend Jair Bolsonaro in Brazil, are positive signs for the future of the region, and demonstrate a growing regional commitment to free-market principles, and open, transparent, and accountable governance."
Between the lines: That's a clear embrace of Bolsonaro,

who has a long history of offensive comments

and an affinity for military rule. Perhaps we shouldn't be surprised. Bolsonaro and Trump don't just share populist instincts, says Jason Marczak of the Atlantic Council, they're both fiercely opposed to the Maduro regime in Venezuela.
Trump is intensely unpopular in Latin America, and his approach to the region has largely been defined by immigration. He recently threatened to cut funding to countries like Honduras, which works closely with the U.S., over the migrant "caravan" heading toward the U.S. border. Hours after Bolton's speech, Trump gave an address on immigration in which he suggested U.S. troops should fire on anyone in the caravan who throws a rock.
But his administration has engaged with a number of countries in the region on the Venezuela crisis. Bolton signaled that they now see a window for action, something that is worthy of attention given the administration has

discussed the potential of a military intervention

.
As the Guardian's Julian Borger points out, "The speech was delivered among rising tensions in Latin America. Earlier this week, Colombia's foreign minister denied reports that Colombia was conspiring with Bolsonaro to use force to topple Maduro."
What to watch: This might just be a short-term rhetorical offensive tied to a get-out-the-vote effort in Miami, where Bolton spoke. But if the administration really is placing new emphasis on Latin America there are major opportunities both for cooperation with allies, and confrontation with the "troika."
Go deeper: Bolsonaro could ramp up deforestation, environmentalists warn
2. How long the world's most powerful leaders will last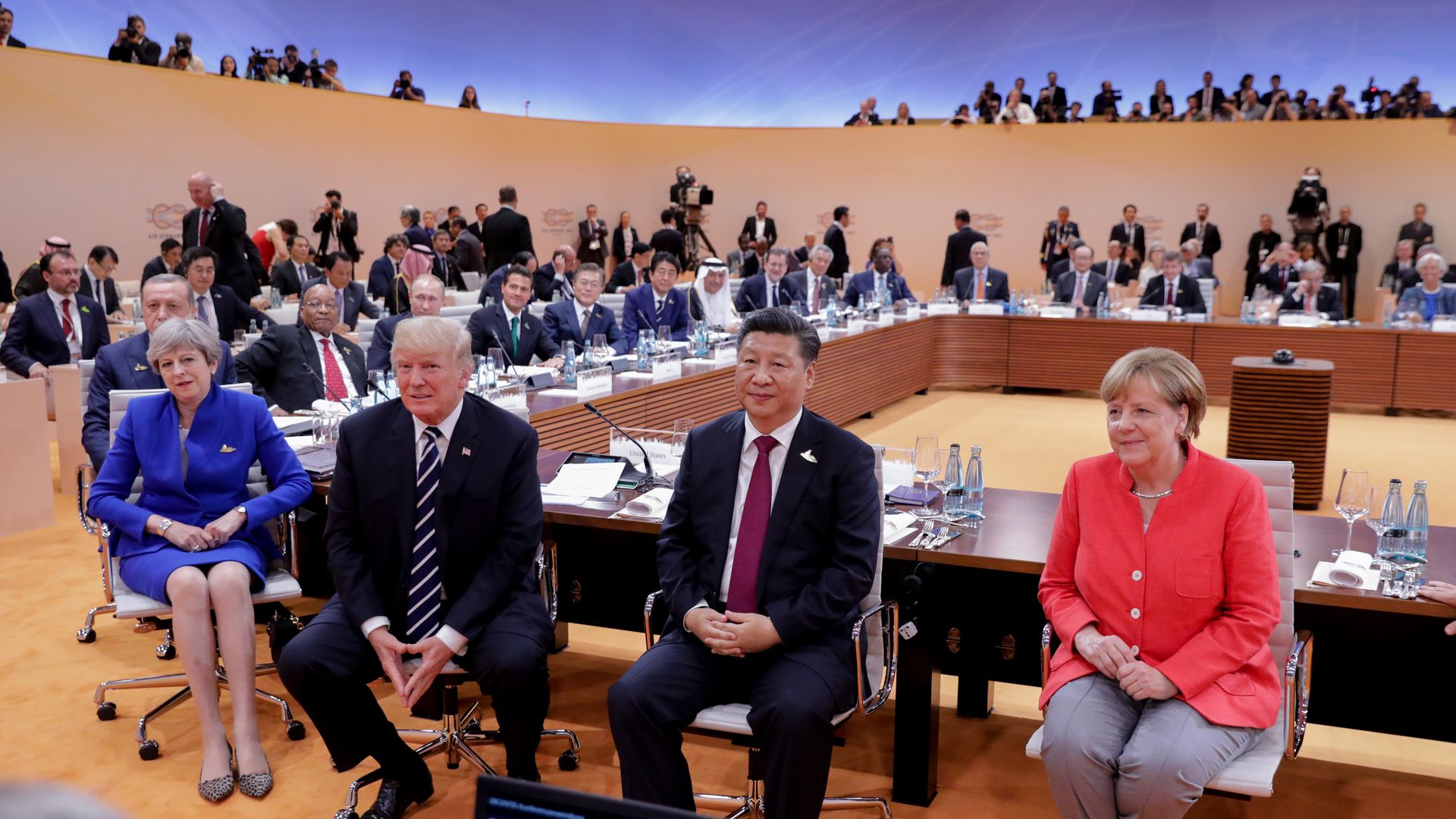 Five years from now, Germany's Angela Merkel and the U.K.'s Theresa May will have faded from the political scene, while Turkey's Recep Tayyip Erdogan and China's Xi Jinping will continue to dominate domestically and shape geopolitics.
That's according to Bloomberg's World Leaders' Political Health Check, which shows France's Emmanuel Macron and potentially Saudi Arabia's Mohammed bin Salman (MBS) slipping over the past six months.
Most vulnerable: South Africa's Cyril Ramaphosa and Argentina's Mauricio Macri are in tough positions heading into elections next year, while May faces constant speculation about her job security and an uphill battle to get a Brexit deal by March.
Writing on the wall: Japan's Shinzo Abe is expected to step down in 2021. Merkel has now said she'll do the same — though she might not last that long.
Hard to gauge: Israel's Benjamin Netanyahu could end up in jail, but Bloomberg's timeline suggests it's more likely he'll serve another term. Nigeria's Muhammadu Buhari is in ill health but nonetheless favored to win another term next year. The verdict for Macron is that he's "unlikely to win re-election" in 2022 if his popularity doesn't improve.
Not leaving yet: The authors give Trump a strong chance of re-election. They also find it likely that Venezuela's Maduro will serve at least through 2024 — though that's far from guaranteed. Iran's Ayatollah Ali Khamenei, 79, is "likely to be in power until he dies," and their calculations "suggest he'll live another nine years."
Strongmen sticking around: Erdogan is likely to dominate Turkish politics through 2028, or even beyond, while Russia's Vladimir Putin is term limited but unlikely to simply fade away after 2024. Xi could be "leader for life."
Young autocrats with long futures: North Korea's Kim Jong-un is in his mid-30s. MBS' iron grip might be slipping, but at just 33 there's every chance he'll be in power for decades.
New: Israel worried world pushing Saudis too hard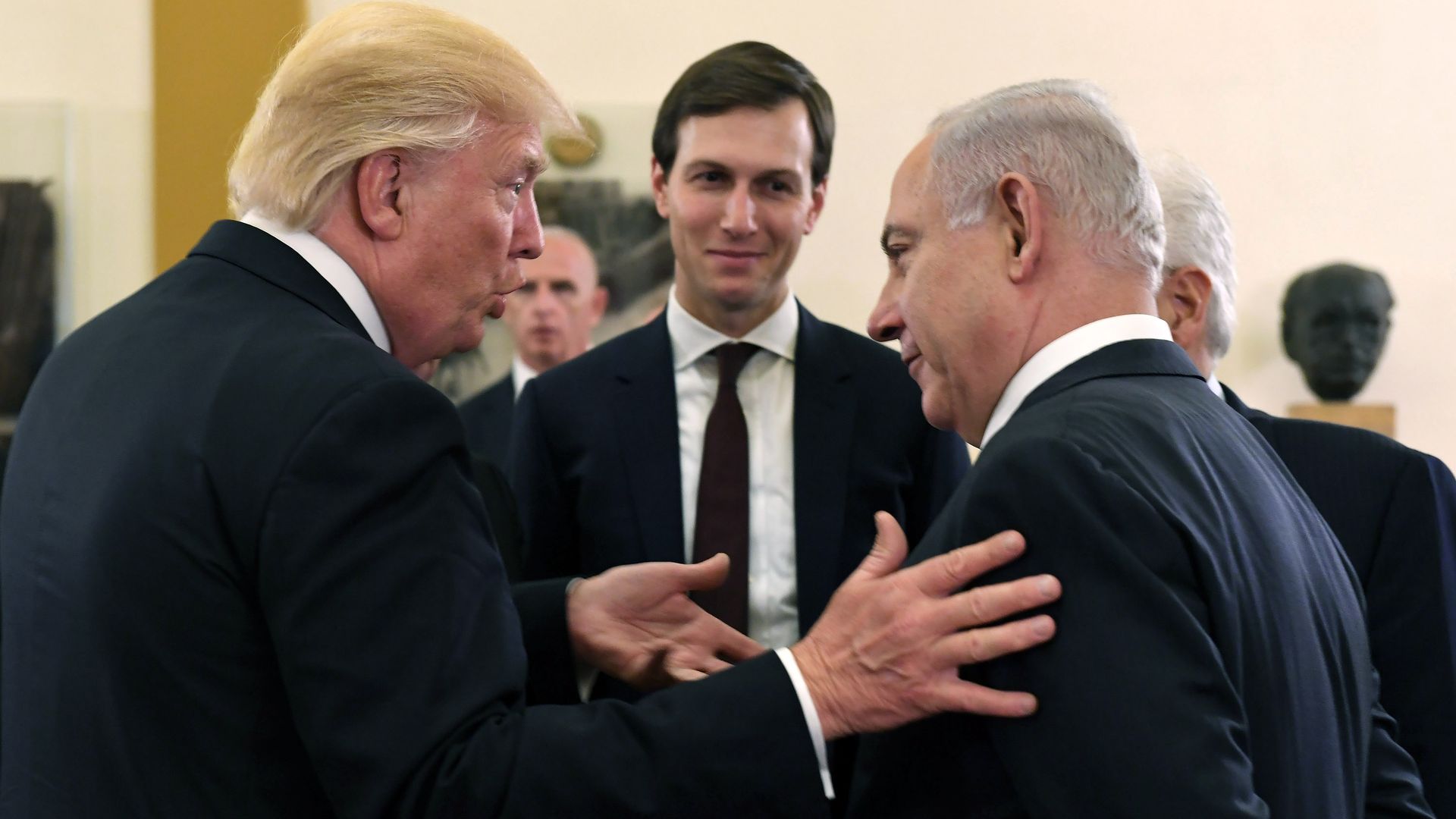 Israel is concerned that the international pressure on Saudi Arabia over the killing of Jamal Khashoggi by Saudi agents will destabilize the Sunni kingdom and the Middle East as whole, Senior Israeli officials told Axios contributor Barak Ravid.
The backdrop: In the last few years, Saudi Arabia, led by Crown Prince Mohammed bin Salman, has become a staunch secret ally of the government in Jerusalem against Iran.
"We have to make sure the stability will be maintained in Saudi Arabia. Just imagine what might happen if the kingdom destabilizes — it will negatively affect the whole region."
— Senior Israeli officials
Go deeper: Israel worried pressure over Khashoggi killing will destabilize Saudi Arabia
3. Middle East: First signs of U.S. shift in Yemen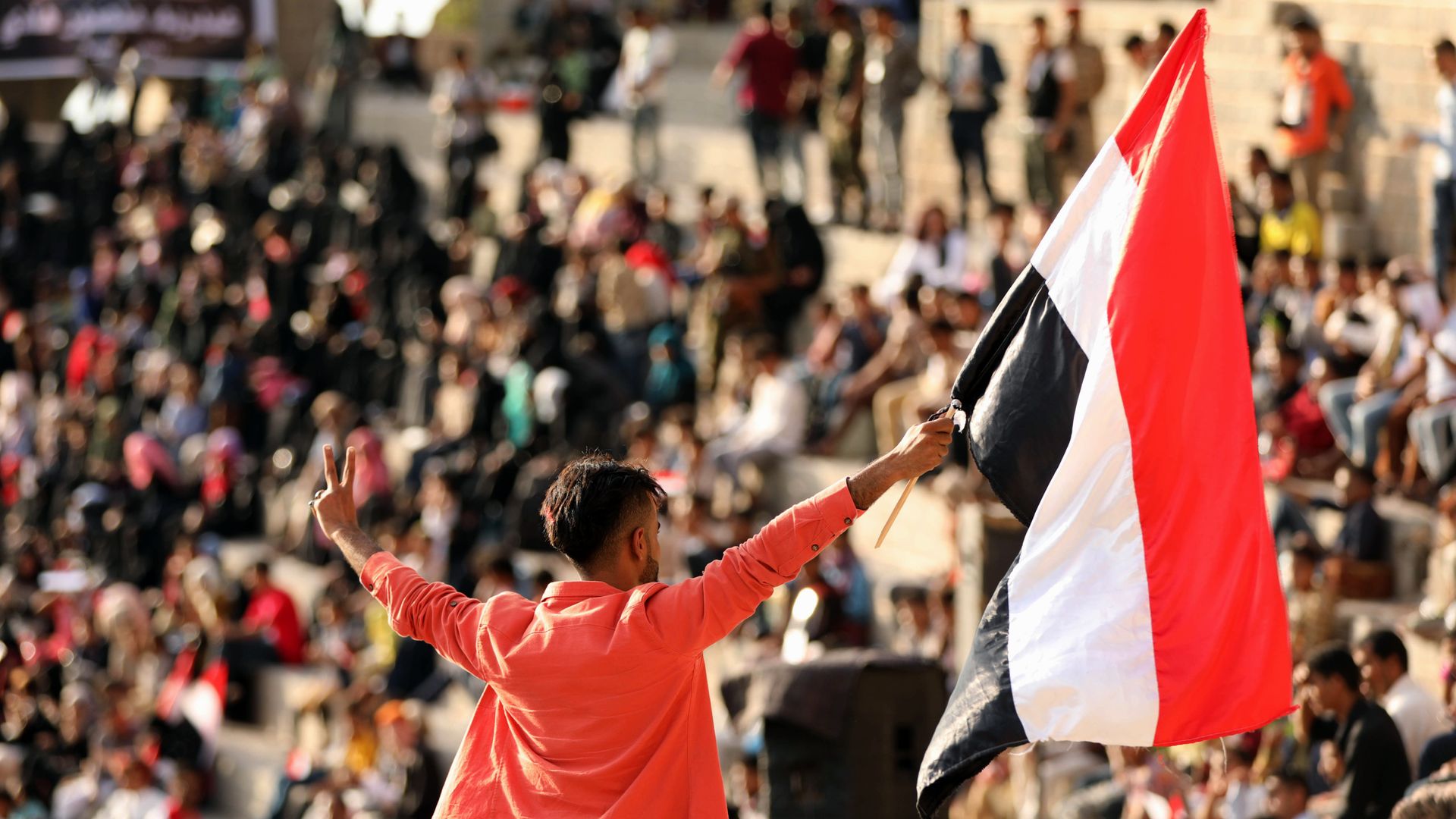 Axios' Haley Britzky polled some top experts on what we should make of the calls from secretaries Mattis and Pompeo for a cease-fire in Yemen. Their thoughts:
Bruce Riedel, ex-CIA now at Brookings: "This is an important change in American policy, calling for an end to hostilities, but it is only a first step. The administration will need to follow up with a robust effort to press the Saudis to end the war with or without the Houthis cooperating."
Perry Cammack, ex-State Dept. now at Carnegie Endowment: "The 30-day Mattis and Pompeo ultimatum is highly welcome and long overdue. The considerable military, logistical and intelligence support the Trump administration provides to Saudi Arabia gives it considerable leverage at a moment when the despicable murder of Jamal Khashoggi has back-footed Saudi Crown Prince Mohammed bin Salman. But is President Trump willing to use this leverage to force a change [in] Saudi calculations?"
Aaron David Miller, ex-State Dept. now at Wilson Center: "Seriousness depends on how much leverage we're prepared to use. ... Ending air war will buy time for talking and save lives. It will not settle the crisis or fix Yemen."
Robert Jordan, ex-U.S. ambassador to Saudi Arabia now at Southern Methodist University: "[The Mattis and Pompeo statements] suggest that American patience with this war has almost run out. ... The war is a major embarrassment to the Crown Prince. He has a lot invested here, and at some point they can have a peace conference and declare victory, but they're going to have to give the Houthis some kind of political rights."
Go deeper: How the war became a stalemate and humanitarian disaster (NYT Mag)
4. Middle East: Trump drops "zero" oil exports position on Iran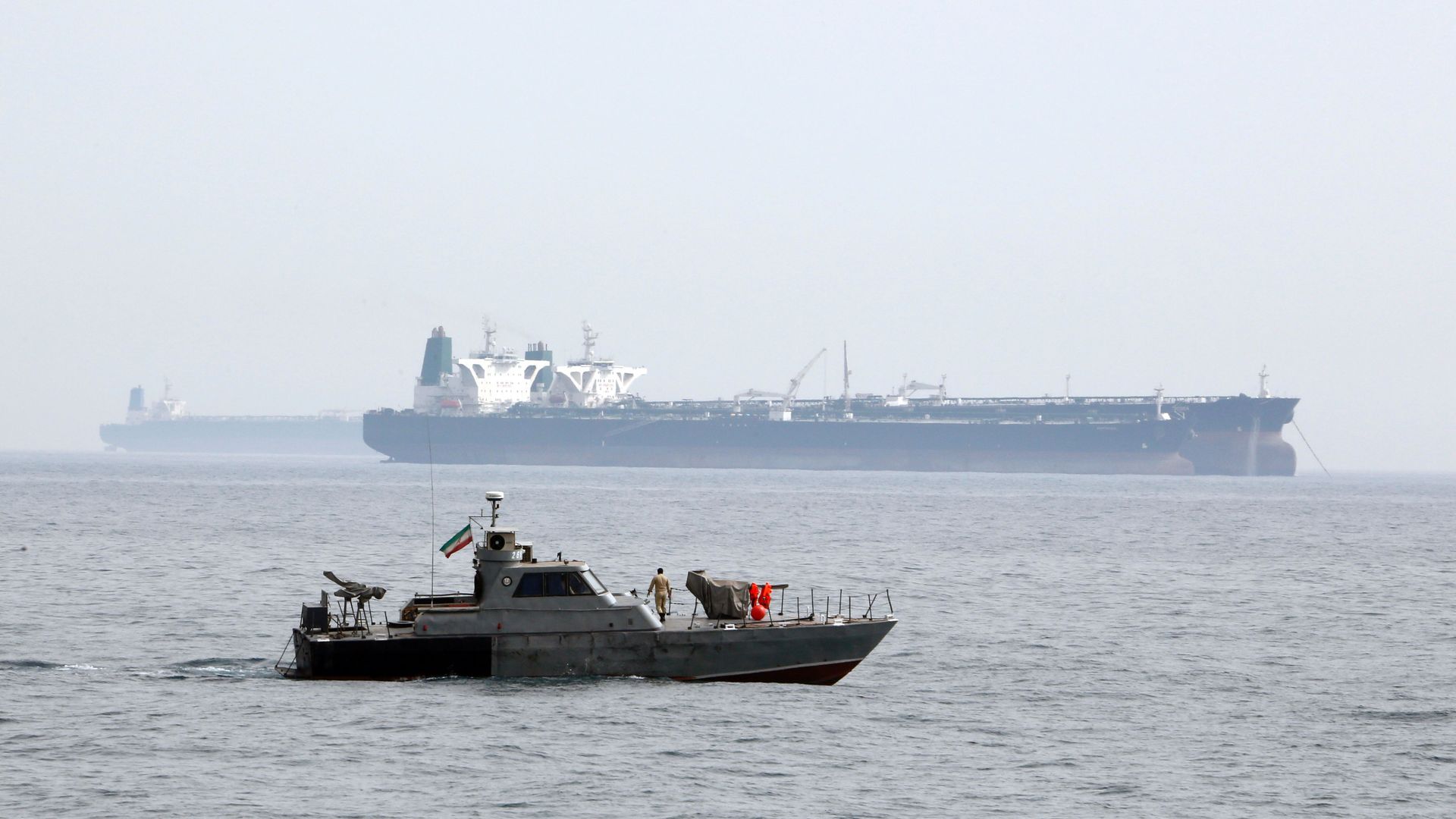 Days before U.S. secondary sanctions against Iran's central bank and oil industry go back into effect, U.S. officials are conceding that they will allow certain countries to continue to import Iranian oil, Barbara Slavin of the Atlantic Council writes for Axios Expert Voices:
Why it matters: After six months of fearsome demands that foreign countries completely stop importing Iranian oil by Nov. 5, the Trump administration is bowing to the hard realities of geopolitics and economics. Bolton said Wednesday, "We want to achieve maximum pressure, but we don't want to harm friends and allies either."
Between the lines: The more successful the Trump administration's "maximum pressure" campaign is against Iran, the higher oil and gasoline prices will rise, along with the incentives for the EU and others to find ways to work around the U.S. financial system.
The bottom line: Trump's sanctions against Iran will be less successful than those imposed in 2012, when the Obama administration had near universal international support and the sanctions were backed by both the UN Security Council and the EU. Iran will try to wait out the Trump presidency in hopes that a successor will return to the 2015 nuclear deal or seek new negotiations based on more realistic premises.
5. Asia news roundup: Blasphemy and bankers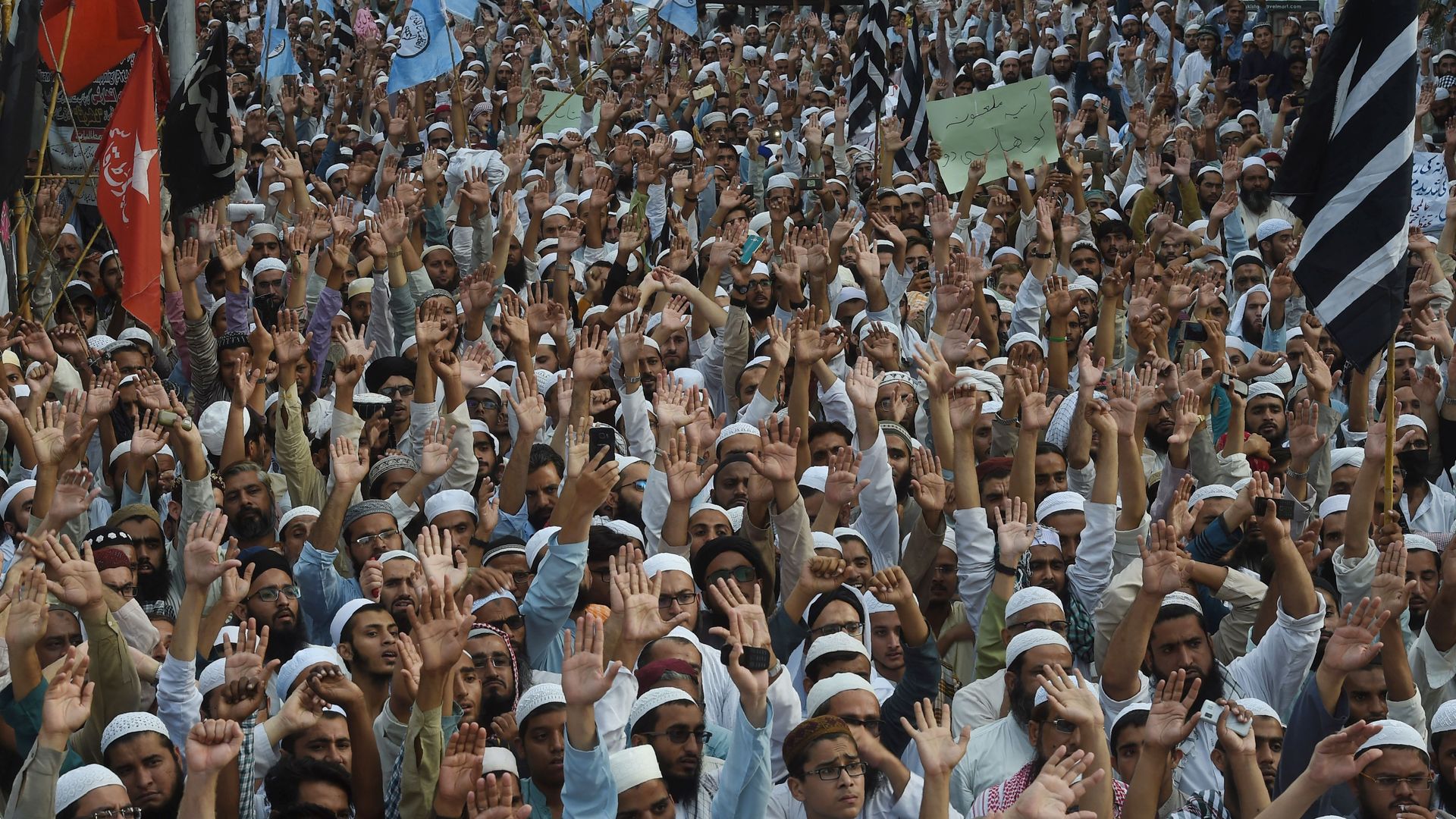 1. Pakistan's top court Wednesday overturned a death sentence for Asia Bibi, a Christian woman convicted of insulting the Prophet Muhammad. The ruling has sparked massive protests in cities across Pakistan.
This case has already claimed one life: The governor of Punjab province was assassinated in 2011 for speaking out in Bibi's defense. Prime Minister Imran Khan has supported Pakistan's blasphemy laws, but called for calm after the verdict.
2. Sri Lanka was plunged into a political crisis after the president tried to fire the prime minister, who said the move was illegal and refused to step down.
3. Malaysia's sprawling 1MDB corruption scandal has resulted in charges against two former senior Goldman Sachs bankers, filed today by the U.S. Department of Justice.
6. The politics of language
Around the world, governments in countries that are home to large diasporas or immigrant populations face the challenge of expanding inclusion without encouraging the fragmentation that can result when people don't need to learn the primary official language. Two examples from GZERO Media's Signal newsletter:
Putting Arabic in French Schools …
In a controversial bid to blunt the appeal of Islamic extremism in his country, French President Emmanuel Macron's administration is pushing a proposal to teach Arabic in public elementary schools.
At the moment, French citizens of Arab origin who want their kids to learn the language have few options beyond local mosques, which teach it in a religious context. Amid concerns that mosques in poorly integrated neighborhoods have become fertile recruitment grounds for radicals, Macron wants to provide kids a government-sponsored option.
But critics of the idea say that will just make it harder for them to integrate in a society where French is the official language. And a lack of integration among minority groups in France is seen as a contributor to radicalization in the first place.
... while taking Russian out of Latvian ones
The tiny Baltic nation of Latvia has courted controversy by banning the teaching of Russian in elementary schools.
Flashback: After the USSR fell apart in 1991, many Russians (and other ethnicities who never learned Latvian) stayed in the newly independent country rather than "return" to Russia. They are understandably upset about the new law, as is Moscow, which has blasted the "odious" measure. 
What to watch: The plight of Ukraine looms large — in 2014, after the pro-Russian government in Kiev was overthrown, the new authorities immediately passed a bill limiting the use of Russian. That was one of the main pretexts for the Kremlin's decision to intervene in Ukraine. President Putin said that Russia reserved the right to defend "Russian-speakers" everywhere.
7. Stories we're watching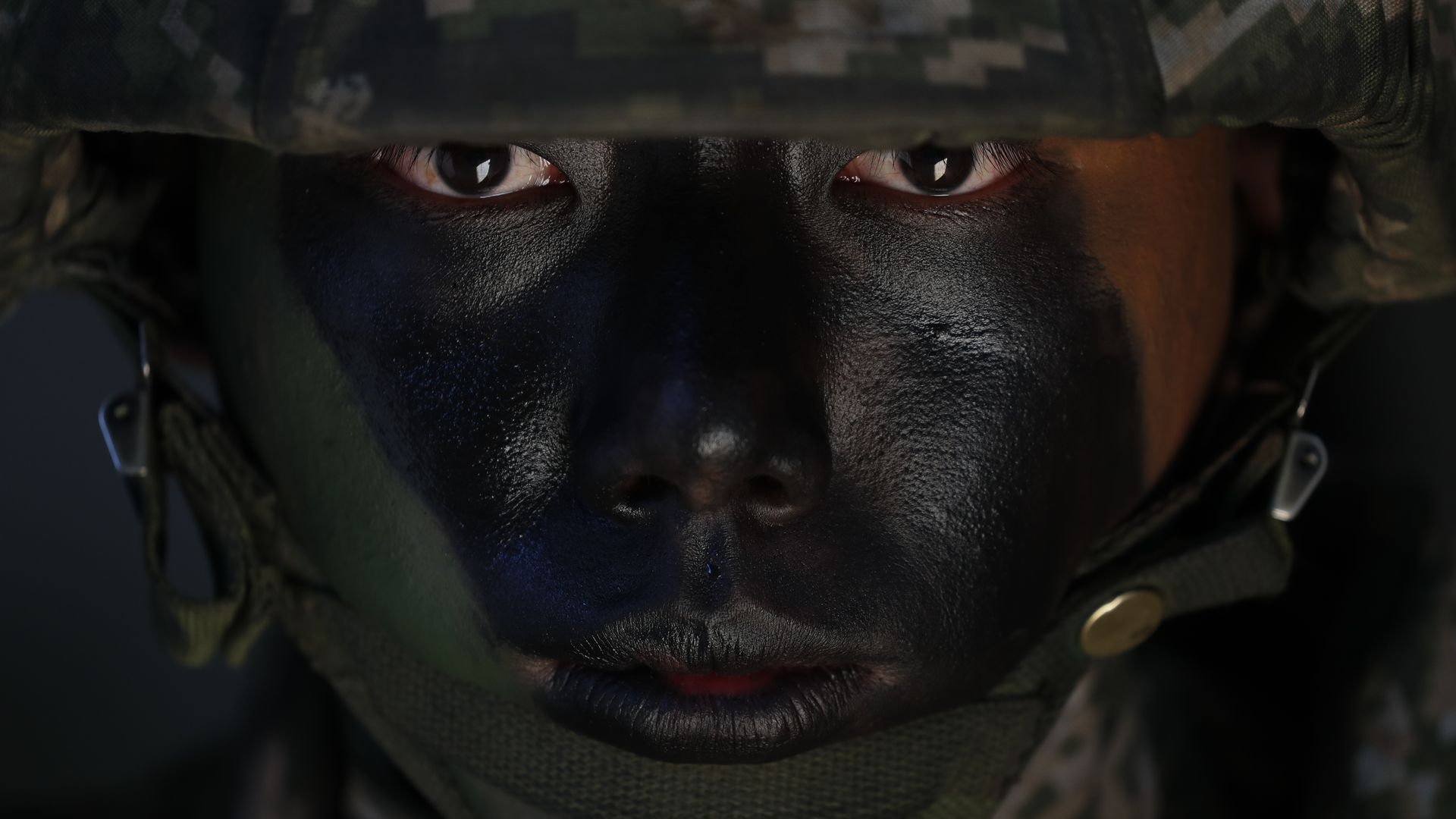 Quoted:
"Europe faces a risk — that of being broken up by nationalist leprosy and of being pushed around by foreign powers, and thereby losing its sovereignty."
— Emmanuel Macron today. He
warned that
the political climate in Europe is similar to the one between the two world wars.
Thanks for stopping by — see you Monday evening!