We're back! This edition comes to you from breezy Cape Cod. Back to stormy, humid D.C. tomorrow. Thanks to Shane Savitsky for steering the ship last week.
Please tell your friends and colleagues to sign up, and I'd love your tips and feedback:

[email protected]

.
Coming this Wednesday: Axios Cities, a weekly newsletter from my brilliant colleague Kim Hart. Sign up here.
Tonight's Smart Brevity count is 1,563 words (~ 6 minutes).
1 big thing: Iran creeps outside nuclear boundaries, into the dark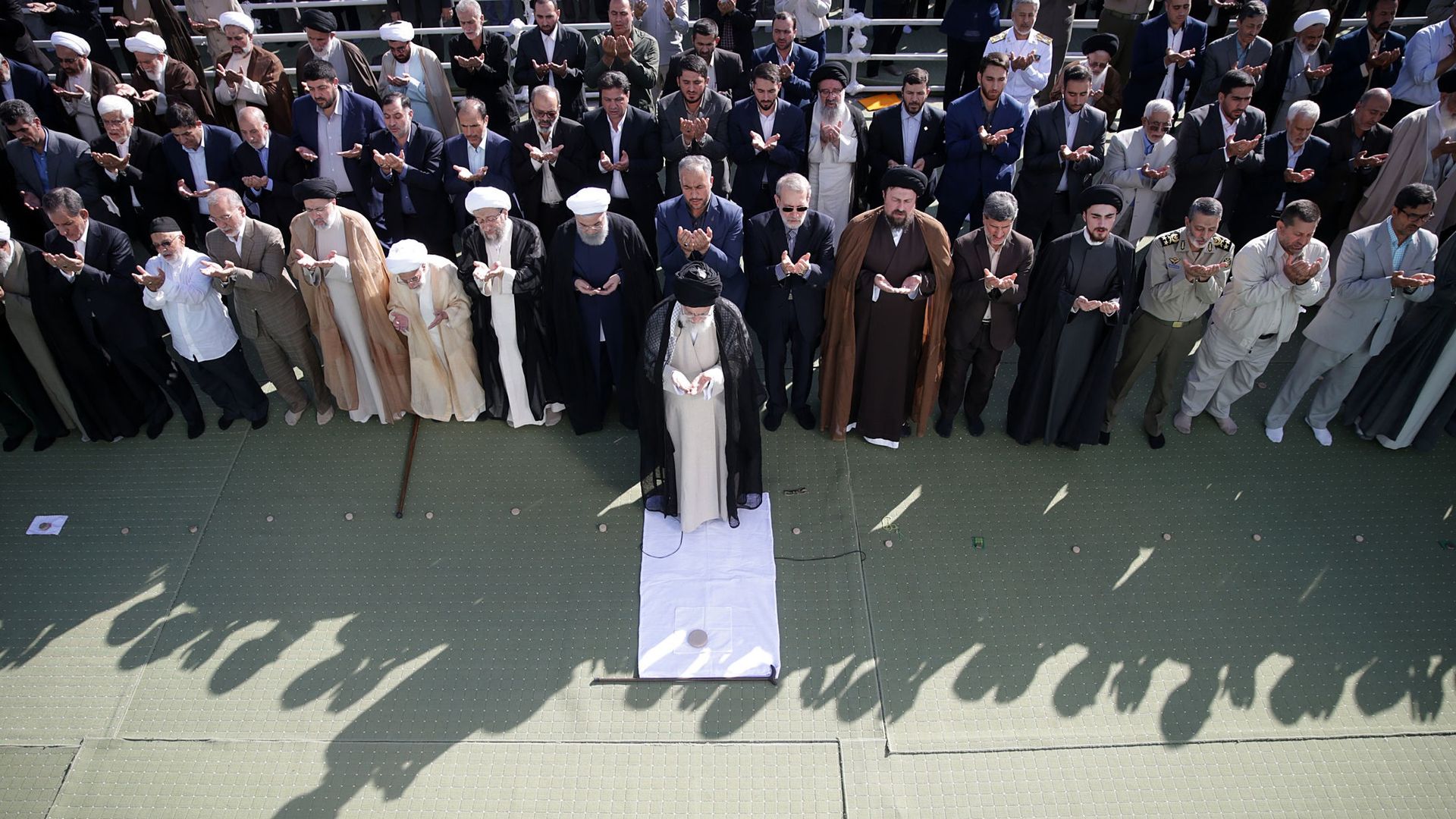 Iran has followed through on its threat to enrich uranium beyond the purity limit set under the 2015 nuclear deal, the UN's nuclear watchdog confirmed today.
Why it matters: Iran is attempting to loosen its sanctions chokehold by demonstrating to the U.S. that there are costs to "maximum pressure," and to the deal's other signatories that, absent a stronger economic lifeline to Tehran, they could soon be facing a nuclear crisis.
Iran's steps toward increased nuclear enrichment so far have been limited and reversible, but the regime says more will come in 60-day increments.
"While any escalation is a gamble, Iranian leaders appear ready to resume the game of 'chicken' that defined the country's relations with the West from 2006 to 2015," Behnam Ben Taleblu of the Foundation for the Defense of Democracies writes for Axios Expert Voices.
"This could spiral out of control quite quickly depending on U.S. actions," Wendy Sherman, who served as the top U.S. negotiator on the 2015 deal, told reporters on a briefing call today. "I think this will be a step-by-step process, but one which could lead us to military action, which would be not only dangerous but disastrous."
The big picture: Rob Malley of the International Crisis Group, who recently met with Iranian officials, says the plan in Tehran after President Trump pulled out of the deal was to "hunker down and wait."
A year later... sanctions are hitting harder than expected, the Europeans have failed to deliver much economic breathing room and it's looking risky to bet on a Trump loss in 2020.
Iranian leaders believe Trump doesn't want war, and they hope pressure on the nuclear front will convince him to dial back sanctions and abandon his maximalist demands. Breaching the deal also provides them with cards for any future negotiations.
"It's both a very unyielding, uncompromising stance — 'we're not going to be bullied, we're not going to negotiate with a gun to our head' — but it's also a notion that if the right conditions exist, they would be prepared to talk," Malley says of the Iranian position.
The European signatories want to deter further Iranian escalation while keeping the teetering deal from collapsing entirely.
"They don't believe the maximum pressure strategy is working, and they don't think anybody would gain from war," Richard Dalton, a former U.K. ambassador to Iran, said on the call.
What to watch: More significant breaches of the deal could make the European position untenable, and even lead to the re-imposition of sanctions. Each step also raises the chances of a military strike from the U.S. or Israel.
Go deeper: Iran's nuclear escalation raises stakes for U.S. and Europe
2. Trump says he'll cut off U.K. ambassador over leaked cables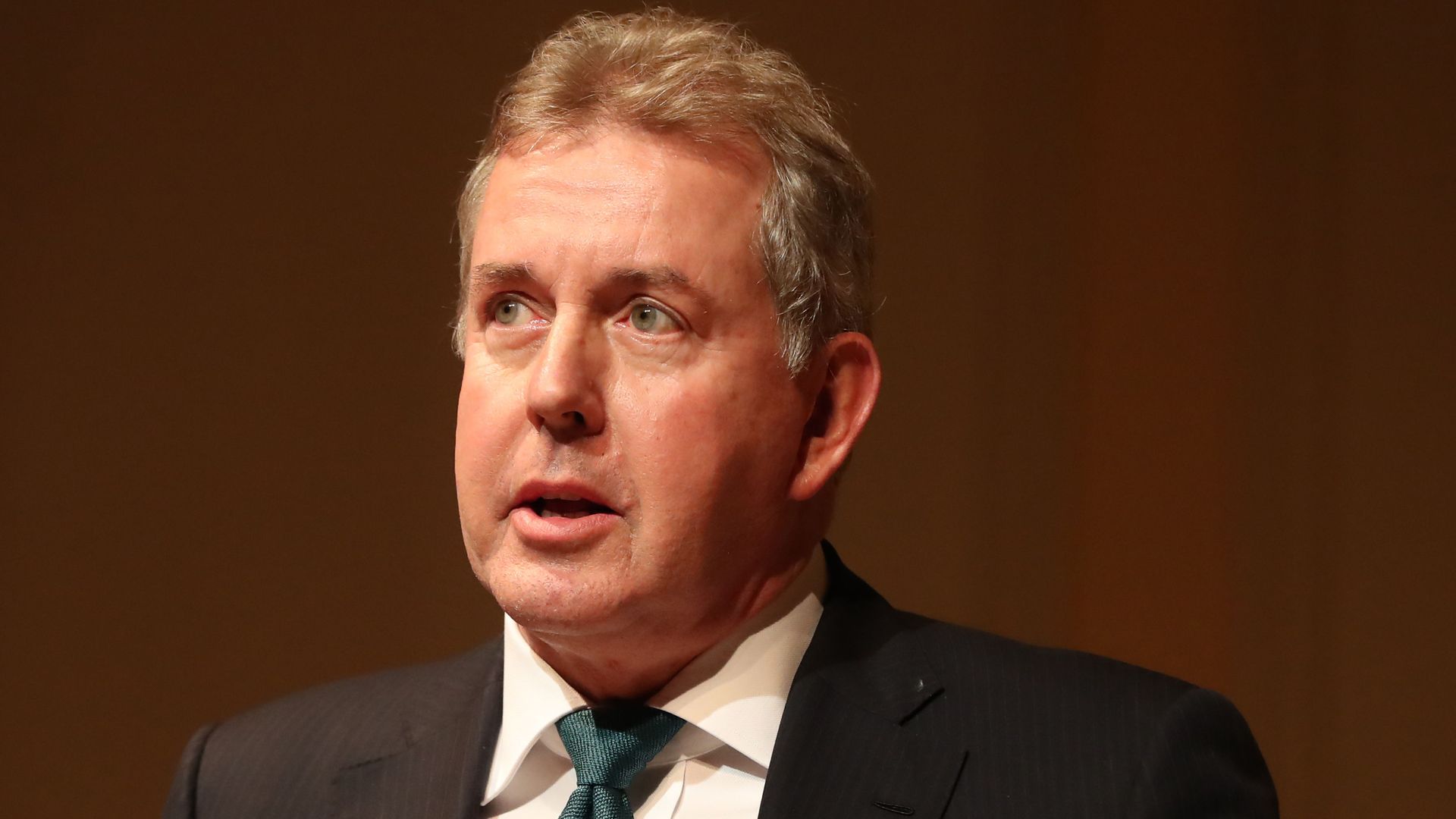 President Trump says his administration will "no longer deal" with Kim Darroch, the U.K. ambassador to Washington, after Prime Minister Theresa May expressed confidence in Darroch despite leaked cables in which he questioned Trump's competence.
Why it matters: As the ambassador to a top U.S. ally, Darroch meets regularly with senior officials in the Trump administration.
May will be replaced later this month, probably by the Trump-friendly Boris Johnson.
If this is more than a passing dispute, Johnson will have to decide between standing by Darroch and the British diplomatic service, or making an early goodwill gesture to Trump by choosing a favorable replacement.
Context: Darroch, a highly regarded career civil servant, was due to leave Washington at the end of this year — his fourth in the post. Members of the Trump administration have been regularly spotted at events at the ambassador's residence.
Between the lines: The real surprise here isn't the contents of the private messages Darroch sent back to London, but the fact that they were leaked to the Mail on Sunday tabloid in the first place.
There has been frantic speculation about the motives behind the leak. One prominent theory is that the intent was to damage Darroch and a likely successor, Mark Sedwill, and boost a pro-Brexit alternative.
What to watch: Voting has begun among Conservative members, the 0.3% of British voters who will pick the next prime minister. Polls show Johnson with a whopping 50-point lead over Jeremy Hunt.
3. 2020 watch: Foreign policy if a Democrat wins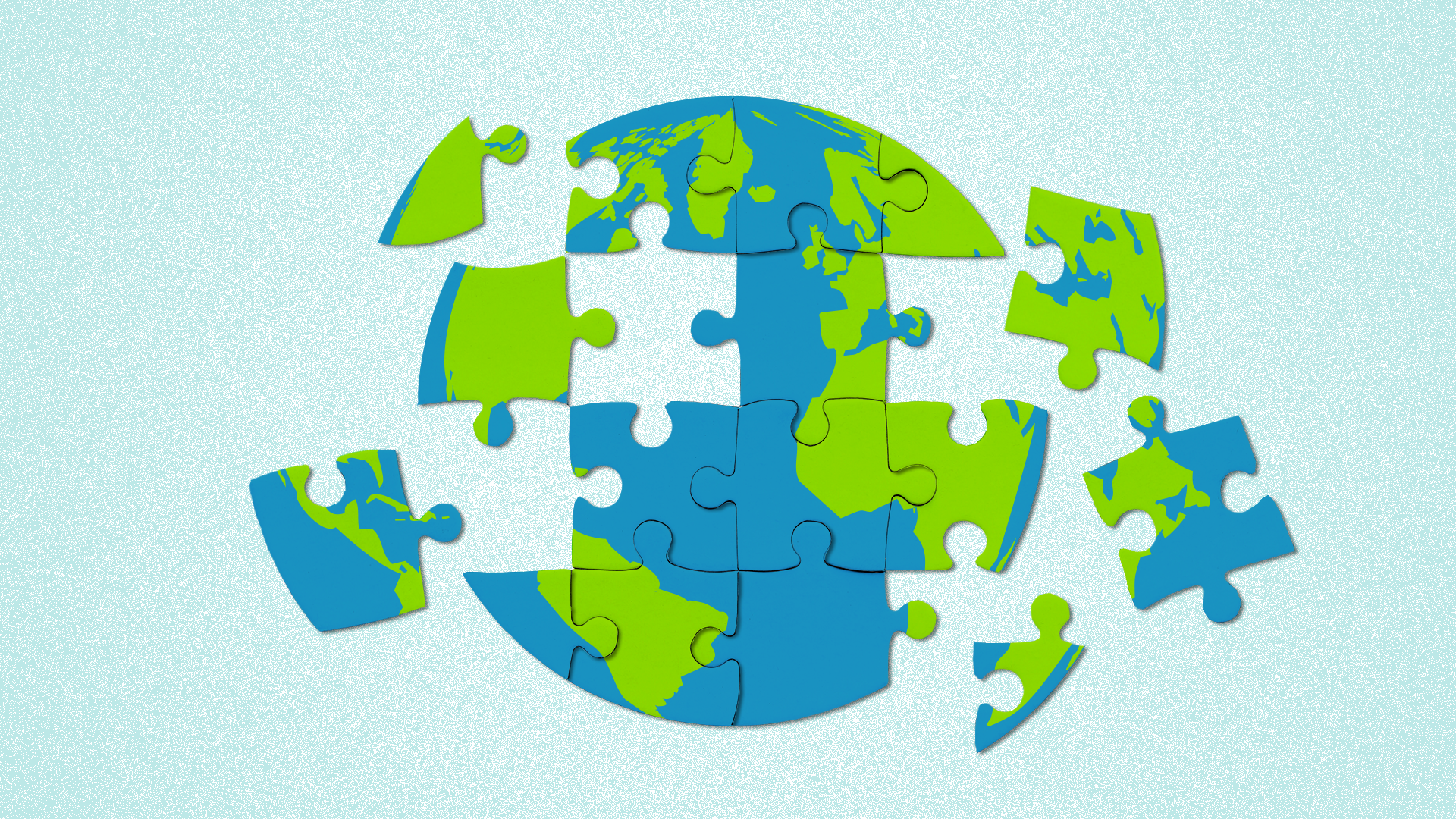 The Democratic presidential candidates have stark differences on a number of issues, but on foreign policy there are big changes they'd all be almost certain to make.
The big picture: Trump's unusually cozy ties with Saudi Arabia and Israeli Prime Minister Benjamin Netanyahu, his warm words for Russia's Vladimir Putin and North Korea's Kim Jong-un, and his adversarial relationships with allies are all ripe for course corrections from day one.
On Iran, the leading Democrats are all hitting virtually the same notes. The only division on display in the debates was over whether to rejoin the Obama-era nuclear deal immediately or negotiate an extension first.
Of course, the debates that have raged in U.S. foreign policy for decades — when to use military force, whether to sign on to trade deals — will continue.
Some of the candidates, Joe Biden for example, talk about building on President Barack Obama's foreign policy. Others, like Bernie Sanders, emphasize protecting workers and cutting defense spending.
But there are a number of issues on which it's "more about flipping a switch" than establishing new policies, says Ned Price of National Security Action, a group of former Obama administration officials who are advising Democratic candidates on foreign policy.
But, but, but: By the time Inauguration Day rolls around in 2021, it will be "too late to turn back the clock" on the most daunting challenges the U.S. faces, says Richard Haass, president of the Council on Foreign Relations.
"Even if the next American president sends reassuring signals, rejoins this or that, there's still now an element of doubt about U.S. policy. There's no longer the presumption of continuity that there was, and there's a sense in the world that if it happened once it can happen again."
4. World News roundup:
1. Alexis Tsipras, the leftist leader who swept to power in Greece four years ago promising to do battle with the EU, has conceded defeat to Kyriakos Mitsotakis and the center-right following yesterday's elections.
Tsipras was doomed by compromises he was forced to make with Brussels to keep the Greek economy afloat.
Mitsotakis rebranded a party long associated with corruption and is promising to revitalize the economy. That's a tall order in a country where misery from the 2010 debt crisis remains fresh.
Golden Dawn, a neo-Nazi party, crashed out of parliament after narrowly failing to reach a 3% threshold.
2. Sudan's military council will disband after a power-sharing deal reached last week with protesters is implemented, Gen. Abdel-Fattah Burhan, the council's leader, said in a televised address last night.
Under the deal, a council made up of both military and pro-democracy leaders is to lead the country for 3 years prior to elections. A military official will head the council for 21 months before handing over power to a civilian.
"Both sides say a diplomatic push by the U.S. and its Arab allies was key to ending a weekslong standoff that raised fears of all-out civil war," per the AP.
3. UNESCO accepted 29 applications from around the globe for World Heritage Site designation. Check them out.
5. The picks to lead Europe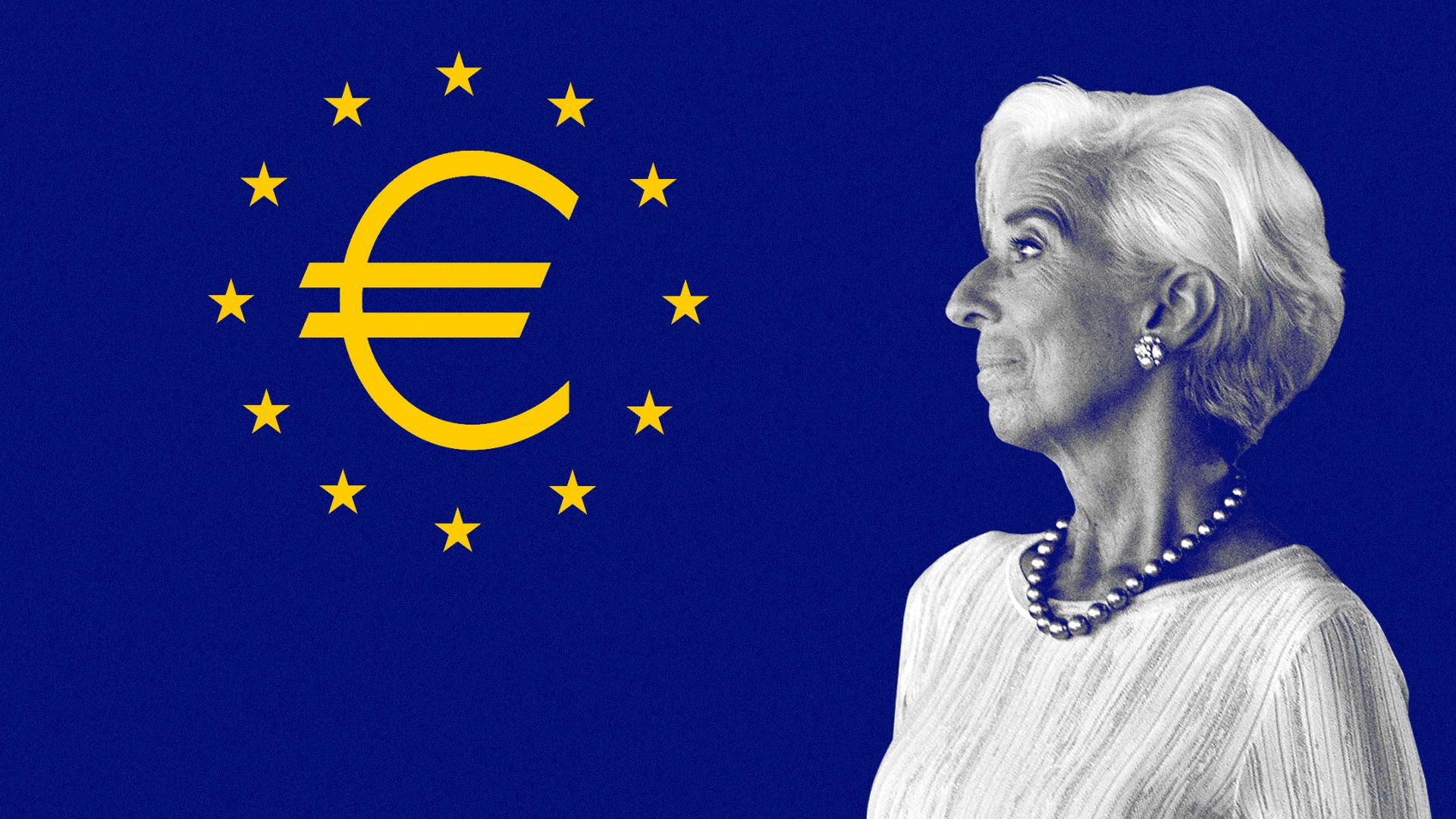 While we were off last week, Ursula von der Leyen of Germany (Commission president), Christine Lagarde of France (central bank chief), Charles Michel of Belgium (Council president) and Josep Borrell of Spain (foreign policy chief) were picked for the EU's top jobs.
My thought bubble on how this all went down:
French President Emmanuel Macron will be happy. He's poised to have allies (including Lagarde and Michel) in high places, and kill off the "Spitzenkandidat" system that would have seen the commission presidency go to the "lead candidate" of one of the European Parliament's political blocs.
Women were put forward for the two biggest jobs just hours after all-male combinations had been floated. All four jobs also go to western Europeans at a time of growing East-West division.
The high-level horse-trading it took to get here was remarkable. As contenders were put forward and ruled out, other pieces had to be shifted to maintain balance. Eventually, it all seemed to fall into place. The capacity for compromise lives on in Brussels.
What to watch: Von der Leyen, Chancellor Angela Merkel's defense minister and stalwart ally, ticks a number of boxes as an experienced, polished, multilingual defender of the European project. However, she's faced sharp criticism in her current job, and some argue she's getting a major promotion not on merit, but because she has fewer enemies on the continent than other contenders.
Assuming von der Leyen is confirmed by the European Parliament in two weeks (no sure thing), she'll have her work cut out for her.
Go deeper: My colleague Felix Salmon writes that Lagarde, the current IMF chief, is the ideal choice to lead the European Central Bank.
6. What I'm watching: The World Cup champs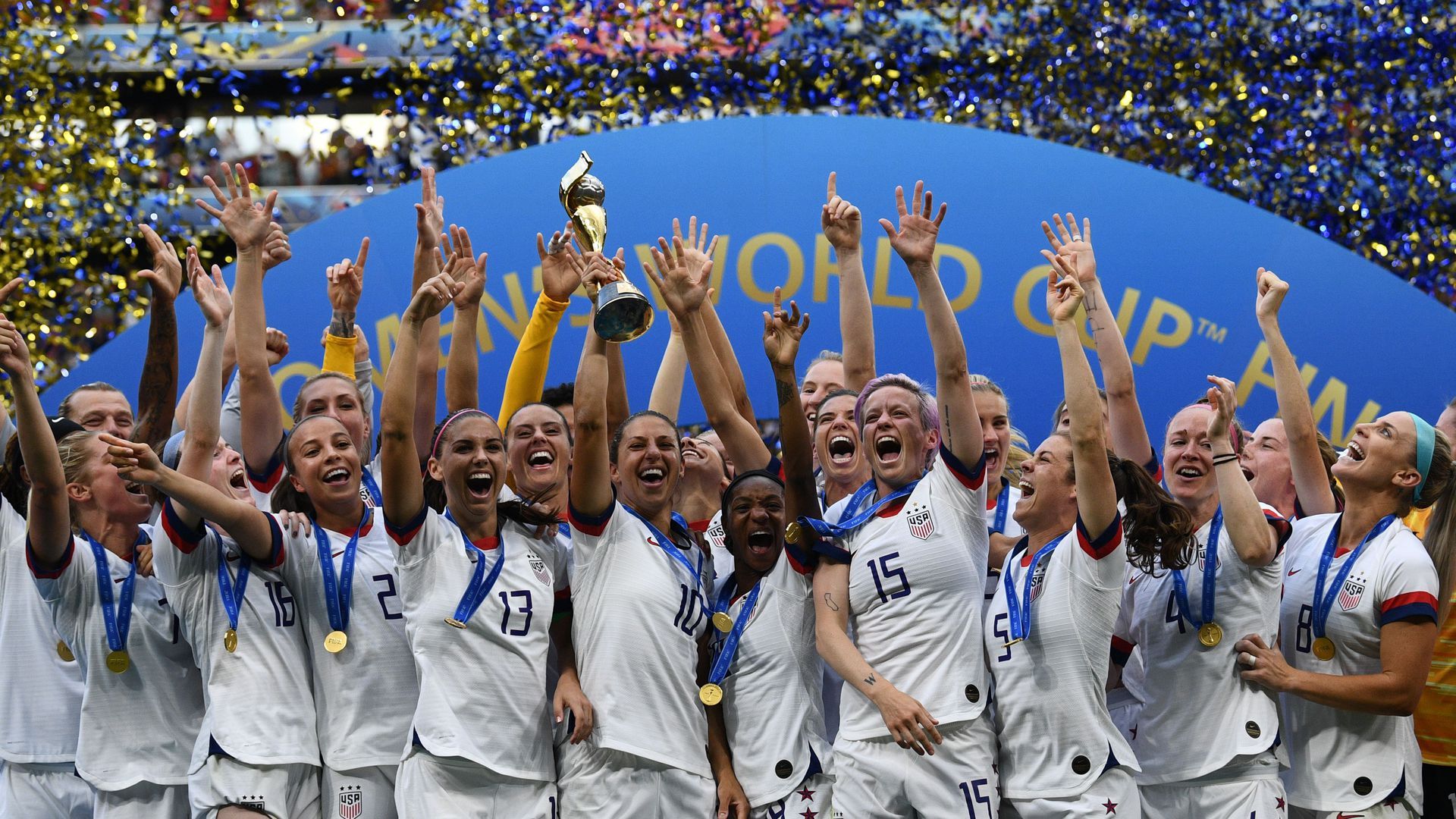 Congratulations to the U.S. Women's National Team and to Eric Judka, who won the Axios bracket challenge.
7. Stories we're watching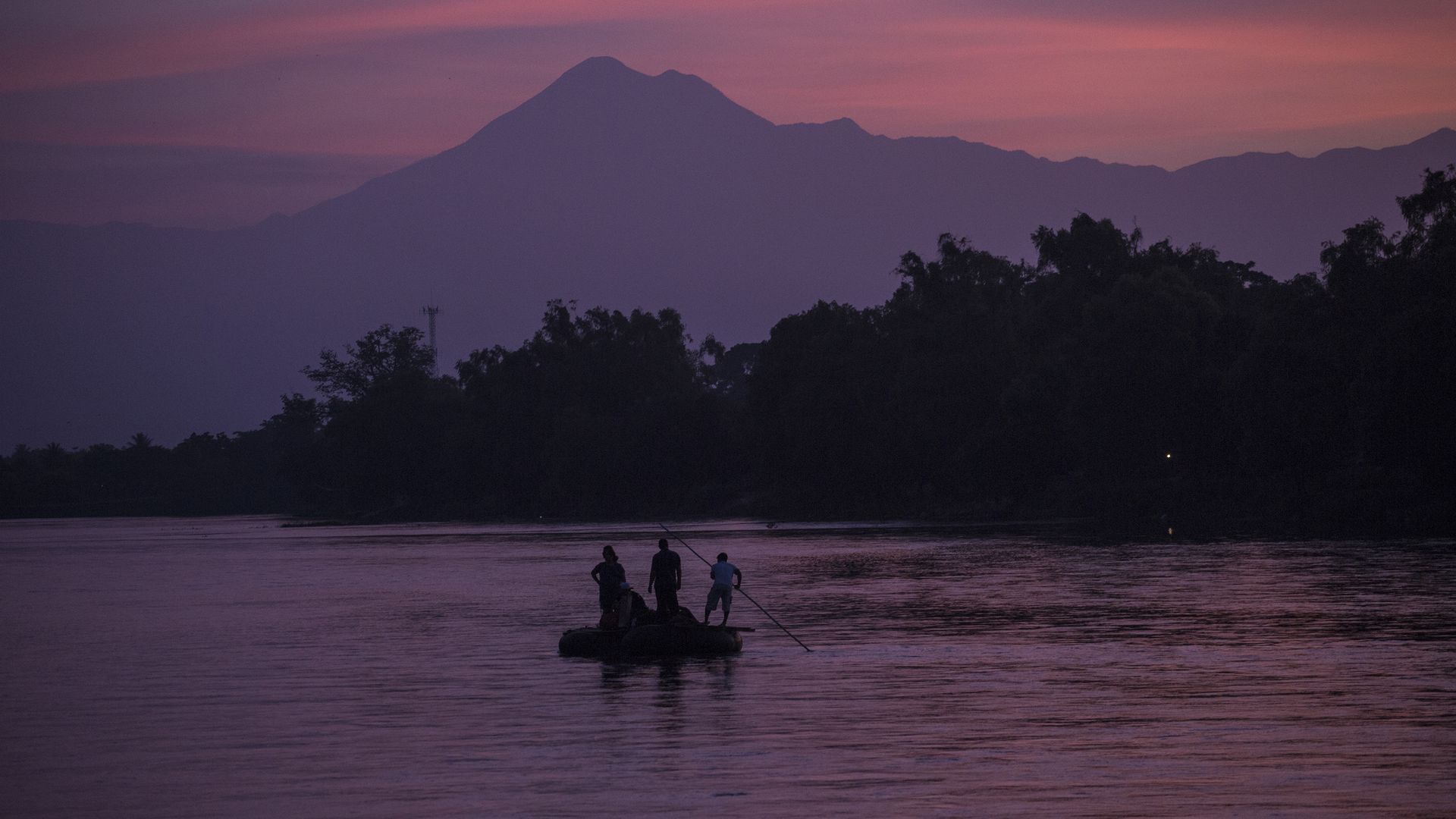 Quoted:
"Clearly the person has admitted that it was his voice, that he was the one who called me, that he was the one who said things that were inappropriate. Why can he just casually walk around, while I... am being punished?"
— Nuril Maknun, an Indonesian woman who recorded a call from her boss as evidence of sexual harassment, and was then sentenced to jail for distributing obscene material (
NYT
).
Thanks for stopping by — see you Thursday!