Welcome to Axios World, where two evenings a week we break down what you need to know about the big stories from around the globe.
Thanks for joining me! Please tell your friends and colleagues to sign up here, and I'd love your tips and feedback: [email protected]
1 big thing: Mexico's populist enigma closes in on the presidency
Barring a shocking turn of events, leftist Andrés Manuel López Obrador will be elected Mexico's president on Sunday. AMLO, as he is known, has presented himself at various times as a rabble-rousing revolutionary and common sense pragmatist — it's not clear which version Mexico is about to elect.
Between the lines: The long-time standard-bearer of the Mexican Left, AMLO left the Mexico City mayor's office in 2005 with sky-high approval ratings and a reputation for consensus-building. One year later he shut down highways and declared himself the "legitimate president" after narrowly losing the presidential race. Roberta Jacobson, until recently the U.S. ambassador to Mexico, told the New Yorker's Jon Lee Anderson: "Honestly, my strongest feeling about him is that we don't know what to expect."
What to know
AMLO has been successful in turning the election into a referendum on what he calls "the mafia of power," which has been weakened by years of insecurity and corruption scandals. "I will govern for everybody, but the poor will always come first," he said at a recent rally, per the Telegraph.
His personal incorruptibility and humble lifestyle feed into his messianic aura — his supporters chant that it's an "honor" to support him. His faith in himself is also well-documented. Asked if he can ever live up to his promises, AMLO told the New Yorker, "We are going to make history, I am clear about that."
"His concern for the poor and wish to improve their lot is sincere. However, Mr López Obrador has a shaky grasp of economics ... and he has little respect for rules or institutions," the Economist notes.
What to expect
Foreign policy: With his choice of advisers, AMLO has signaled a non-interventionist approach that would see Mexico disengage from the world, Richard Miles writes in Foreign Policy.
Immigration: AMLO said at a recent rally that he'll defend the "human right" of immigrants "who need to leave their towns to go and make their life in the U.S." He has also said that rather than focusing on stopping migrants entering Mexico from Central America, as the U.S. wants, he'll focus on the welfare of "our immigrants."
Economic policy: AMLO says he won't raise the national debt, won't raise taxes, but will nonetheless carry out ambitious development plans in the poorer south of the country (he says he'll pay for them by slashing corruption and government salaries). His positions on energy and NAFTA are less clear cut, but past statements have spooked many business leaders.
On Trump: AMLO published a book called "Oye, Trump" ("Listen Up, Trump"), and has been sharply critical at times, as have his rival candidates. He told the New Yorker his general view is, though, that it's "not prudent to take him on directly."
The bigger picture: More than 120 Mexican politicians and political activists have been killed in the lead-up to the election, with hundreds of others pulling out or declining to run out of fear. Today, the entire police force in the town of Ocampo was detained over suspicions it was involved in the murder of a mayoral candidate.
2. Erdoğan wins new powers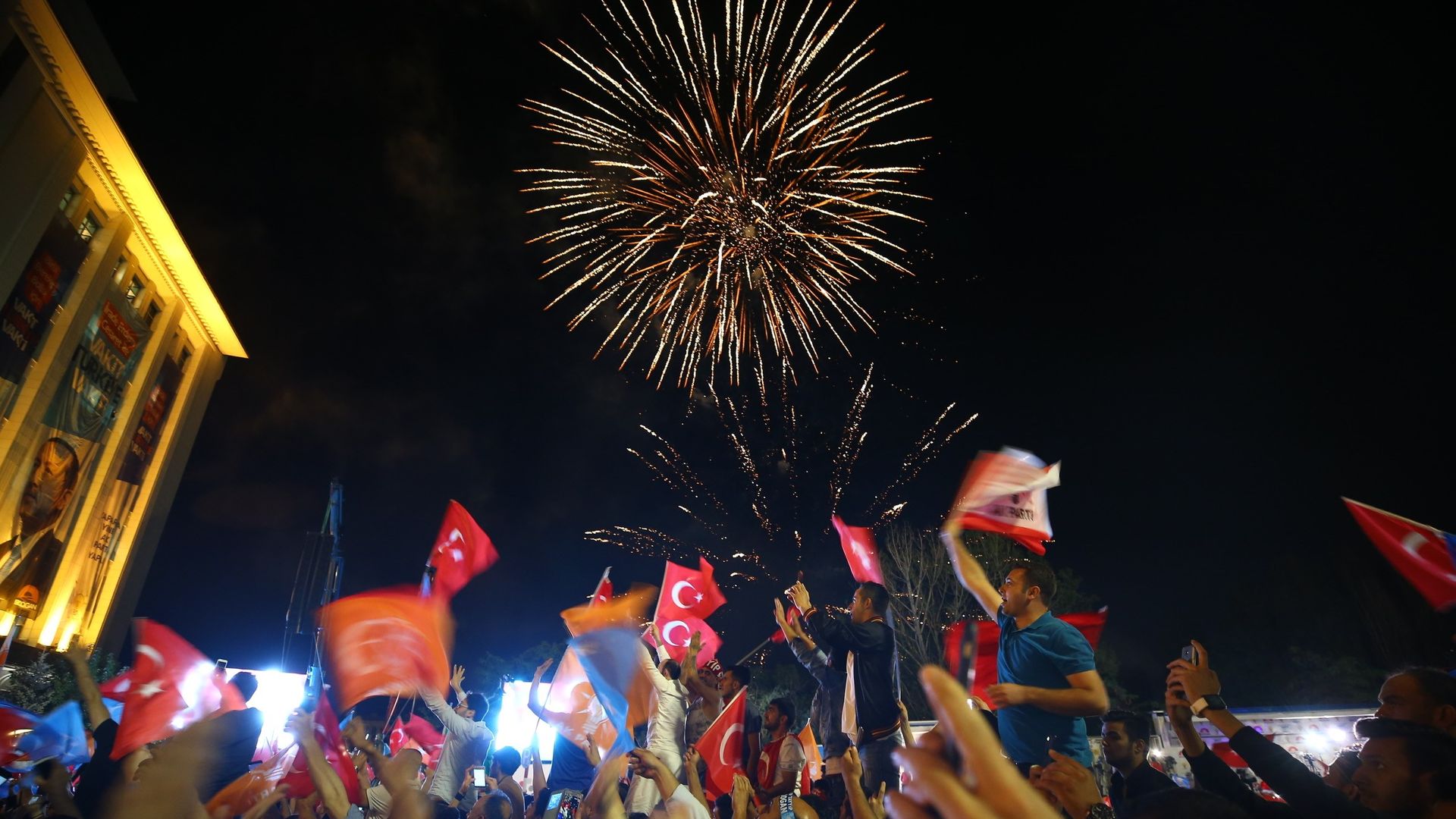 Turkey's Recep Tayyip Erdoğan won a new presidential term on Sunday — and with it new executive powers granted in last year's referendum — in an election that was far from fair (Erdoğan dominates Turkey's media and the election was held under a state of emergency) but appeared to involve less vote rigging than many expected.
What's next: At a panel discussion today at the Washington Institute for Near East Policy, experts offered their analysis on where Turkey and its strongman leader will go from here.
Nick Danforth, Bipartisan Policy Center: Erdoğan will feel his combative approach, both internationally and domestically, has been vindicated, and that "will influence the way he responds to the coming challenges. ... The safest bet is Erdoğan will keep being Erdoğan, and maybe even more so."
Col. Rich Outzen: "We are trying to do some very delicate and difficult things in their neighborhood. In Iraq and Syria, not to mention the bilateral relationship. None of that is made easier by this election." However, the election was a good test for the opposition to build on.
Lisel Hintz, Johns Hopkins SAIS: A big question is whether the opposition bloc will fracture now that the election is over.
Soner Cagaptay, Washington Institute: Voters are moving within the pro and anti-Erdoğan camps, but not between them. "Increasingly, the two sides are detached from one another." That "echo chamber" effect is no accident, and a model for other populist leaders as they become entrenched.
Bonus: Americans on biggest threats to U.S.
A year ago, nearly half of Americans considered North Korea the greatest immediate threat to the United States. Today, that number has plummeted and fear of China has increased — to the point where the two are essentially tied, according to a new Axios/SurveyMonkey poll. Russia is now the most-cited threat.
3. Asia: When dating apps don't match with cultural norms
For every woman on a dating app in India, there are typically three or four men, reports the Wall Street Journal. In a country where arranged marriages are still extremely common, many women are concerned that dating is too stigmatized or too dangerous, Axios' Erica Pandey writes.
The big picture: India and China have two of the largest and fastest-growing populations of smartphone users in the world, a big draw for dating apps. But cultural barriers keep some apps from taking off in Asia as they have in the U.S.
The race to attract women: A Tinder ad shows an Indian mother approving of her daughter's use of the app. Meanwhile TrulyMadly is using a video to introduce women to "boy browsing," while Woo allows women to sign up for free and use initials rather than their full names to protect their identities.
Women who do use dating apps say they're overwhelmed by the attention they get. "The barrage of messages that hits your inbox is like a swarm of locusts," Anushree Majumdar, age 33, in Mumbai, told the Journal.
Made for China: Unlike most U.S. dating apps, which tend to facilitate more casual dating, Chinese apps "draw on traditional Chinese dating values such as material security and marriage-focused relationships, and expand connections beyond the screen with offline events and relationship counseling services," according to researchers at the University of Southern California.
4. Middle East: On the road in Saudi Arabia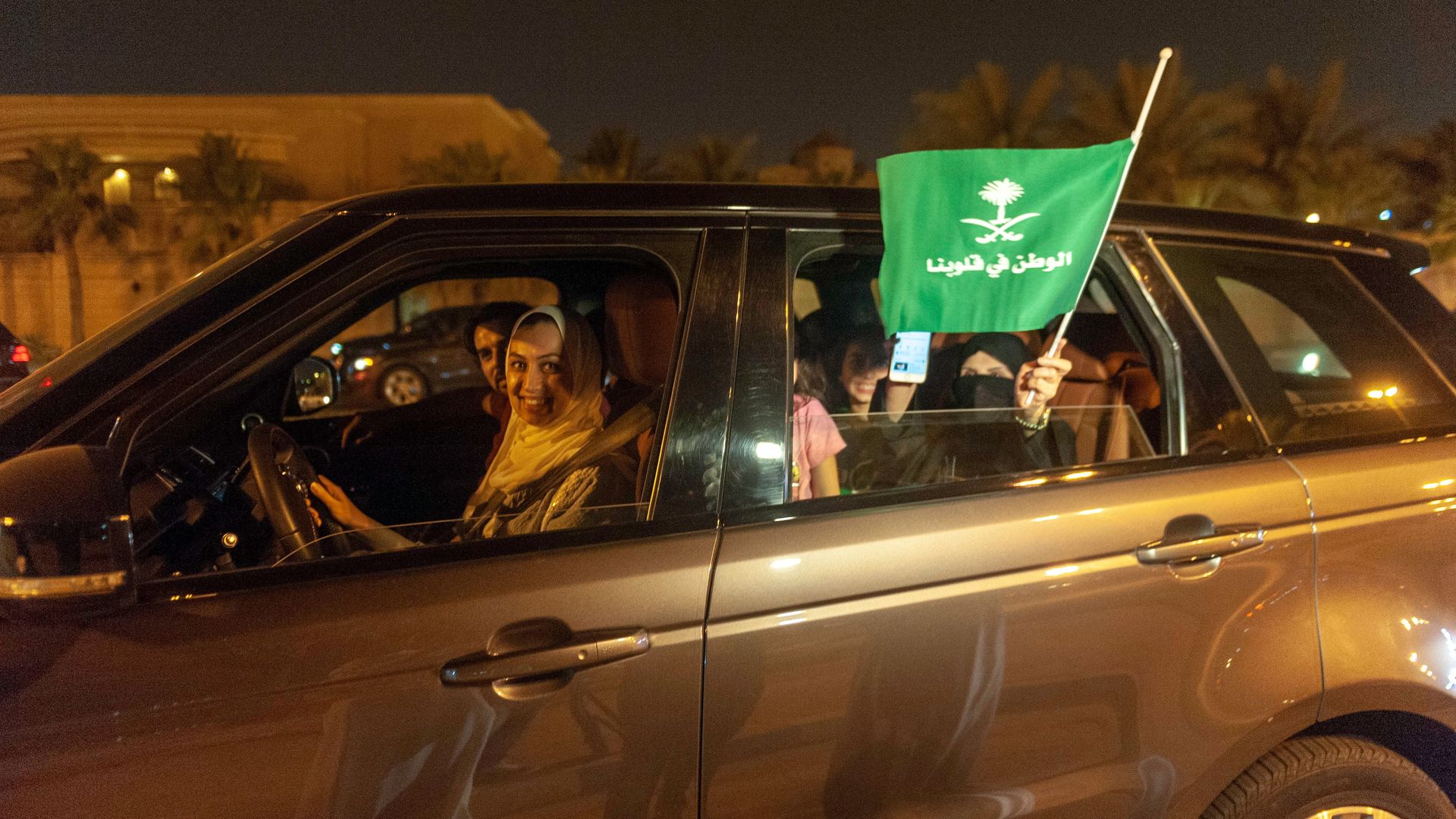 Finally, as of yesterday, women can drive legally in Saudi Arabia.
The bigger picture: Crown Prince Mohammed bin Salman is attempting to modernize Saudi society (movie theaters, concerts) and diversify its oil-dependent economy. He's doing so from the top down, while keeping a tight lid on dissent — women who campaigned for the right to drive remain in jail.
Critics call him hypocritical, or even callous. Ali Shihabi of the Arabia Foundation puts it this way: "Saudi Arabia was being driven by old men at 30 MPH for decades. Now it's being driven by a young man at 100 MPH. He'll get you where you want to go, but some people might get run over along the way."
The Economist sums it up: "Successive Saudi leaders might have looked out of their palaces and marveled at how far their country has come. The young crown prince instead appears to notice how far it has been left behind: the Israelis are richer and know how to fight; the Emiratis live better and have more fun; the perfidious Iranian riyal seems to buy more friends than the Saudi one; and the West is less of a guardian than it used to be."
One big question: "I support the change but I am afraid of the speed of the change," a Saudi ex-official told the Economist. "The religious people are quiet for now. Will they continue to be quiet, or will they react violently?"
5. Global: Where the world is traveling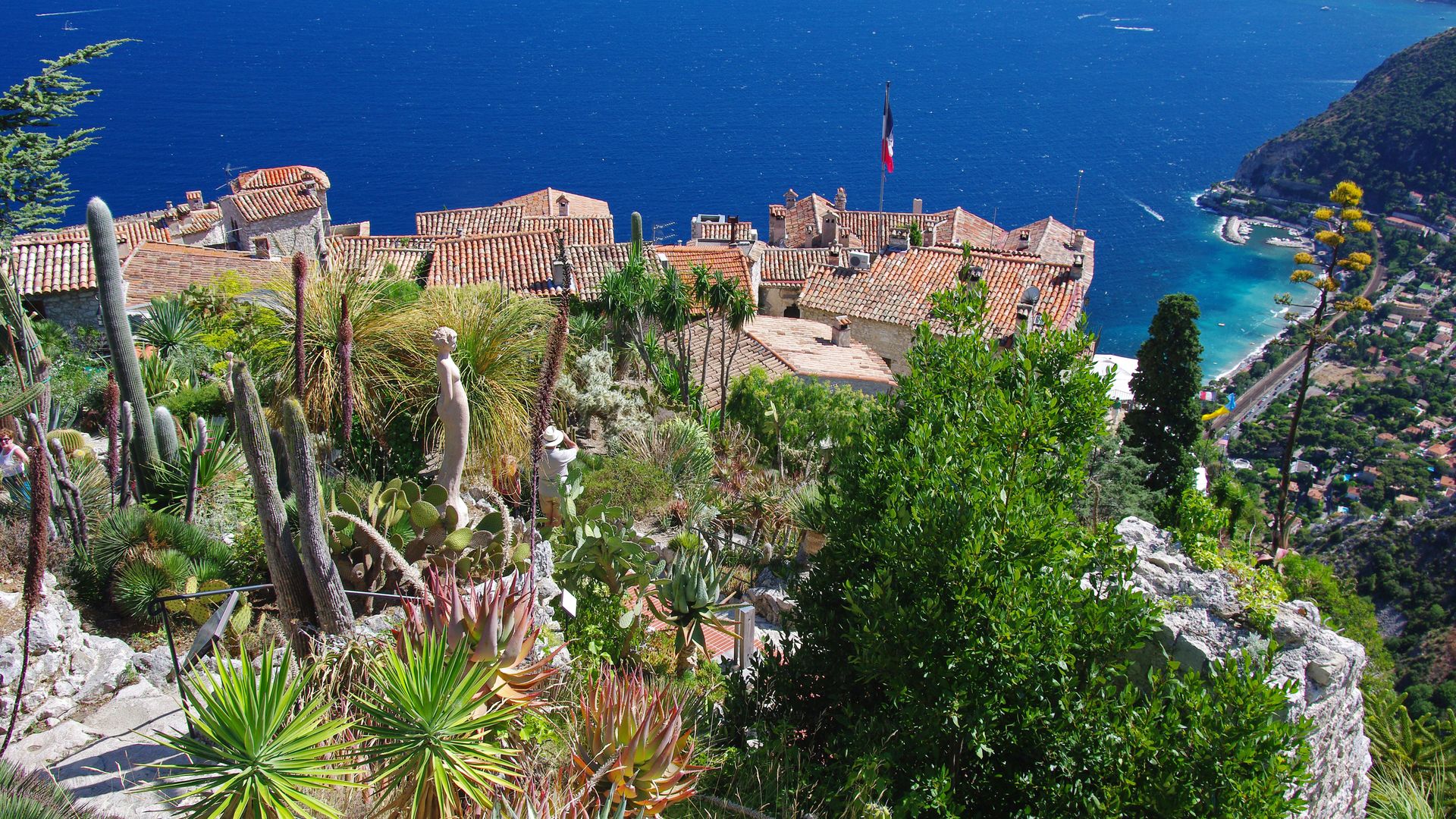 Summer is here and I'm heading on vacation next week, so here are some stats about travel.
People around the world are traveling more: There were 1.2 billion international tourism arrivals in 2016, according to the UN's World Tourism Organization. That number is climbing steadily and has about doubled since 2003.
They're going to a lot of the same places: Since 1995, China (7th to 4th), Germany (11th to 7th), Turkey (15th to 10th) and Thailand (16th to 9th) have jumped in the global destination rankings, while Poland (8th to 19th) and Canada (10th to 17th) have fallen. Otherwise, things look just about the same.
Top destinations, by international arrivals:
France: 83 million
USA: 76 million
Spain: 73 million
China: 59 million
Italy: 52 million
UK: 36 million
Germany: 36 million
Mexico: 35 million
Thailand: 33 million
Turkey: 30 million
6. World Cup: The view from England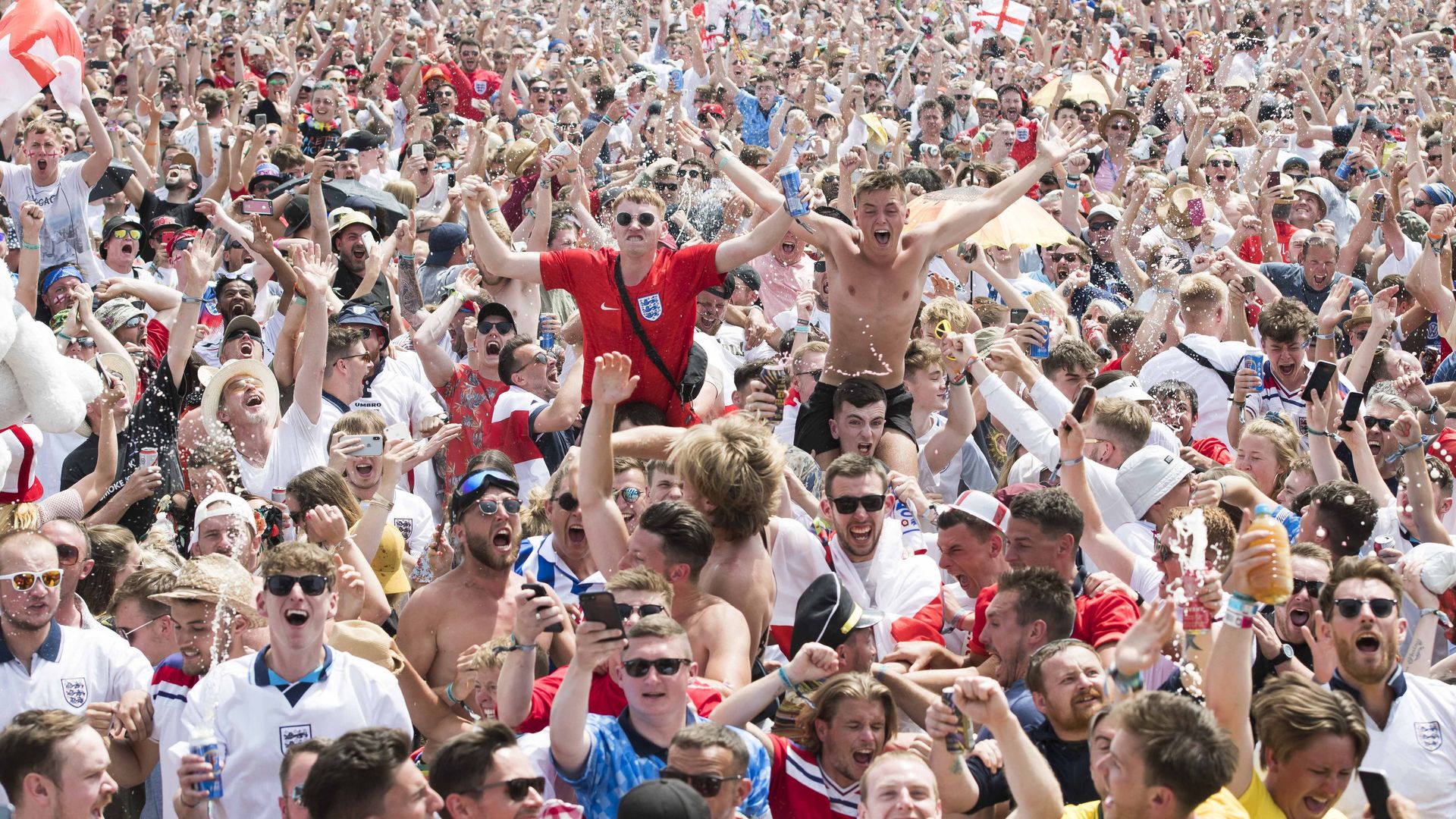 Barney Henderson, my former colleague at the Daily Telegraph, emails from London in the wake of a 6-1 victory over Panama:
"'It's coming home!' England's resounding win yesterday has led expectation levels in the home of football to rocket from next to nothing to 'we're going all the way.'"
"Harry Kane et al putting the truly woeful Panama (didn't they qualify at the expense of Team USA?) to the sword was greeted with wild celebrations as grown men and women threw pint after pint into the air in pub beer gardens the length and breadth of the land to mark each glorious goal. Anyone would think it was the final." 
"But allow us our moment in the sun (and it is unusually sunny here). After 52 years of hurt and more false dawns/ hands of god/ penalty heartbreaks/ painful injustices/ misfiring golden generations than I can or care to recall, the Three Lions are now playing free-flowing attractive football, that is, so far, without past inhibitions."
"Certainly sterner tests await — and as long as the Germans are still in it, it will surely all end in tears. But for now the country is bathing in the heroics of Harry and our brave boys, not to mention multiple pints of beer."
Cheat sheet:
Moving on: Russia, Uruguay, France, Croatia, England, Belgium, Spain, Portugal.
Eliminated: Egypt, Saudi Arabia, Morocco, Peru, Costa Rica, South Korea, Tunisia, Panama, Poland, Iran.
Still in limbo: Australia, Denmark, Argentina, Iceland, Nigeria, Brazil, Switzerland, Serbia, Mexico, Germany, Sweden, Japan, Senegal, Colombia.
Tomorrow's games (ET) — 10am: Denmark vs. France, Australia vs. Peru. 2pm: Nigeria vs. Argentina, Iceland vs. Croatia.
7. Stories we're watching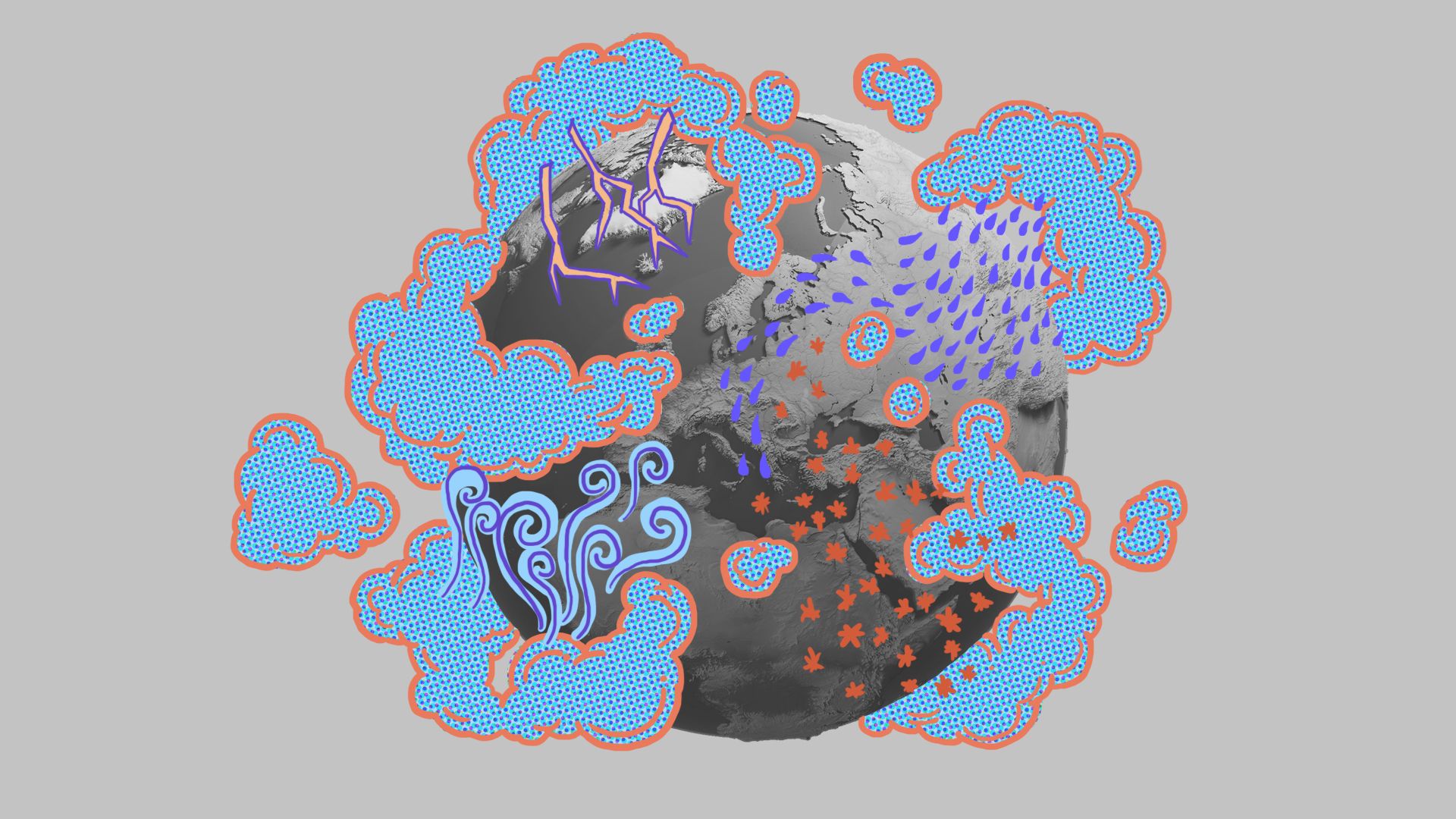 Thanks for reading — see you Thursday evening.