Axios World
September 22, 2022
Welcome back to Axios World.
We start today (1,889 words, 7 minutes) with 48 hours of massive news out of Russia and Ukraine, before stopping in Iran, the UN, Zimbabwe, and the Caribbean.
New arrival? Subscribe.
1 big thing: Putin gambles his regime on escalation in Ukraine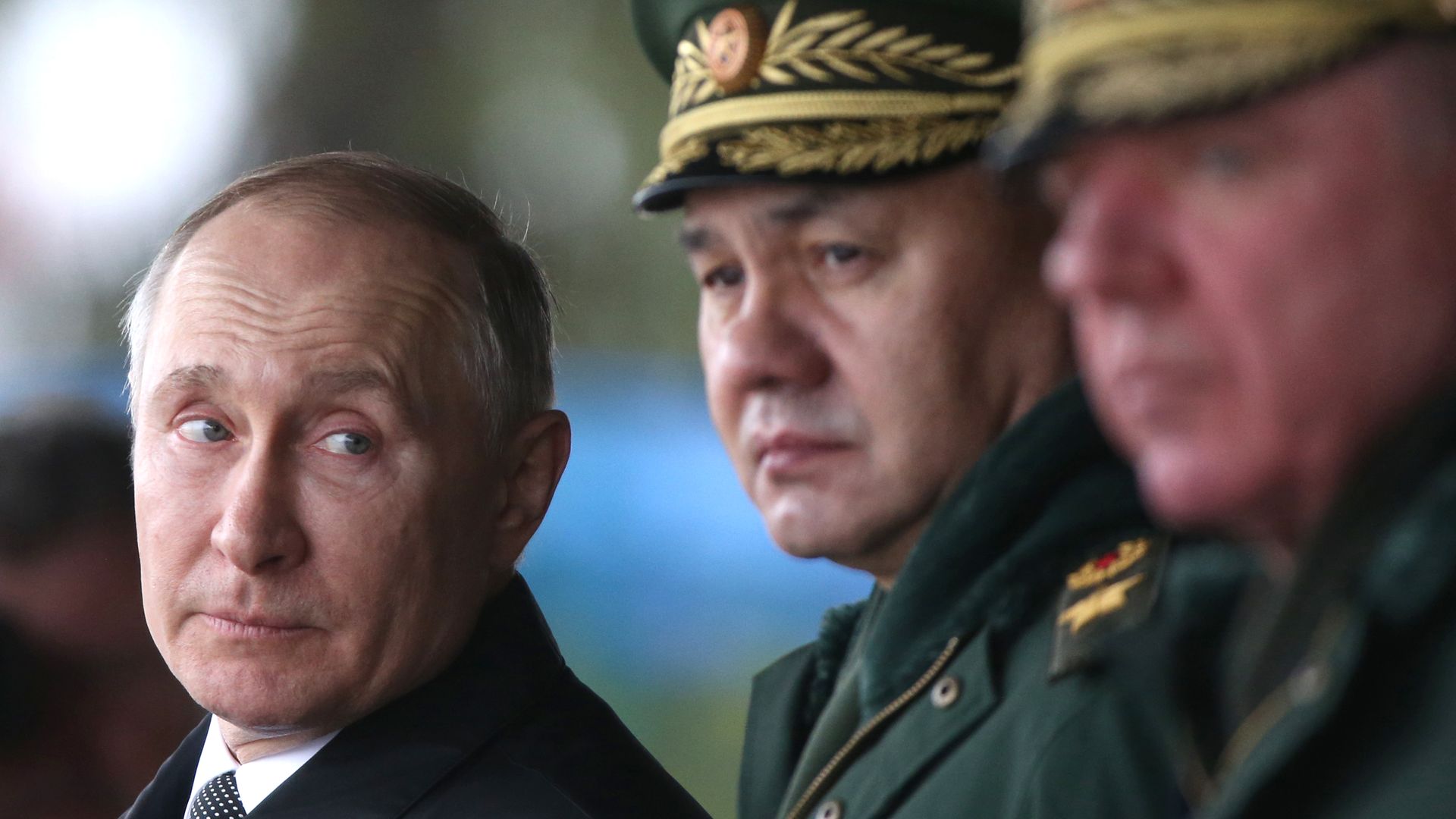 Russian President Vladimir Putin is placing two of his biggest-ever political and strategic bets in a single week.
Why it matters: With his troops getting routed in northeastern Ukraine and their footholds elsewhere slipping, Putin eschewed strategic retreat in favor of high-risk escalation. He's mobilizing an estimated 300,000 citizens and preparing to declare 15% of Ukraine as Russian soil — backed by a blatant nuclear threat.
Driving the news: Putin's mobilization announcement was followed by scenes of protests in dozens of cities, military-age men crowding into airports and border checkpoints to flee conscription, and long lines of soon-to-be soldiers being herded onto buses and planes — particularly in provinces far from Moscow.
Putin and Defense Minister Sergei Shoigu claimed that only about 1% of Russia's available reserves — roughly 300,000 military veterans with relevant expertise or combat experience — would be called up.
But as Sergey Radchenko of Johns Hopkins notes, Putin's actual decree is vague enough that "just about anyone" could be enlisted, and the total number might be well beyond 300,000. Soldiers on short-term contracts will also be forced to remain on active duty.
There have been numerous anecdotal reports of men being conscripted regardless of their military experience and age. Those who resist face jail time and some anti-mobilization protesters have been immediately conscripted, according to the monitoring group OVID-Info.
The big picture: The specter of conscription could potentially bring the war home to millions of Russians in a way nothing else has.
Support for the war has remained static since it began, with roughly 45% of Russians solidly behind it, another 30% backing the war "with some reservations," and only a tiny fraction willing to pay the high price of protesting says Denis Volkov, director of the Levada Center, Russia's top independent pollster.
Lately, more Russians say they have been tuning out the news, which Volkov attributes to fatigue or "psychological protection." Economic sentiment was improving, and many Russians wanted to move on.
Now, says Tatiana Stanovaya of consultancy R. Politik, Russians are frantically searching the internet for news about mobilization and "getting much more than just information on who will be drafted."
Military analysts have also cast doubts on the Russian military's ability to integrate, train, and equip hundreds of thousands of soldiers, many of whom likely have no desire to fight this war.
"One thing we've seen from the Russian military throughout this war: it hasn't done most things well," says Rob Lee, a fellow at the Foreign Policy Research Institute and an expert on Russia's military. "So is mobilization going to be done that well? Are these units going to be well-trained and equipped when they deploy? Probably not."
"Russia can try to address the quantity aspect of the force but they can't fix the quality," adds Michael Kofman, an analyst of Russia's military at CNA, noting, in particular, the dearth of experienced officers and advanced equipment.
Kofman believes the mobilization order is unlikely to change the trajectory of the war, which currently favors Ukraine, but thinks it could allow Russia to sustain the fight for longer.
Part II: "Annexation playbook" set into motion
So-called "referenda" in four regions of Ukraine under total (Luhansk), near-total (Kherson), or partial (Donestk, Zaporizhzhia) Russian control are slated to run from Friday to Tuesday.
The White House expects declarations that huge majorities wish to join Russia, potentially followed by an announcement from Putin granting that "wish."
Needless the say, those moves would lack international support or legitimacy.
Furthermore, Ukraine is conducting a major counteroffensive in Kherson and a surprise push in Kharkiv which is threatening Russia's positions in the Donbas. Thus, Putin would effectively be announcing that the very ground he's in danger of losing is, in fact, Russia.
Breaking it down: Analysts believe this is part of an effort to recast the war as defensive in nature — a fight to free people and lands that are truly Russian — and to lock in Russia's gains.
Putin warned Wednesday that Russia would use "all means at our disposal" to protect its territory, and could now bring the four Ukrainian regions under Russia's nuclear umbrella.
The decision seems "almost like some kind of superstitious attempt to break free from a curse," because of the deeply held belief that Russia will always be victorious on its own soil, writes Alexander Baunov of the Carnegie Endowment.
The message to the West, according to Stanovaya, is "either Ukraine retreats, or nuclear war."
The other side: Ukrainian and Western officials have been quick to insist that they won't let nuclear threats weaken their resolve. But some have also cautioned that Putin's warnings can't be dismissed.
"We think it's just bluster," but that could change if Putin feels "backed into a corner," a senior European official told Axios on the sidelines of the UN General Assembly.
The problem is that if Putin does come to feel that way, we might not know it, the official said.
The bottom line: "He's now staking his regime on this war," Kofman says.
3. UN notebook: What caught my eye this week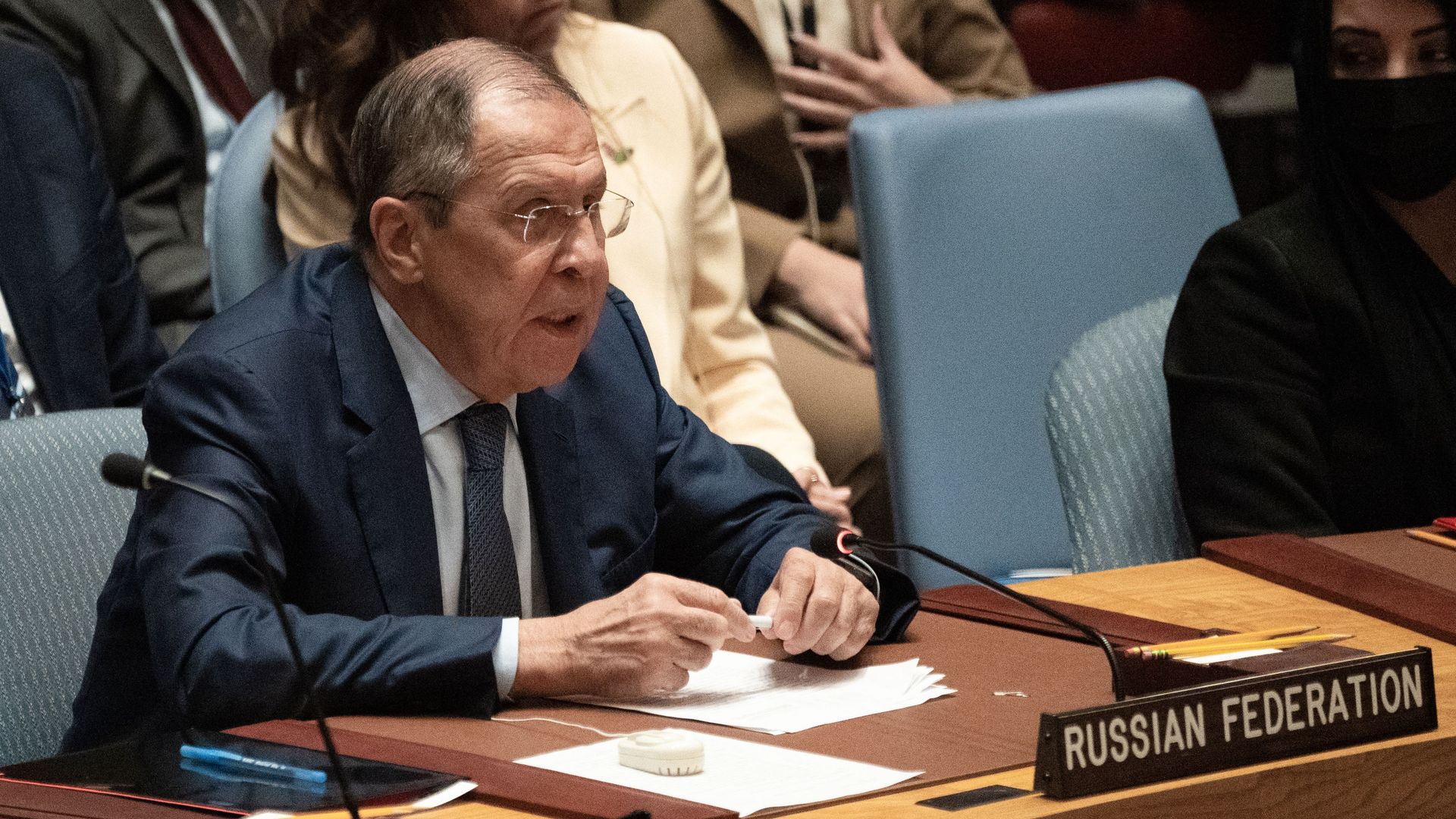 The UN Security Council today held a hearing on war crimes in Ukraine, to which Russian Foreign Minister Sergei Lavrov arrived late and left early.
ICC prosecutor Karim Ahmad Khan pre-empted Lavrov's denials by saying "the bodies I saw in Bucha were not fake."
Meanwhile, Ukrainian Foreign Minister Dmytro Kuleba said Ukraine would defeat Russia because while Ukrainians returned home to fight, Russians are fleeing conscription.
Still, Russia's veto makes such sessions mainly symbolic.
The speeches…
Colombia's new leftist President Gustavo Petro excoriated the drug war, which he said had been imposed from afar and crippled his country, and called on Latin American countries to align against it.
El Salvador's charismatic and authoritarian-leaning President Nayib Bukele offered an extended metaphor about a rich neighbor (the U.S.) preventing a poor person (El Salvador) from repairing his house. His message: "You cannot come to our house to give orders."
Chilean President Gabriel Boric broke with UNGA's tradition of monotony by taking firm positions on hot-button issues such as Russia's invasion of Ukraine ("unfair war of aggression"), the Trump/Biden "trade war" with China ("disrupted our economy and yours"), and the failed constitutional referendum in his own country (voters "taught us a lesson in democracy").
Most leaders from the global south called for dialogue between Russia and Ukraine, but did not condemn the invasion.
Other tidbits:
President Biden held just two full bilateral meetings, with U.K. Prime Minister Liz Truss and, interestingly, with Philippines President Ferdinand Marcos Jr.

The friendly nature of that meeting shows Biden is willing to overlook the Marcos family's history of corruption to secure ties to a key partner in the Pacific.

In his speech, Biden explicitly endorsed giving countries from Latin America and Africa permanent seats on the UN Security Council.
My thought bubble: It's very hard to see what this summit achieved aside from pledges on issues like health and food security.
Bonus: Where in the World?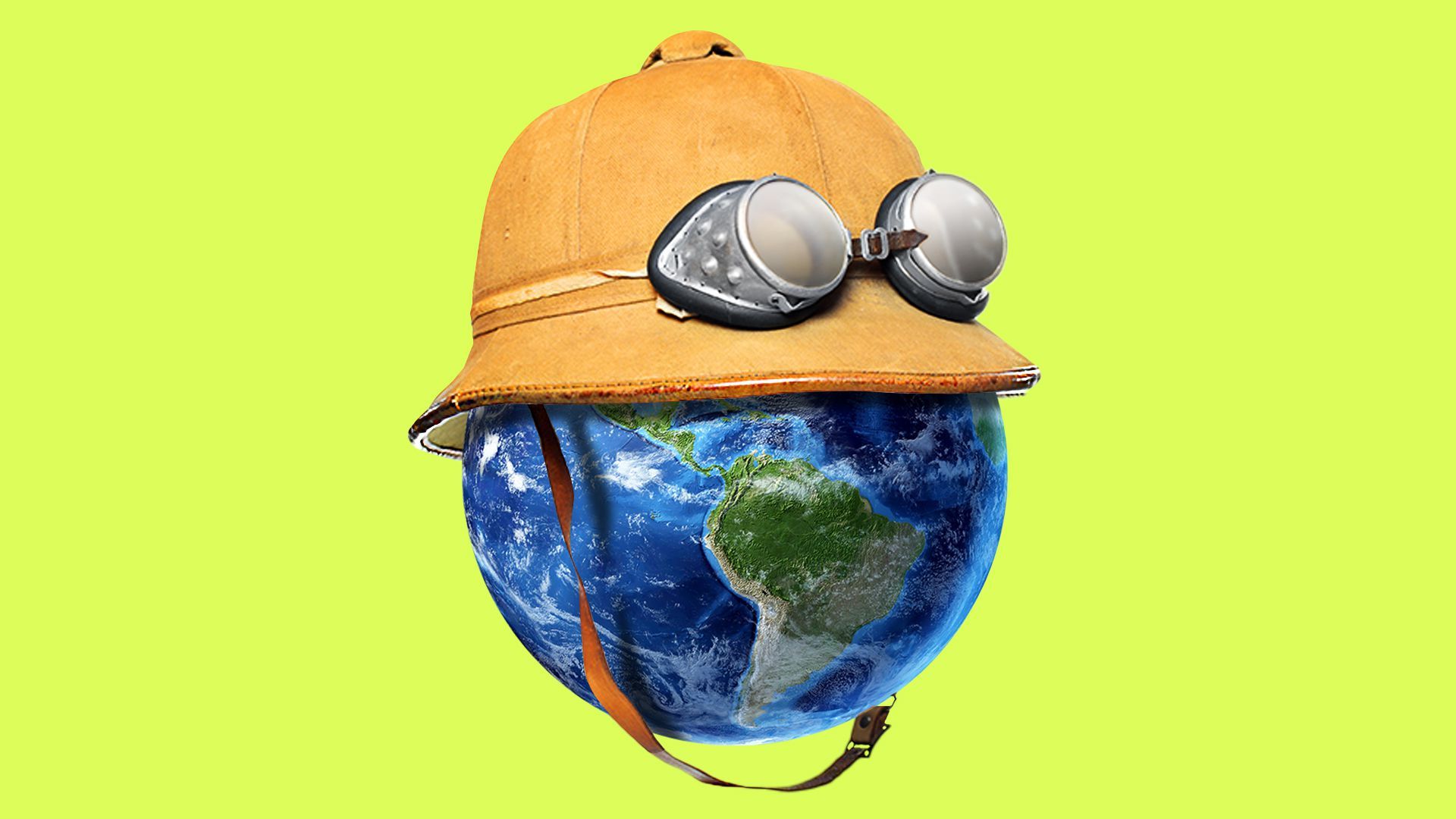 Today's theme is second cities. I give you the second-most populous city, you give me the country.
Los Angeles
Ankara
Porto
Mosul
Tijuana
Lahore
Cork
Kano
Gothenburg
Fez
Lubumbashi
Maracaibo
Gondar
Scroll to the bottom for answers
4. Iran faces worst unrest in years after woman died in custody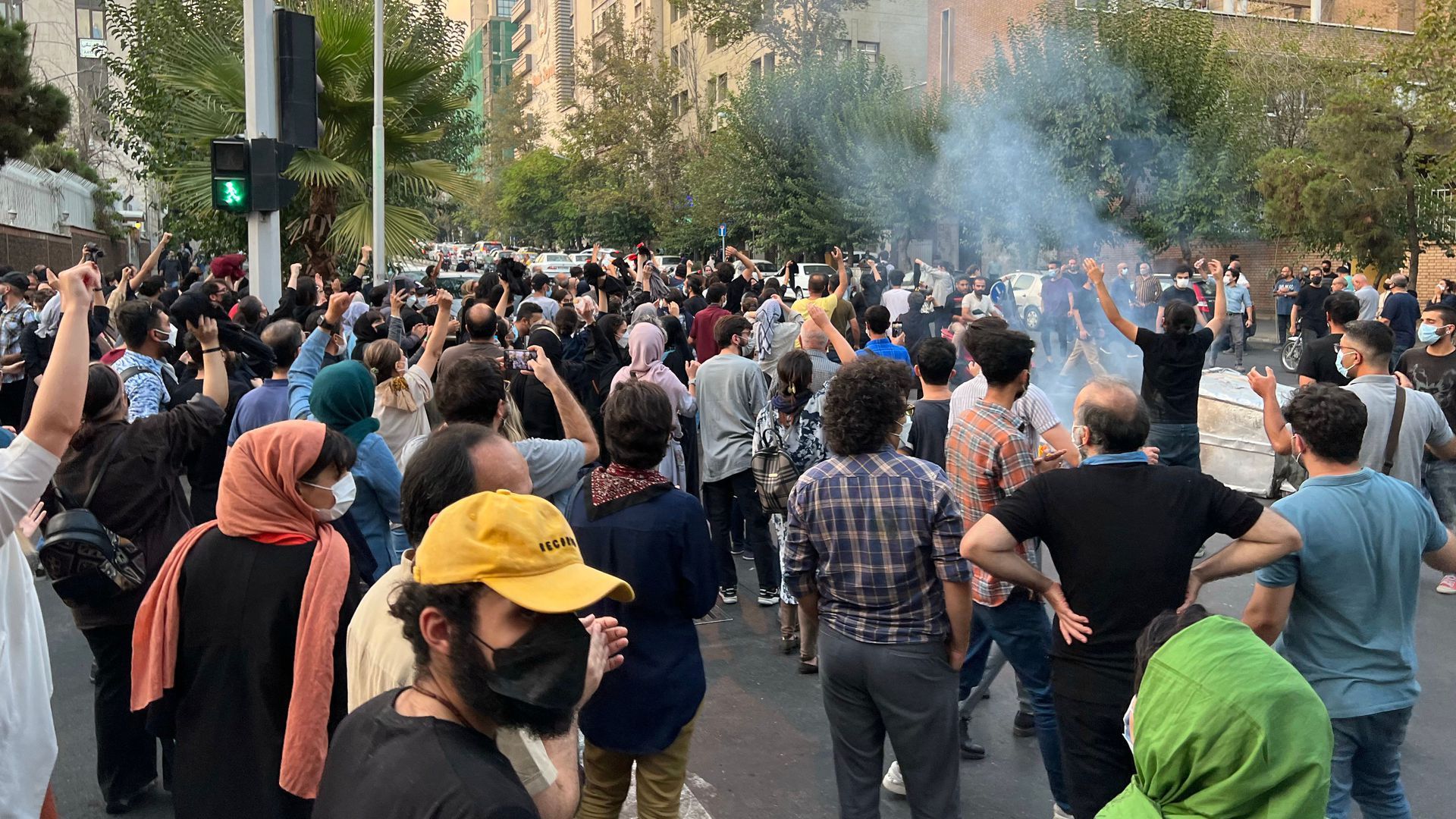 Iran is experiencing some of its worst unrest in years as protests over the death of a woman in police custody spread to dozens of towns and cities, Axios' Laurin-Whitney Gottbrath writes.
Driving the news: Mahsa Amini, 22, died last week after being arrested by Iran's morality police for allegedly violating a religious law requiring women to wear a headscarf.
Police claimed Amini was not mistreated and that she died of a heart attack. Her father, Amjad Amini, told BBC Persia that she had no preexisting conditions.
Iranian President Ebrahim Raisi has ordered an investigation, but did not mention the case or protests in his speech yesterday at the UN General Assembly.
CNN's Christiane Amanpour said Raisi dropped out of a scheduled interview in New York after she refused to wear a headscarf.
The big picture: AP put the death toll from the protests at nine, while Hengaw, a Kurdish human rights group, said it had recorded 15 deaths and hundreds of injuries since last Friday. Axios has not independently verified those numbers.
Iranian officials have denied those reports of deaths, and some have claimed without evidence that "foreign agents" are fueling the unrest, per the NYT.
Iran's internet and mobile networks have also been restricted, a watchdog group reported.
The latest: The U.S. Treasury Department today announced sanctions against Iran's morality police and senior officials, calling Amini's death "yet another act of brutality by the Iranian regime's security forces against its own people."
Meanwhile, the Islamic Revolutionary Guard Corps (IRGC) called on the judiciary to prosecute those circulating "false news and rumors."
5. Interview: Another Caribbean island reconsiders the monarchy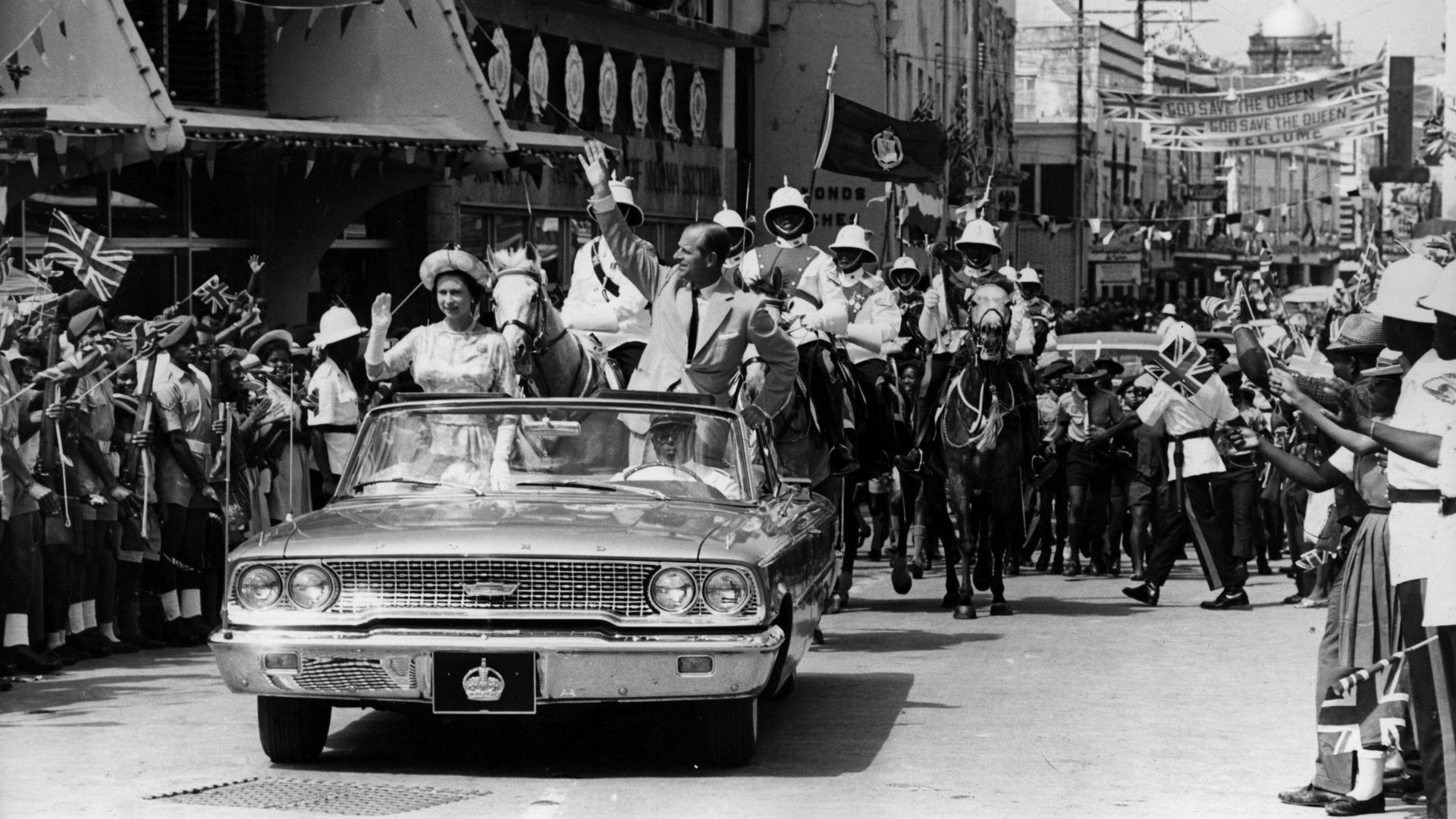 St. Kitts and Nevis is one of seven Caribbean island countries, and 14 total overseas territories, where King Charles III now reigns as head of state. But Foreign Minister Denzil Douglas tells Axios it's time to chart a path to becoming a "truly independent country."
What he's saying: Some countries retained Queen Elizabeth II as head of state for "sentimental" reasons, he says. "She was not offensive to us," though "of course, we recognize what the developing world suffered as colonies."
Since gaining independence while still in association with the U.K in 1967, "a lot has been done to change those circumstances," and relations with the U.K. are "exceptionally good," says Douglas, who previously served as prime minister from 1995 to 2015.
Yes, but: Barbados ditched the monarchy last year in favor of republican status, and Antigua and Barbuda said after the queen's death that it would plan a referendum. Other countries are considering following suit.
"It is a real trend more and more countries in the Caribbean are pursuing," he says. "One of the cool things, though, is that one can still keep membership of the Commonwealth and continue a very good relationship with the United Kingdom."
Douglas says there is "no particular timeline" for a constitutional referendum, but it's time for the conversation to start.
His bottom line: With the queen no longer on the throne, and after 39 years of independence, "it encourages people to recognize that we must confront our future in a real and positive way."
6. What I'm reading: An encounter in Harare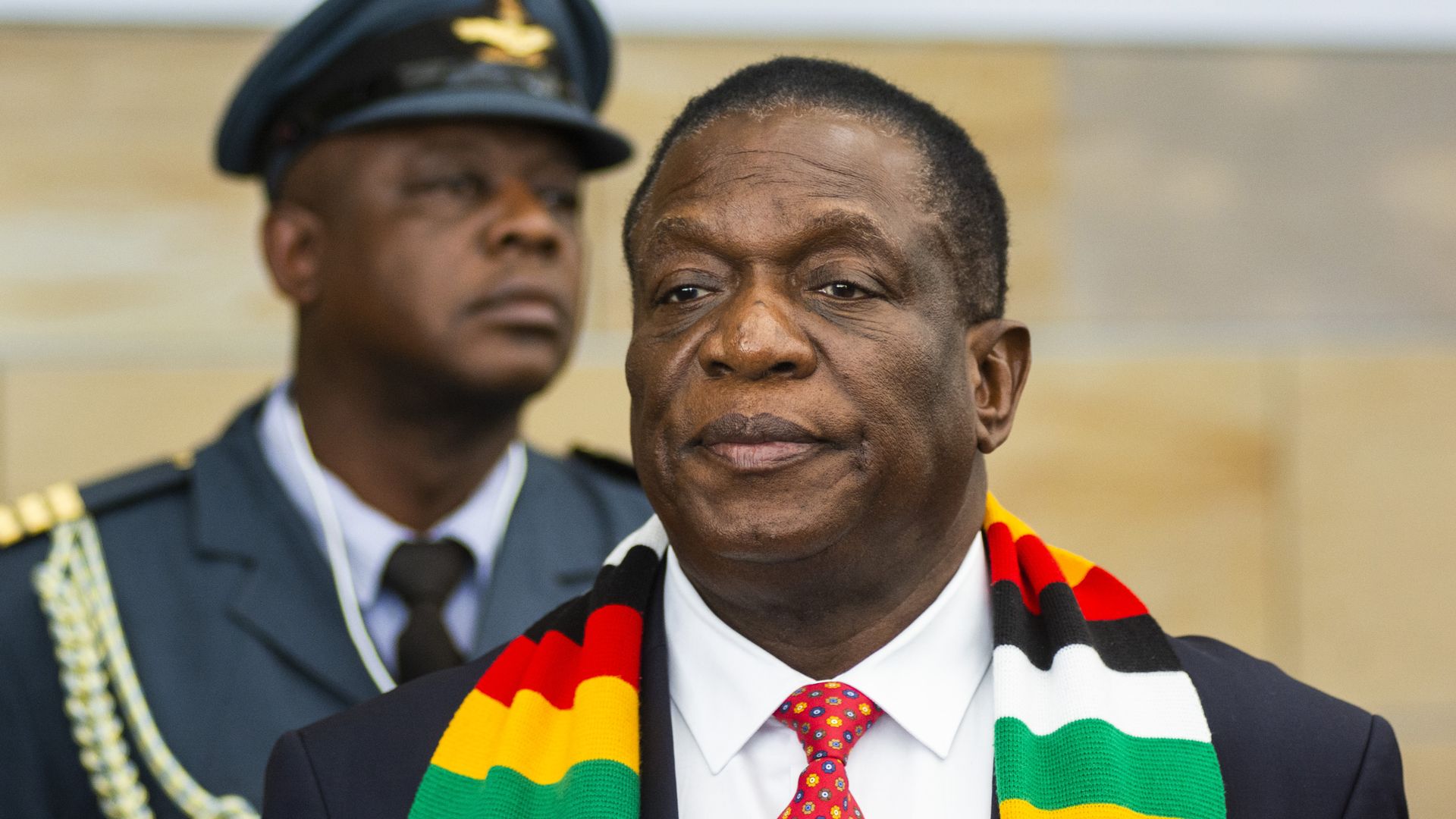 "On a late morning in mid-August, two U.S. Senate aides were sitting at an outdoor cafe in Harare, Zimbabwe, with a civil society activist, when someone approached them with a warning. They were being tailed and filmed by another man in the cafe, whom the spotter suspected was a member of the Zimbabwean government's security services," Robbie Gramer reports for Foreign Policy.
The story continues with a car chase and a very unflattering look at the state of Zimbabwe under strongman Emmerson Mnangagwa.
7. Stories in the world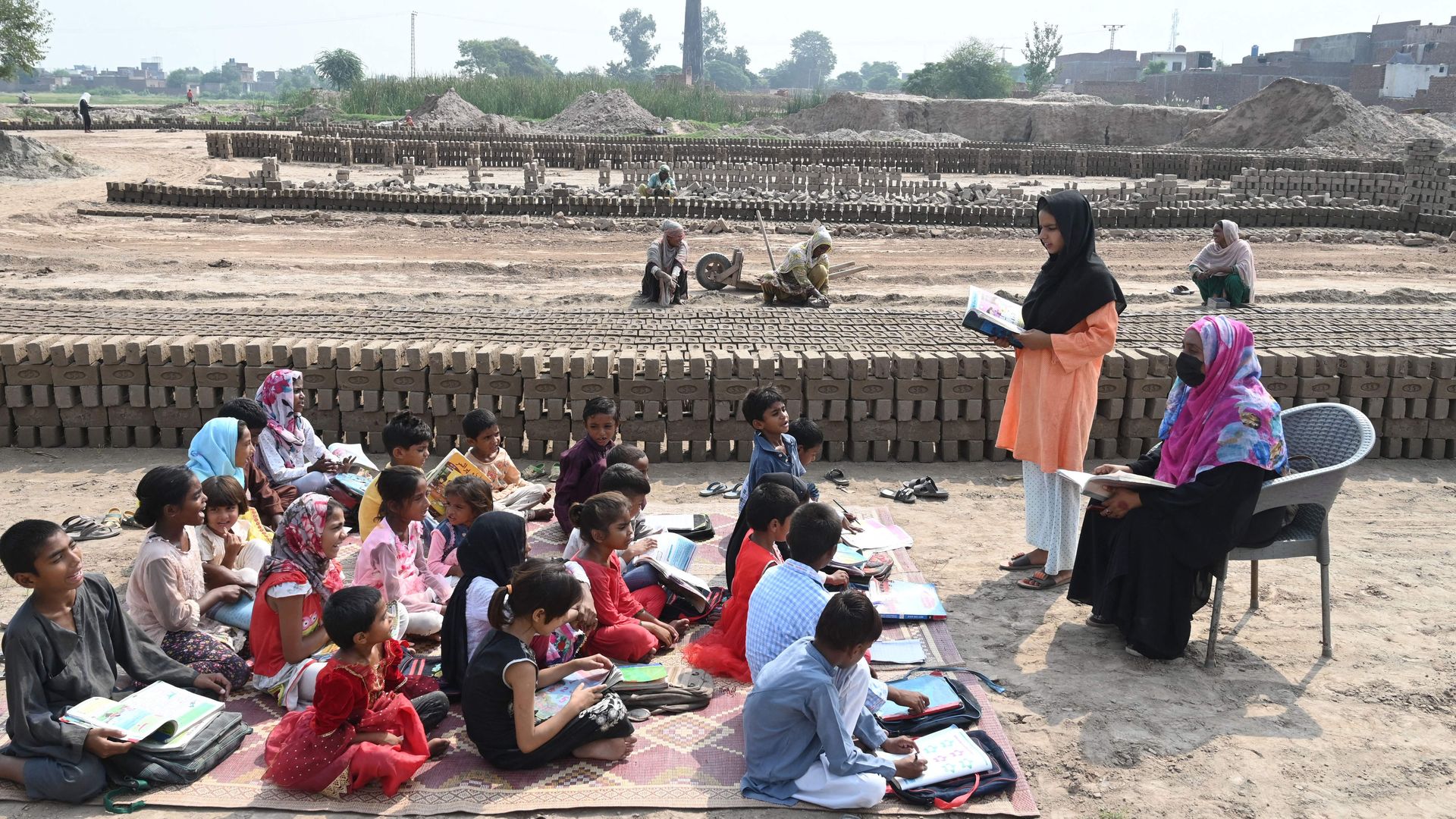 Quoted:
"I think it's a blessing that we lived through an era of such violence and are still alive, and having life compels us to keep fighting against impunity, violence, femicide."
— Guatemalan
Nobel Peace laureate Rigoberta Menchú Tum to Axios
Latino's Marina E. Franco.
Answers: 1. U.S.; 2. Turkey; 3. Portugal; 4. Iraq; 5. Mexico; 6. Pakistan; 7. Ireland; 8. Nigeria; 9. Sweden; 10. Morocco; 11. Democratic Republic of Congo; 12. Venezuela; 13. Ethiopia
Key: Los Angeles; 2. Ankara; 3. Porto; 4. Mosul; 5. Tijuana; 6. Lahore; 7. Cork; 8. Kano; 9. Gothenburg; 10. Fez; 11. Lubumbashi; 12. Maracaibo; 13. Gondar