Welcome to Axios World. Tonight's edition is a brisk 1,486 words (~ 5 minutes).
Thanks for joining me! Please tell your friends and colleagues to sign up, and I'd love your tips and feedback: lawler@axios.com.
1 big thing: Finding a way off the U.S.-Iran ledge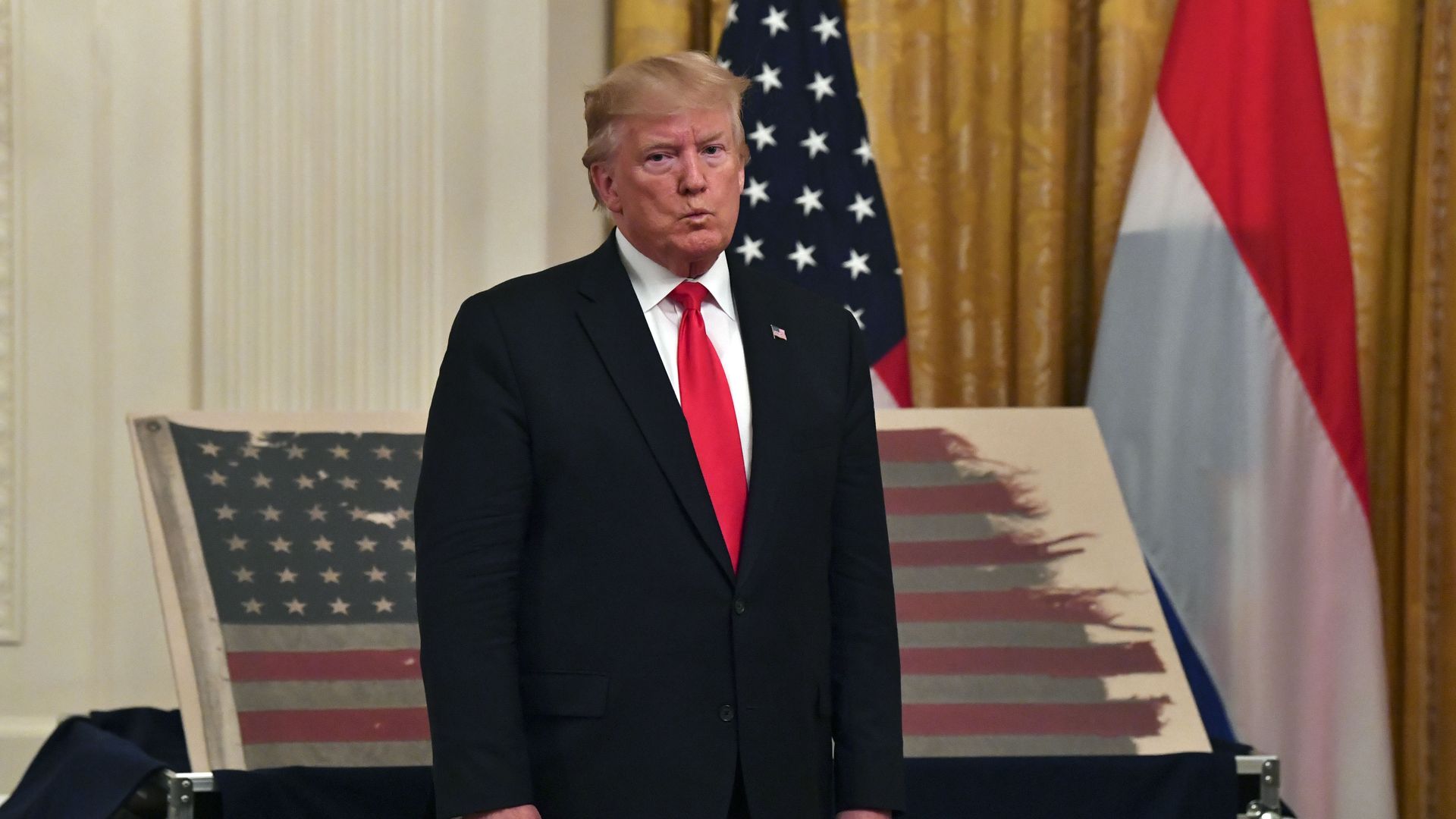 An American warship "destroyed" an Iranian drone operating in the Strait of Hormuz, President Trump announced today.
Why it matters: When Iran downed a U.S. drone last month, it very nearly led to a military conflict. Today's move came hours after news that Iran had seized a foreign oil tanker in the Strait of Hormuz — the latest in a string of incidents in or near the narrow waterway through which one-fifth of the world's oil supply travels.
The Pentagon says the Iranian drone "closed within a threatening range" of the USS Boxer, which "took defensive action."
CNN's Barbara Starr reports that it was "brought down by electric warfare jamming." Trump said only that it was "immediately destroyed."
The big picture: During the current crisis, windows for diplomacy have seemed to open and then quickly close.
Iranian Foreign Minister Mohammad Javad Zarif told the BBC this week that Iran wouldn't let Trump "bully" his way into talks. But he also floated a deal that would allow for permanent nuclear inspections in exchange for permanent sanctions relief.
Brian Hook, the U.S. envoy to Iran, said at an Atlantic Council event yesterday that the U.S. is willing to talk "with no preconditions," but won't take any "concrete steps" to secure dialogue. If Iran balks at diplomacy on those terms, he said, "our sanctions will continue to intensify."
Between the lines: Trump has showed clear interest in talks. Politico reports he gave dovish Sen. Rand Paul license to intermediate on his behalf, potentially with Zarif this week in New York. French President Emmanuel Macron seems eager to play a similar role.
"The Iranians take anyone who has a direct link to the president and who does not belong to the Bolton-Pompeo camp seriously, because they understand the president is mostly interested in dealmaking but almost no one else in this administration feels that way," says Ali Vaez, Iran director for the International Crisis Group, who has been speaking with Iranian officials.
Vaez says the Iranians feel strongly that the onus is on Trump to make the first concession, even if they know he won't meet their demand to unwind all U.S. sanctions.
He says there might be a deal to be made whereby Iran returns to compliance with the 2015 nuclear deal and the U.S. loosens its stranglehold on Iranian oil exports.
Getting there wouldn't be easy.
The Iranians prefer to communicate via backchannels, negotiate multilaterally and play for time. Trump favors leader-to-leader meetings, and he has little interest in slow and steady diplomacy.
Hook pointed to Trump's 3 meetings with North Korea's Kim Jong-un as a sign he's open to dialogue. But while sitting down with Trump was a major coup for Kim, Vaez notes, it'd be a "major liability" for any Iranian leader.
What to watch: For now, the default course is escalation.
"I believe the Iranians have come to the conclusion that noncompliance and pushback in the region has brought them more dividends than compliance and restraint," Vaez says.
Meanwhile, Trump's advisers continue to insist that maximum pressure is working, and the task now is to further tighten the screws.
2. World news roundup
1. The World Health Organization Wednesday issued a global health warning on the Ebola outbreak in the Democratic Republic of the Congo, although it added that the risk of the deadly virus spreading outside the region remains low, Axios' Eileen Drage O'Reilly writes.
2. The U.S. has formally announced the removal of NATO ally Turkey from the F-35 fighter jet program. The move came after Turkey purchased a Russian S-400 air defense system over vocal objections from Washington.
Wednesday's announcement is about military hardware. But it's also a manifestation of the widening divide between Turkey, the U.S. and NATO.
Between the lines: Turkish President Recep Tayyip Erdogan had long been warned that the Russian missile system was incompatible with NATO's security. But he has used the issue to fan Turkish nationalism and hedge his geopolitical bets, while apparently believing he could avoid any harsh consequences. Go deeper.
3. Ursula von der Leyen, the outgoing German defense minister and an ally of Chancellor Angela Merkel, became the first female president-elect of the European Commission on Tuesday. How it happened.
She barely won confirmation in the European Parliament, her political career had stalled back home, and she was hardly anyone's first choice for the EU's top job. But there's plenty going for her too, Politico's Ryan Heath argues.
Annegret Kramp-Karrenbauer will now take over the defense ministry. But despite being Merkel's anointed successor, she might not survive long enough to become chancellor, Peter Kuras writes in Foreign Policy.
4. Boris Johnson will almost certainly be unveiled Tuesday as the new leader of the Conservative Party, and the U.K.'s next prime minister.
We'll have much more on him between now and then.
EXPERT VOICES
3. China: Big brother hops a ride on Belt and Road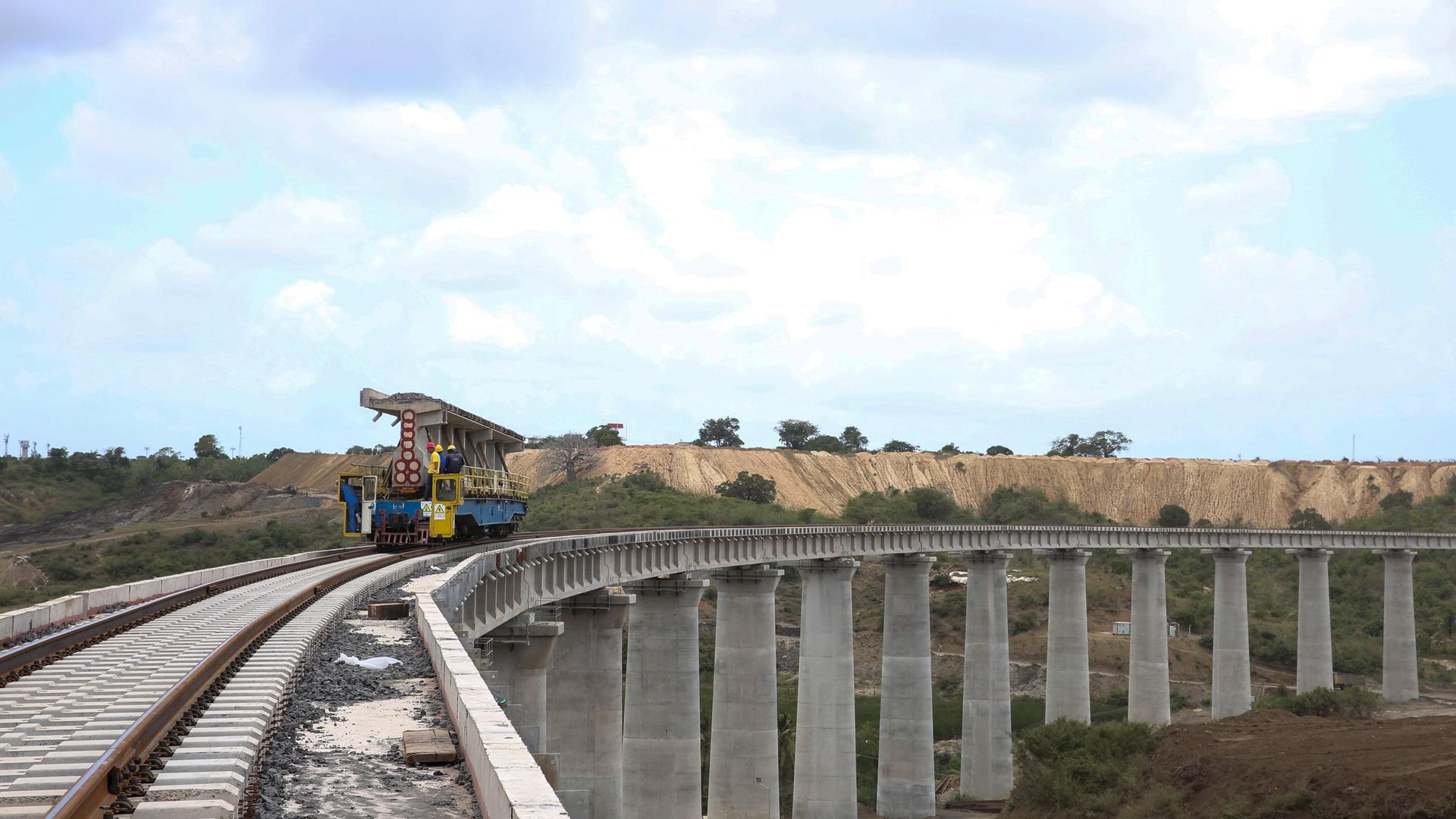 China plans to send government agents to monitor projects along its Belt and Road Initiative (BRI), potentially extending the Chinese Communist Party's arm deeper into participating countries, Jonathan Hillman of the Center for Strategic and International Studies writes for Axios Expert Voices.
The big picture: Corruption has been damaging Chinese President Xi Jinping's signature foreign policy initiative. He now wants to deploy abroad the same Orwellian-sounding Central Commission for Discipline Inspection that has helped carry out his domestic anti-corruption campaign.
What's happening: Chinese projects have sparked allegations, investigations and convictions around the world.
Where it stands: China is eager to repair the Belt and Road brand and has promised to clean things up. But the Chinese government does not want to get rid of all corruption, only unsanctioned corruption.
Go deeper: Big Brother hitches a ride on China's Belt and Road
4. Africa: Zuma blames foreign spies for his bribes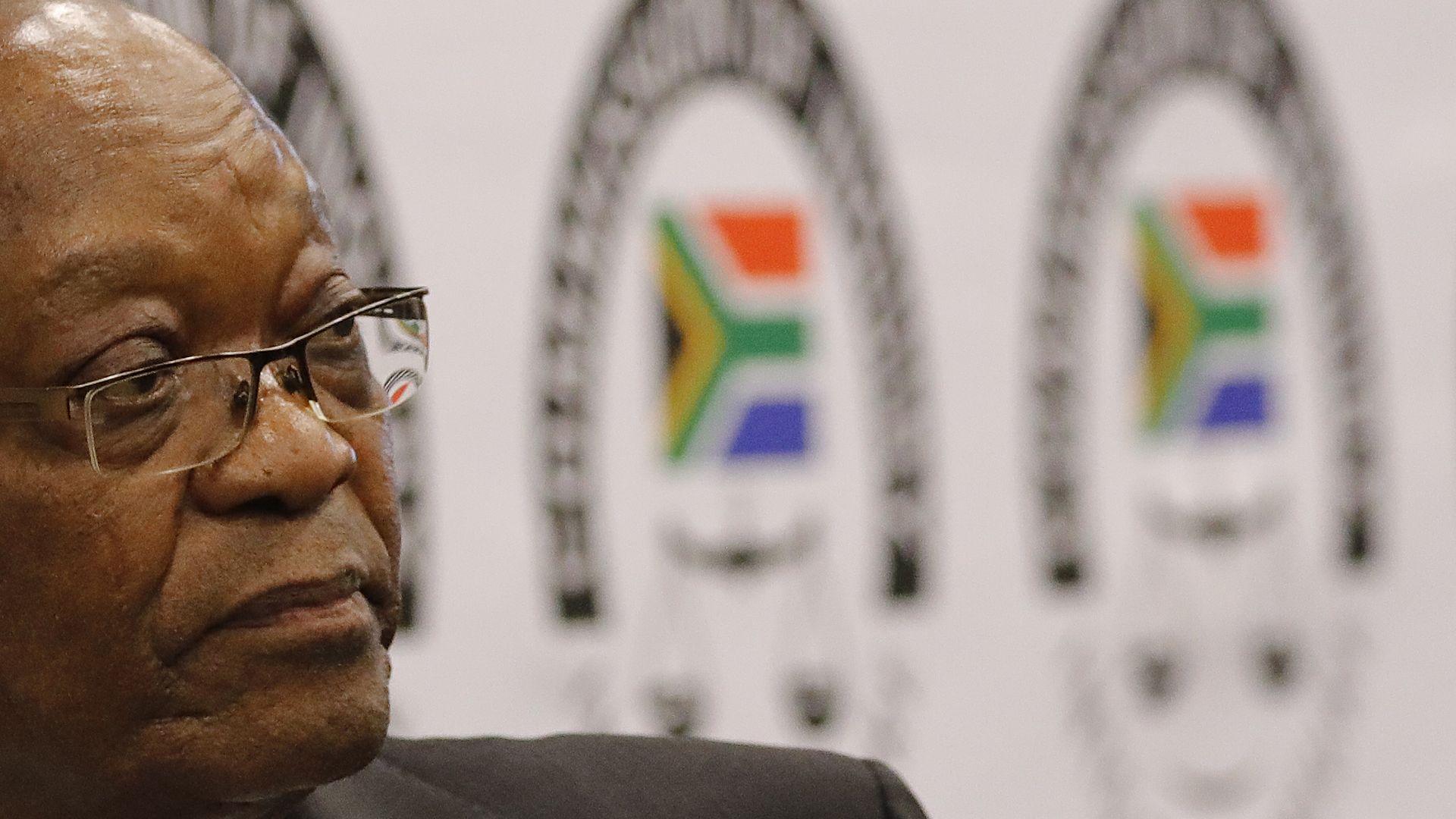 Former South African President Jacob Zuma has been testifying this week in a probe into the massive corruption that took place on his watch.
What he's saying: Zuma told investigators "he is the victim of a plot by foreign intelligence agencies to seek his downfall," The Guardian's Jason Burke reports from Johannesburg. That's a far cry from reports that suggest he all but put South Africa's government up for sale.
Zuma may now be out of a job, but many of those believed to have joined in the spoils still hold powerful posts.
"Within the ANC [African National Congress] there are people who depend on Zuma's version of events prevailing because otherwise, they're next," said David Pilling, the FT's Africa editor, on the World Weekly podcast.
Zuma's successor, Cyril Ramaphosa, has attempted to shed the ANC's reputation for corruption and convince investors the country is now open for business. He's struggled to do so, and the ANC's dominance of South Africa's politics is slipping.
5. Latin America: Tragedy and scandal in Argentina
25 years ago today, the bombing of a Jewish cultural center in Buenos Aires left 85 people dead. Investigators in Argentina determined the attack "was planned and financed by Iran, and carried out by Hezbollah," per the BBC.
The attack has lasting political relevance in Argentina, emails Martin Aguirre, editor-in-chief of Uruguay's El Pais newspaper:
"You have to remember that many of the left-wing governments that ruled South America in the early 2000s were very close to Iran."
"During the presidency of Cristina Fernández de Kirchner, Argentina signed a memorandum with Iran concerning a commission to investigate the attack. It was bitterly opposed by Argentina's Jewish community on the grounds that there was already proof of Iran's role, and the move signaled the government had no intention of bringing the perpetrators to justice."
"Alberto Nisman, Argentina's chief investigator of the incident, accused Fernández of a cover-up. In 2015, the day before he was supposed to testify in Congress, he was found dead in his apartment."
"The official version was that it was suicide, but later investigations indicated he was murdered. No one has been charged."
The bottom line: "Now, with Fernández seeking the vice presidency, the anniversary of the attack is being used to bring the issue back to public light and accuse her not only of failing to investigate the issue properly, but of protecting the Iranian government."
6. Flashback: 50 years since the first lunar footsteps
Saturday marks 50 years since man first walked on the moon. Here's a look at all the moon landings to date, from Axios' Harry Stevens:
What to watch: Keep an eye out for an Axios Deep Dive about the Moon, coming on Saturday. Sign up for Axios AM to get it.
7. Stories we're watching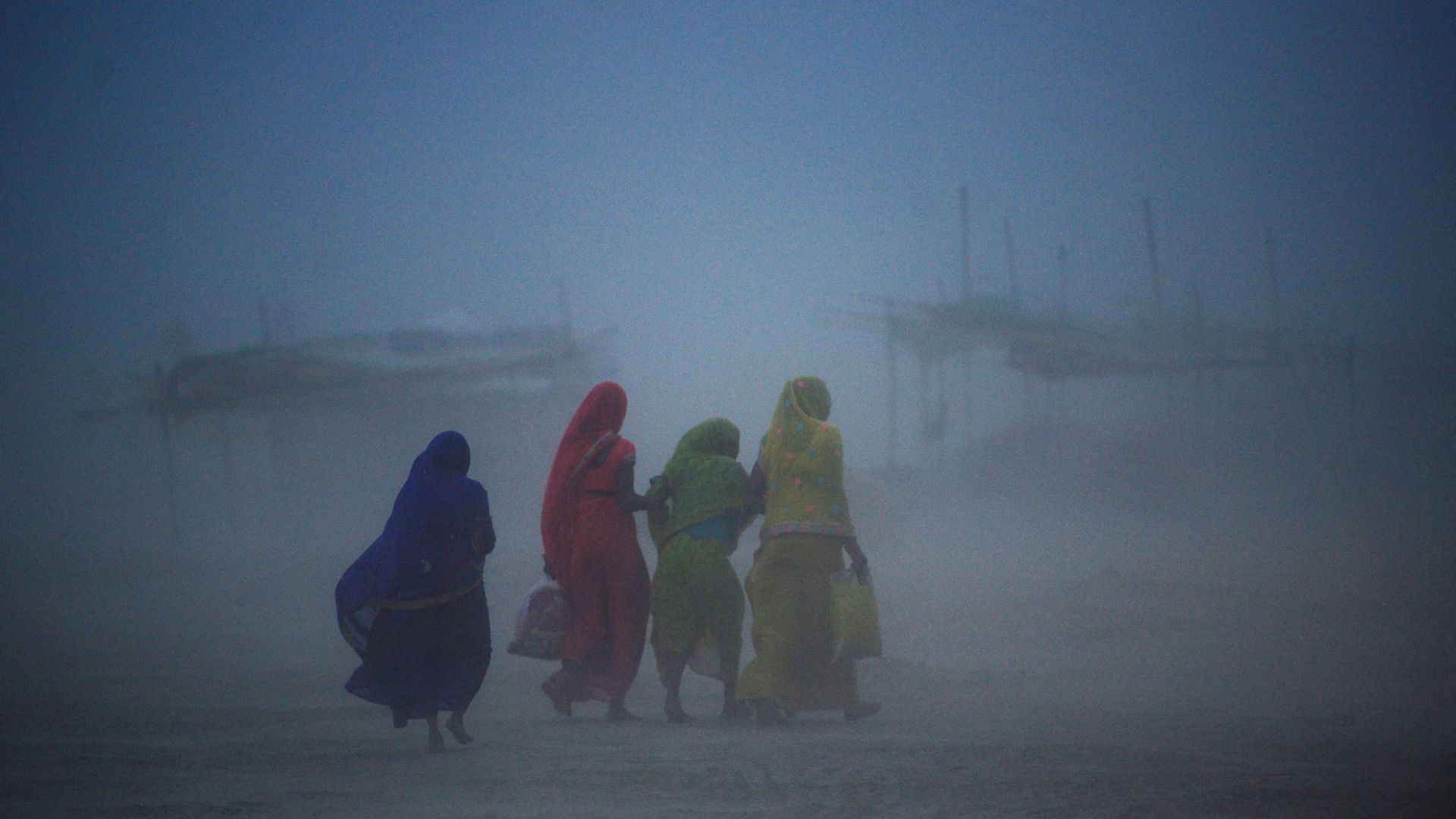 Quoted:
"And where is that, exactly?"
— Trump
yesterday
at a religious freedom event. He was asked by a Rohingya man whether he had a plan to help refugees from the genocide in Myanmar.
Thanks for reading — have a wonderful weekend.