Welcome to Axios World, where two evenings a week we break down what you need to know about the big stories from around the globe.
Thanks for joining me! Please tell your friends and colleagues to sign up here, and I'd love your tips and feedback: [email protected]
1 big thing: America's new forgotten wars
Since President Trump took office, the U.S. has carried out more airstrikes in more places, expanded its use of drones and been increasingly willing to risk civilian casualties.
The bottom line: Under Barack Obama, the U.S. pounded ISIS from the air and made heavy use of drones. Trump seems to have taken those tactics into hyperdrive in pursuit of shock, awe and a quick victory. With a flood of other news to sift through, America has hardly noticed the shift.
By the numbers: The U.S.-led coalition carried out nearly 12,000 airstrikes (manned and unmanned) in Iraq and Syria last year. The uptick, which has since subsided, corresponded with a spike in civilian casualties.
Rachel Stohl of the Stimson Center writes for Axios Expert Voices that Trump has made U.S. drone policy "less restrained, transparent and accountable."
"The administration has reversed course on measures designed to bring drone use out of the shadows, eliminated the requirement that a target pose an 'imminent threat,' and loosened the requirement of 'near certainty' that the target is present — all while refusing to confirm or deny that changes to such policies and procedures have been made."
"It has also increased the frequency and geographic scope of lethal drone strikes, especially in areas where stricter rules around the use of force were previously in place." Those areas include Pakistan, Yemen and Somalia.
A recent Amnesty International report, which has drawn vehement objections from the Pentagon, accuses the U.S. of possible war crimes over "indiscriminate" attacks in the battle last year to retake the Syrian city of Raqqa from ISIS.
From the report: "On the ground in Raqqa we witnessed a level of destruction comparable to anything we've seen in decades of covering the impact of wars."
Col. Thomas Veale: "As far as how do we know how many civilians were killed — I'm just being honest, no one will ever know. Anyone who claims they will know is lying."
The assault on ISIS has had major successes. Both Raqqa and Mosul fell to U.S.-backed forces last year.
Polls show most Americans support the use of drones in warfare, and they'd certainly rather the U.S. fight from the air than on the ground.
But while the tactics have generated little domestic debate in the U.S. in recent months, shifted how many in the region view the U.S.
Go deeper: The full airstrikes visual from Axios' Harry Stevens.
2. Scoop: How Israel views the Trump-Kim summit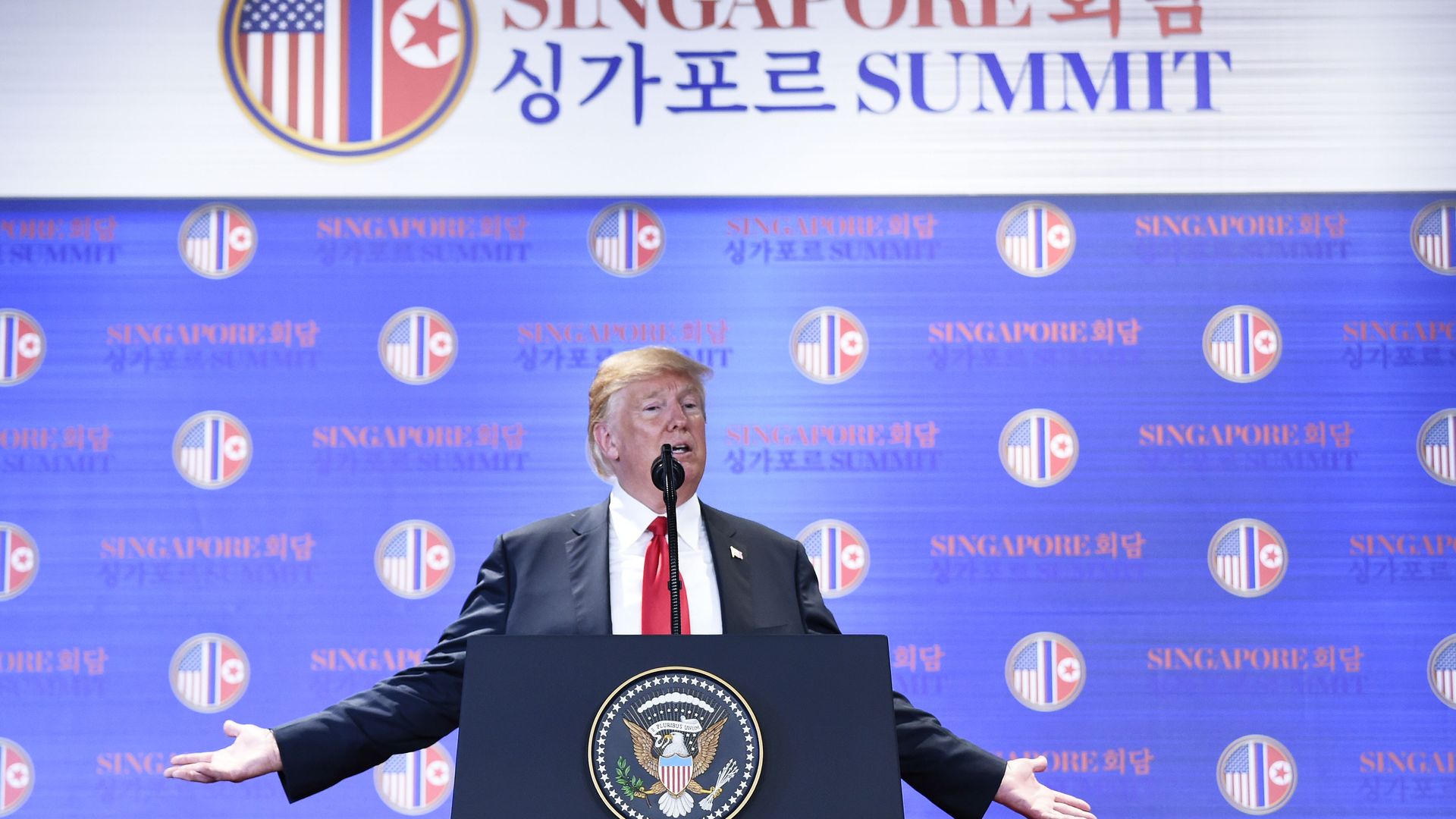 Axios contributor Barak Ravid obtained a classified report from Israel's foreign ministry which raises doubts over President Trump's optimistic statements about his summit with Kim Jong-un, and determines the U.S. retreated from its positions on several issues.
Main points from the report:
There are substantive gaps between U.S. policy statements before the summit on the need for "full, irreversible and verifiable" denuclearization and the joint statement signed at the end of the summit, which only referred to "complete denuclearization."
Trump's readiness to accept Kim's demand to halt U.S. military exercises with South Korea is a retreat by the U.S. and an acceptance of China's "freeze-for-freeze" approach, which the U.S. had previously rejected, the report says.
Quoted: "Regardless of the smiles in the summit many in Japan, South Korea and the U.S. Congress doubt that North Korea is sincere in its intentions. Our assessment is that regardless of President Trump's statements about quick changes that are expected in North Korean policy, the road the real and substantive change, if it ever happens, will be long and slow."
What to watch: In a defensive press conference yesterday, Secretary of State Mike Pompeo said he expects North Korea to take major steps toward denuclearization by the end of Trump's first term. Meanwhile, Asian leaders are moving toward engagement with North Korea, in another sign that the era of "maximum pressure" is over.
3. Middle East: Offensive in Yemen carries "catastrophic" risks
The Saudi-led coalition in Yemen on Wednesday launched the "largest assault of Yemen's war" for the port city of Hudaydah, Axios' Haley Britzky writes.
The port is a major lifeline for the Yemeni people, millions of whom are already suffering from famine, cholera, and other life-threatening conditions. Two-thirds of all humanitarian aid to Yemen enters through Hudaydah's port, per CNN, and 600,000 people living in the city and surrounding area are at risk from the conflict.
Perry Cammack, a former State Department official and a fellow at the Carnegie Empowerment for International Peace, tells Axios taking Hudaydah would be a major strategic win for the Saudis, as it would "cut off Hudaydah's support to resupply the Houthis," and ultimately help them take the capital, Sana'a.
Go deeper: The world's worst humanitarian crisis, by the numbers.
4. Asia: Progress elusive for Indian women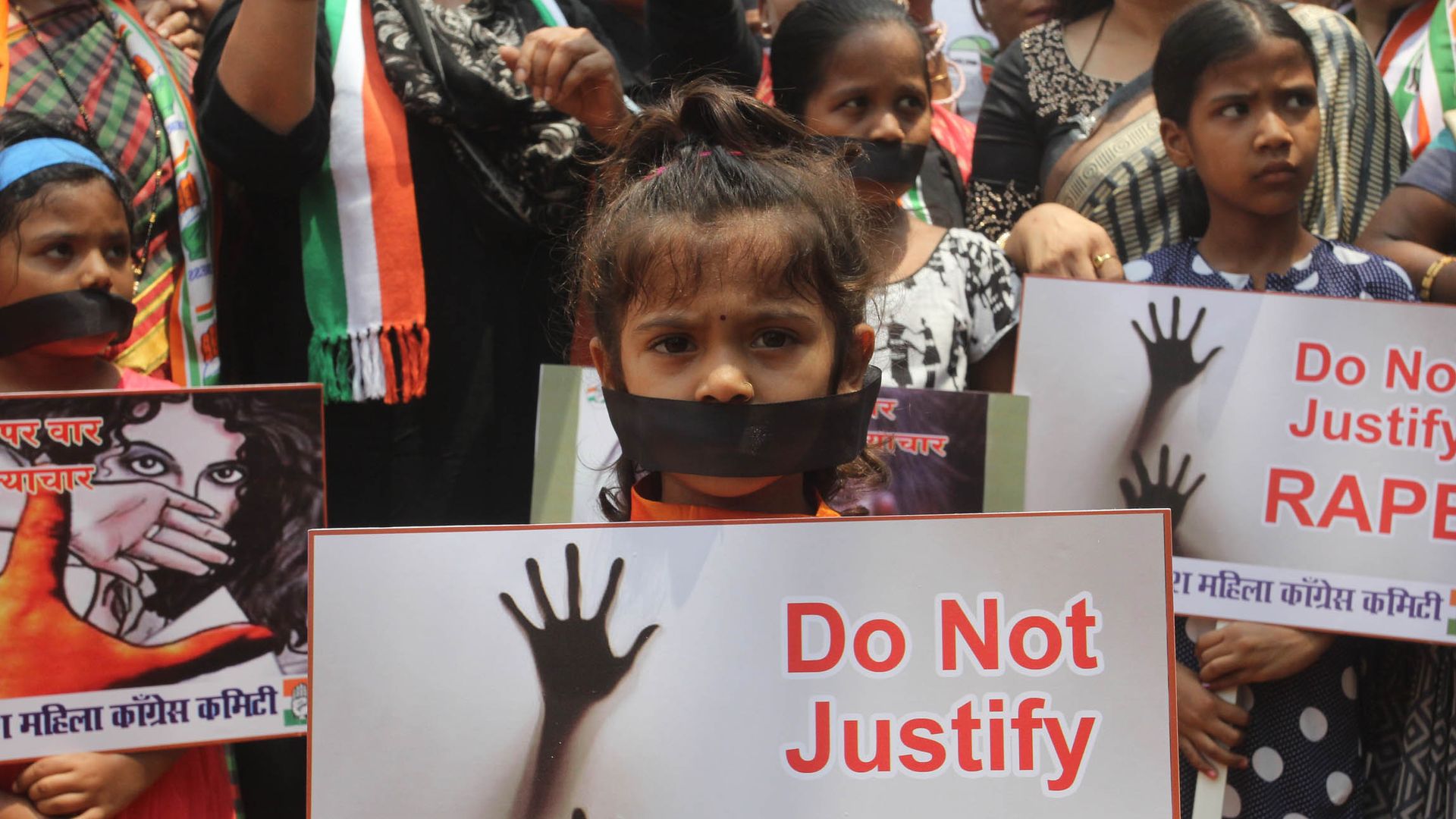 India is the world's largest democracy, a hub for economic growth and innovation, and, by some measures, one of the worst places on earth to be a woman, Axios' Erica Pandey writes.
As India's economy has grown, women's labor force participation has actually declined. That's unusual for a rapidly developing economy, says Shamika Ravi of Brookings India. "It's about safety," she explains. "Accessing the job market requires good, safe public transport and work spaces."
Rates of violent crime against women have gone up, though that's largely due to an increase in the reporting of rapes. For decades, rapes would go unreported, especially in rural India, because women feared they would be ostracized.
Prime Minister Narendra Modi has made improving conditions for women in India a priority. Pushes to reserve political positions for women, decrease female infanticide and build millions of public toilets will all help. But the bigger issue is deep-seated cultural bias.
One piece of good news: The rate of child marriage for Indian girls has fallen significantly, due in part to the fact that more girls are getting an education.
Go deeper: Read Erica's full report.
5. European round-up: New names and news drops
1. Macedonia's prime minister reached a deal with Greece to change his country's name to the Republic of Northern Macedonia and therby end a 27-year dispute that has seen Athens keep its neighbor out of NATO and the EU. The reason? Greeks see "Macedonia" as closely linked to their history.
2. German Chancellor Angela Merkel is attempting to stave off a crisis within her new ruling coalition amid a dispute with Interior Minister Horst Seehofer, from the allied Christian Social Union (CSU) party, who is demanding a harder line on migration.
What to watch: If a compromise can't be reached, her coalition could collapse and she could be forced to resign after 12 years in power.
3. The World Cup opened today in Russia with a 5-0 drubbing of Saudi Arabia by the hosts. In a news dump of epic proportions, the Kremlin announced it would be raising the retirement age to 65 for men and 63 for women (increases of 5 and 8 years), as well as increasing the value-added tax.
One factor here: Russia's working-age population is projected to shrink by 20% between now and 2050.
6. World Cup: The view from Uruguay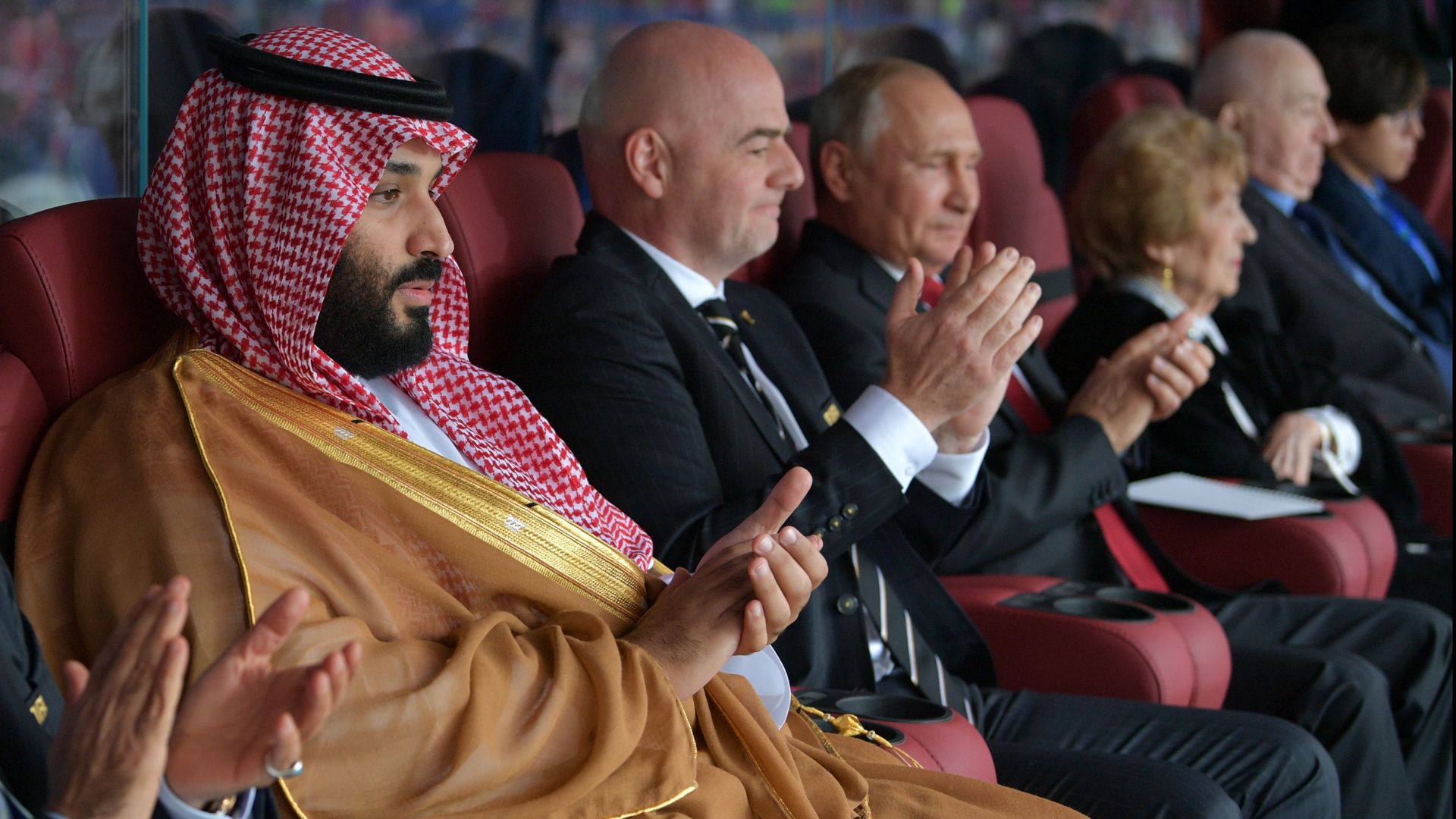 World Cup fever doesn't seem to have reached Washington, but Martin Aguirre, who has just returned to Uruguay after a fellowship at Axios, emails:
"Coming straight from Washington to Montevideo is like day and night. From the airport to downtown, everything — every car, every sign — is covered with World Cup messages and light blue paraphernalia, matching the color of the national team's jersey.  The TV is all day football (or soccer as you would call it) and even our newsroom has turned into a TV studio, with three daily shows touching on everything from Egypt star Mo Salah's health to who will start on Iceland's team. Football throws this small, far away country into global madness."
"Uruguay is not a nationalistic country. The national flag is not excessively displayed, and people don't go around showing a lot of national pride. But these days, it feels like the 4th of July on steroids. And if results go our way, and Luis Suarez doesn't bite anyone, we are on for a full month of patriotic craziness."
Tomorrow's games (Eastern): Egypt vs. Uruguay (8am), Morocco vs. Iran (11am), Portugal vs. Spain (2pm).
7. Stories we're watching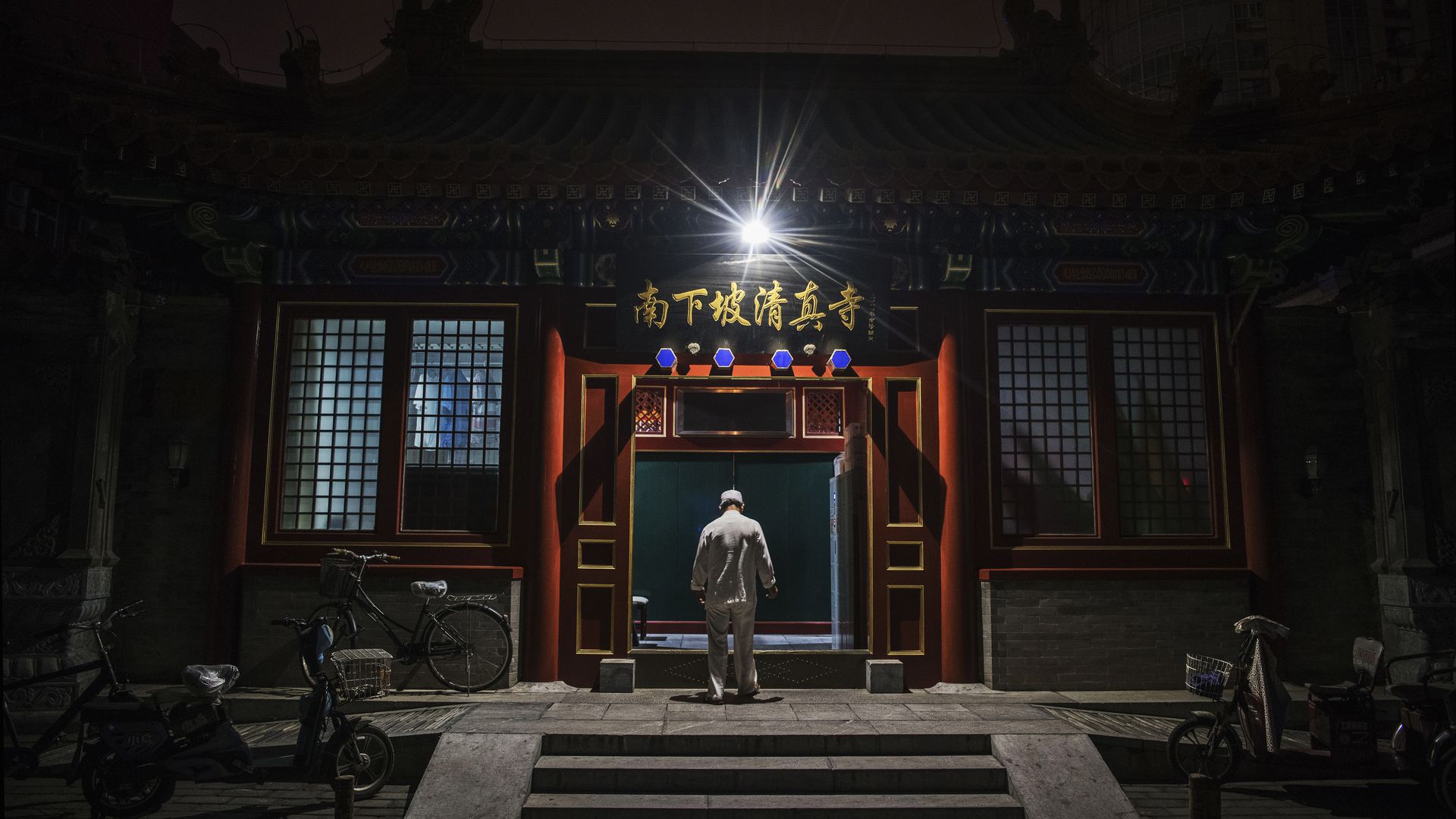 Quoted:
"A lot of leaders of different countries have visited Singapore, but it is unprecedented in the history of Singapore to have streets filled with the welcoming crowd like this."
— Narrator in a
North Korean documentary
of the Trump-Kim summit.
Thanks for stopping by — see you Monday evening.