Welcome to Axios World, where two evenings a week we break down what you need to know about the big stories from around the globe.
1 big thing: Saturday's showdown in Venezuela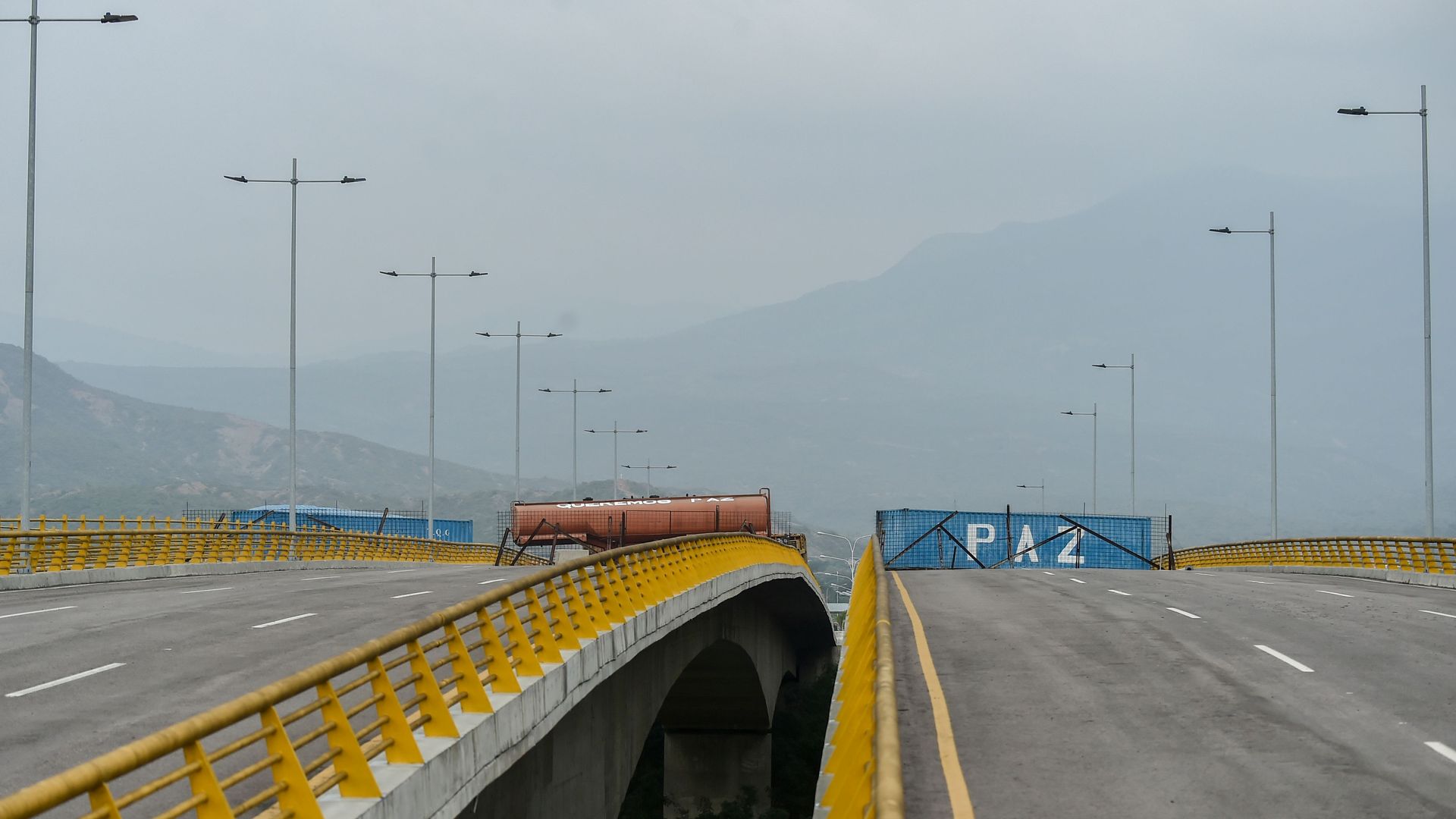 There's a powder keg on the border of Venezuela and Colombia. In some 36 hours, the Venezuelan opposition, led by National Assembly President Juan Guaidó and forcefully backed by the U.S., plans to light the fuse.
What to watch: A caravan organized by the opposition set off today for the border, where food and medicine flown in by the U.S. have been stockpiled. Guaidó is vowing to bring the aid into Venezuela on Saturday. President Nicolás Maduro, who insists there is no humanitarian crisis, says he won't let them.
Sen. Marco Rubio (R-Fla.) recently returned from the border and has played a key role in shaping the Trump administration's hawkish approach to Venezuela. He told Axios' Jonathan Swan that the opposition is "well-aware of the risks they run to their personal safety by undertaking this."
Rubio says the stakes are clear: Either Maduro's military will block the aid "and the world will see what you're dealing with here" or the aid "is going to get in and it'll expose that the emperor here has no clothes. And at that point, I think you could see a cascade effect."
Between the lines: The U.S. and allies like Brazil and Colombia hoped that by tightening the screws on the regime, they could peel Venezuela's military brass away from Maduro. They now find themselves facing the prospect of a prolonged standoff. This is the boldest attempt yet to change that equation.
The latest: Maduro ordered Venezuela's border with Brazil closed today and said he's considering doing the same for Colombia. He's already shut down travel between Venezuela and three islands used as staging points for aid.
The U.S. has gone all-in on regime change in Venezuela and wants results — fast. Vice President Mike Pence will travel to Colombia on Monday to give a speech and meet with Lima Group leaders to "define concrete steps that support … a transition to democracy," the White House says.
There's no obvious Plan B if Venezuela's military stands firm. While covert actions are possible, we're far from any consensus on military intervention, says Moisés Naím, a foreign policy heavyweight and former Venezuelan minister of trade and industry.
"The most probable scenario is that in the next three to four months, Venezuela's access to hard cash is going to be almost all gone," he says. "The government will not have the dollars to operate. That will create a new and hard to predict scenario."
The big picture: Naím says there are indications both Russia and China, Maduro's most powerful backers, are hedging their bets.
Beijing has reportedly engaged in talks with the opposition about recouping the estimated $20 billion it is owed by Caracas (though the Chinese Foreign Ministry denies that).
Moscow has been vehement in its support for Maduro's government. But Russia's Gazprombank froze the accounts of Venezuela's state oil company, PDVSA, to comply with U.S. sanctions — a decision with major political implications.
The bottom line: "Give it a few months, and the economy will be the centerpiece of every conversation," Naim says. "This is a country that doesn't produce anything anymore. So every tube of toothpaste, every piece of bread has to be brought in and paid for in advance. ... How do you run a country like that?"
Expert Voices: As Venezuela grabs headlines, Nicaragua sinks further into dictatorship
2. Israel's election: Bibi boosts racist party as his rivals unite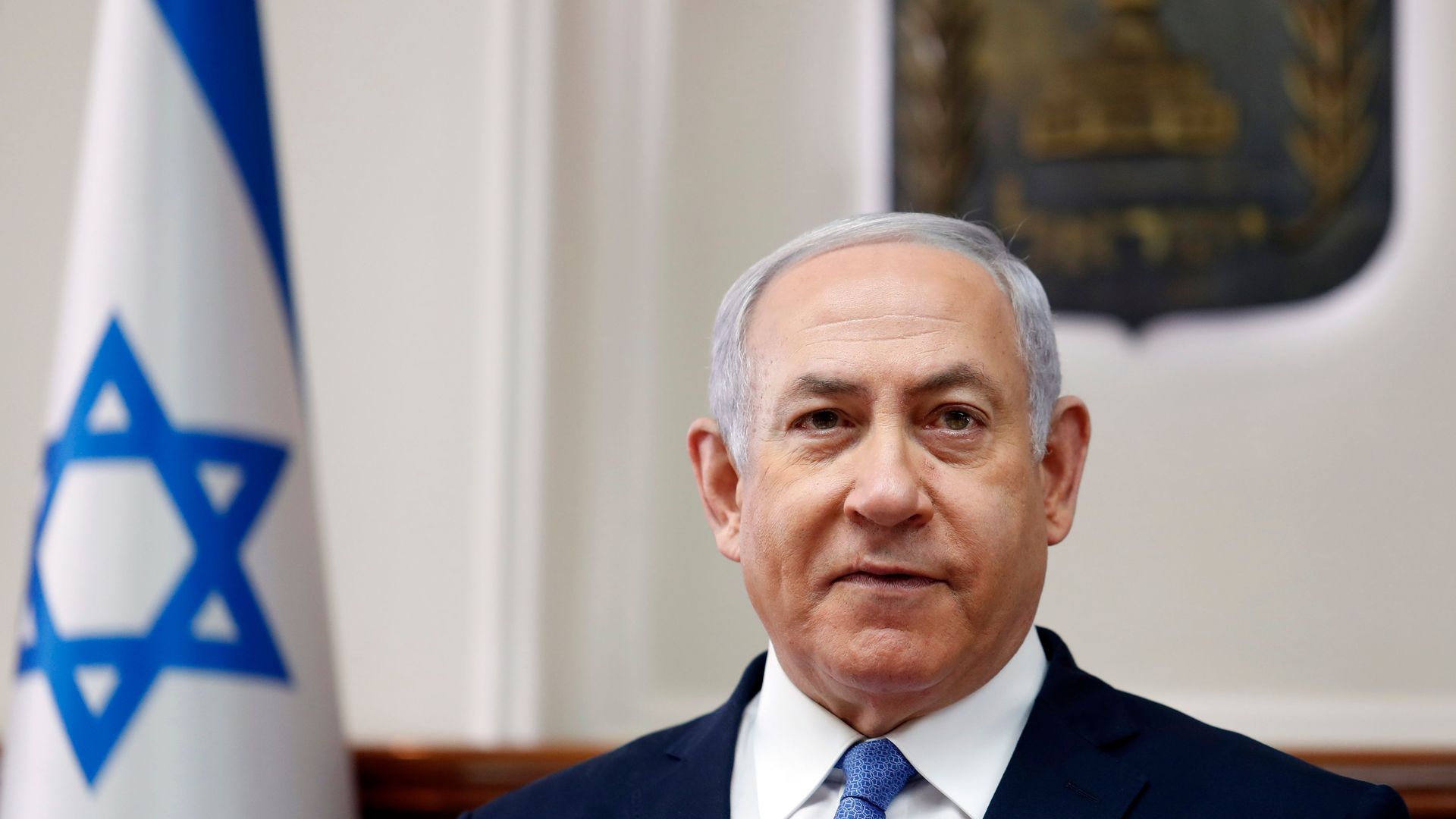 Two massive developments in Israeli politics over the past 48 hours have shaken up Israel's April 9 elections. Axios contributor Barak Ravid breaks it down:
1. After two weeks of efforts, Prime Minister Benjamin Netanyahu succeeded in forming a united ultra-right-wing party, paving the way for Jewish supremacists from the "Jewish Power" party to make it into the next Knesset.
Why it matters: This is an unprecedented development in Israel's history and is equivalent to a U.S. president cutting a political deal with David Duke, the former KKK leader. The prime minister and the ruling Likud Party are legitimizing a racist, xenophobic and homophobic fringe party in hopes of bolstering a right-wing bloc after the elections.
Between the lines: A united far-right party is more likely to meet Israel's electoral threshold, and Netanyahu wants to make sure no right-wing votes go to waste.
2. Hours before the registration deadline, Netanyahu's two main political rivals announced today they would merge their parties into a single, centrist party.
Why it matters: Polls indicate a joint list led by former Finance Minister Yair Lapid and former IDF chief of staff Benny Gantz would be the biggest party in the Knesset and could possibly beat Netanyahu.
The big picture: According to the deal, there will be a rotation agreement for the title of prime minister if the new list should win the election. The joint list does not have a common political platform — the main issue they all agree on is the need to replace Netanyahu.
What's next: Israel's attorney general is expected to announce next week that he is indicting Netanyahu in 3 corruption cases.
Podcast: Bill Browder on a shocking arrest in Moscow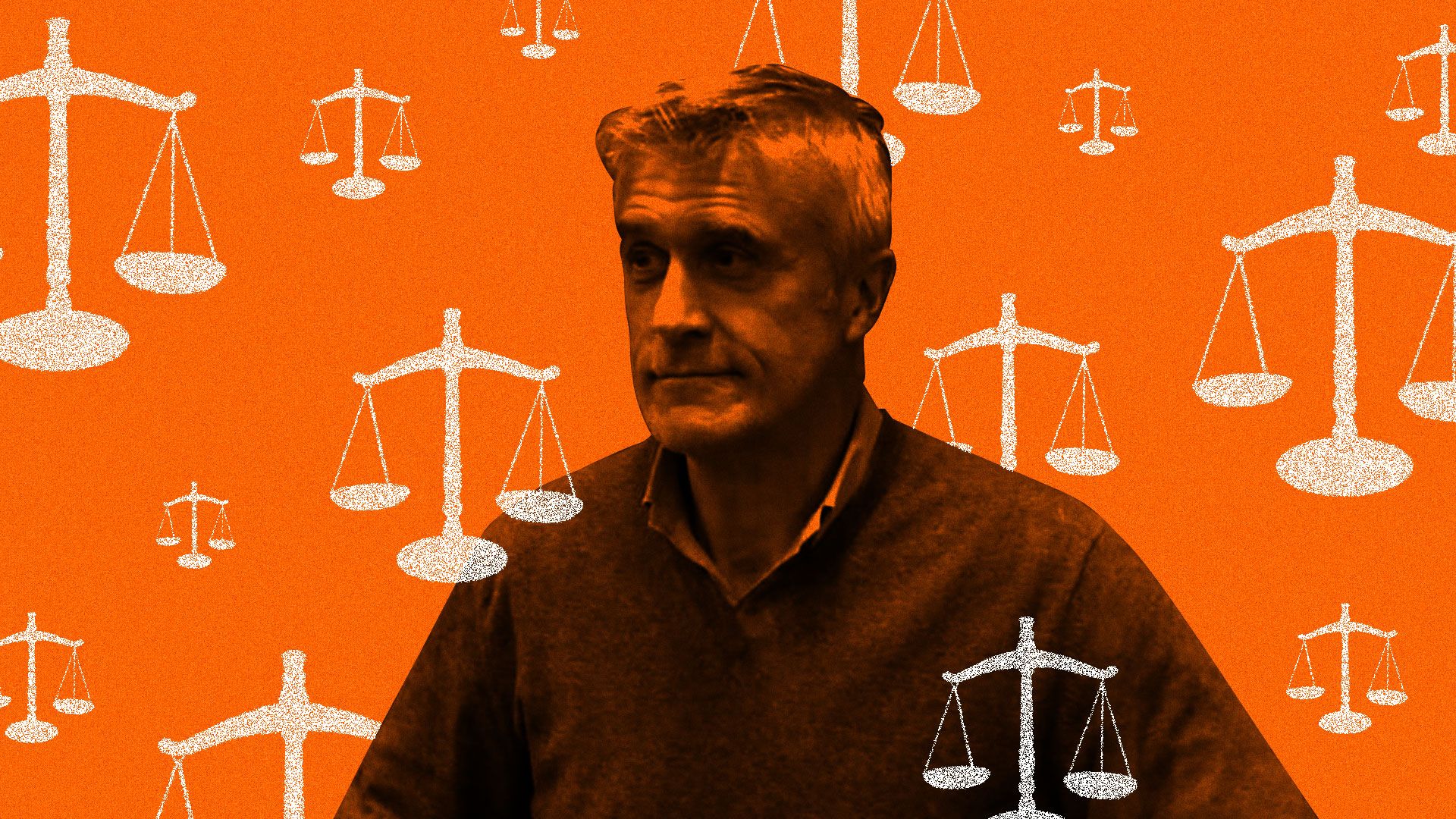 Investor Mike Calvey was an American success story in Moscow, writes Axios business editor Dan Primack. Now, Calvey is in a Russian jail.
Dan discussed his case with Bill Browder, CEO of Hermitage Capital and the driving force behind the global Magnitsky Act, on the Pro Rata podcast:
Browder told Dan he was "both shocked and surprised" because "Mike Calvey ... was a guy I thought had sort of figured out how to play the rules of Putin's Russia. ... So for them to turn on him, of all the people I know, it just feels really outrageous and out of the ordinary."
"To arrest the largest foreign investor in Russia ... would have been absolutely, for sure, checked with Vladimir Putin."
"When the Russian government turns on you, they create a mountain of problems, not just one problem."
3. North America: Scandal swirls around Trudeau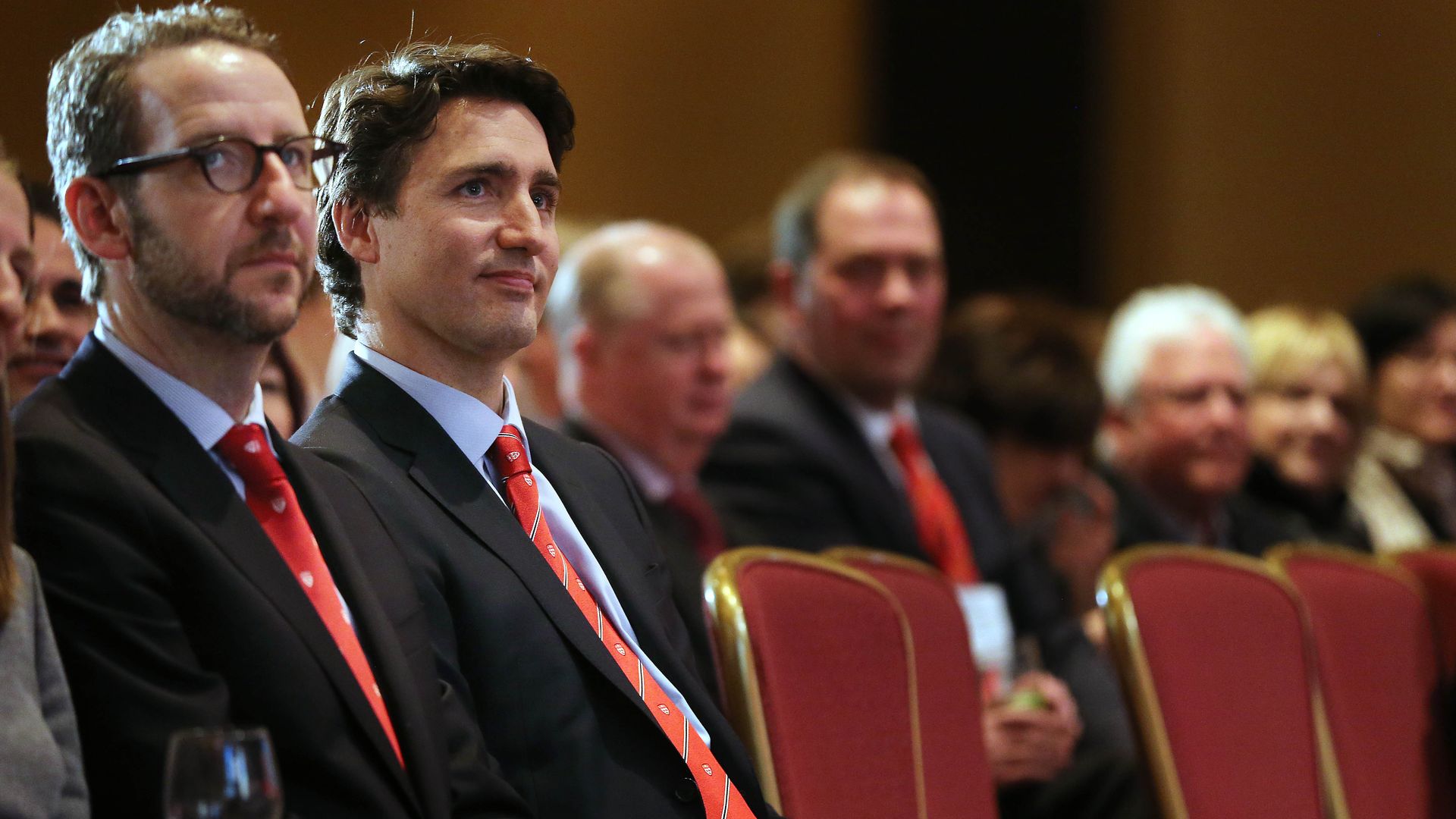 Justin Trudeau's closest adviser resigned this week as a scandal continues to damage the prime minister's squeaky clean image.
Backdrop: Canada's Globe and Mail newspaper reported earlier this month that aides close to Trudeau pressured then-Justice Minister Jody Wilson-Raybould to settle a case against SNC-Lavalin, a big engineering firm from Trudeau's home province of Quebec.
"The allegations of bribery, used to secure lucrative construction contracts under the Muammar Gaddafi regime, mean the company faces the prospect of a decade-long ban on federal contracts if found guilty," The Guardian notes.
Wilson-Raybould was demoted in January and then resigned from the Cabinet altogether last week. Her silence since then has increased the pressure on Trudeau, who says he's done nothing wrong.
Gerald Butts, Trudeau's close friend and top aide, also denies wrongdoing. Still, he resigned on Monday in an effort to quiet the storm. That doesn't seem to have worked.
What to watch: Wilson-Raybould has hired a former Supreme Court of Canada justice to advise her on what she can legally say, and she is expected to testify before a parliamentary committee later this month. This story could get more explosive still, and Canada has elections in October.
4. Asia: Water war could be next front in Kashmir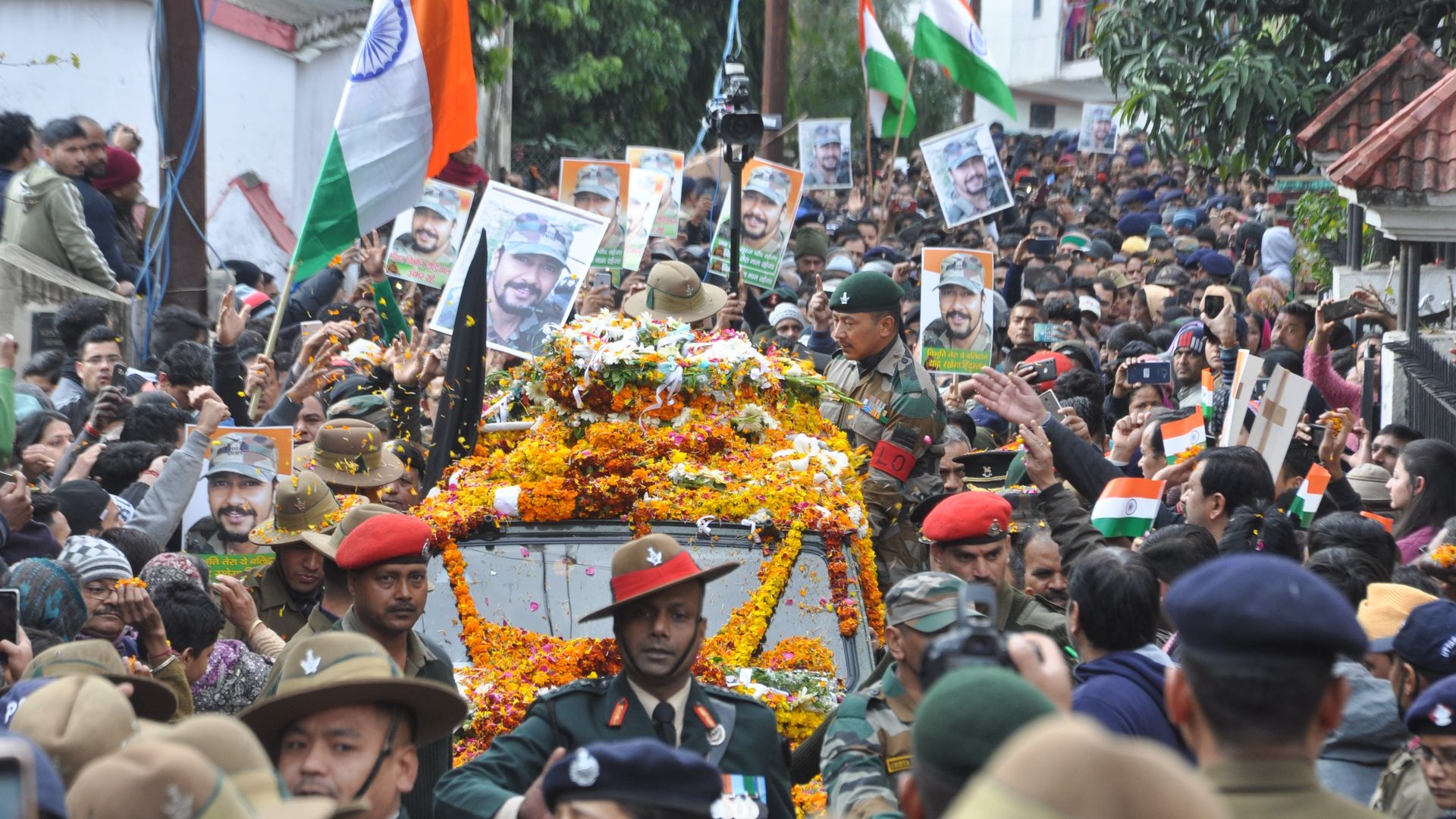 The prime ministers of India and Pakistan have exchanged warnings as tensions continue to simmer a week after an attack claimed by Jaish-e-Mohammed, a Pakistan-based terrorist group, left 44 paramilitary police dead in Indian-administered Kashmir.
India's Narendra Modi, whose strongman image is key to his re-election chances this spring, is "reportedly considering potential responses, including 'stand-off' strikes … into Pakistani-held territory from across the line of control," per the FT.
Pakistan's Imran Khan has responded: "If you think that you can carry out any kind of attack on Pakistan, Pakistan will not just think about retaliating — we will retaliate. There will be no way to respond other than to retaliate."
India isn't only considering missile strikes. Transport Minister Nitin Gadkari tweeted that the government "has decided to stop our share of water which used to flow to Pakistan." The NYT notes: "A full-blown water war could be catastrophic to the hundreds of millions of people in India and Pakistan who depend on river water," though it's unclear how the plan will be carried out.
5. Global grab bag
1. In the U.K.: The so-called Independent Group, made up initially of 8 defectors from Labour objecting to anti-Semitism and the party's stance (or lack thereof) on Brexit, has been bolstered by three defections from the ruling Conservative Party. It now has as many Members of Parliament as the Liberal Democrats. More are likely to join.
While we're on the subject ... We're now five weeks from Brexit Day and no closer to a deal.
2. Violent anti-government protests gripped Haiti for nearly two weeks. Amid the chaos, five Americans were arrested with a cache of weapons. They've now been flown back to the U.S. and won't face criminal charges. Everything around the case remains murky.
3. Nigeria's electoral commission waited until five hours before voting was set to start on Saturday to delay the election, citing "logistical reasons."
6. Week ahead: Trump team not sure if North Korea is serious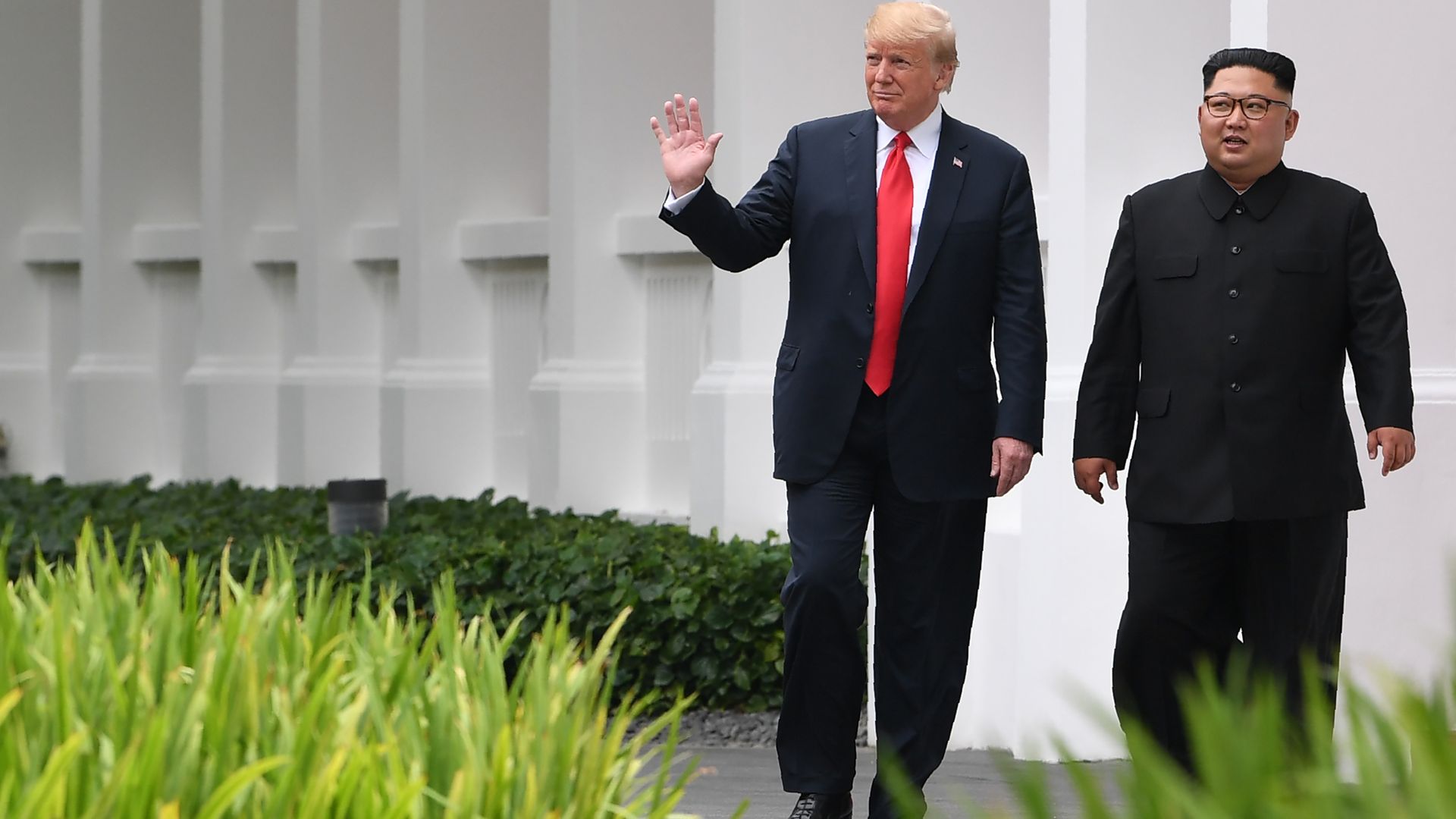 The Trump administration is heading into the Feb. 27–28 summit with Kim Jong-un unsure whether North Korea is committed to denuclearization.
Why it matters: The U.S. intelligence community believes North Korea is unlikely to give up all of its nuclear weapons because it sees them as crucial to regime survival.
Senior U.S. administration officials briefing reporters Thursday said that while Kim pledged to denuclearize last June in Singapore, the two sides don't have a shared definition of what that means, and it remains unclear whether Kim intends to follow through.
What they're saying:
One official acknowledged the stop-start nature of talks since the Singapore summit, but said things have progressed more smoothly since Trump and Kim exchanged letters in December.
Asked whether Trump would offer a peace treaty to end the Korean War, or the withdrawal of all U.S. troops in South Korea, another senior official on the call said those were "not the subject of discussions right now."
That official said the agenda in Hanoi, Vietnam, will be similar to what took place in Singapore, including a one-on-one meeting between Trump and Kim, an opportunity for them to share a meal, and expanded meetings with members of their delegations.
Worth noting: Secretary of State Mike Pompeo told NBC's "Today Show" this morning that sanctions on Pyongyang would only be lightened once "we're confident that we've substantially reduced" the risk posed by the country's nuclear arsenal. That would seem to be a different standard than complete denuclearization.
7. Stories we're watching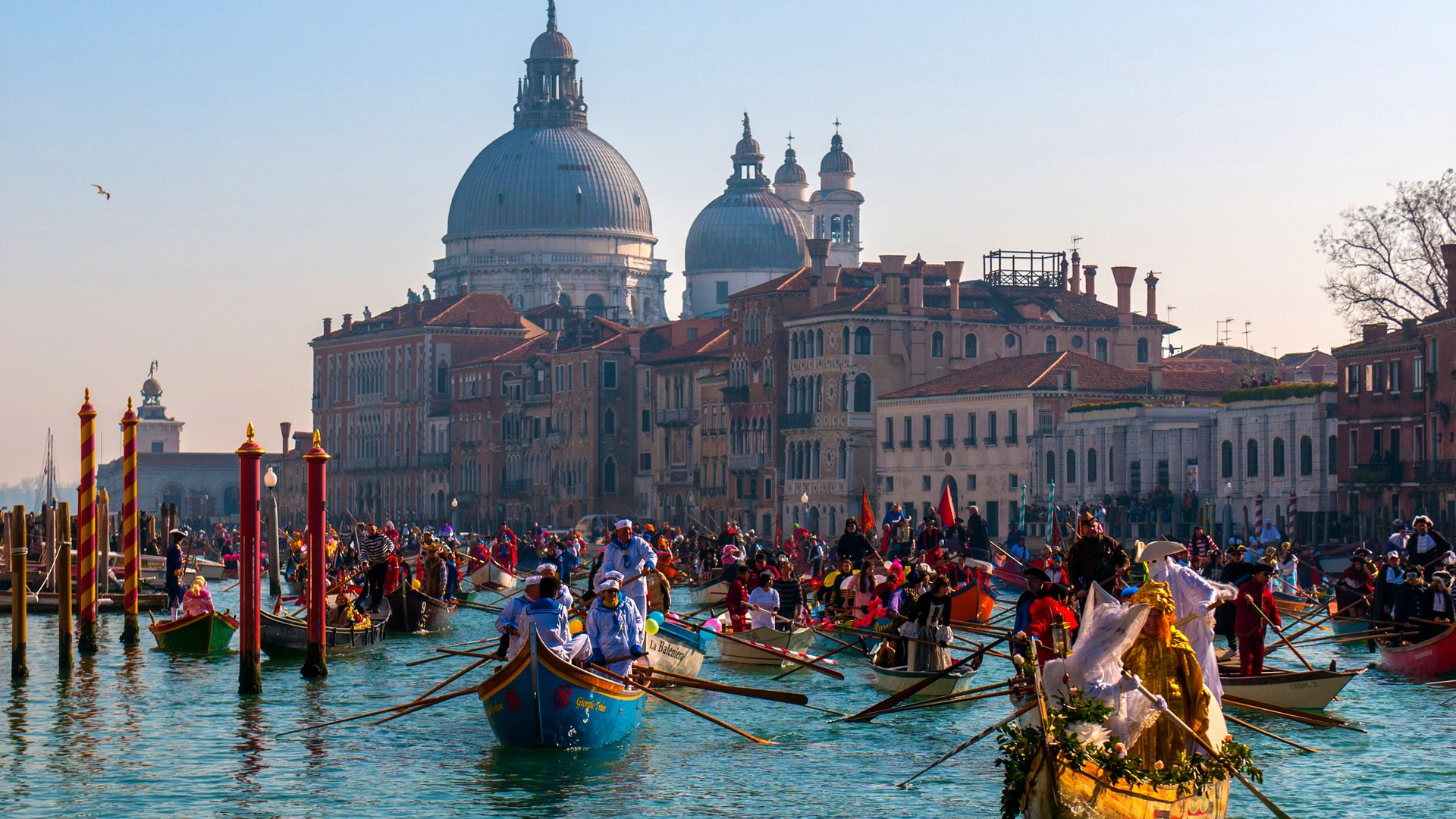 Quoted:
"Should have an excellent moral character ... a very good mind and mental strength."
— From a job posting in Sri Lanka. The role? Executioner. President Maithripala Sirisena says he's bringing back the death penalty "as part of a Philippines-style crackdown,"
per CNN
.
Thanks for stopping by — see you Monday evening!