Axios World
May 03, 2021
Welcome back to Axios World.
In tonight's edition (1,485 words, 5 minutes) we've got vaccine diplomacy, popular populists and breaking news on refugee admissions.
New arrival? Sign up.
1 big thing: One pandemic, two worlds
We seem to have arrived at a fork in the pandemic: Pockets of the rich world are beginning to move past COVID-19, while some less-fortunate countries are facing greater danger than ever.
Consider this: The World Health Organization said today that more cases had been recorded globally over the last two weeks than in the first six months of the pandemic, driven largely by an unprecedented surge in India and the ongoing onslaught in Brazil.
In Europe, a fourth wave has begun to subside. Governments hope it's the last one they'll face, and they're preparing for life after the pandemic.
The state of play: 28% of Germans have now had at least one dose, up from 12% one month ago as the EU continues to shake off its sluggish start to the vaccine rollout.
Meanwhile, the European Commission today proposed a plan to ease travel restrictions for tourists who have been fully vaccinated.
The bottom line: The world is opening up to those with access to vaccines. But that doesn't mean the pandemic is anywhere near over.
2. Vaccine diplomacy struggles I: China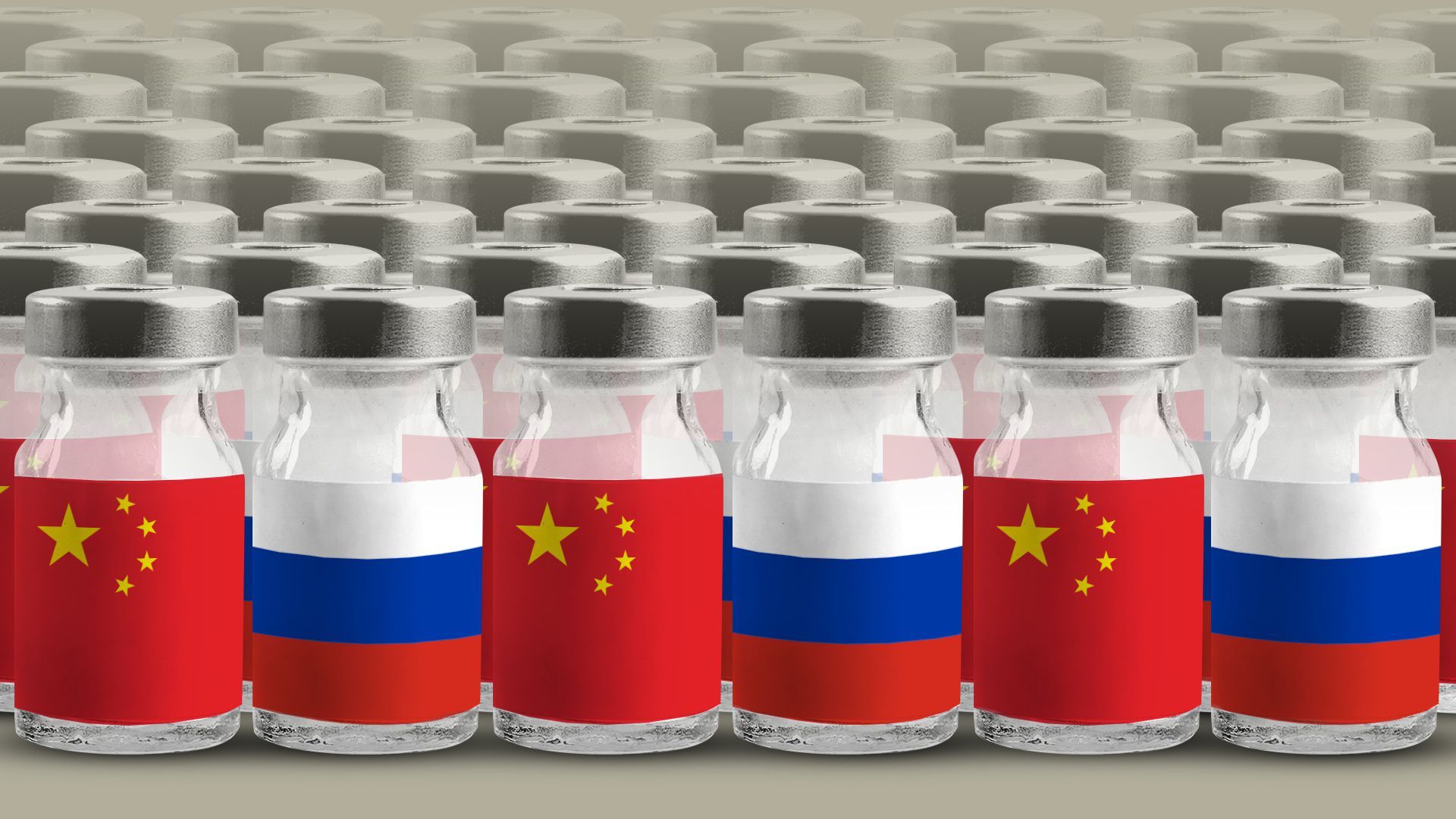 China has given or sold doses of its vaccine to around 90 countries, and 70 nations expect to receive Russia's Sputnik V vaccine, per the Economist Intelligence Unit.
The Biden administration has expressed concerns that Moscow and Beijing could use vaccines as leverage to expand their global influence.
Both governments stand to profit commercially from their state-funded vaccines and diplomatically from the positive headlines the shipments produce.
Yes, but: Both have also struggled to deliver on their promises.
China has exported more coronavirus vaccines than all the other major players combined — which it can afford to do because its domestic outbreak is largely under control — through a combination of commercial sales, loan deals and donations to friendly countries.
China's homegrown vaccines are less effective than others on the market. Chile has found the Sinovac vaccine offers little protection against symptomatic infections after one dose, and 67% after two. A study in Brazil put the efficacy at just 50%.
In countries like Brazil and Hungary, the refusal rate for Chinese-made vaccines is much higher than for Western alternatives.
Between the lines: An exercise intended in part to show China's scientific and manufacturing prowess has had mixed results, even as China leads the way on exports.
What to watch: The WHO is reviewing China's Sinovac and Sinopharm vaccines for potential emergency use authorizations and is expected to reach its decisions by the end of the week.
3. Vaccine diplomacy struggles II: Russia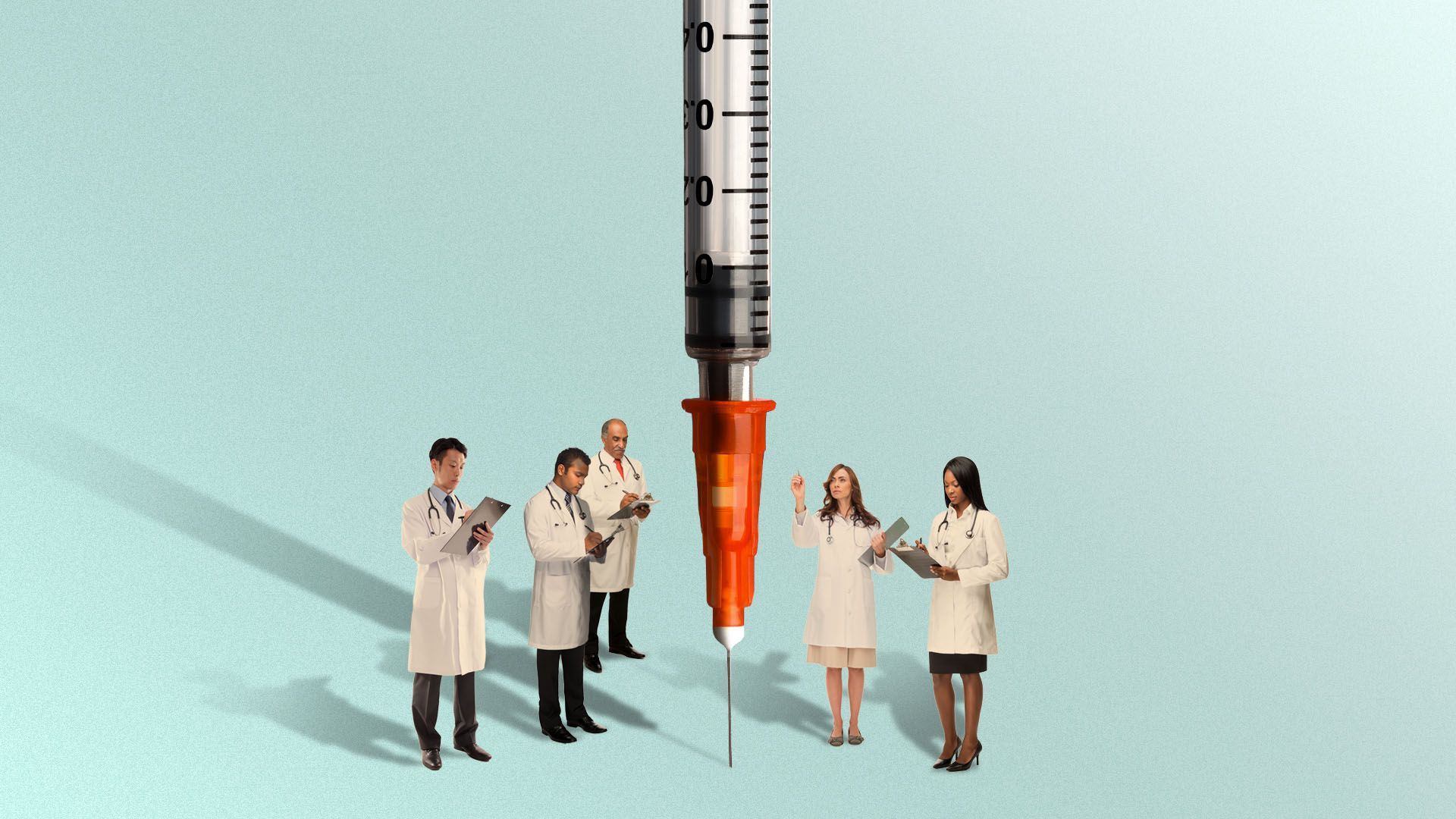 Russia's Sputnik V vaccine appears to be far more effective, at least based on one peer-reviewed study published in February, but it has run into troubles of its own.
Driving the news: Brazilian regulators recently rejected the vaccine, citing quality-control issues and inadequate data. The state-run Gamaleya Institute, which developed Sputnik V, threatened a defamation suit in response.
The big picture: Russia's limited manufacturing capacity has also left it lagging behind the other major players and facing accusations of underdelivering.
Mexico's foreign minister traveled to Moscow last week to discuss significant delivery delays — but left with a deal to produce Sputnik V domestically, a strategy Russia hopes to replicate around the world, including in the European Union.
France and Germany are considering buying Sputnik V, but the EU's foreign policy arm recently accused Russia of using its vaccine — and misinformation about other vaccines — to "undermine public trust" in the bloc's approach to vaccination.
And Slovakia's prime minister resigned last month over his controversial decision to buy Sputnik V doses, which the country's drug agency refused to approve.
In other news... Pfizer will soon begin exporting vaccines made in the U.S. to Mexico, Canada and beyond after they'd previously been kept inside the country, Bloomberg reports and the White House confirmed.
4. Popular populists challenge institutions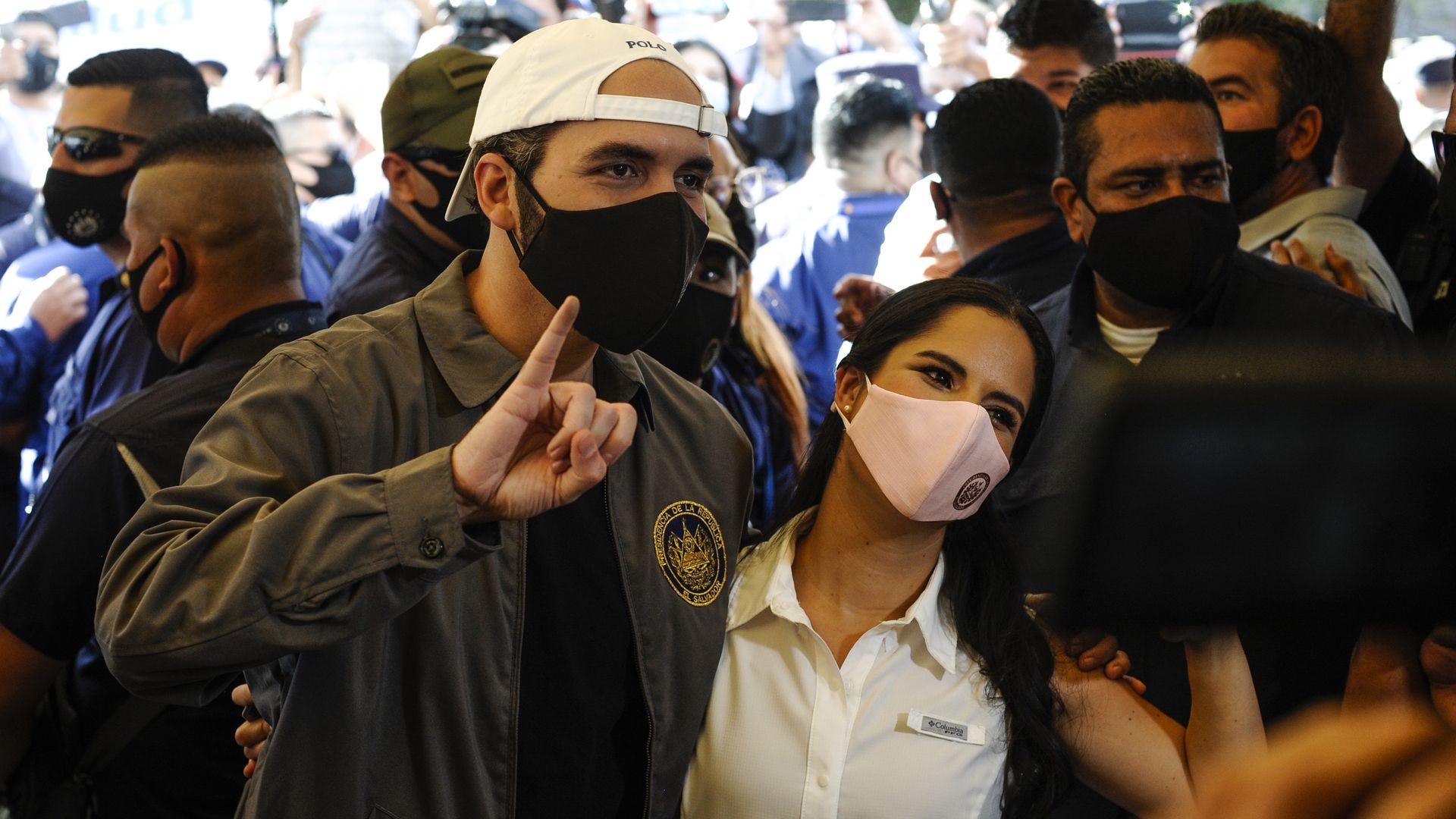 President Nayib Bukele strengthened his hold on El Salvador's institutions on Saturday as the newly inaugurated Legislative Assembly voted to oust five Supreme Court judges and the country's attorney general.
What they're saying: The U.S. condemned the move, and Secretary of State Tony Blinken placed a stern call to Bukele on Sunday expressing his "grave concern."
That same day, Bukele tweeted that "our doors are open" to the international community, but, "We are cleaning our house … and that's none of your business."
The big picture: Since taking power in 2019, the young and charismatic Bukele has made it clear that he is no friend to democratic institutions.
But he is also incredibly popular. His New Ideas party won an unprecedented 56 of 84 seats in parliamentary elections in February, and his approval ratings sit around 90%.
Another popular populist, Mexican President Andrés Manuel López Obrador, is also fiddling with his country's Supreme Court, in this case, to extend the chief judge's term for two years — a step of dubious constitutionality.
López Obrador has repeatedly accused the Mexican judiciary of thwarting the will of the people, the FT notes.
He may see the gambit as a trial run at potentially extending his own tenure beyond 2024, when his one term allowed under the constitution will end.
Despite breaking from nearly every other large economy in refusing to spend big to fight the pandemic recession, AMLO has a 60% approval rating.
That's bettered by just one major world leader on Morning Consult's tracker.
Under fire for his handling of the pandemic and for undermining the secular character of India's democracy, Modi's approval rating has fallen sharply ... to 69%.
5. Foreign policy roundup: Biden's U-turn on refugees
1. President Biden will raise the cap on refugees to 62,500 this fiscal year, he announced today after facing a wave of outrage over his initial decision to keep the Trump-era ceiling of 15,000.
"The sad truth is that we will not achieve 62,500 admissions this year," Biden said. "We are working quickly to undo the damage of the last four years."
2. North Korea says Biden made a "big blunder" with his policy of working with allies to deter Pyongyang and seek the denuclearization of the Korean Peninsula.
The big picture: Biden is attempting to steer a middle course between Donald Trump's policy of high-profile summits and Barack Obama's "strategic patience" approach, the White House announced after a policy review.
3. Biden doesn't plan to change one controversial policy set by Trump: the recognition of Morocco's sovereignty over Western Sahara, Axios' Barack Ravid scooped.
4. At least 17 people have been killed in several days of protests in Colombia over a tax proposal intended to shore up the country's finances after the pandemic downturn.
President Iván Duque withdrew the proposal on Sunday, and his finance minister resigned today.
5. Prime Minister Benjamin Netanyahu's mandate to form Israel's next government expires tomorrow.
Barring a last-minute twist, the anti-Netanyahu camp will have a chance to oust him.
6. What I'm reading: Why unfinished buildings dot African cities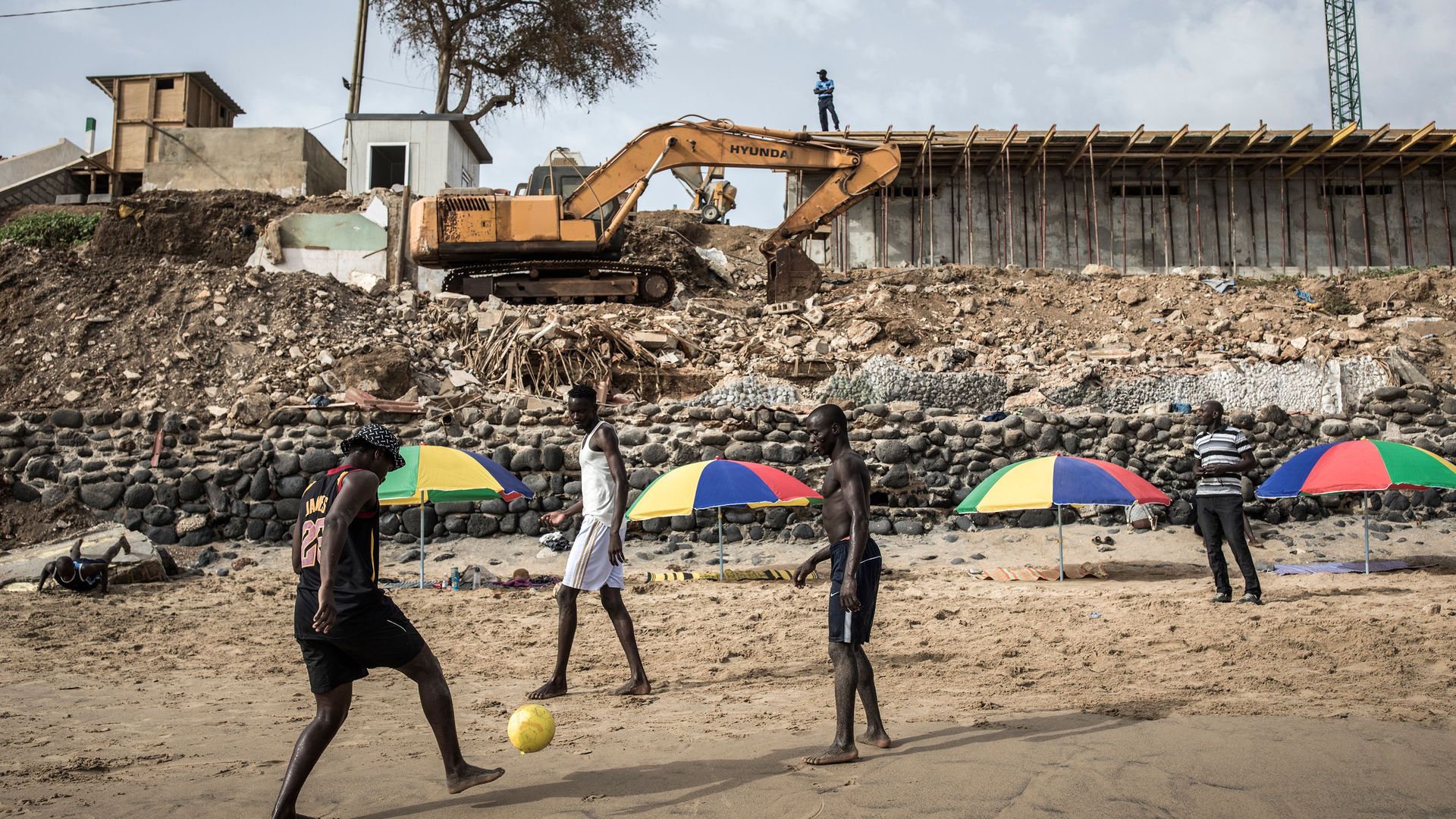 "Half-made buildings are everywhere in African cities," the Economist notes. So why is that?
With limited access to financing, some builders start projects knowing they'll have to raise more money — potentially from prospective tenants — as they go. "When they earn a little more money they add more bricks."
Some Africans also "save in concrete"; without bank accounts or other investments, they put their money into construction. That can make it easier to raise additional funds and to reject requests for money from relatives.
Weak property rights also provide an incentive to build on land in order to secure a claim to it.
7. Stories we're watching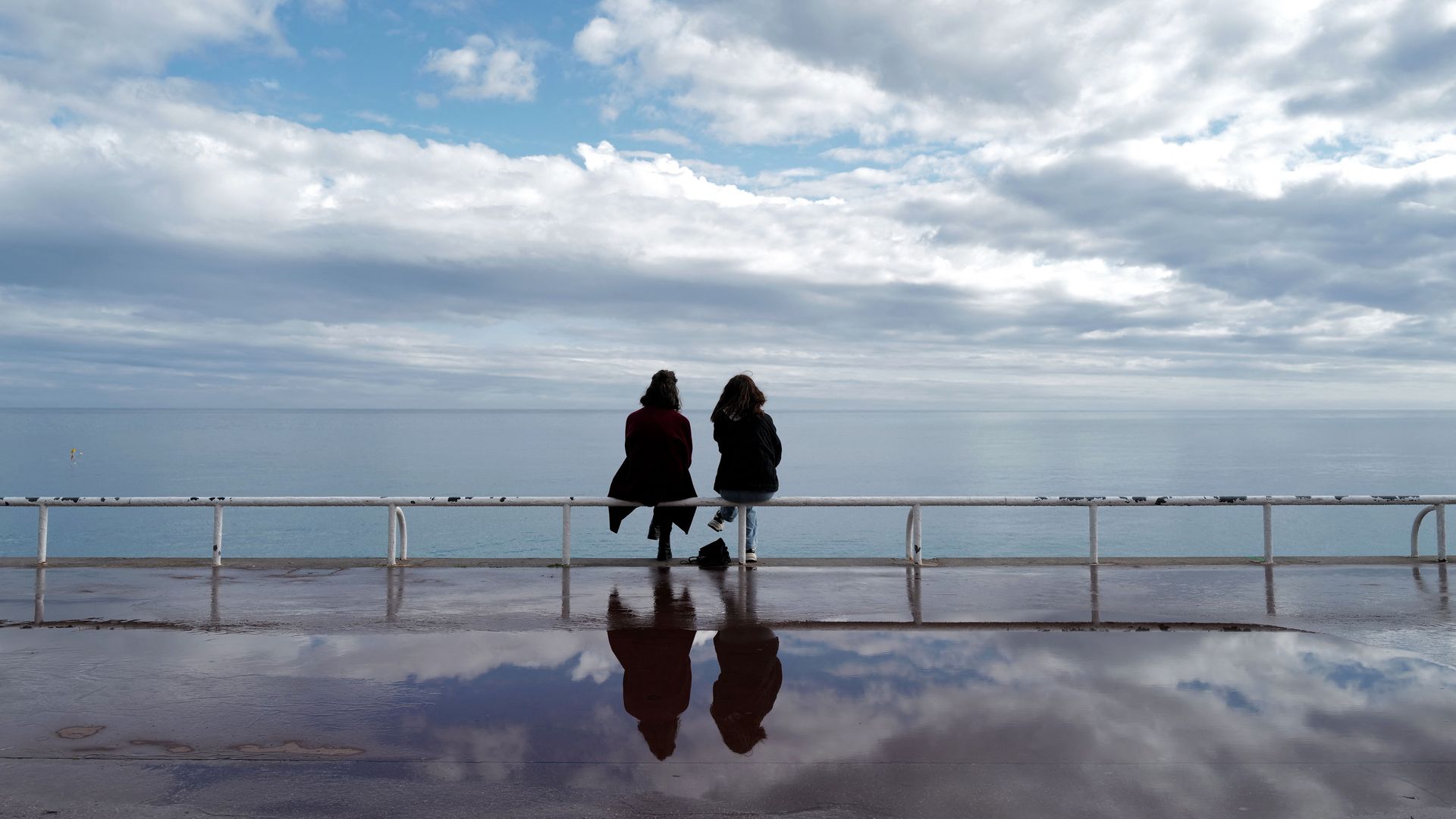 Quoted:
"I didn't like the bugger — that's all I'll say."
— Bob Thatcher, an 80-year-old Australian man who was
trapped on his small fishing boat
for 30 minutes with a highly venomous tiger snake.