Welcome to Axios World, where two evenings a week we break down what you need to know about the big stories from around the globe.
Thanks for joining me! Please tell your friends and colleagues to sign up here, and I'd love your tips and feedback: [email protected].
1 big thing: Congo's risky elections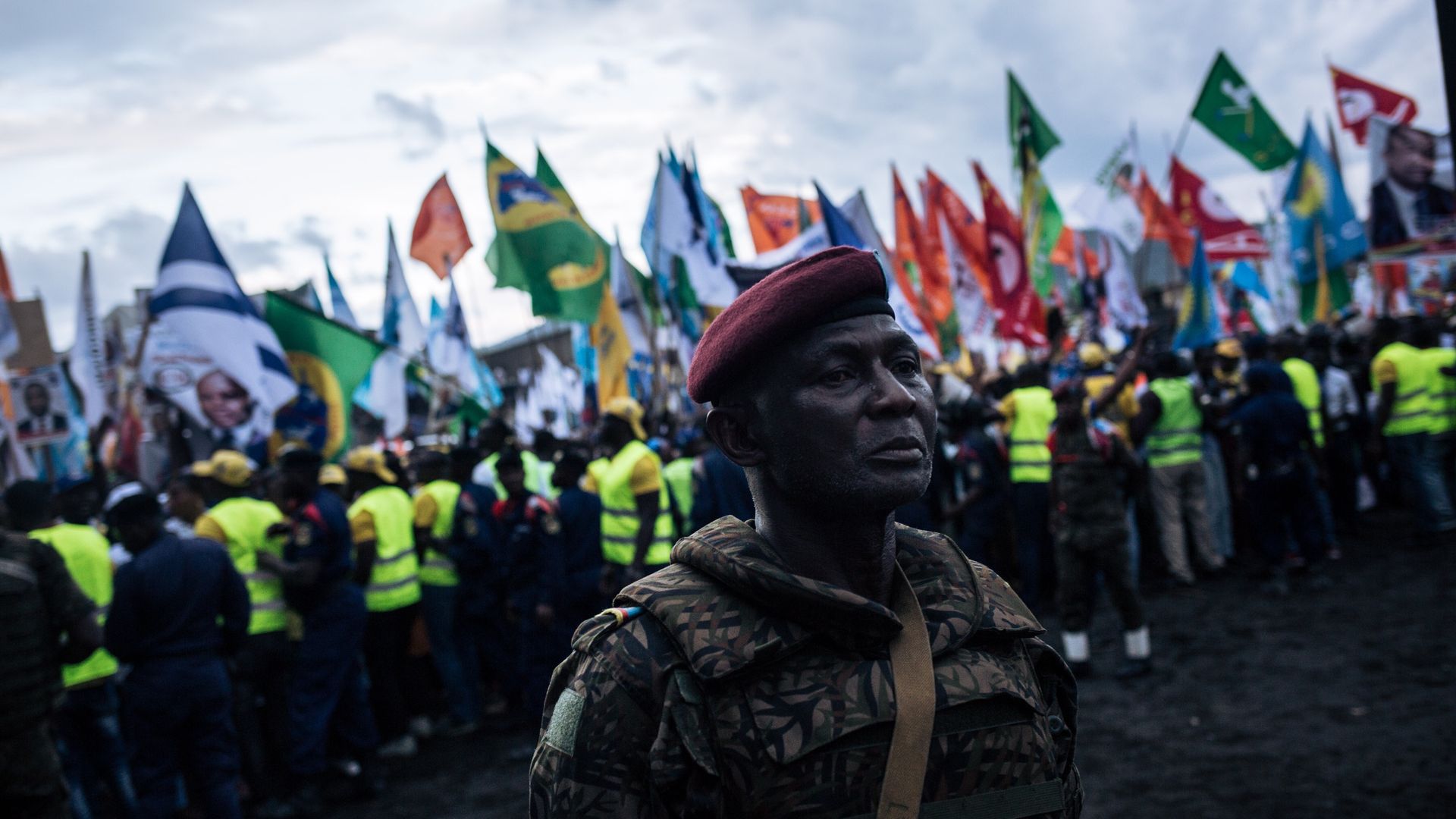 The Democratic Republic of the Congo will go to the polls on Sunday in what should be the country's first ever peaceful transfer of power.
Why it matters: The DRC is a massive country at the heart of Africa. It's already facing an Ebola epidemic and dozens of armed rebel groups. And as Congolese officials have told me, every election carries the risk of war.
The latest: In recent days, an apparent arson attack destroyed 80% of the voting machines that were to be used in the capital, Kinshasa, and police reportedly killed two opposition supporters and injured 40 more. The electoral commission says elections will go ahead.
Catch up quick ...
Joseph Kabila took office 18 years ago following the assassination of his father during the Second Congo War, the deadliest since World War II. Kabila's latest term ended in 2016, but he didn't step aside. His henchmen brutally cracked down on the ensuing protests.
Emmanuel Ramazani Shadary, a former interior minister sanctioned by the EU for his role in suppressing those protests, is now Kabila's pick to succeed him after two years of electoral delays.
Kabila recently said he won't rule out another run in 2023, leading to speculation that he's attempting a Putinesque maneuver by using Shadary as a human seat warmer.
In an interview with Foreign Affairs, Kabila said his biggest success as president has been keeping the country from splitting apart. Asked about human rights abuses, Kabila was defiant: "I am not going to say that I regret any of that."
Kabila bemoaned the international criticism "with each and every step we take" toward election day, noting that critics first said elections wouldn't be held, then that he wouldn't step aside. "We intend to make these elections well organized," he said. "I use the word 'perfect.'"
The man tasked with overseeing the elections, Corneille Nangaa, is less confident.
"I'm a little bit afraid. Imagine if voters are on the line and terrorists go with a machine gun and shoot everybody," he told reporters on Saturday, per the Washington Post.
When I interviewed Nangaa last summer — and tried out one of the controversial voting machines — he noted that a lot can go wrong even without the threat of violence when holding an election across such an impoverished and geographically enormous country.
What to watch, per the Economist:
"If the election is too obviously flawed and enough people in and outside Congo complain, it could be invalidated and put off yet again — leaving Kabila in power."
"Could Shadary, once in office, bare his teeth at Kabila? If Shadary were to follow the example of Angola's president, João Lourenco, he could tell the taxman to take a hard look at his predecessor's family. However, lacking a base of his own, most notably in the army or security services, Shadary is unlikely to do so."
Bonus: A widening world without a home
As of last year, more people have been forced by violence and conflict to flee their homes than live in the U.K. or France.
Go deeper: If you didn't see the special report from my Axios colleagues on the global refugee crisis over the weekend, dive in here.
2. The world's most gender-equal countries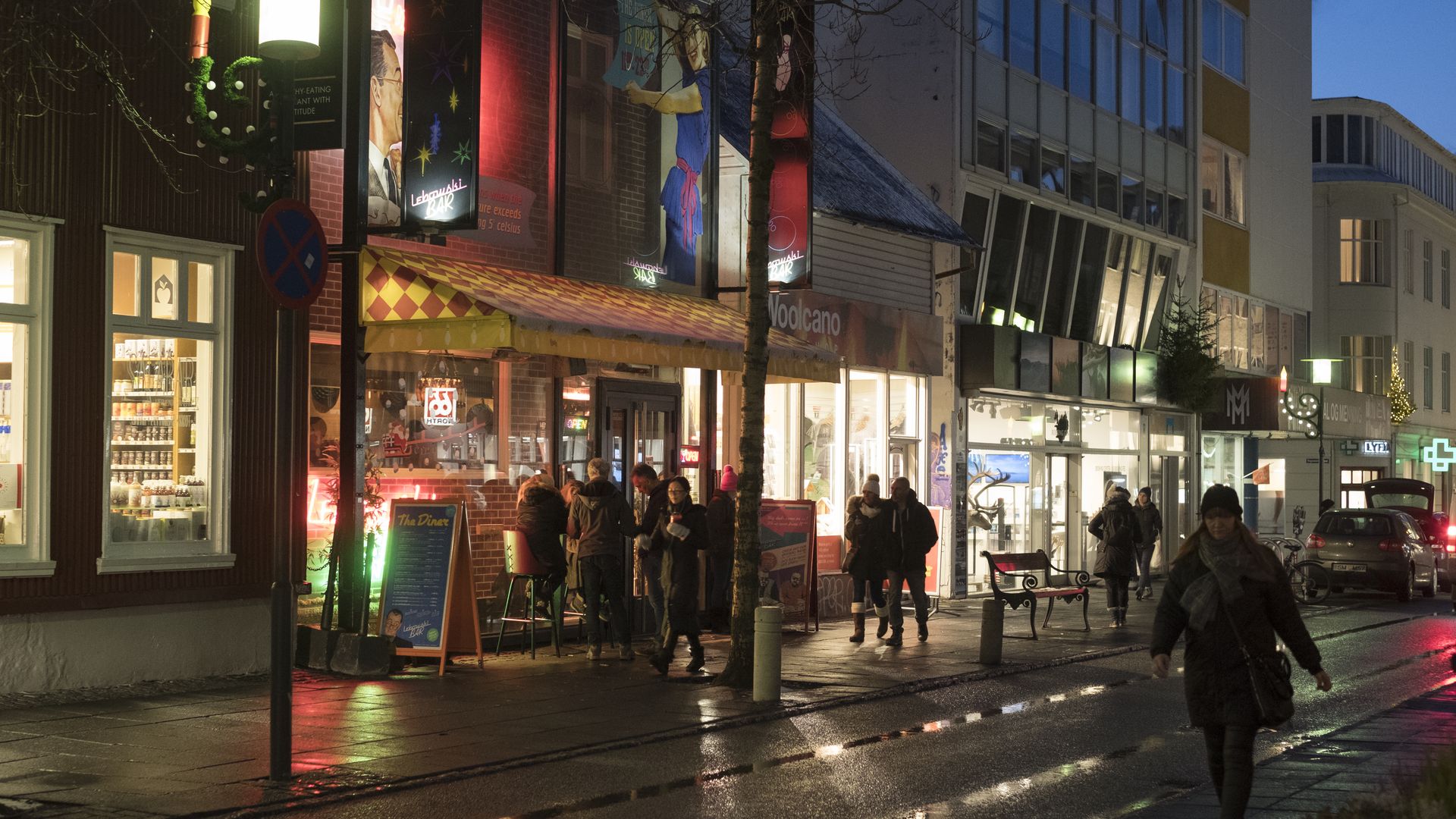 Iceland is the world's most gender-equal country, according to a new report from the World Economic Forum that considers "economic opportunity; political empowerment; educational attainment; and health and survival."
The rest of the top 10: Norway, Sweden, Finland, Nicaragua, Rwanda, New Zealand, Philippines, Ireland, Namibia.
France, Germany, the U.K. and Canada are just outside the top 10. The U.S. (51), China (103), India (108), Japan (110) and Saudi Arabia (141) lag far behind.
Things improved since last year, but the global change was so minuscule that at this pace, "it will take 108 years to close the gender gap across politics, work, health and education, and 202 years to close the workplace gender gap."
3. Latin America: Putin sends bombers to prop up Maduro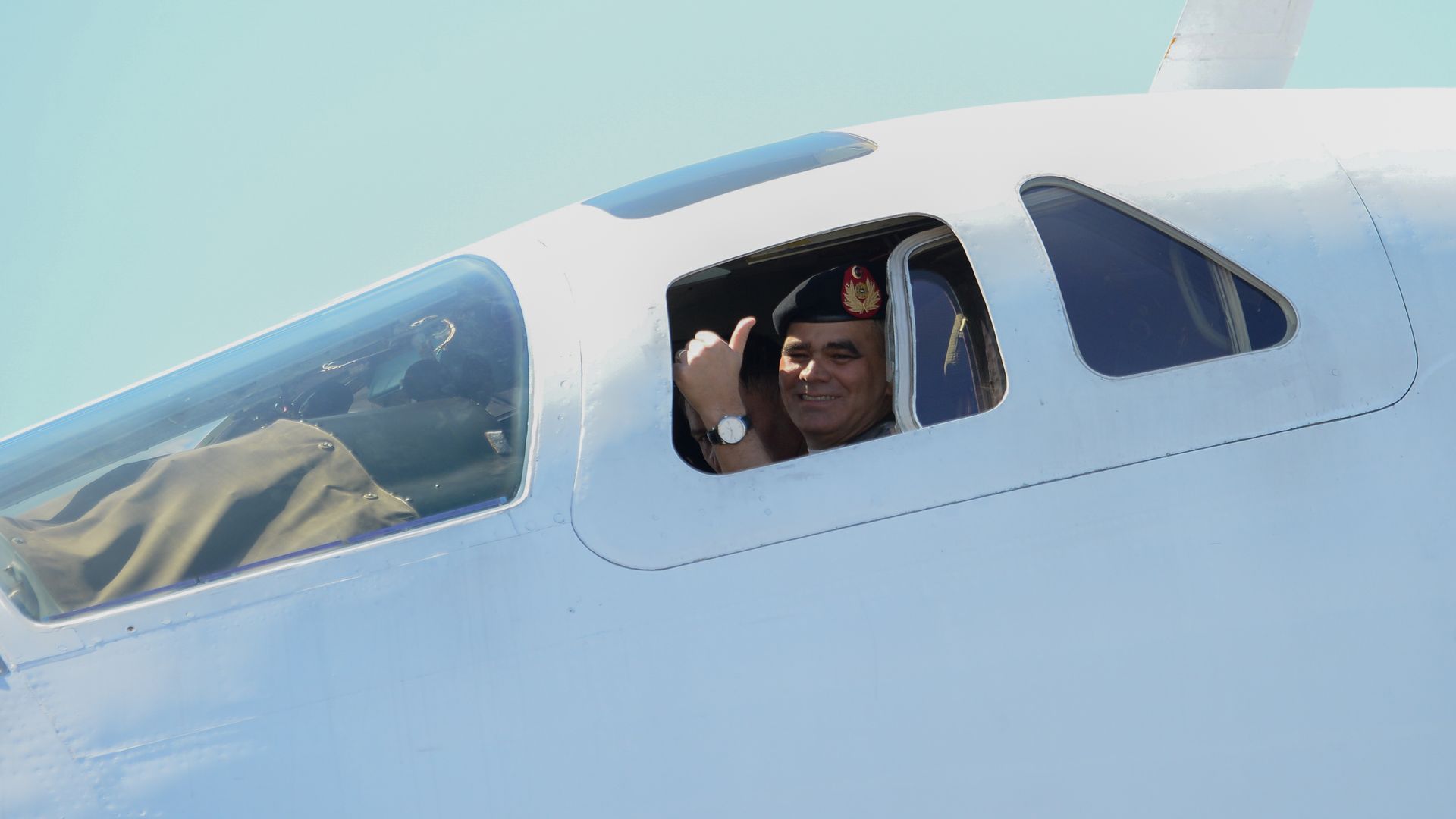 By sending two nuclear-capable bombers to Caracas for a week of "joint operational flights" with the Venezuelan air force, Vladimir Putin awarded Nicolás Maduro a propaganda victory and irked the U.S. with a new incursion into the Western Hemisphere, American University's Michael McCarthy writes for Axios Expert Voices.
Why it matters: Maduro is set to be sworn in for a new term next month. With Western democracies not planning to recognize his new mandate and to take further diplomatic actions, Maduro needs all the international support he can get.
Between the lines: Putin's assertive gesture pushes back against Washington and creates uncertainty about the limits of Moscow's action on behalf of a U.S. adversary.
Secretary of State Pompeo, who has defended the Monroe Doctrine of non-Western interference in the Americas, called the operation an example of "two corrupt governments squandering public funds."
The U.S.-Russia spat follows sparring between the U.S. and China over the legitimacy of efforts to influence development in Latin America — a quarrel that centered on Venezuela.
Where it stands: Recent yet unconfirmed media reports of Russian interest in hosting its bombers at an airfield on Venezuela's La Orchila island have created new suspicions about the Kremlin's intentions to establish a more permanent military presence in the Caribbean.
4. Asia: Sri Lanka's constitutional crisis is over
A constitutional crisis seems to have come to a dramatic end in Sri Lanka, with President Maithripala Sirisena reinstating Prime Minister Ranil Wickremesinghe, whom he ousted seven weeks ago.
Sri Lanka's parliament had battled for weeks to bring back Wickremesinghe, and the Supreme Court ruled last week that Sirisena acted outside constitutional boundaries in firing him.
What's next: Sri Lanka's democratic institutions seem to have withstood a perilous test in overturning Sirisena's power grab. However, Oxford Analytica's Joydeep Sen predicts that Wickremesinghe's government will be unstable and "struggle to muster majorities to implement its agenda." New elections could be forthcoming.
5. Tom Cotton's view of American foreign policy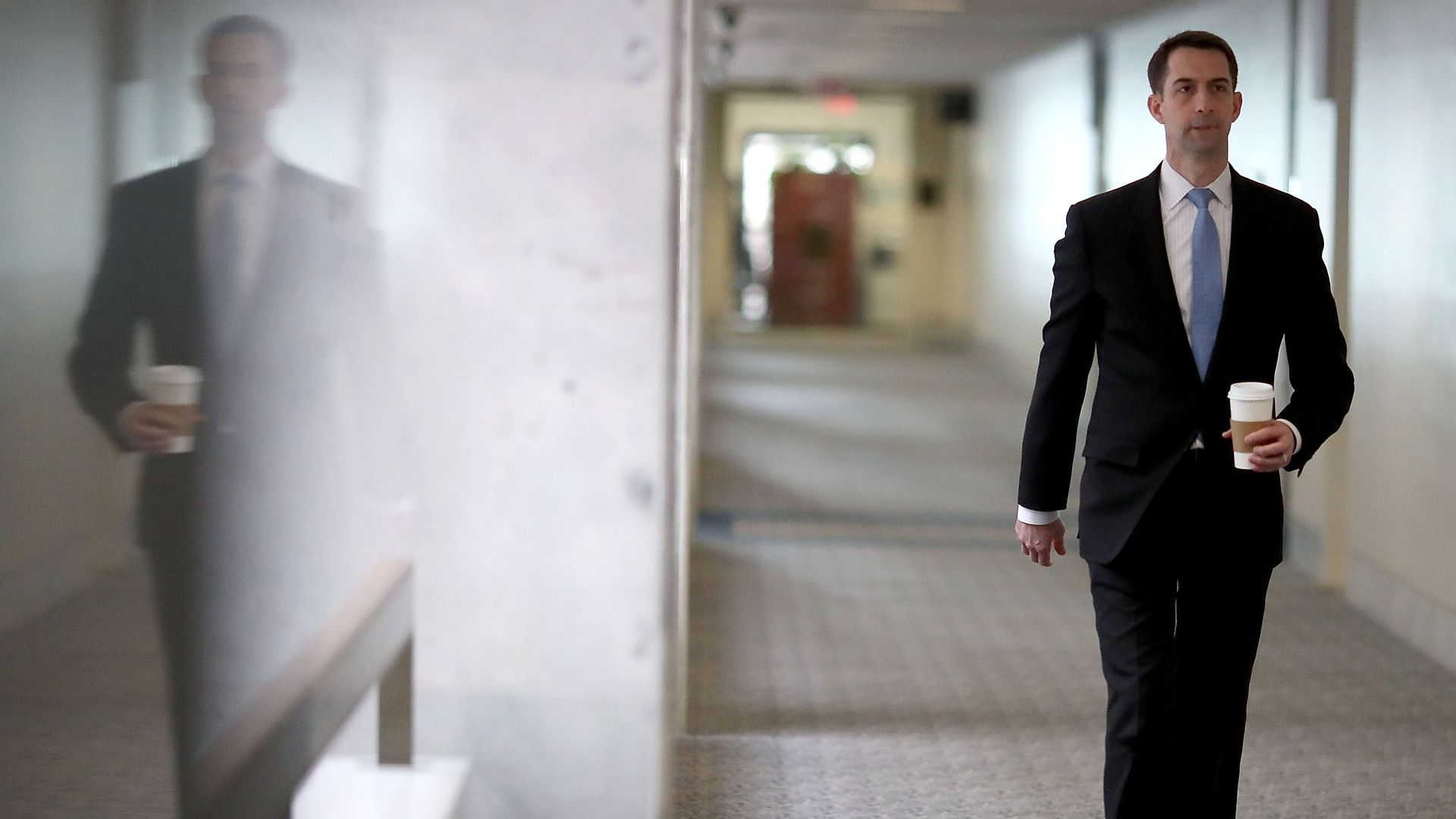 Sen. Tom Cotton (R-Ark.) has President Trump's ear and may well end up in his administration.
In an hour-long conversation with former acting CIA Director Michael Morell on Friday at the Atlantic Council's annual forum, the hawkish Army veteran praised Trump's approach (particularly on Iran), while differing on a few points.
On Saudi Arabia: Cotton says the kingdom's current turmoil results from "political instability in the Saudi model, insecurity because of Iran ... as well as economic" pressures in the global oil market. He said the U.S.-Saudi relationship is "critical," and we shouldn't "sunder" it over the murder of Jamal Khashoggi.
On North Korea: Cotton wants to see tighter enforcement of sanctions, disagrees with Trump's decision to cancel U.S.-South Korea military exercises, and says he "wouldn't let this drag on forever." In the meantime, he says, the U.S. should improve its defenses against North Korea's missiles.
On China: Cotton says China is a "unique adversary in the world" and is seeking to displace the U.S. in the long term, but can't match Washington's network of alliances. He says Beijing's approach to its neighbors can boil down to "we're big, you're small."
On Russia: Cotton says "Vladimir Putin doesn't think Russia lost the Cold War, they were just behind at half-time and catching up now." He says the U.S. needs to confront Putin "without making out that he's 10 feet tall, and recognizing they're a declining power."
On Huawei CFO Meng Wanzhou, held in Canada on charges related to U.S. sanctions, Cotton said: "I want to see her extradited, I want to see her face the full force of U.S. law." He said letting trade influence things (as Trump suggested) would send the "wrong signal" to China and U.S. allies.
One surprising thing: Asked whom he admires most in the history of U.S. foreign policy, Cotton chose John Quincy Adams, for shaping the Monroe Doctrine.
6. What I'm reading: Trump's war on Merkel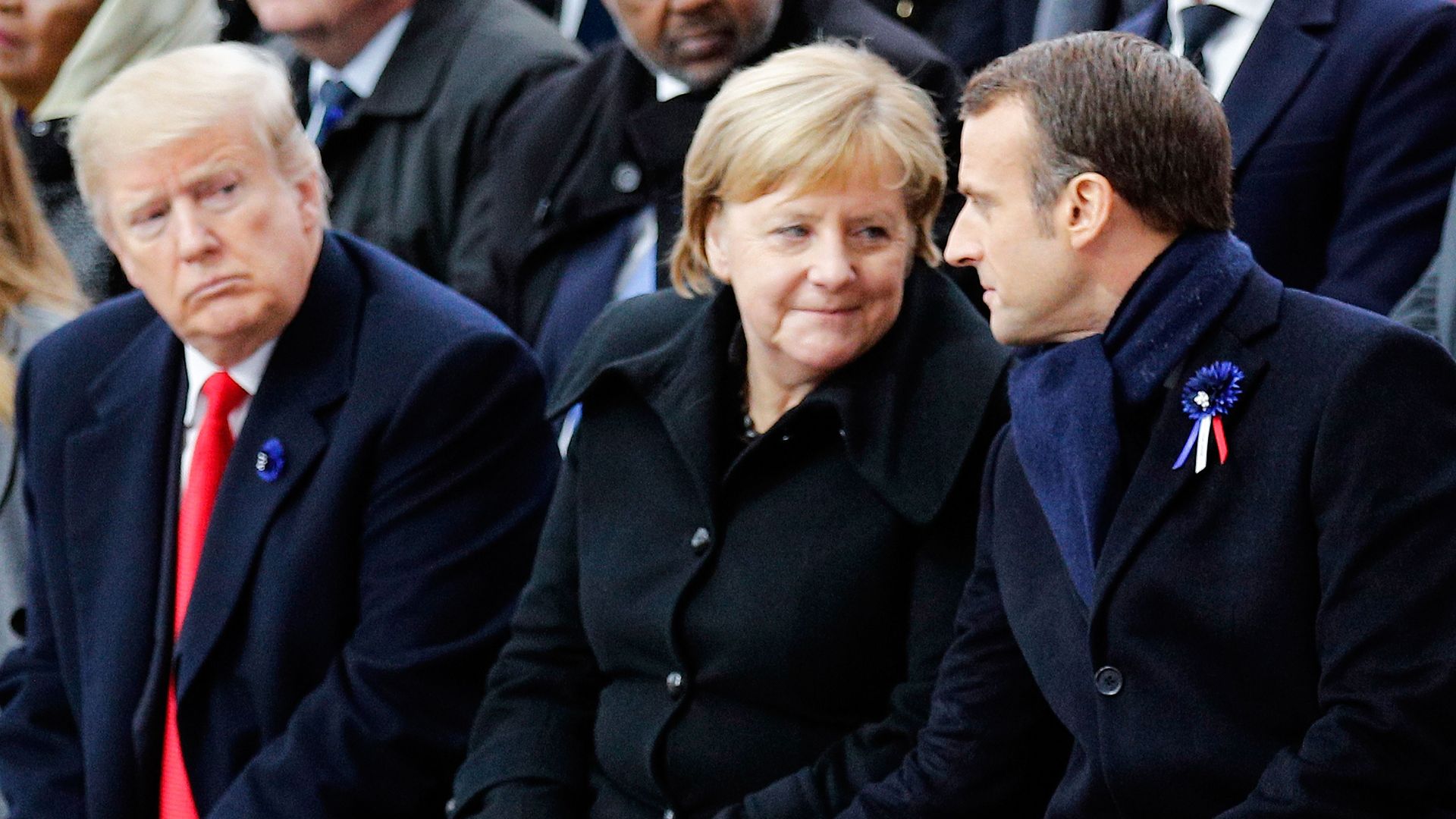 Susan Glasser writes in the New Yorker about President Trump's hostility toward German Chancellor Angela Merkel — criticizing her publicly, privately and in his meetings with other world leaders — and Europe as a whole.
Some key excerpts:
"'Obama was obsessed with the fate of Europe during his last year in office,' Charles Kupchan, who served as Obama's top National Security Council adviser on European affairs ... told me. 'His view was that Merkel was needed to keep Europe together. He was afraid that, without Merkel, Humpty Dumpty was going to fall off the wall.'"
"'Donald Trump has had it out for Germans for thirty years,' Ivo Daalder, the former U.S. Ambassador to NATO, told me. 'When he talks about allies, he means Germany. When he talks about the EU, he means Germany.'"
"Europeans are dependent on the United States for their security and increasingly divided as Putin's Russia threatens the nations in the east. 'Not all of what he says is wrong,' said the senior German official, one of ten who spoke with me. 'Europe has been free-riding for some time.'"
"It took Germany the longest of all partners to come to terms with someone like Trump becoming President. We were very emotional, because our relationship with America is so emotional — it's more of a son-father relationship — and we didn't recognize our father anymore and realized he might beat us."
— Senior German official
What to watch ...
"No other European country has as substantial a car industry, and so an automobile tariff would be a direct attack on Merkel, a step so dramatic that a real trade war could ensue."
"Many European leaders have told me that they are convinced that President Trump is determined to destroy the EU," a former senior U.S. official told me.
Daalder: "I don't believe there is a single person in Europe who now thinks we can go back with this President."
7. Stories we're watching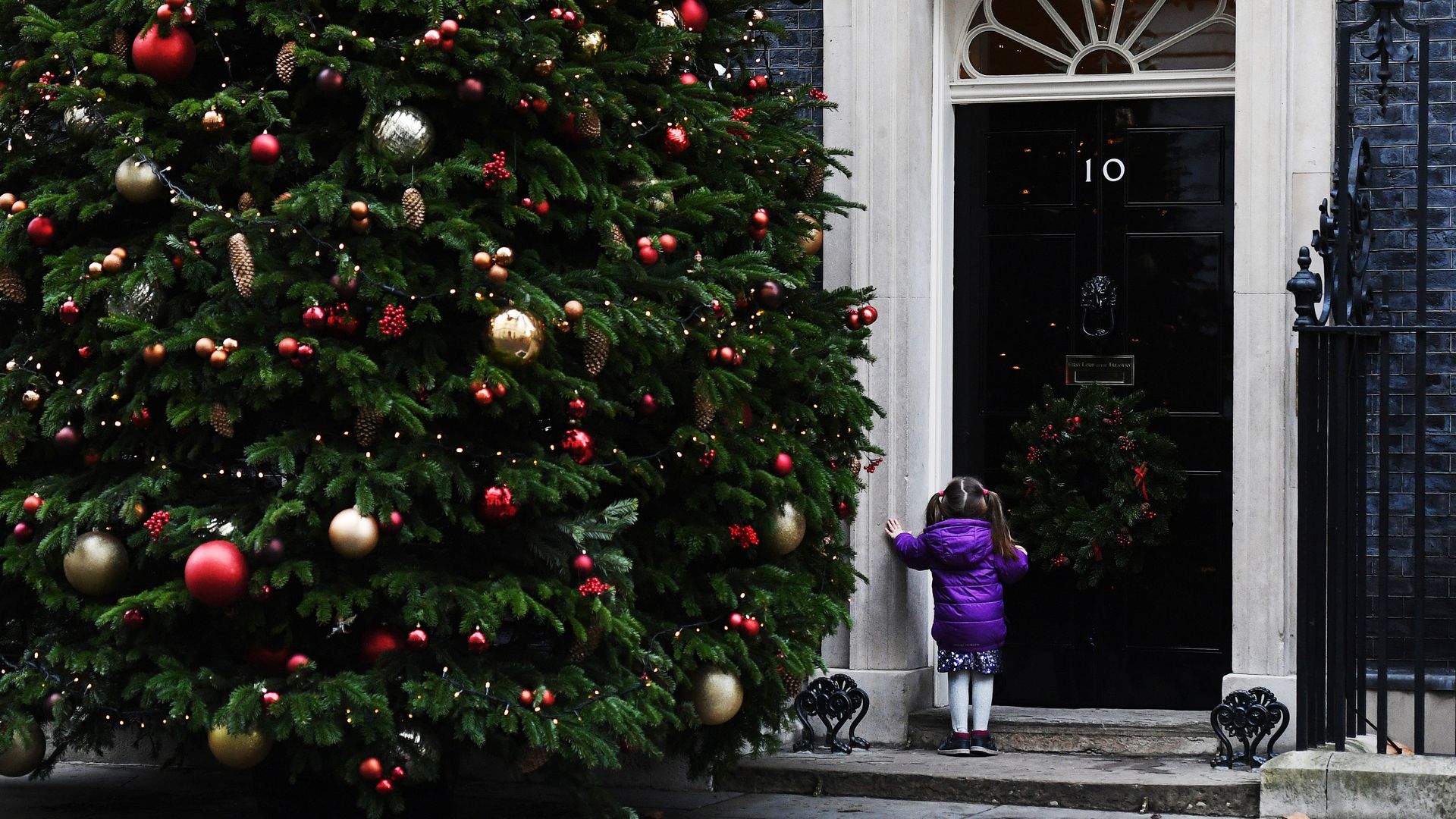 "... if it is impossible to stop it, it should be taken over and navigated in a particular way."
— Vladimir Putin,
on rap music
Thanks for stopping by — catch you Thursday evening!