Welcome to Axios World, where two evenings a week we break down what you need to know about the big stories from around the world.
Thanks for joining me! Tell your friends and colleagues to sign up here, and send tips and feedback to [email protected].
1 big thing: Migrant crisis in the Americas
Faced with hyperinflation, crippling food and medicine shortages, limited electricity and an oppressive dictatorship, around 5,000 Venezuelans a day are fleeing to surrounding countries.
Big picture: This is the new global migration crisis, with an estimated 1.5 million Venezuelans having left the country between 2014 and 2017 — and even that estimate may fall short of the true number.
"The situation in Venezuela keeps sinking further and further, and the expectation is that the numbers will absolutely increase," Cynthia Arnson, director of the Wilson Center's Latin American program, told Axios' Stef Kight.
Why it matters: The Syrian refugee crisis overwhelmed neighbors, divided Europe and reverberated around the globe. While the exodus from Venezuela is, as yet, smaller (6 million people have fled Syria), the pace is fairly similar, and it's already having significant economic, political and social impacts around the Americas.
The crisis has loomed over this month's presidential election, with right-wing front-runner Ivan Duque proposing immigrant quotas.
Historically, Venezuela has opened its arms to fleeing Latin Americans from other nations, Arnson says. "In the beginning there was a lot of solidarity" in countries like Colombia, she says, "but that has worn thin, particularly in the cities that have been overwhelmed in border areas."
Go deeper: Read Stef's full report, Crisis causing unimaginable suffering.
2. Trump's North Korea strategy won't go far with Iran
As much as President Trump would like credit for solving the Iran nuclear problem, he will not get far trying to replicate the approach his administration has taken toward North Korea, Vali Nasr, dean of the Johns Hopkins School of Advanced International Studies, writes for Axios Expert Voices.
Torpedoing the nuclear deal will not intimidate Iran into talks.
First, North Korea already has nuclear weapons, which Kim Jong-un considers sufficient leverage to negotiate effectively with U.S. By killing the Iran deal, Trump will only convince Tehran that it should secure similar leverage — a bigger nuclear program, perhaps even nuclear weapons — before resuming talks.
Second, Iran has a true domestic politics with many competing factions, despite its authoritarian edifice. Although an absolute dictator may be swayed, Iran's leaders, jostling for power and position, won't bow to brazen intimidation any more than American politicians would.
Why it matters: It's a mistake for Trump to follow his North Korea model — which is still being tested — in deciding the fate of the Iran nuclear deal. A victory for hardliners in Iran will only put the U.S. in a more difficult negotiating position down the line, with much higher stakes.
3. Asia: Amazon takes on India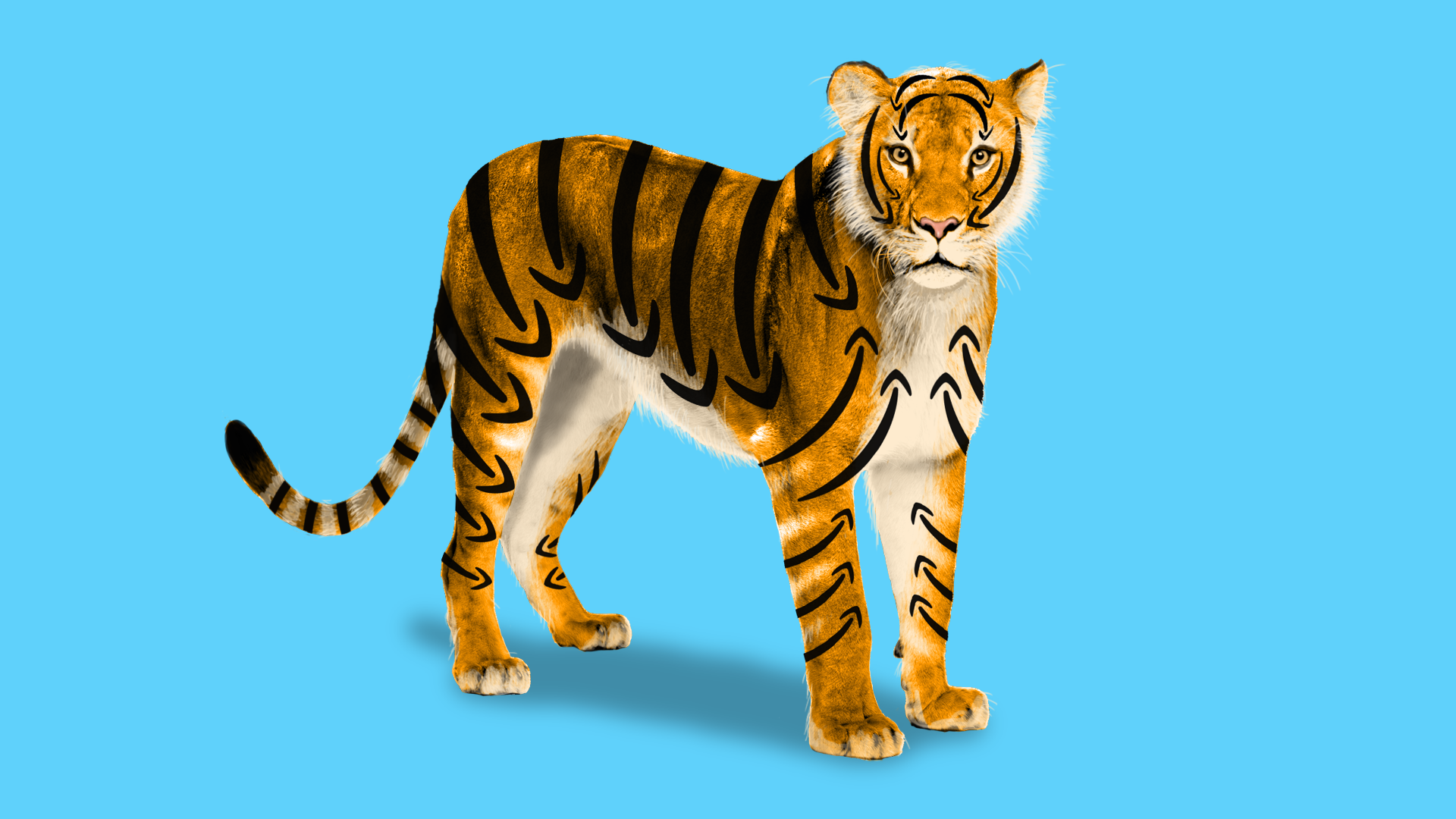 Amazon has been in China for 14 years, but it hasn't been able to beat homegrown rivals like JD.com and Alibaba. It is determined not to make the same mistakes in India, Axios' Erica Pandey writes.
The big picture: India has the world's fastest growing e-commerce market. To make sure it dominates, Amazon is over-investing there and trying to acquire Flipkart, a key homegrown competitor.
Amazon grew its market share from 12% to 29% between 2015 and 2017, while Flipkart's share declined from 40% to 38.5%. Amazon is now in a bidding war with Wal Mart to buy Flipkart.
Flipkart's advantages: Offering pay-on-delivery in a country where many prefer cash transactions, and doing business in local dialects.
"Amazon is employing the right strategy," Hanna Luchnikava-Schorsch, an expert on India's economy at IHS Markit, tells Erica, but the vibrancy of the Indian market doesn't come close to matching China's.
4. Global: A good job is hard to find
Gallup, the advice and analytics firm, has new data on employment around the world. They classify a "good job" as one where an employee works 30+ hours per week for an employer. Some takeaways...
Every region has a gap in "good jobs" between men and women. From largest to smallest: Middle East (32% vs 9%), Asia (36%/19%), Latin America (34%/19%), Northern America (51%/38%), Former Soviet states (47%/37%), Sub-Saharan Africa (17%/8%), Europe (38%/30%).
Highest "good jobs" rates: UAE (69%), Bahrain (59%), Estonia (49%) Russia (49%), Singapore (48%)... U.S. (45%).
Lowest: Haiti (5%), South Sudan (5%), Central African Republic (5%). Many sub-Saharan African countries are below 10%.
Bonus: Global cities and green space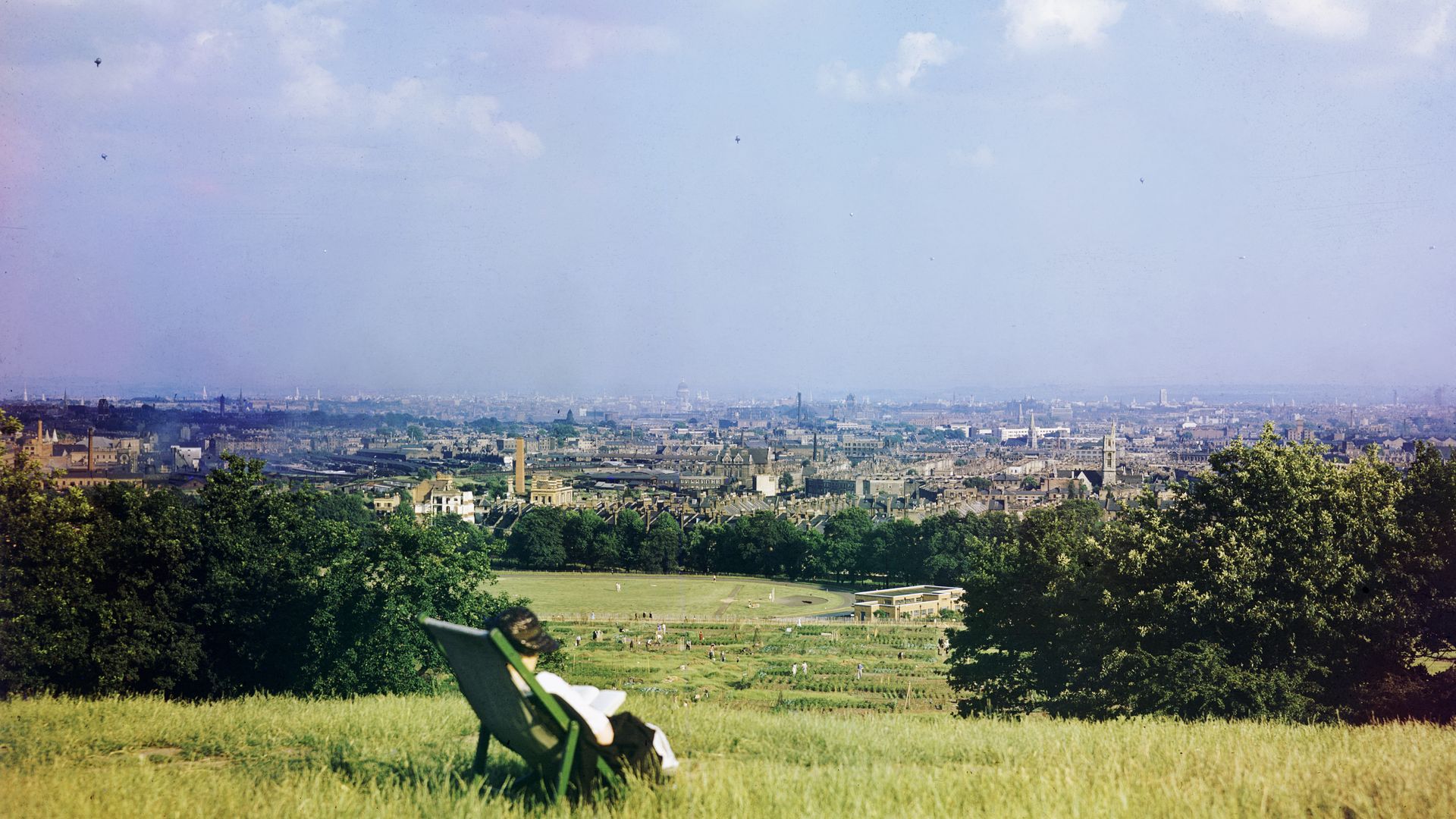 Big cities around the world vary widely in terms of how big a role public parks and gardens play in their landscapes, according to data on 34 major global cities from the World Cities Culture Forum.
Highest % of public green space: Moscow (54%), Singapore (47%), Sydney (46%), Vienna (45.5%), Shenzhen (45%).
Lowest % of public green space: Dubai (2%), Istanbul (2.2%), Mumbai (2.5%), Shanghai (2.8%), Taipei (3.6%).
U.S. cities: New York (27%), Austin (15%), San Francisco (13.7%), Los Angeles (6.7%).
5. North Africa: When a strongman looks weak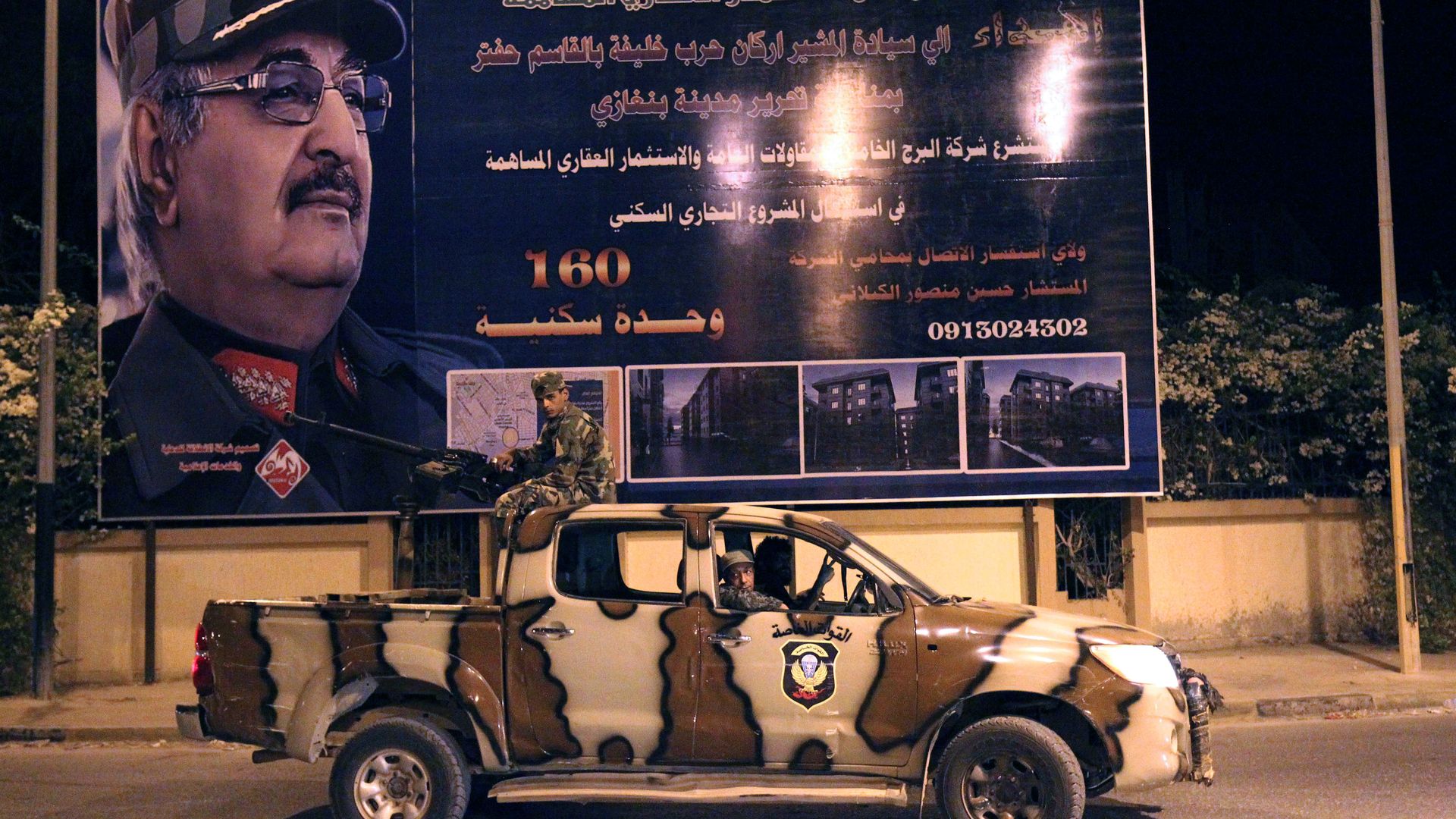 Khalifa Haftar, the charismatic general-turned-warlord who became a key power broker after the fall of dictator Muammar Gaddafi, is back in his stronghold of Benghazi following a health scare that sparked rumors he was dead, Kevin Allison writes in the latest Signal newsletter from GZERO Media.
The question is, for how long?
Why it matters: If the 75-year-old general's grip slips, the resulting power vacuum could give ISIS room to grow, and refugee flows would become harder to manage. That would be a problem, for Italy especially. And if militia groups that have been loyal to Haftar launch a chaotic grab for the region's crude supply, the price of oil could rise further.
The first rule of being a strongman who rules over a hive of squabbling, heavily armed antagonists is don't ever let them think you're a goner. That's particularly true for Haftar, who helped bring Gaddafi to power only to spend years plotting his ouster from exile in suburban Virginia.
For such a larger-than-life figure, the mere appearance of weakness can be a cue for potential rivals. Haftar, who told the crowd gathered to meet him in Benghazi that he "should be addressing you standing up but I am obliged to do so sitting down," seems keenly aware of this.
6. Europe: Stepping up and standing down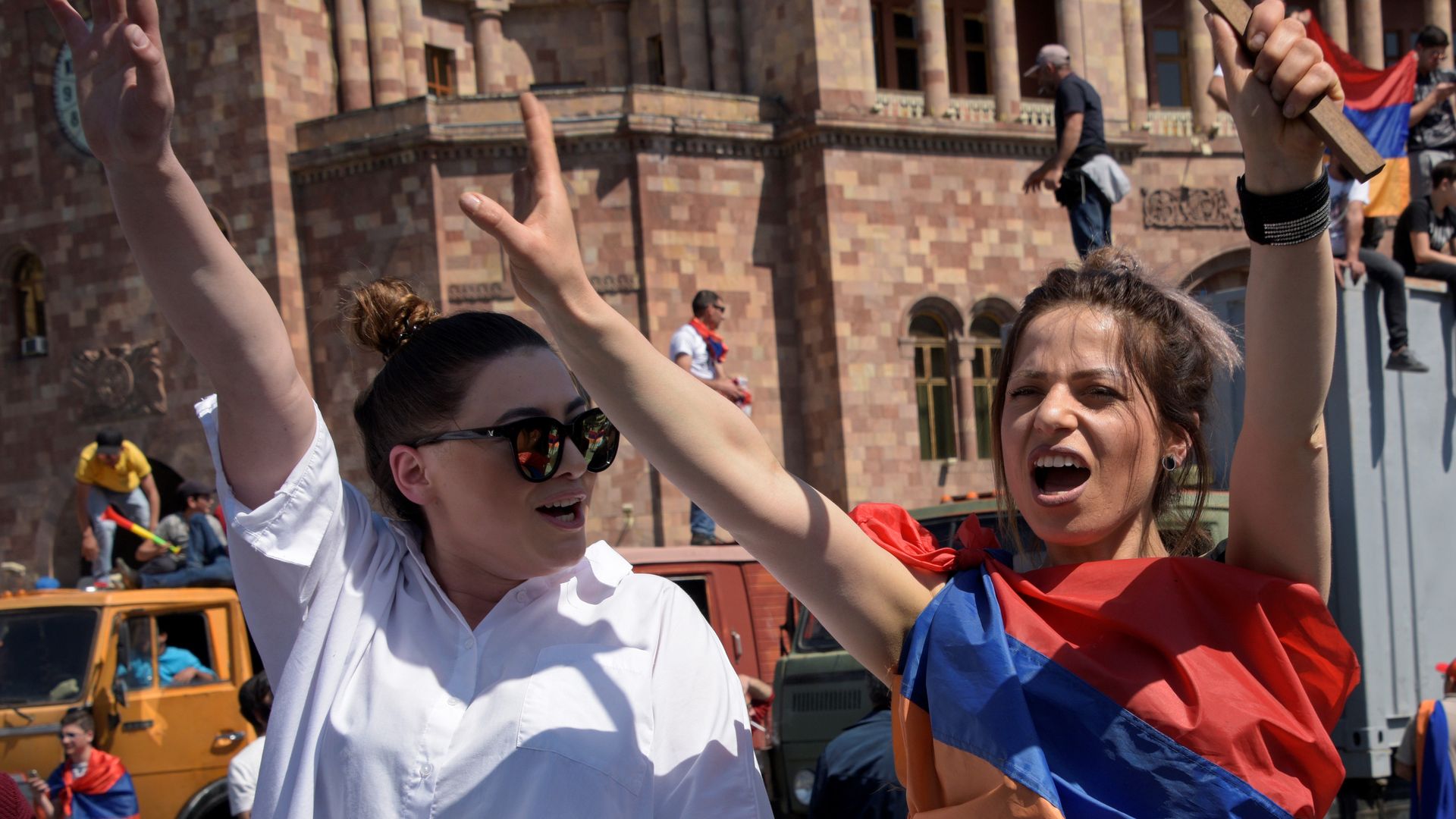 Armenian protesters are on the verge of victory...
Opposition leader Nikol Pashinyan has called for protests that have swept through the country to be suspended after the ruling party signaled it would pave the way for him to become prime minister. Check out our timeline.
Smart take, from the Washington Post's David Ignatius: "If Pashinyan succeeds it will be in large part because the police and army refused to open fire on the protesters ... The popular uprising has been tolerated, so far, by Vladimir Putin. He seems to have decided that it was better to sacrifice his ally than to risk losing Armenia itself."
And separatists are standing down in Spain...
After 60 years of violence and more than 800 deaths, the Basque separatist group ETA has formally announced its dissolution, Martin Aguirre writes for Axios. The group is now advocating a more institutional path toward independence for the Basque territories.
7. Stories we're watching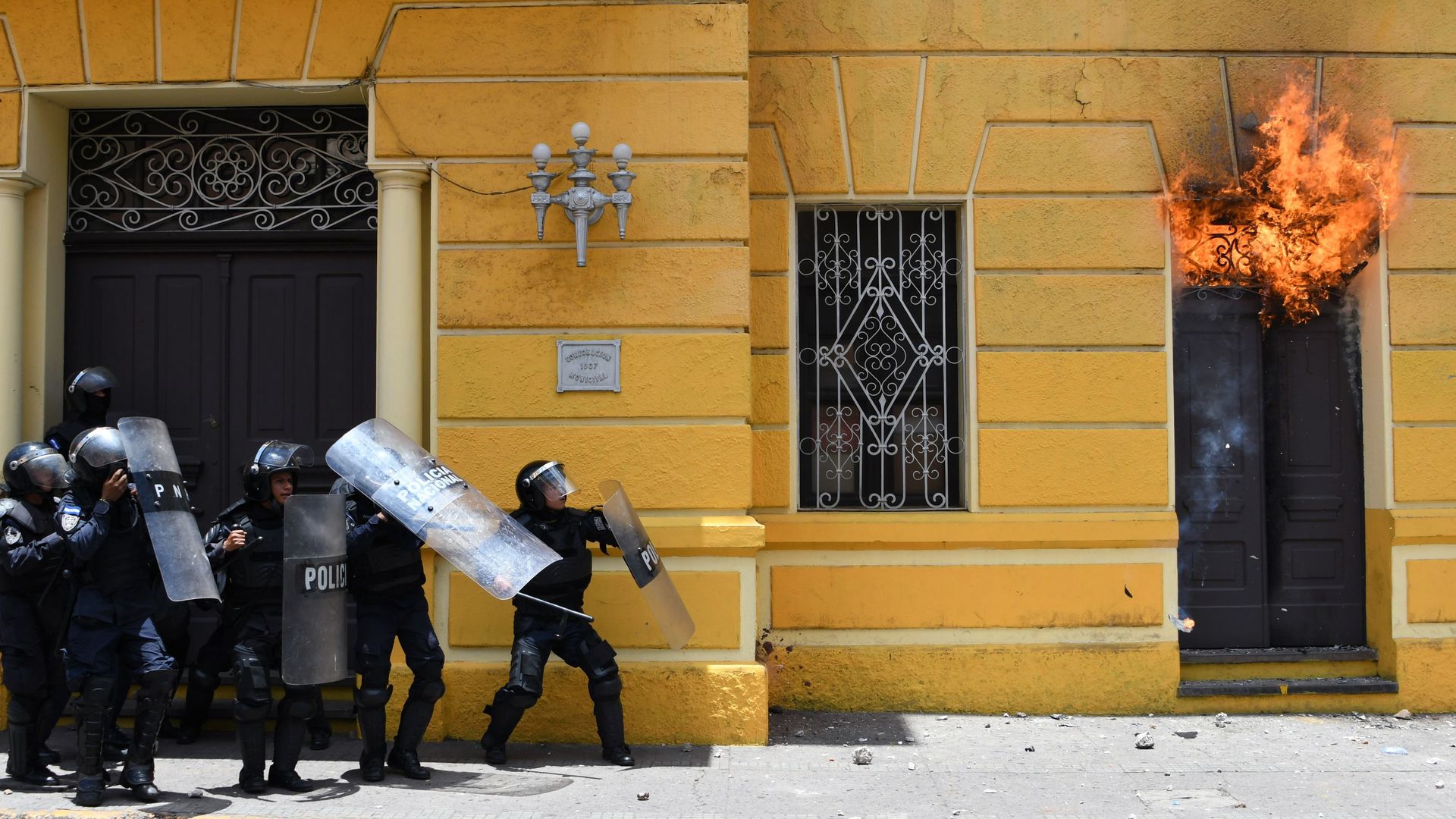 Quoted:
"This is the big guns, the super-team, the Trade Avengers."
— 'Source briefed on the matter'
to Breitbart
on the U.S. team that traveled to China for trade talks (
h/t Bill Bishop's Sinocism
).
Thanks for reading! Have a great weekend, and I'll see you Monday evening.