Welcome to Axios World, where two evenings a week we break down what you need to know about the big stories from around the world. Thanks for joining me! Tell your friends and colleagues to sign up here, and send tips and feedback to lawler@axios.com.
https://www.axios.com/newsletters/axios-world-55841614-3a2c-4258-8ebb-058a5c02d6ec.html?chunk=0#story0
1 big thing: Europe braces for trade war
Ahead of a midnight deadline, it's still unclear whether President Trump will open a European front in his trade war.
The backdrop: Temporary exemptions from steel and aluminum tariffs granted to the EU, Mexico, Canada, Australia, Argentina and Brazil expire at 12:01am.
The big picture: Trump's trade war isn't just about China. He made pointed references to trade deficits during a visit from German Chancellor Angela Merkel on Friday, then traveled to Michigan over the weekend and claimed the EU was "formed to take advantage of the U.S."
The trend, from Axios' Erica Pandey: The U.S. trade deficit with the EU ballooned from $17 billion in 1997 to $151.4 billion in 2017, and the driving force was German manufacturing. Last year, the U.S. bought $117.7 billion worth of imports from Germany — 27% of total imports from the EU.
The latest: Treasury Secretary Steven Mnuchin told Fox Business in an interview that aired this morning that no final decisions had been made. Commerce Secretary Wilbur Ross told Bloomberg some, but not all, of the countries would get relief from tariffs. Axios' Jonathan Swan reports that internal debates were still raging in the White House as of yesterday.
Why it matters: This not only could roil relations with America's closest allies, it has massive economic implications. The countries in question account for half of U.S. steel imports, and a big chunk of U.S. trade. Germany, France and the U.K. have all said they'll respond forcefully if the tariffs do come into force.
Go deeper: Erica's piece on the stakes of trade war with Europe.
https://www.axios.com/newsletters/axios-world-55841614-3a2c-4258-8ebb-058a5c02d6ec.html?chunk=1#story1
2. Netanyahu presents "secret nuclear files"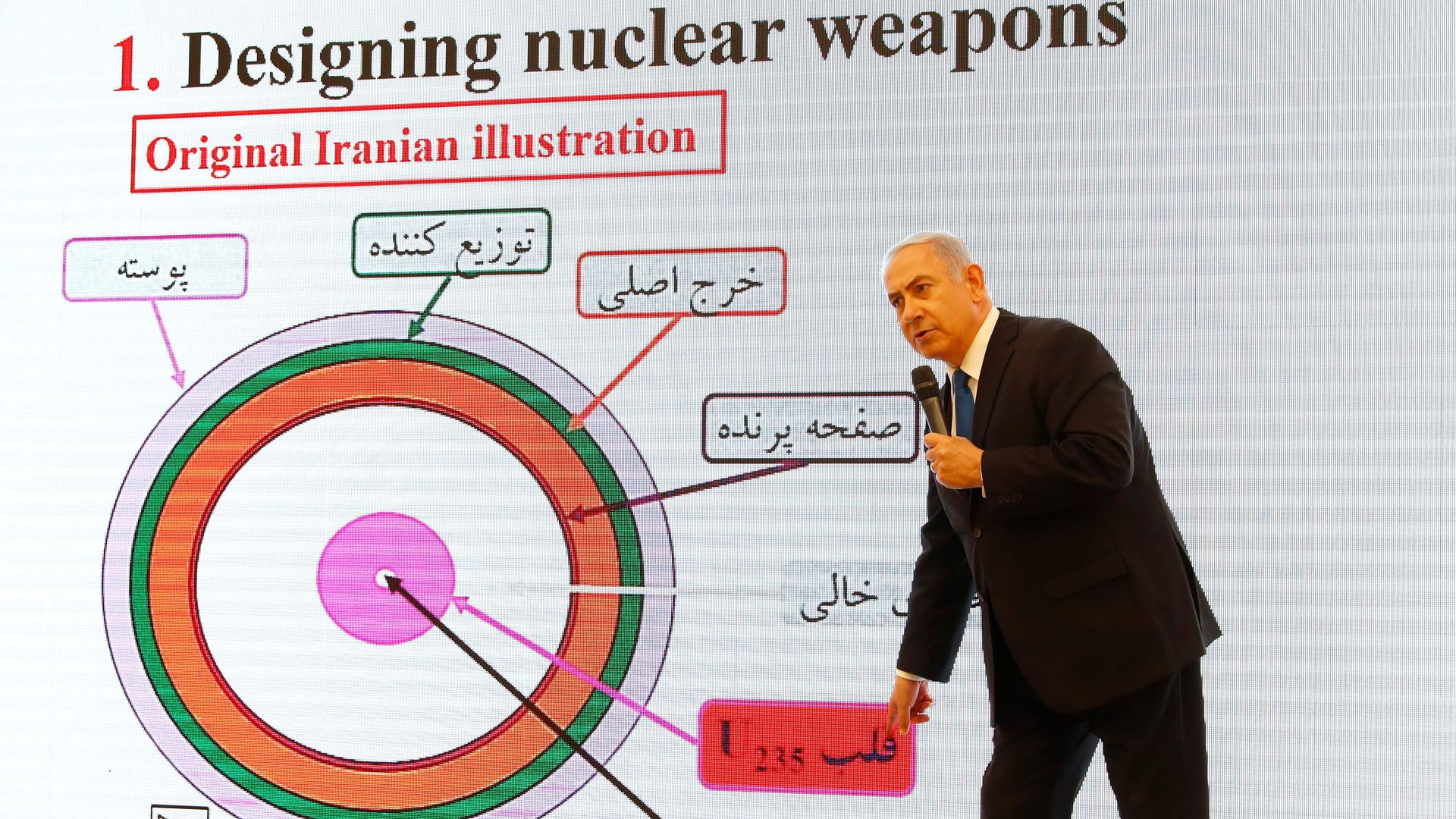 Israeli Prime Minister Benjamin Netanyahu claimed in a speech today that Israel has new intelligence showing Iran lied about its nuclear ambitions, and is "secretly storing" materials to resume its nuclear program in the future.
Some observers noted that what Israeli officials billed as "new and dramatic" information didn't appear to be particularly new:
Guardian World Affairs Editor Julian Borger tweets: "The Netanyahu presentation is based on documentation that was available to the IAEA before 2011. And U.S. intelligence presumably had it before then. It's a recycling."
Axios contributor Barak Ravid adds, "It won't change the position of the European powers."
Axios Steve LeVine notes, "the entire rationale for the global urgency of getting the deal done was that Iran was pursuing a nuclear weapon. Netanyahu is essentially validating the deal, not undercutting it."
President Trump had a different take, citing Netanyahu's statements in a press conference today while explaining why he's considering pulling out of the "horrible" deal.
Iranian Foreign Minister Javad Zarif responded on Twitter: "Pres. Trump is jumping on a rehash of old allegations already dealt with by the IAEA to 'nix' the deal. How convenient. Coordinated timing of alleged intelligence revelations by the boy who cries wolf just days before May 12. But Trump's impetuousness to celebrate blew the cover."
The bottom line: The Trump administration has struggled to make the case for pulling out, but this gives Trump additional ammunition less than two weeks ahead of the deadline. With the hawkish John Bolton and Mike Pompeo in place, and Emmanuel Macron's overtures appearing to have fallen short, chances of the White House killing the deal look higher with each passing day. 
https://www.axios.com/newsletters/axios-world-55841614-3a2c-4258-8ebb-058a5c02d6ec.html?chunk=2#story2
3. Another day of deadly attacks in Afghanistan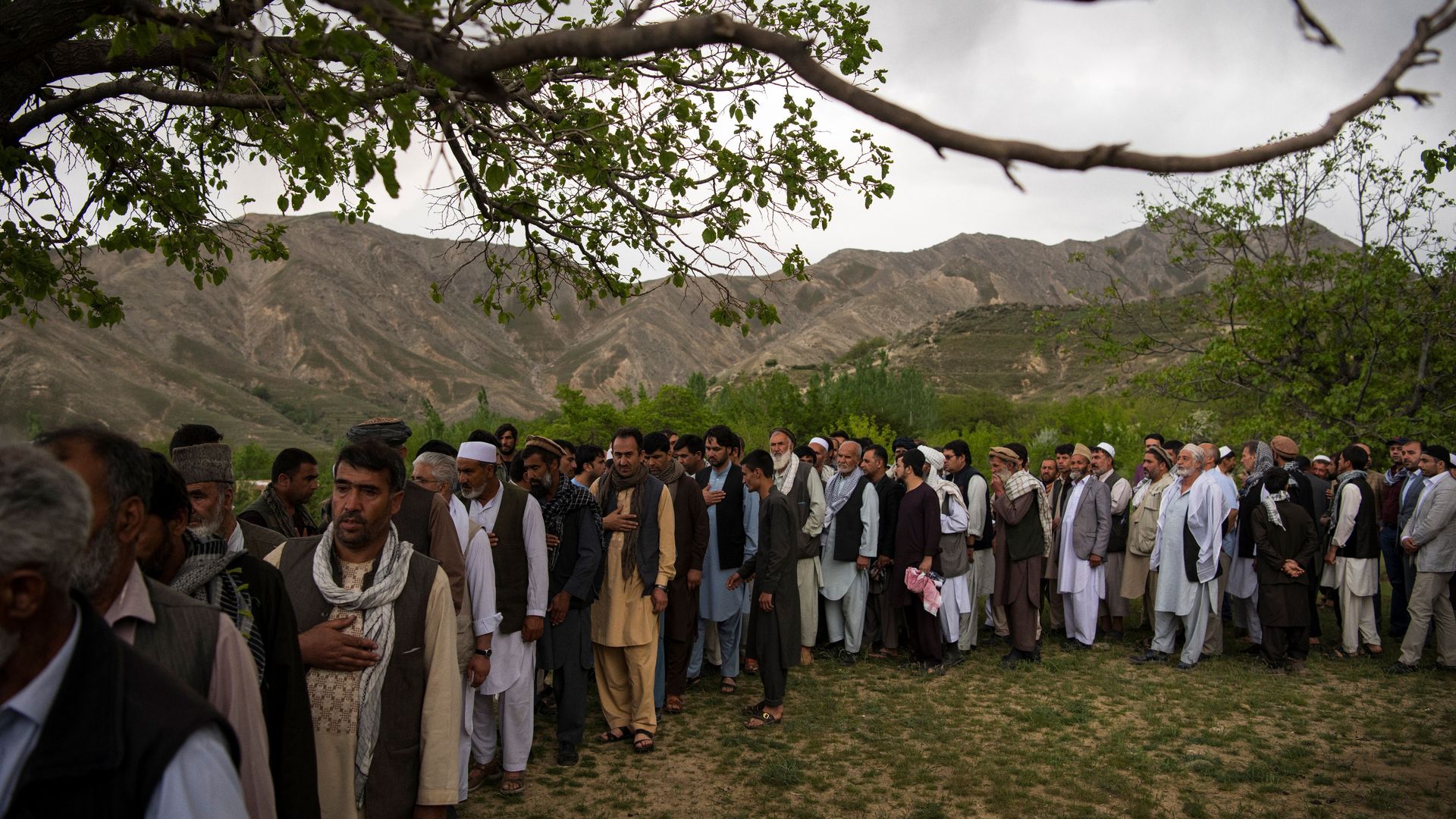 A pair of suicide bombs, one set off after journalists gathered to report on the first, killed 31 in Afghanistan's capital of Kabul today. Nine of those killed were journalists, CNN reports.
In a separate attack today, "a suicide bomber rammed a vehicle into an armored Romanian vehicle beside a mosque outside the city of Kandahar, setting off an explosion that killed 11 children and injured 16 others, officials said," according to the New York Times.
The backdrop: "The attacks come before two milestones in Afghanistan's democratic development: parliamentary elections, slated for October, and next spring's presidential election. They also follow another Islamic State–claimed attack last week at a voter registration center that killed at least 60 — an apparent effort to discredit the electoral process and sow ethnic violence," Carnegie's Frances Z. Brown writes for Axios Expert Voices.
Go deeper: Peace has never been more elusive in Afghanistan.
https://www.axios.com/newsletters/axios-world-55841614-3a2c-4258-8ebb-058a5c02d6ec.html?chunk=3#story3
4. Middle East: MBS says Palestinians should sit down or shut up
Saudi Crown Prince Mohammed Bin Salman harshly criticized Palestinian President Mahmoud Abbas in a closed-door meeting with heads of Jewish organizations in New York on March 27, Axios contributor Barak Ravid scoops.
He said, "In the last several decades the Palestinian leadership has missed one opportunity after the other and rejected all the peace proposals it was given. It is about time the Palestinians take the proposals and agree to come to the negotiations table or shut up and stop complaining."
"People literally fell off their chairs" in shock at the comments, a source who was briefed on the meeting told Barak.
Why it matters: The Trump administration has basically finished drafting a plan for Israeli-Palestinian peace and is discussing how and when to launch it. The Palestinians have boycotted the process over Trump's embassy move.
Go deeper: Read Barak's full report.
https://www.axios.com/newsletters/axios-world-55841614-3a2c-4258-8ebb-058a5c02d6ec.html?chunk=4#story4
5. U.K. Home Secretary resigns over immigration scandal
Amber Rudd has resigned as U.K. Home Secretary after the Guardian printed a letter to Prime Minister Theresa May in which Rudd set a target for deporting illegal immigrants — something she told Parliament she had never done.
This comes amid a scandal over the treatment of the so-called "Windrush Generation" — people invited from then-British colonies such as Barbados, Jamaica and Trinidad & Tobago to help rebuild the U.K. after World War II.
While legal residents of the U.K., thousands who lacked documentation required under a 2012 law May implemented were at risk of deportation, eviction and losing health care coverage. Axios' Khorri Atkinson explains.
Rudd has been replaced by Sajid Javid, whose parents are Pakistani immigrants. Javid has held several previous cabinet posts.
https://www.axios.com/newsletters/axios-world-55841614-3a2c-4258-8ebb-058a5c02d6ec.html?chunk=5#story5
6. Africa: Buhari comes to Washington
Nigerian President Muhammadu Buhari met with President Trump at the White House today. CFR's John Campbell writes for Axios Expert Voices that "Trump's relationship with African countries was damaged by his alleged characterization of them as 'shithole countries.'"
"Adding insult to injury, former Secretary of State Rex Tillerson's visit to Africa was marred after he was fired in Nigeria. There is still no assistant secretary of state for Africa, and numerous high-level, Africa-related positions across the administration have yet to be filled."
The big picture: "Scandals aside, the Trump administration's relationship with Africa shows continuity with past administrations. It has encouraged economic development and investment, proceeded with the sale of light aircraft, expanded U.S. security assistance to those fighting violent Islamist extremism in Africa and continued support of medical assistance programs."
Asked about the "shithole" remark today, Trump said: "You do have some countries that are in very bad shape and very tough places to live in." He later said Nigeria was "beautiful."
https://www.axios.com/newsletters/axios-world-55841614-3a2c-4258-8ebb-058a5c02d6ec.html?chunk=6#story6
7. Stories we're watching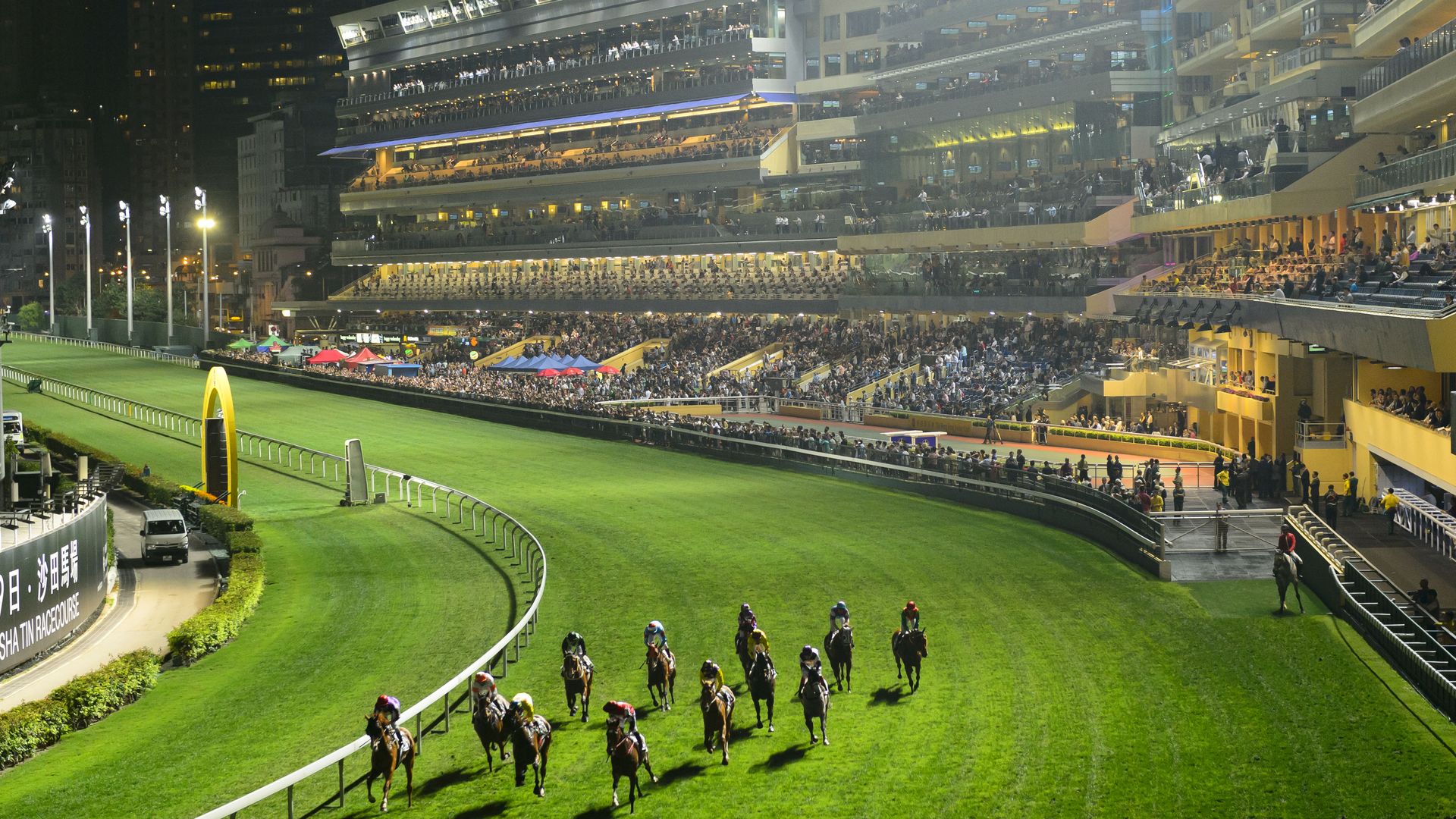 Quoted:
"President @MBuhari FYI he said it."
— Ex-White House aide Omarosa Manigault-Newman, tweeting at Buhari after "shithole countries" came up in the press conference