Welcome back to Axios World. Tonight's global tour is 1,569 words (~ 6 minutes).
Situational Awareness: "The Trump administration is preparing to withdraw thousands of troops from Afghanistan in exchange for concessions from the Taliban, including a cease-fire and a renunciation of al-Qaeda," the Washington Post reports.
Thanks for joining me! Please tell your friends and colleagues to sign up, and I'd love your tips and feedback: lawler@axios.com. 
1 big thing: What Americans want from U.S. foreign policy
Americans are increasingly likely to see China as a threat to the U.S., though they're sharply divided over the dangers from Iran, Russia and climate change according to a new Pew survey.
What Americans want
On Iran...
Republicans tend to think it's more important to take a firm stand against Tehran (68%) than to avoid war (25%), while the opposite is true for Democrats (23% vs. 71%).
Overall, Americans are narrowly more likely to prioritize avoiding war (49%) than taking a firm stand (44%).
On China...
The share of Americans who consider China's power and influence a major threat rose from 46% to 54% since 2017, with similar jumps seen among Democrats (now 52%) and Republicans (58%).
Democrats remain more dovish, with only 16% viewing China as an "adversary," compared to 30% of Republicans.
Only 19% of Democrats want to "get tougher" with Beijing on trade and the economy, compared to 54% of Republicans.
Democrats overwhelmingly say President Trump's tariffs have been bad for Americans (82%), while most Republicans (67%) say they've been good.
In a finding that runs counter to the political zeitgeist, both Republicans (59%) and Democrats (73%) tend to think free trade deals have benefited the U.S.
The great divides...
A growing proportion of Republicans (38%) believe Russia does not pose a problem for the U.S., compared to 14% of Democrats. Views of Russia have become strikingly partisan and diverged sharply since 2016.
Democrats rank climate change first on a list of potential threats to the country. Republicans, meanwhile, rank it last.
What to watch
Flashback: Fear of terrorism and the fight against ISIS were central to the 2016 election cycle, following major attacks at home and abroad.
Far fewer Americans are worried about Islamic State (ISIS) now, according to the poll. The same is true of North Korea — the top fear from two years ago — though 58% say the regime is "not serious" about denuclearization.
If this week's Democratic debates are a guide, tensions with Iran and competition with China will be top of the foreign policy agenda in 2020 — along with lingering questions over Afghanistan and Iraq.
Of course, a lot can change in 15 months.
2. Tariffs, boycotts and border closings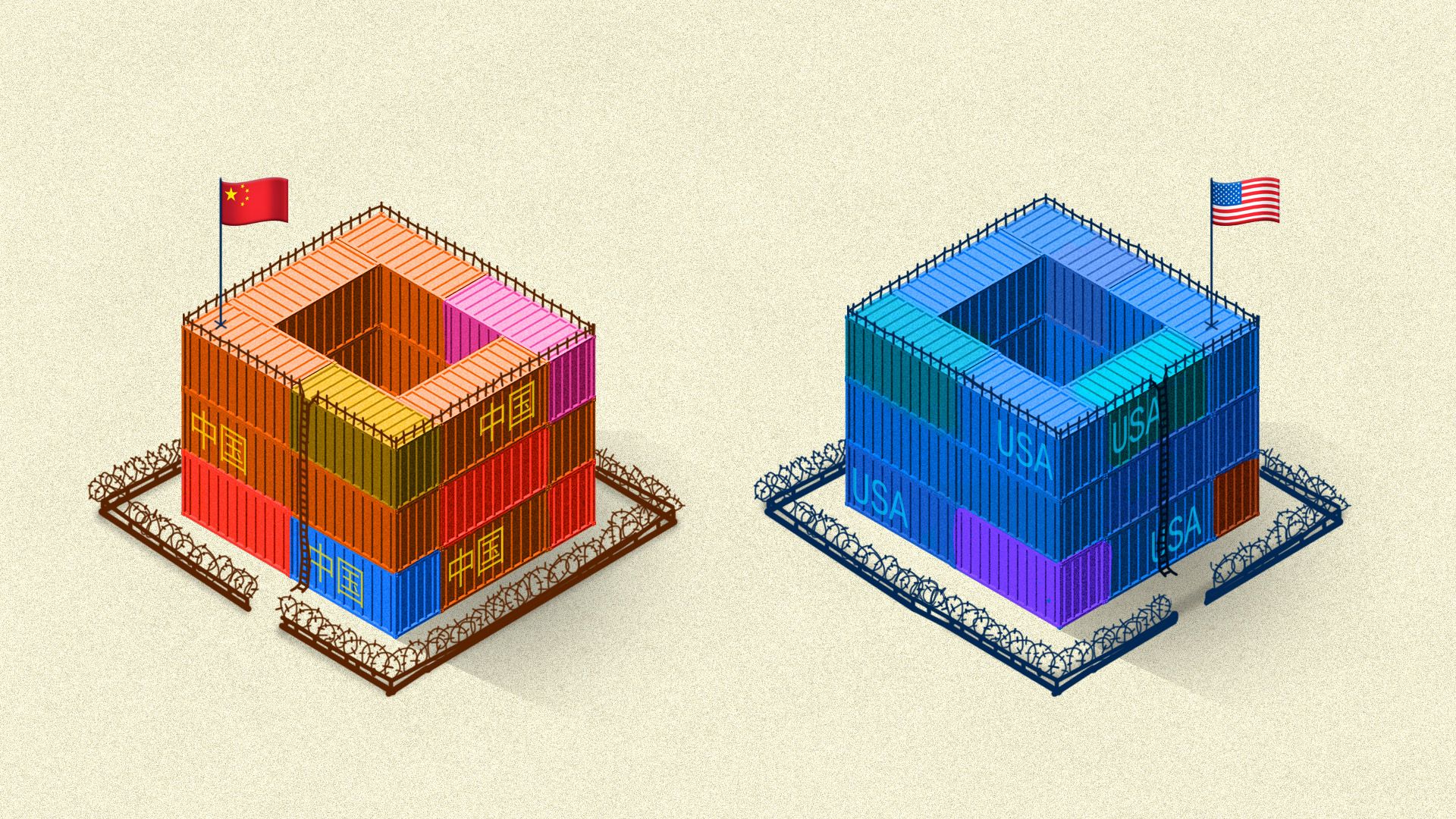 1. Trump surprised markets today by announcing that 10% tariffs on the remaining $300 billion of U.S. imports from China will begin Sept. 1.
In a series of tweets, Trump accused Beijing of reneging on a series of promises in the ongoing trade talks. A trade truce reached during a June summit now appears to be over.
"If Trump is hoping the Chinese will cave in the face of this September 1 threat for new tariffs I expect he will be disappointed," writes Bill Bishop in his newsletter, Sinocism.
2. A boycott of Japanese goods and services is picking up steam among South Koreans as trade tensions between the 2 countries continue to rise, Axios' Rashaan Ayesh writes.
The standoff began when Japan restricted exports of 3 chemicals used by South Korean tech manufacturers for semiconductors and display screens. That has hit chipmakers hard and angered South Koreans, some of whom have canceled trips to Japan or refused to buy Japanese products.
The underlying tensions date back to an ugly colonial history. Go deeper.
3. Rwanda briefly closed its border with the Democratic Republic of Congo, which is in the midst of an Ebola outbreak, after a 3rd death was reported in the border city of Goma.
Update: Ebola in Congo
Today marks the 1 year mark of the outbreak. Politics, violence and suspicion are thwarting efforts to contain it. Go deeper.
3. Middle East: No Iran breakthrough in sight
The Trump administration on Wednesday sanctioned Iran's foreign minister, Javad Zarif.
Between the lines: That decision "makes clear that the means of pressure and sanctions have increasingly become the end goal of Trump's Iran policy," Barbara Slavin of the Atlantic Council argues for Axios Expert Voices:
"When President Trump withdrew from the Iran nuclear deal last May, he insisted he could negotiate a much better agreement."
"More than a year later, however, the U.S. is no closer to such talks, dangers across the Middle East have escalated and the man who would have led Iran's negotiations has been sidelined — at least from the Trump administration's point of view."
The big picture: With no offramp in sight, the prospect of an unintended military escalation remains worrying high, as the International Crisis Group makes clear in a new report.
Flashback: We nearly ended up in such a scenario in June, when Trump claimed to have called off strikes on Iran at the last minute after being told 150 Iranians would be killed.
Adm. William McRaven (ret.), a former U.S. Special Forces commander, says Trump's version of events is "hard to believe." He set the scene on a conference call with reporters, based on "countless" such scenarios he'd been a part of:
"Sitting in the room there'd be the national security adviser, the secretary of state, the president — all the principals."
"[Military briefers] would have gone over in great detail ... 'if we're going to strike this particular site here's how many missiles we're going to use, here's where they're going to come from, here's what the estimated casualties will be.'"
The bottom line, per McRaven: "I think the bigger question is, why did we get that far? Again, this was an unmanned drone. Normally you're looking at a proportional strike."
"Striking a compound where we know that there are 100+ people is not normally how we plan counterstrikes, if you will."
4. Africa: Zimbabwe's crisis grows dangerous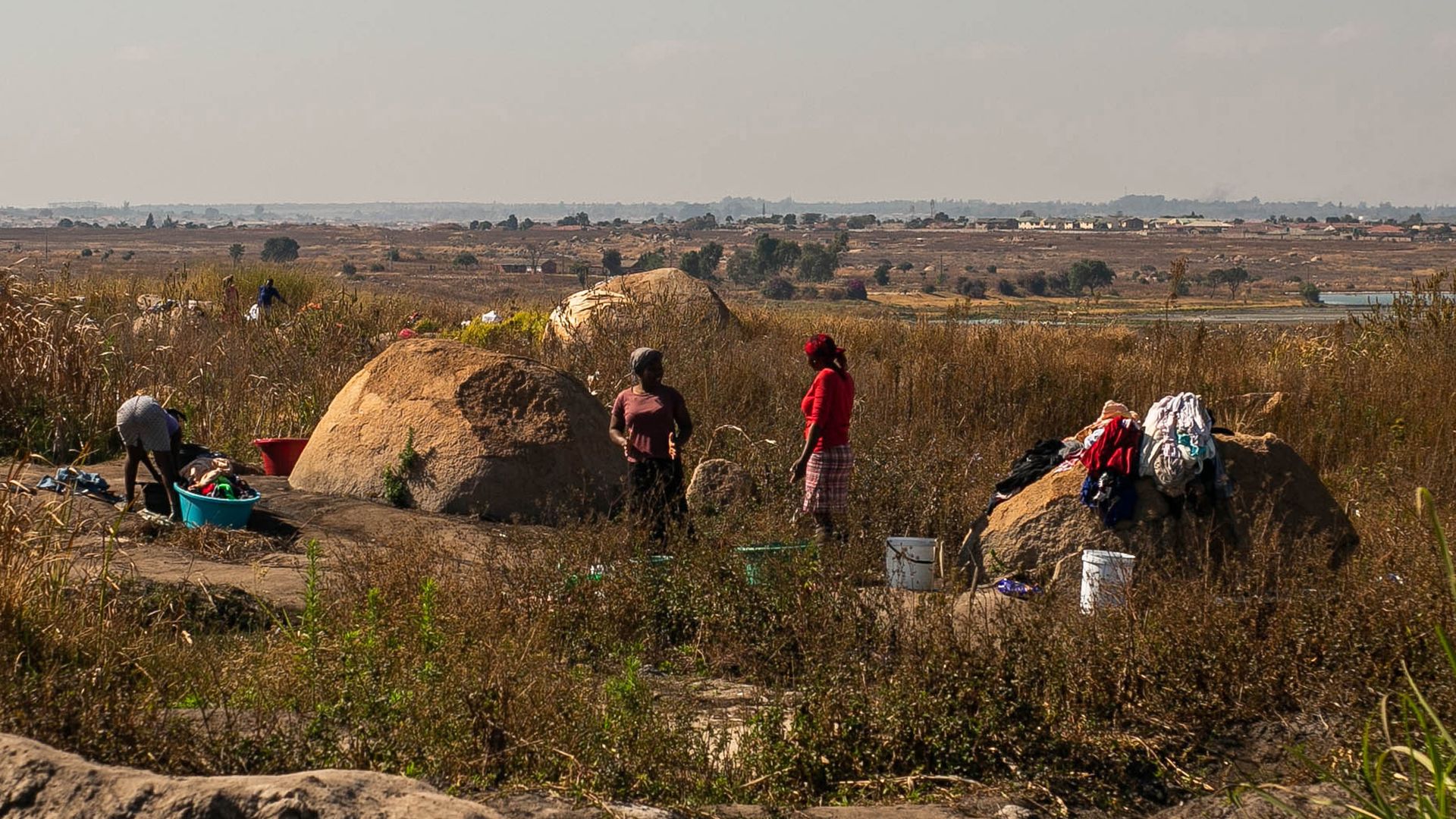 Zimbabwe's economic crisis is deepening, with electricity restricted to 6 hours per day, millions of people going up to a week without running water and more than half the population facing food insecurity.
Context: A severe drought and decades of economic mismanagement under Robert Mugabe, who was deposed in 2017, have contributed to the crisis. But Mugabe's successor, Emmerson Mnangagwa, is only making matters worse, according to Dzikamai Bere of the Zimbabwe Human Rights Forum.
A recent ban on trade in foreign currencies has made commerce much more difficult, Bere says, and "grand corruption" continues with impunity.
"In Zimbabwe today, there is tension emanating from the economic situation," says Bere, who visited D.C. this week to receive an award and meet with members of Congress.
What to watch: Bere says labor unions and the political opposition have received death threats for planning mass demonstrations.
"The government is saying that if people protest we will kill," he says, adding that demonstrations are nonetheless expected "within the next 12 weeks."
Bere says the government responds to protests by sending in the military and shutting down the internet.
Between the lines: According to Bere, while Mnangagwa has attempted to project a positive image to the world, more shadowy figures in the regime could care less about international perceptions.
"During the Mugabe era we knew where power lay. Now, you don't know who is controlling the violence."
— Dzikamai Bere, to Axios
The bottom line: "I think there is not any hope in the current establishment. People are convinced that they have no capacity to stop stealing, and they have no capacity to run the country."
5. Immigration: Trump extends protections for Syrians
The Trump administration is extending for 18 months protections that allow 7,000 Syrians to remain in the U.S. temporarily rather than return to their war-torn country, the Department of Homeland Security announced today.
Why it matters: Syria remains plagued by violence. More than 100 Syrians died in air strikes in just the past 10 days, the BBC reports, and 6.7 million Syrian refugees have been forced to leave the country.
The big picture: This move comes despite efforts by the administration to end temporary protected status (TPS) for several other countries, Axios' Stef Kight writes.
Congress created the TPS program in 1990 to provide legal status to people from nations impacted by ongoing armed conflict, environmental disasters or other severe yet temporary conditions.
The Trump administration has sought to terminate protections for 6 of 10 countries currently covered, leading to speculation they'd do the same for Syrians.
Despite today's extension, the DHS said the protections would not apply to Syrians who arrived in the U.S. after Aug. 1, 2016.
6. What I'm reading: America's silent spy chief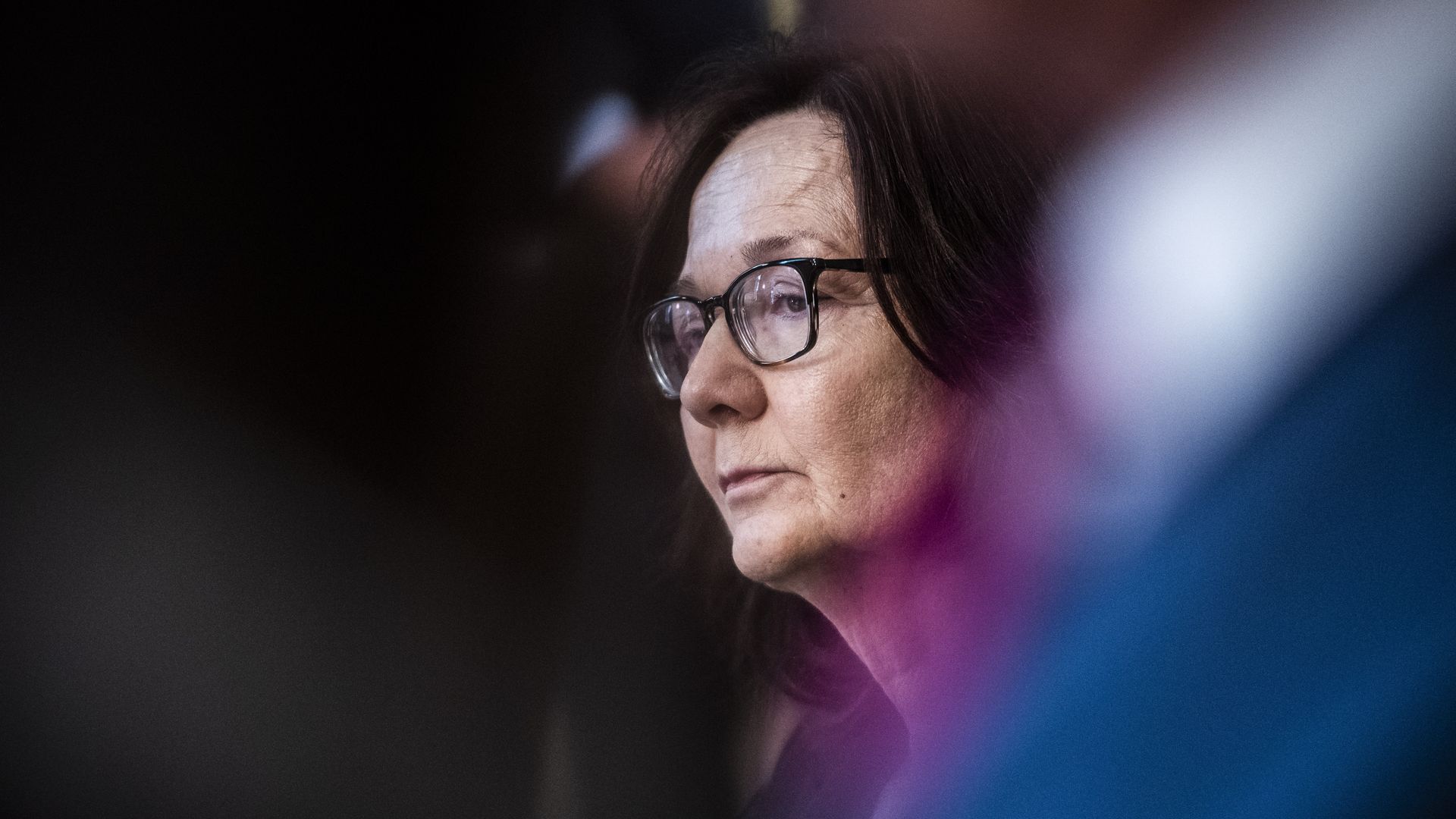 The Washington Post's Shane Harris has an enlightening new profile of CIA Director Gina Haspel, who has kept a remarkably low profile and thus far avoided the president's public wrath.
Harris notes that Haspel, "the first career clandestine officer to ascend to the top job," has never done an on-the-record interview.
"Haspel has concluded that there is no benefit to answering questions that would probably put her at odds with Trump — on Iran, North Korea, Russia and more — and is loath to revisit her fateful role in the CIA's notorious detention and interrogation program," Harris writes.
In intelligence briefings "Haspel is careful not to contradict the president or argue with him about his opinions."
Harris adds that Haspel spends most of her time at CIA headquarters and has put less emphasis than her predecessor, Mike Pompeo, on "cultivating a personal relationship with Trump."
He reports that Pompeo recommended Haspel, who had been his deputy, to replace him.
"Of the 18 jobs the CIA has publicly confirmed that Haspel held, only two were overt: director and deputy director," Harris writes.
Her career was spent mostly in secret, but included stops in Russia and London. "'She was very focused. Disciplined. People told me, 'You won't become friends with her,'" a former U.K. official told Harris.
She speaks Russian and is "an expert in the tradecraft Moscow uses," Harris writes.
7. Stories we're watching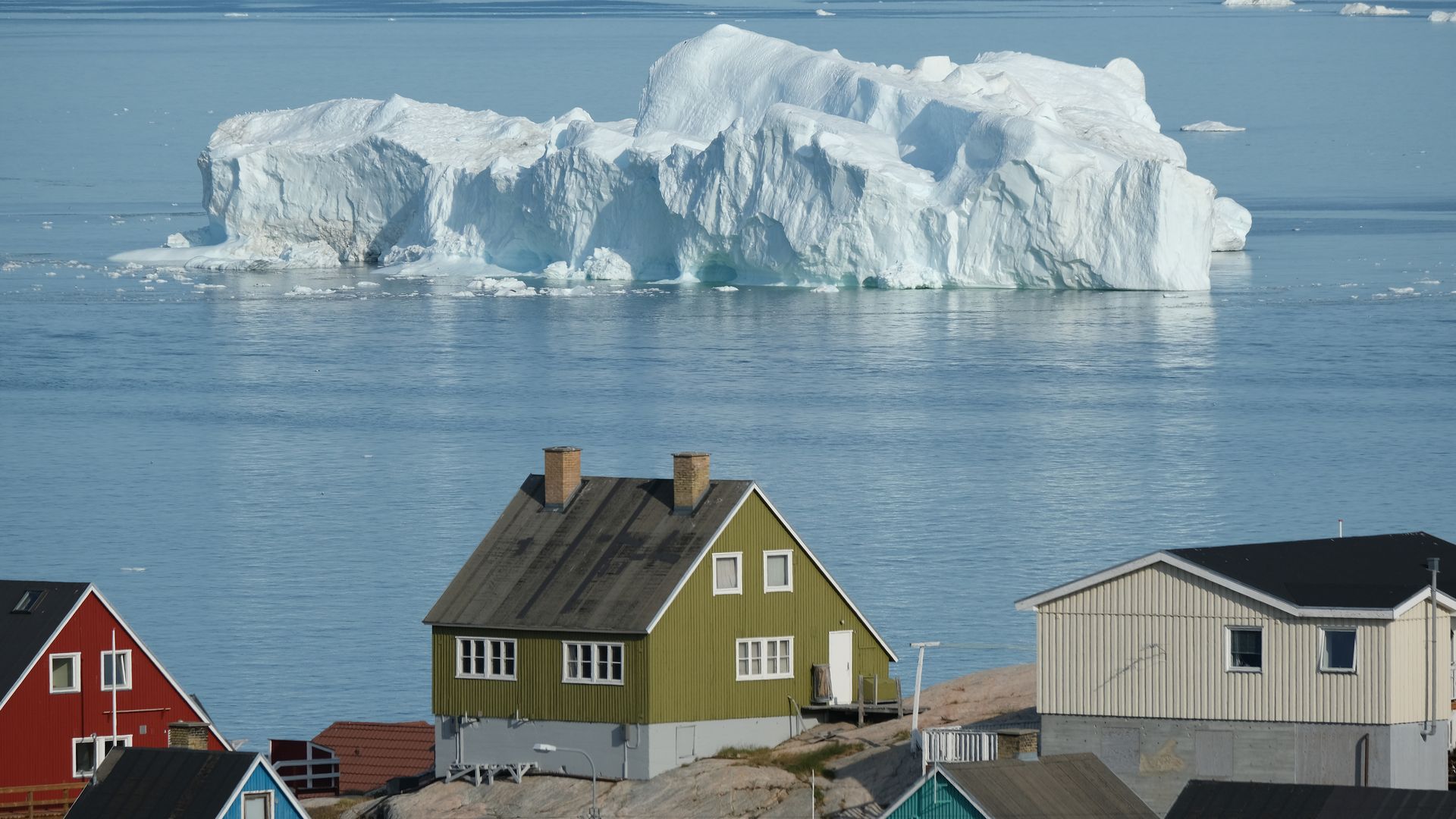 Quoted:
"For far too long he has been indulged as the reasonable and credible face of Iran and today President Trump decided enough is enough."
— Senior U.S. official
to reporters
, on Zarif
"It has no effect on me or my family, as I have no property or interests outside of Iran. Thank you for considering me such a huge threat to your agenda."
— Zarif,
on Twitter
Thanks for reading — have a great weekend!