Welcome to Axios World, where two evenings a week we break down what you need to know about the big stories from around the globe.
Thanks for joining me! Please tell your friends and colleagues to sign up here, and I'd love your tips and feedback: [email protected]
1 big thing: Europe's immigration showdown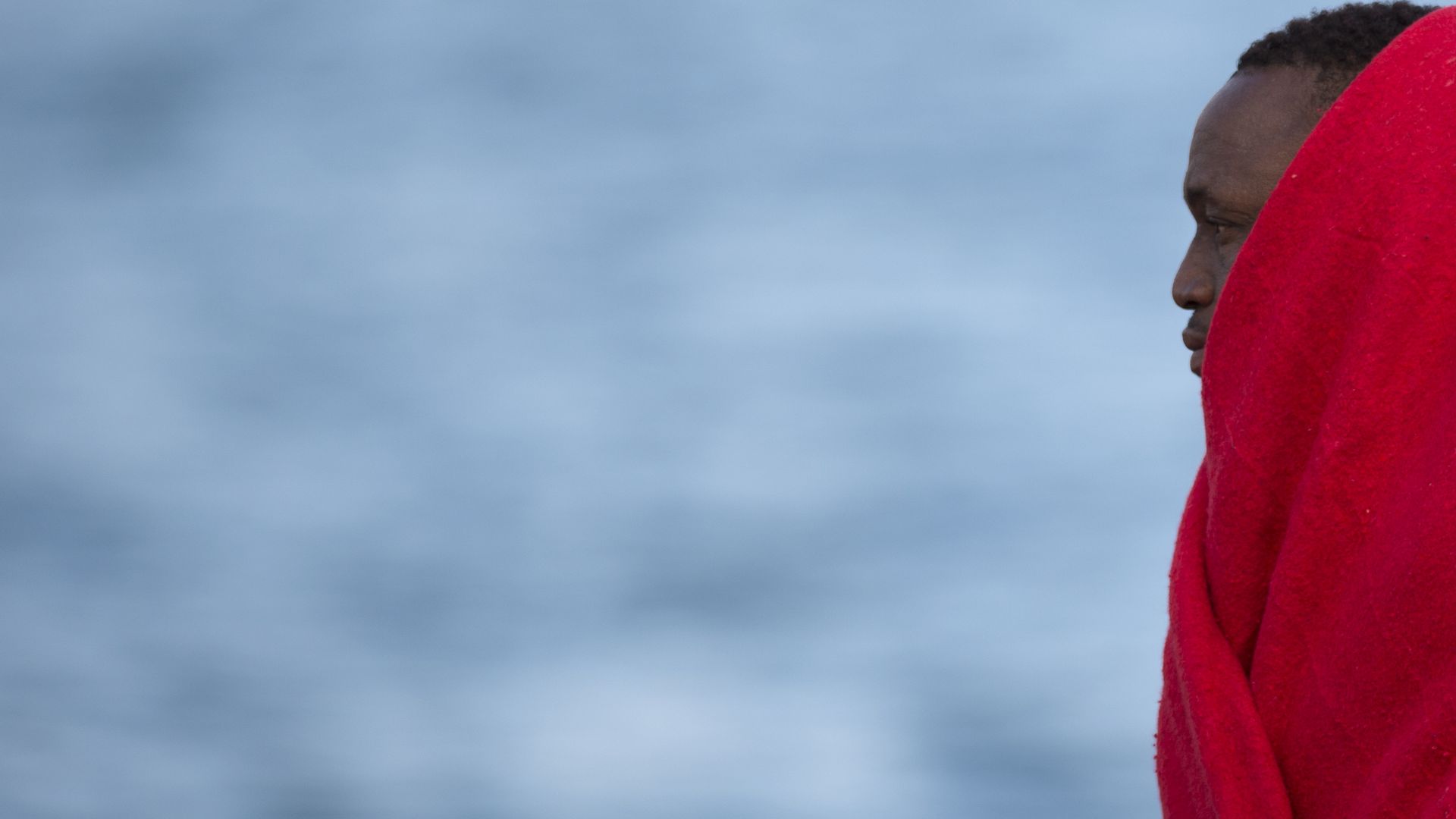 The clock is ticking as German Chancellor Angela Merkel seeks to save her ruling coalition and stave off a political crisis in Europe by forging an immigration deal.
The bigger picture: Italy's new populist government sent a chill around Europe last week by turning away a boat filled with hundreds of rescued migrants. Rome is demanding the rest of Europe share the burden, but several European leaders have staked their political fortunes on keeping migrants out. Germany again finds itself at the heart of this divide, and it's unclear whether the center can hold.
The latest:
President Trump, facing backlash of a different kind on immigration, tweeted today that Germans are "turning against their leadership as migration is rocking the already tenuous Berlin coalition" and claimed, inaccurately, that "crime in Germany is way up."
His argument: "Big mistake made all over Europe in allowing millions of people in who have so strongly and violently changed their culture!"
In Germany:
Interior Minister Horst Seehofer, who leads the Bavarian sister party to Merkel's CDU, is trying to fend off a challenge from the far-right ahead of regional elections. He's demanding that migrants who've been registered as asylum-seekers in other countries be turned away at the German border, leading to a split with Merkel and putting her coalition on the verge of collapse.
Seehofer backpedaled today, giving Merkel until July 1 to negotiate a deal with other European leaders. Erik Brattberg, director of the Carnegie Endowment's Europe program, tells Axios that after nearly 13 years in power, this is Merkel's "most serious challenge yet" and her fate "likely depends on the outcome of the EU summit" next week.
By the numbers:
Immigration topped a new Eurobarometer poll on the top issues facing Europe, cited by 38% of EU residents as one of their top two concerns. That's down from 58% at the height of the migrant crisis in 2015. However, it's the top issue in 21 of 28 member states — up from 14 just six months prior.
The number of migrants who arrived in Europe last year was 186,000, per the UN. That's half the number from 2016 and a sharp decrease from 2015, when more than 1 million arrived. The majority reached Europe by sea, with 119,000 landing in Italy. About 3,000 people died trying to make the crossing.
What to watch:
Jeremy Cliffe, the Economist's Berlin bureau chief: "Should Merkel fail on EU reform, Seehofer must decide whether to defy her and impose new controls or back down. … No-one in Berlin honestly knows how this will end. Spain's Rajoy shows that even 'great survivors' meet their political mortality one day. But recent history also teaches that Merkel is routinely, even systematically, underestimated in moments like this."
Katya Adler, BBC Europe Editor: "With anti-migration parties in gov or strong opposition in so many EU countries you could say this issue will destroy the EU, making a mockery of European 'unity' and pulling the block apart. Or you could say this latest migrant emergency — especially as it involves and therefore galvanises EU linchpin Germany — makes reaching a common policy more likely. Why? Because the EU's fractious members only ever take dramatic united action when proverbial backs are against the wall."
2. Africa: My vote in the DRC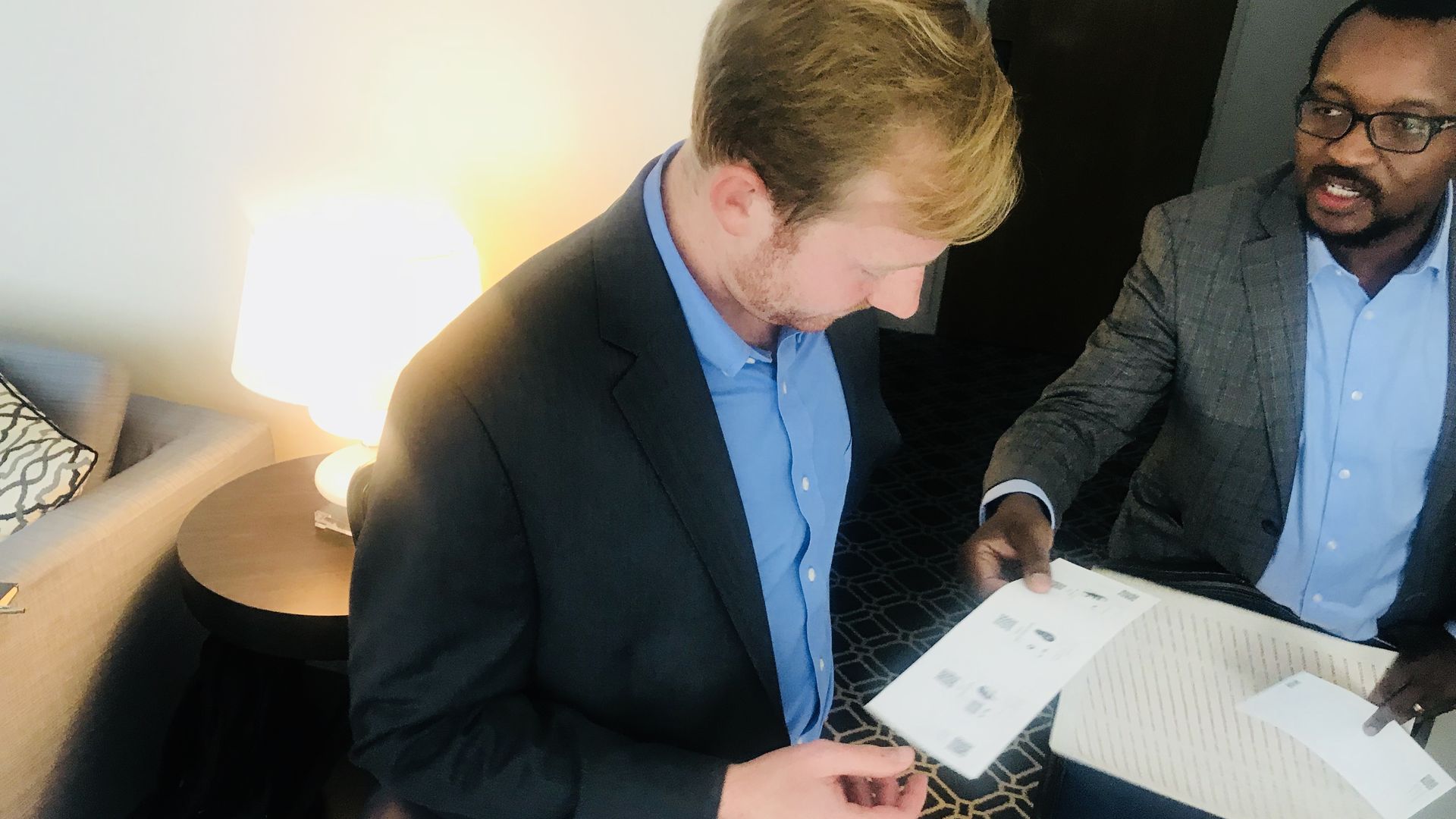 I was one of thousands of Americans who cast a ballot last Tuesday. Mine wasn't for a Senate primary, though — it was for president of the Democratic Republic of Congo.
One of the many controversies surrounding December's elections in the DRC is the plan to use voting machines, a move Nikki Haley has said carries "enormous risk." The commission brought one to D.C. in an attempt to ease those concerns, and allowed me to try it out. (No, my vote doesn't count.)
The big question is whether President Joseph Kabila, the only president the DRC has known since a brutal war ended in 2003, will try to extend his rule despite being constitutionally barred from running again. He has confounded observers by declining to say he'll step aside, and based on recent propaganda he may indeed be planning to stick around.
I asked Corneille Nangaa, president of the DRC's independent electoral commission, when the suspense surrounding Kabila will end. He said when presidential candidates are officially named on August 7, "then you will know he is not a candidate."
One key quote: "No one has ever asked what role the army and the security services will play. They are people who believe strongly in Kabila. How are they going to behave when Kabila says he's not a candidate?"
Go deeper: More from the interview; deadly suspense in the Congo.
3. Asia: China's push to erase Taiwan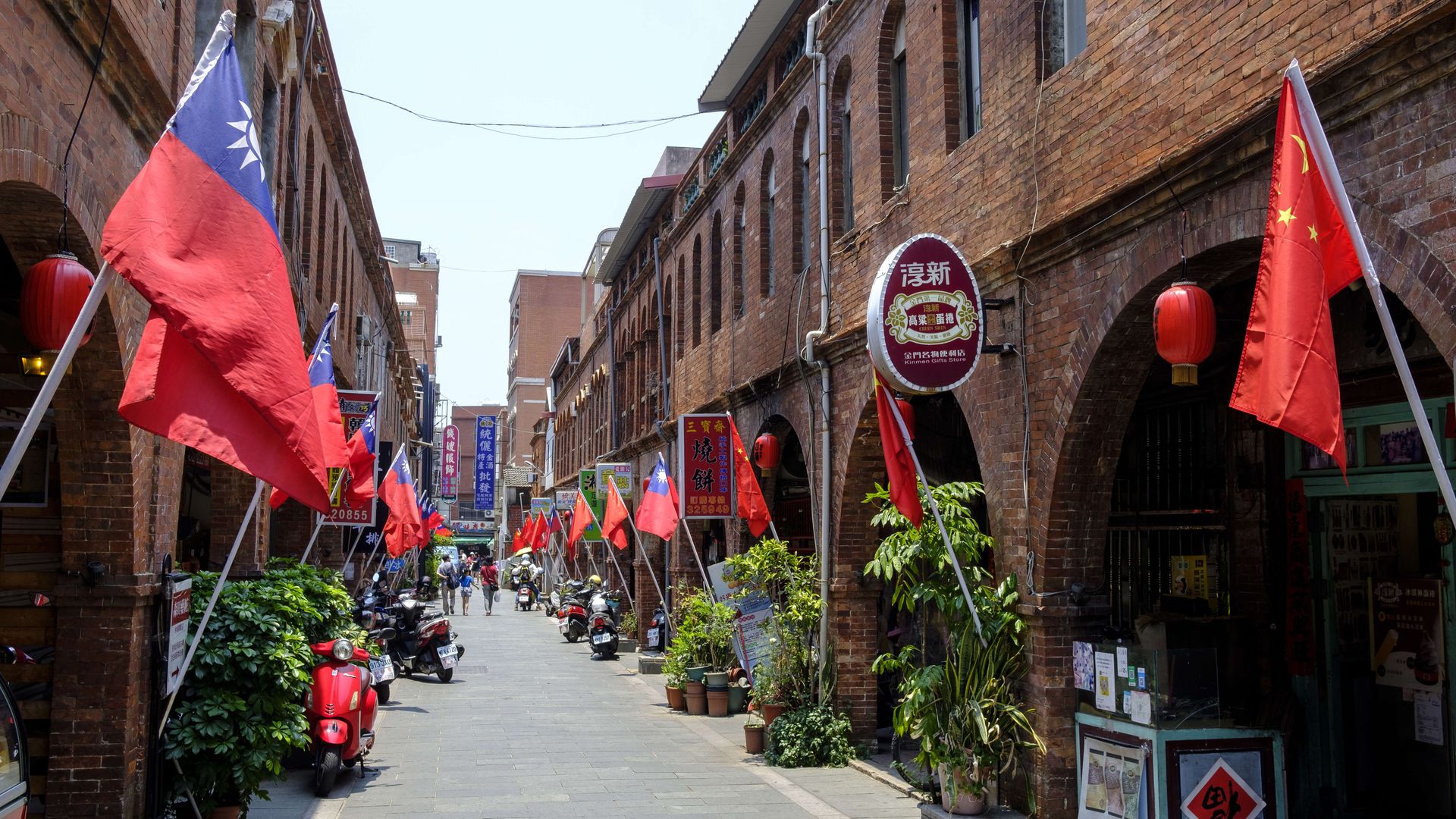 While the opening of a $255 million new home for Washington's de facto embassy in Taiwan last week angered Beijing, it was an outlier, Axios' Erica Pandey writes. President Xi Jinping's push to isolate the self-governing island is working.
Only 18 countries, none of them major powers, have official diplomatic relations with Taiwan, and that number keeps dwindling under Xi.
Just this year, Panama, Burkina Faso and the Dominican Republic all severed official relations with Taipei — a big blow to Taiwan's sense of national identity and pride. Interestingly, one holdout that China can't seem to flip is the African kingdom of Swaziland.
China's enormous market leverage also pushes companies to bend to its will. This year, the Gap apologized for printing a map of mainland China, without Taiwan, on T-Shirts, while Marriott, Delta, and Zara deleted references to Taiwan from their websites to comply with China's wishes.
The big picture: China is chipping away at Taipei's legitimacy on the international stage by pressuring companies and foreign countries to stop treating it as a sovereign nation — and Beijing has the economic leverage to pull it off.
4. Middle East: Afghanistan's moment of peace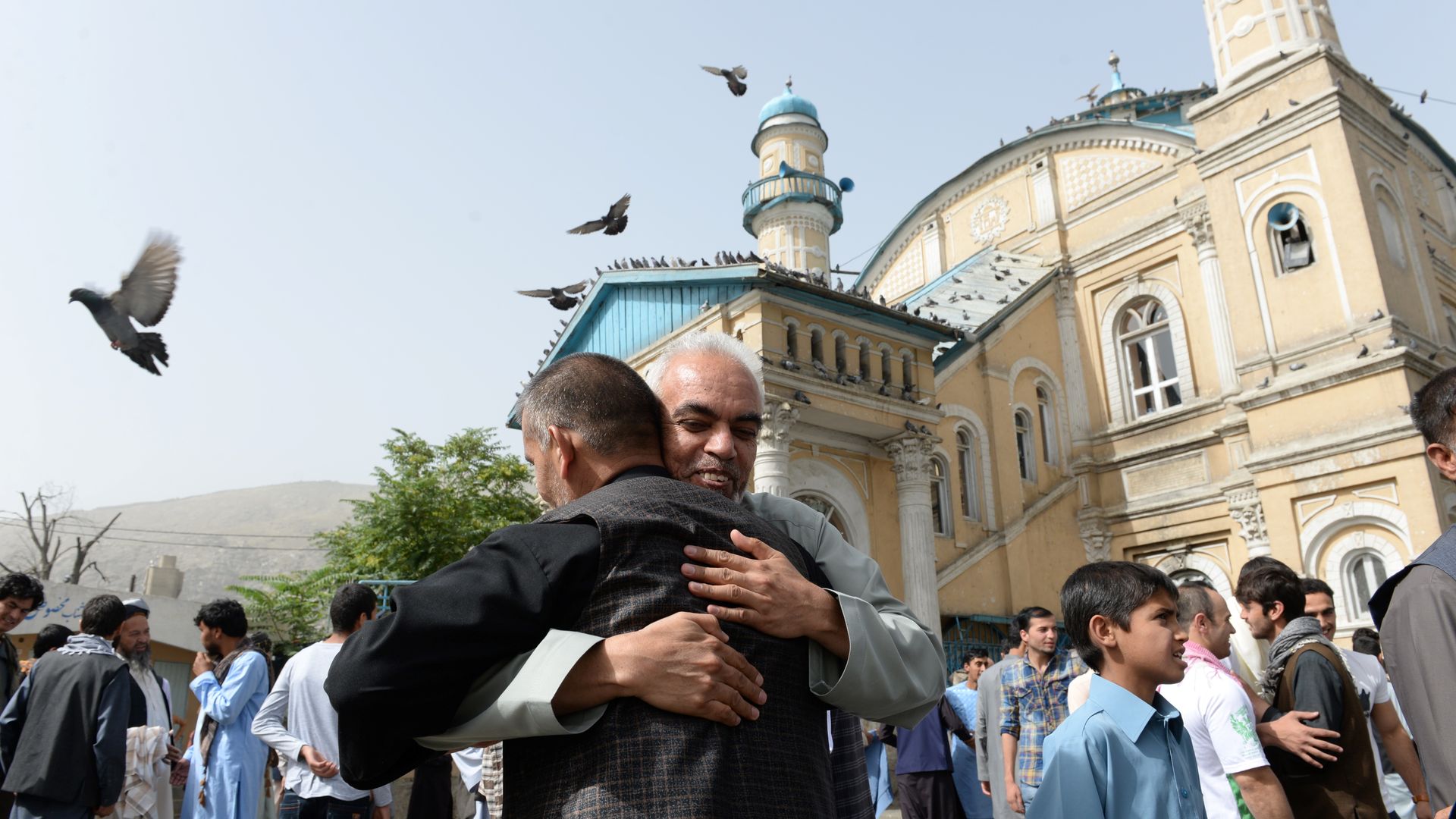 An all-too-brief Taliban ceasefire has ended in Afghanistan despite Kabul's request that it be extended, the Wilson Center's Michael Kugelman writes for Axios Expert Voices.
What's next: The insurgents are headed back to the battlefield. This is no surprise: As long the Taliban believes it's winning the war — and it very much does — it won't stop fighting on the government's terms.
However, the temporary truce has several silver linings for a nation badly in need of optimism:
The fact that the Taliban stopped fighting for the first time, even if only for a few days, represents a major new building block.
The ceasefire has strengthened a national consensus for peace. As their beaming faces in photos that went viral made clear, Afghan civilians, and, most surprisingly, Taliban foot soldiers, genuinely enjoyed their brief time together in peace.
Afghan President Ashraf Ghani will now have more political space and public support to push forward on reconciliation. And Taliban leaders now face the uncomfortable prospect of their rank and file growing increasingly uncomfortable about fighting.
5. Latin America: Former D.C. wonk elected Colombia's president
Ivan Duque has vowed to "turn the page on the politics of polarization, insults and venom" after being elected president of Colombia yesterday. He has also promised changes to the landmark 2016 peace deal signed by the government and the FARC rebel group, leading to concerns that the uneasy peace could break down.
American University's Michael McCarthy writes:
"The 41-year-old former senator and one-time Washington policy wonk managed a meteoric rise after forming a tight-knit relationship with Álvaro Uribe, the popular former president who looks poised to maintain his status as political kingmaker from his Senate perch."
"Among the many challenges, the economy may be where Duque first turns his attention. Growth was anemic in 2017 and Colombians are thirsty for social change, especially after the losing candidate, Gustavo Petro, used his campaign to shine a light on deep social inequalities."
6. World Cup roundup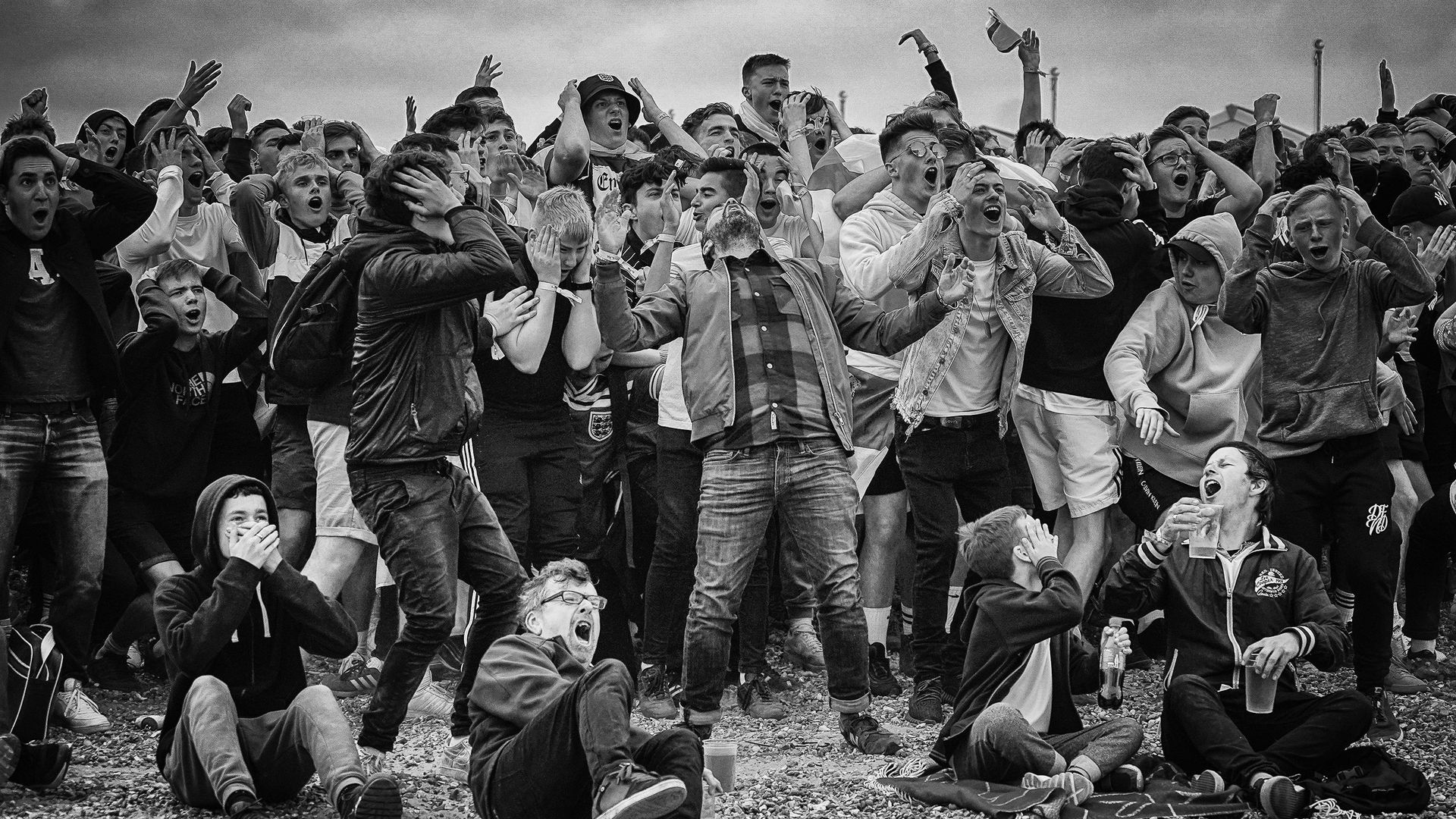 In an earth-shaking performance, Mexico beat defending champions Germany 1-0 on Sunday. Mexico's Institute of Geological and Atmospheric Investigations reported that celebrations after the game's lone goal caused a small "artificial quake" in Mexico City.
Three stars: It has been a tale of the good (a hat trick for Ronaldo of Portugal), the bad (a crucial missed penalty for Messi of Argentina) and the disappointing (injury-hampered and heavily fouled, Neymar of Brazil struggled against Switzerland) for the tournament's three biggest stars.
Fun fact: The world's four most populous countries — China, India, USA, Indonesia — failed to qualify. The most populous countries in the tournament, Brazil and Nigeria, have about 600 times as many people as Iceland's 337,000. 
Worth your time: "In France as in many countries, the national football team is regarded as the nation made flesh. Those 11 young men in blue polyester shirts are contemporary France, with all its fault lines and flaws. For years, the French were down on both their team and their country. Now they are feeling cheerier about both," the FT's Simon Kuper writes.
Tomorrow's games (Eastern time): Colombia vs. Japan (8am), Poland vs. Senegal (11am), Russia vs. Egypt (2pm).
Stories we're watching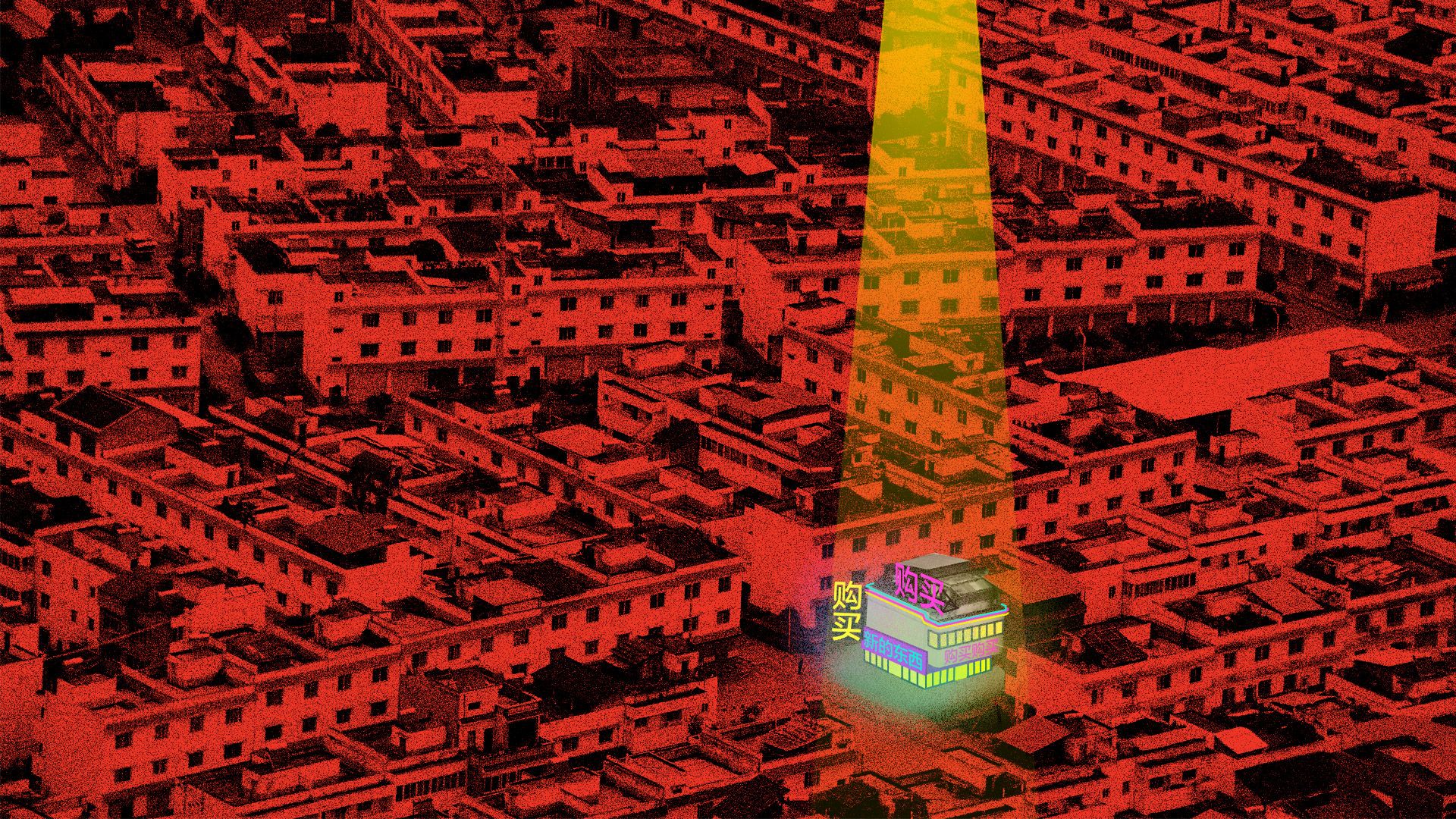 Quoted:
"The thought that any state would seek to deter parents by inflicting such abuse on children is unconscionable."
— Zeid Ra'ad al-Hussein, UN high commissioner for human rights, on
separations of families
at the U.S.-Mexico border.
Thanks for reading — see you Thursday evening.