Welcome to Axios World, where two evenings a week we break down what you need to know about the big stories from around the globe.
Thanks for joining me! Please tell your friends and colleagues to sign up here, and I'd love your tips and feedback: lawler@axios.com. I got a couple of notes about the length of Monday's edition, so I'm watching my brevity this evening.
1 big thing: Countries go soft on China's repression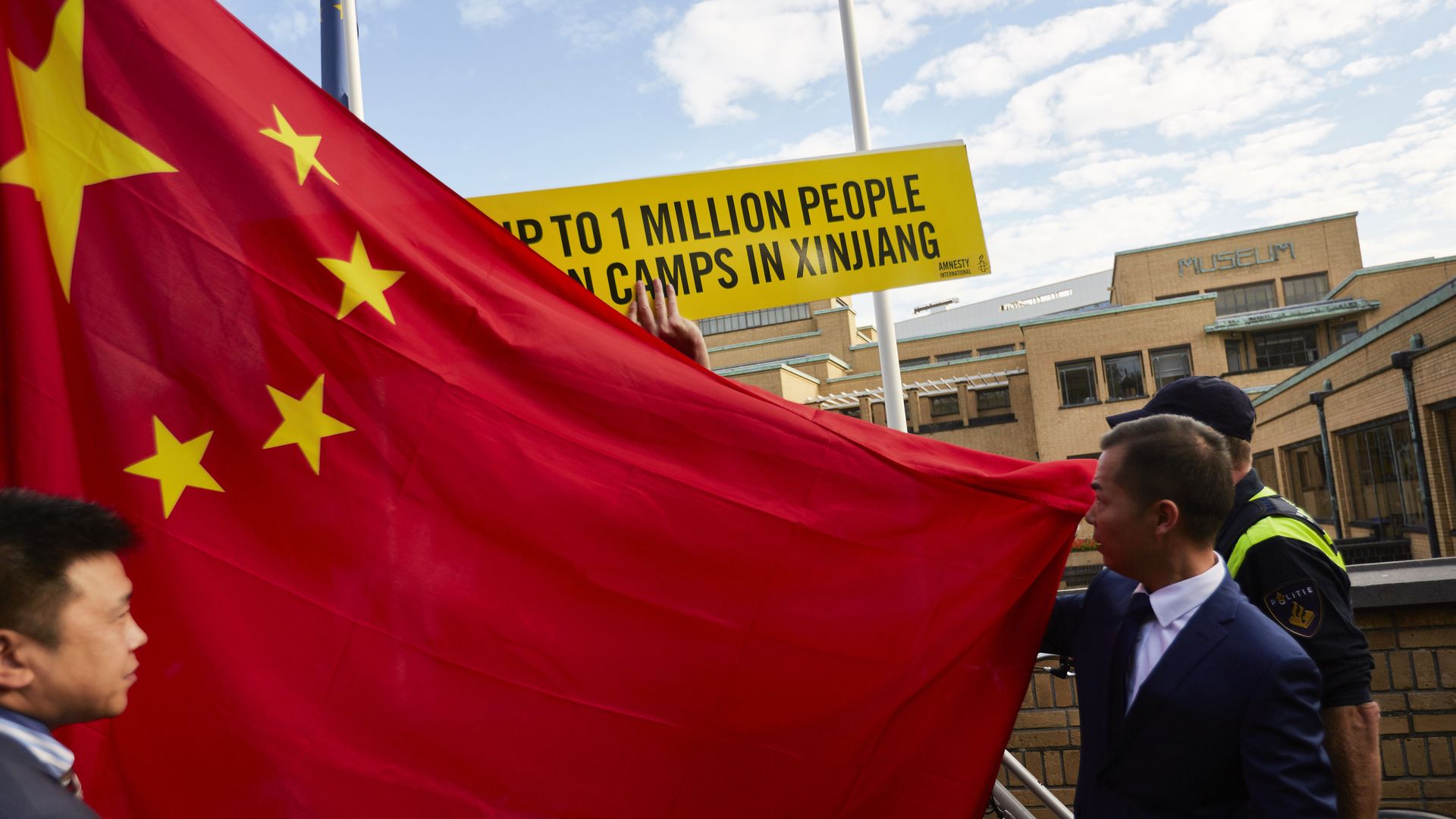 China's government is cracking down on dissent at an alarming pace and detaining up to 1 million Muslims in "re-education camps," but at a UN Human Rights Council review this week, many countries saw fit to applaud China's human rights record, rather than criticize it.
Why it matters: China's economic power and investments around the world aren't just increasing its global influence — they're making countries far more reticent to speak out about Beijing's abuses at home. Sophie Richardson, China director at Human Rights Watch, tells me, "We might be moving onto the next bad phase where we not only see how few countries are critical of China, but how many are willing to be cheerleaders."
Case in point: Pakistan and Kazakhstan have both been directly affected by China's mass detentions in Xinjiang province, with citizens or family members from both countries being held. Both are also heavily reliant on Chinese investment and trade. Neither criticized China at this week's review, the first since 2013, which featured comments from 150 countries.
Countries that did speak out included Japan, Germany and the U.S., which called on China to close the internment camps and free the "possibly millions" being held.
China's Vice Foreign Minister responded to the criticism: "We will not accept the politically driven accusations from a few countries that are fraught with biases, with total disregard for facts. No country shall dictate the definition of democracy and human rights."
Richardson notes that Muslim countries were notably silent on the treatment of China's Muslim minority. She put it this way:
"If any other government in the world was credibly accused of detaining 1 million Muslims, I think we can reasonably conclude there would be calls for a debate in the UN Security Council. Demands for an investigation. Because China is so powerful both within and outside of the UN, that's probably not going to happen. The net effect is that China may well get away with this."
Brookings' Ted Piccone documents China's success in limiting criticism in international institutions in a recent report:
Beijing is "building a strong coalition within the UN, mainly of developing countries more vulnerable to Beijing's economic and political pressure and which share its wish to prioritize development over human rights."
"European states, however, are not doing as much as they could to stand up against China on human rights. Explanations include protection of their growing economic and commercial interests with the Asian giant as well as geostrategic and political goals in managing China's rise."
The bottom line: "It's not just that the tone of the discussion is getting softer, or that the topics under discussion are softer, it's that the institutions themselves are under threat from China," says Richardson. "If you can't have a conversation about what's happening in Xinjiang [at the UN], you're not going to have that conversation anywhere."
2. Middle East: What MBS told U.S. evangelicals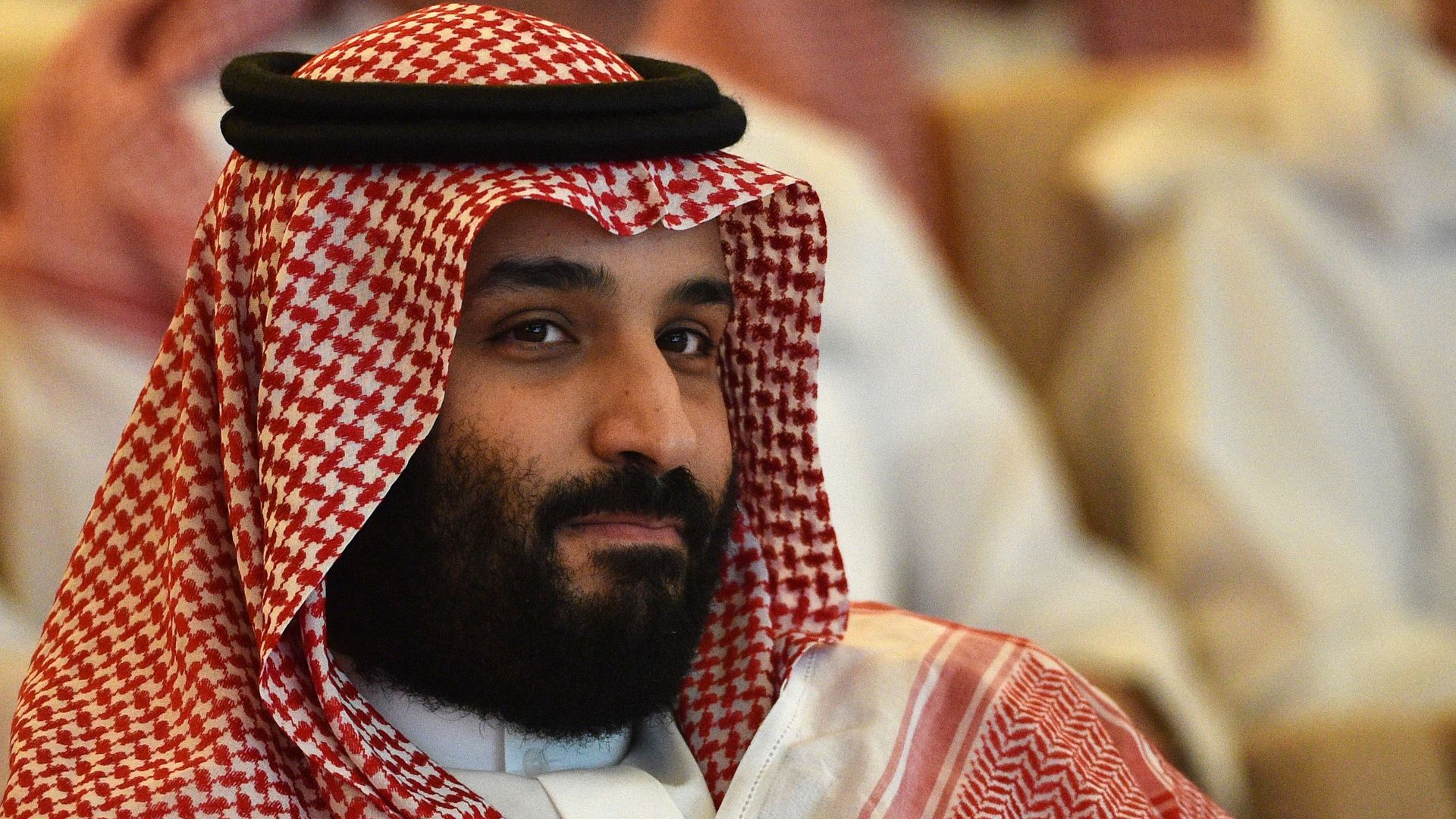 Saudi Crown Prince Mohammed bin Salman (MBS) told a group of American evangelical leaders last Thursday that he is going to punish those responsible for the murder of Jamal Khashoggi but stressed that the crisis must not shift the focus away from Iran, Joel Rosenberg, who organized the delegation and attended the meeting, told Axios contributor Barak Ravid.
Inside the room: Rosenberg — a dual U.S.-Israeli citizen who heads an evangelical foundation, lives in Israel and once worked with Prime Minister Benjamin Netanyahu — said Khashoggi's murder was the first issue raised in the meeting, and "the crown prince was not defensive about it." MBS then attacked Turkish President Recep Tayyip Erdogan, the Iranians and even the Russians.
"He said his enemies are using everything they can to exploit this situation and make it worse," Rosenberg said. "He said, 'Listen, I am arresting people, firing people. Iran? When they kill people are they arresting people? No. You get promoted. What about the Russians? What about the Turks?'"
"He said, 'Listen, this is a heinous act. It's a terrible mistake and we have already arrested 18 people. ... it comes at a time that threatens all the reforms we are trying to get done. It's a disaster.'"
The delegation included some of President Trump's staunchest evangelical supporters, and MBS used it to convey a message to the White House and to Senate Republicans who are pushing for sanctions against Saudi Arabia.
"He had two messages on this. 'It was horrible and unacceptable' and 'I can't let this stop me from all the reforms we have to get done to make life better for the Saudi people and to protect ourselves from the enemies — Iran, the Muslim Brotherhood, al-Qaeda, ISIS.'"
— Rosenberg on MBS' comments
Go deeper: Read the full report.
3. North Korea: Current approach leading nowhere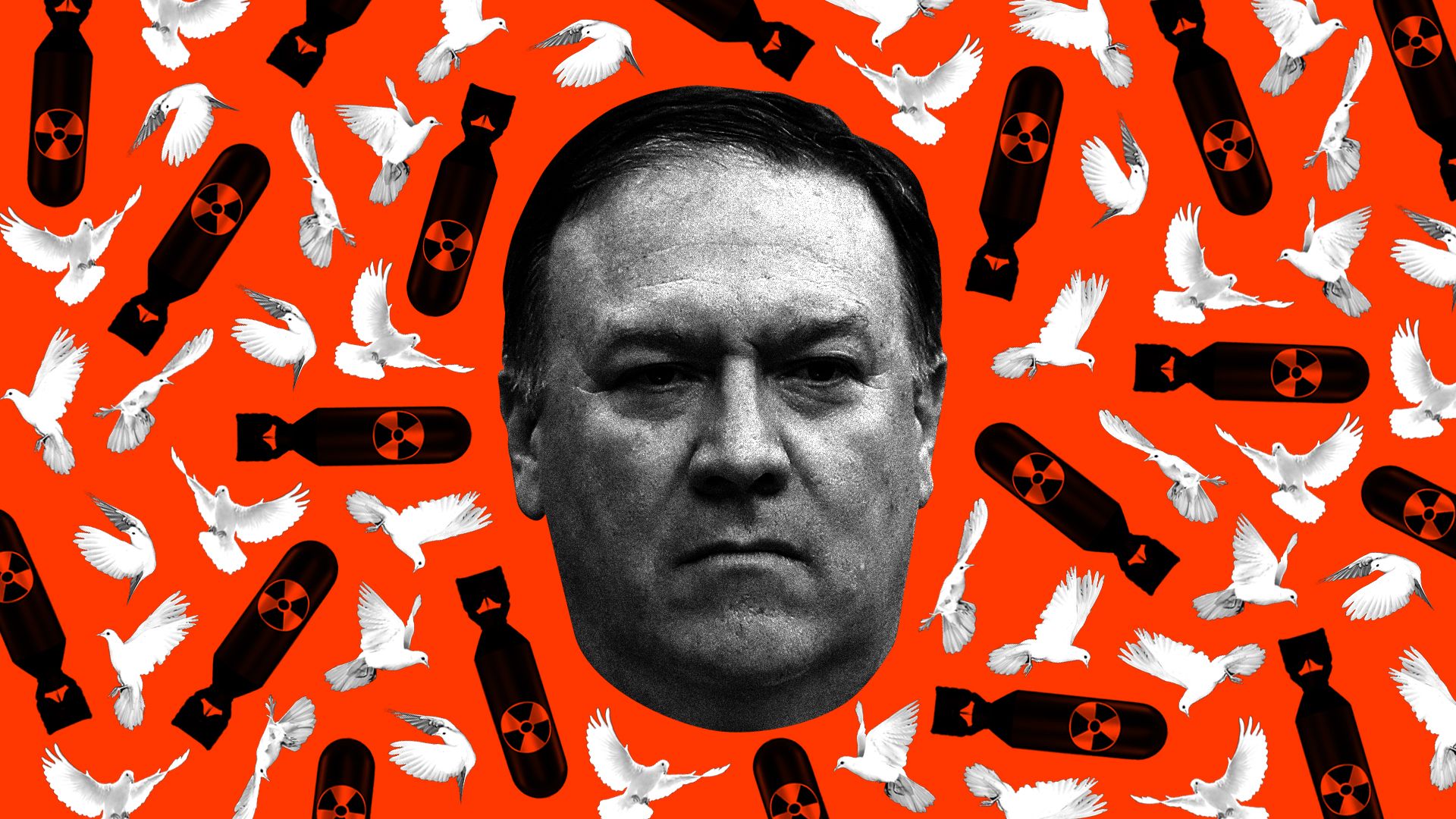 In the past week, North Korea made two moves that undermined nuclear negotiations with the United States, Adam Mount of the Federation of American Scientists writes for Axios Expert Voices:
On Friday, the regime vowed it could resume "building up nuclear forces." And this week, Korean negotiators reportedly didn't get on their plane to meet with Secretary of State Mike Pompeo in New York, furthering a trend of ignoring U.S. diplomats just under the president.
Why it matters: If talks fail now, Pyongyang will have weathered some economic pressure, but also enjoyed a year of producing missiles and nuclear warheads, collecting praise from the U.S. president, and building new diplomatic ties with Moscow and Beijing. Missiles that have been flown only once would likely be tested fully, while South Korea's successful arms-control process would stagger on without an allied partner.
The bottom line: A shift in tactics is needed to prevent collapse and break the impasse. Seeking achievable limits in exchange for real incentives is the last chance to limit North Korea's nuclear arsenal. Now, it's also the only chance to keep the talks from complete collapse.
Go deeper: Read Mount's proposals.
4. Latin America: Bloodshed and gold in the Venezuelan frontier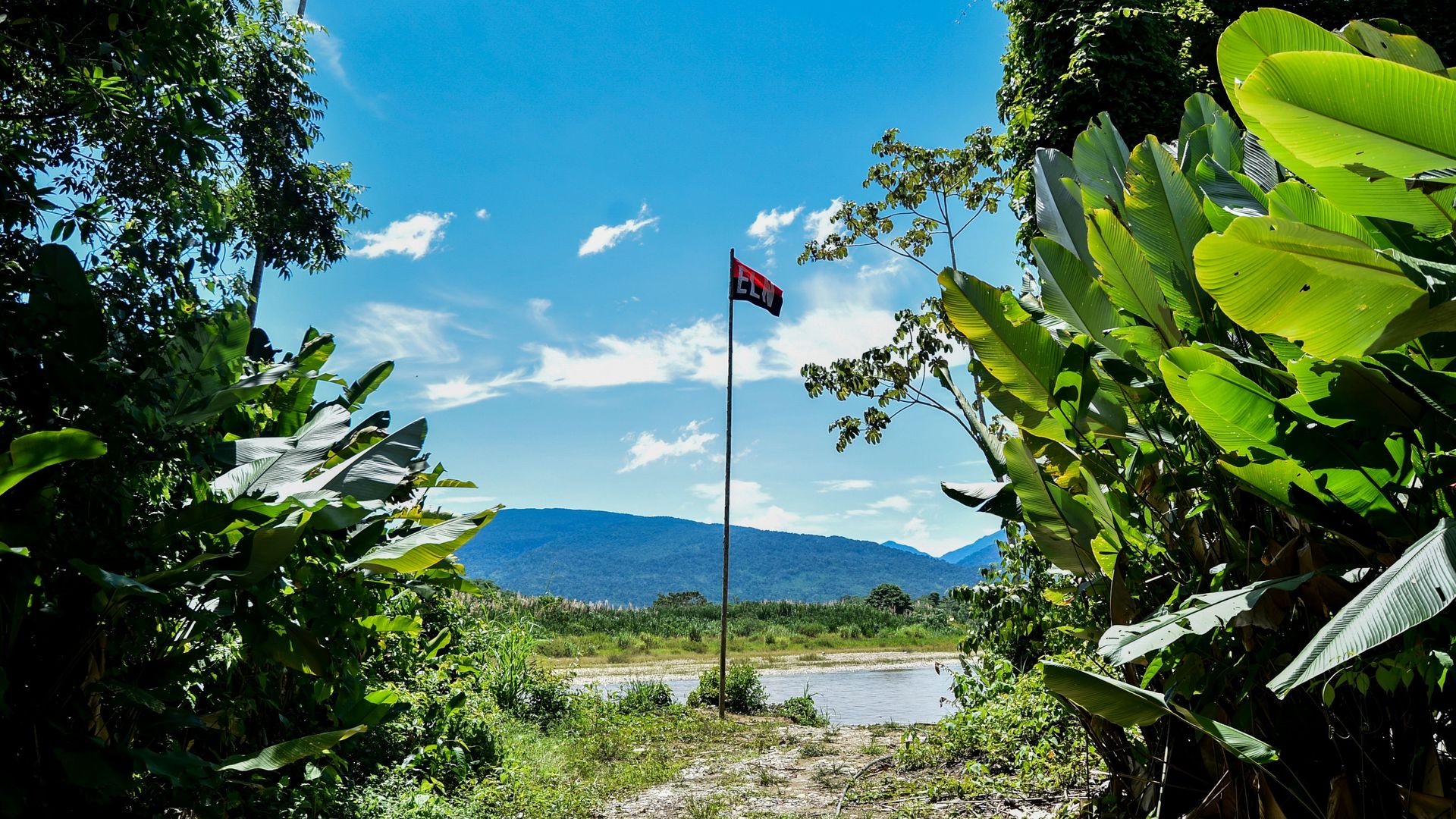 Venezuela says it's sending more troops to its border with Colombia after an attack over the weekend left 3 Venezuelan soldiers dead and 10 wounded, Axios fellow Diego Rodriguez reports:
The big picture: The recent incident highlights the instability in the frontier between the two countries, where Colombian guerrilla groups like the National Liberation Army (ELN) — which Colombia says was responsible for the attack — have long operated. Sebastiana Barraez, a Venezuelan journalist who has reported on the situation for nearly 2 decades, says Venezuela's socialist government has had a mutually beneficial relationship with the rebel groups dating back to Hugo Chavez's time in office — but things are now getting tense.
Barraez says the groups have long done the "dirty work" for the regime, which would get a cut of the revenues from extortion and drug trafficking.
But the dynamic seems to be changing. The ELN has pushed into Venezuelan territory, including in gold mining areas. That led to a clash over the summer in which a Venezuelan Army lieutenant was killed. Gold is of particular importance to Venezuela now as its oil revenues dry up.
What to watch: Venezuela has not accused the ELN of killing its soldiers, or taken a public position about the group's presence in Venezuelan territory. But the Venezuelan military could still decide to increase the pressure.
5. Asia: A tale of two autocrats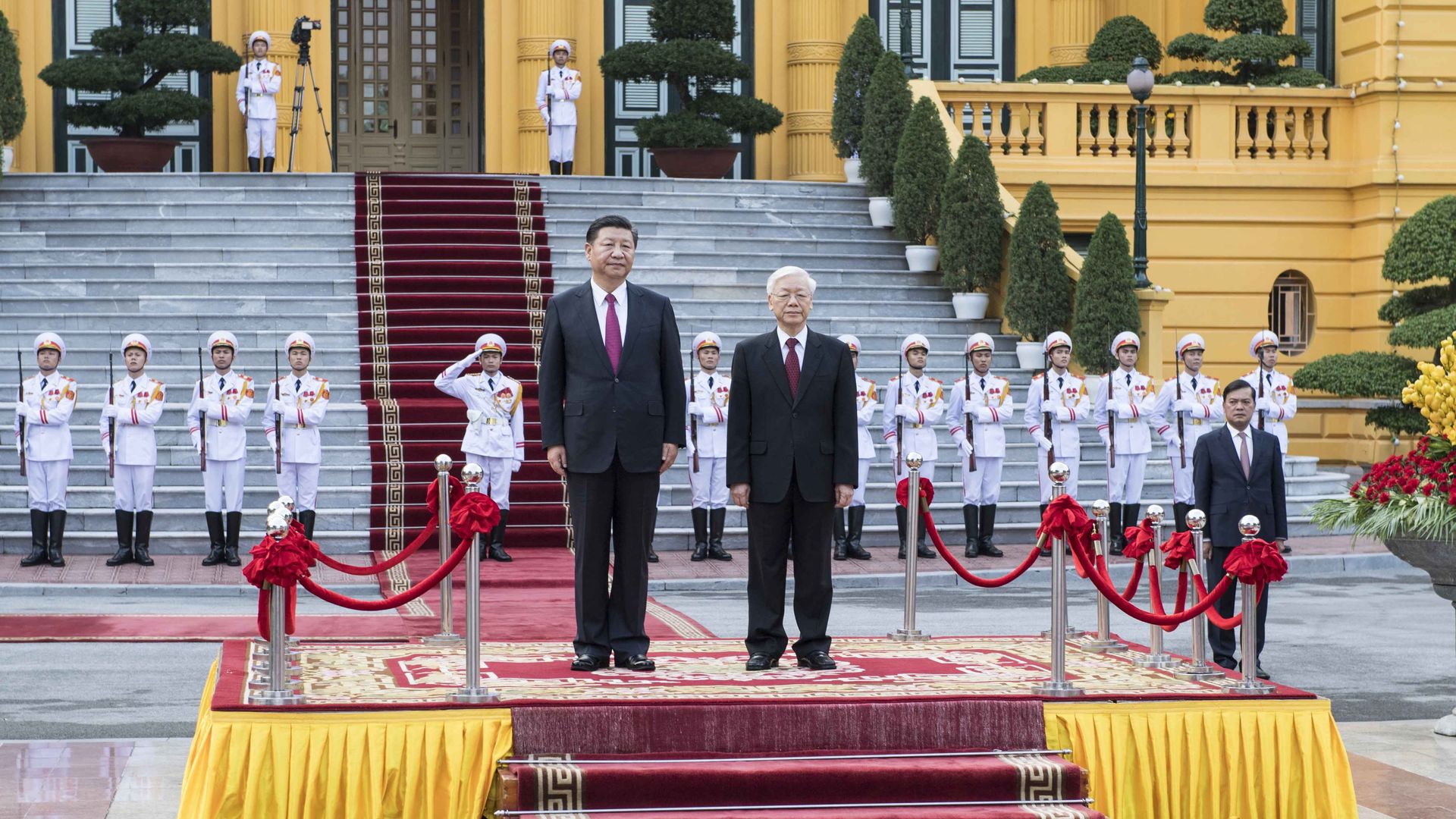 When Nguyen Phu Trong became the first Vietnamese leader since Ho Chi Minh to hold the titles both of president and Communist Party chairman last month, "comparisons with Chinese President Xi Jinping were inevitable," Bennett Murray writes in Foreign Policy:
"Political life in the 1990s and 2000s in both countries was largely defined by low-key, collective leadership. With the rises of Xi and Trong, both countries, for the first time, have 21st-century counterparts to their Cold War strongmen predecessors."
"But while both leaders have a grip that their predecessors must envy, Trong's approach has been subtler than Xi's. In contrast with the personality cult growing in China, Trong has accumulated quiet power, balancing factions against each other."
"Trong's public persona — what there is of it — is bookish and unassuming. ... He lives in a modestly sized house painted in dull colors. ... Yet even these tidbits are not well-advertised, with state media treating Trong as dry, boring, and exceptionally competent."
The big picture: "At stake are the future and legitimacy of single-party communist rule. ... Whether that system appeals to potential autocrats across the world depends on what Xi, at the helm of the world's largest nation, and Trong, whose country's smaller size may provide a more practical model to emulate, do next."
Go deeper: Read the full piece.
6. What I'm reading: Anniversary of an armistice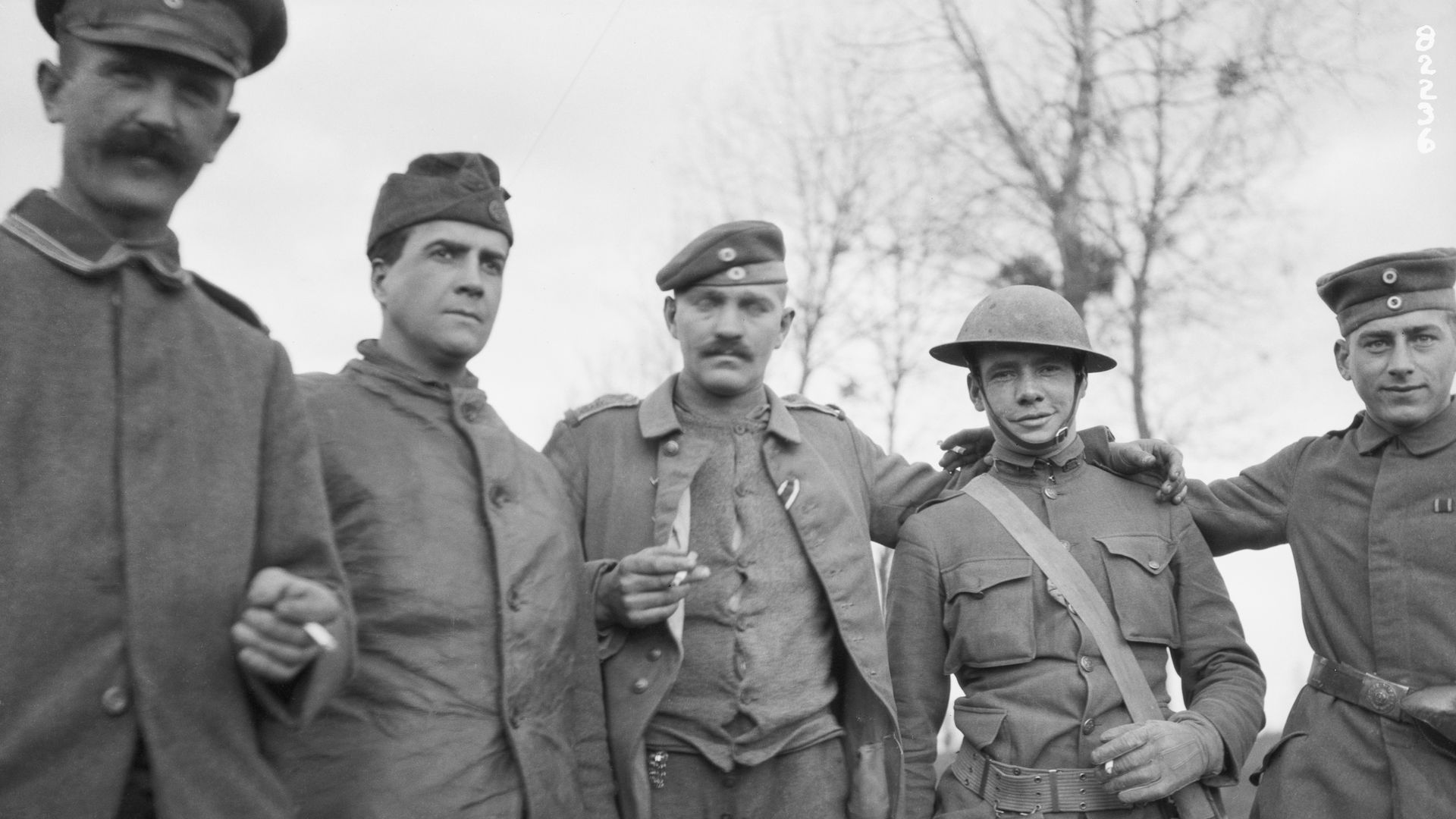 Sunday marks the 100th anniversary of the Armistice that ended World War I, and President Trump is heading to Paris to mark the occasion. Since reading Adam Hochschild's recent New Yorker piece about the anniversary, I haven't been able to get these passages out of my head:
"Because [the French] rejected German requests for a ceasefire while the Armistice was being negotiated ... 6,750 were lost and nearly 15,000 men were wounded. Worse yet, British, French, and American commanders made certain that the bloodshed continued at full pitch for six hours after the Armistice had been signed."
"The delegates ... put their signatures to the document just after 5 a.m. on November 11th, and the key terms were immediately radioed and telephoned to Army commands up and down the front on both sides. Nonetheless, Allied soldiers scheduled to attack that morning did so until the very last minute."
"Some commanders were eager for glory and promotion, others for revenge. In other cases, Allied officers and men feared severe punishment if they disobeyed orders to attack."
According to Hochschild, 2,738 men died in those six hours fighting a war that was already over.
7. Stories we're watching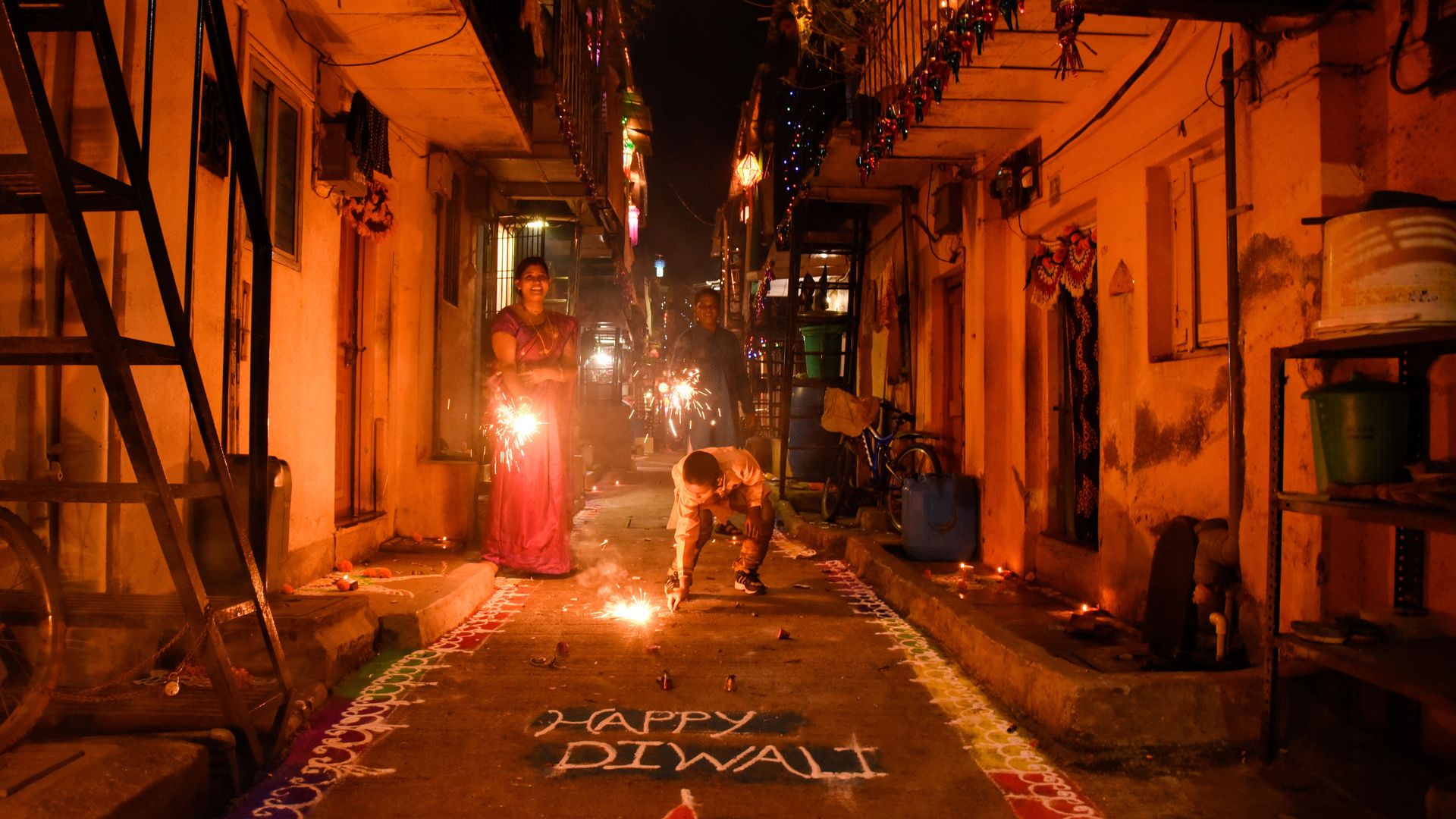 Quoted:
"We do not want to live in an imperialist world. We will absolutely not abide by such sanctions."
— Turkish President Recep Tayyip Erdogan
responding
to U.S. sanctions on Iran
Thanks for stopping by — see you Thursday!