Welcome to Axios World, where two evenings a week we break down what you need to know about the big stories from around the globe.
Thanks for joining me! Please tell your friends and colleagues to sign up here, and I'd love your tips and feedback: [email protected]
1 big thing: Why Central American immigrants are risking everything
Behind the global furor over America's "zero tolerance" immigration policy are tens of thousands of adults and children — most of them from Guatemala, El Salvador and Honduras — who have risked extortion and sexual violence along the journey, and now separation from their families upon arrival. So why take those risks to reach the U.S.?
The big picture: This is not just a U.S. immigration crisis — it's a Central American refugee crisis that started around 2013 and has continued to this day. In these countries, fear is often the primary motivator, rather than economic incentives.
By the numbers
Families: Nearly 200,000 parents and children have been apprehended crossing the Southern border from Guatemala, El Salvador and Honduras in under three years, according to Customs and Border Protection data.
Unaccompanied minors: Since 2013, the number of children apprehended at the border without a parent has spiked, with over 200,000 coming from the three countries since that time. This year, the vast majority have come from Guatemala.
As those numbers have risen, there has been a dramatic decline in apprehensions of Mexicans. In 2000, 98% of those apprehended at the southern border were Mexican. Last year, just 42% were.
Behind the numbers
El Salvador has by far the highest murder rate in the world. Rates of violent death there are higher than in every war-torn country besides Syria, according to a recent study. Honduras is second, just above Venezuela, which is in the midst one of the world's largest migrant crises. Guatemala is 11th, with a rate that is still 30 times higher than those of countries like Germany and the U.K.
There are more than 50,000 members of violent gangs across the three countries, per the International Crisis Group. Extortion is a fact of daily life in cities like San Salvador and Tegucigalpa, and carries with it the threat of violence. Turf wars between two Salvadoran gangs have displaced some 300,000 people, per the AP.
What it looks like: A Salvadoran woman waiting in Tijuana with her husband and three children, one of whom is just ten months old, told El Pais that the family fled after she was repeatedly threatened by a gang member who had become obsessed with her. She said the child separation policy "hasn't changed my mind" about trying to cross into the U.S. and seek asylum.
"If my children can stay there, I have hope that I will be able to see them again. In my country, the only thing that awaits me is death."
Worth noting: Trump's wasn't the only immigration policy causing global concern this week. Italy's interior minister proposed a registry of Roma people, and the expulsion of those who lack citizenship, while Hungary's parliament passed a series of laws banning citizens and NGOs from helping undocumented immigrants seek asylum.
2. The religious world is growing, fast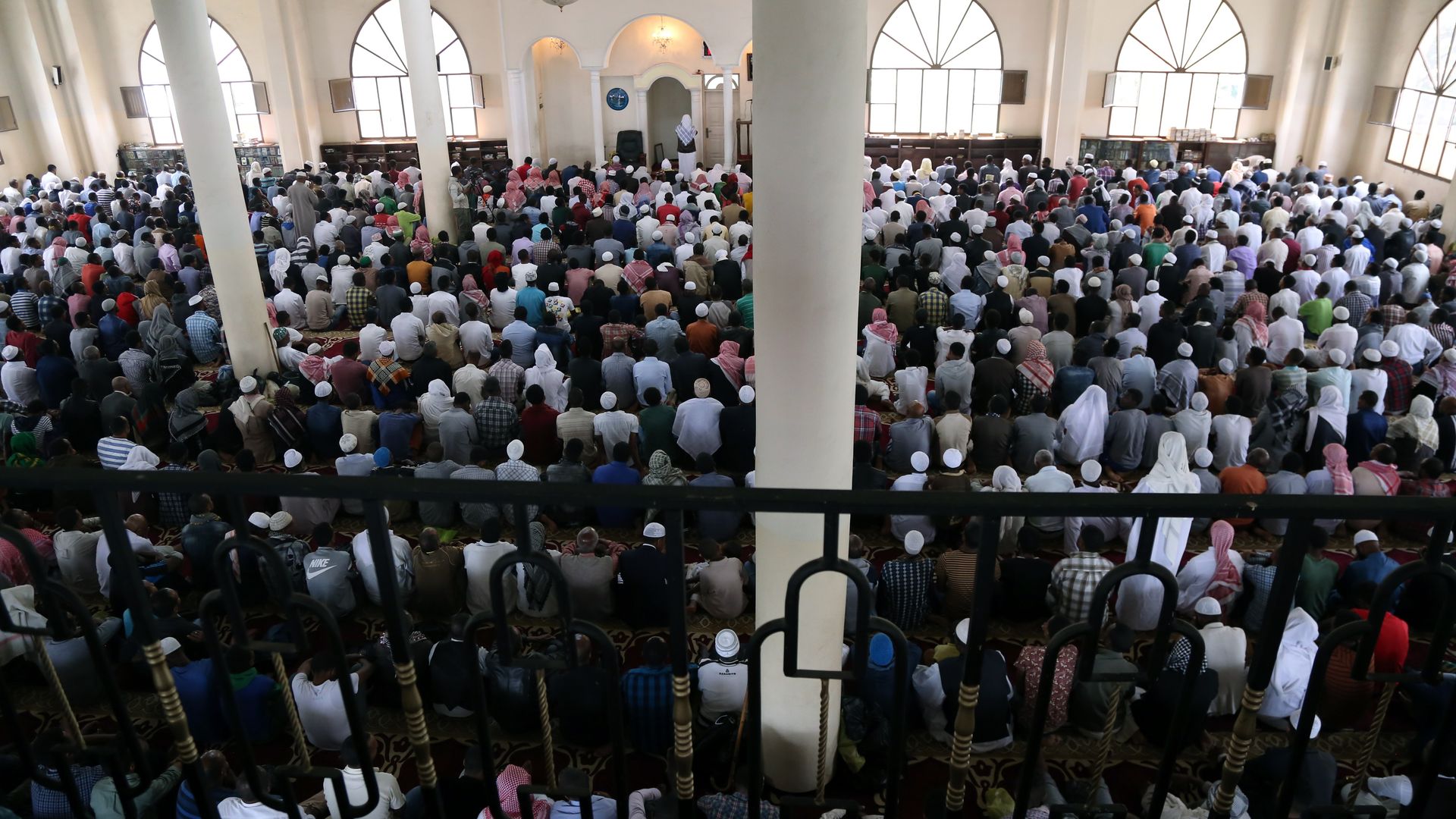 Some takeaways from Pew's recent study on religion around the world:
The U.S. is right at the global average, with 53% of people considering religion a very important part of their lives. It is also a massive outlier: Every other country among the world's wealthiest is far less religious. Compare: Canada (27%), U.K./Germany/Japan (all 10%), Israel (36%).
While younger people worldwide tend to be less religious, populations are growing fastest in countries that tend to be very religious (particularly in sub-Saharan Africa) and shrinking in some of the world's least religious countries (Japan, Eastern Europe). Thus, the authors write, "it is not necessarily the case that the world's population, overall, is becoming less religious."
Religious observance tends to be higher in countries with lower levels of education and higher levels of income inequality. "Regardless of how religious commitment or prosperity are measured, the general pattern holds: Religious commitment is lower in places where life is easier."
3. Turkey: Erdogan can't afford to fight fair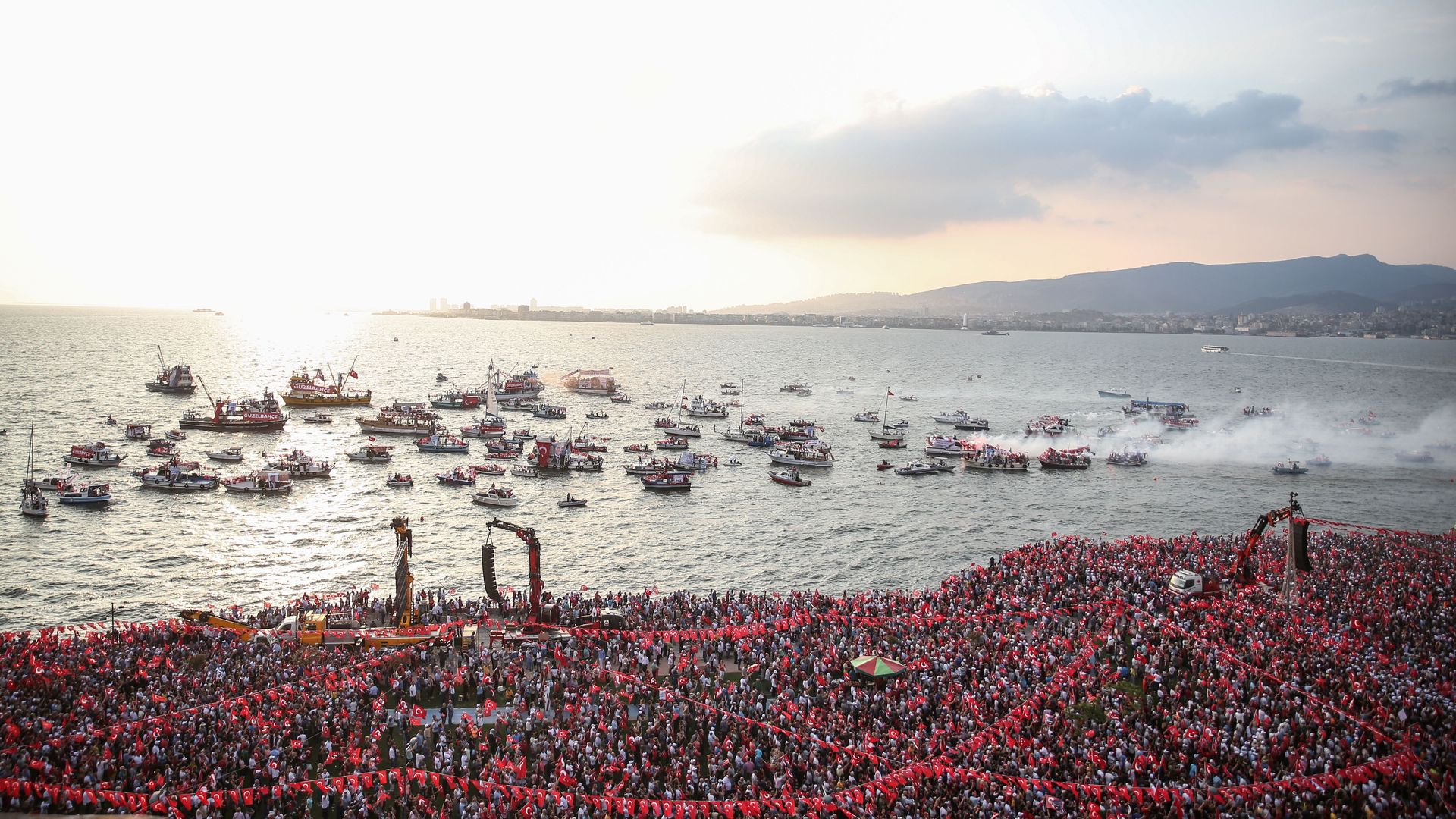 Opinion polls suggest a tight race in Sunday's Turkish elections, when President Recep Tayyip Erdogan faces off against two opposition candidates. A runoff is likely, and the stakes are high: The winner will enter office with expanded presidential powers.
Soner Cagaptay, a Washington Institute for Near East Policy fellow and author of "The New Sultan," writes for Axios Expert Voices that the bad news for Turkey is that the Erdogan miracle is over — and the worse news is that there seems to be no escape from him.
The race has been an unfair one: Votes will be cast under a state of emergency, the government is censoring online content, and pro-Erdogan businesses control around 90% of the national media, which has covered Erdogan more often and more favorably than his opponents.
Erdogan needs these advantages: He entered Turkish politics in the 1970s, crusading against the establishment and branding himself the people's politician. When he came to power in 2002, he promised to make Turkey freer and more equal. He has now fully assumed the role he set out to fight — the establishment that punishes.
He also can't afford to lose. A number of people he's had arrested have died in jail while waiting to appear in court. There is little doubt he would face prosecution after losing the elections.
The bottom line: Erdogan is not likely to take recent political indicators as a warning sign to change course. In fact, he will probably become even more authoritarian, knowing that a majority of his citizens no longer support him and that when left to true democratic devices, Turkish society will vote him out.
Bonus: Why China doesn't blame Trump for trade war
Chinese workers and businesses are bracing for impact in the escalating trade war with the U.S., but they don't tend to blame President Trump, according to David Rennie, the Economist's Beijing bureau chief.
"Partly because they get their information from very, very strictly controlled Chinese state media, there isn't a kind of anti-Trump wave that you see in so many other countries. The idea that an election in a place like America could change everything — that an insurgent outsider who kind of speaks to the interests of one part of the country, or one class of voter, could overthrow everything, could be a kind of revolutionary figure — that is very alien to the way that China likes to present politics."
— Rennie on the Money Talks podcast
P.S. Headline of the day, from Quartz India: "Xi sells Seychelles by India's seashore as Modi's foreign policy drowns."
4. Currencies take a beating around the world
Over the past few weeks, half a dozen countries around the world have seen their currencies collapse in the worst self-off in more than 5 years.
Argentina's peso has shed more than 10% against the dollar in the last week, while Turkey's lira had plunged 30% before the government reluctantly moved to let the central bank stop the bleeding. Brazil, already mired in economic and political crises, has also taken it lumps.
Our friends at Eurasia Group's GZERO Media explain why in the latest Signal newsletter:
Since the global financial crisis, many "emerging markets" (countries in the middle of the global pack in per capita GDP) saw huge growth because of a few important things: the European and U.S. central banks were practically giving away free money, which many investors threw into fast-growing (riskier) economies; global trade was humming along, helping lower-wage countries that export manufactured goods; and oil prices were generally low, a problem for petro-states but a good deal for most other countries that import the stuff.
Now, all of those things are changing. The U.S. is raising interest rates, which means investors are pulling money out of emerging markets; trade wars loom, making people uncertain about what they can export, to whom, and at what price; and oil prices are on the rise. All of this is creating trouble for emerging markets whose social and political vulnerabilities have been papered over by favorable external winds.
What to watch: Against this backdrop, major elections loom in Turkey, Pakistan, Mexico and Brazil. In Mexico, an anti-establishment frontrunner could upend decades of economic policy. In the others, uncertainty about the electoral outcome itself is the story. On the far side of votes that will themselves be shaped by tougher economic times, politics may yet make things worse.  
5. Africa: Just in... South Sudan peace talks reportedly collapse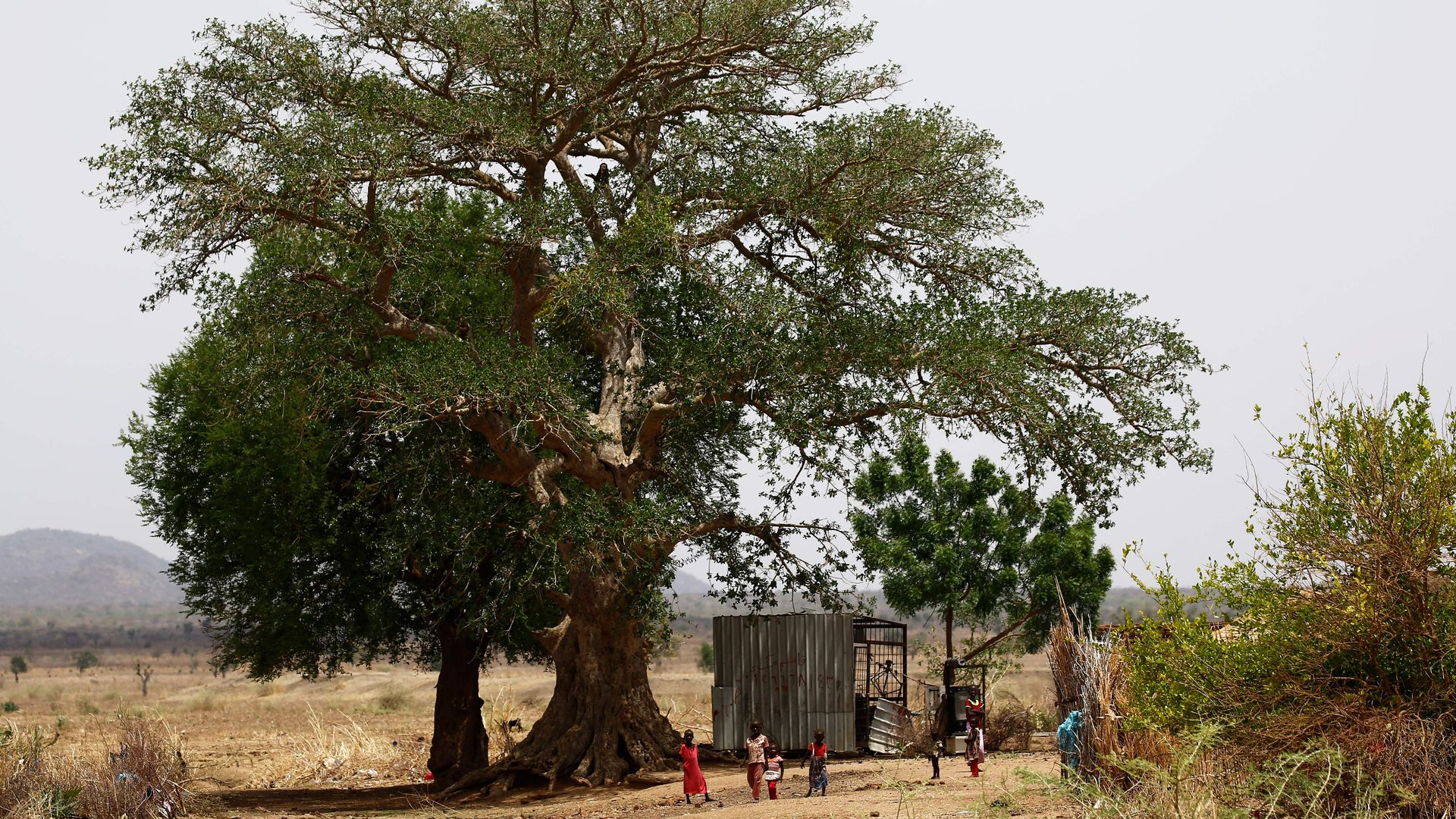 Nearly five years into a civil war, the leaders of two warring factions in South Sudan held rare peace talks this week in Ethiopia. The BBC's Emmanuel Igunza reports that those talks have collapsed.
Background: South Sudan is the world's youngest country. Less than three years after independence, a power struggle between President Salva Kiir and his deputy, Riek Machar, erupted into a civil war that has seen both sides accused of horrific abuses and over a quarter of the population displaced.
" We have over 3.5 million people now outside of their homes and without means for sustenance," Katherine Almquist Knopf of National Defense University explained in a recent Council on Foreign Relations conference call.
"The situation is so bad, and the intent of the government as well as other armed actors — but principally of the government — of going after different ethnic communities, that we've had several very serious, very credible warnings of possible genocide unfolding in South Sudan," she said.
"The government of South Sudan does not control its territory, does not have a monopoly over coercive power in any meaningful way, it does not provide basic security to its citizens, and it does not deliver any public services or administer justice. It has failed to act as a legitimate sovereign state."
Go deeper: BBC report from inside South Sudan.
6. World Cup roundup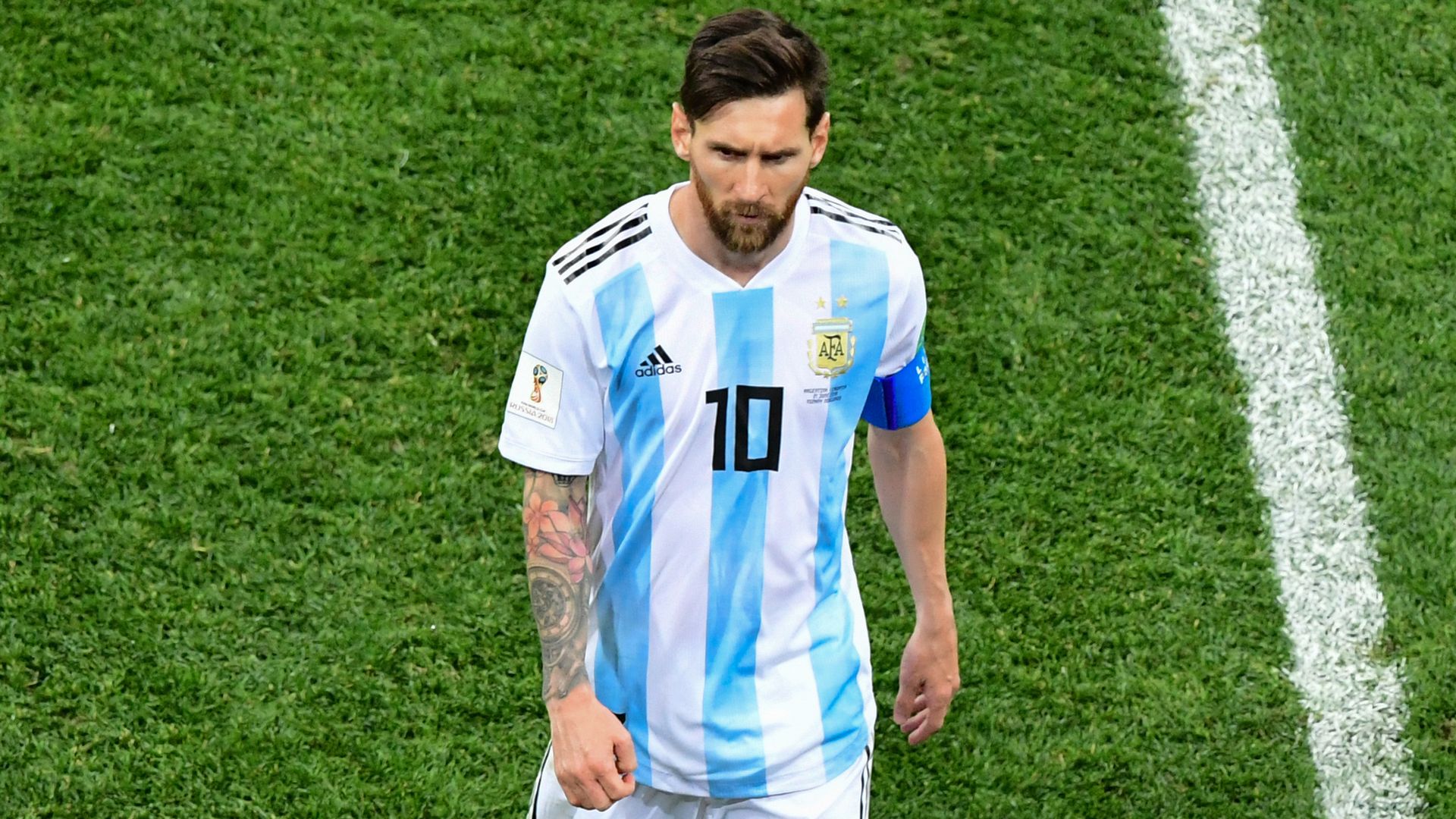 Lionel Messi is in trouble. Perhaps the world's greatest-ever player, he's had a bumpy career in an Argentina jersey, and today's 3-0 loss to Croatia will make matters worse. Go deeper: The FT's Simon Kuper on Messi's triumphs and struggles.
Sepp Blatter is in Moscow. The (allegedly) fabulously corrupt ex-FIFA chief met today with Vladimir Putin, who was selected as host of this World Cup under Blatter's tenure. Blatter, who is serving a suspension from world soccer, said they had "small talks" about the competition and Russia's team.
Putin is riding high. Speaking of the Russian team — what's going on here? They were supposed to be terrible, but they've now beaten Saudi Arabia and Egypt by a combined score of 8-1. After speculation it might be an embarrassment, this tournament is turning into a coup for Putin, who will host at least three world leaders before it's all done.
Winners and losers: Russia, Uruguay, France and Croatia have clinched qualification for the knockout round. Egypt, Saudi Arabia, Morocco and Peru won't be moving on.
Tomorrow's matches (ET): Brazil vs. Costa Rica (8am), Nigeria vs. Iceland (11am), Serbia vs. Switzerland (2am).
7. Stories we're watching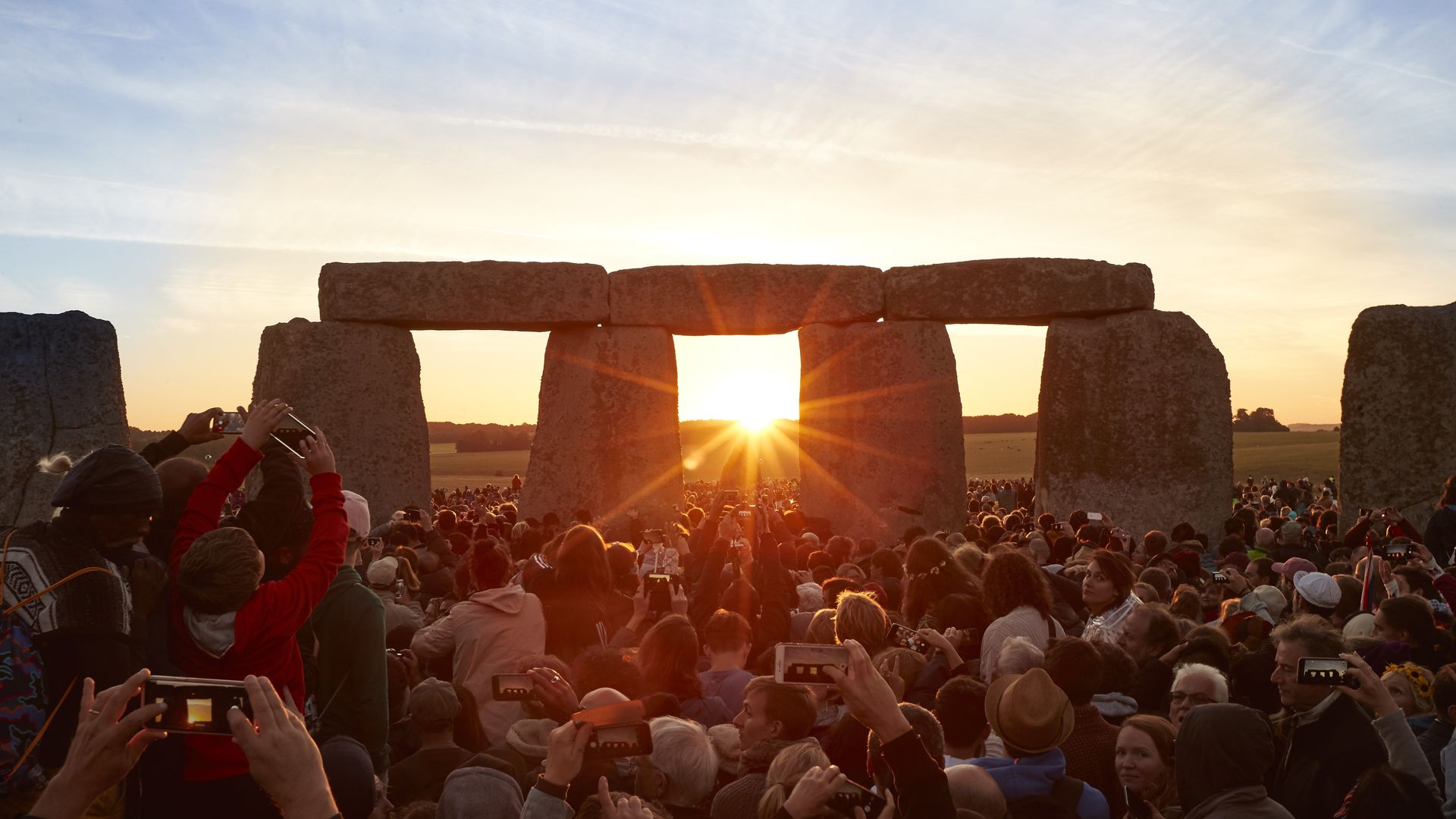 "New Zealanders took the news of Jacinda's pregnancy in their stride. This is a sign of our maturity as a country and its acceptance that combining career and family is a choice which women are free to make."
— Former prime minister Helen Clark on current prime minister Jacinda Ardern becoming the second world leader
to give birth
while in office
Thanks for reading — see you Monday evening!