Axios World
May 20, 2021
Welcome back to Axios World.
We're starting tonight (1,584 words, 6 minutes) with the big news of the hour: We have a ceasefire in Gaza.
Thanks for reading and for playing along with our new geography game. If you're enjoying it, tell a friend to join us!
1 big thing: The ceasefire arrives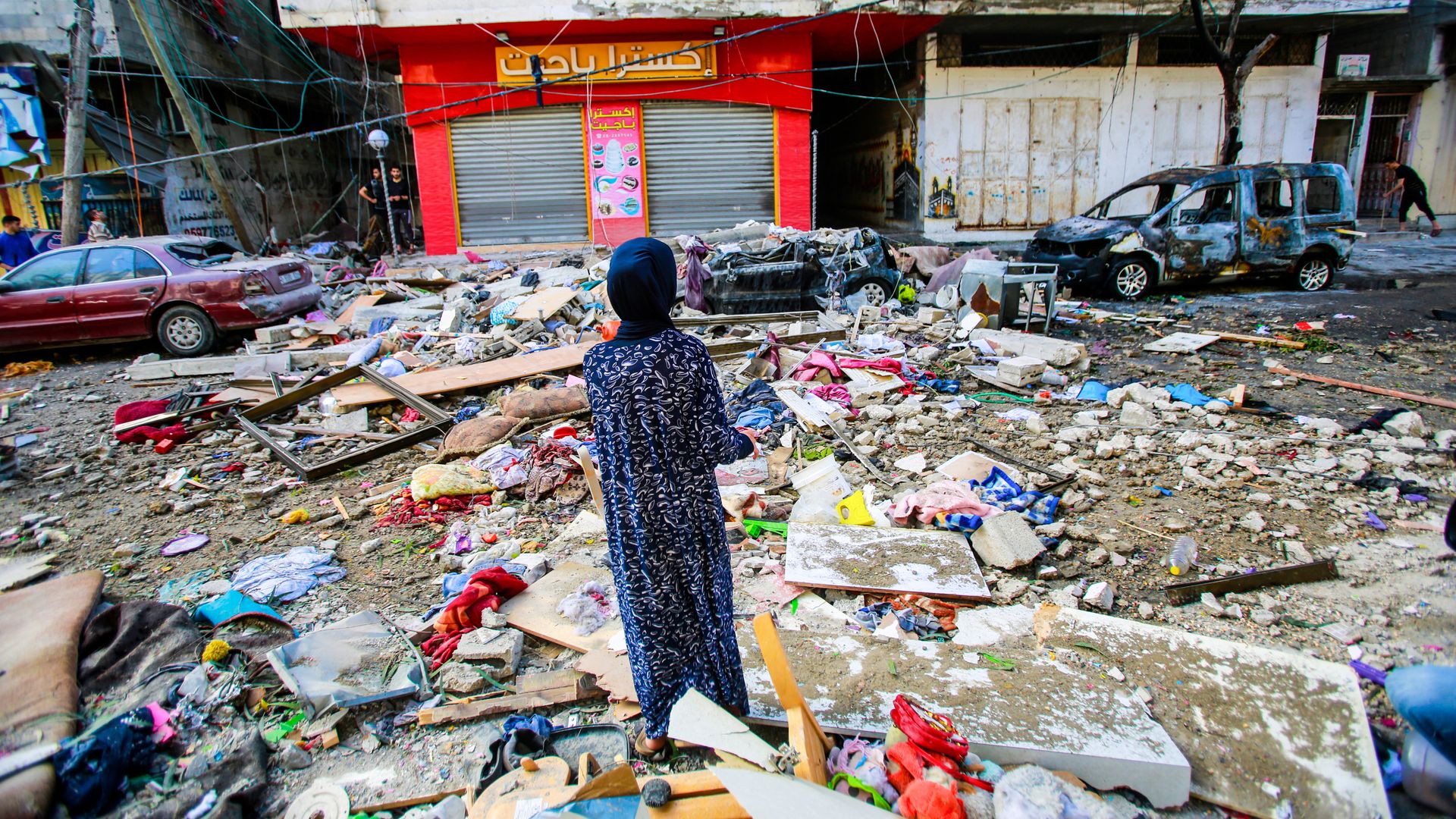 Moments ago, a ceasefire went into effect between Israel and Hamas. After 11 days of explosions, tonight should be quiet, Axios' Barak Ravid and I write.
The state of play: Israel's Security Cabinet voted earlier Thursday evening to approve the ceasefire, brokered by Egypt, which Hamas also backed. But the sides have issued sharply contrasting messages about its terms.
What they're saying:
The Israeli prime minister's office said the ceasefire was a straightforward "quiet for quiet" agreement, with Gaza-related issues to be discussed at a later stage.
But several Hamas officials claimed it included commitments about Israeli policy in Jerusalem — including policing at the al-Aqsa mosque and the possible expulsions of Palestinians from East Jerusalem. A senior Israel official flatly denied that in a comment to Axios.
Flashback: The current escalation began last Monday in Jerusalem after Israeli police raided the al-Aqsa Mosque compound, or Temple Mount, where Palestinians had been protesting the looming expulsions. After the raid, Hamas fired rockets on Israel.
What's next: Egypt, which negotiated the ceasefire with both parties, announced that a security delegation would travel to Gaza and Israel to monitor and help stabilize the ceasefire.
Driving the news: Both sides intensified their attacks over the last 24 hours in anticipation of a ceasefire. Gaza health officials say at least 232 Palestinians have been killed since the beginning of the crisis, including 65 children. Twelve people have been killed in Israel.
Israeli Prime Minister Benjamin Netanyahu had been under growing international pressure to approve a ceasefire, including from the Biden administration, but he insisted up to now that Israel needed additional time to complete its military objectives in Gaza.
President Biden was criticized from many in his own party for declining to publicly call for a ceasefire earlier in the crisis, but the White House argued that its strategy of quiet diplomacy would be more effective.
Biden held his first phone call with Egyptian President Abdel Fattah al-Sisi before the ceasefire was announced on Thursday. He also spoke with Netanyahu for what he said was the sixth time during the crisis.
Behind the scenes: According to an official who attended the Israeli Security Cabinet meeting, the chiefs of the Israel Defense Forces and the Shin Bet intelligence service both recommended ending the operation, contending that its objectives had been achieved and two or three additional days of fighting would not lead to further gains.
The message from the security chiefs, the source says, was "we are done."
The Israeli security chiefs briefed the Cabinet ministers that the full range of Hamas' military capabilities was badly damaged, though Hamas still has a stockpile of rockets capable of reaching Tel Aviv.
The other side: A senior Hamas official in Lebanon, Osama Hamdan, told Al Mayadeen TV that Hamas received guaranties from the Egyptian mediators that the Israeli aggression in Gaza and Jerusalem would stop. "We won and created a new equation with Israel," he claimed.
Biden said in a televised statement before the ceasefire went into effect that the U.S. would work with the UN to give humanitarian assistance to the people of Gaza and help with the reconstruction process.
"We will do it together with the Palestinian Authority not with Hamas and in a way that will not allow Hamas to re-arm," Biden said. That's a difficult proposition since Hamas controls Gaza.
Biden also said he was committed to replenishing Israel's Iron Dome aerial defense system after the crisis, which could mean additional U.S. military aid to Israel.
What to watch: Biden stressed that there is now an opening for progress in the Israeli-Palestinian peace process. Few leaders in the region share his optimism.
2. EU parliament freezes China investment deal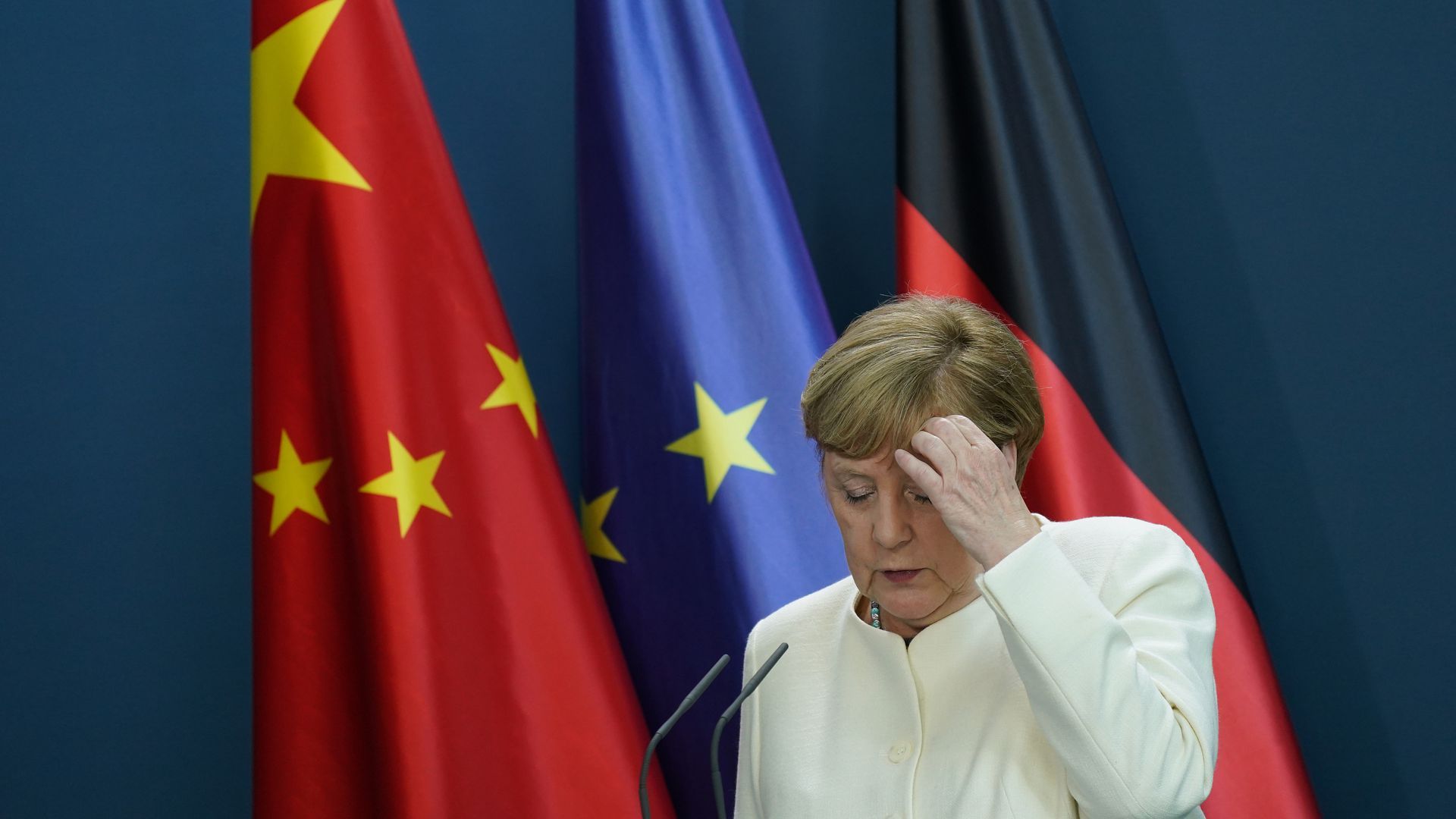 The European Parliament voted overwhelmingly to freeze efforts to ratify a landmark investment deal with China until Beijing lifts sanctions imposed in retaliation for the EU's condemnation of China's human rights abuses, Axios' Zach Basu reports.
Why it matters: It's a major blow to the relationship at a decisive moment, as tensions between Washington and Beijing have left Europe caught between the trans-Atlantic alliance and the economic temptations of greater access to the Chinese market.
Background: EU leaders and China finalized the long-delayed Comprehensive Agreement on Investment in December, appearing to defy a request for consultations from the incoming Biden administration.
Everything changed in March when the EU joined the U.S., U.K. and Canada in imposing sanctions against several Chinese officials involved in the mass detention of Uyghurs and other ethnic minorities in the northwest region of Xinjiang.
China responded furiously, sanctioning 27 EU ambassadors, several think tanks and scholars, and prominent members of the European Parliament.
Between the lines: Despite the uproar in the European Parliament, German Chancellor Angela Merkel hailed the investment deal as a "cornerstone" of economic ties between China and the EU as recently as late April.
The bottom line, via Axios China reporter Bethany Allen-Ebrahimian: The Chinese government has bungled its relationship with the EU, just as it seemed that Beijing had successfully driven a wedge between a Trump-weary Europe and the Biden administration.
3. Biden's muddled message on Nord Stream pipeline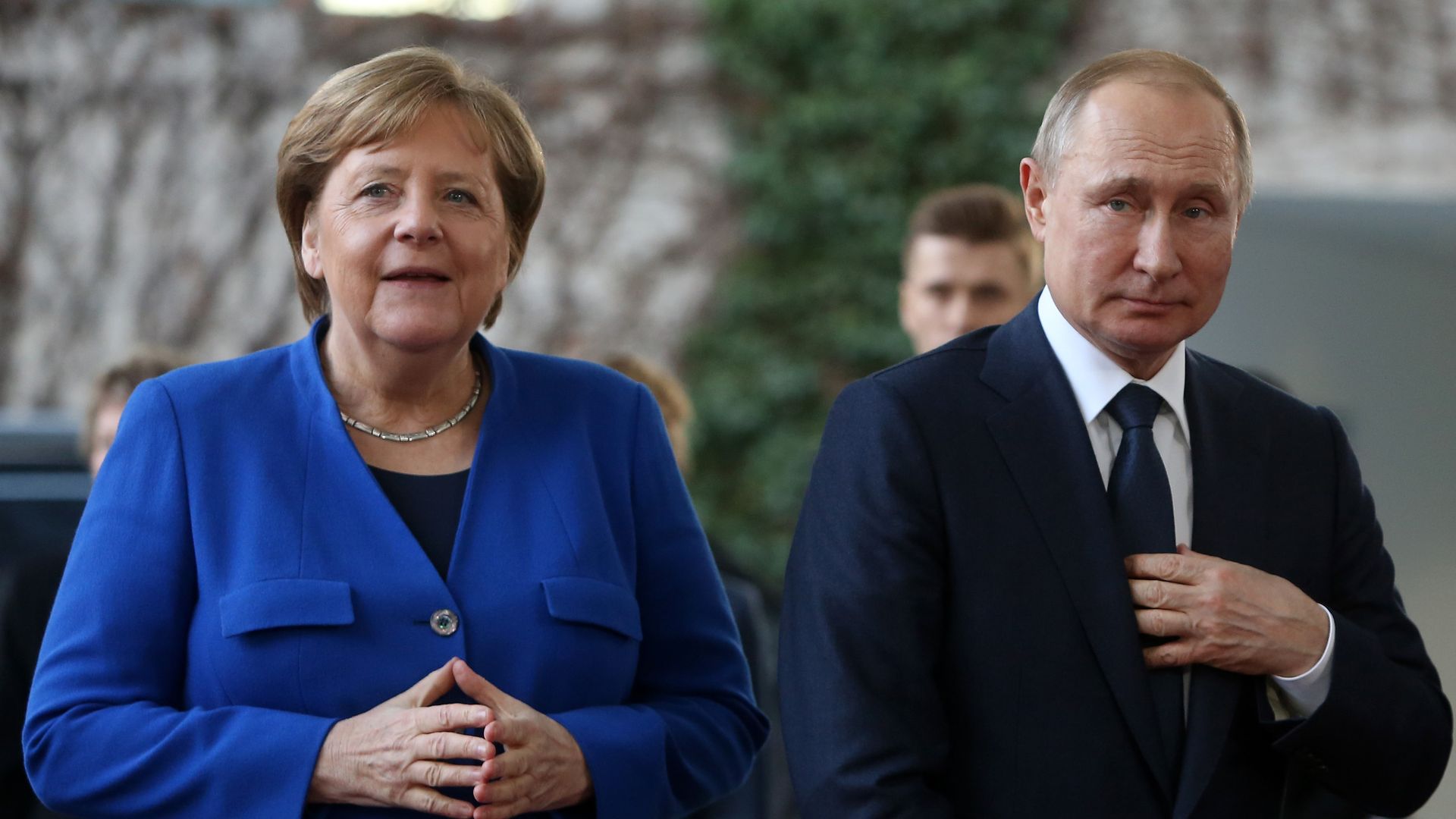 The State Department on Wednesday waived sanctions on the corporate entity and CEO overseeing the construction of Nord Stream 2, a move widely interpreted as a signal that the U.S. will not stand in the way of the Russia-to-Germany pipeline's completion.
Yes, but: State Department officials insisted in a briefing with reporters that they're still doing what they can "to try to stop this pipeline."
Between the lines: Sanctioning European firms to stop a pipeline into which Germany has sunk significant political capital would force an early confrontation with a key ally.
But the pipeline is loathed on Capitol Hill, and the White House is sensitive to any accusations that it's going soft on Russia.
That's left the administration in an uncomfortable middle ground, arguing that the pipeline is a disaster and they want to stop it, while declining to take the one step that could actually endanger its completion.
Officials on Wednesday's briefing call repeatedly noted that the pipeline was 90% complete when President Biden took office, and one said that blocking it had "always been a long shot."
4. Radio Free Europe under threat in Russia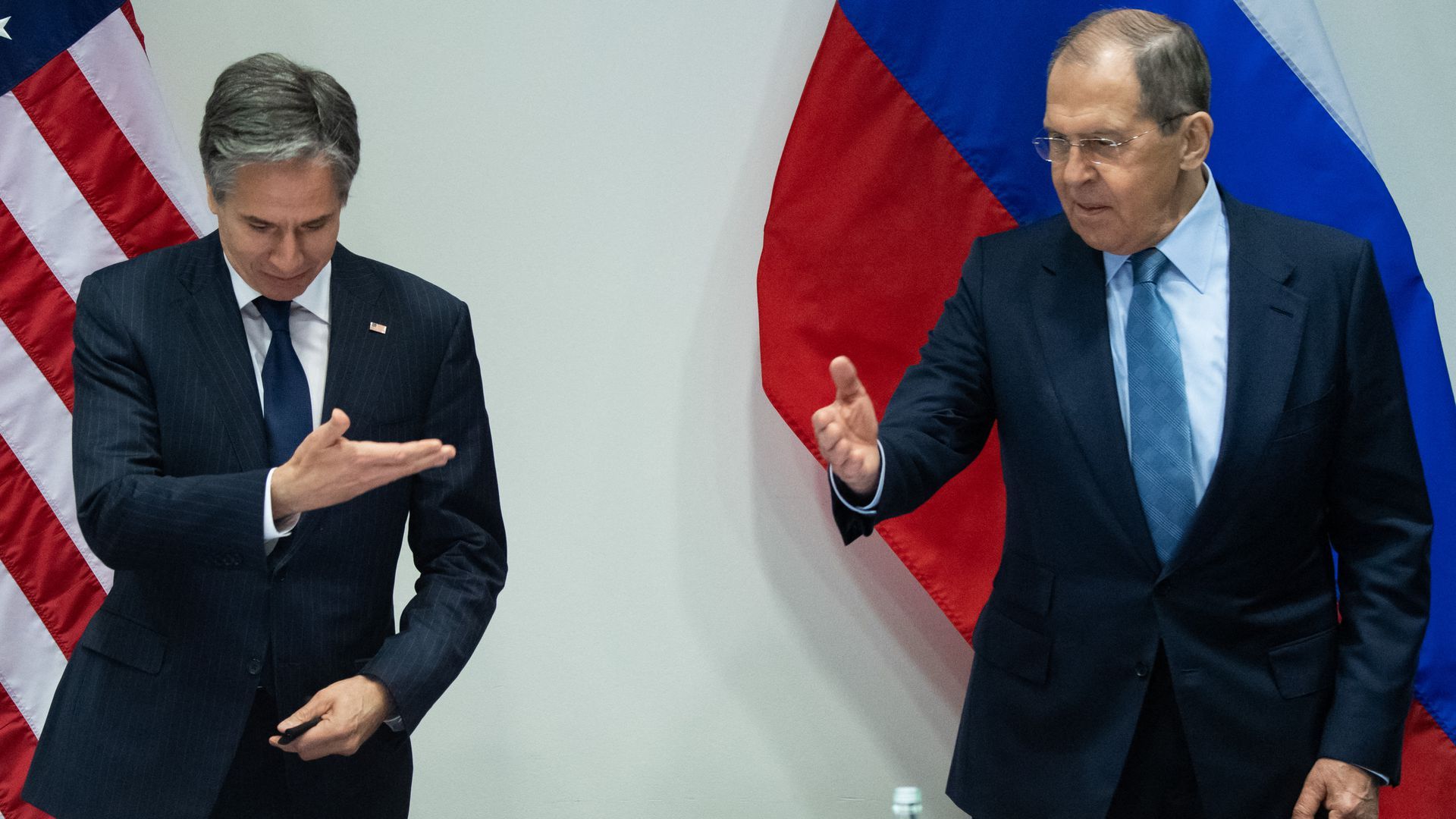 Among the topics that Secretary of State Tony Blinken raised with his Russian counterpart Sergey Lavrov in their first meeting on Wednesday was the crackdown on the U.S.-funded Radio Free Europe/Radio Liberty.
Why it matters: RFE/RL, which is editorially independent, has the largest audience in Russia of any international media organization across its several platforms, according to the U.S. Agency for Global Media. But its continued operations in Russia are in doubt.
To comply with restrictions imposed last fall, RFE/RL would have had to place warnings on every piece of content it produces — 15-second trailers before videos, for example — identifying itself as a foreign agent.
That's a more onerous version of the labeling required in the U.S. for Russia's RT and Sputnik propaganda outlets.
Believing it would not be able to effectively reach its audience under those conditions, "we decided to defy the law and to not label, which is how we ended up in this situation today," RFE/RL president Jamie Fly tells Axios.
"We now have roughly $2.3 million in fines assessed against us for content that was not labeled, and last Friday we had bailiffs visiting our bureau and our bank accounts being frozen several hours later," Fly says.
RFE/RL has appealed in the Russian courts and at the European Court of Human Rights, but "we understand that we may be in a situation where we are not able to convince the Russian authorities to change course," Fly says.
Under the law, Russian authorities could raid the Moscow bureau and seize equipment, or even could pursue criminal charges against RFE/RL's corporate officers.
The bottom line: If enforced, the law "would diminish the firsthand reporting that's possible from inside Russia, which is disturbing not only to us ... but comes at a time when there are many other Russian independent media outlets under attack," Fly says.
He added that even if the Moscow bureau is forced to shut down, RFE/RL will use its large network of contributors to produce journalism in Russia.
Bonus: Where in the World?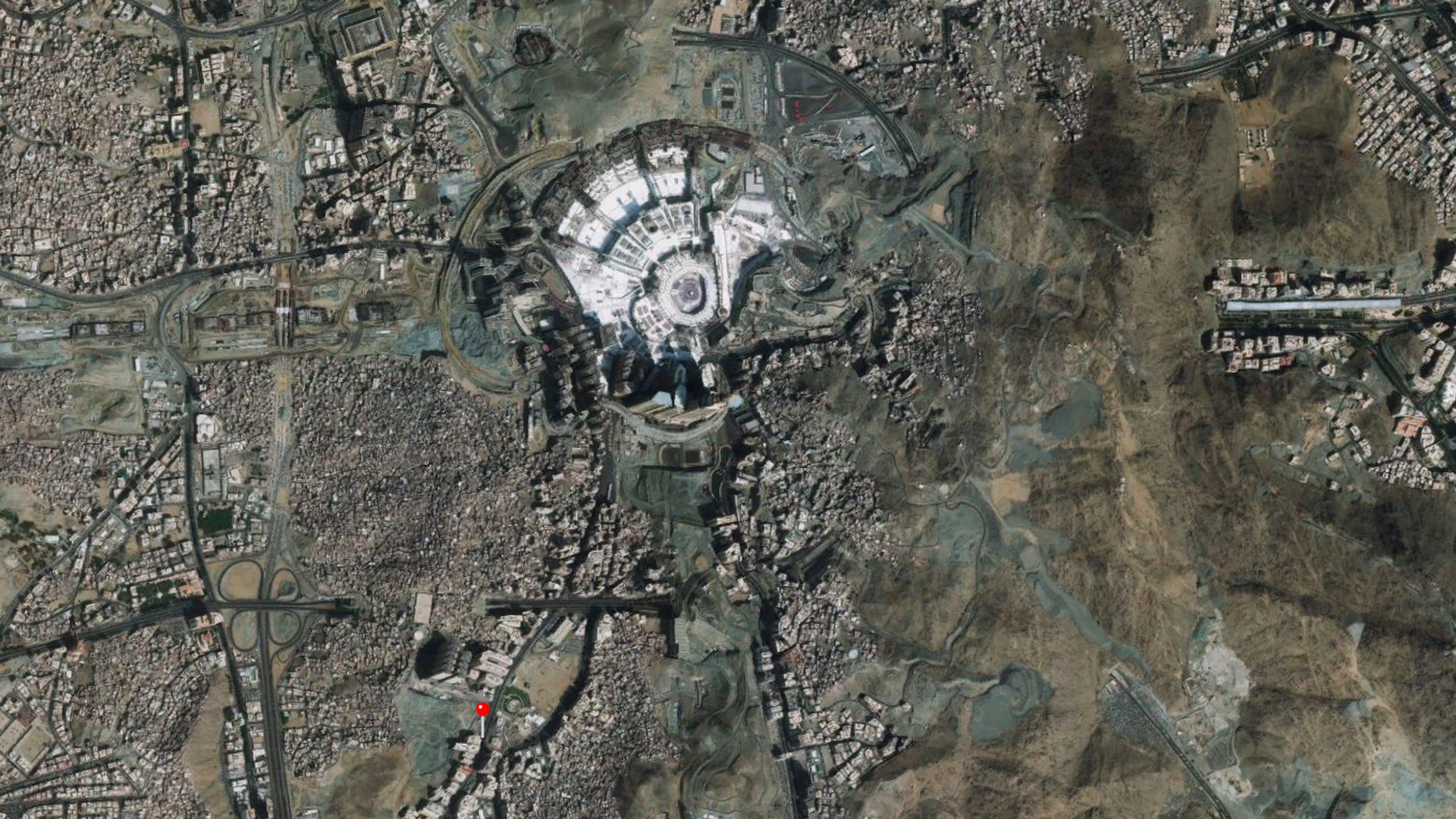 This city's population of around 2 million more than doubles once a year.
Scroll to the bottom for the answer.
5. Global news roundup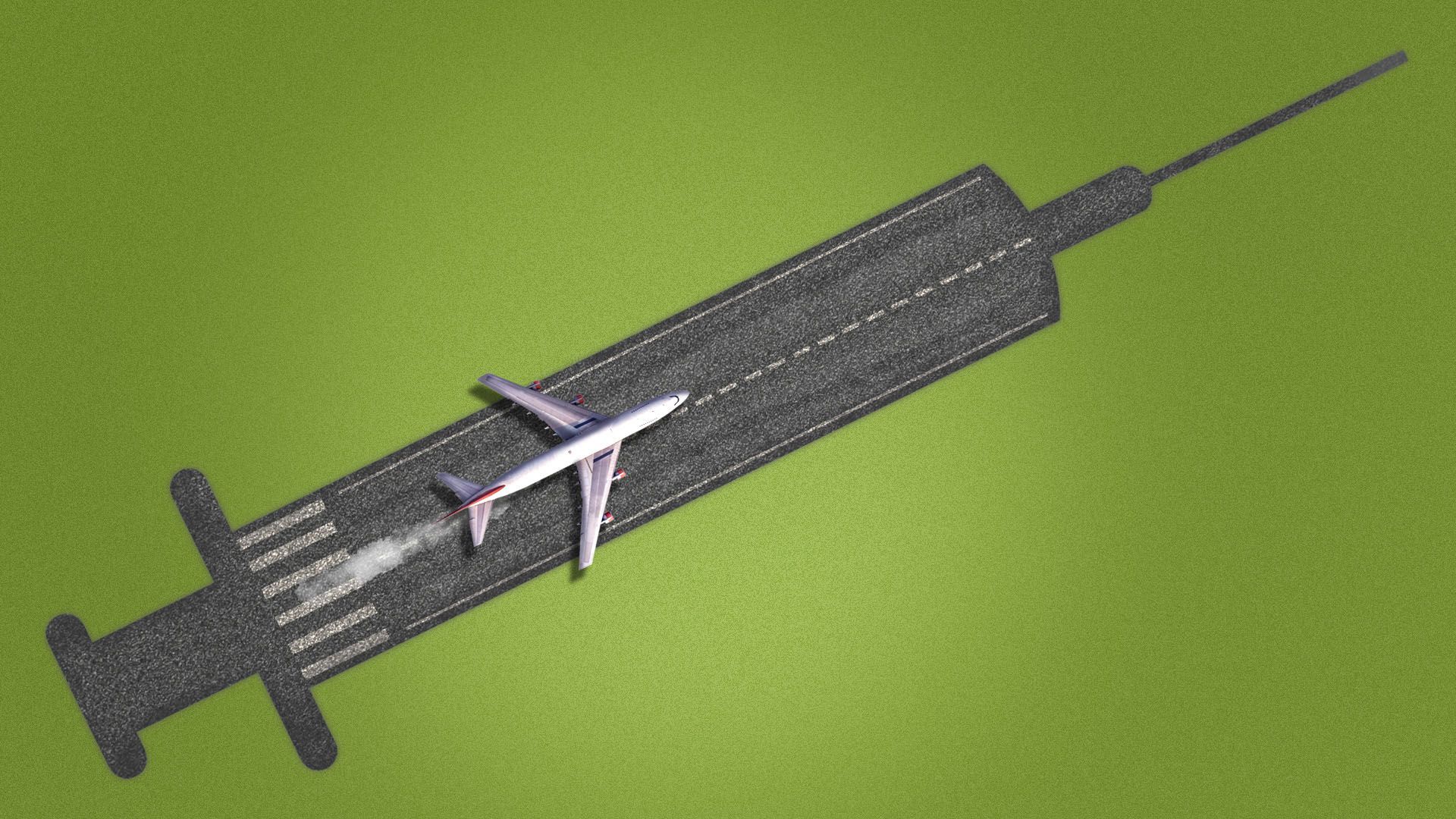 1. Biden is expected to pick Thomas Nides, a former deputy secretary of state, as his ambassador to Israel.
In the meantime, Blinken is considering plans to send senior diplomat Michael Ratney to Jerusalem to serve as the acting U.S. ambassador, Barak scoops. Go deeper
2. The delegates elected to rewrite Chile's Pinochet-era constitution include 79 women and 76 men, along with 48 independents and 17 Indigenous constituents, my Axios Latino colleagues report.
The constitutional convention will open in June and should have a new text ready for a mid-2022 referendum.
3. Austrian Chancellor Sebastian Kurz is likely to be charged with perjury over his 2020 testimony to a parliamentary corruption inquiry.
For now, the scandal seems unlikely to end with his resignation. But it has damaged his image as the wunderkind of the European center-right.
4. The Indian vaccine manufacturer that was the lynchpin of the global COVAX initiative to vaccinate low- and middle-income countries says it will resume exports … by the end of 2021. For now, it will prioritize India's huge domestic need.
That's a massive blow to COVAX, which is scrambling to find alternative vaccines and suppliers to make up the difference.
5. The EU officially plans to open its doors to vaccinated travelers.
6. Data du jour: Where U.S. influence is welcome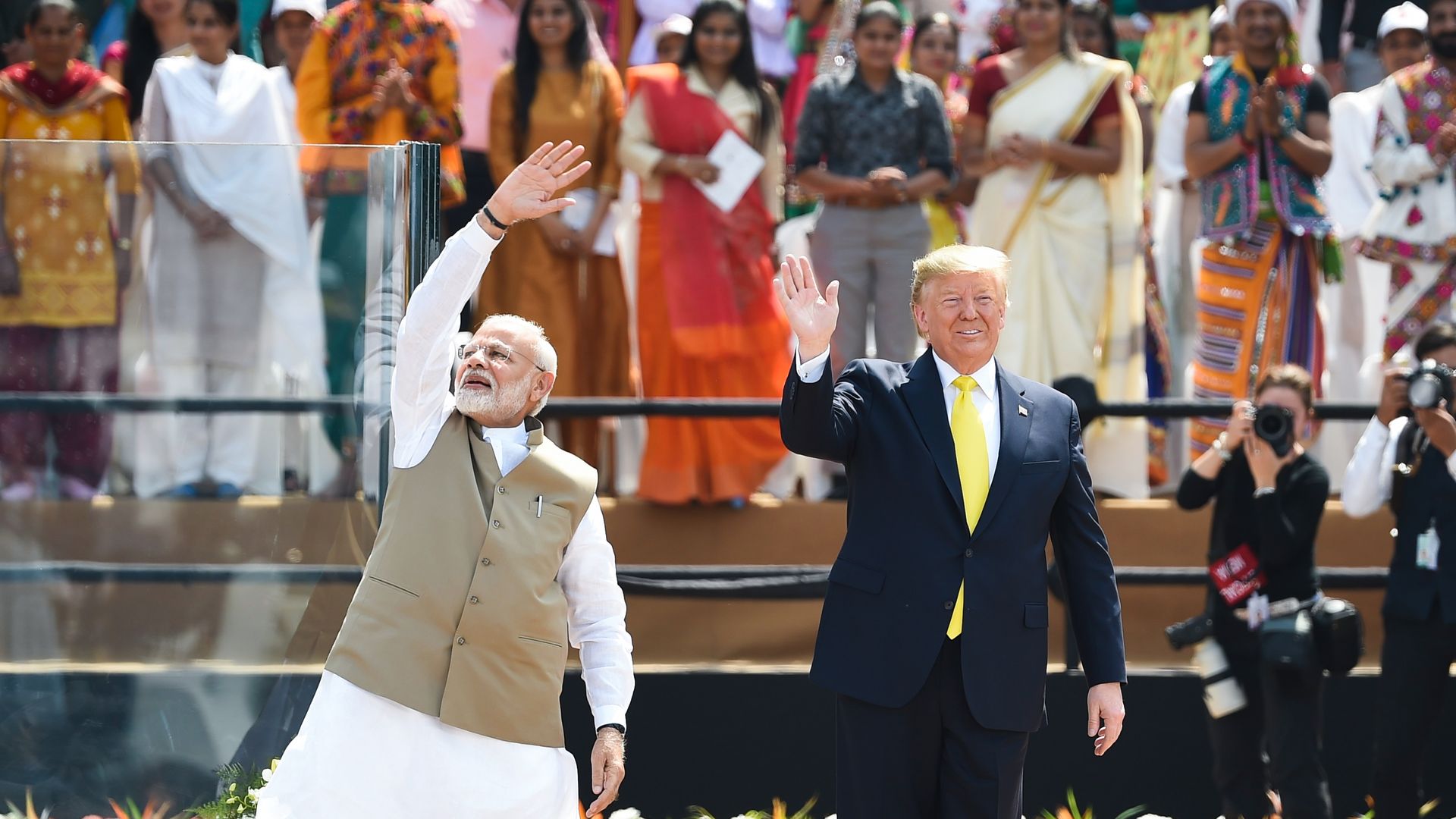 Asked in a new Eurasia Group Foundation survey whether U.S. influence in their country or region is a positive or negative thing...
Indians (+62% net approval), Nigerians (+50%), Poles (+44%) and Brazilians (+43%) are overwhelmingly positive. Mexicans (+20%) generally are too.
A plurality of Russians (-35%), Chinese (-14%) and Egyptians (-4%) think U.S. influence is a negative thing.
America's treaty allies Japan and Germany are more ambivalent — the most popular answer in both countries was "neutral."
In terms of the more specific aspects of U.S. influence, respondents across the 10 countries view U.S. diplomatic engagement, economic investments, educational opportunities and development aid most positively.
While still viewed positively by most respondents, U.S. weapons sales and military collaboration were the least popular of the choices.
7. Stories we're watching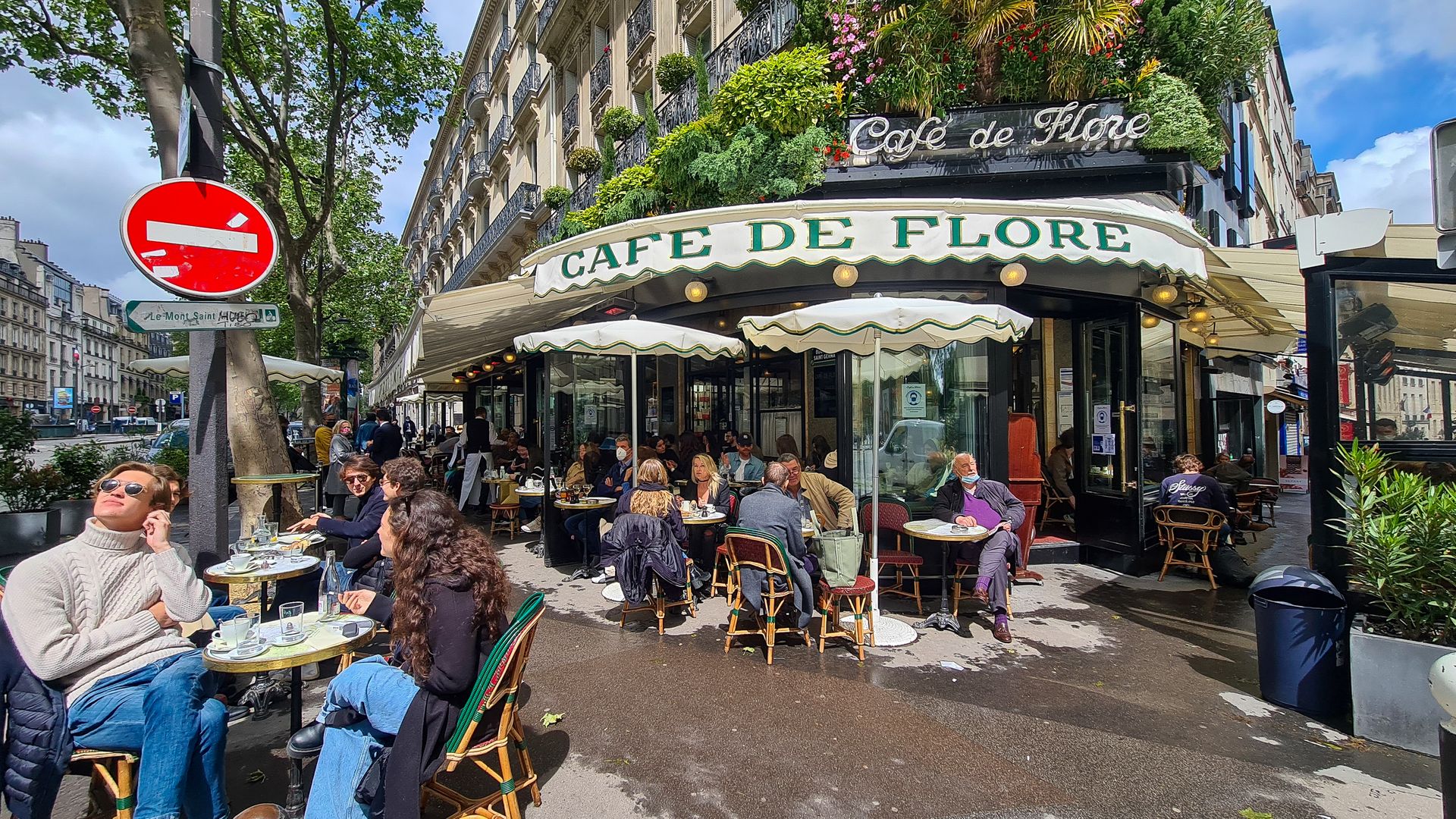 Quoted:
"If there is a hell on Earth, it is the lives of children in Gaza."
— UN Secretary-General António Guterres
Answer: Mecca, Saudi Arabia