Axios World
May 08, 2023
Welcome back to Axios World.
Tonight's edition (1,836 words, 7 minutes) starts with Turkey's big election. After that, we've got diamonds, awkward meetings and an unlikely survival guide.
1 big thing: Erdoğan's fight for survival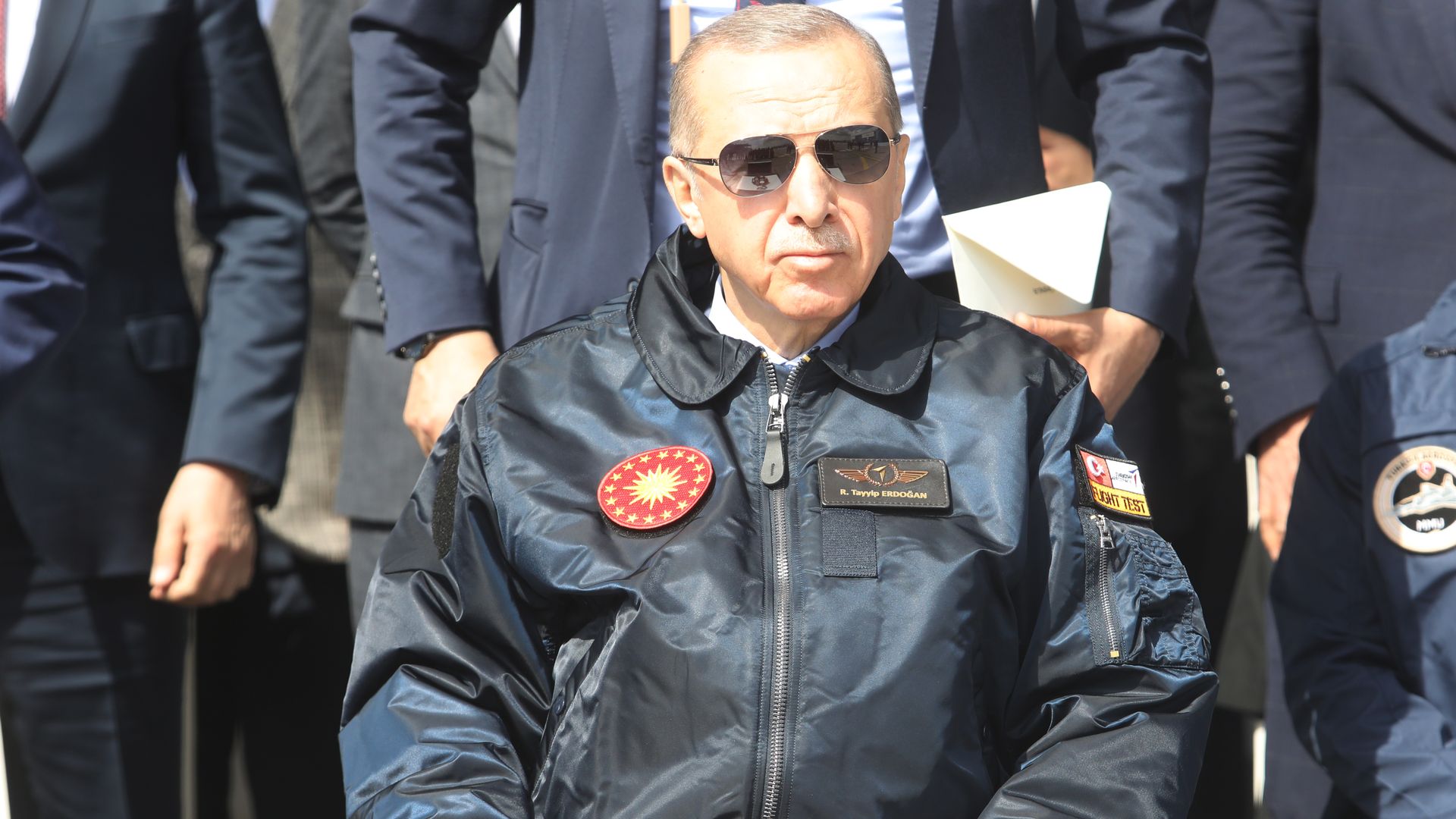 Turkish President Recep Tayyip Erdoğan looks unusually vulnerable heading into Sunday's presidential election, but the bigger surprise may be that he's still in the fight.
The big picture: Turkey's rampant inflation and feeble response to February's devastating earthquake — two issues that have dominated the run-up to the vote — were both arguably symptoms of Erdoğan's authoritarian style.
While amassing ever-greater power over two decades, Erdoğan has been accused of hollowing out state institutions and selecting inexperienced loyalists to run them.
Erdoğan has pressed for interest rate cuts despite spiraling inflation, and shuffled through four central bank chiefs since 2019.
Lax enforcement of building codes arguably compounded the earthquake's devastation, and the agency accused of botching the response was led by an Erdoğan-allied theologian.
Yes, but: Even in an economic crisis and facing a remarkably united opposition, Erdoğan is neck-and-neck with or very narrowly trailing challenger Kemal Kılıçdaroğlu, most polls show.
Between the lines: Erdoğan controls most major media outlets and is a highly effective campaigner.
He also oversaw a building boom and years of strong economic growth that expanded the middle class prior to the recent turmoil.
But the main reason Erdoğan's support remains strong is the power of identity politics, says Özgür Ünlühisarcıklı, who directs the German Marshall Fund's Ankara office.
Kılıçdaroğlu's secular-nationalist Republican People's Party (CHP) backed bans on headscarves in public places that were in place before Erdoğan took power in 2003. Erdoğan claims observant Muslims will again face discrimination if the opposition wins (Kılıçdaroğlu denies that).
Without any evidence, Erdoğan has claimed Turkey under Kılıçdaroğlu would appease terrorists and become totally beholden to the U.S., Ünlühisarcıklı says. At his rally on Sunday, Erdoğan showed a manipulated video in which it appeared that Kurdish militants were cheering for Kılıçdaroğlu.
"Polarization and scare-mongering are his two tactics," says Ünlühisarcıklı.
By contrast, Kılıçdaroğlu is running a largely positive and less personality-driven campaign focused on reviving democracy and stabilizing the economy.
The mild-mannered former bureaucrat has garnered millions of views on social media videos, many of them filmed in his kitchen, while other prominent opposition figures have fanned out across the country holding rallies.
Kılıçdaroğlu, 74, presents himself as a bridge-builder who will serve just one term and oversee constitutional reforms to eliminate the strong presidential system Erdoğan built for himself. Analysts expect warmer ties with NATO and the U.S. if he wins.
His bloc is far ahead with young voters and making inroads with conservative women who might previously have voted for Erdoğan's Justice and Development Party (AKP).
Driving the news: On Sunday, protesters hurled stones at Istanbul Mayor Ekrem Imamoglu, a prominent opposition figure, and smashed up his campaign bus as he attempted to address a rally.
The police seemed to hardly intervene, in what some analysts fear could be a preview of their response if Erdoğan rejects the election results. While the police report to Erdoğan, the army would be less likely to do the president's bidding in the event of domestic unrest, notes Soner Cagaptay.
As for the results themselves, Turkey has "very transparent" systems for casting and tallying votes, Ünlühisarcıklı says.
What to watch: Neither candidate is likely to win a majority in the first round, setting the stage for a May 28 runoff.
Parliamentary elections, which are also this Sunday, could play a key role in the presidential race.
If the opposition wins, Erdoğan's aura of invincibility will be gone. If the AKP wins, Erdoğan could credibly argue that electing Kılıçdaroğlu would yield a chaotic divided government.
2. Russian diamonds escape sanctions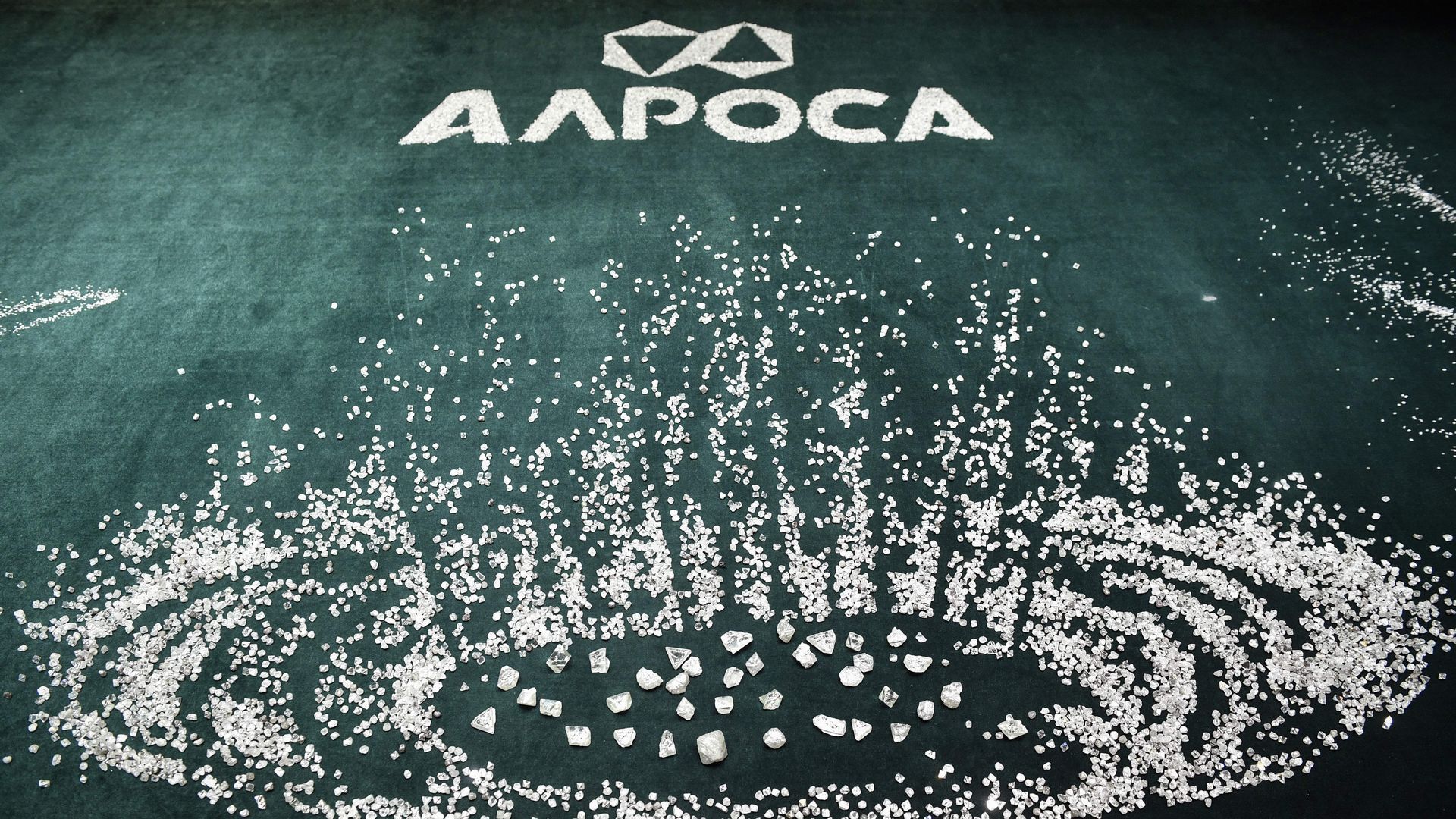 Since Russia invaded Ukraine, the U.S. and its allies have imposed sanctions on Moscow's energy exports, banks, and oligarchs.
Why it matters: Russia is home to the world's largest diamond reserves and counts diamonds as one of its top 10 non-energy exports by value. Exports totaled $4.5 billion in 2021.
Those exports are largely untouched by U.S. sanctions because Russian diamonds are typically exported rough, and cut and polished in other countries.
By the time those diamonds reach the U.S. or EU markets, they're no longer considered "Russian."
State of play: Belgium, a major diamond trading hub, opposed including Russian-origin diamonds in previous rounds of sanctions, but now says it could support broader international action.
A senior State Department official told Ivana the goal was to achieve alignment across the G7.
Yes, but: Sanctioning polished diamonds "is not something that can be done quickly," the official acknowledged.
Polished diamonds are very difficult to trace back to their country of origin. While technology such as laser etching could help, scaling it up would take time.
Latest Russia-Ukraine headlines
Ahead of Victory Day celebrations tomorrow in Moscow, Russia launched around 60 kamikaze drones at Kyiv and other Ukrainian cities overnight, but they were all shot down, Ukrainian officials say. Five people were injured by debris.
Standing among the corpses of his fighters, Wagner Group boss Yevgeny Prigozhin filmed a belligerent rant, threatening to pull out of Bakhmut if his forces didn't get the ammunition they desperately need. He then backed down, as many predicted.
More than 5.5 million Ukrainians who fled their homes after Russia invaded have now returned, including to small communities near the front lines — yearning for home and resigned to a long war, the NYT's Jeffrey Gettleman reports in a touching dispatch.
3. Global news roundup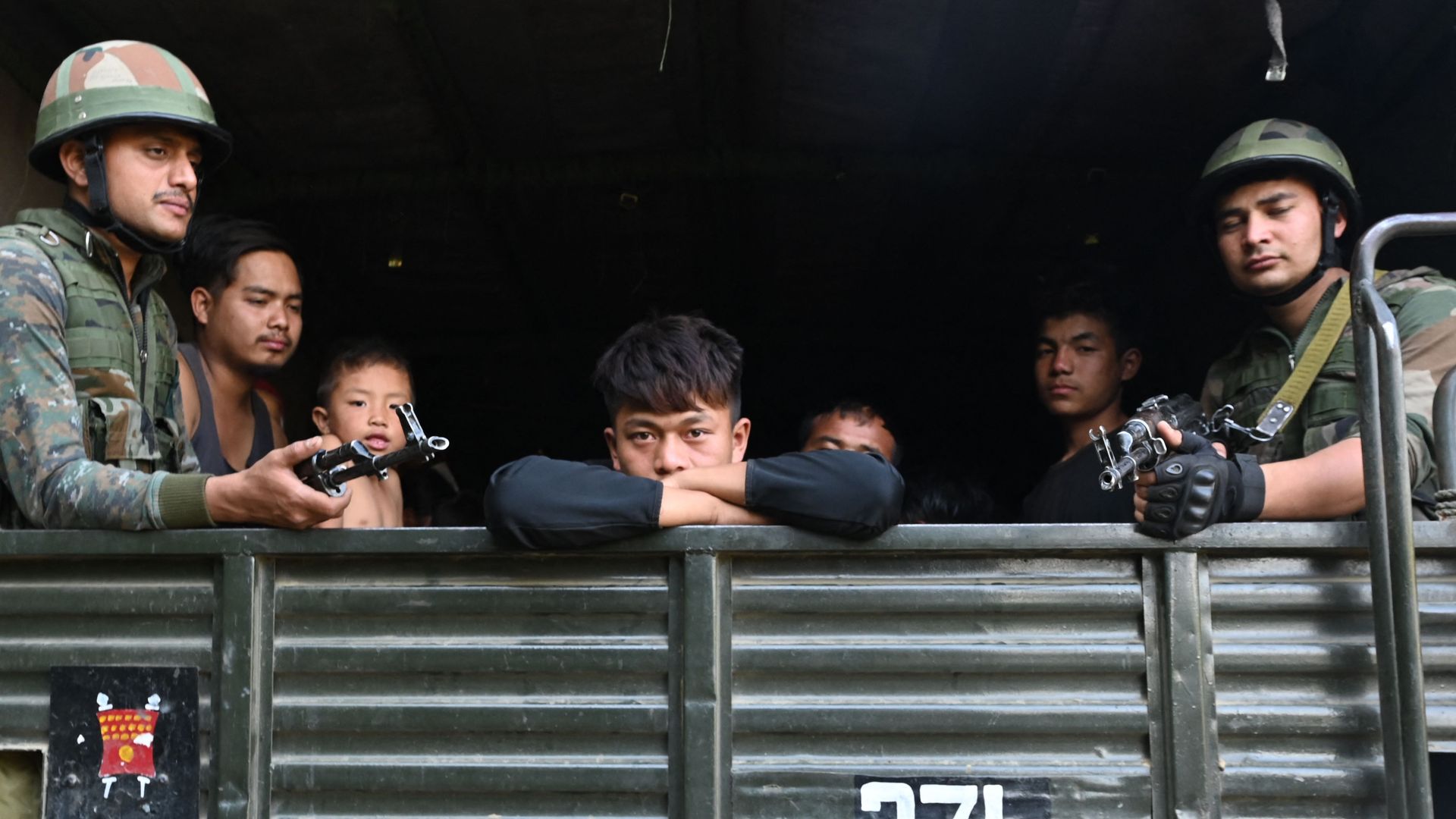 1. Against U.S. opposition, foreign ministers from Arab League member states agreed on Sunday to readmit Syria, Axios' Barak Ravid reports.
12 years after his membership was suspended for waging a brutal civil war, Bashar al-Assad is expected to participate at a regional summit in Saudi Arabia next week.
2. More than 50 people have been killed and 10,000 displaced by mob violence in the eastern Indian state of Manipur, a largely rural state that borders Myanmar.
The backstory: Politicians from the state's dominant Meitei ethnic group are pushing for "scheduled tribe" status, under which historically marginalized groups get certain job and land-use benefits.
Members of smaller tribes, who fear they'll be pushed off of their ancestral lands and out of government jobs, held protest marches last week. One turned violent and preceded days of clashes.
3. A leading opposition MP in Zimbabwe, Job Sikhala, was convicted of obstruction of justice in a case rights groups claim is a blatant effort to prevent him from contesting elections later this year.
Many say President Emmerson Mnangagwa is at least as repressive as the man he replaced following a 2017 coup, Robert Mugabe.
4. More than 400 people in the eastern DRC have been confirmed dead in devastating floods and landslides that washed away most of two villages. At least 130 people died in neighboring Rwanda.
5. Serbian President Aleksandar Vučić promised to pursue an "almost complete disarming of Serbia" after two mass shootings in 48 hours left 17 people dead.
New steps to tighten gun registration laws and crack down on illegal gun possession are intended to reduce the number of guns in circulation, aside from hunting rifles, by 90%.
Bonus: Where in the World?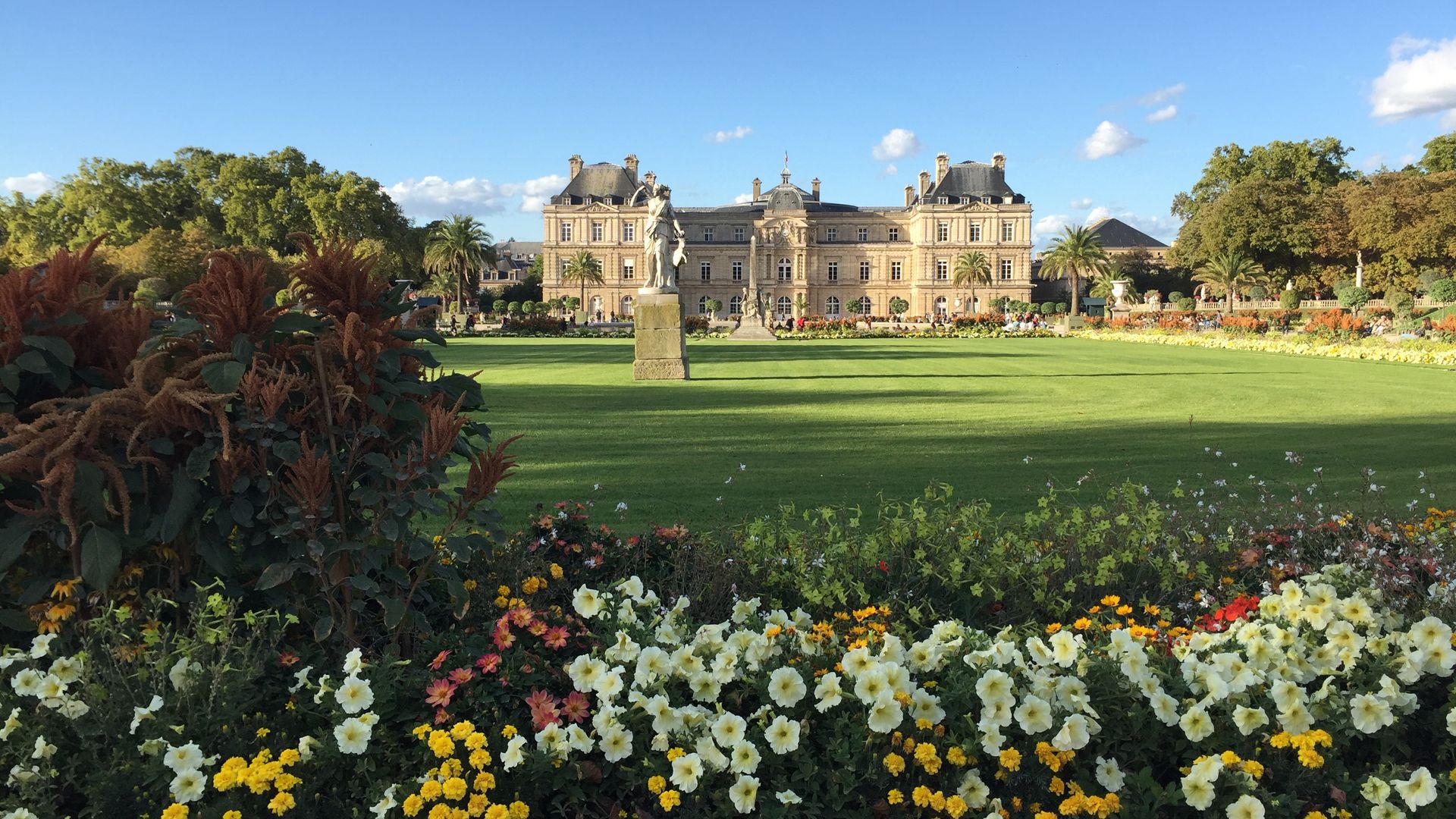 Today's theme is "a walk in the park," but that doesn't mean it's easy. If I give you the park, can you name the city?
Central Park
Park Güell
Golden Gate Park
Regent's Park
Gorky Park
Yoyogi Park
Stanley Park
Topkapi Park
Lumphini Park
Ibirapuera Park
Scroll to the bottom for answers.
4. Awkward meetings all over the world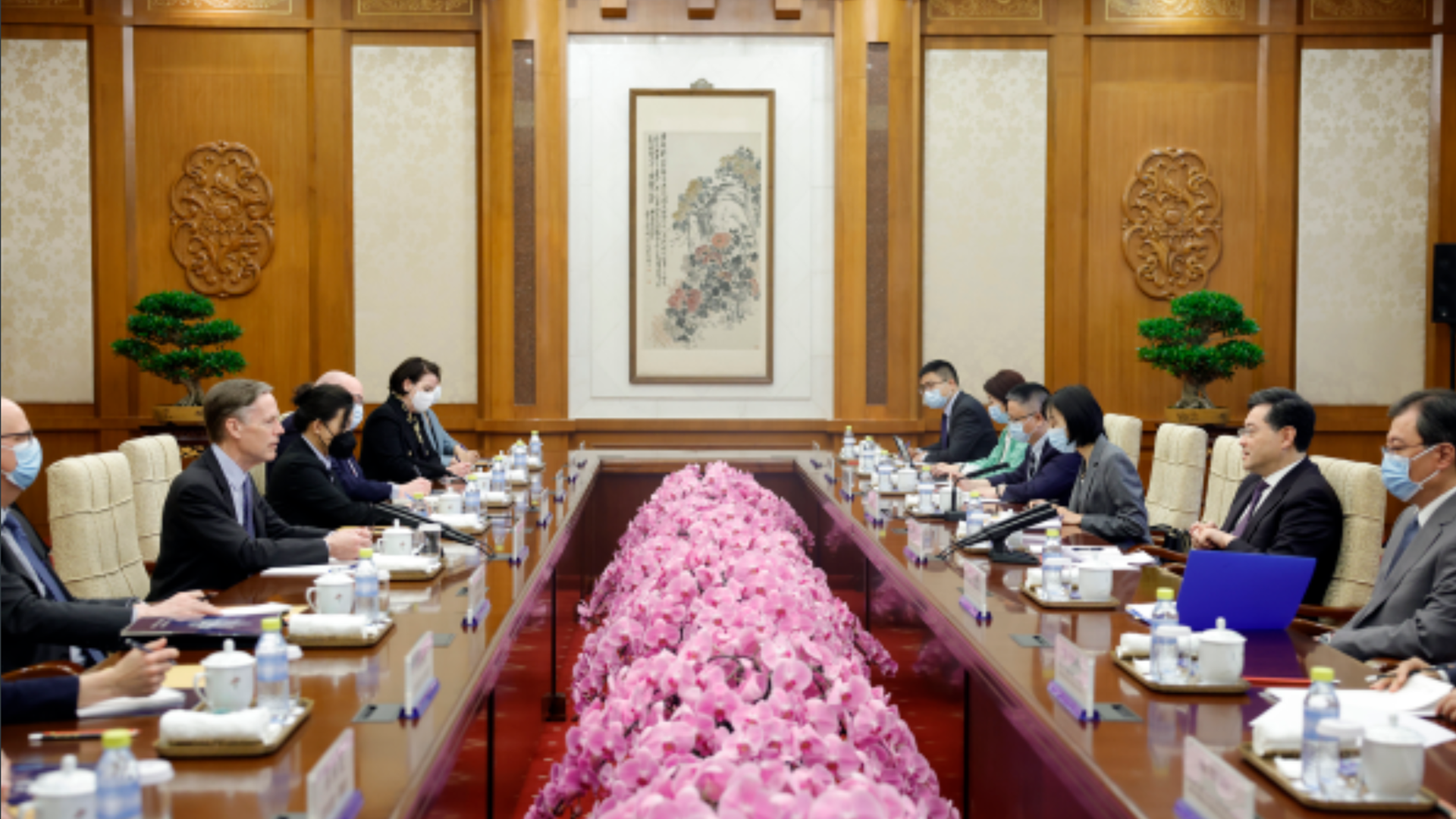 1. China's Foreign Minister Qin Gang and U.S. Ambassador to China Nicholas Burns both emphasized the need to "stabilize" relations after meeting today in Beijing.
Why it matters: There had been almost no high-level U.S.-China meetings since the U.S. downed a suspected Chinese spy balloon in February. Beijing has declined to reschedule the visit Secretary of State Tony Blinken canceled over that incident.
2. Envoys from the Sudanese army and the rival Rapid Support Forces have been meeting in Jeddah, Saudi Arabia, but the talks have yielded "no major progress" so far and the army says it will only discuss a humanitarian cease-fire, not peace.
State of play: Fighting continued for the 24th day in Khartoum. The UN says 800,000 people might flee the country.
3. In the first visit to Seoul by a Japanese PM since 2018, Fu­mio Kishida on Sunday said he felt "strong pain in my heart" for Korean victims of forced labor during Japan's occupation of the peninsula, but stopped short of apologizing.
The big picture: Historical issues make these meetings sensitive. Both leaders clearly feel shared security concerns, particularly regarding North Korea, make them necessary.
4. Pakistani Foreign Minister Bilawal Bhutto Zardari and his Taliban-appointed Afghan counterpart, Amir Khan Muttaqi, agreed to increase trade and lower tensions in talks on Sunday, AP reports.
5. The EU canceled a "Europe Day" reception in Tel Aviv after the Israeli government chose extreme-right National Security Minister Itamar Ben Gvir as its representative.
5. By the numbers: Fewer Chinese students at U.S. universities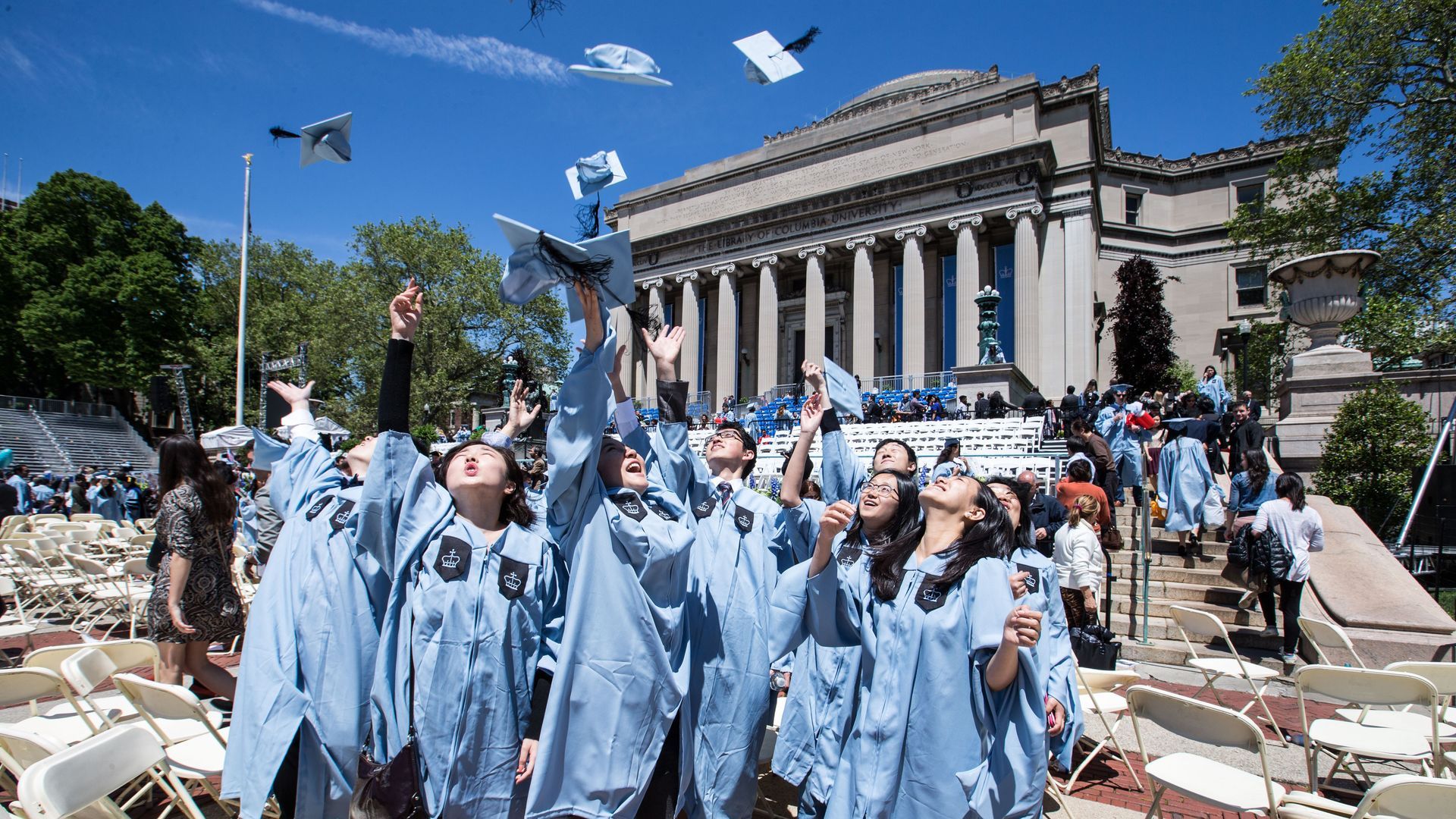 A U.S. college education, once a status symbol for Chinese families, appears to be losing its appeal as many consider alternative destinations, Axios' Han Chen reports.
Why it matters: China has been the top country of origin for international students in the U.S. for more than a decade. Those exchanges are a key source of revenue for U.S. universities and a pillar of U.S.-China relations.
By the numbers: After roughly tripling from less than 130,000 in the 2009-10 academic year to more than 370,000 in 2019-20, the number of Chinese students in the U.S. was down to 290,000 as of last year.
Between the lines: The pandemic is one factor, but the numbers had already plateaued.
In 2015, about half of Chinese students planning to study abroad wanted to study in the U.S., but that percentage dropped to 30% in 2022, according to surveys conducted by New Oriental, a Chinese education company.
Some universities in Canada and elsewhere have seen an increase in Chinese student enrollment.
Potential factors include immigration policies, concerns around gun violence, rising anti-Asian racism, rocky U.S.-China relations and higher global rankings for Chinese universities.
6. One wild story: Lost in the bush with only wine to drink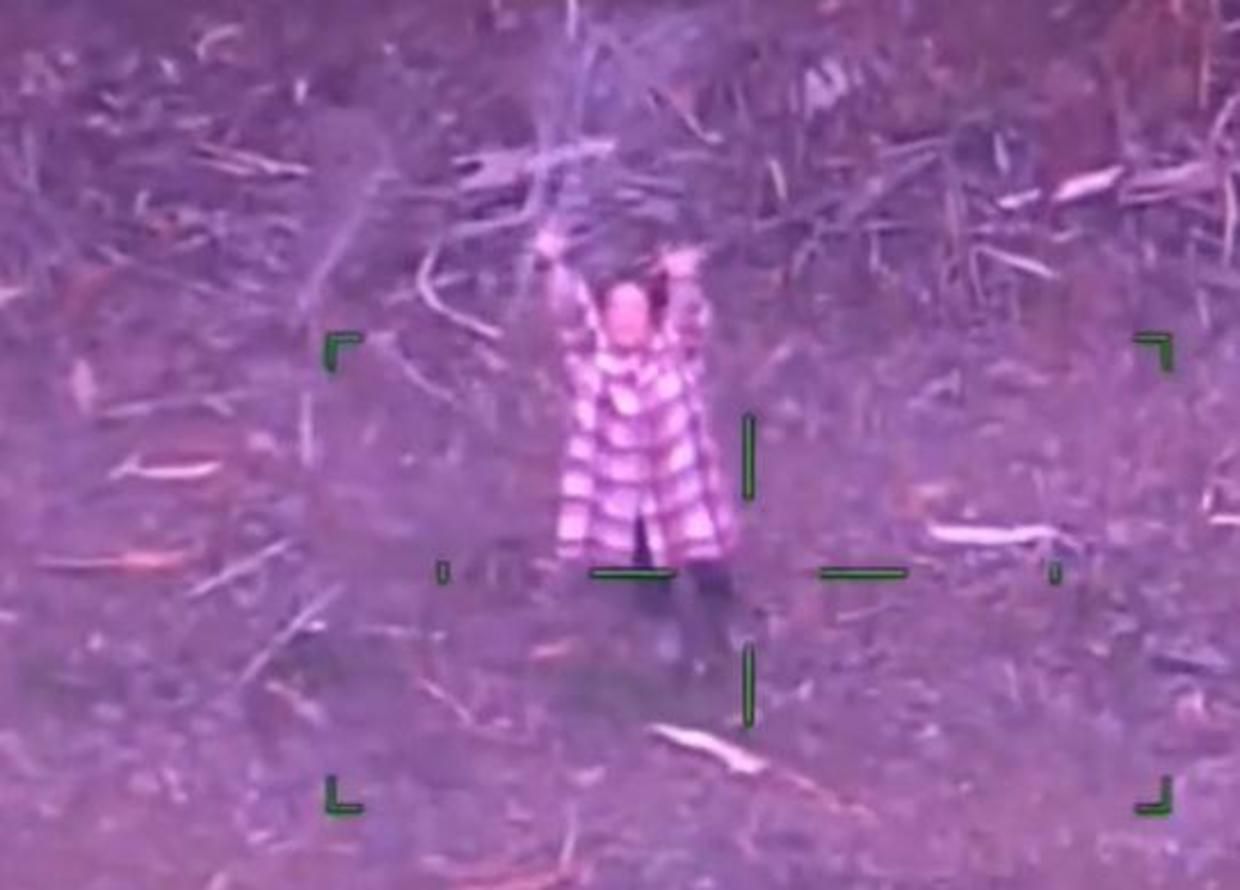 After making a wrong turn and getting her car stuck in mud, a woman survived five days lost in the Australian bush.
Police say she drank only a bottle of wine she'd intended as a gift for her mother and ate only lollipops and other small snacks.
7. Stories we're watching
Quoted:
"The use of restrictive elements such as hand and foot handcuffs, even for women, mothers of families, has been one of the central aspects of the negotiations with the agencies, to dignify the treatment of Colombians."
— Fernando García Manosalva, the head of Colombia's migration agency, on a decision to suspend deportation flights from the U.S. The flights
have been resumed
after the U.S. said it would address the complaints, he said.
Answers: 1. New York; 2. Barcelona; 3. San Francisco; 4. London; 5. Moscow; 6. Tokyo; 7. Vancouver; 8. Istanbul; 9. Bangkok; 10. São Paulo