Axios World
September 26, 2019
Hello from New York, where I've been immersed in the chaos of UN week. Tonight's edition is a crisp 1,482 words (<6 minutes).
Does your uncle read Axios World? Tell him and anyone else who might be interested to sign up, and I'd love your tips and feedback:

[email protected]

.
Situational awareness: The Trump administration is proposing to cut the number of refugees permitted to resettle in the U.S. next year to just 18,000 — down from a record low of 30,000 last year, Axios' Stef Kight reports.
1 big thing: A frustrated Trump steps off the world stage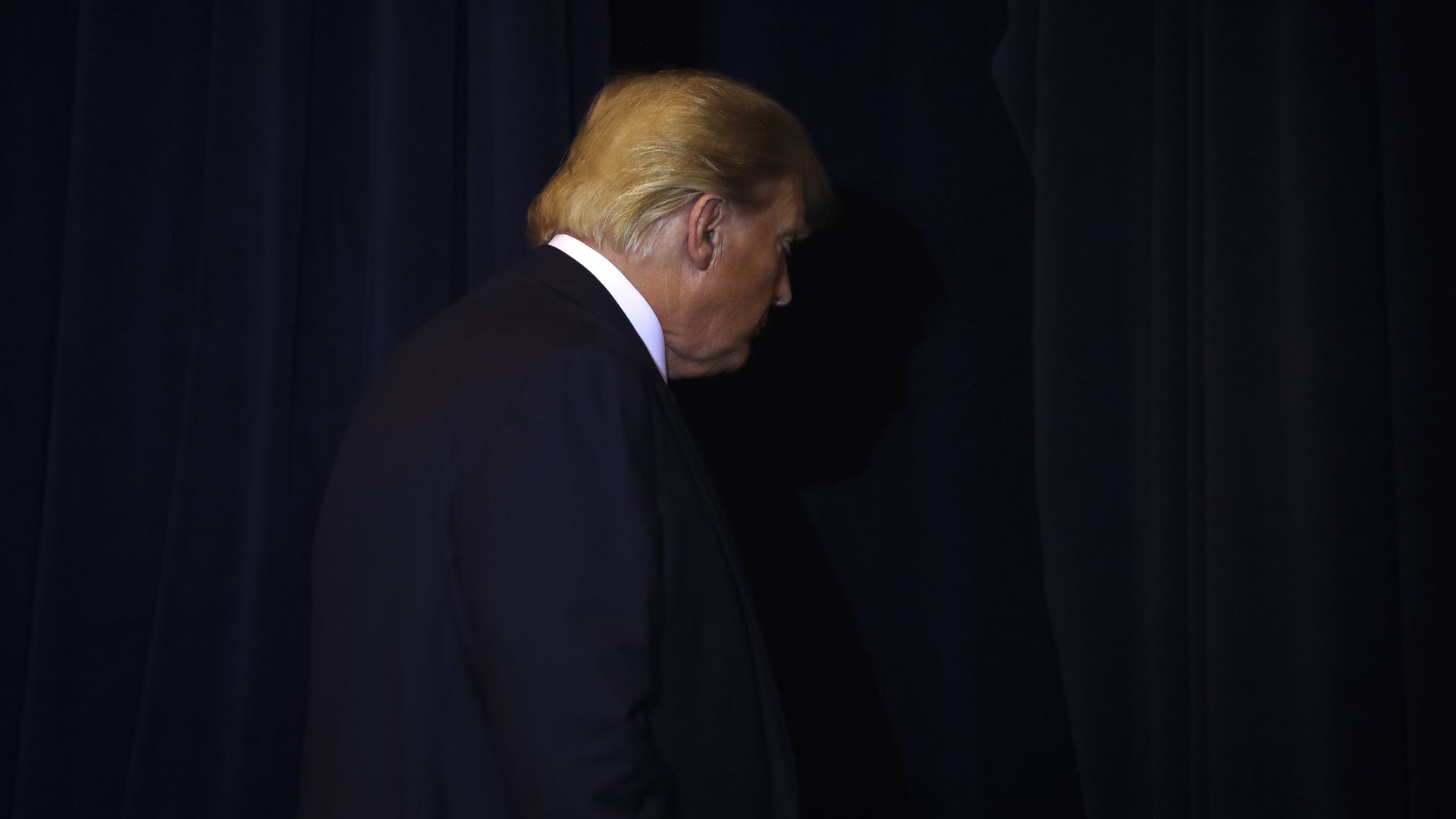 President Trump capped off UN week in New York today with what was intended as a private toast to UN Ambassador Kelly Craft and her staff but which quickly became another dramatic episode in the fast-evolving Ukraine saga.
"I want to know, who's the person that gave the whistleblower the information," Trump said, according to audio leaked to the LA Times. "Because that's close to a spy."
"You know what we used to do in the old days when we were smart, right, with spies and treason? We used to handle it a little bit differently than we do now," he continued.
Trump also referred to reporters as "animals" and "scum" and described Joe Biden as "dumb as a rock."
Driving the news: Trump was picking up in private where he left off in his last public event of the UN General Assembly on Wednesday night, at which he slammed Democrats and the press for undermining his efforts on the world stage.
He listed 28 countries with which he'd held meetings over a "tremendous three days," while bemoaning the fact that it was all overshadowed by the frenzy back in Washington over impeachment.
Trump claimed wins this week on trade, following the completion of a partial trade deal with Japan affecting agriculture and digital trade, and immigration. Nayib Bukele, El Salvador's new president, emphasized his cooperation with Trump on that issue yesterday following a recent asylum deal.
The tensions over nationalism vs. multilateralism that have animated recent global gatherings were still present here, though in slightly diluted form.
Trump blasted "globalists" and "socialists" in his address to the General Assembly, and he made only a brief stop at the week's main event — a summit on climate change.
French President Emmanuel Macron used part of his speech to rebut Trump, urging leaders against "retreating into nationalism." France and Germany launched an initiative on multilateralism intended in part to balance against Trump's isolationist tendencies.
But Trump's attention, and that of the country, seemed to be elsewhere. On multiple occasions, he referred unprompted back to the Ukraine drama.
Ukrainian President Volodymyr Zelensky must also contend with the fallout from his July call with Trump, a summary of which reveals his repeated efforts to flatter Trump and his potentially damaging criticism of European leaders, including Germany's Angela Merkel.
"I don't want to be involved in … elections of USA," Zelensky said yesterday, seated next to Trump, likely with the knowledge that was no longer possible.
Hours later, a dejected Trump said of impeachment: "I thought we won. I thought it was dead."
What's next: Trump departed New York today for Washington, where the political ground was shifting in his absence.
2. The week that was at (and around) the UN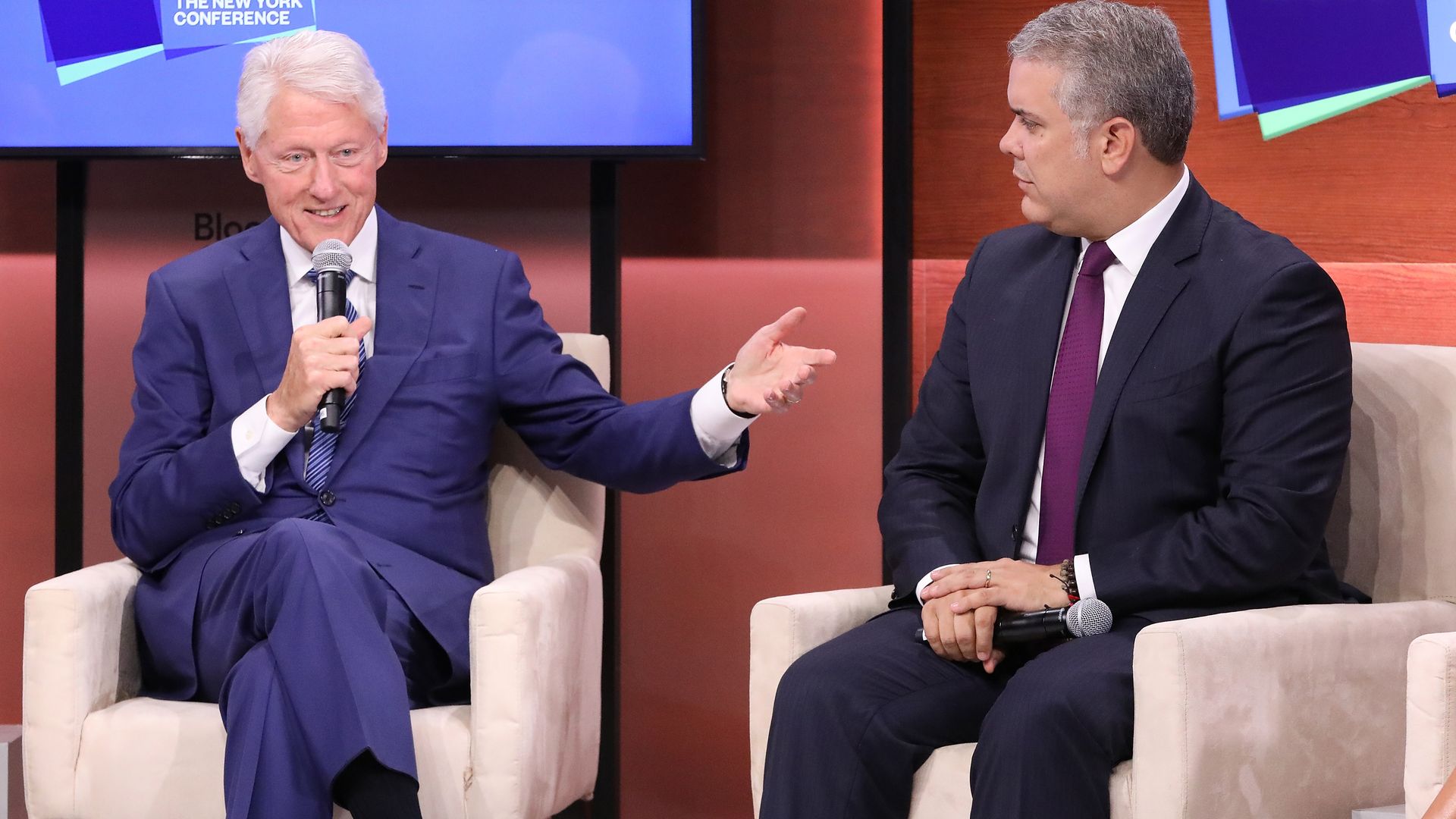 1. The gap between the U.S. and Europe on Iran appeared to narrow slightly as France, Germany and the U.K. put out a statement blaming Iran for the Sept. 14 attacks on Saudi oil facilities.
Despite the urging of French President Emmanuel Macron, Iranian President Hassan Rouhani refused to entertain a potential summit with Trump.
Trump accused Iran of "bloodlust" during his UN address but didn't use the platform to rally any sort of military response. Secretary of State Mike Pompeo unveiled new sanctions and continued to call the attack an "act of war."
2. Chinese President Xi Jinping was a no-show, but Beijing has been expanding its UN footprint as Trump cuts back, writes Alex Kliment of GZERO Media:
China's leaders view the UN as an important vehicle for expanding China's global economic and strategic role, particularly in the developing countries that depend most on the UN's services.
That's why Beijing is now the UN's second-largest funder, accounting for 12% of the UN budget, up from just 1% 20 years ago.
China is also the No. 2 financial supporter of peacekeeping operations, and Beijing's 2,500 peacekeepers are more than the other 4 permanent Security Council members contribute, combined. In 1990, China offered 5 troops.
3. One feel-good story from yesterday's Bloomberg Global Business Forum:
Colombian President Iván Duque shared a stage with Bill Clinton and became emotional as he told the former president how much Plan Colombia — a U.S. aid program signed into law by Clinton in 2000 — meant to his country.
Clinton said his foundation would be investing in the area of Colombia hit hardest by the Venezuelan refugee crisis.
3. Data du jour: The world likes the UN
The UN gets net-positive reviews in 29 of 32 countries surveyed by Pew (not counting "don't know" responses), with the exceptions being Israel, Tunisia and Russia.
The U.S. view:
59% of Americans have "favorable" views compared to 33% "unfavorable" — but that masks a growing partisan divide.
Just 36% of Republicans view the UN favorably, less than half the proportion of Democrats (77%) and the lowest since the survey began in 1990. At that time, the two parties were essentially aligned in their support for the global body.
For both parties, views of the UN were quite positive through 2001 and fell during the Bush administration before rebounding under Barack Obama. But the gap between the parties continued to widen all the while.
4. Europe news roundup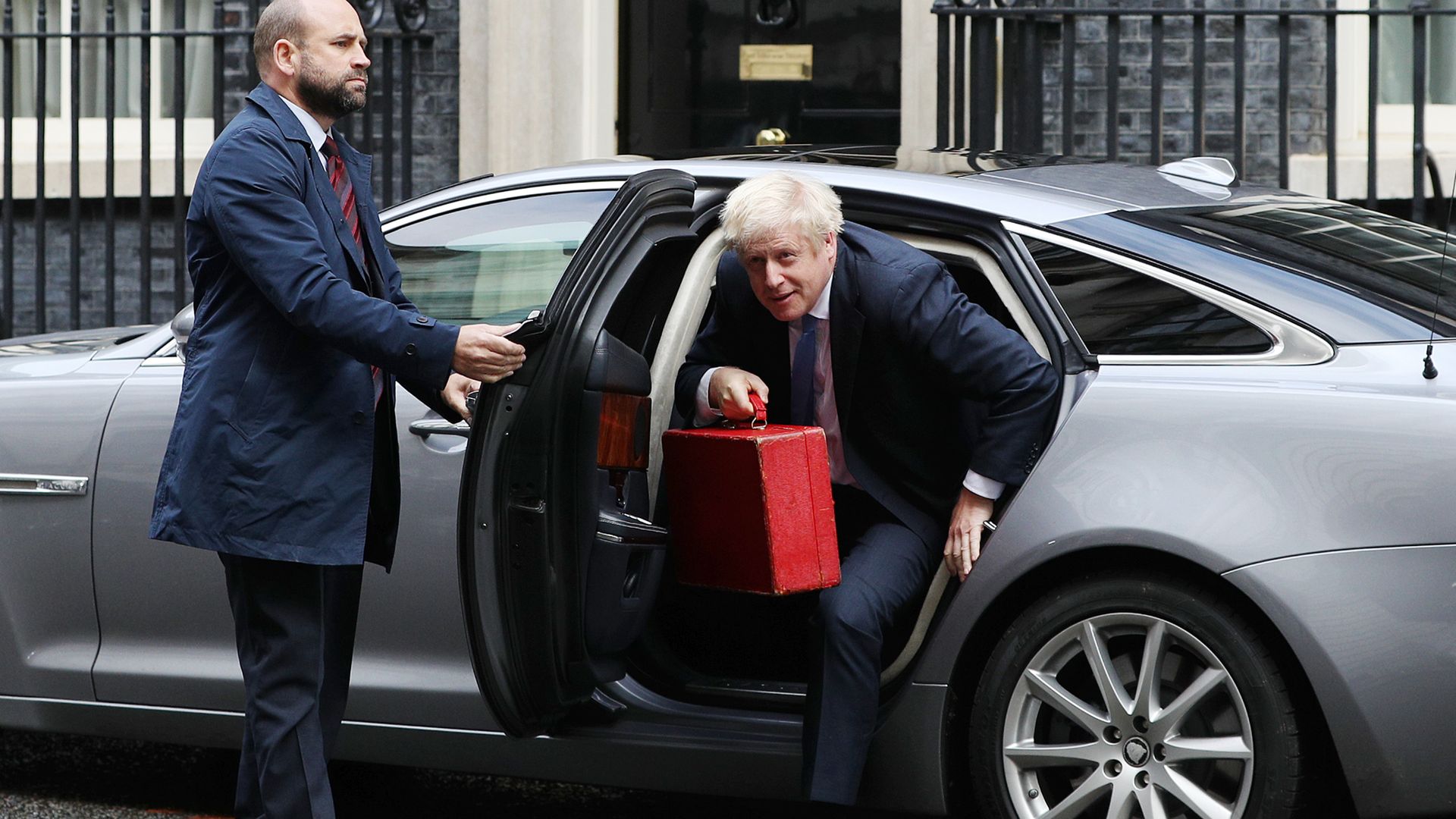 1. The U.K.'s supreme court ruled Prime Minister Boris Johnson misled the queen when he sought her approval to suspend Parliament, rendering that suspension "void."
That unprecedented intervention sent members back into the House of Commons and forced Johnson to return from the UN to address them.
He stirred outrage by dismissing as "humbug" the idea his language about political opponents ("betrayal," "surrender") could fuel violence, and by claiming the best way to honor Jo Cox — a Labour MP and opponent of Brexit who was murdered days before the 2016 referendum — would be to "get Brexit done."
He still claims he'll deliver Brexit on Oct. 31 despite a law that says he must seek an extension to the deadline absent a deal. His opponents fear he's searching for a legal loophole.
2. Four months after he was ousted as Austria's chancellor, 33-year-old Sebastian Kurz is set to be returned to power in Sunday's election.
Flashback: Kurz's coalition with the far-right Freedom Party collapsed when video emerged of that party's leader "promising state contracts to a woman posing as the niece of a Russian oligarch in exchange for favourable press coverage," per the Economist.
Kurz lost a confidence vote after expelling the Freedom Party from government, but he remains popular.
His center-right Austrian People's Party looks set for a big plurality, but not a majority. The biggest question is which party he'll look to partner with this time.
3. Venezuela's Nicolás Maduro made a surprise trip to Russia yesterday to visit Vladimir Putin.
Why it matters: Moscow is clearly standing by its man despite warnings from Washington.
4. Jacques Chirac served as president of France from 1995 to 2007, championed the European Union and opposed the Iraq war. He died today at 86.
5. Asia: Fires and fury in Indonesia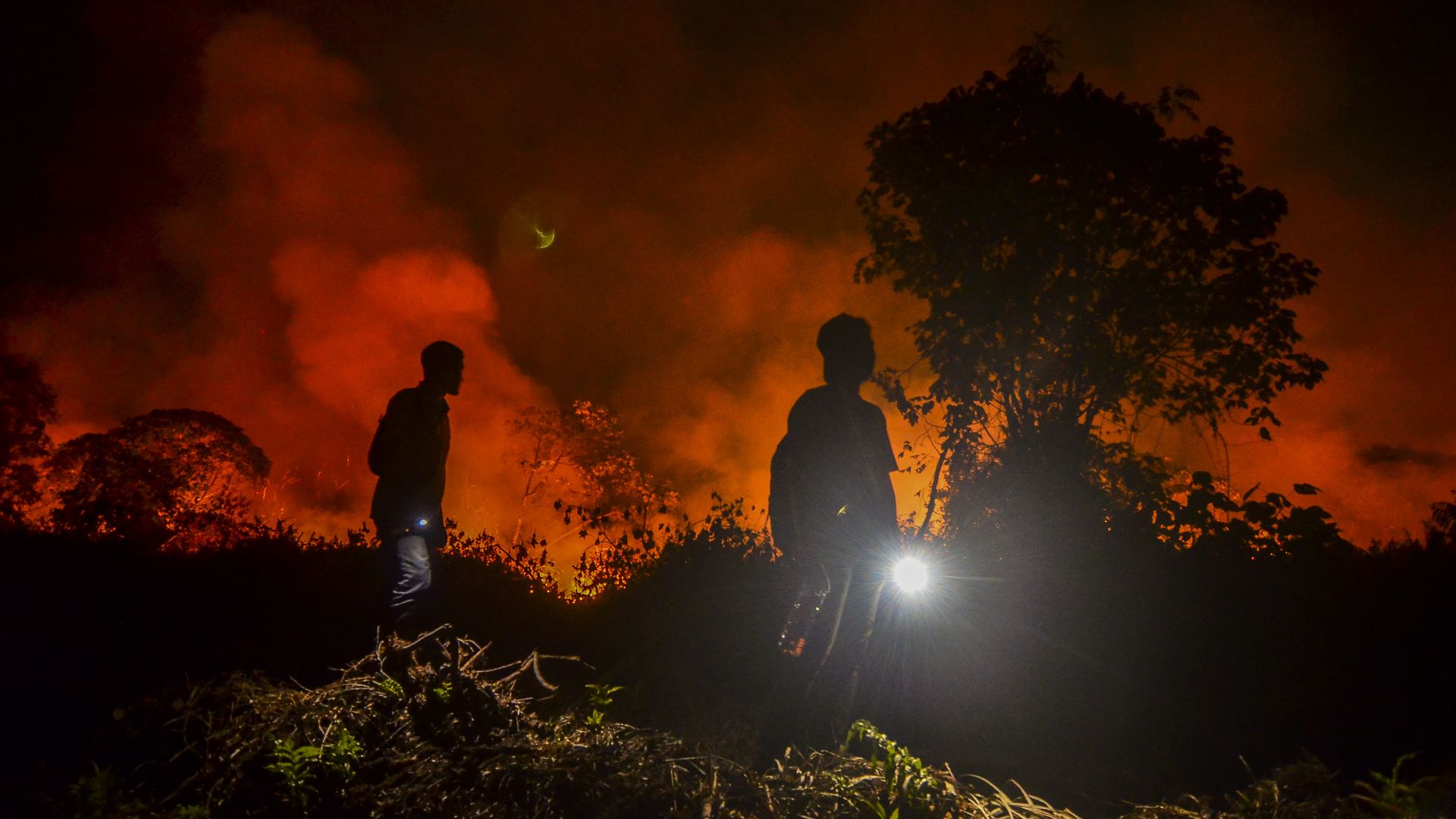 Slash-and-burn farming is to blame for many of the nearly 2,000 wildfires that have spread smoke over swathes of Indonesia and caused respiratory problems for at least 920,000 people, NYT reports.
Context: The government tends to ignore violations from palm oil and wood pulp producers who intentionally start the fires, but pressure is mounting on President Joko Widodo (Jokowi) to take action.
Jokowi was re-elected in April but his popularity has been sliding since he approved a law to defang an anti-corruption commission.
Student protestors filled the streets of Jakarta this week, "blocking traffic, pulling down fencing and torching a police post," the Times reports. Police responded with tear gas.
The students are urging Jokowi to rescind the law and reject a proposed overhaul of the criminal code backed by arch-conservative Islamists.
The big picture: Jokowi's image as a modernizing reformer is now undergoing a reevaluation.
"Maybe losing some trust of the public is not a big issue for Jokowi," pollster Djayadi Hanan told the Times, noting that the president is term-limited.
6. Where should we bury the dictator?
Spain's top court has ruled that the remains of Francisco Franco, Spain's longtime dictator, can be moved from a giant mausoleum in the Valley of the Fallen, outside Madrid.
"Franco's tomb attracts a smattering of his remaining supporters and fresh flowers are placed on his grave most days," per WSJ.
"We are the only democracy which has a dictator in a state mausoleum where he can be exalted," said Deputy Prime Minister Carmen Calvo, laying out the government's case for moving him.
Franco's grandchildren have fought the move, which has sparked a lively debate ahead of elections expected on Nov. 10. The far-right Vox party opposes Franco's reburial, while others argue the ruling Socialists should let the past lie.
Digging up dictators...
Josef Stalin's remains were entombed with Vladimir Lenin's in 1953, but during "de-Stalinization" 8 years later, they "were quietly transferred to a more modest resting place near the Kremlin" that remains "a site of pilgrimage for some die-hard communists," per France 24.
Romanian dictator Nicolae Ceausescu and his wife were killed by firing squad and buried in secret in 1989, before being exhumed in 2010 for DNA tests to confirm their identities. It was them, and they were reburied.
Saddam Hussein was executed in 2006 and "buried in a mausoleum he had built" in his hometown, near Tikrit. However "around 2014 [the tomb] was destroyed in mysterious circumstances," though the body may have been removed and its whereabouts are "a subject of much speculation."
7. Stories we're watching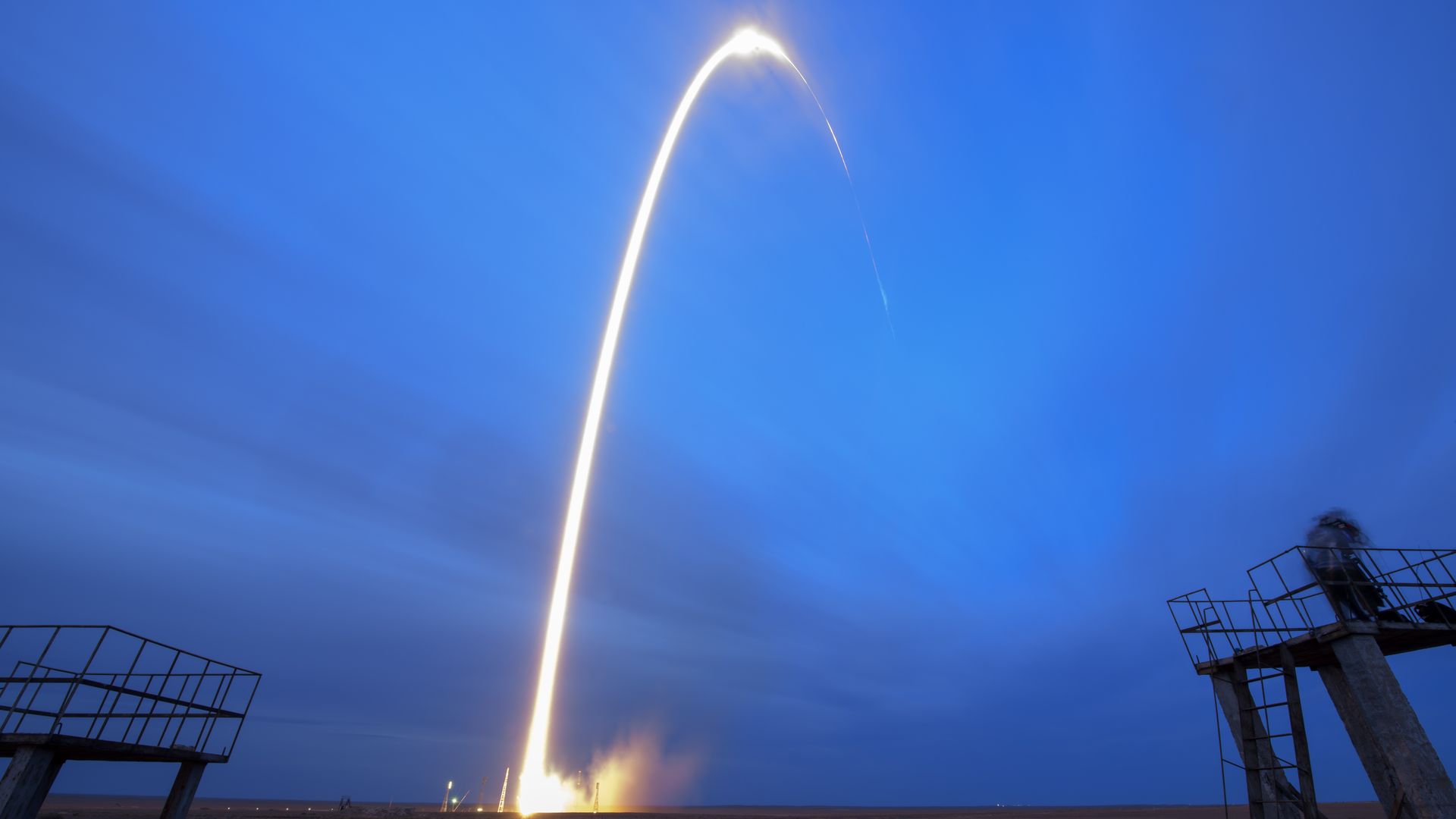 Quoted:
"A flawed electrical component used on two types of new nuclear weapons — a part valued at only about $5 — will require at least $725 million in fixes."
—
via Roll Call