Axios World
April 19, 2018
Welcome to Axios World, where two evenings a week we break down what you need to know about the big stories from around the world. Thanks for joining me! Tell your friends and colleagues to sign up here, and send tips and feedback to [email protected].
Chicago readers — you're invited to join Mike Allen on Monday for a conversation with Mayor Rahm Emanuel on how he is preparing Chicago for a season of unprecedented innovation and automation. It's free and open to the public — you just have to register here!
1 big thing: Trump and Kim's summit of surprises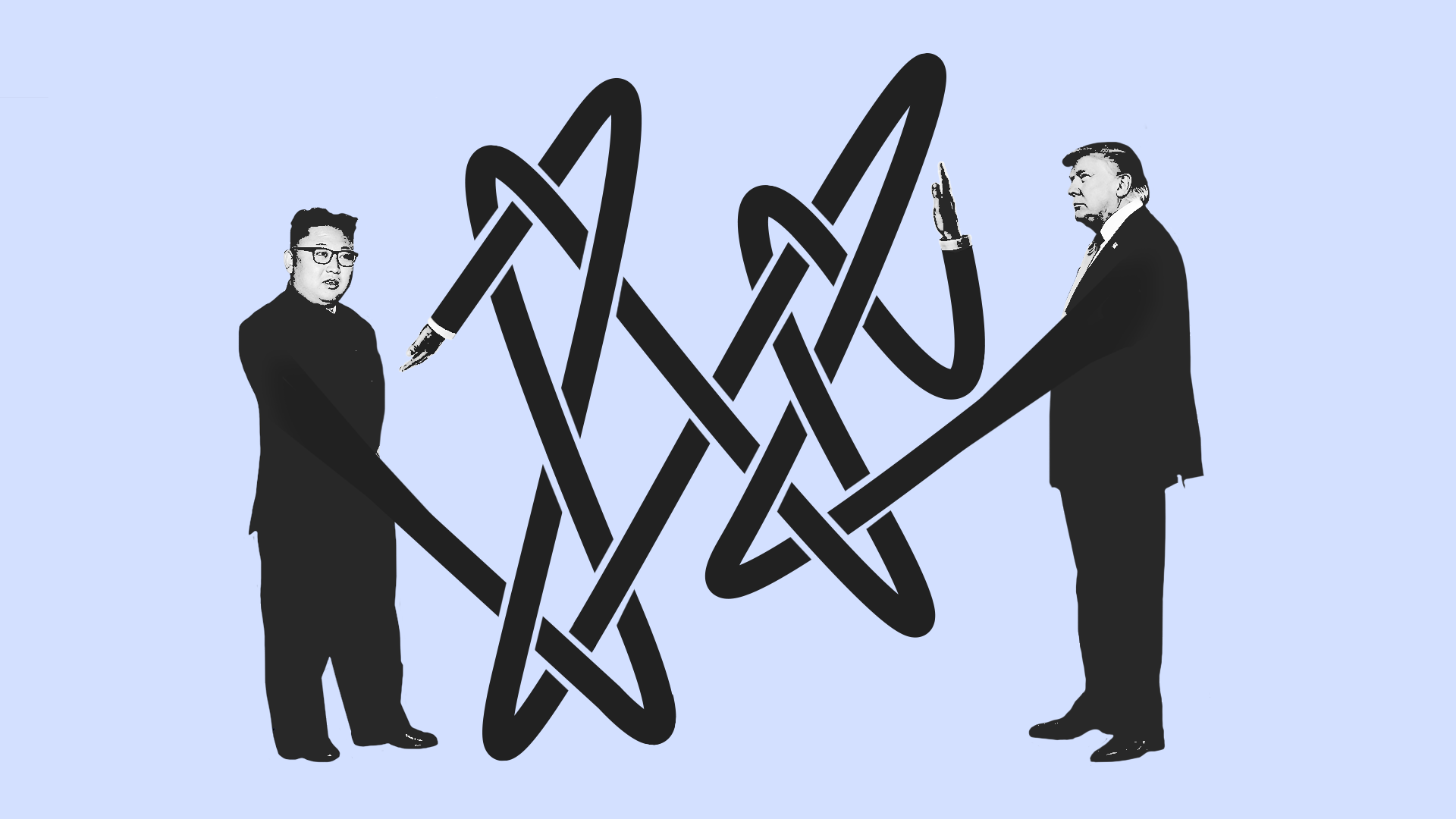 Mike Pompeo's secret visit to Pyongyang is the latest in a series of dramatic events in the run-up to the summit between President Trump and Kim Jong-un. It's almost certainly not the last.
Surprise #1: Trump accepts Kim's invitation
Trump stunned just about everyone on March 8 with his immediate acceptance of Kim's invitation to meet.
Between the lines: The news shocked the Japanese, as did the fact that South Korean officials announced the news from the White House.
Surprise #2: Kim rolls into Beijing
The Chinese had also been surprised by the news. 17 days later, an armored train arrived in Beijing and, after it departed, the Chinese confirmed that Kim Jong-un had been on board.
Between the lines: The Trump administration appeared "caught off guard" by Kim's visit to Beijing, "though not terribly surprised by the outcome," Chris Johnson, a former top CIA China analyst now at CSIS tells Axios. Press Secretary Sarah Sanders said Chinese officials briefed the White House — after the visit.
Surprise #3: CIA chief heads to Pyongyang
The Washington Post reported Tuesday that the CIA Director and Secretary of State-designate was dispatched to Pyongyang on Easter weekend to meet with Kim. The news was leaked to bolster Pompeo's standing ahead of his confirmation battle, Politico reports and Axios' Jonathan Swan has confirmed.
Johnson says Pompeo's visit was likely motivated by the need "to verify at a very high level that denuclearization was on the table."
According to Jim Walsh, an international security expert at MIT who has taken part in previous negotiations with North Korea, "each side would have gotten some idea of what the other side wants," without tipping their hands on negotiations.
Between the lines:
"It's not the first time the U.S. has done this," says Yuki Tatsumi, a former Japanese diplomat now at the Stimson Center, noting that Henry Kissinger, for example, made secret trips to China during the Nixon administration.
This time was different, though, as most steps in this process have been. "You can have a secret meeting, but if it's a secret meeting you don't talk about it afterwards," Walsh says.
The White House and State Department wouldn't say whether there was any coordination with Tokyo or Seoul ahead of Pompeo's trip. The news certainly didn't reach some diplomats in D.C., who were sent scrambling by the news.
If there was any coordination, Tatsumi says, it was probably with South Korean intelligence. As for the Chinese, Johnson says, "I would highly doubt they were consulted, but I'm sure they were informed," by the North Koreans, probably shortly before Pompeo's arrival.
The big picture: "Part of this is normal, but we've got a wacky situation here," Walsh says. When it comes time to present a "final package," he adds, "surprises won't fly."
2. Expert Voices: The Pompeo leak could backfire
Joel Rubin, president of the Washington Strategy Group and a former Deputy Assistant Secretary of State, writes:
"Even if the leak of Pompeo's trip helps overcome Democratic opposition to Pompeo's nomination as Secretary of State and growing international anxiety about American preparation for the North Korea negotiations, it may turn out to have been an act of desperation that undermines larger strategic objectives."
"Trump's leak has now squandered the discreet diplomacy Pompeo was engaged in, making a nuclear deal even harder to achieve. After all, the best American negotiations — Nixon's opening to China, Israeli-Egyptian peace, the restoration of ties to Cuba — made most of their progress in secret, away from the glare that shrinks the political space available for flexible compromise and decision-making."
Bonus: Kim's flight trouble
One problem with the summit planning process — Kim might not have a plane capable of taking him to far-away destinations:
"We used to make fun of what they have — it's old stuff…We would joke about their old Soviet planes," Sue Mi Terry, a former senior CIA analyst on Korean issues, told The Washington Post's David Nakamura.
One possible solution? Kim could borrow a larger aircraft "from Moscow, courtesy of Putin," Stephen Noerper, a former senior analyst at the State Department, tells Axios' Shannon Vavra.
Possible summit locations experts have floated to Shannon and me this week:
Europe: Stockholm, Helsinki, Oslo or Geneva.
Asia: Ulan Bator, Bangkok, Singapore or Beijing.
Situational awareness: "Kim Jong-un is no longer demanding that American troops be removed from South Korea as a condition for denuclearization, the South's president, Moon Jae-in, said Thursday," per NY Times.
3. Latin America: Cuba after the Castros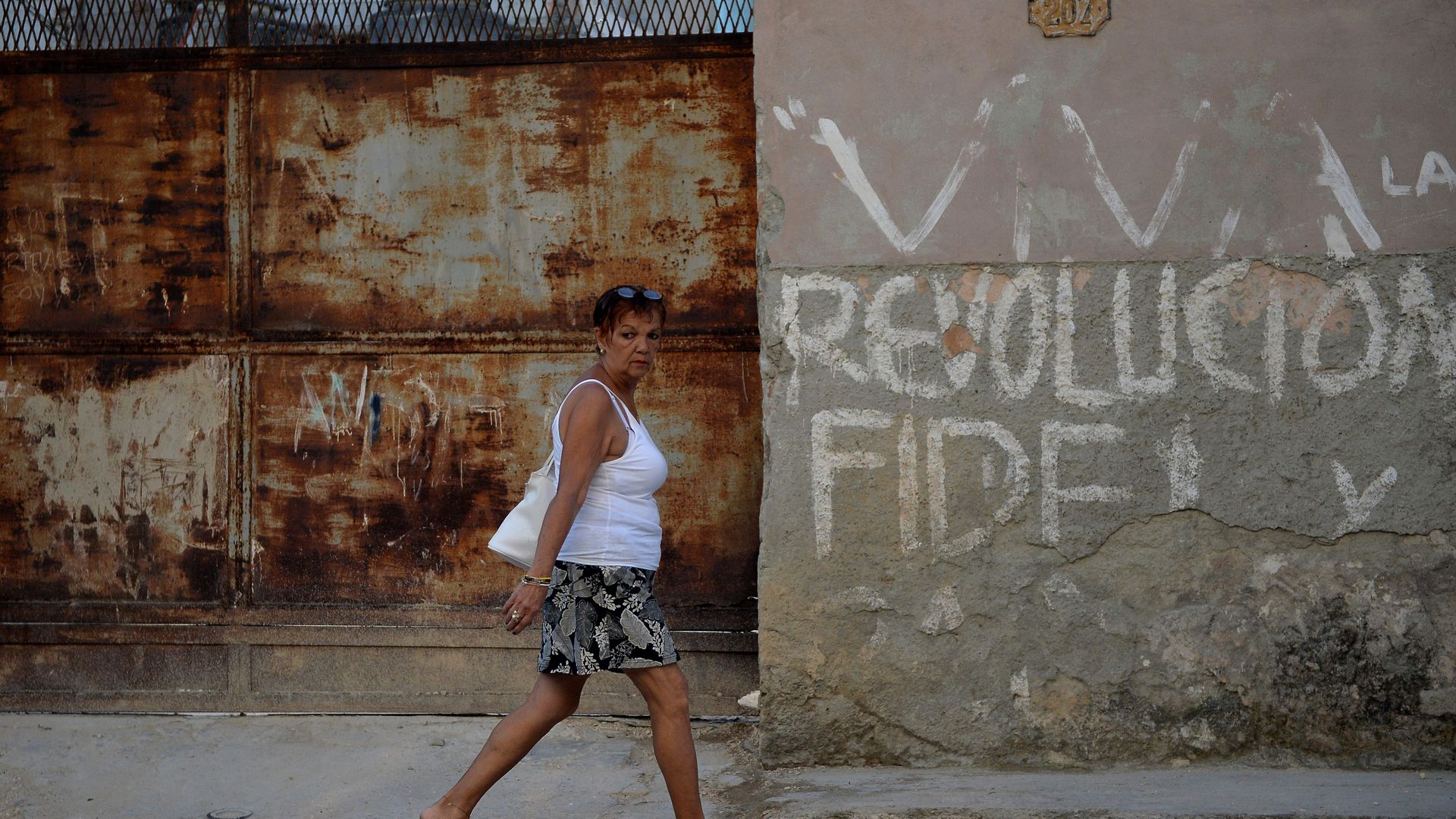 Miguel Díaz-Canel was sworn in as Cuba's president today, becoming the island's first non-Castro leader in six decades. Diaz-Canel is Raul Castro's hand-picked successor and, at 57, nearly 30 years his junior.
This move is "the centerpiece of an effort to ensure that the country's single-party system outlasts the aging revolutionaries who created it," per the AP.
"Cuban television announcers used buzzwords such as 'unity' and 'continuity' in their broadcasts. ... The message to the populace was clear: The end of an era with a Castro as head of state does not mean the end of Cuba's communist system," the Washington Post reports.
What to watch, from the Economist: "Mr Díaz-Canel, an engineer by training, has sent mixed signals about whether he is a reformer or a reactionary. Whatever his instincts may be, he will be influenced by forces that pull in opposite directions. On the one hand, the economy needs to be unshackled if it is to provide Cubans with better living standards. On the other, the Communist Party is loath to give up control, or to allow the rise of an elite that might compete with it."
4. China seeks trade war allies in Europe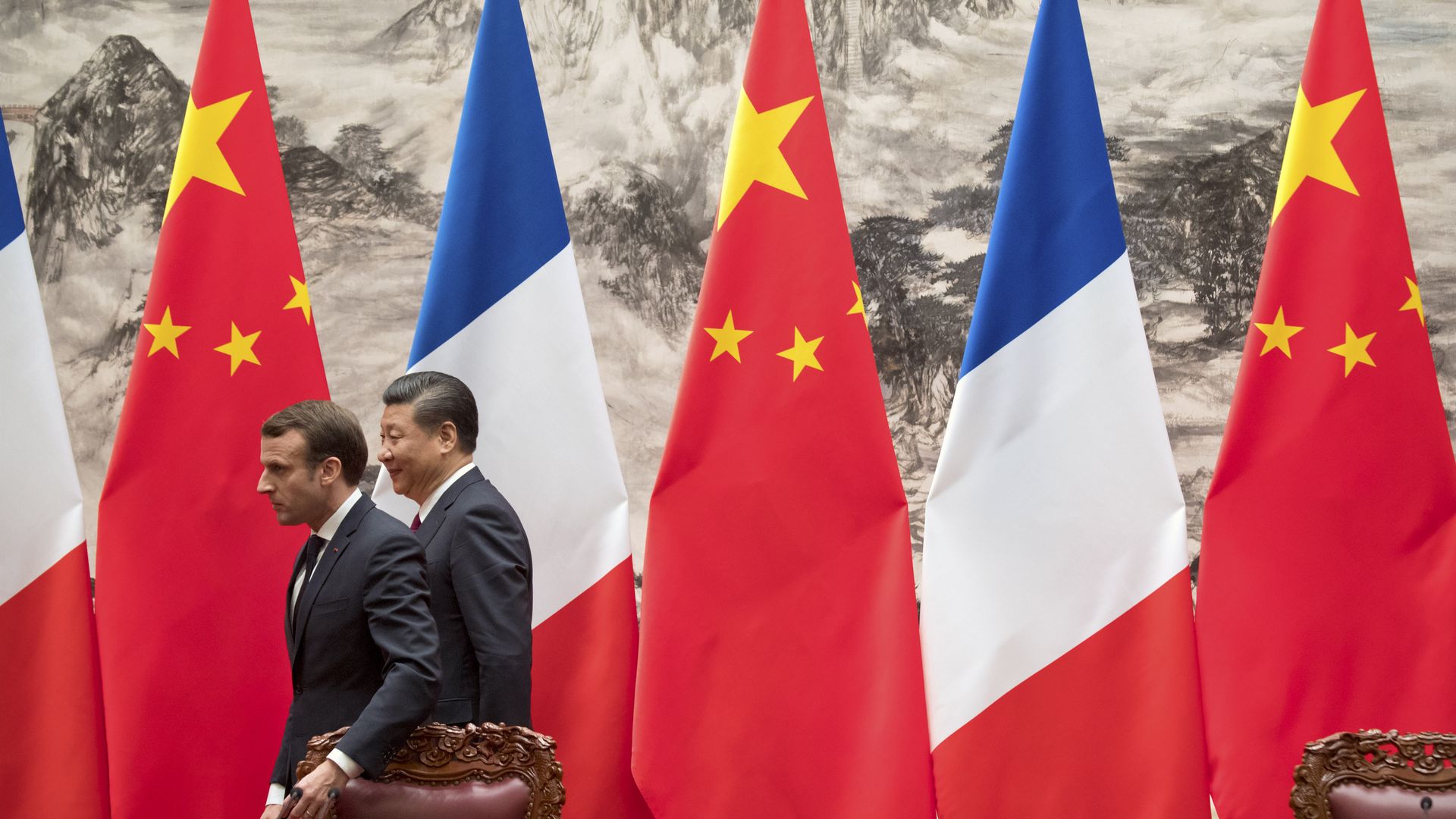 This week, Beijing's top trade official, Fu Ziying, met with several European ambassadors as trade disputes with the U.S. escalate, per Reuters.
While Beijing is courting the European Union for support in a trade war, European officials are sounding the alarm about China's ambitions in their countries, Axios' Erica Pandey writes.
The EU is Beijing's biggest trading partner, per the European Commission, and also the biggest investor in China.
That trade and investment relationship is strong enough that China can survive the loss of access to the U.S. market if the EU remains open for business, Yukon Huang, an expert on China's economy at the Carnegie Endowment for Peace, tells Erica.
Why it matters: If the U.S. starts closing off its market, Beijing needs the EU to remain neutral. But the Europeans are increasingly frustrated with China's behavior and wary of its ever-growing influence.
Go deeper: Read Erica's full piece.
5. Turkey: Why Erdogan is rushing into an election
Soner Cagaptay, fellow at the Washington Institute for Near East Policy and author of The New Sultan, gave me three reasons Turkish president Recep Tayyip Erdoğan is moving elections to this June, rather than next November.
The economy has performed well over the last year, but there are early signs it may be slowing down.
The military offensive in Afrin, Syria, has boosted Erdoğan's popularity, but the prospect of a violent insurgency or pressure from Russia to pull out mean "the shelf life is pretty short."
The opposition is divided, but Meral Aksener (or "she-wolf"), a hard-charging former cabinet minister, is providing a rare challenge from Erdoğan's right. "I think he wants to nip her in the bud," Cagaptay says.
The elections are to be held under a state of emergency, and Erdoğan will "make sure it's an uneven playing field," Cagaptay adds.
6. Asia: Worrying signs from Malaysia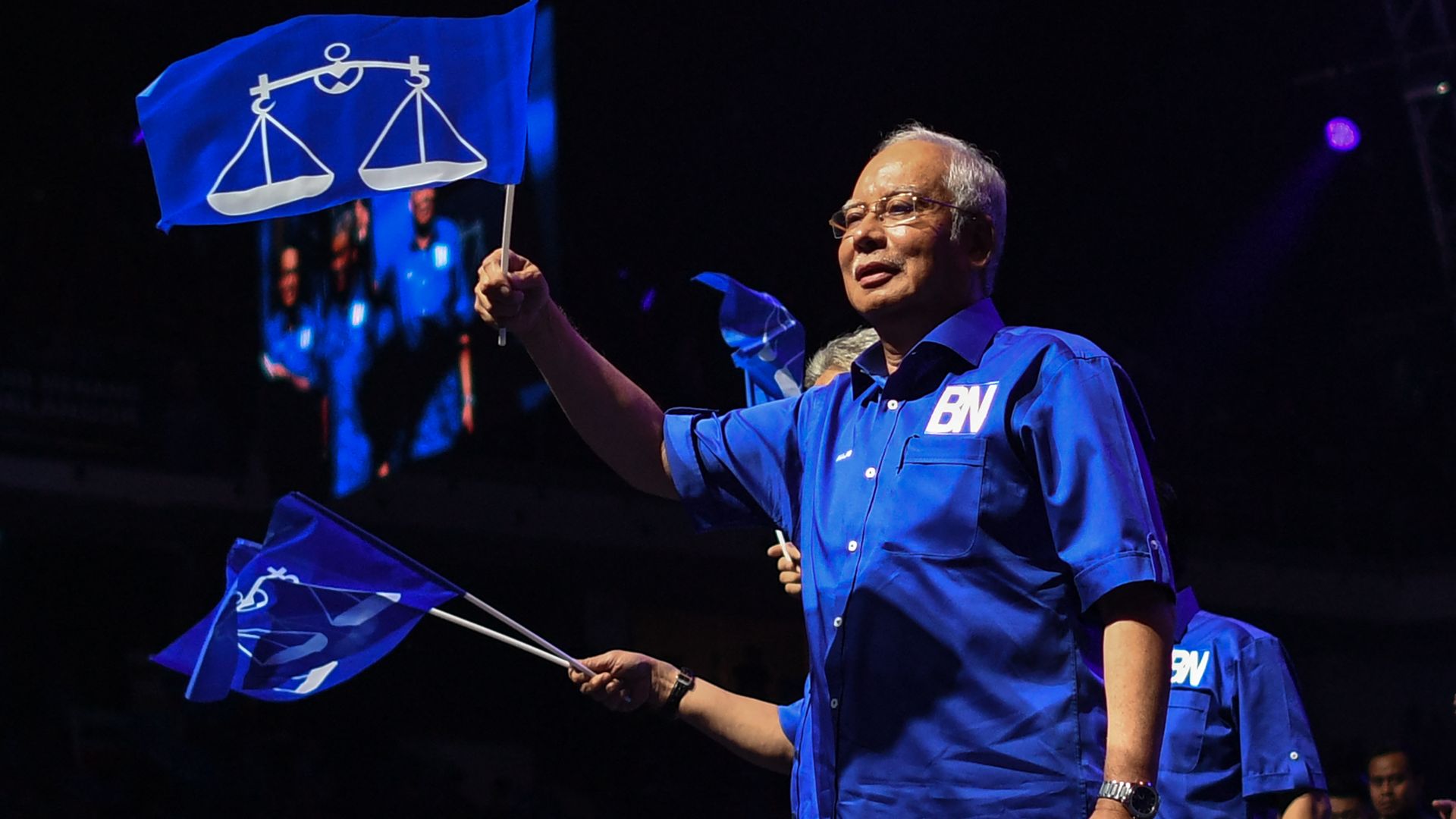 As Prime Minister Najib Razak seeks re-election despite his implication in a billion-dollar graft scandal, he's playing up Malaysia's ethnic divisions, Alex Kliment of GZERO Media writes in the latest edition of the Signal newsletter.
"Only gerrymandering helped Najib's UMNO party stay in power in 2013. This time around he's taking fewer chances. He chose an election date that trims the campaign season to barely a month, giving him maximal advantages."
"But most worryingly, he's pledging to extend affirmative action benefits for the country's disproportionately poor ethnic Malay majority, and implicitly stoking tensions with a relatively well-off Chinese minority. He has also courted a once-hostile hardline Islamist party in order to profit from the growing appeal of conservative Islam in some parts of the country."
What to watch for: "Malaysia's economic prosperity and relative peace have always been something of an example to its neighbors in Southeast Asia. But as nationalist and sectarian politics begin to stir elsewhere in the region — Indonesia in particular — Najib's victory may be a bellwether."
Go deeper: The Economist on "Why South Asia's majorities act like persecuted minorities"
7. Stories we're watching
Quoted:
"If the meeting, when I'm there, is not fruitful, I will respectfully leave the meeting."
— President Trump on meeting Kim Jong-un
Thanks for reading, and see you Monday evening!