Welcome back to Axios World. Please tell your friends and colleagues to sign up, and I'd love your tips and feedback: [email protected].
Tonight's Smart Brevity count is 1,366 words (~5 minute read).
Situational awareness: I'm looking forward to a big Axios foreign policy event tomorrow at 8am.
Mike Allen will sit down with Brian Hook, U.S. special rep. for Iran; Sen. Tom Cotton; Michèle Flournoy, former undersecretary of defense; and Susan Lund of McKinsey Global Institute.
Please join us if you're in the DC area. RSVP here
1 big thing: Defending the indefensible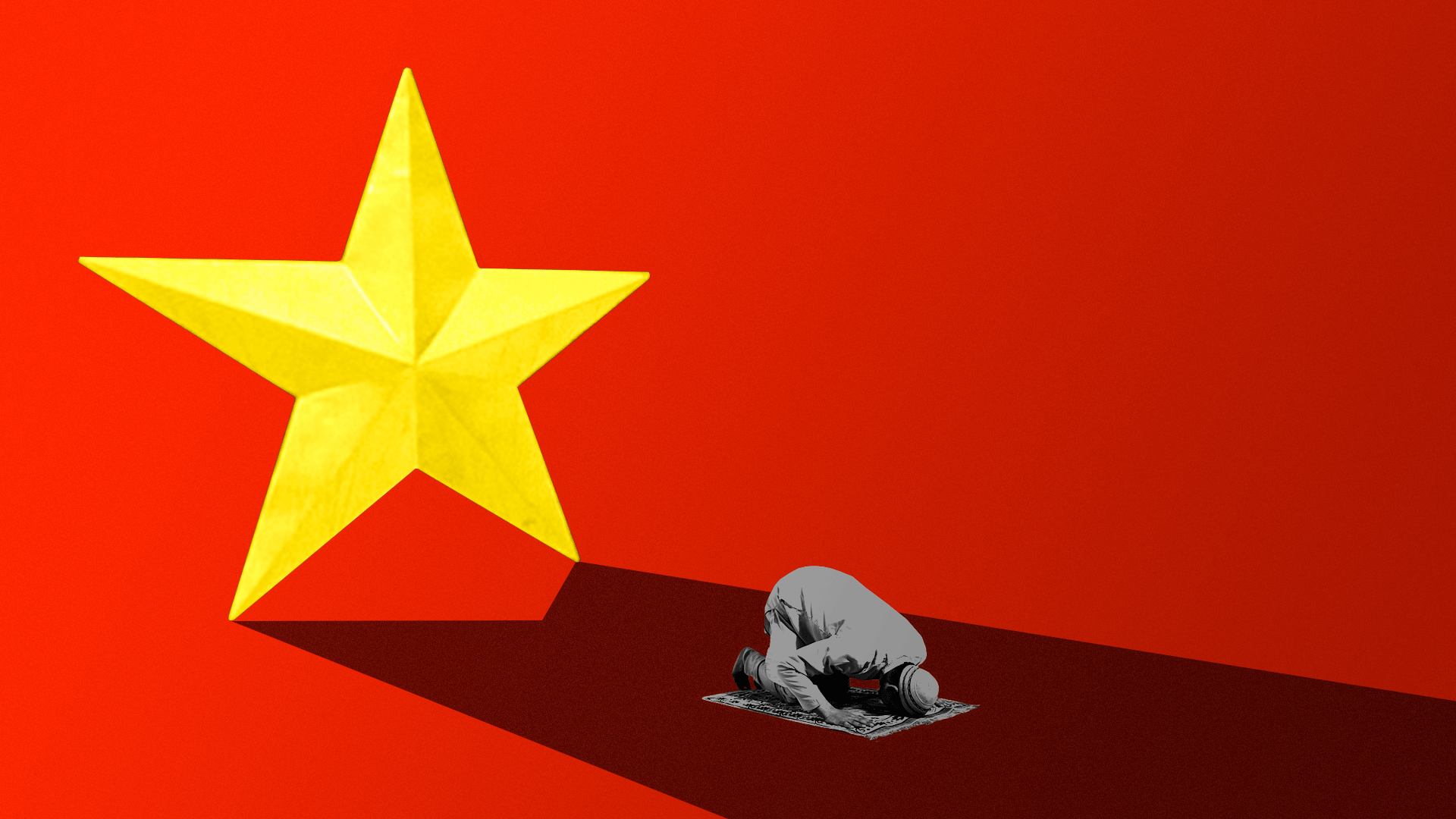 China has enlisted some of the world's foremost human rights abusers to defend its mass detention of more than 1 million Muslims.
Why it matters: A letter supporting China — with signatures from Saudi Arabia, Russia, North Korea and 34 other mostly authoritarian states — comes after 22 countries formally condemned abuses in the Xinjiang region. It reveals growing frustration and defensiveness over the issue from Beijing, says Sophie Richardson, China director for Human Rights Watch.
From the letter: "We express our firm opposition to… politicizing human rights issues, by naming and shaming, and by publicly exerting pressures on other countries. We commend China's remarkable achievements in the field of human rights."
The letter also claims China's policies brought "safety and security" and "a stronger sense of happiness" to Xinjiang, and lauds the commitment from China (which keeps the population of Xinjiang under strict surveillance and aggressively restricts journalists' access) to "openness and transparency."
Between the lines: "What surprises me is that they don't see just what damage it does to their own credibility to draft a self-justifying letter about human rights that's signed by North Korea," Richardson says.
The big picture: An estimated 1 million to 2 million people in Xinjiang, most of them Uighur Muslims, are held in detention camps that activists say are designed to erase the Uighur identity and instill fear and obedience to the Communist Party.
China at first denied that the camps existed. When that became untenable, Beijing claimed they were voluntary job-training centers designed to root out extremism.
The reality exposed by journalists, NGOs and former detainees includes mass surveillance, arbitrary detentions, brainwashing and even torture.
Where things stand: The general response from countries and corporations over the past 2 years has been an uncomfortable silence. That makes the recent criticism at the U.N. significant, Richardson says.
"The Chinese leadership has been given plenty of reason to believe it will be held to a different standard than everybody else," she says.
The message from the countries that have spoken out is, "'You're big, you're powerful, you'll retaliate, but we're still going to hold you to the same standard.'"
What to watch: Much of the world sits in the middle, neither condemning nor defending China. That includes big majority-Muslim countries like Indonesia, Malaysia and Turkey; European countries including Italy; and Asian powers like India.
The bottom line: China has showed it can rally support, or at the very least silence, from dozens of countries who care more about its checkbook than its human rights record. But that hasn't made this issue go away.
2. Where the world stands
Joined joint statement criticizing China: Australia, Austria, Belgium, Canada, Denmark, Estonia, Finland, France, Germany, Iceland, Ireland, Japan, Latvia, Lithuania, Luxembourg, Netherlands, New Zealand, Norway, Spain, Sweden, Switzerland, U.K..
Signed letter defending China: Algeria, Angola, Belarus, Burkina Faso, Burundi, Comoros, Republic of the Congo, Democratic Republic of the Congo, Cuba, North Korea, Eritrea, Gabon, Laos, Myanmar, Nigeria, Philippines, Russia, Somalia, South Sudan, Syria, Tajikistan, Venezuela, Zimbabwe, Saudi Arabia, Pakistan, Egypt, Togo, Cambodia, Oman, Qatar, UAE, Bahrain, Sudan, Turkmenistan, Kuwait, Cameroon, Bolivia.
Worth noting: The U.S. has repeatedly criticized China's actions, but was not party to the statement at the U.N. Human Rights Council.
3. 2020: Leaders would leave embassy in Jerusalem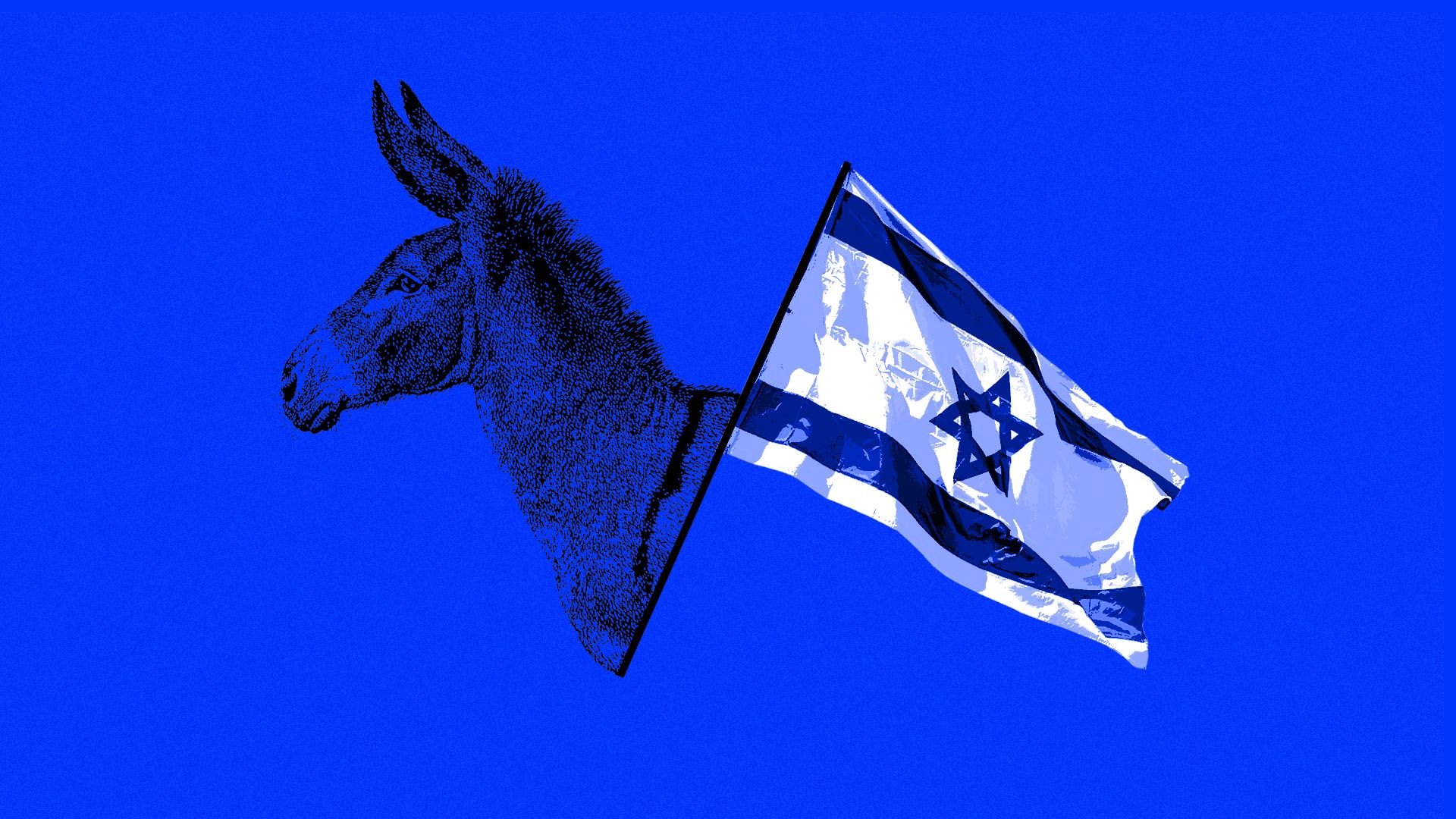 The 2020 Democratic front-runners have accepted President Trump's Jerusalem embassy move, Axios' Alayna Treene reports.
The bottom line: Over the last week, Axios reached out to all of the top tier candidates, and not one of them said they'd move the U.S. embassy back to Tel Aviv.
Former Vice President Joe Biden, Sens. Cory Booker, Amy Klobuchar and Kirsten Gillibrand — as well as former Rep. Beto O'Rourke and Mayor Pete Buttigieg — said they wouldn't reverse Trump's decision.
Sens. Kamala Harris, Bernie Sanders and Elizabeth Warren, as well as Julián Castro, declined to take positions, despite having sharply criticized Trump at the time of the move.
But, but, but: The Democrats generally say they'd take a number of steps to re-establish diplomatic relations with, and resume funding to, the Palestinians.
4. Africa: The ballad of Bobi Wine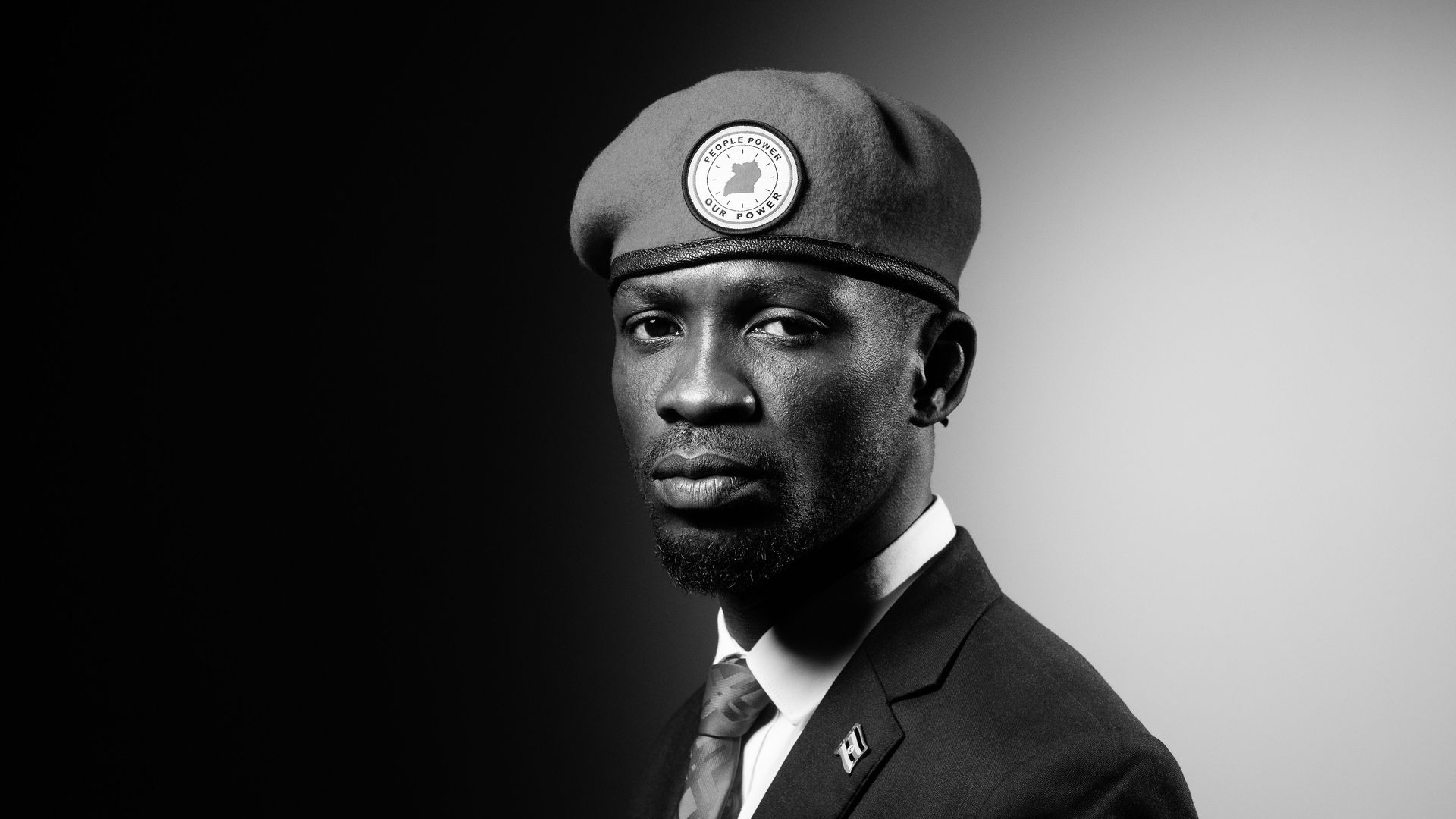 Bobi Wine, the pop star-turned-opposition icon, confirmed today that he'll challenge Yoweri Museveni for Uganda's presidency in 2021.
Why it matters: Wine, who was viciously beaten by soldiers last year and says Museveni's regime "wants me dead as soon as possible," told the AP: "there has never been a threat to this regime like the threat we pose to it today as a generation."
The FT's David Pilling spent a recent afternoon in the slum where Wine was raised. Some excerpts from his great piece:
"Wine's elevation to a symbol of Africa's rising generation is no small responsibility in a continent where the median age is 19, and where urban youth engender both a sense of optimism for an Africa on the move and impending catastrophe as they seek jobs and political agency in a region dominated by out-of-touch autocrats."
"Not a single person who passes fails to recognise him. Many approach shouting slogans, clenching their fist, shaking hands, requesting help or posing for selfies. At one point, a crowd hoists him in the air, bouncing him through the streets like an Indian godhead."
What to watch: "Assuming Wine is alive by 2021, I wonder how he can possibly prevail in an electoral system where intimidation and rigging have been rife. His answer is to get millions of young people to register so that, he hopes, victory will be so decisive Museveni's resolve will crumble."
5. Global news roundup
1. Turkey has received "the first group of equipment" from a Russian S-400 air defense system despite warnings from the U.S. and other NATO allies who say the system could compromise the alliance's security.
Between the lines: "Turkey sees the balance of power shifting away from Europe and the U.S. and envisions itself as a more independent actor in a changing global order," two senior Turkish officials tell Bloomberg.
"Turkey's government expects President Donald Trump to block or dilute any harsh U.S. sanctions response to the S-400 purchase, according to the officials, who are involved in planning defense and foreign policy."
"They also said that Turkey was too vital to U.S. security interests, and too important to Europe as a potential gateway to millions of refugees, for the West to risk forcing a complete break."
2. India's government wants to extend to the rest of the country a "Kafkaesque" system that requires residents of Assam to prove their citizenship, the Economist reports.
"Billed as a scientific method for sorting pukka Indians from a suspected mass of unwanted Bangladeshi intruders, the seemingly banal administrative procedure has instead encoiled millions of people in a cruelly absurdist game."
"Muslims... fear that they may find themselves, as in Assam, disproportionately sifted into the reject bin." Go deeper.
3. Eduardo Bolsonaro is the son of Brazil's president, a congressman, an ally of Steve Bannon's and a vocal Trump backer. He may soon be Brazil's ambassador to Washington.
6. Growing coffee for peanuts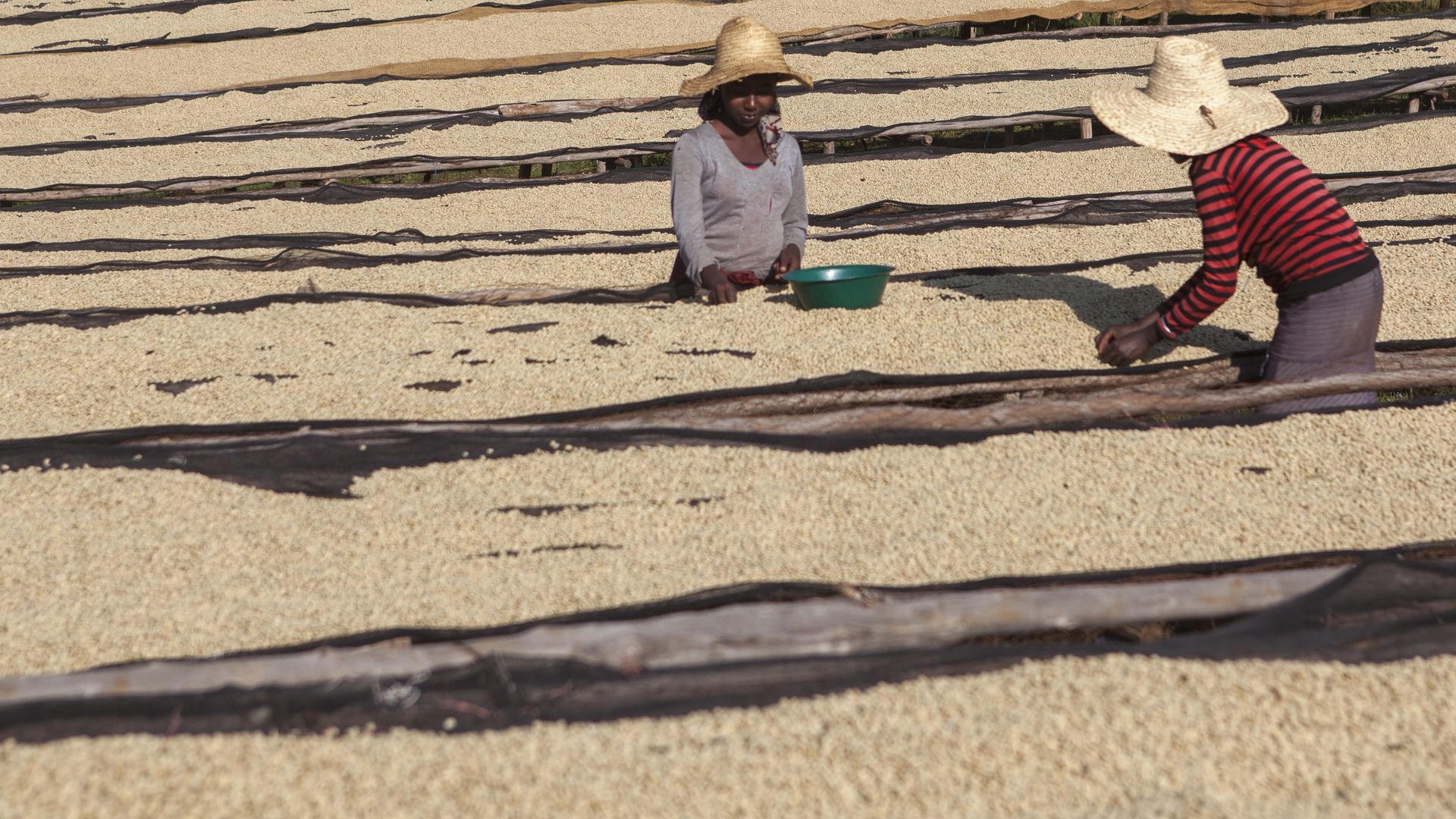 "By one measure, coffee has rarely had a better day," begins a fascinating piece from Axios' Steve LeVine in his Future newsletter:
It is the beverage fashion of choice, conferring class, cachet and cool on its drinkers and leading to chronic lines at cafes in country after country.
But if you are growing the beans, it is a time of want, with prices at 14-year lows and farmers leaving the business in droves.
In May, the price of beans plunged to 87 cents a pound, far below the approximately $1.20 price of production, though it has since risen to $1.06. Weighing on the price continues to be oversupply, particularly from Brazil and Vietnam, the biggest producers.
"The tragedy is that even though we are paying $5 for Starbucks, this is not trickling down to the producer. If a more equitable mode of production doesn't emerge, I don't know what the future of coffee is," Carmen Kordick, author of "The Saints of Progress," tells Steve.
What to watch: Jonathan Morris, author of "Coffee: A global history," says people in places that are not currently quaffing down coffee need to start. He singles out China, India, Vietnam, and much of Africa.
7. Stories we're watching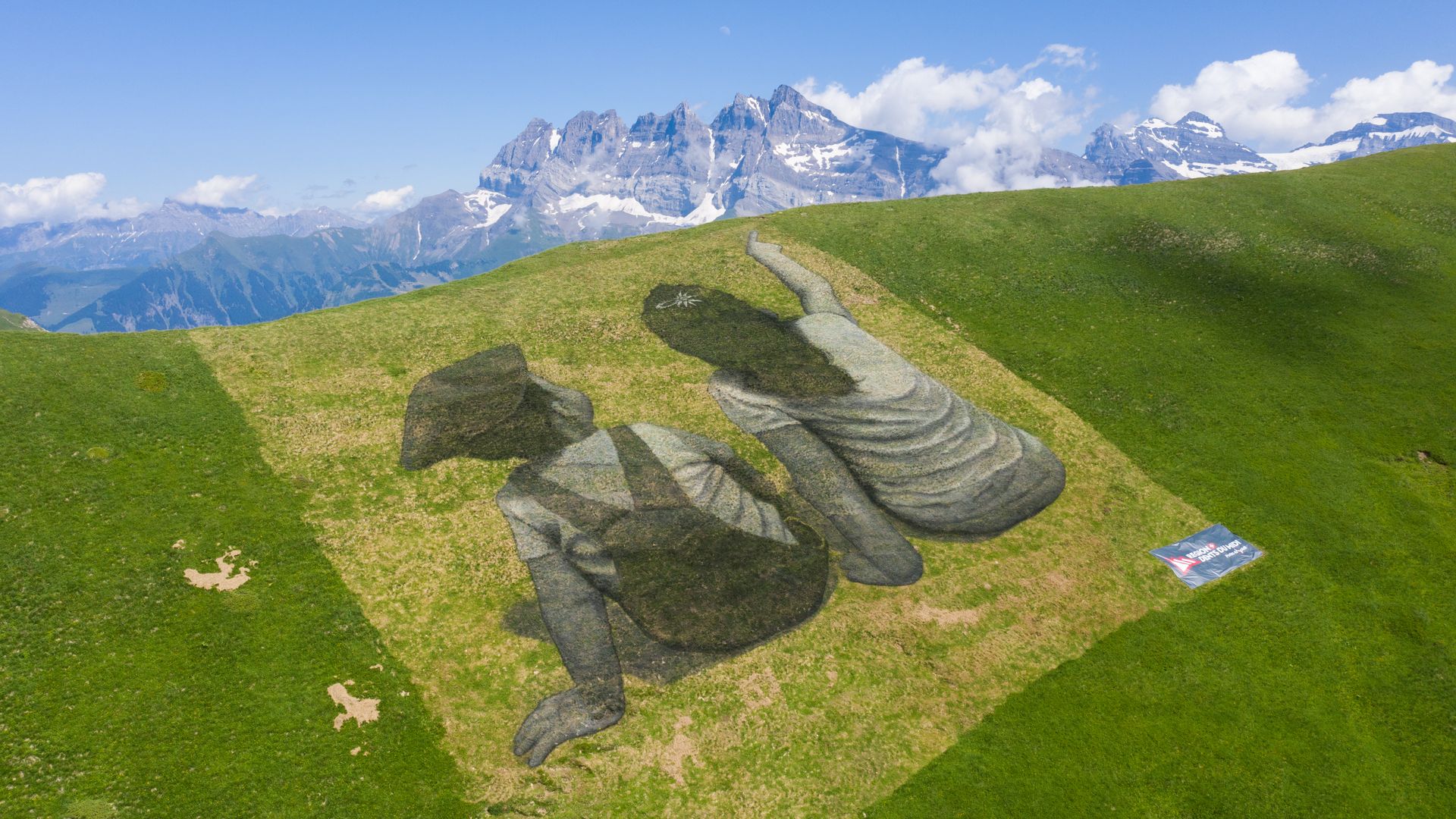 Quoted:
"On the 17th day of December, 1951, at Wilmslow, being a male person, committed an act of gross indecency..."
— From the charges against Alan Turing, two years prior to his death.
"Alan Turing's pioneering work in mathematics and computer science played a crucial part in ending the Second World War. It is only fitting that we remember his legacy and the brilliant contribution LGBT people have made to our country on the new £50 note."
— PM Theresa May, today.
Read more
.
Thanks for reading — see you Thursday evening