Axios What's Next
November 19, 2021
Good morning! Today we tell you about a fledgling (pardon the pun) delivery service in which drones plop your stuff in your yard within 30 minutes of your order. {Those of us who live in Manhattan high rises want to know when we get equal time...}
Meanwhile, please keep sending us your take on "What's Next." We'll be publishing a fresh crop of reader photos in the days ahead:

[email protected]

.
Today's Smart Brevity count: 1,045 ... 4 minutes.
1 big thing: A milestone in delivery by drone
Starting today, drones shaped like miniature airplanes will drop packages of 4 pounds or less in customers' yards when they order from a Walmart Neighborhood Market in Northwest Arkansas, Worth Sparkman of Axios NW Arkansas reports.
Why it matters: The era of ubiquitous delivery by drone is inching forward, with scattered pilot programs involving pizzas and other light shipments — and the imprimatur of Walmart on this service is a big deal.
Driving the news: Walmart and its partner, the drone-maker Zipline, announced their new service yesterday. It will operate from a 25-foot takeoff and landing platform behind a Neighborhood Market in rural Pea Ridge, Arkansas, about 20 minutes from the retailer's home office.
The companies will use the results of the trial program to figure out how — or if — to expand the service to other markets.
The big picture: Customers increasingly expect to have their orders delivered as soon as possible, and the "last mile" persists as the thorniest issue. According to Deloitte, delivery-by-drone is estimated to be a $115 billion industry by 2035.
Zipline says its cute little aircraft can loft packages of about 4 pounds, and can get them to customers within 30 minutes of an order.
How it works: Customers within the service area place and schedule an online order — for now, nonprescription drugstore items and some types of (lightweight) food are allowed. A Walmart employee bundles it up and hands it off to a Zipline staffer.
Zipline preps and launches the drone, which drops the package with a biodegradable parachute. The drone returns to the platform for another order.
Officials told Axios that packages consistently land in an area the size of two parking spots.
What they're saying: Zipline COO Liam O'Connor told Axios that it could launch a drone from the platform every 90 seconds, potentially making hundreds of deliveries a day.
Editor's note: Reporter Worth Sparkman is a Walmart shareholder.
2. The pandemic's hit to business travel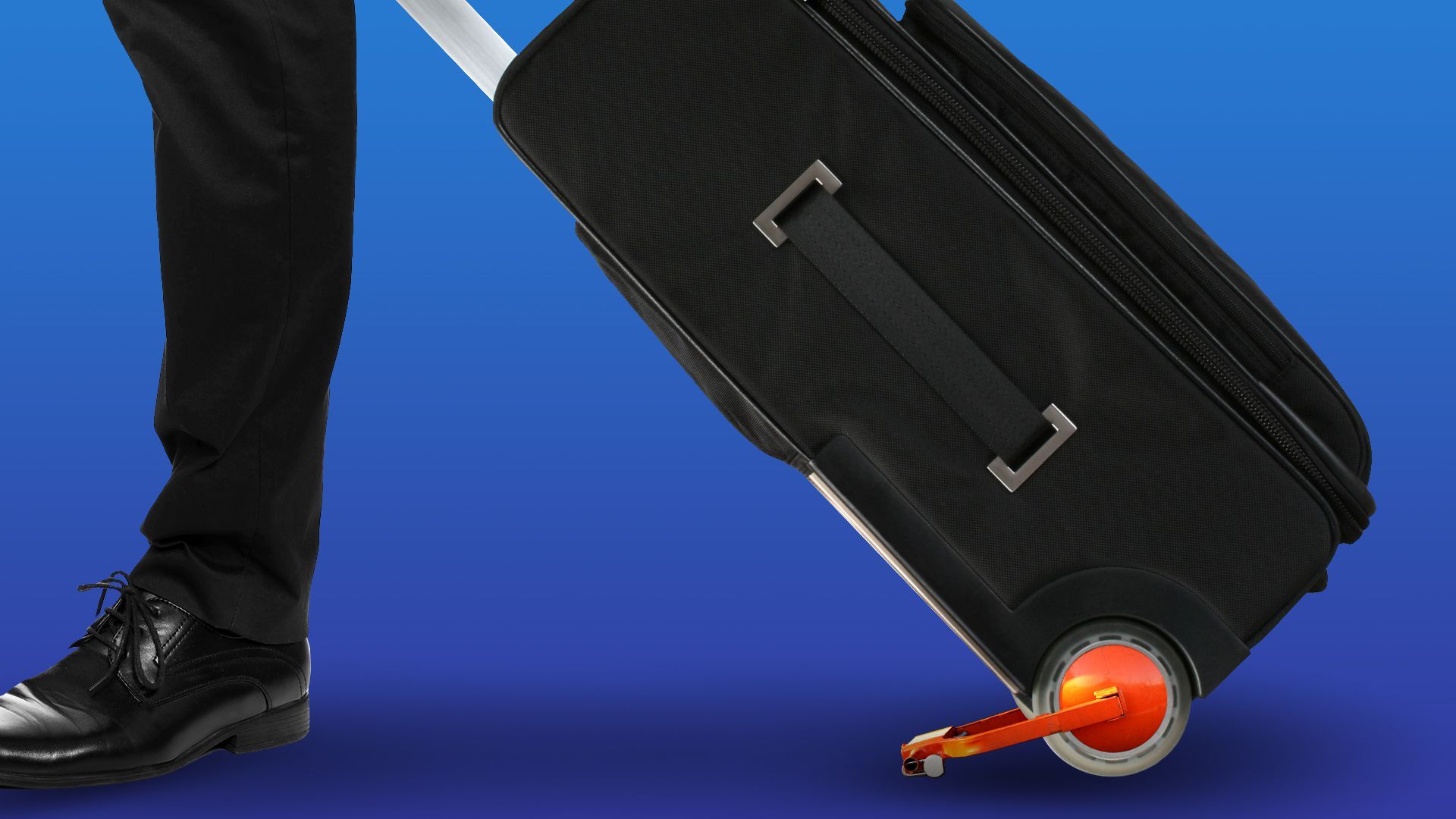 A staggering 39% of business travelers — those who used to travel for work at least three times a year pre-pandemic — say they'll never do it again, according to a new survey from Morning Consult.
Why it matters: Global business travel was a $1.5 trillion industry before the pandemic, Erica Pandey writes. If this decline in business travel holds, it'll be one of the most dramatic COVID effects on the economy.
The decrease will have ripple effects throughout the economy, including job losses in the transportation and hospitality industries and potentially higher fares for leisure travelers to make up for the revenue lost from business trips.
Just in 2020, U.S. companies' spending on travel dropped 71%, or $94 billion, per McKinsey. And it doesn't look like that spending will bounce back to the pre-pandemic normal, Morning Consult's travel and hospitality analyst Lindsey Roeschke notes.
Worth noting: Even as business travel is declining, travel for fun is having a post-pandemic renaissance. Some 46% of leisure travelers say they'll take their next trip within three months, and just 7% say they don't plan to travel ever again.
The bottom line: Some types of business trips — like sales pitches to clients and company retreats — will survive the pandemic.
But less essential travel is dying out as firms realize they can do business from a distance while cutting costs and slashing their carbon footprints.
3. Charted: How mayors want to fight climate change
Cities are on the front lines of the climate change fight — and they're about to get tens of billion of dollars in funding from the new infrastructure bill to do something about it.
The big picture: A new report from the U.S. Conference of Mayors shows what approaches city leaders might take to curb climate change at a local level, Erica writes.
Mayors' top choice to cut carbon emissions was to bring more electric vehicles to town.
Look for cities to add charging stations and start electrifying city vehicles to move toward this goal.
Cities are also focused on energy efficiency and alternative energy sources.
Some 43% of surveyed mayors say their cities already have comprehensive energy plans, and the rest say they plan to develop strategies within the next three years.
These plans include elements like building solar farms to move away from coal-based electricity and updating city facilities to reduce energy use altogether.
4. The Great Resignation hits the top jobs
CEOs, like the workforce at large, delayed their job quitting plans in the chaos of 2020, Axios business editor Kate Marino writes.
Now they're making up for lost time and are just as much a part of the Great Resignation as their employees, a report out this week from executive search firm Heidrick & Struggles shows.
Why it matters: The latest class of CEOs will help lead the world through a host of thorny modern issues — like cybersecurity, sustainability and digital transformation.
Driving the news: In the first half of 2021, 76 CEOs were appointed at the 1,095 largest public companies from 14 countries. That's a record for any six-month period since the report's authors began tracking.
What they found: The new top leaders are more likely than their predecessors to be women and to be from countries other than where the company is headquartered.
They're also more likely to have experience beyond the traditional CFO and COO feeder roles, in a sign that boards are willing to expand the definition of what qualifies a candidate for the role.
The bottom line: "The top job, like so many others, has been altered by the rapid changes that have taken place over the last 18 months," said Jeff Sanders, co-managing partner of the CEO & Board of Directors Practice at Heidrick & Struggles.
"[B]oards and organizations are taking a more expansive view in their CEO succession planning," he said.
5. 1 fun thing: Hot holiday gifts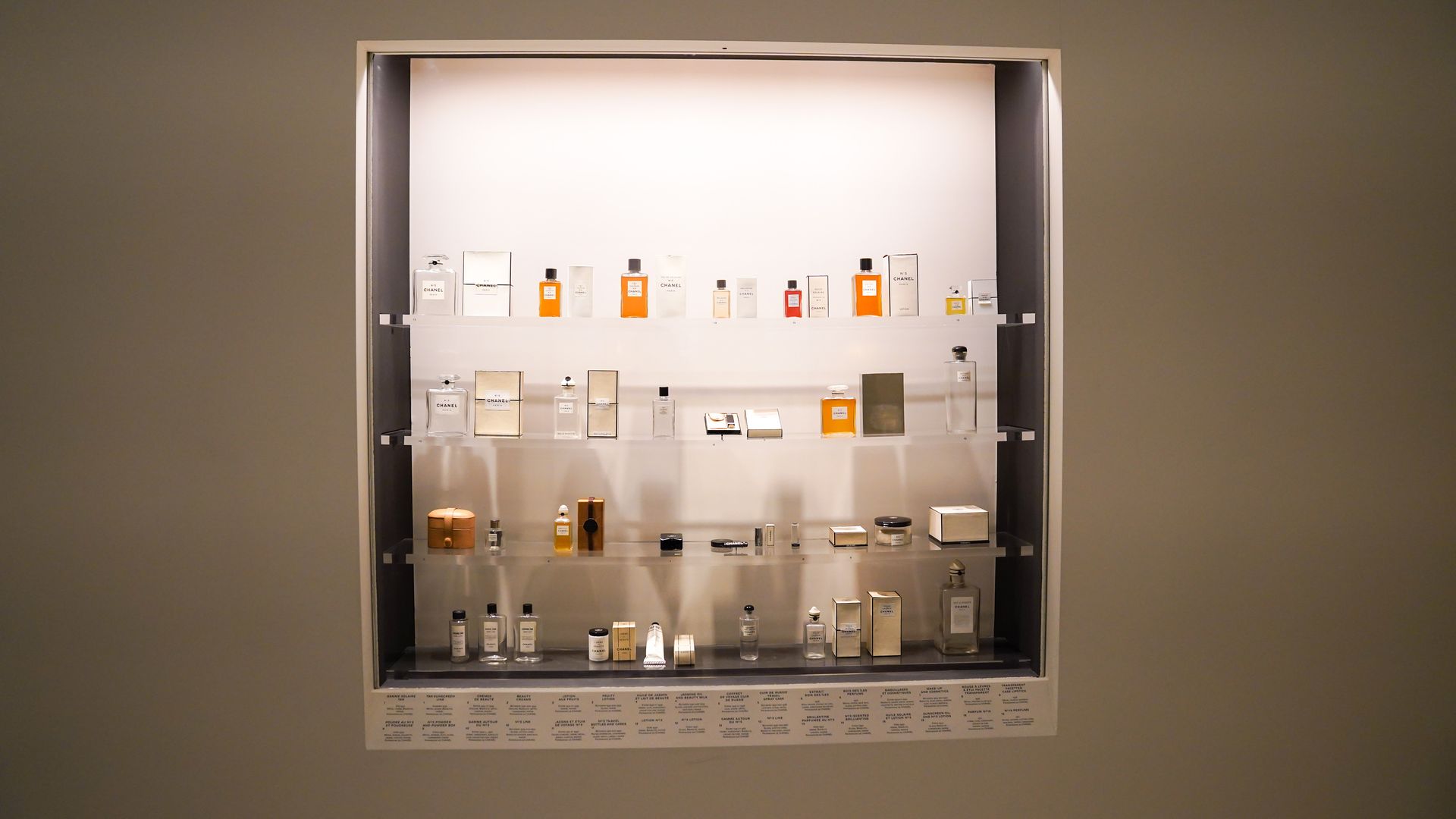 If you're looking for gift ideas this holiday season, maybe you'd like to be inspired by what others are thinking, Erica writes.
Here's what's on people's minds, per NBC's reporting on Google search data.
Searches for "wireless gaming headset" are up by 100% year-over-year as video games, e-sports and streaming continue gaining popularity.
Queries for the "best perfume" are also up about 40%.
And here's a sign of the times: Searches for "single player game" skyrocketed by 600% compared with last year. It seems like pandemic-era alone time isn't going away just yet.
Was this email forwarded to you? Get your daily dose of What's Next magic by signing up for our free newsletter here.