Axios What's Next
January 07, 2022
Good Friday morning! Today Erica Pandey reports on something we can all get behind: the end of long lines.
Plus, scroll down to meet high fashion's newest model. We think you might be familiar with her work.
See something interesting that speaks to the way we live, work, play and get around? Take a picture for our reader photo slot! Email:

[email protected]

.
Today's Smart Brevity count: 937 words ... 3½ minutes.
1 big thing: Tech is finally killing long lines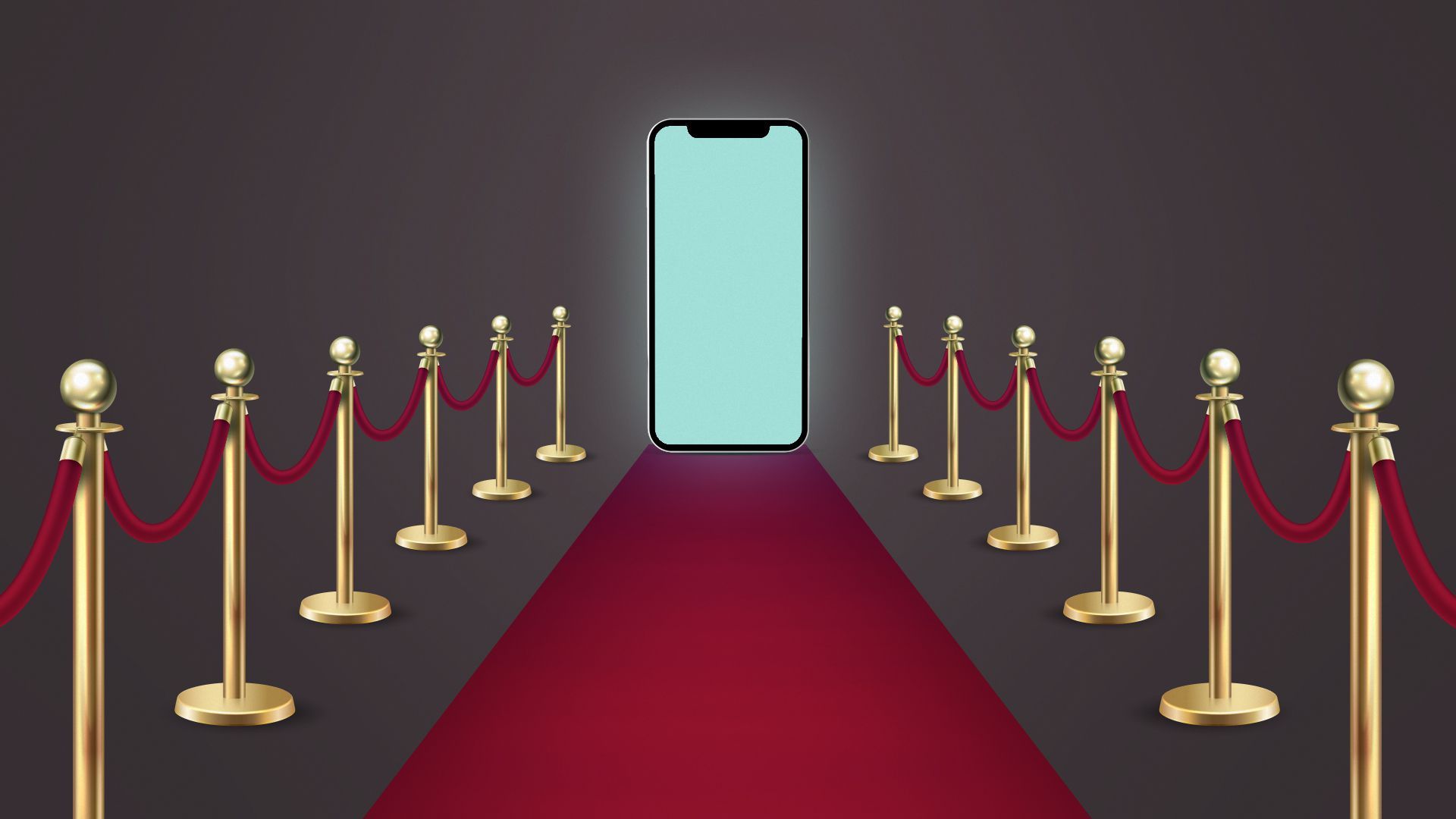 Startups and big corporations alike are releasing technology to put long lines online, Erica writes.
Why it matters: Standing in lines has always been a hassle, but the pandemic has made lines longer, slower and even dangerous. Now many of those lines are going virtual.
What's happening: Physical lines are disappearing at theme parks, doctor's offices, clothing stores and elsewhere, replaced by systems that let you book a slot online and then wait to be notified that it's your turn.
Whyline, an Argentinian company that was just acquired by the biometric ID company CLEAR, is an app that lets users do just that — it will keep you up to date on your wait time and let you know when you need to show up.
Whyline's list of clients — mostly in Latin America — includes banks, retail stores, the city of Lincoln, Nebraska, and Los Angeles International Airport.
"The same way you make a reservation at a restaurant, Whyline software does the waiting for you in banks, in DMVs, in airports," CLEAR CEO Caryn Seidman-Becker said on CNBC.
Another app called Safe Queue was born from the pandemic and aims to making in-store shopping safer for customers and workers by spacing out shoppers' visits, Fast Company reports.
The app uses GPS technology to detect when you're within 1,000 feet of a participating store and automatically puts you in a virtual line. Then you can wait in your car or somewhere nearby until it's your turn to shop.
Many health clinics around the country are also putting their COVID test lines online.
At my local testing center in Hoboken, New Jersey, patients stand in a quick line to check in and then enter a virtual queue via an app called Solv Health.
Universal Orlando, famous for its gargantuan lines, is trying virtual queues too.
You can pick a time to visit a ride or an attraction for groups of up to 10 through the virtual line feature in the resort's app.
The rub: While virtual queuing tech may be gaining ground, lines are still more common than not. And in the age of social distancing, expect wait times to remain high and lines to remain long.
2. Oil is still king with consumers despite EV growth
Most consumers, especially in the U.S., plan to stick with internal combustion tech for their next vehicle, a wide-ranging new survey shows, Ben Geman writes in Axios Generate.
Driving the news: Deloitte's annual survey of consumer auto views breaks down preferences by country, showing regional differences but overall that traditional vehicles and to a lesser extent hybrids are the strong favorites.
"Consumers who said they are not considering an EV as their next vehicle cited range anxiety and a lack of public charging infrastructure as their biggest concerns," the survey notes.
Why it matters: EV sales are growing quickly, but the extremely high market penetration sought by many regulators and activists will require major shifts in public confidence.
3. Walmart workers will put your groceries in your home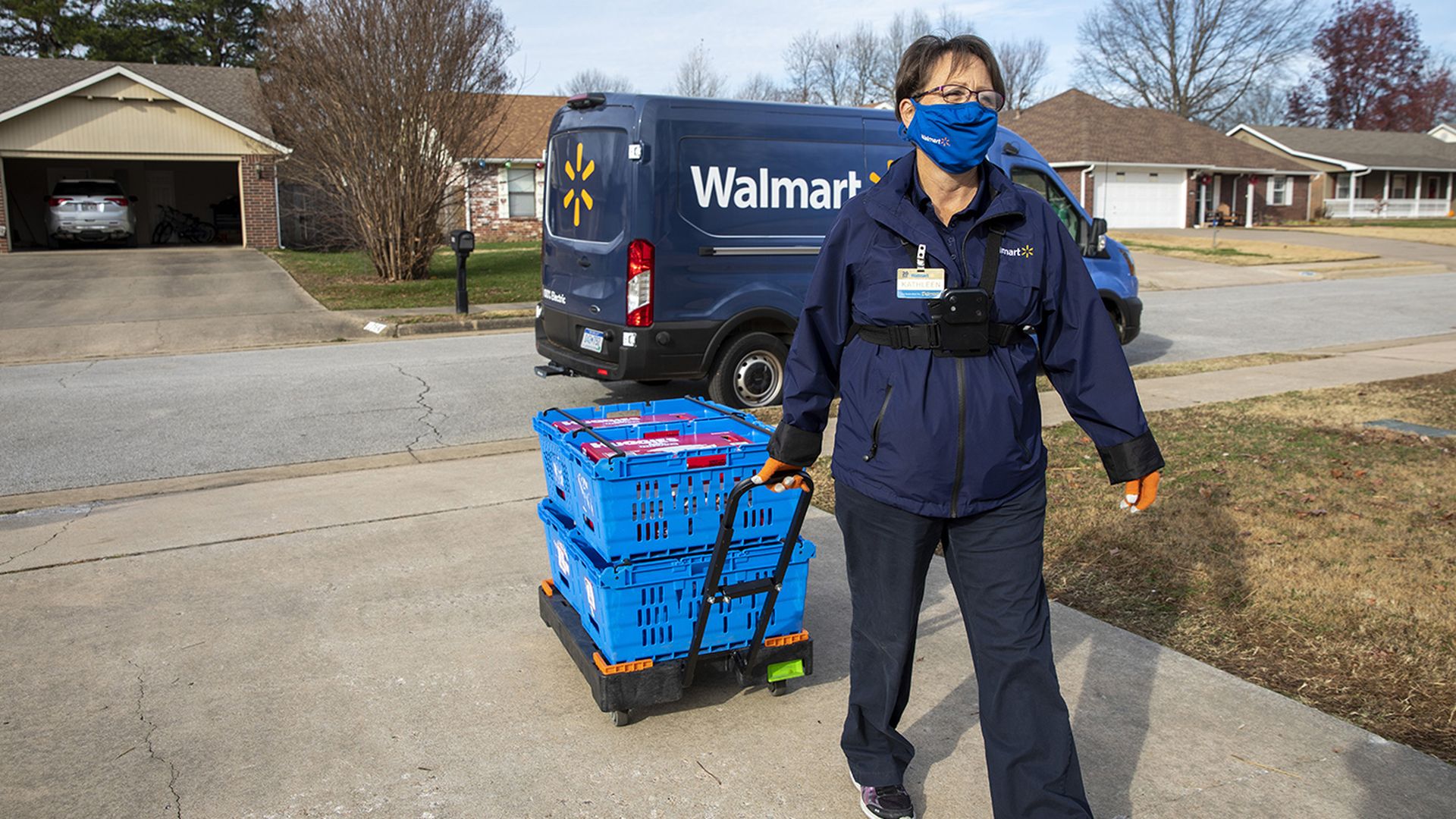 Walmart workers — wearing cameras for your security — will drop your groceries in your home whether you're there or not, in a massive expansion of the retailer's InHome service that will roll out this year, Jennifer A. Kingson writes.
The company aims to offer home delivery to 30 million U.S. households by yearend — up from 6 million — and hire more than 3,000 drivers.
Walmart says its InHome service, introduced in 2019, "is designed to give time back to families by using highly-trained associates to deliver fresh groceries, everyday essentials and more directly into customers' homes.
That includes "placing items straight into their kitchen or garage refrigerator, as well as picking up Walmart.com returns."
The cost is $19.95 per month, which includes tips.
Other details: Walmart plans to build out a fleet of all-electric delivery vans, in partnership with an EV company called BrightDrop.
Walmart says its goal is to operate "a zero-emissions logistics fleet by 2040."
It also boasts a "growing infrastructure of 1,396 EV charging stations at stores and clubs across 41 states."
Go deeper: Driverless trucks are making daily runs for Walmart
4. Boozy Fresca is on its way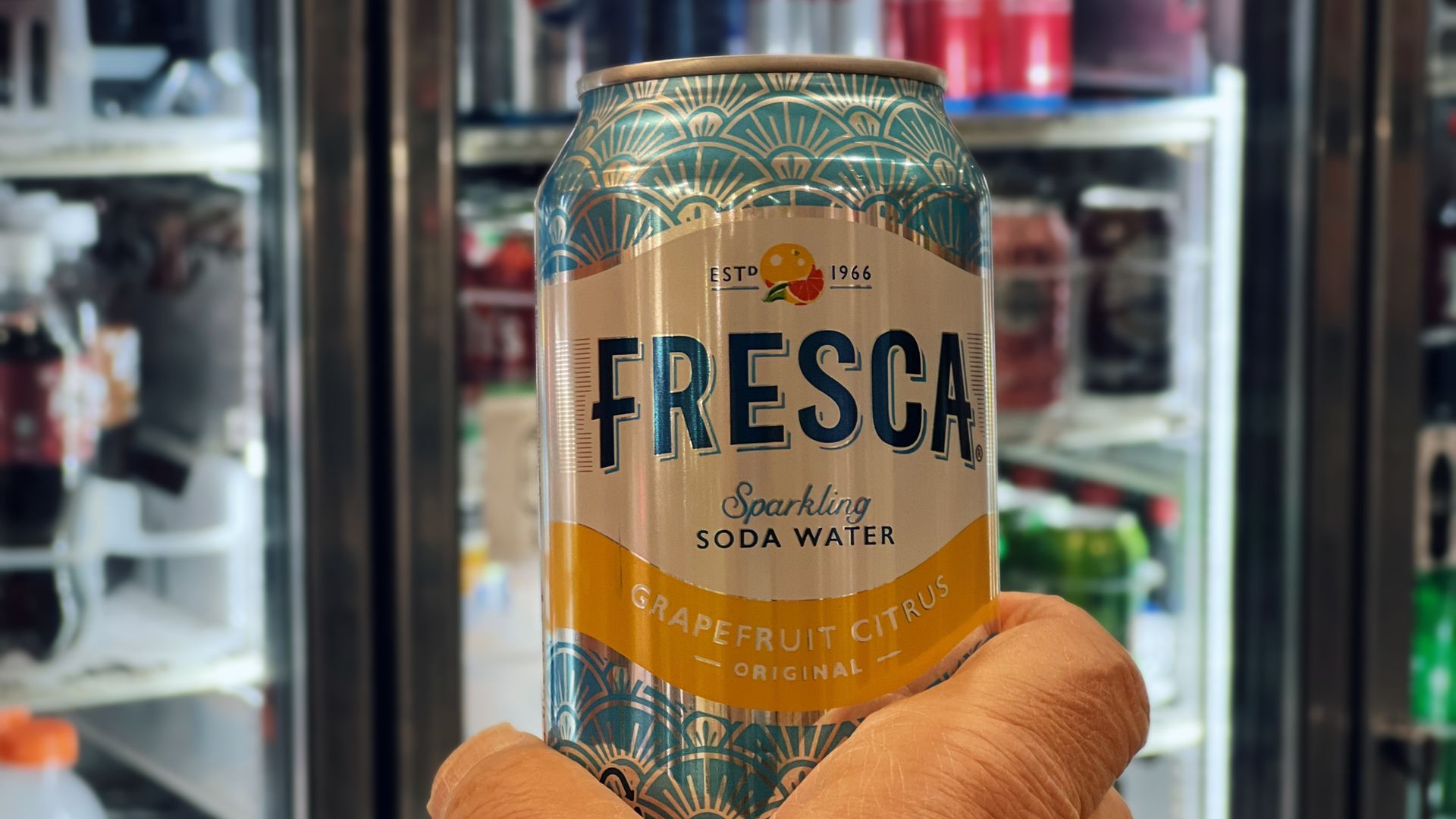 Fresca, the zero-calorie grapefruit-flavored soda that has been around since 1958 and is popular as a cocktail mixer, will soon come in a spiked version called Fresca Mixed, Jennifer writes.
Made by Coca-Cola and Constellation Brands, the new product will be made with hard liquor and is meant to appeal to younger drinkers who like to grab booze by the can.
"Fresca Mixed will appeal to consumers searching for fuller-flavored experiences and higher-quality RTD [ready-to-drink] cocktails to bridge between refreshing hard seltzers and full-flavored bar cocktails," Coca-Cola said in a release.
Per CNN: "Fresca is the second non-alcoholic drink owned by Coke to be turned into a spiked version. In 2020, it successfully launched Topo Chico hard seltzer."
Between the lines: The "adult alternative beverages" category, which will now include Fresca Mixed, is an $8 billion market growing at 15%-17% a year, Constellation Brands says.
5. 1 👗 thing: Toys are the next frontier for fashion houses
The French luxury fashion brand Balmain has a new model: It's Barbie.
What's happening: Olivier Rousteing, Balmain's creative director, is designing a collection of clothes and accessories inspired by Barbie, incorporating elements like the iconic Barbie logo from the '90s and, of course, Barbie pink, Erica writes.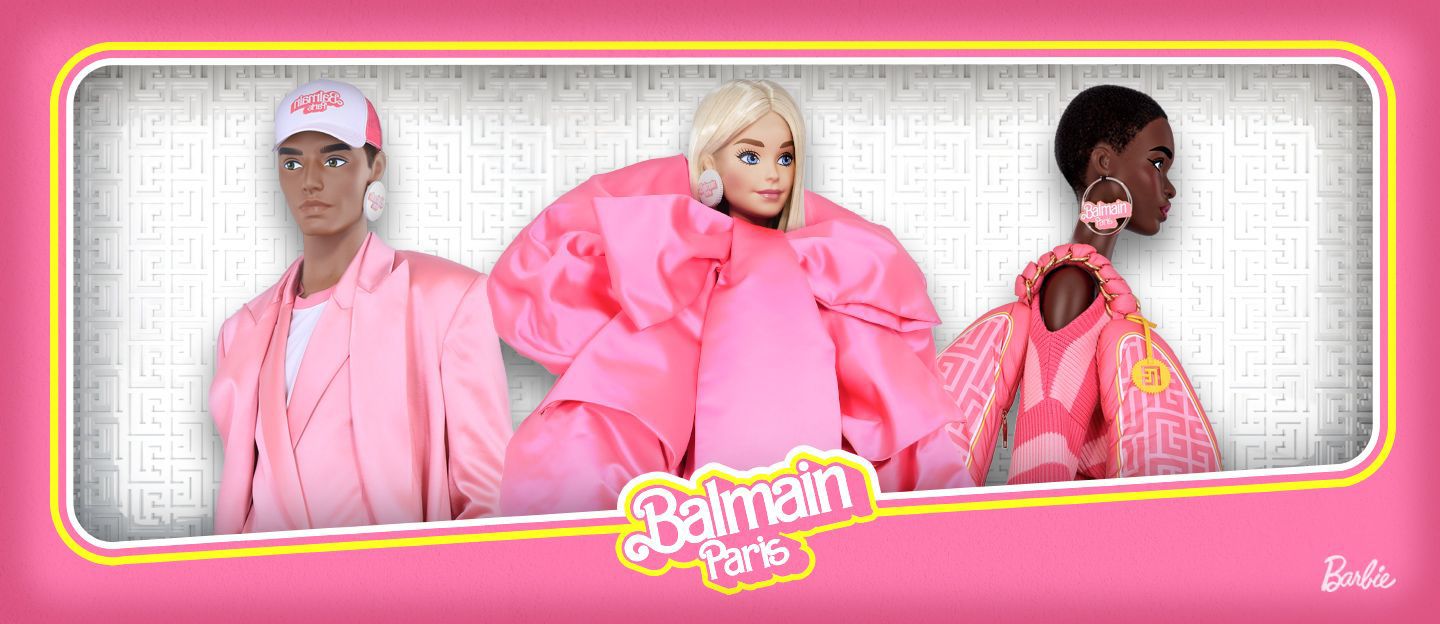 There are clothes for Ken too! In fact, Rousteing says most of the collection will be unisex and inclusive for all.
And it's not just clothes for humans. The collaboration will include NFTs (digital artworks depicting the collection) for customers to bid on — and the NFTs will come with Barbie-sized versions of the designer pieces.
The Barbie x Balmain collection will hit stores on Jan. 13.
Was this email forwarded to you? Get your daily dose of What's Next magic by signing up for our free newsletter here.
Editor's note: In the top story, we corrected the name of Universal Orlando to reflect it is not owned by Disney.