Axios What's Next
March 24, 2023
Researchers are figuring out how to improve 3D-printed food, Ayurella Horn-Muller reports today, with hopes of using it to address global food insecurity.
Today's newsletter is 1,137 words ... 4½ minutes.
1 big thing: Better 3D-printed food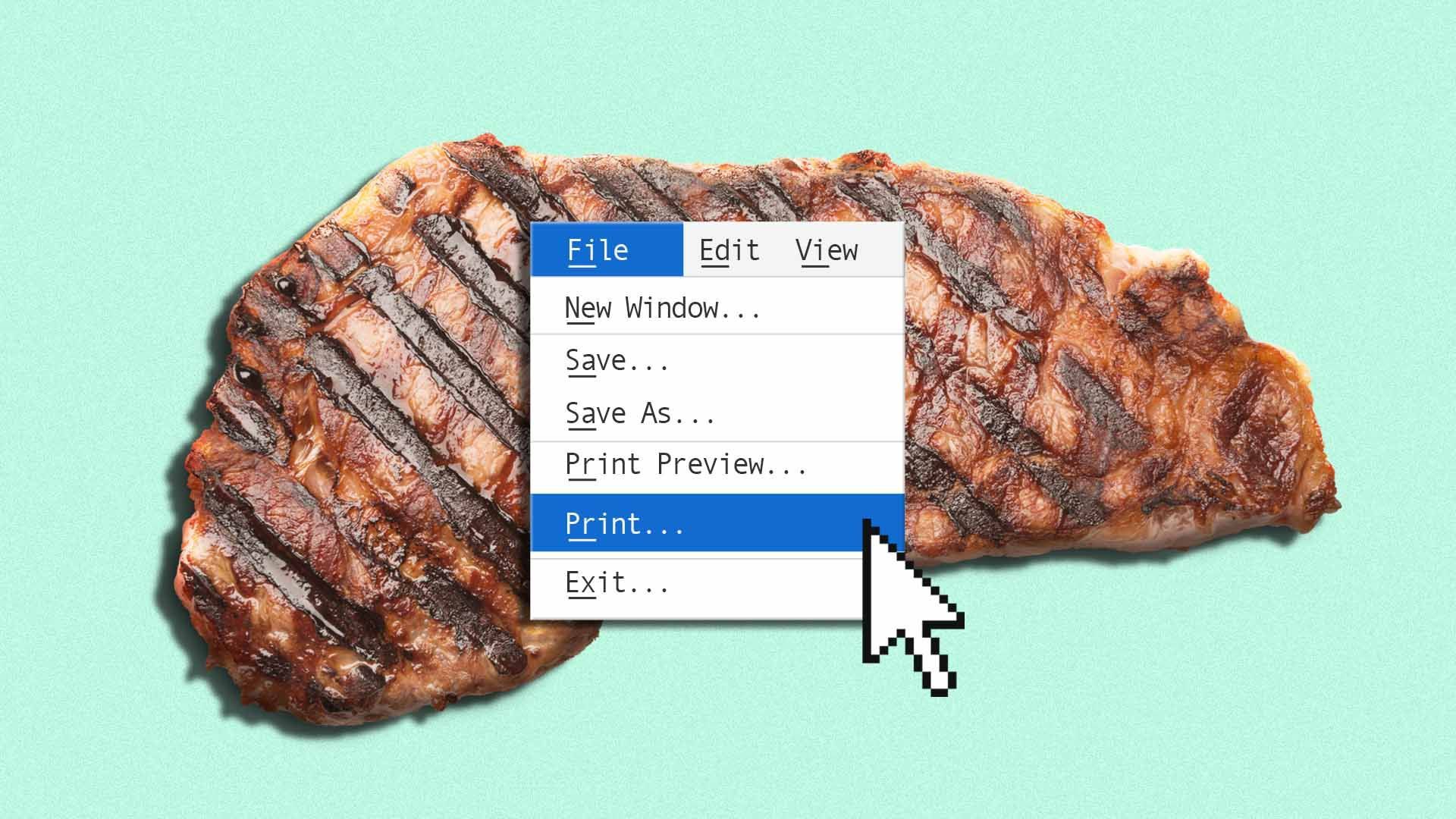 Improving 3D-printed food is a matter of following a certain best-practices "recipe," according to a new study, Axios' Ayurella Horn-Muller reports.
Why it matters: Climate change is exposing millions of people worldwide to acute food insecurity, per the latest U.N. climate change report.
Some are looking to novel or untapped solutions — including 3D-printed food.
How it works: 3D-printed food is made through an additive manufacturing process similar to standard 3D printing — except it's done using edible materials, not plastic.
State of play: Across Europe, several restaurants and butchers offer 3D-printed "meat" cuts made from soy protein and chickpeas by food startup Redefine Meat.
Yes, but: 3D-printed food faces a host of issues preventing practical application, both at the industrial level and for home use.
In part, the field is being held back by a lack of scientific understanding.
The latest: A peer-reviewed study published Tuesday in the journal Physics of Fluids aims to fill that information gap.
Optimizing processes that influence the quality and complexity of 3D-printed food can offer better results, control and speed, the researchers found.
They identified extrusion-based 3D printing — wherein food paste is forced out of a syringe nozzle by direct or indirect pressure — as the "most applicable technique."
What they're saying: Food "is becoming less available due to environmental challenges that we face today," says Ezgi Pulatsu, a University of Ottawa postdoctoral fellow and co-author of the new paper.
Pulatsu sees 3D-printed food as a potential solution to disruptions in global food production that drive food insecurity — and as a tool "that will make the food system more efficient" and generate less waste.
Of note: 3D-printed food presents big ethical and cultural considerations.
Synthetic steak, for instance, has been made from the muscle stem cells of a cow embryo — which may violate some belief systems.
Reality check: Mass adoption of 3D-printed food is at least several years away, experts say.
The necessary equipment is expensive, and raw materials are hard to source.
The other side: Some in the crisis response world say we need to meet people's basic needs with what's already available before we focus on high-tech solutions that may never bear fruit.
"For us to start with manufacturing food without even providing the basic milk, cheese, bread, wheat and fruits? I think we're making a leap, and that leap will probably be viewed as being ignored," says Joe Gilliom, founder of disaster response nonprofit Unity in Disasters, which aids overlooked communities.
2. Air taxis are coming to Chicago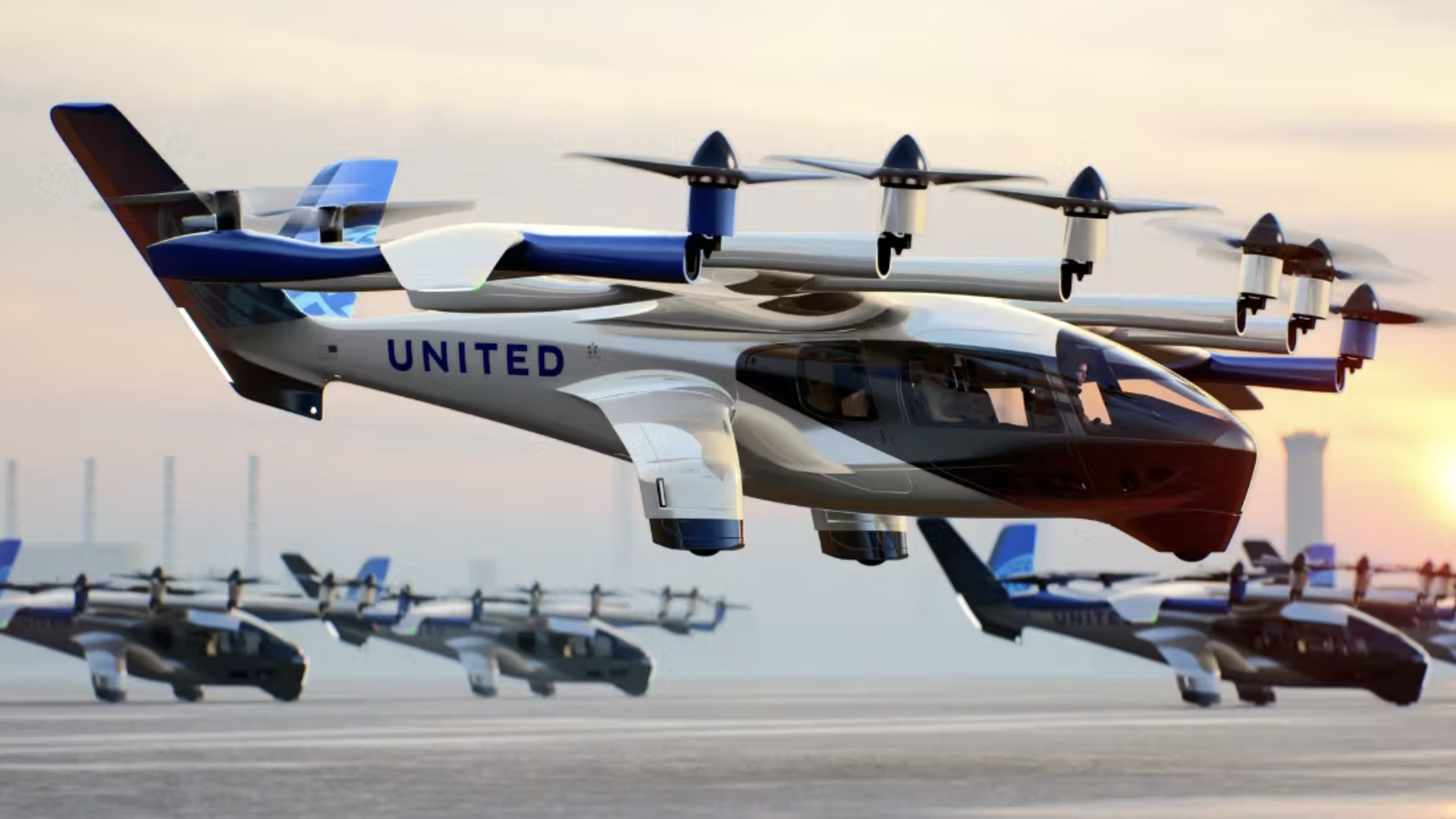 Air mobility startup Archer Aviation and United Airlines are working to bring air taxi service to Chicago, the companies announced Thursday, Alex Fitzpatrick reports.
The planned service will run between O'Hare International Airport (a vital United hub) and Vertiport Chicago, a helicopter facility about three miles west of the city's South Loop.
Details: The plan is for United passengers to be able to hop aboard an Archer eVTOL (electric vertical takeoff and landing) aircraft for a 10-minute cruise to O'Hare — a trip that can take 45 minutes or longer, depending on traffic.
Once at O'Hare, they can connect to their departing flight.
Service is expected to start in 2025.
Catch up quick: Archer and United, an investor, previously announced a planned route between downtown Manhattan and Newark Liberty International Airport — also a major United hub.
The big picture: Archer and United are just two of several companies that hope to use eVTOLs to whisk passengers between urban cores and airports, which often lie on the outskirts of the cities they serve.
eVTOLS are cleaner and quieter than traditional helicopters, making them more feasible for this kind of service.
Yes, but: Archer and other developers of the newfangled aircraft still need to clear various regulatory hurdles with the Federal Aviation Administration.
3. Gas cars are paying for their own funeral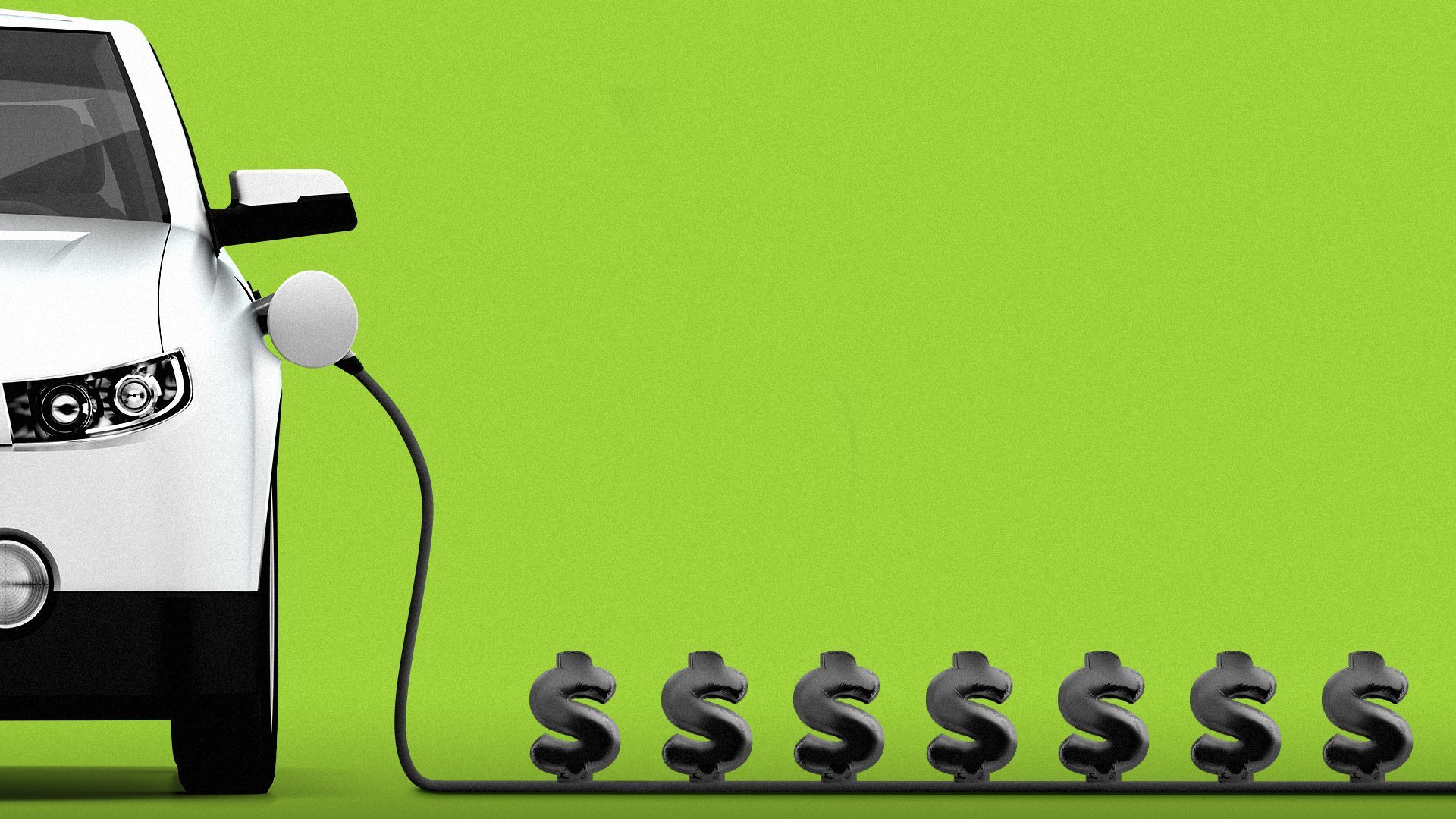 Gas-powered cars, trucks and SUVs are still paying the bills for automakers as they pile money into electric vehicles, Axios' Nathan Bomey writes.
Why it matters: Electric vehicles (EVs) are the future, but getting to that future will be expensive.
Driving the news: Ford revealed Thursday that it expects to lose $3 billion in its EV division in 2023 despite early sales success for its F-150 Lightning and Mustang Mach-E EVs.
But Ford expects to turn an overall profit before interest, taxes and depreciation of $9-$11 billion for the year.
The company is one of the only automakers that separates its EV operations from the rest of its business for financial reporting purposes.
State of play: Automakers are using the proceeds from profit beasts like the F-150, the Ram 1500, the Chevrolet Silverado and the Toyota RAV-4 to pay for the costs of the electric transition.
The intrigue: Gas-powered vehicles are disappearing despite their money-making ways.
The latest casualty is the Chevrolet Camaro, which General Motors is discontinuing in its current form, Automotive News reported.
Several automakers have committed to a goal of selling all or mostly EVs within a matter of years.
Yes, but: Automakers have little choice with investors and regulators demanding the switch.
4. Houston sticks with street dining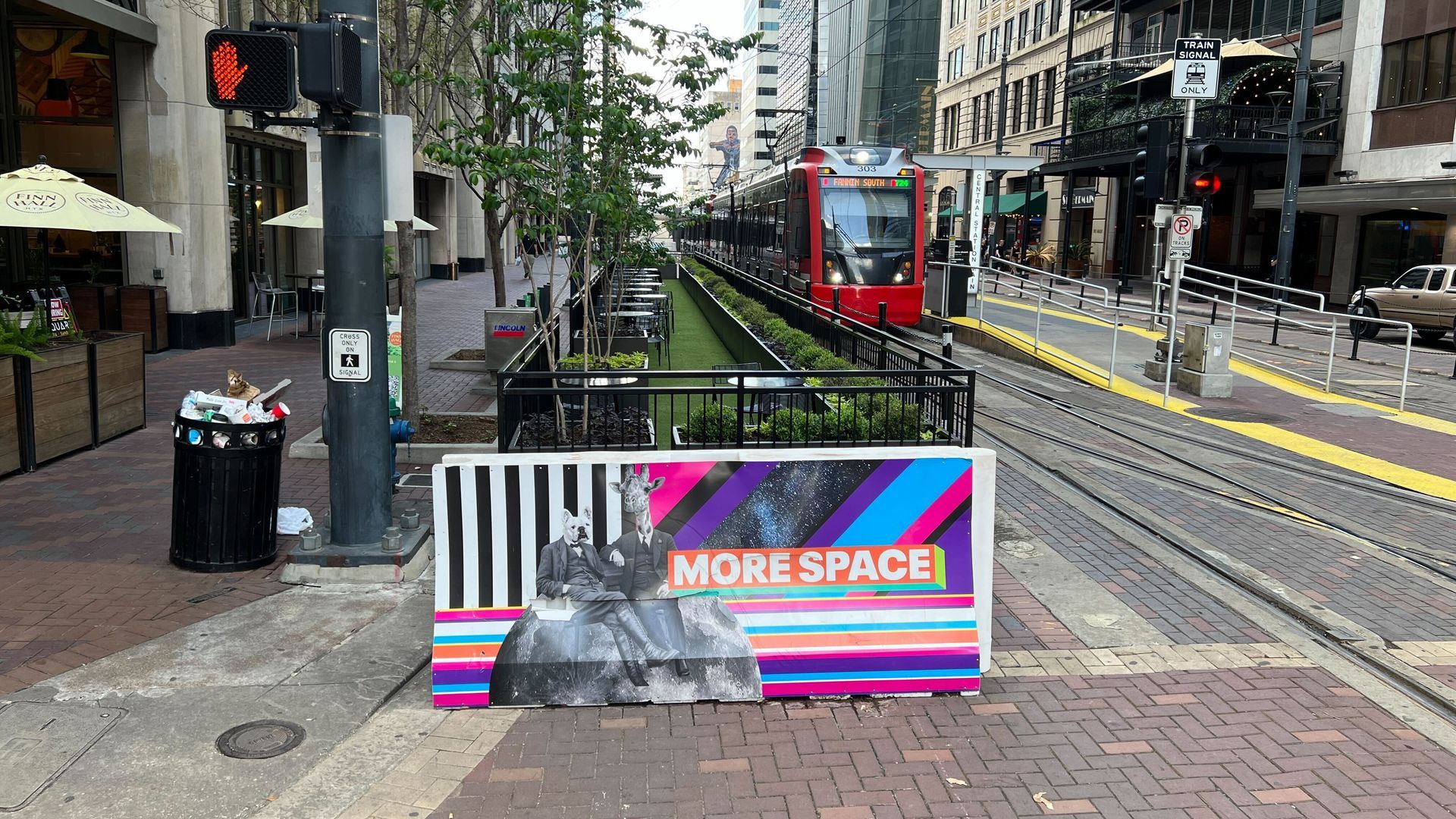 Houston's outdoor dining program is here to stay, Axios' Jay R. Jordan reports.
The big picture: Cities nationwide approved sidewalk dining amid the height of the COVID-19 pandemic to help restaurants and bars stay afloat while minimizing the risk of viral spread.
As pandemic fears ebb, they're now debating whether to make such changes permanent.
Driving the news: Bars and restaurants along a seven-block stretch of Houston's Main Street can permanently expand their seating capacity into the road between the sidewalk and the light rail line, following a City Council vote.
The street is closed to vehicles for blocks where bars or restaurants have opted into the plan.
What's next: The initiative could be expanded in other parts of the city, according to chief transportation planner David Fields.
💬 Alex's thought bubble: When all is said and done, sidewalk dining could be one of the pandemic's most lasting impacts on daily urban life across the U.S.
5. One fun thing: Dunkin' tacos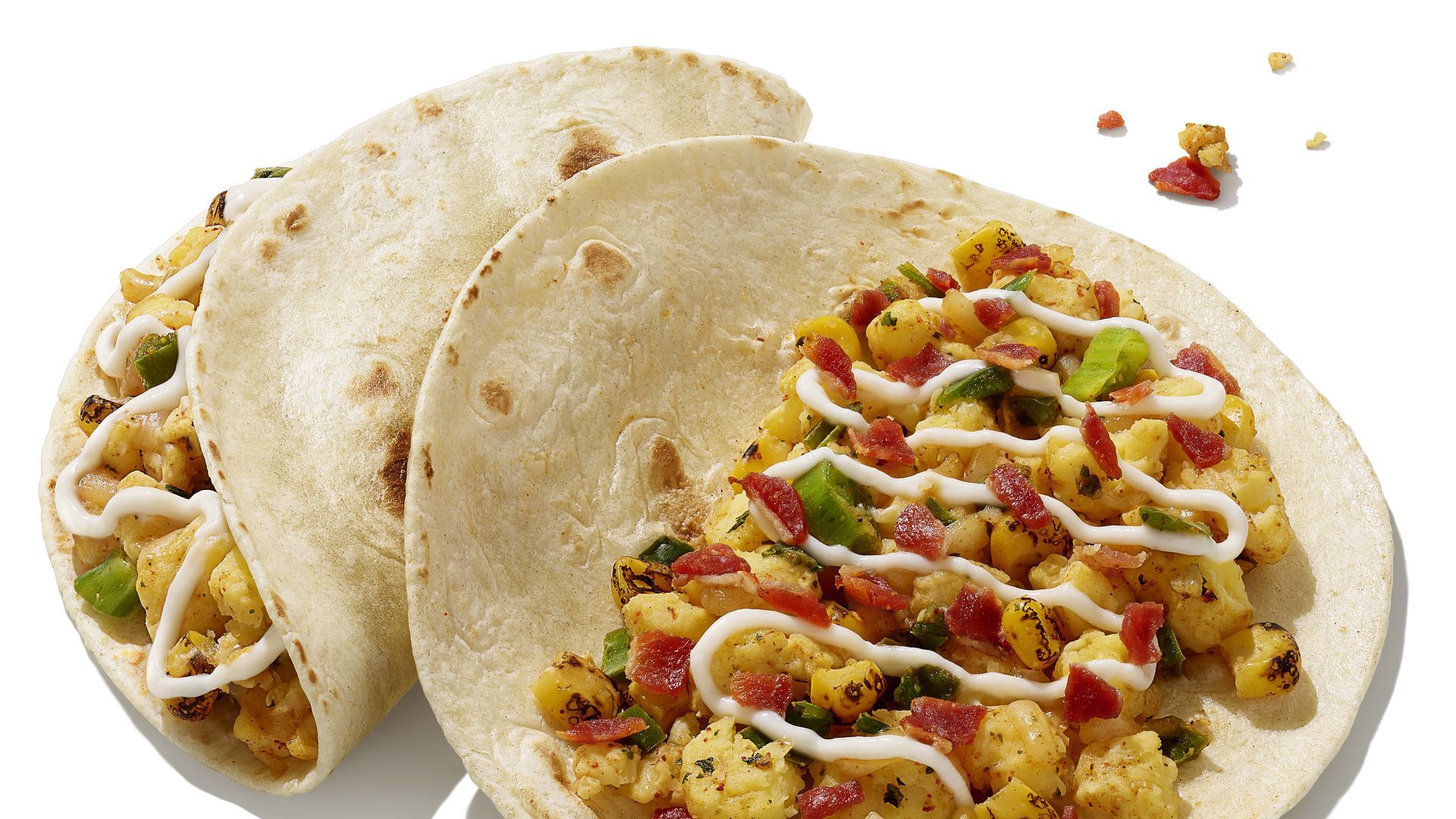 Dunkin' is taking the latest shot in the ongoing fast-food breakfast wars by getting into the taco business, Axios' Kelly Tyko reports.
Why it matters: Breakfast is big business for fast-food and quick-service restaurants, with brands including McDonald's, Wendy's, Starbucks and Taco Bell seeing growth in morning sales as more people return to pre-pandemic routines.
Driving the news: Dunkin' announced the nationwide launch of its first-ever breakfast tacos this week.
They're a temporary addition and expected to be on the menu for spring and summer, company reps told Axios.
The tacos feature a flour tortilla, scrambled eggs, melted sharp white cheddar cheese, fire-roasted corn and lime crema with optional bacon.
Big thanks to What's Next copy editor Amy Stern.
Was this email forwarded to you? Get your daily dose of What's Next by signing up here for our free newsletter.