Axios What's Next
May 20, 2022
Today is college graduation day for Jennifer's son, and one of Joann's daughters will graduate next month. So we were interested in our colleague Hope King's story about the priorities of Gen Z workers, below.
Thanks to all of you who offered opinions about autonomous vehicles! Check out some of your comments, below.
Got something to tell us? Email

[email protected]

.
Today's Smart Brevity count: 1,140 words ... 4½ minutes.
1 big thing: Gen Z workers crave career stability
Younger workers, in the aftermath of the pandemic, are craving a more traditional work experience with employers who accept them for who they are, writes Hope King of Axios Closer.
Why it matters: Companies across industries are trying to figure out the right way to meet employees' new needs — such as hybrid work requirements and benefits — amid a labor market that still favors workers.
State of play: Among recent grads, mental health support is the top career expectation, according to a new survey of 1,000 young adults by iCIMS, a talent acquisition software provider.
91% of those surveyed (class of 2020, 2021 or 2021 undergrads) said they care how long they stay with an employer.
Nearly 70% say they actually see themselves staying long term. 
The big picture: The upheaval that graduating college students have lived through over the past three years has changed their perspective on what they want and need.
"Stability is key for them," Rhea Moss, director of data insights and customer intelligence at iCIMS, tells Axios.
What to watch: Younger workers are diligent about researching the companies they will work for, as well as their potential managers, according to the study.
"[This generation] is being very particular about the company they'd want to work for where they feel that they can bring their whole, true self to work," says Moss.
2. The crypto-pocalypse comes for MiamiCoin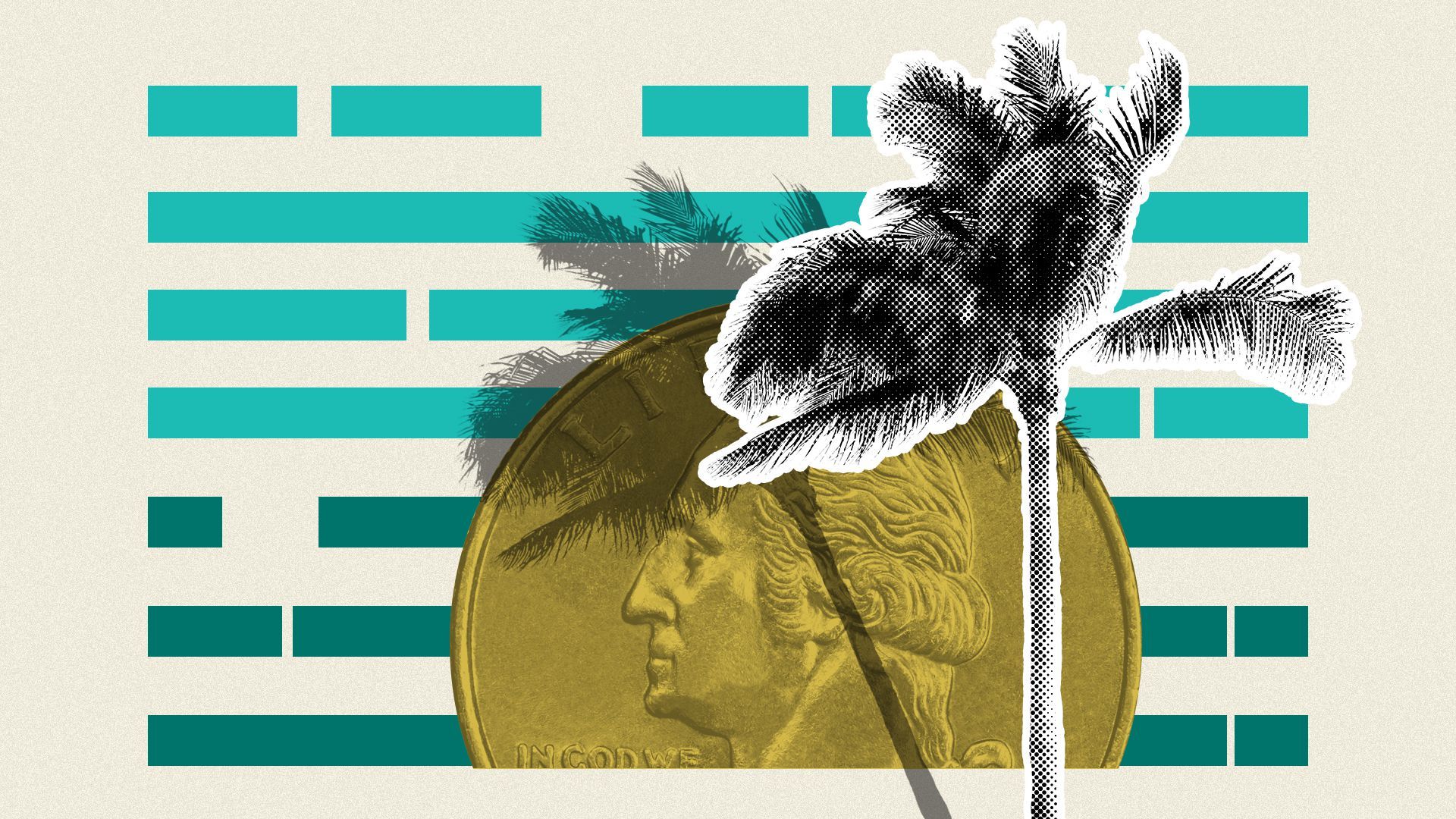 MiamiCoin, the first city-themed cryptocurrency, has lost nearly all its value over the past several months amid a broader crypto market collapse, Quartz reports.
Why it matters: Miami Mayor Francis Suarez hoped that the cryptocurrency, launched last summer, would help him raise revenue and reduce income inequality — and the eyes of other mayors were on the experiment, Alex Fitzpatrick writes.
But the currency's value has fallen more than 90% from its September high of $0.06, per Coinbase.
"Its rapid descent has burned investors on the way down, muting the dreams of Miami's city leaders, and possibly raising red flags for regulators now investigating cryptocurrency transactions," per Quartz.
Where it stands: Crypto boosters like Suarez view digital currencies as a way to augment traditional city revenue streams, like property taxes.
30% of MiamiCoin miners' proceeds go to city coffers.
Miami did receive a $5.25 million disbursement from CityCoins — the company behind MiamiCoin — in February.
But the coin's subsequent collapse calls into question the long-term viability of such hopes.
Other crypto-curious cities like New York may back off their coin-related plans in light of MiamiCoin's struggles.
3. Self-driving cars: What you're telling us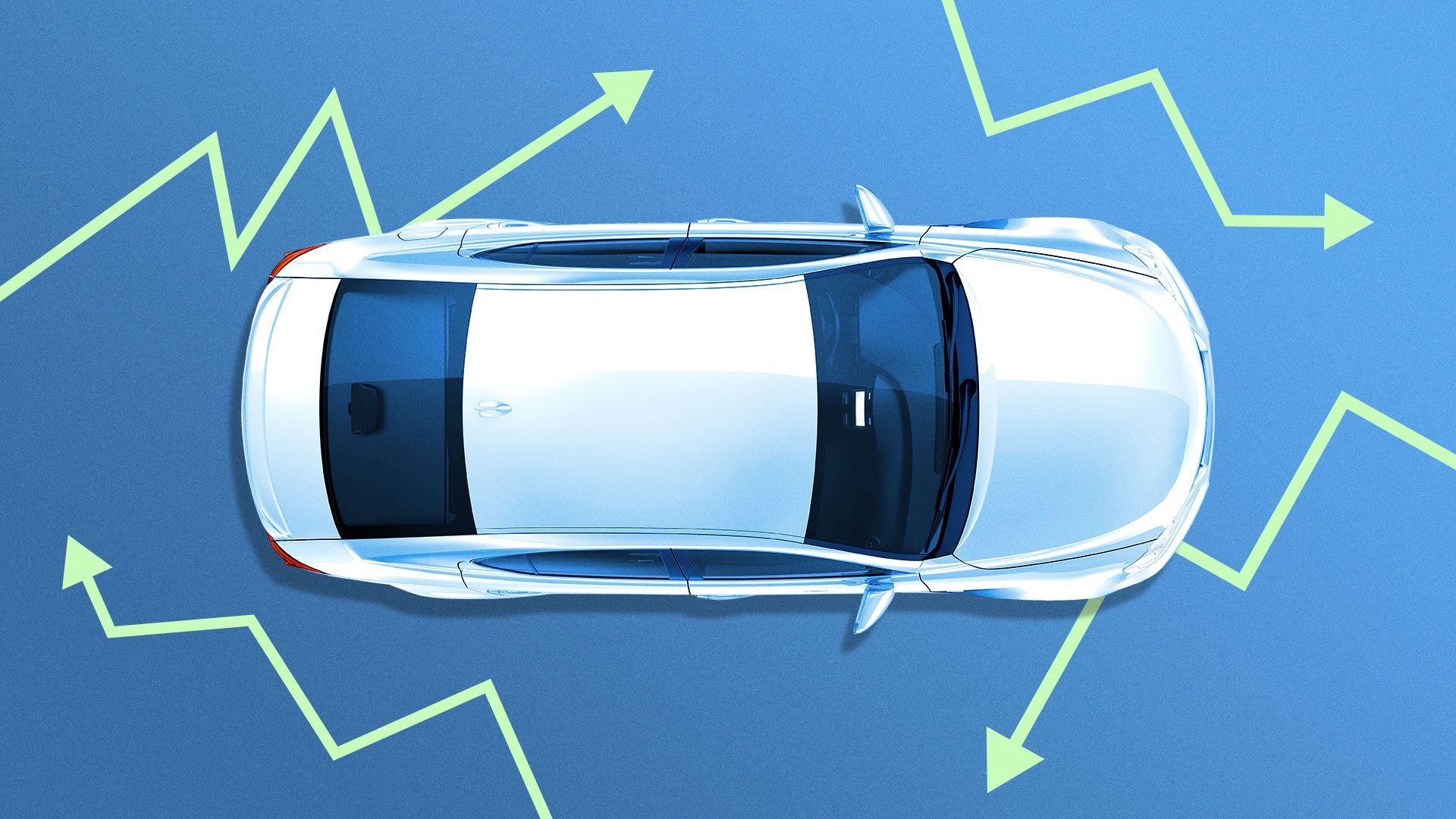 Lots of What's Next readers are eager to use fully autonomous vehicles — particularly readers who describe themselves as older and concerned about their deteriorating driving skills.
But plenty of you caution that the technology isn't ready for prime time. (Joann's recent story about some of the constraints helps explain why.)
Driving the news: Like it or not, driverless cars keep pressing forward: Waymo just announced it will "begin rider-only trips — with no human driver behind the wheel — with our employees in Downtown Phoenix."
Waymo will also begin service to Phoenix Sky Harbor International Airport "with an autonomous specialist present."
What you're saying: "I'm a fan (or will be) of driverless cars," writes Tim McGrath. "I'm 73, and my driving skills have deteriorated. Failing eyes, poor reflexes, lack of physical flexibility, hard to see at night, loss of focus, etc.  A driverless car will be a major public safety benefit if I'm in the car. What are we waiting for?"
"As a frequent pedestrian in N.W. Portland, I dream about a future with autonomous vehicles. I will then jaywalk and cross against the light without fear!" — Chris Curtin
"Just think, when all vehicles are autonomous, 'get-away' cars for criminals will be a thing of the past." — Dave McGinty
Your concerns: Several of you told us that the U.S. road infrastructure isn't ready for AVs, that you worry about liability issues when AVs are involved in accidents, and that you have ethics concerns about how AVs might perform when forced to either hit a person or an object.
Scott Warwick writes that "AVs are absolutely the future," but adds: "Right now neither the tech or regulations/requirements are there."

"Sadly, in the public sector no one seems to believe they should step up and help lead the way," he adds. "We are leaving that to Elon and the rest of the AV industry."

"I think AVs have a long way to go before they are safe to ride," writes Jim Robinson. "They may be able to navigate well-documented cities, but rural roads are often unpredictable. Sometimes flash floods wash out roads. Sometimes storms knock down trees."
Suzanne Dahlin writes that she is "counting on AVs to take over the driving when I'm in my 80s," but adds: "Friends are afraid of AVs — afraid the software will get hacked, loss of control, fear of machines 'taking over,' dirty cars, etc."
"I'm all in on transitioning to full electric vehicle fleets and doing away with fossil fuel vehicles for obvious reasons," writes Joseph Heringlake. "But, I suspect there are many unknown behavioral results that can result in further deterioration of people's critical thinking skill sets when autonomous vehicles hit the roads."
The bottom line: Some of you think that shared, autonomous vehicles will one day be ubiquitous.
"The era of private vehicle ownership is in the back window." — Rex Riley
4. 🚫 No Mow May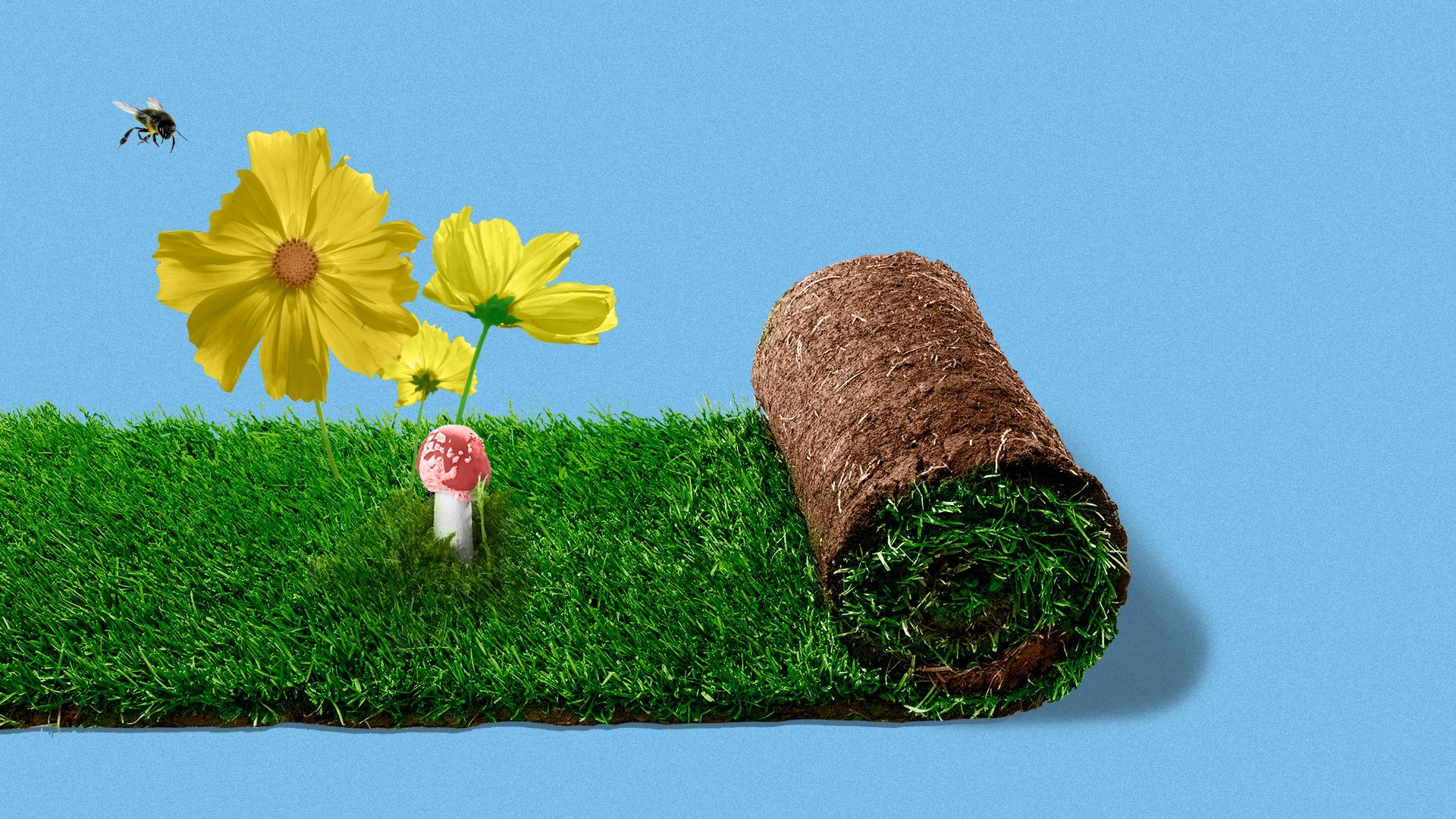 No Mow May is gaining traction among lawn-owners in Minnesota, with a growing number of local cities formally encouraging residents to participate, Torey Van Oot writes in Axios Twin Cities.
Why it matters: Letting your grass grow (and weeds bloom) during this spring period is good for bees and other pollinators.
Those pollinators in turn help the rest of the ecosystem — everything from the flowers in our gardens to our food supply — thrive.
The backstory: The movement, which began in the U.K. in 2019, made its U.S. debut in Appleton, Wisconsin, in 2020, according to Popular Science.
Now, more than 35 towns and cities across the Northeast and Midwest are participating.
Zoom in: At least four cities in the Twin Cities suburbs have launched "no mow" campaigns for the first time this spring, according to the Star Tribune. As part of the push, the cities won't cite residents who are in violation of lawn maintenance rules for the month.
In Edina, more than 1,200 people signed up, city manager Scott Neal told Axios. New Brighton gave away all 250 yard signs it had on hand for participating households.
What you're saying: Torey gauged interest on Twitter and was flooded with messages from folks happy to leave the mower in the garage.
"It encourages biodiversity and requires me to do nothing, which is my favorite thing," local journalist Adam Uren tweeted. "Just an absolute win-win."
Was this email forwarded to you? Get your daily dose of What's Next magic by signing up for our free newsletter here.