Axios What's Next
March 16, 2023
Drone delivery — once a pie-in-the-sky concept — is headed into the mainstream at breakneck speed, Joann reports today.
Today's newsletter is 1,147 words ... 4½ minutes.
1 big thing: Drone delivery gets real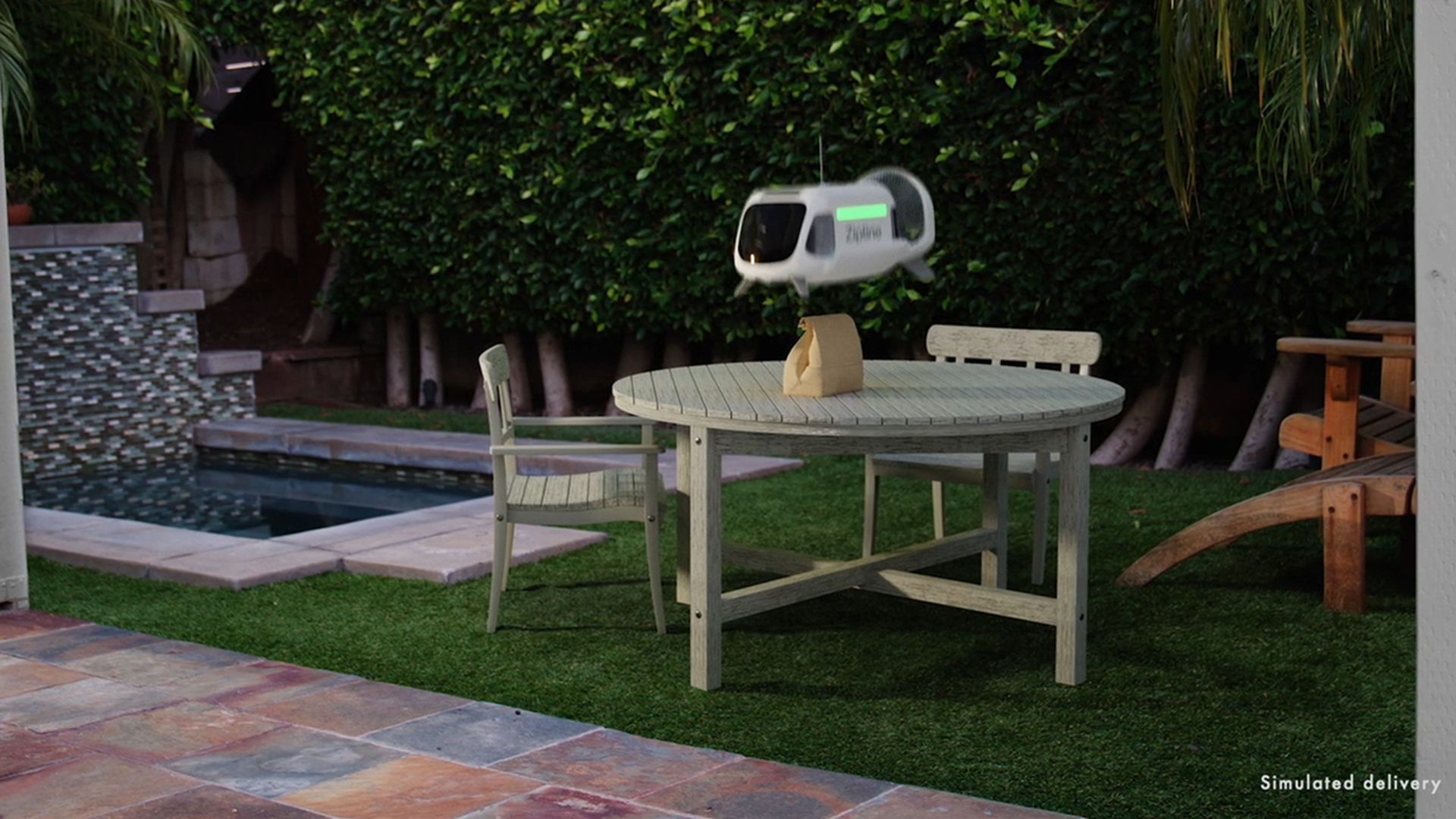 Zipline and Wing, two of the world's leading drone delivery companies, are amping up their operations in preparation for wide-scale U.S. deployment starting next year, Joann Muller reports.
Why it matters: The companies' new, more sophisticated systems are a sign that the industry is maturing and that drone delivery, once a novelty, could become commonplace within a few years.
That's assuming the final regulatory hurdles are cleared, of course.
Driving the news: Zipline on Wednesday unveiled its next-generation delivery drone, which includes an autonomous droid lowered by a tether to gently deliver a package precisely where it's expected.
Less than a week earlier, Alphabet-owned Wing unveiled its automated Wing Delivery Network, which is designed to deploy drones as efficiently as Uber dispatches drivers.
The big picture: Using electric drones — instead of humans driving 3,000-pound gasoline vehicles — to deliver packages weighing as little as five pounds is expected to be faster, cheaper and better for the planet.
Drone delivery is available in a handful of U.S. cities, but service remains limited as the Federal Aviation Administration develops rules for flying drones beyond operators' line of sight.
Details: Zipline's new drone system was developed quietly over the last three years, as it made some 500,000 autonomous deliveries with its original plane-shaped drone that is catapulted into flight and drops packages via parachute.
The new design still looks like a plane, but uses rotors to take off from and land on a new charging dock that can affix to the side of a building.
While hovering silently 300 feet above its destination, the drone releases a droid from its belly on a tether.
The droid has its own sensors and fans that allow it to steer to the correct location, even in windy conditions.
That precision enables deliveries directly to a stoop, courtyard or picnic table — important for home deliveries in congested areas.
By the numbers: Each drone, or "Zip," has a 10-mile service radius while carrying a six- to eight-pound payload.
They can also fly up to 24 miles one way from dock to dock, charging at each dock before picking up their next delivery.
What's next: Testing with about 100 aircraft will continue this year, with the first customer deliveries expected in 2024.
New U.S. customers include Sweetgreen, a popular restaurant chain, plus several medical companies, including Michigan Medicine, Intermountain Healthcare and MultiCare Health System, which plan to deliver prescriptions.
The government of Rwanda, Zipline's first customer, will also use Zipline's newest drones to enable last-mile delivery to homes, hotels and health facilities in Kigali and elsewhere.
Meanwhile: Wing has developed its own dynamic drone network that allows it to respond to demand as needed.
Instead of completing single point-to-point flights, linked Wing drones will be able to pick up, drop off, travel and charge in whatever pattern makes the most sense for the entire system.
Wing also introduced a new "auto loader" to be placed outside a store or restaurant that includes a hook where employees can latch packages without waiting for a drone to arrive.
The drone will be dispatched to pick up the order automatically, like an on-demand delivery driver.
The bottom line: The ultimate in fast delivery is almost here.
2. Evictions return to pre-pandemic levels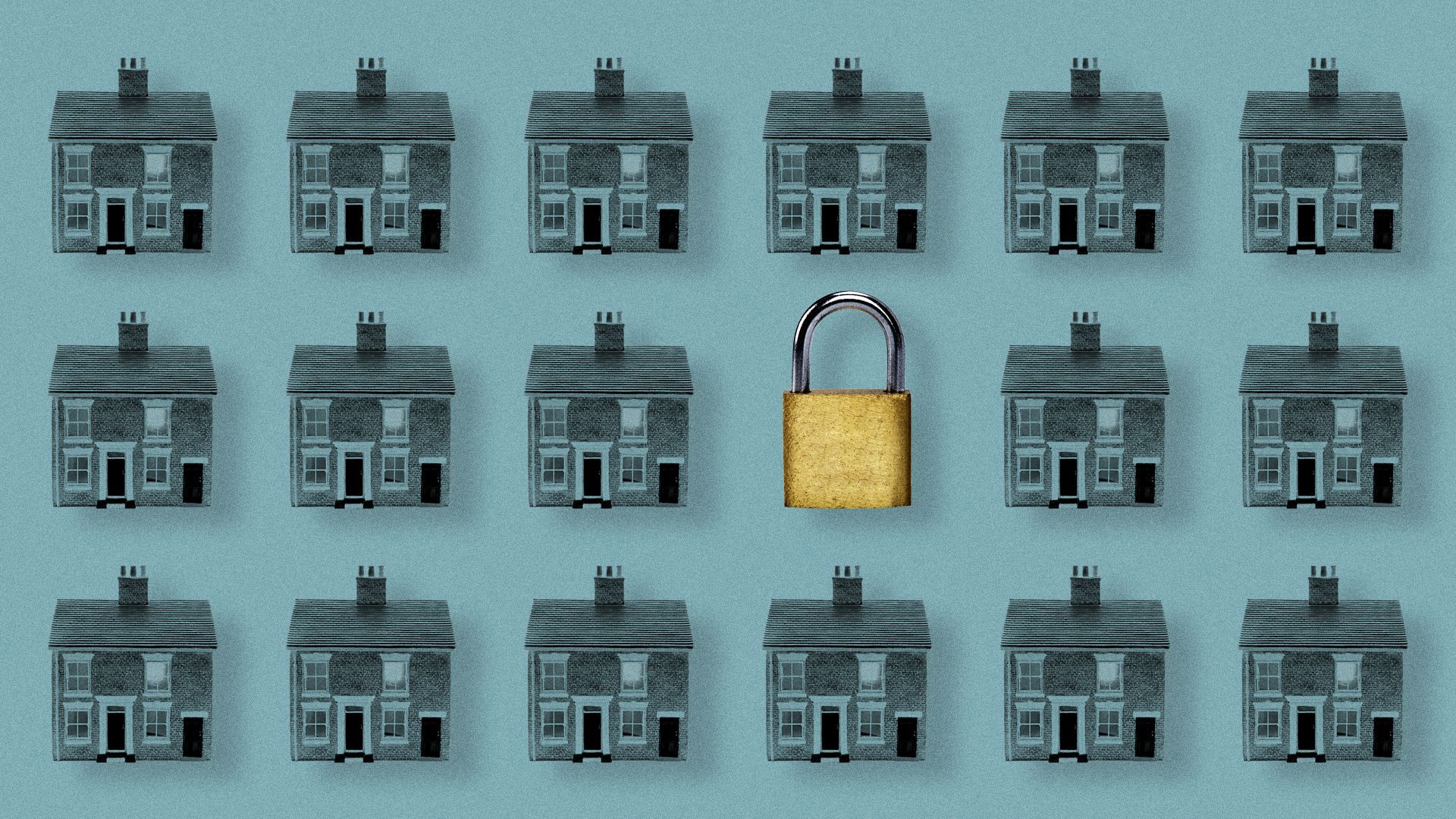 The rate of eviction filings has returned to or exceeded pre-pandemic levels in many U.S. cities in recent months, Alex Fitzpatrick and Kavya Beheraj report, amid the historically high cost of housing and other basic necessities.
That's according to data from the Eviction Lab — a Princeton University project aiming to fill an "information hole in the center of the evictions crisis" by collecting data from court filings and other sources, research specialist Jacob Haas told Axios.
Driving the news: Sweeping local and national eviction moratoriums helped keep many families in their homes through the heart of the COVID-19 pandemic.
With those moratoriums long since over, many Americans are once again exposed to the threat of displacement — especially as high rent costs have renters spending a record share of their paychecks on their monthly housing bills.
Zoom in: In the Twin Cities, for example, an average of nearly 300 evictions per week have been filed over the last four weeks. That's compared to 20 per week while moratoriums were in effect:
The big picture: Some cities, such as Philadelphia and Cleveland, have recently launched or expanded programs meant to help tenants access financial relief, stay in their homes amid eviction disputes, or mediate disputes between renters and landlords.
"Good cause" bills, meanwhile, aim to restrict evictions to cases where tenants violate their lease agreements, as well as limit major rent increases.
Housing issues and homelessness are shaping up to be especially potent issues in local elections nationwide, Axios Local authors John Frank, Jessica Boehm and Kim Bojórquez report.
Of note: The Eviction Lab's data set doesn't capture illegal evictions, nor does it include cases where renters are effectively forced out by large rent hikes.
3. When "scary good" AI gets even better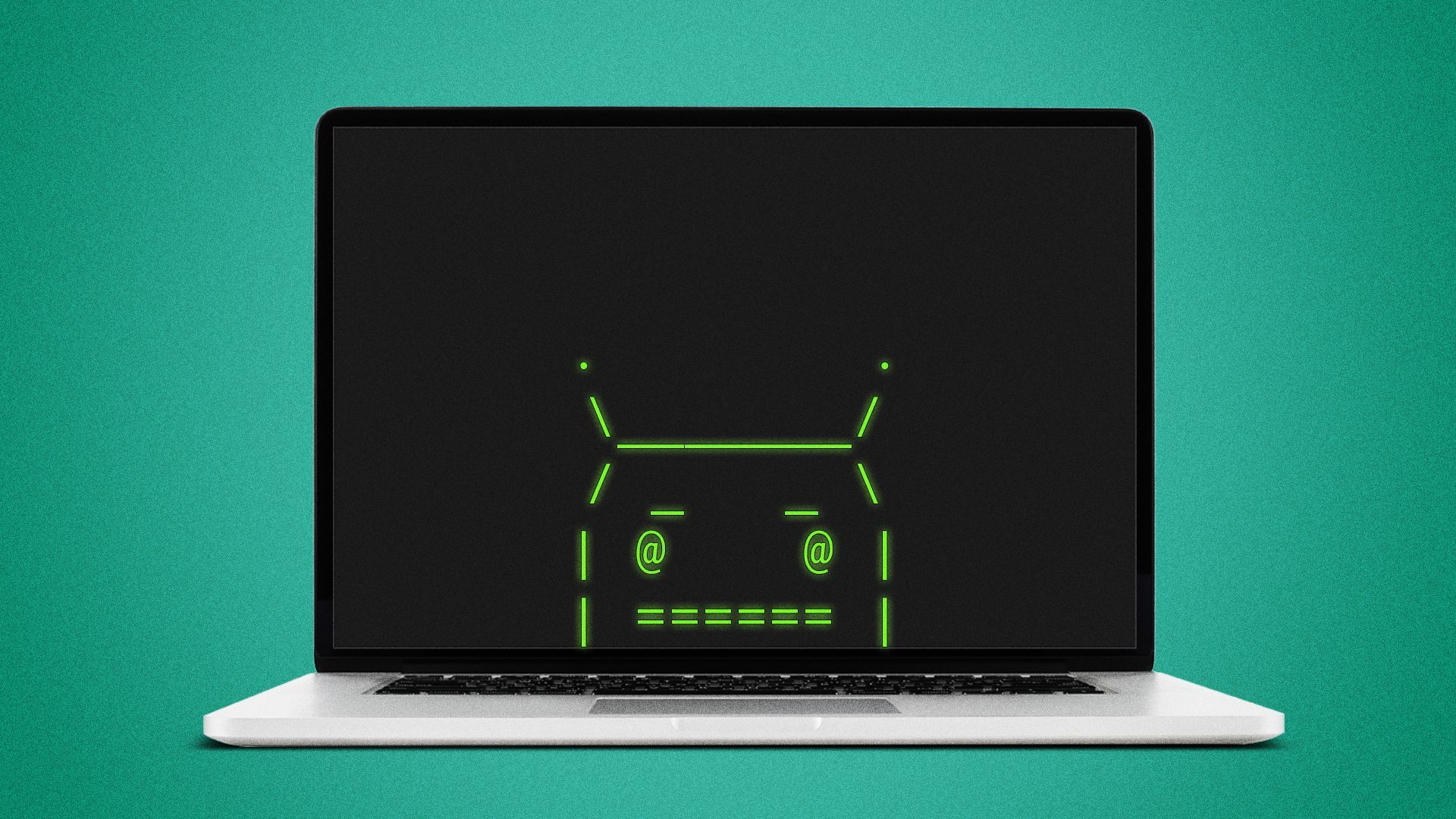 With Tuesday's release of OpenAI's new GPT-4, generative AI just got a lot more powerful — and we got a fresh reminder of just how unprepared we are to deal with these new machines, Axios' Ina Fried writes.
Why it matters: The amazing computer systems that can now ace standardized tests and maybe even do your taxes are still disturbingly prone to errors, bias and hallucinations.
Details: GPT-4 is a significantly more powerful version of the engine that powers OpenAI's ChatGPT.
It can accept and generate longer entries of up to 25,000 words. It can also produce captions and other information using an image as a starting point.
In internal testing, it was 40% more likely to produce factual responses than previous iterations.
The big picture: AI is barreling forward even as society is still trying to come to grips with its promise — and potential pitfalls.
4. One fun thing: March Madness, indeed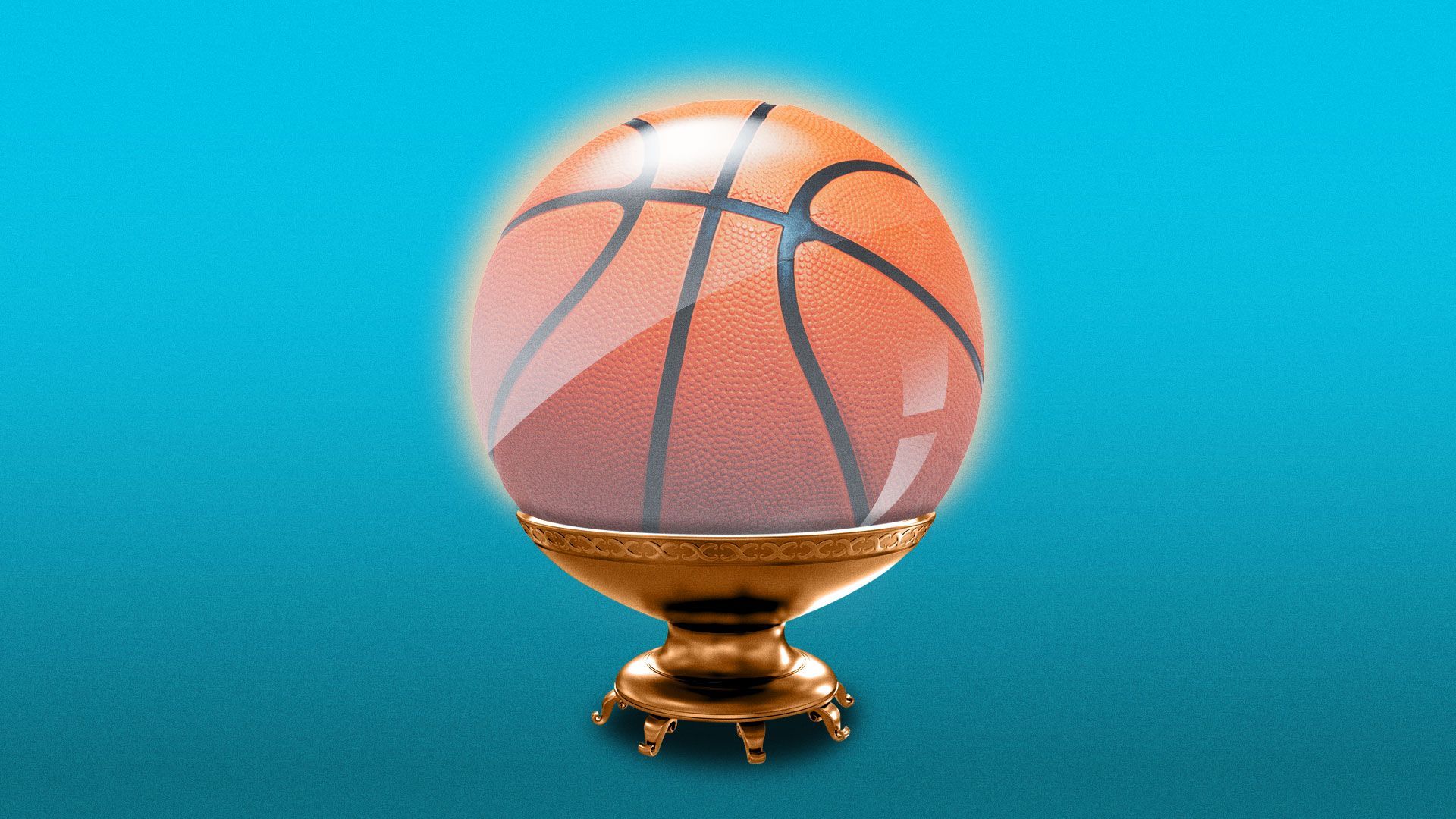 Every year millions of Americans aim for the impossible glory of NCAA March Madness bracket perfection. And every year they fail miserably, Axios' Kendall Baker writes.
By the numbers: The odds of going 63 for 63 are approximately 1 in 9.2 quintillion.
Those odds improve to a slightly more "reasonable" 1 in 120.2 billion if you "know a little something about basketball," per an NCAA writeup.
For context: The odds of getting struck by lightning are 1 in 15,300, according to the National Weather Service.
State of play: Since the NCAA started tracking online brackets in 2016, the closest anyone has come to perfection was in 2019, when an Ohio neuropsychologist nailed the first 49 picks before flaming out in the Sweet 16.
💬 Alex's thought bubble: I won my office pool once a few years ago and immediately retired from bracketology on a high note.
Big thanks to What's Next copy editor Amy Stern.
Was this email forwarded to you? Get your daily dose of What's Next by signing up here for our free newsletter.